The Fall Spreads You Need to Try: Healthy Pumpkin Butter, Apple Butter & Fig Butter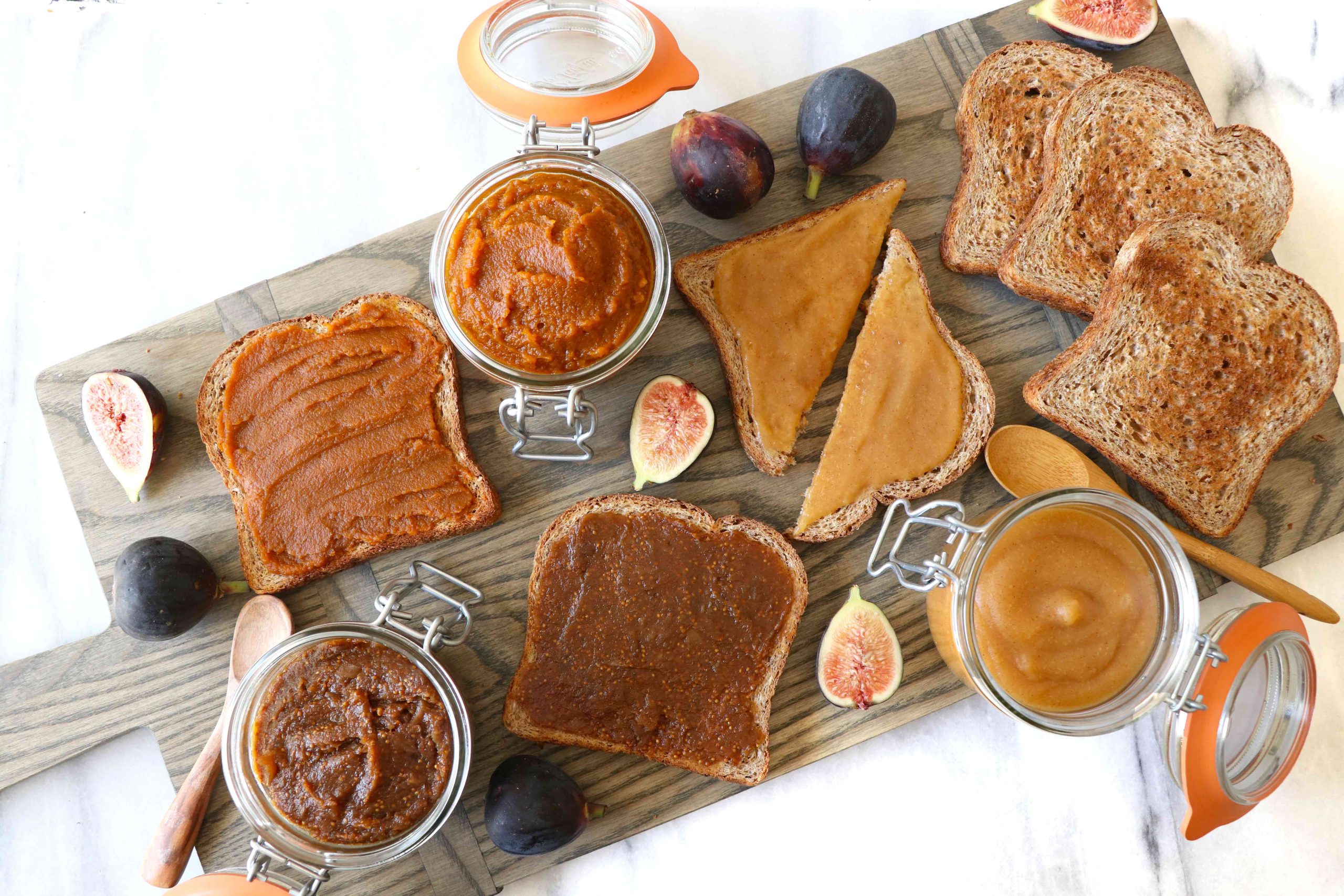 If fall is your favorite season, you are going to love these autumn-inspired healthy spread! These fall fruit butters are perfect on toast, as a dip for apples and topped on waffles or pancakes.
Traditional store-bought pumpkin, apple or fig spreads can be high in added processed sugars. While these homemade "butters" may still be considered a sweet treat, their main ingredients are packed with nutrition and coconut sugar also contains vitamins, minerals and is known to be low-glycemic!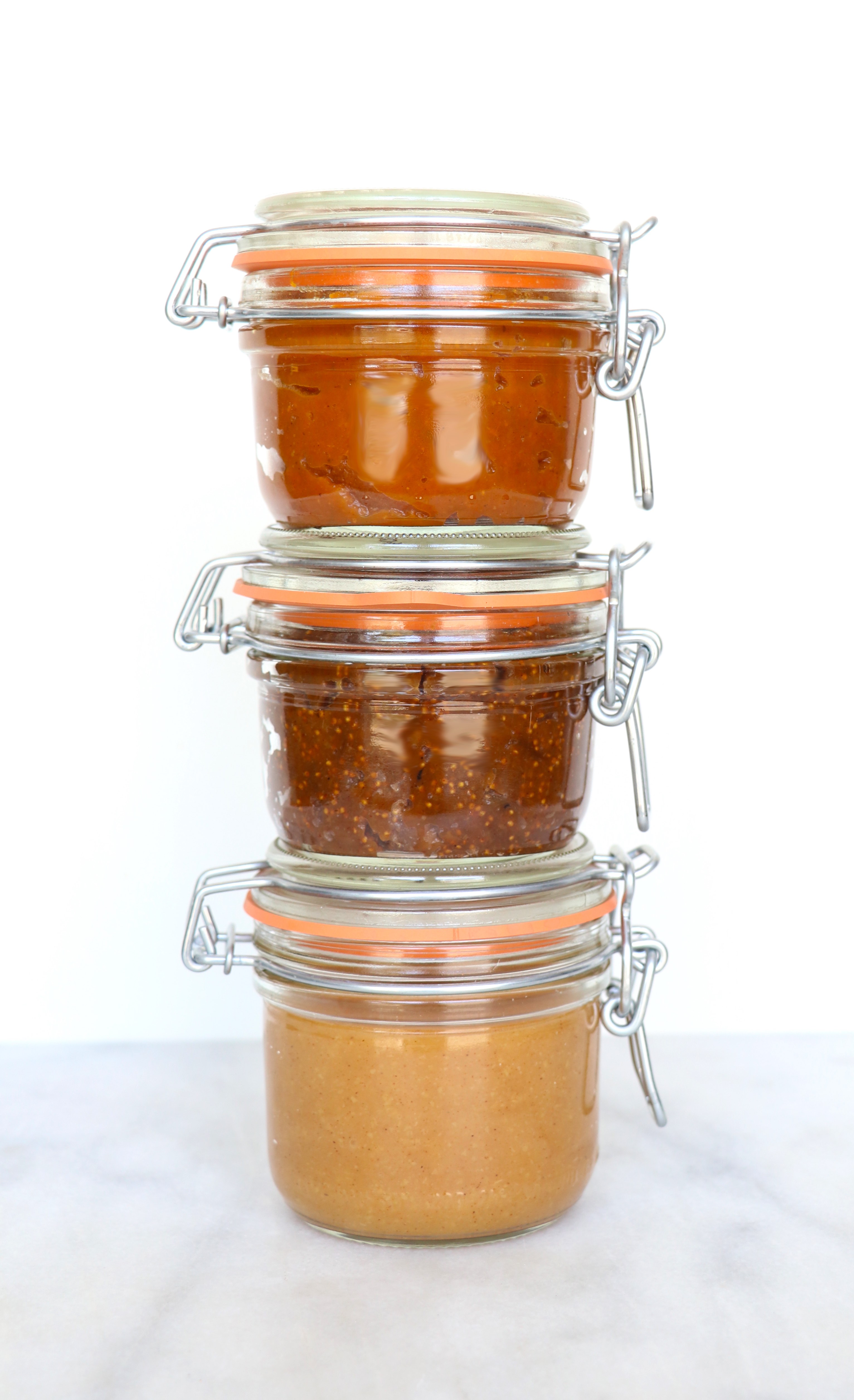 Pumpkin is rich in beta-carotene, which is converted to Vitamin A in the body. Vitamin A is good for eye, skin and immune health. Pumpkin is also high in fiber and water, so it is both hydrating and helps you feel full longer.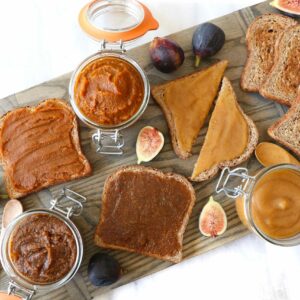 INGREDIENTS
1 (15-ounce) can pumpkin puree (not pumpkin pie filling)
½ cup unsweetened apple juice
½ cup coconut sugar
1 tablespoon pumpkin pie spice
INSTRUCTIONS
Combine pumpkin puree, apple juice, spices, and sugar in a large saucepan and whisk until well mixed.
Bring mixture to a simmer for 5 - 10 minutes, stirring often until thickened.
Store in an airtight container in the fridge and enjoy within 1 week.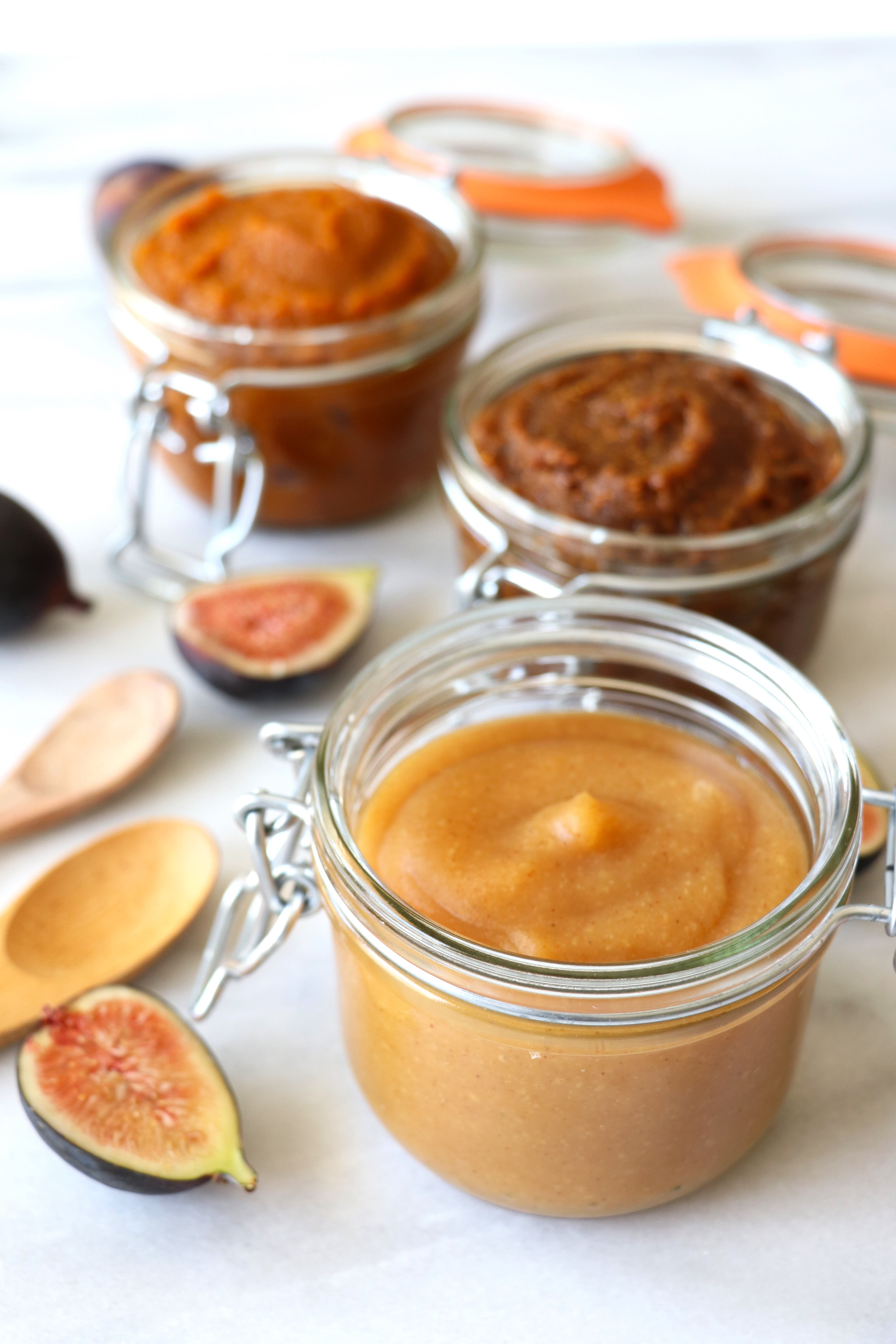 Apples are one of most popular fruits in America and fall is the perfect season to go enjoy them! Apples contain health promoting antioxidants as well as a pectin, a soluble fiber that support healthy digestion and bowel regularity.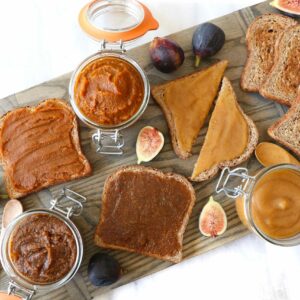 INGREDIENTS
3 honeycrisp apples
¼ cup fresh squeezed orange juice
¼ cups turbinado cane sugar
1 teaspoon ground cinnamon
¼ teaspoon ground cloves
¼ teaspoon salt
INSTRUCTIONS
Wash, peel, core & chop apples.
Combine apples, sugar, orange juice, cinnamon, cloves and salt; mix well.
Place in crock pot, cover and cook on high for 1 hour. Decrease heat to low; cover and cook on low for 3 hours. Remove the lid and cook for one more hour, stirring occasionally, until apple butter reaches desired thickness.
Whisk or blend in a high-speed blender until smooth.
Store in an airtight container in the fridge and enjoy within 1 week.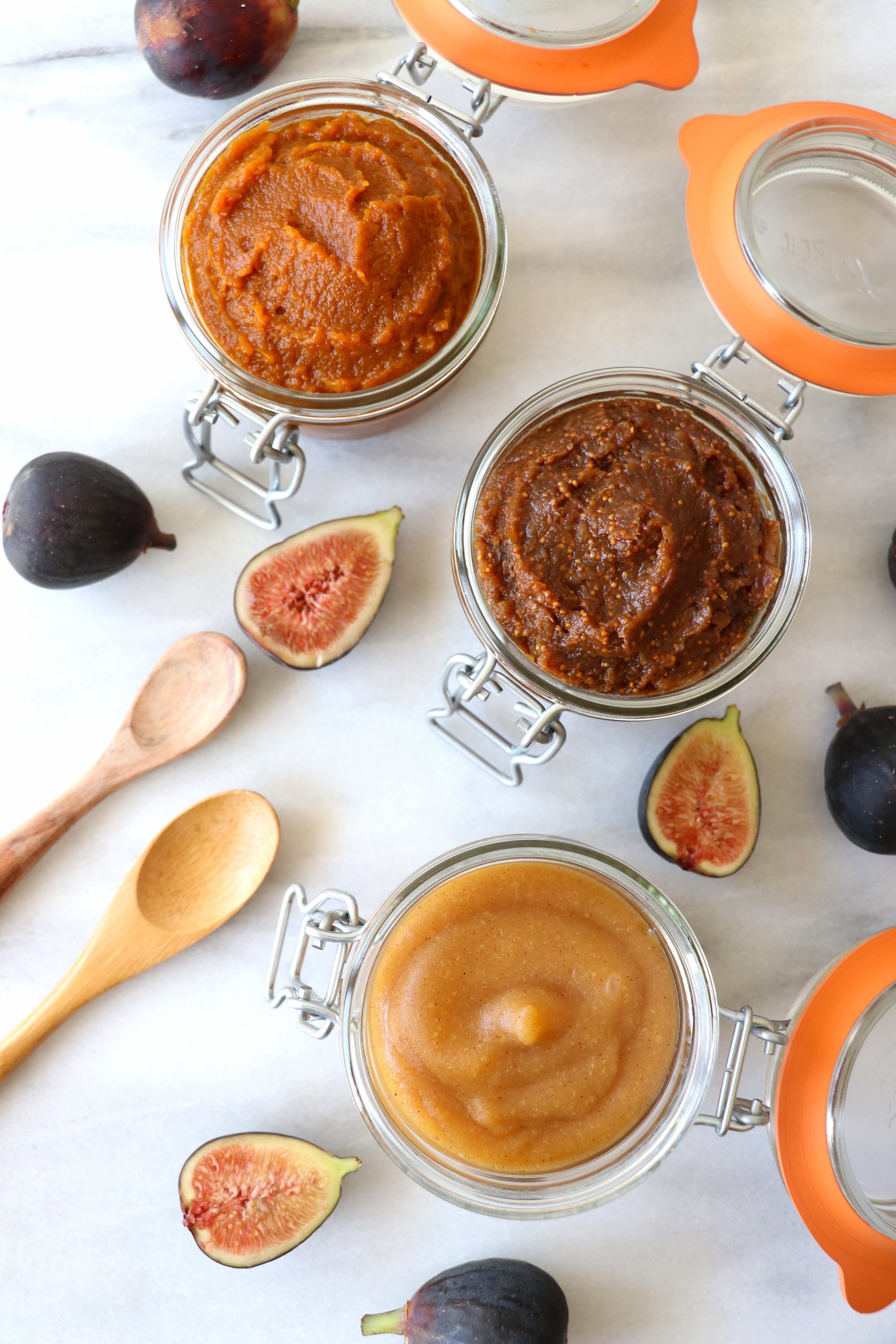 Figs have been a delicacy for thousands of years, but they are also packed with antioxidants, vitamins and minerals. They are sweet, decadent and delicious! (If you have some leftover after making this healthy fig butter, you need to try my beautiful Fig & Pear Tart!)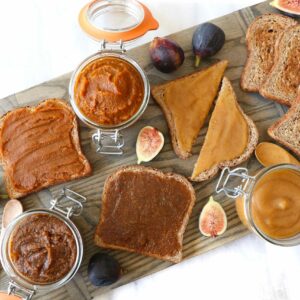 INGREDIENTS
10 - 12 fresh figs (1 pound) stems removed
1 cup unsweetened apple juice
¼ cup coconut sugar
1 tablespoon fresh squeezed orange juice
1 teaspoon vanilla extract
1 teaspoon ground cinnamon
INSTRUCTIONS
Place all ingredients in a pot and bring to a boil; reduce heat and simmer until figs are very soft.
Carefully pour contents from the pot into a high-speed blender or food processor, pulse until smooth & thick, if butter is too thick add a little bit more water or apple juice.
Store in an airtight container in the fridge and enjoy within 1 week.