Self-Care Tips for Your Best Morning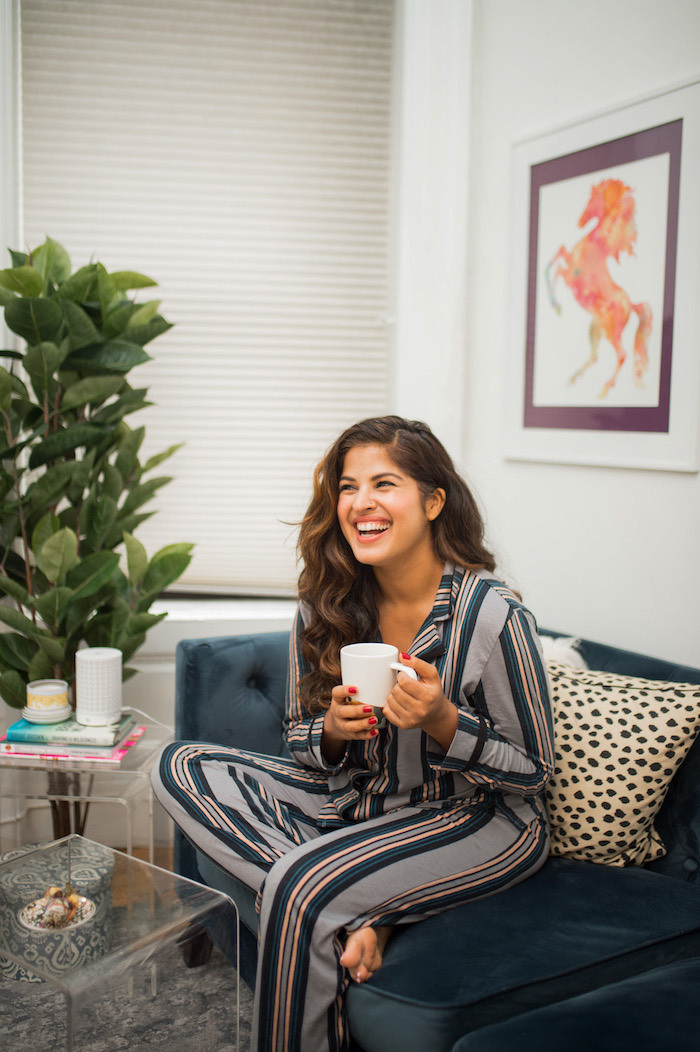 Studies have shown that early risers are happier and more successful. Follow Nitika Chopra's advice on how to kick your body into high gear and jumpstart your day.
When you're just waking up, it's easy to drag your feet and want to get right back into bed. That's why I created a winter wake-up self-care routine that actually inspires me to get moving in the morning. Whether you incorporate all of these tips or just dabble in one, you will start your day feeling pampered and ready to tackle what's ahead. Promise!
Start Oil Pulling.
There are countless studies that tout the overall health benefits of oil pulling – an age-old remedy rooted in Ayurvedic medicine that uses natural substances to clean and detoxify tea and gums. GuruNanda's Oil Pulling Mouthwash takes all of the guesswork out of which oils to use and makes it super easy to incorporate this natural wellness exercise into an everyday routine. Another result? Whiter teeth. I'll take it!
Oil Pulling Mouthwash

By GuruNanda

Shop Now
Use a facial cleansing brush.
Brushes aren't just for hair and teeth. With this two-speed rotating cleansing brush, you can effortlessly exfoliate dead and dull skin, leaving your skin looking vibrant and fresh all year round. Bring on that summer glow all year round!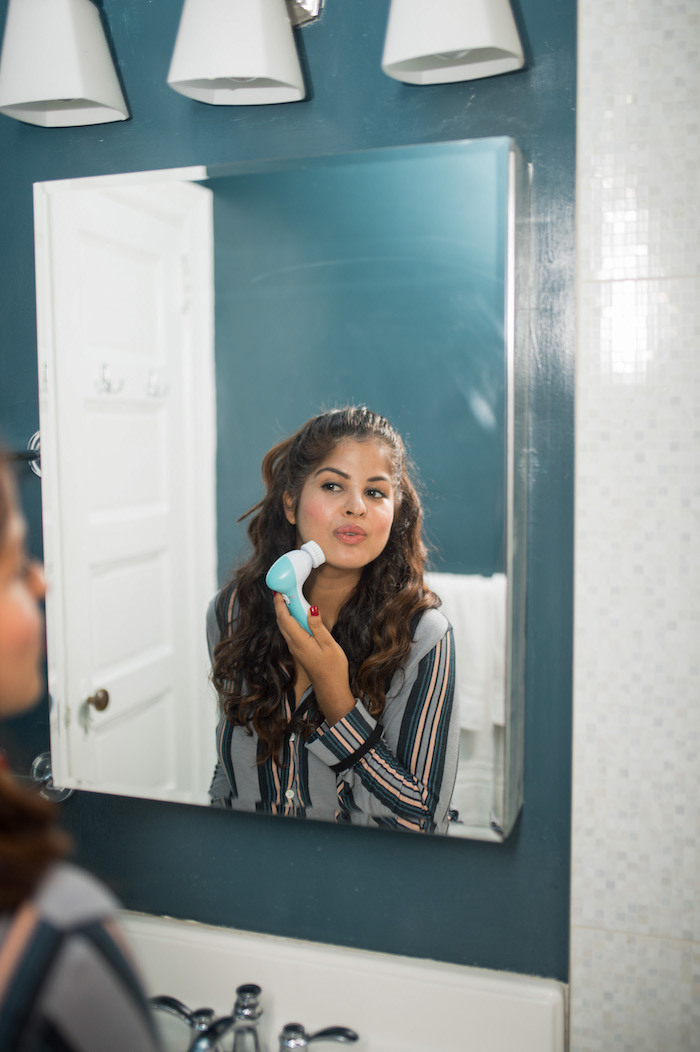 FC110 Facial Cleansing Brush

By Pursonic

Shop Now
Give yourself a good blowout.
Who doesn't love a good blowout? Get similar salon results at home by purchasing a great hairdryer. There are so many good options out there that help protect your hair from heat damage and create less frizz for those of us for whom humid weather is enemy number one. It's an absolute must-have in your beauty tool kit.
Indulge in a great tea.
Who doesn't want to indulge, guilt-free? I know I do! That's why I was so excited to discover Pinky Up's line of dessert tea. With organic flavors, you might even trick yourself into thinking you're soothing your soul with a delicious red velvet cake. Go ahead and brew it right in Pinky Up's gorgeous ceramic and gold mug, leaving you feeling indulged from the inside out.
Red Velvet Cake Loose Leaf Tea

By Pinky Up Tea

Shop Now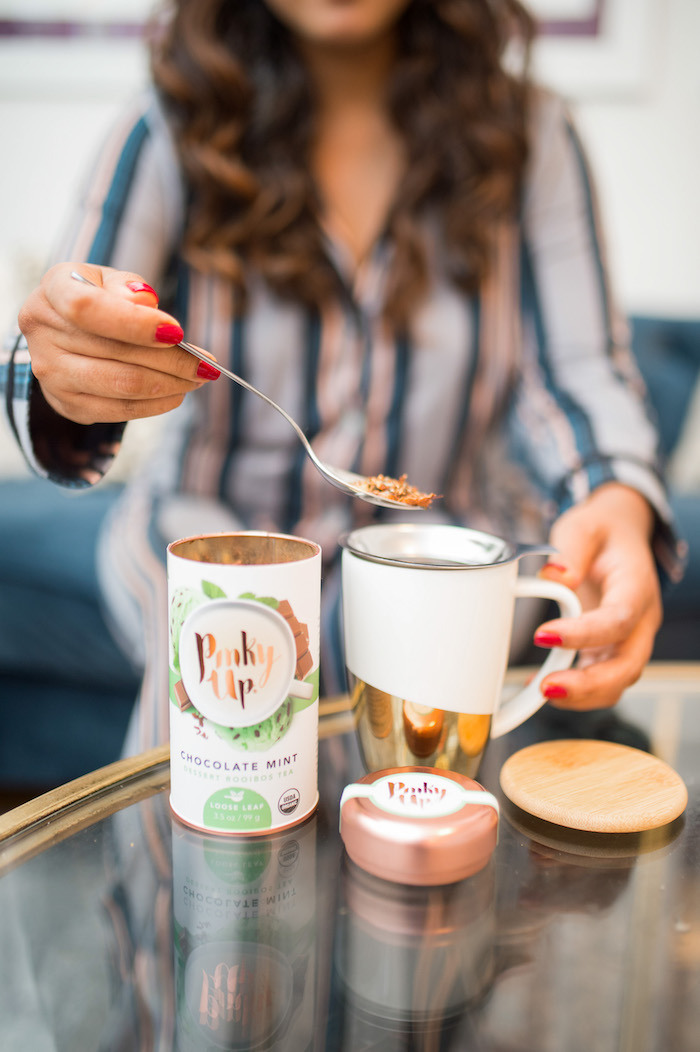 Baile Botanical Bliss Ceramic Tea Infuser Mug

By Pinky Up Tea

Shop Now
Get an essential oil diffuser.
It's important to awaken all of your senses in a soothing and calm way when you start your day. This diffuser aromatically delivers pure essential oils to your space, with many "mood-enhancing" options. One of my favorites is a citrus oil that instantly brightens my morning.
Supernova Aromatherapy Diffuser

By Serene House

Shop Now
Nikita Chopra is a beauty and lifestyle expert who inspires readers to discover and celebrate their own inner beauty. Read more about Nitika at nikitachopra.com.
Photography by Constance Mariena
This story originally appeared in the Fall/Winter 2018 issue of The Inspired Home Journal, titled "Winter Wake Up."
Looking for more self-care tips?