Easy Last Minute Appetizers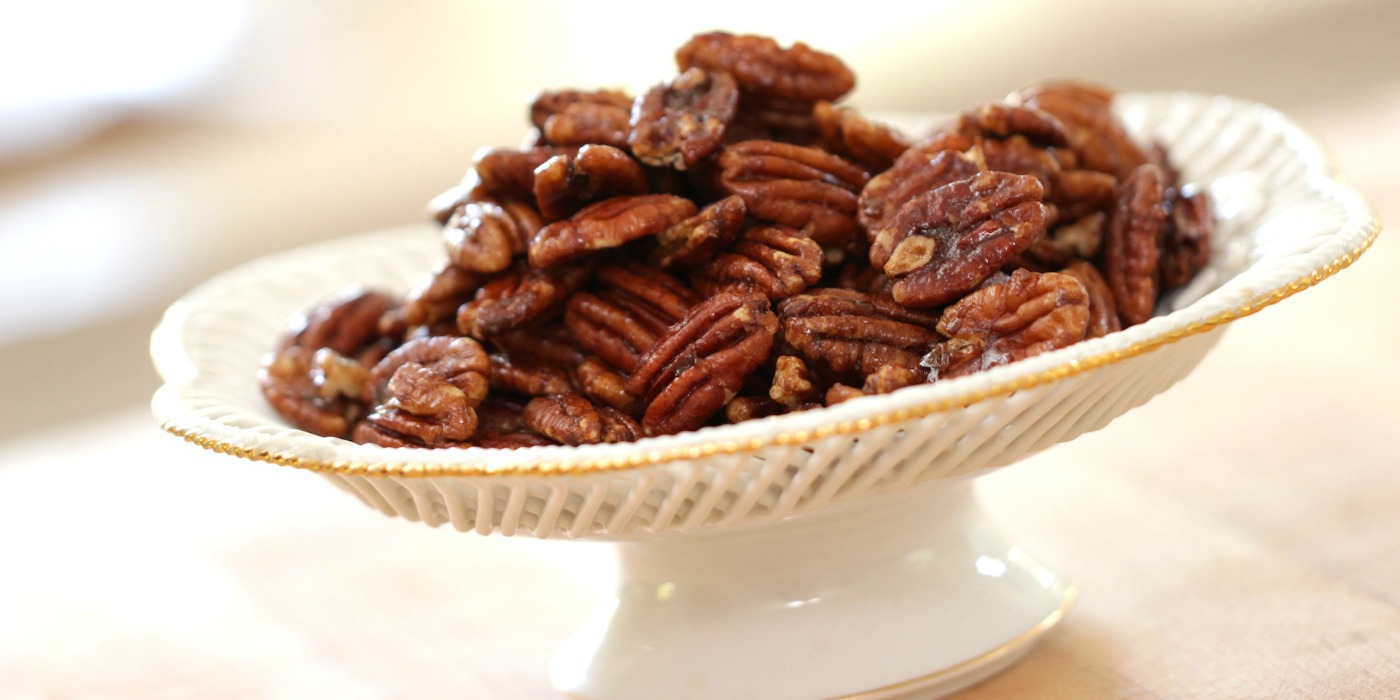 These easy last-minute appetizers are sure to be crowdpleasers.
DIY Microwaveable Popcorn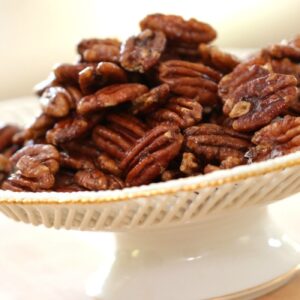 INGREDIENTS
1 paper lunch bag
1/3 cup (80 ml) of popping corn kernels
1 tsp (5 ml) of olive oil
1 tsp (5 ml) of fleur de sel sea salt (I really like the Maldon brand)
INSTRUCTIONS
Place kernels in bag.
Add olive oil to kernels. Shake. Seal bag with 2 folds. Microwave on high for 1:30 or until the popping stops. If a lot of popping is still happening at the 1:30 mark you can let it go a bit more until it stops.
Be careful not to go too long or it will burn and create a horrible smell that lingers for hours! If this happens best to throw it away in an outdoor trash! Otherwise smell will linger even longer!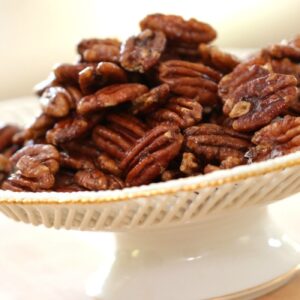 INGREDIENTS
1 jar pitted kalamata olives
drizzle of olive oil
¼ tsp (1.25Ml) Herbs de Provence (or dried rosemary or thyme)
3 orange of lemon peels
INSTRUCTIONS
Combine ingredients and pop in the microwave on high for :30. Transfer to a serving bowl and serve!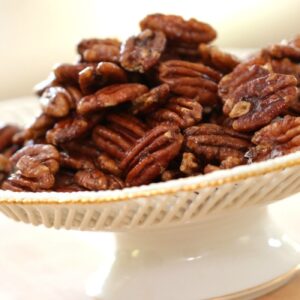 INGREDIENTS
1 lb (450g) of Pecans (or cashews, walnuts, pistachios, almonds)
2 tbsp (30 g) butter
2 tsp (10 ml) honey
1 tbsp (11 g) of brown sugar
½ tsp (2.5 ml) salt
¼ tsp (1.25 ml) cinnamon or pumpkin pie spice
¼ tsp (1.25 ml) cayenne pepper
INSTRUCTIONS
Place nuts in a large mixing bowl and set aside. In a microwavable bowl, combine all other ingredients and microwave for 30 seconds until everything is melted. Stir with a fork and pour over nuts. Mix nuts to coat well. Then transfer nuts to a baking sheet and arrange them into a single layer. Bake at 350F (175C) for 10 minutes. Transfer to serving bowl.
NOTE: These can be made ahead of time and stored at room temp. Then pop in oven at 300F (150C) for 5 minutes to re-warm!