Improve Your Sleep Health By Adding These Four Things to Your Nightly Routine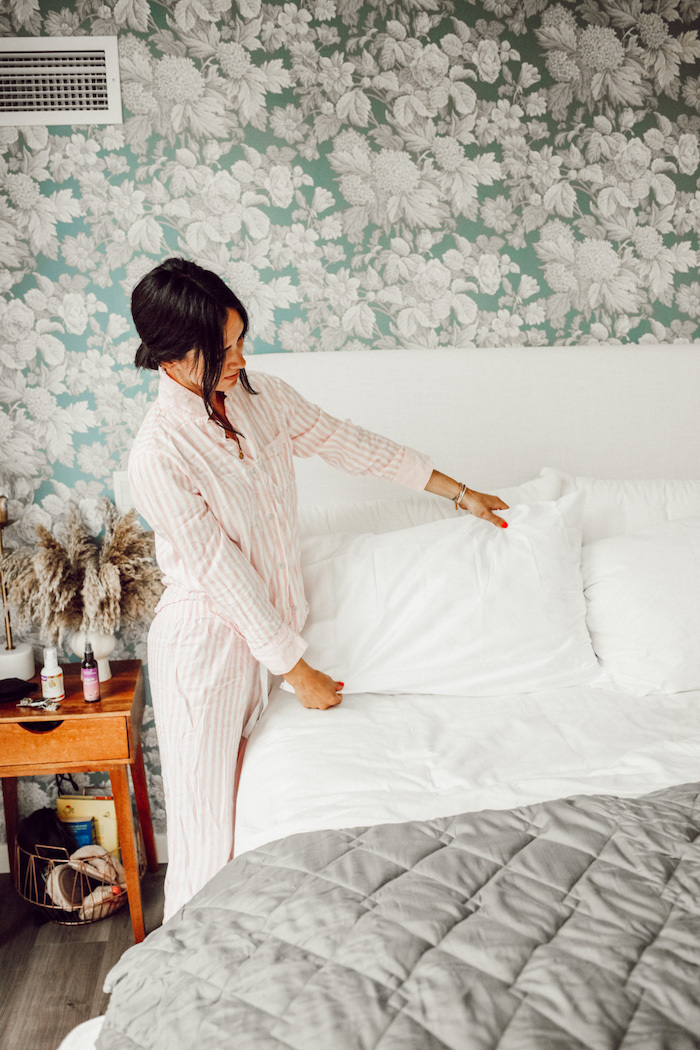 Uncovering the secrets to a good night's sleep can feel like a journey for a national treasure. There are 101 different methods, products, and ideas that result in many different trials and errors in your journey for the recipe of a perfect night's sleep. What it boils down to is a consistent routine that is manageable and works for you! In today's post, I am going to share four simple products that you can incorporate into your nighttime routine, to help with better, and uninterrupted, sleep.
Your best sleep comes from a practiced routine, whether is one step or ten! These four steps have helped me find a place of zen before it's lights out!
Lather up.
Putting on lotion gives me peace of mind before I hit the hay. Lathering up before bed creates softer, more hydrated skin the next day! Go to bed feeling refreshed and wake up fresh!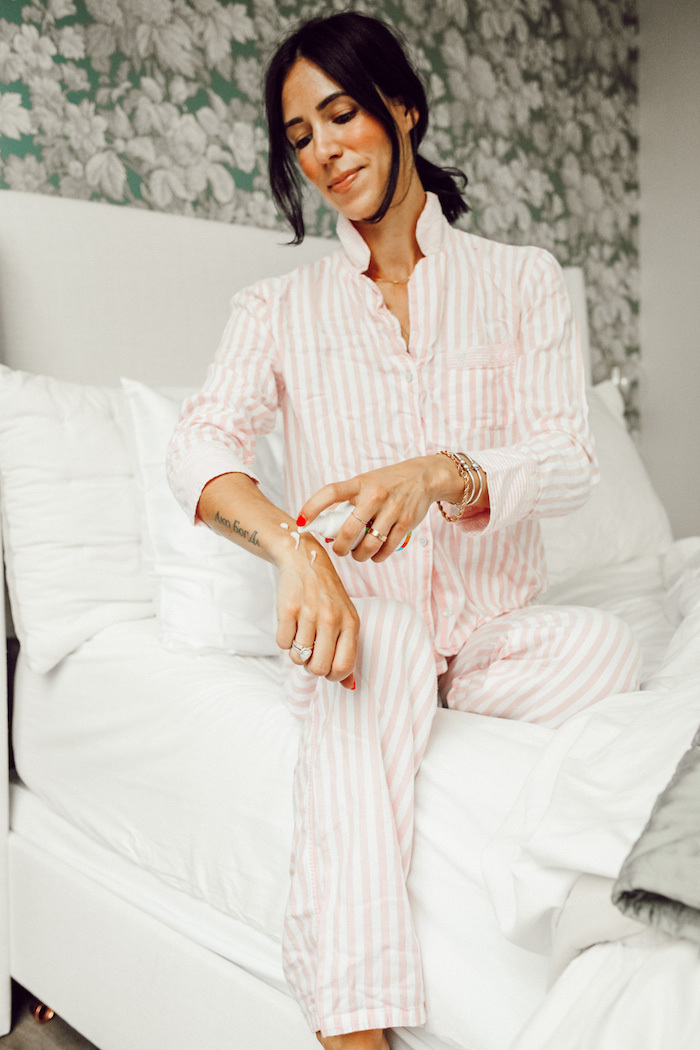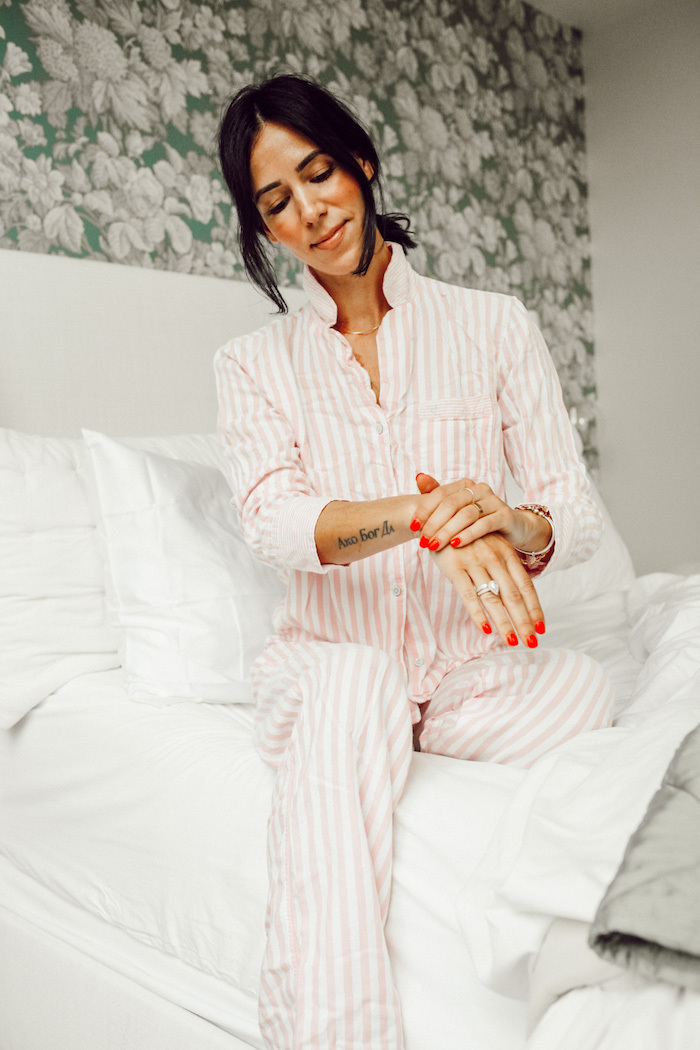 This Mother Nature body lotion is my go-to product at night! It's filled with lavender, bergamot, and chamomile along with coconut oil to leave your skin feeling soft, not greasy! The scent is fresh and relaxing and creates a sense of calmness at first application! Add to your arms, legs, and décolletage each night!
Mother Nature Sleep Body Lotion

By Relaxus

Shop Now
Spritz your pillow.
Sometimes we all need a jumpstart and a natural pillow spray can be the key that revs that engine! A calming fragrance can help you to enjoy a deeper, more restful sleep! This Relaxus Aromatherapy Sleep Pillow Spray is made of a refreshing and spiritual blend of soothing pure essential oils to help you relax and get a good night's rest! Spritz 3 to 4 times on your pillow/linens, lay back, and enjoy the relaxing scent as you take your deep breaths into your slumber!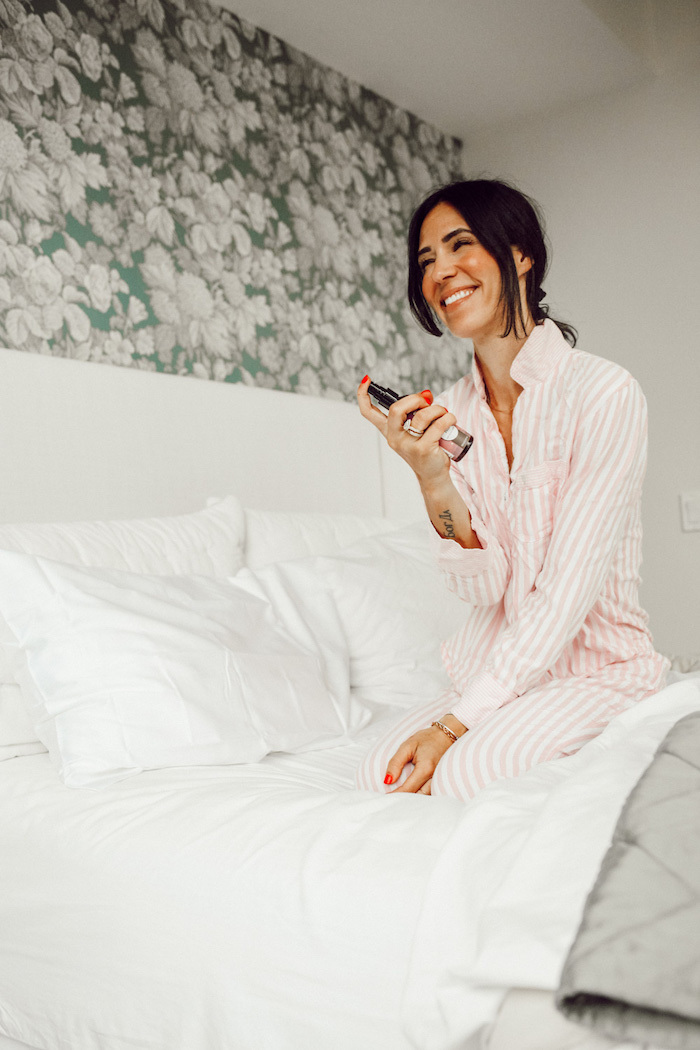 Aromatherapy Sleep Pillow Spray

By Relaxus

Shop Now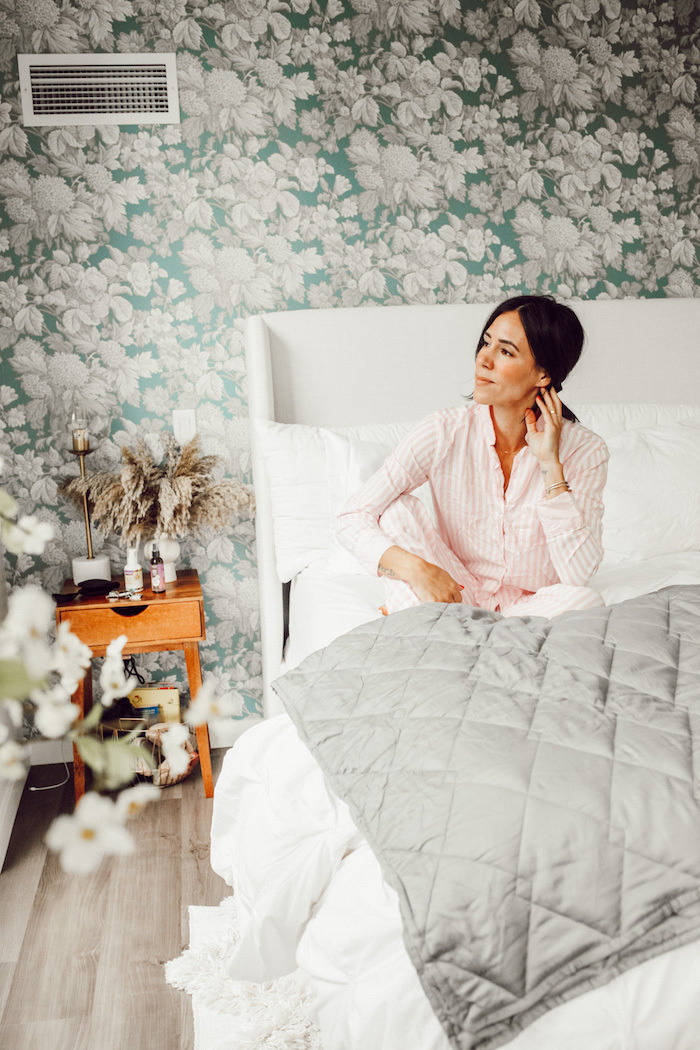 Find the perfect pillow.
The MyPillow Premium is a great pillow that allows for adjusting when and where needed… and comfortably. MyPillow prevents head, neck, and shoulder pains that are common when you wake up. The interlocking filling gives your neck the support it needs so that you can continue through your REM sleep with every turn.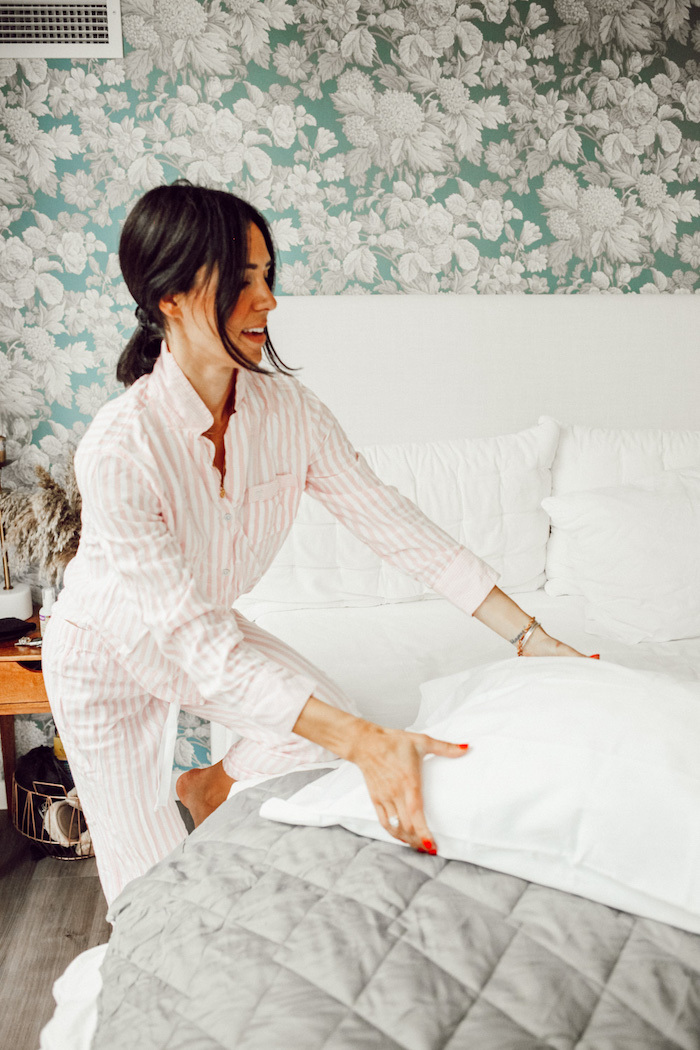 Finding the perfect pillow can be such a struggle — like finding the ONE pillow that checks all your sleeping boxes! The right pillow helps you relax and allows your body to melt in to the bed so that you can find that deep slumber. If not, you are tossing, turning and fluffing all night!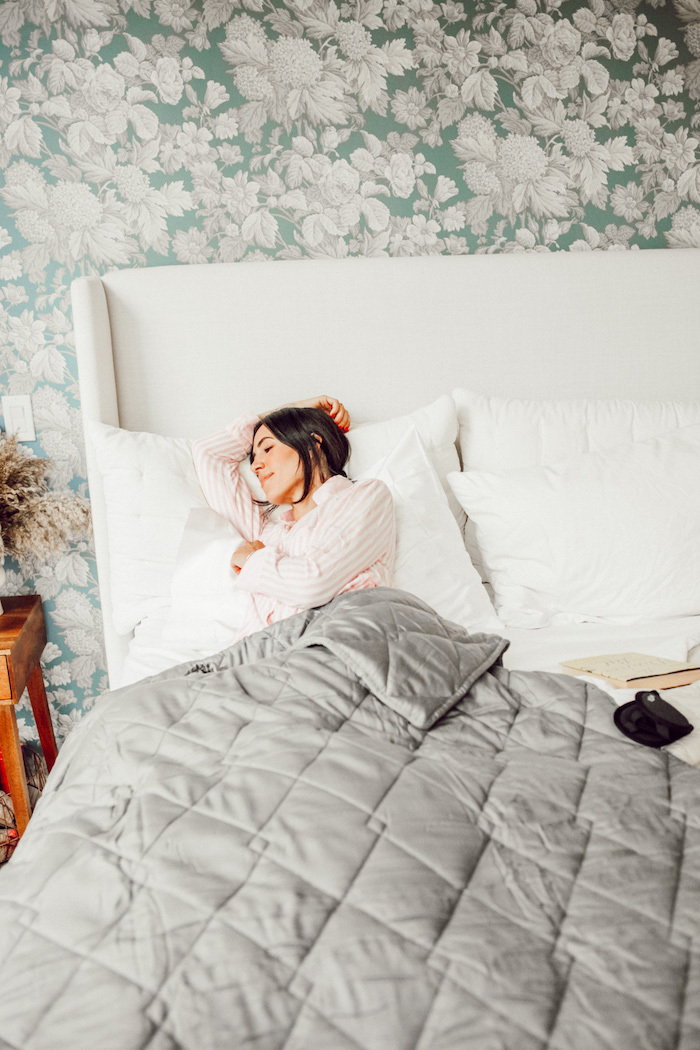 Get a weighted blanket.
Adding the right blanket to the mix is a strong element to your sleep recipe! Weighted blankets are therapeutic blankets that mimic extra weight as part of a therapeutic technique called "deep pressure stimulation". The pressure helps relax your nervous system and can help lessen, but not limited to, bedtime anxiety.
Weighted Blanket

By Sutton Home Fashions

Shop Now
This Sutton Home Fashions weighted blanket is designed to help relieve stress and anxiety to help you get a good night's sleep — the blanket feels like a gentle hug! Not to mention, you can snuggle up with this weighted blanket to keep you warm and cozy during those colder months!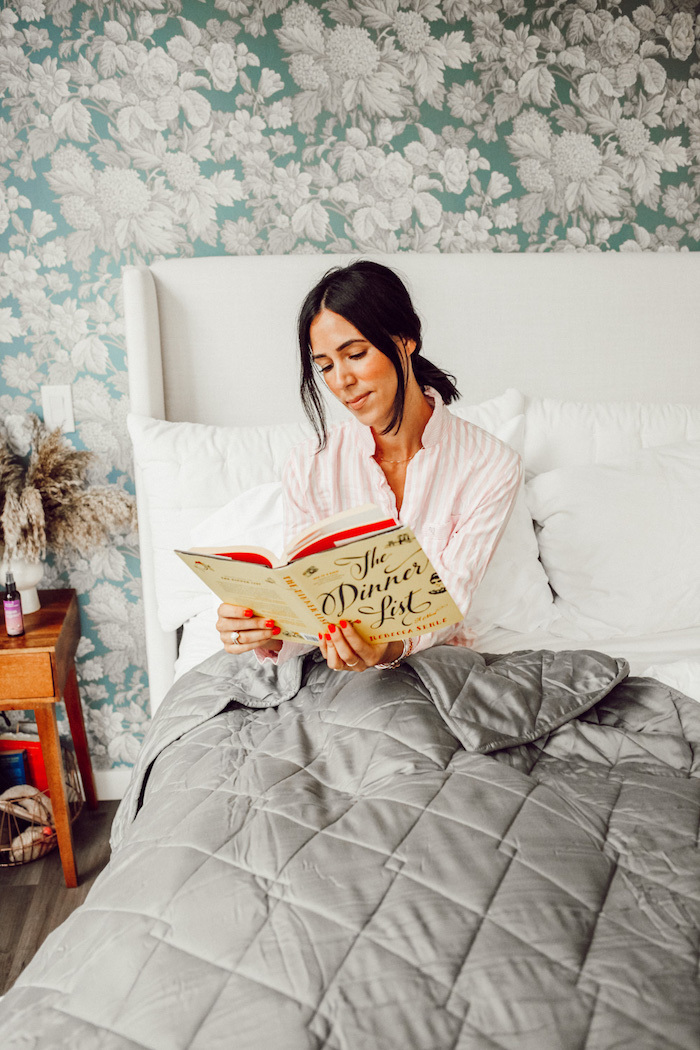 Looking for a better nights sleep?