Declutter Your Home With These Simple Steps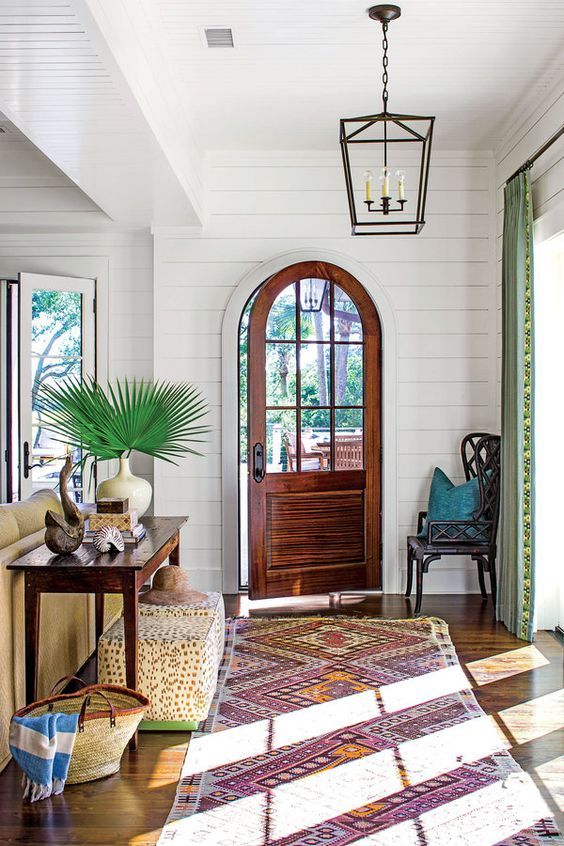 Downsizing, trying to be more minimalist, or simply in need of a home refresh – there's no better time to organize and declutter than spring. I don't know about you, but by the time spring starts to roll around I'm ready to say so long to the winter blues (and habits), fling open the windows, doors and let the fresh air and sunshine in. There's just something about your house feeling clean, fresh, and organized.
Decluttering your home can seem extremely daunting, especially if you've got kids, pets, or a super busy lifestyle. But with the right products and the right attitude, it is definitely doable and sometimes even fun!
Whether this is your first time decluttering your home, or it's been a little while since the last declutter, you're in luck. We've put together some easy to follow decluttering tips to help you organize your home stress free and in a way that makes the upkeep much more manageable long-term.
4 Easy Steps for Decluttering Your Home
Step 1: Start the decluttering process room by room.
Step 2: Create storage solutions using the right products.
Step 3: If an item doesn't have a place, donate it or throw it away.
Step 4: Use laundry baskets or boxes to organize things you want to keep, donate, recycle, or throw away.
Looking for Decluttering Tips by Room?
Entryway | Small Space | Kitchen | Bathroom | Bedroom
Start the Decluttering Process, Room by Room
First things first, choose a room. Try to avoid tackling your entire house in one fell swoop. This typically leads to unnecessary stress and makes decluttering your home feel like a real-life nightmare. Your best bet is to start with the smaller rooms. If you're looking for storage tips specifically for a kids' small space or a dedicated play area for your kids, check out these kid-focused organization tips.
Create storage solutions using shelving, decorative bins and baskets, plastic trunks and totes, or drawer organizers
So, the real trick to organization is to give everything a home. Adding storage or shelving to problem areas can really make a difference and give you the space to showcase your favorite collection of kids artwork or family photos. Not to mention, it gives you an additional area to store small, bulky appliances, like for example, a KitchenAid Mixer.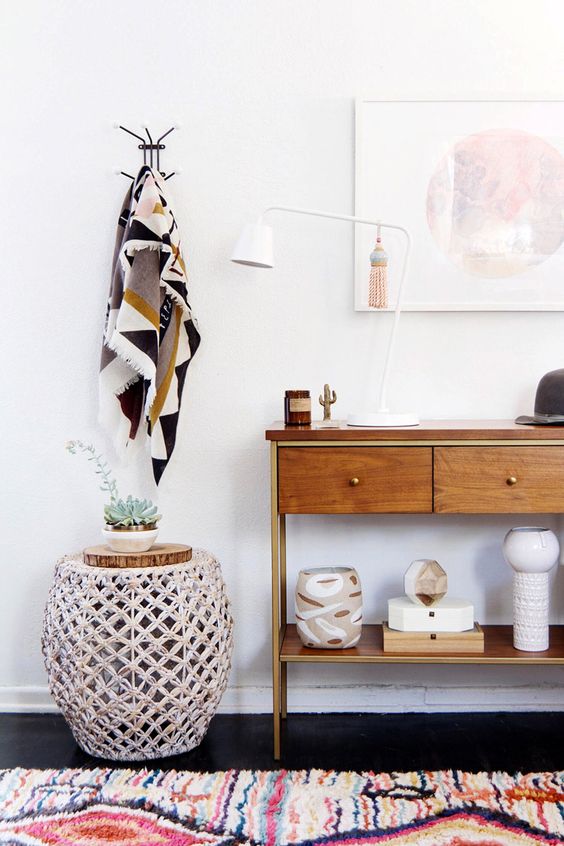 Use laundry baskets to organize items you want to keep, donate, or throw away
If an item doesn't have a home, create one or toss it—it's a pretty simple formula. Keep only the items you use on a daily basis, or stuff that otherwise serves a purpose in your home. On top of this, the item must have a predetermined place to 'live.' Categorize where each item is going using laundry baskets (if you don't have three laundry baskets, laying out blankets makes a great alternative. When you're finished categorizing what items will stay or be thrown away, donate the rest.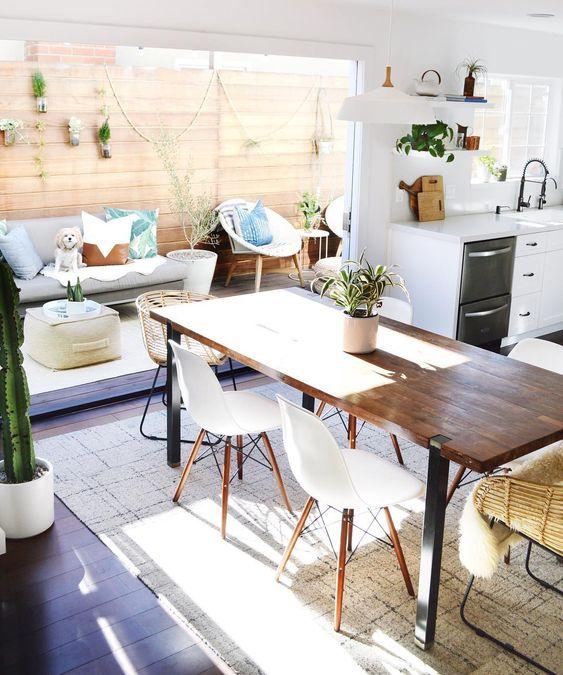 Decluttering Tips by Room
Entryway decluttering hacks
The first and most important tactic to combat clutter in a small area like an entryway is to outline the parts of that area that make your day-to-day most efficient:
A console table with a little basket or bowl for keys
A console table with a little basket or bowl for keys
An open surface area for sorting mail
A few decorative items to make a great first impression for guests
A place to house umbrellas and hang your hat(s)
Remember, your entryway is not your home office. Part of making sure a foyer doesn't transform into a pseudo workspace means introducing healthy house entry habits—sort your mail at the door, put any outliers in a designated drawer in your kitchen or filing system in your office. In addition to this, identify a basket that allows you to keep only a few of your favorite or most recent magazine issues. Recycle the rest.
Finally, your entryway is the first place guests get a glimpse of your home. It's important to make sure shoes, coats, and other wearable items are tucked away out of sight. If you're in an apartment or condo that doesn't have a big enough closet to store your shoes or coats, look into cubby alternatives to store your shoes and a rod iron coat rack to hold your coats. The goal is to give your living space's point of entry a clean and intentional look.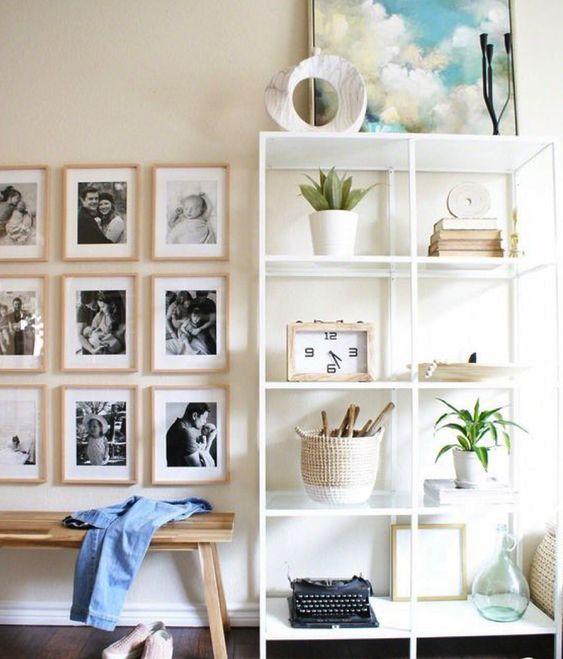 How to declutter your small space
Whether you're looking to organize a small closet, bedroom, living room, or studio apartment, where there's a will to declutter, there's a way. Just like your entryway, the number one rule to keep in mind is to simplify. The amount of clutter you live with can have a direct impact on the efficiency and productivity of your everyday life. Check out The Container Store, Target, Amazon or Ikea first—they're treasure troves for finding practical storage solutions for under the bed, hanging shelving for a small closet, closet organizers for the floor, or baskets with lids to hide things you're not ready to part with.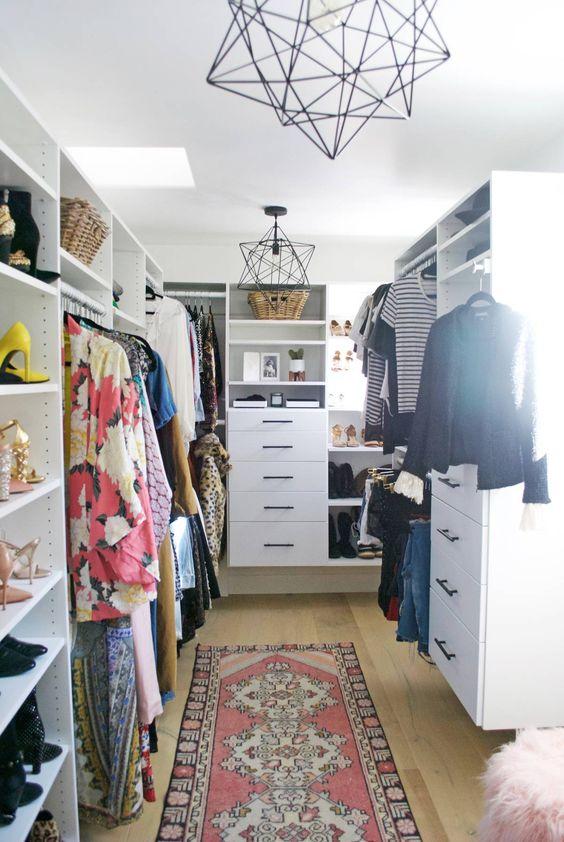 Need some additional ideas for decorating and organizing your apartment? Check out some design-forward functional items for your apartment or storage tips for apartment living.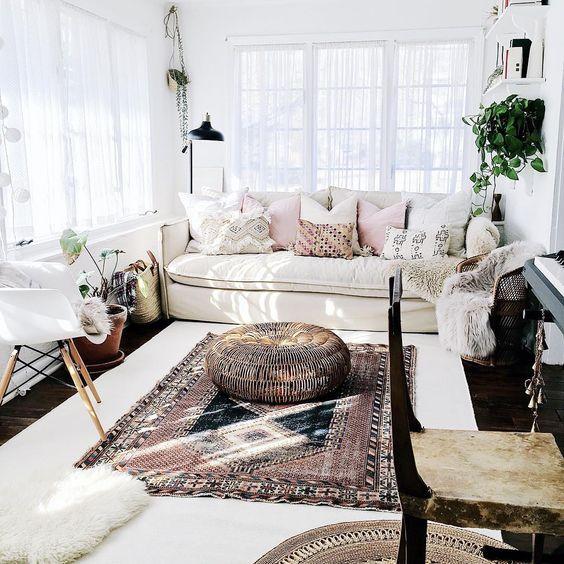 "Because waking up to a stylish space makes mornings that much better" — Apartment Therapy.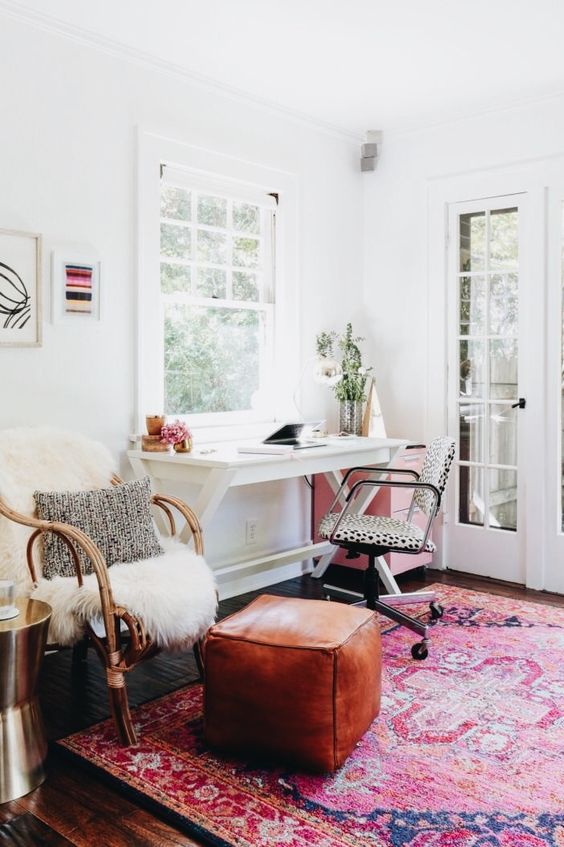 Tips for decluttering your kitchen
Regardless of how neat and organized you are, your pantry or kitchen cabinets can quickly turn into the black hole of your home depending on what features and routines you have in place to keep it tidy. Throw out expired food regularly, and donate cookbooks that you no longer use. In addition to this, limit the amount of bulky items you have to stow away in cabinets. This not only creates more space, but more importantly, promotes healthier cooking and eating at home.
If you're someone who prides themselves in cooking or baking and prefers to see (as opposed to search for) what tools and ingredients are available for use without opening a door, drawer or cabinet, try introducing floating shelves, ceiling racks for pots and pans or other accessories to keep lines of sight open. This will give you the advantages of saving precious square meters of space and clear visibility into what tools you use most (and are making a goal to use more) while creating visual interest and architectural contrast within the space.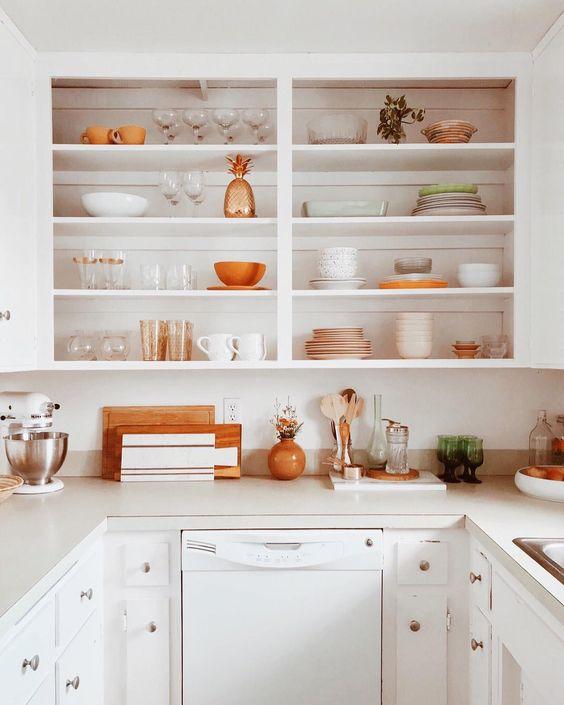 If you're hungry for more pantry-specific storage tips, check out these 5 Steps for a Pantry Makeover.
Need some help figuring out where to put all your pots and pans? Check out how to create this beautiful pot rack.
Decluttering your bathroom – large or small
A bathroom, like kitchens, are one of the most vital rooms of your whole house. Within your room-by-room decluttering process, everything from a powder room to a master ensuite may feel like a low priority, but in reality, you want your bathroom to be spa-like, a mini retreat to pamper yourself. Small bathrooms and large bathrooms are actually some of the easiest rooms to declutter. Your number one goal in this case is to stop the overflow of makeup products, haircare, bathtub essentials, and other self-care treatments you've tricked yourself into believing you'll use one day and refuse to purge.
Step 1: Start by disposing of any outdated lotions, creams, makeup, and hairspray that's collected dust in your medicine closet—if you haven't used it in the past six months, throw it away. And those four different types of opened mascara you're not using? Let me tell you how liberating it is to toss those babies in the garbage. I promise, you won't miss them.
Step 2: Invest in some racks or bins to put underneath your sink to add extra storage space.
Step 3: Introduce over the door organizers to store your makeup or hang up your towels—these are a great way to save wall space in those super tiny bathrooms.
Step 4: Add a decorative cabinet above your toilet to hold hand towels and toilet paper.
Step 5: Keep your counters clear. Other than some hand soap or hand lotion, select your cutest nik naks and place them in a vanity tray. The less that's visible to the naked eye, the better.
If you're looking for some specific bathroom products to help you with organizing your bathroom, check out these additional bathroom organization tips.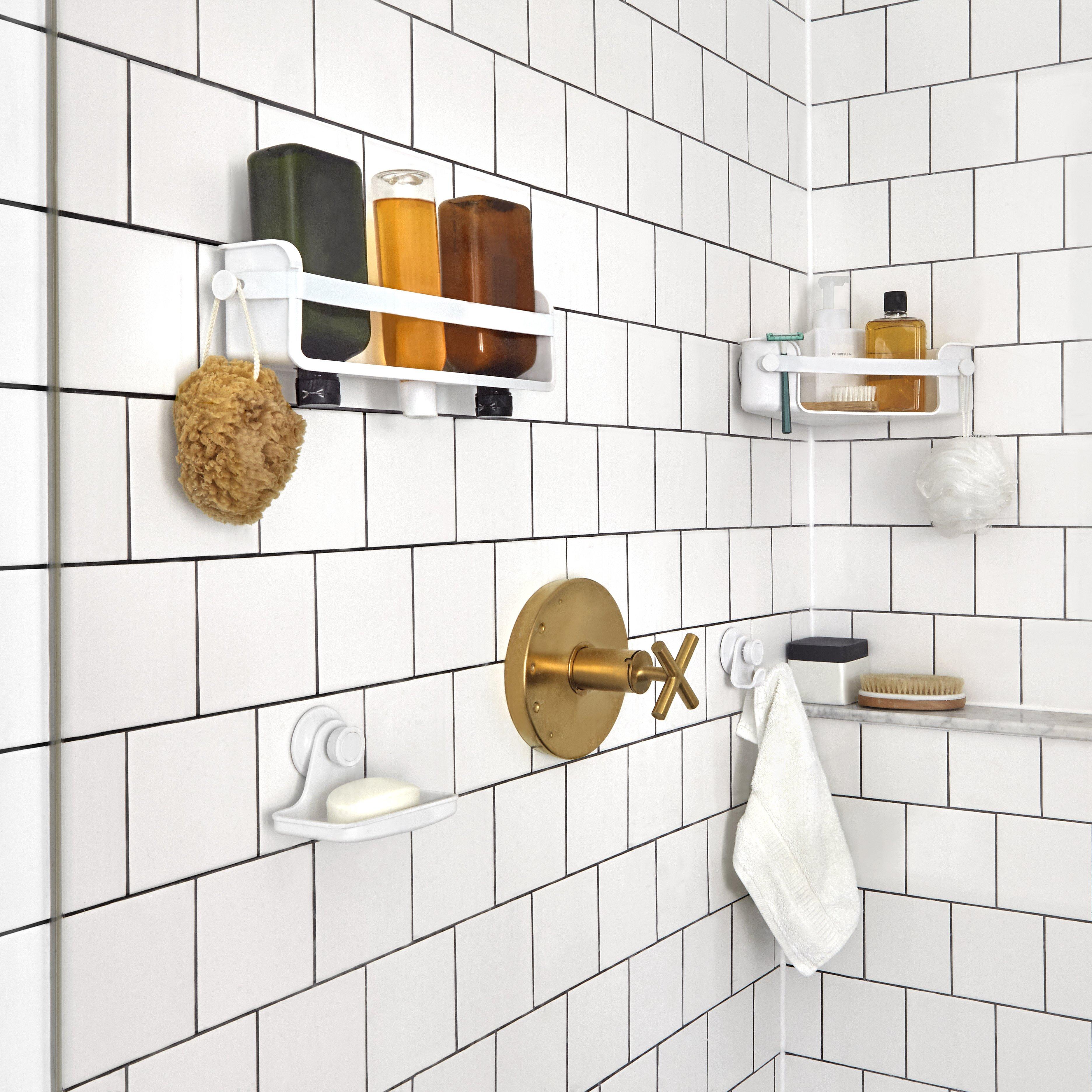 Decluttering your Bedroom
One of the most noteworthy tips I can give to anyone looking to get their bedroom looking like a Pinterest photo is to never say later. This starts with staying organized. Hang it, fold it, store it—just make sure you can put it away. Stuff piles up quickly, and that can lead to unnecessary feelings of being overwhelmed, so avoid leaving your clothes on a chair or the floor.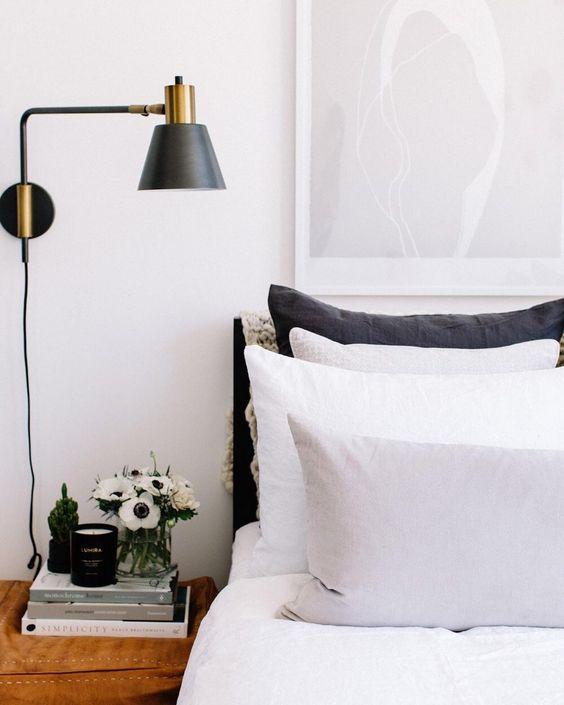 *Bedroom Protip A: For a truly interest-worthy room, make your bed every morning. This doesn't mean you need to have 50 Wayfair throw pillows on your bed. It means taking a second to pull your sheets and comforter up and fluffing your pillows a bit. A room just looks cleaner and more put together with a bed that's been made. And believe it or not, making your bed first thing puts you in a clearer mindset.
*Bedroom Protip B: Closets can be some of the most challenging rooms in a home to declutter. I like to keep a triple laundry sorter on hand to keep my whites, darks and dry cleaning separated. I check it right before I head to the dry cleaners or go shopping. Works like a charm.
After You Declutter Your Home
Once the decluttering process is complete, you will feel 100 times better and a weight will be lifted off your shoulders. The next step after you declutter your home is to clean, dust, vacuum, and tidy up your space. Since you've minimized the amount of junk in your home, this process should be so much easier. For helpful tips on cleaning your home head to toe, check out these additional resources:
Looking for some more organization tips?
Here are some other helpful articles to keep your home clean and organized: