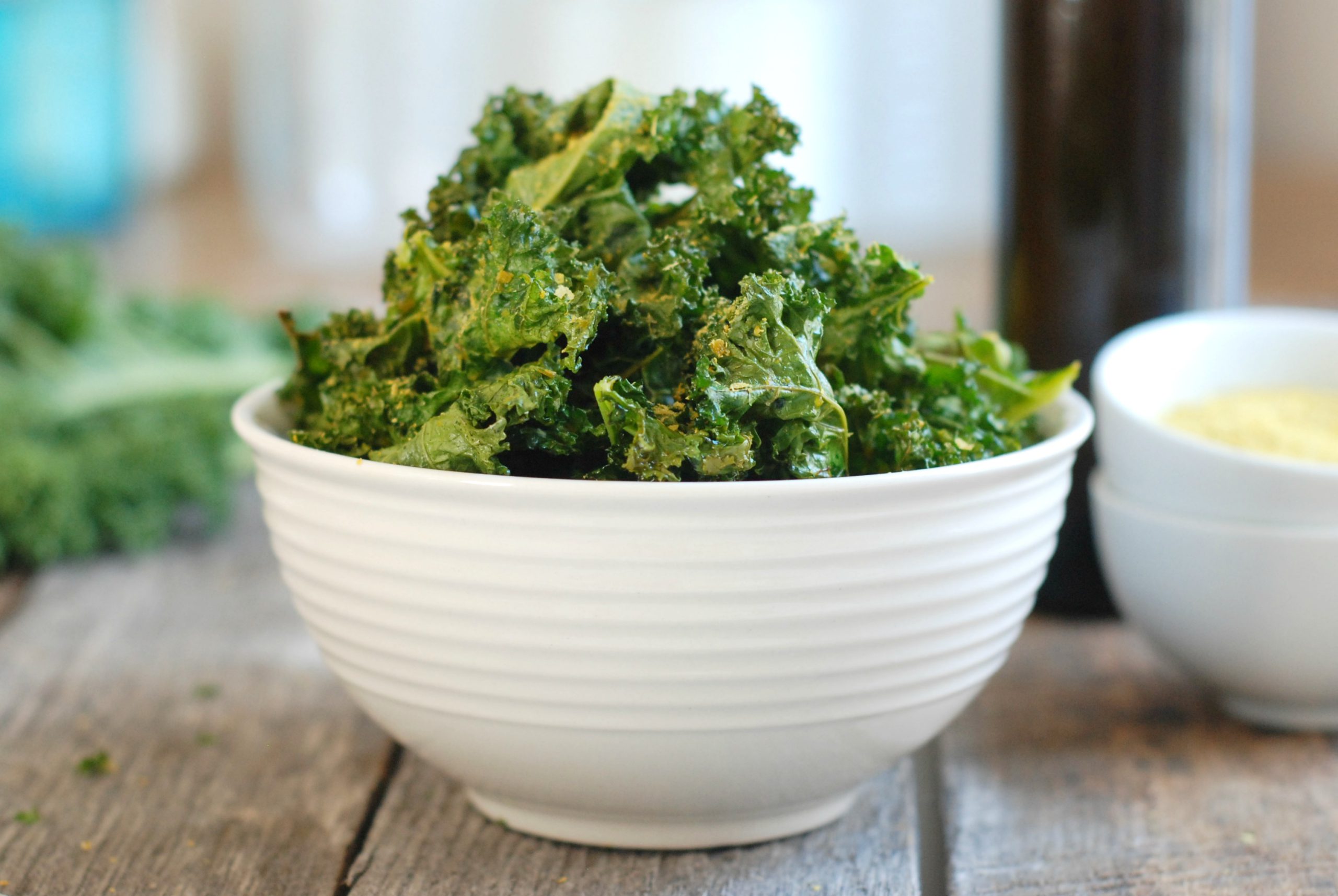 Like fashion or hairstyles, foods get accused of being trendy too. Kale, which has virtually become shorthand for healthy eating, is having a long moment in the spotlight. And personally, I hope it's here to stay.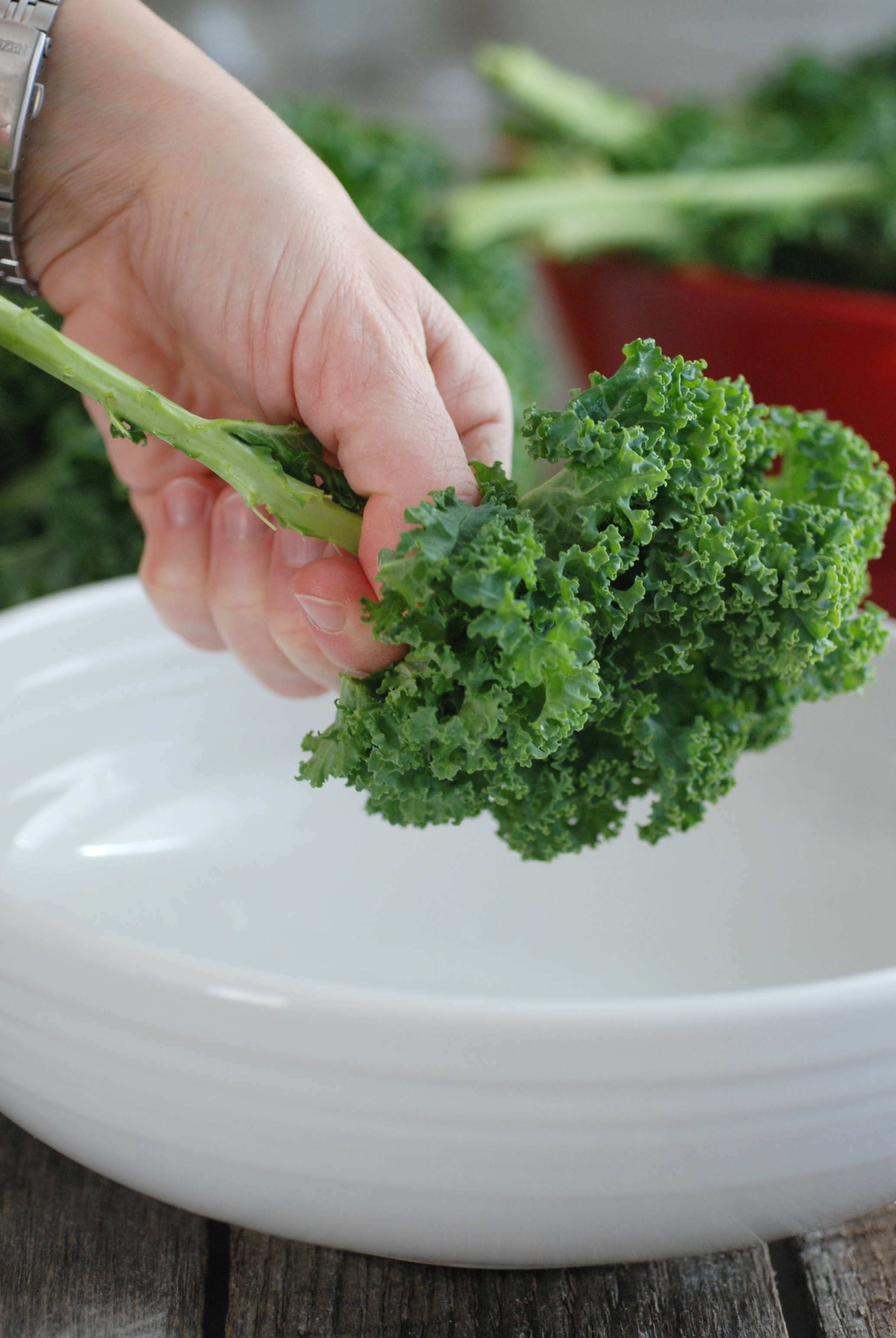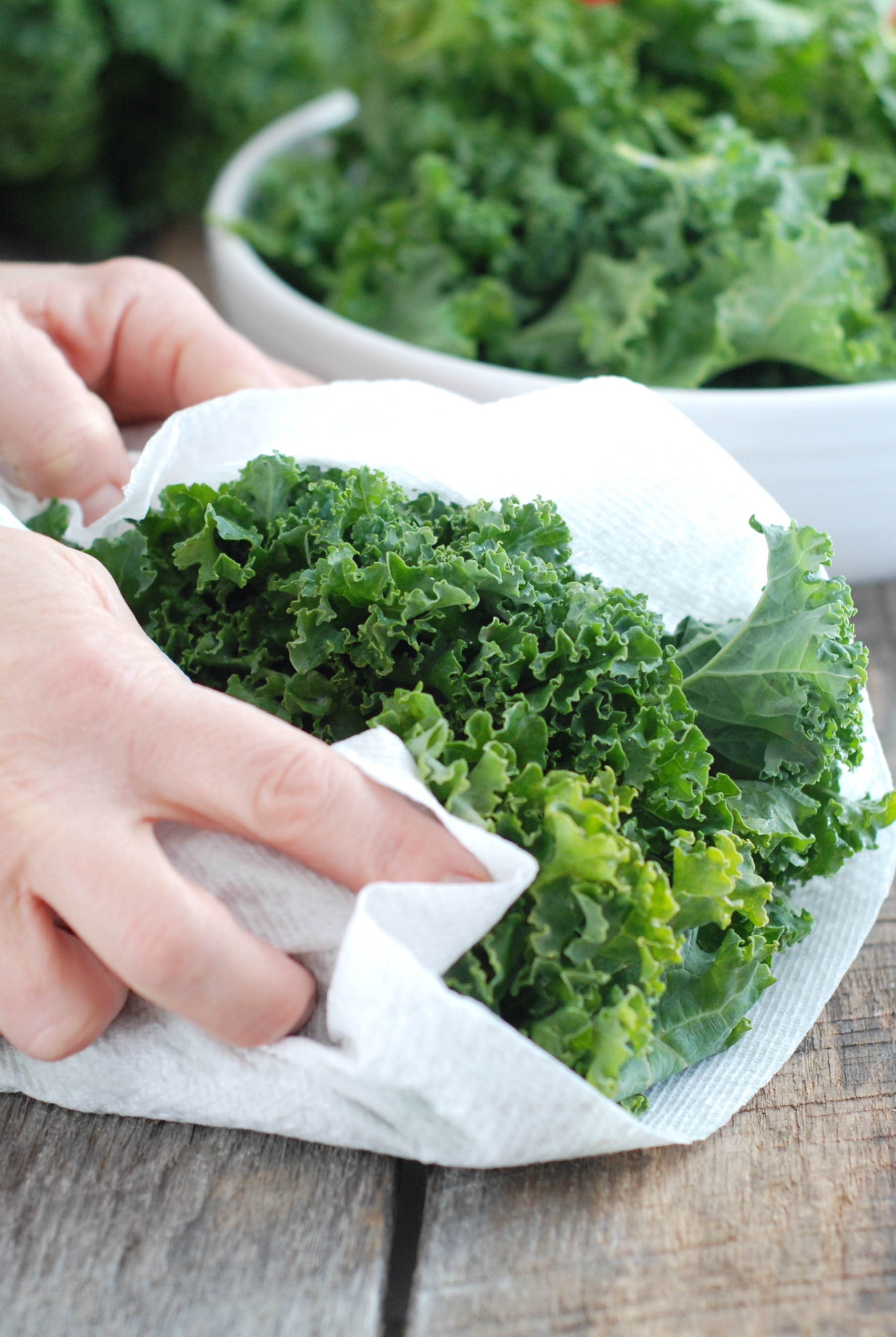 As a dietitian, I'm thrilled when a super nutritious food suddenly goes from underappreciated to hyper-popular.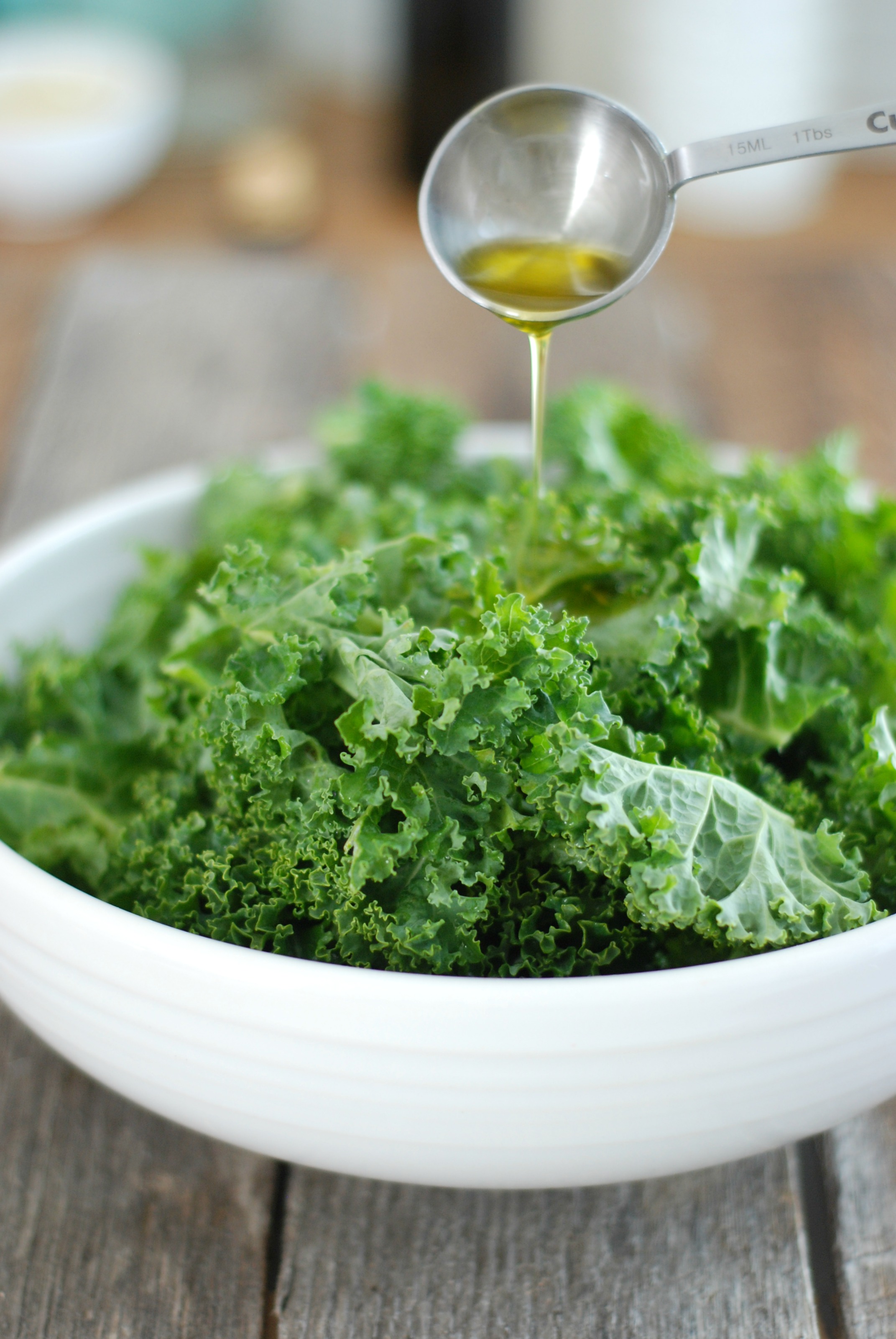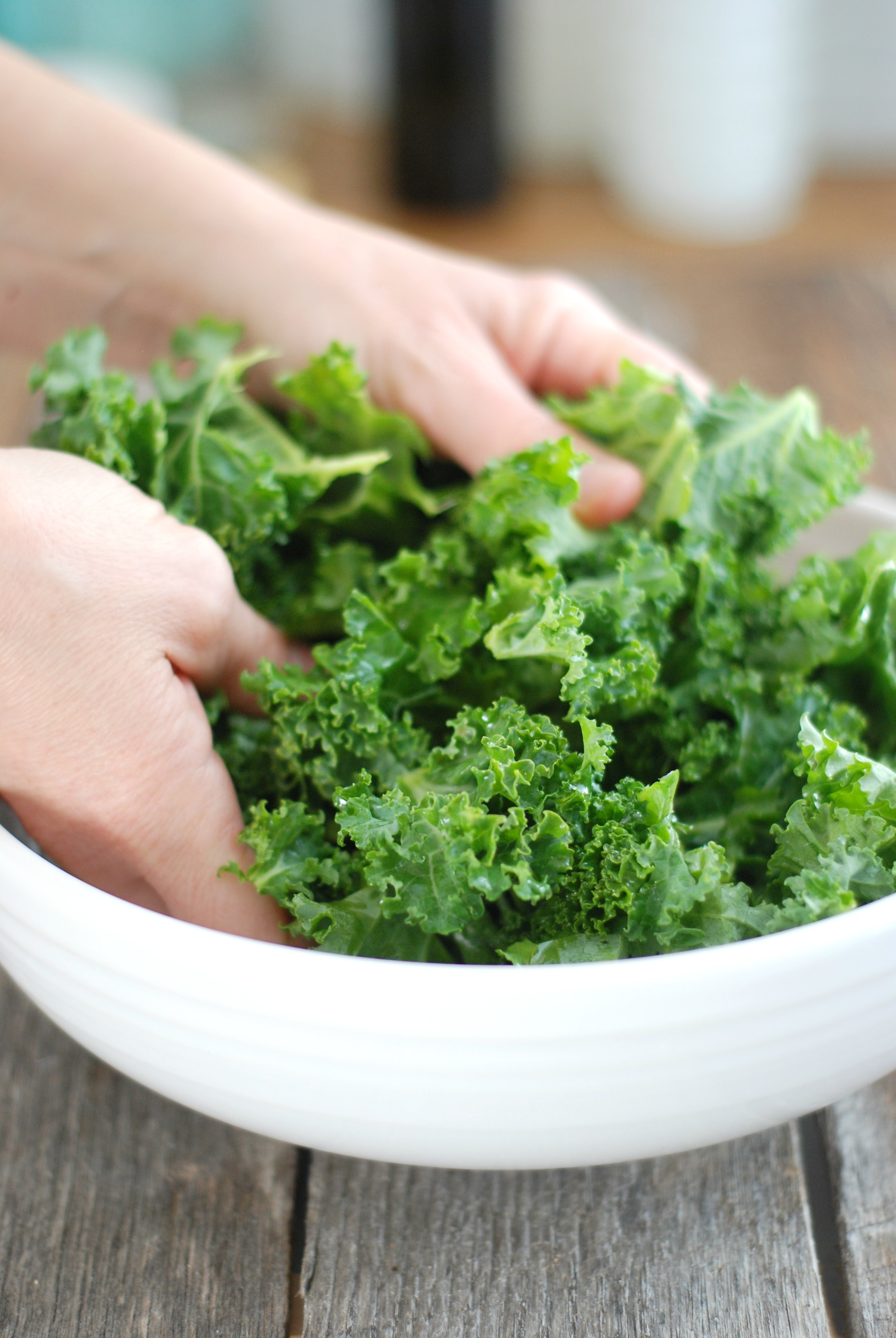 In honor of National Nutrition Month, I'm sharing some ultra-easy ways to incorporate more veggies into your every day—with a focus on making veggies more appealing to those who are, shall we say, less enthused (I'm looking at you, finicky spouses and kids).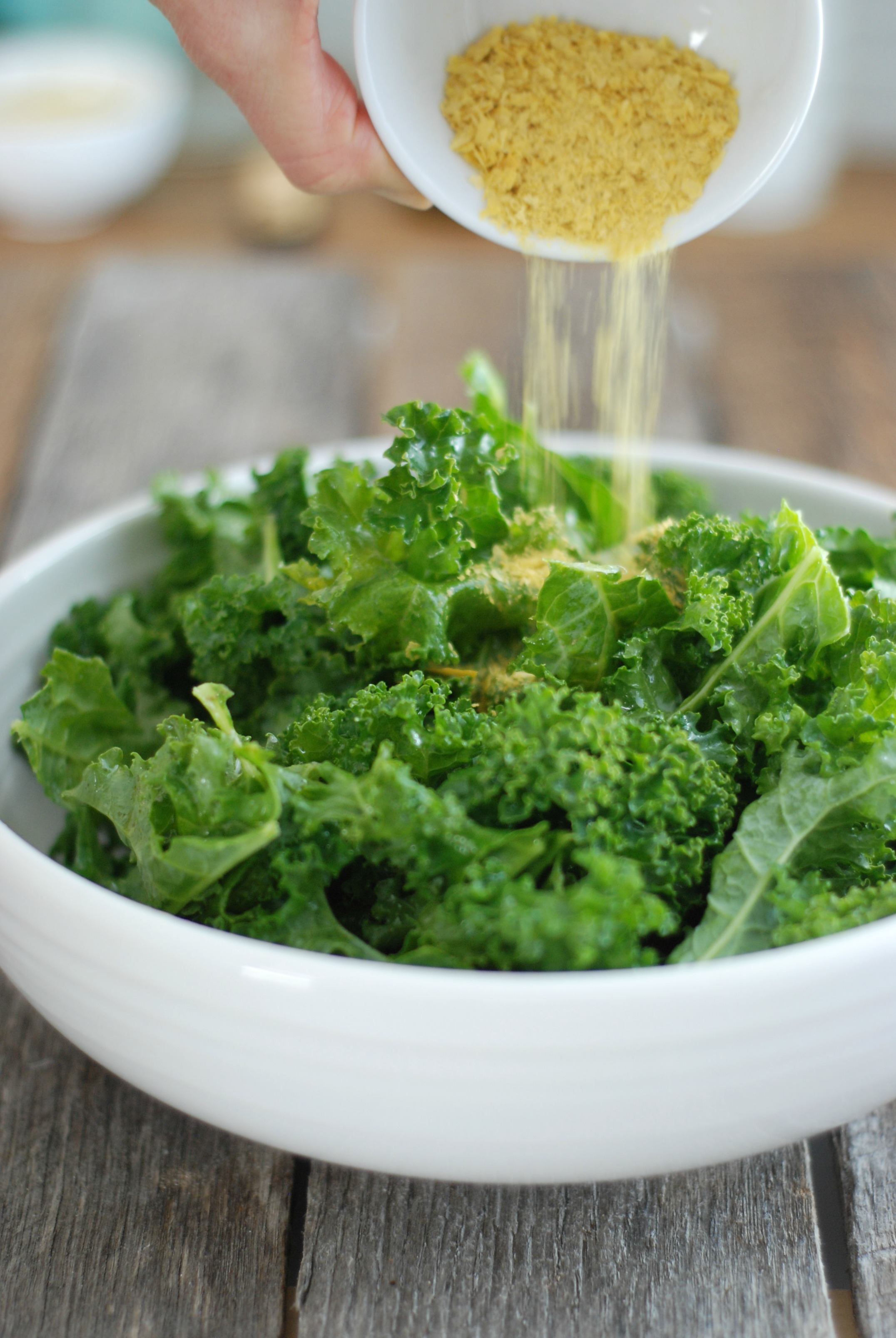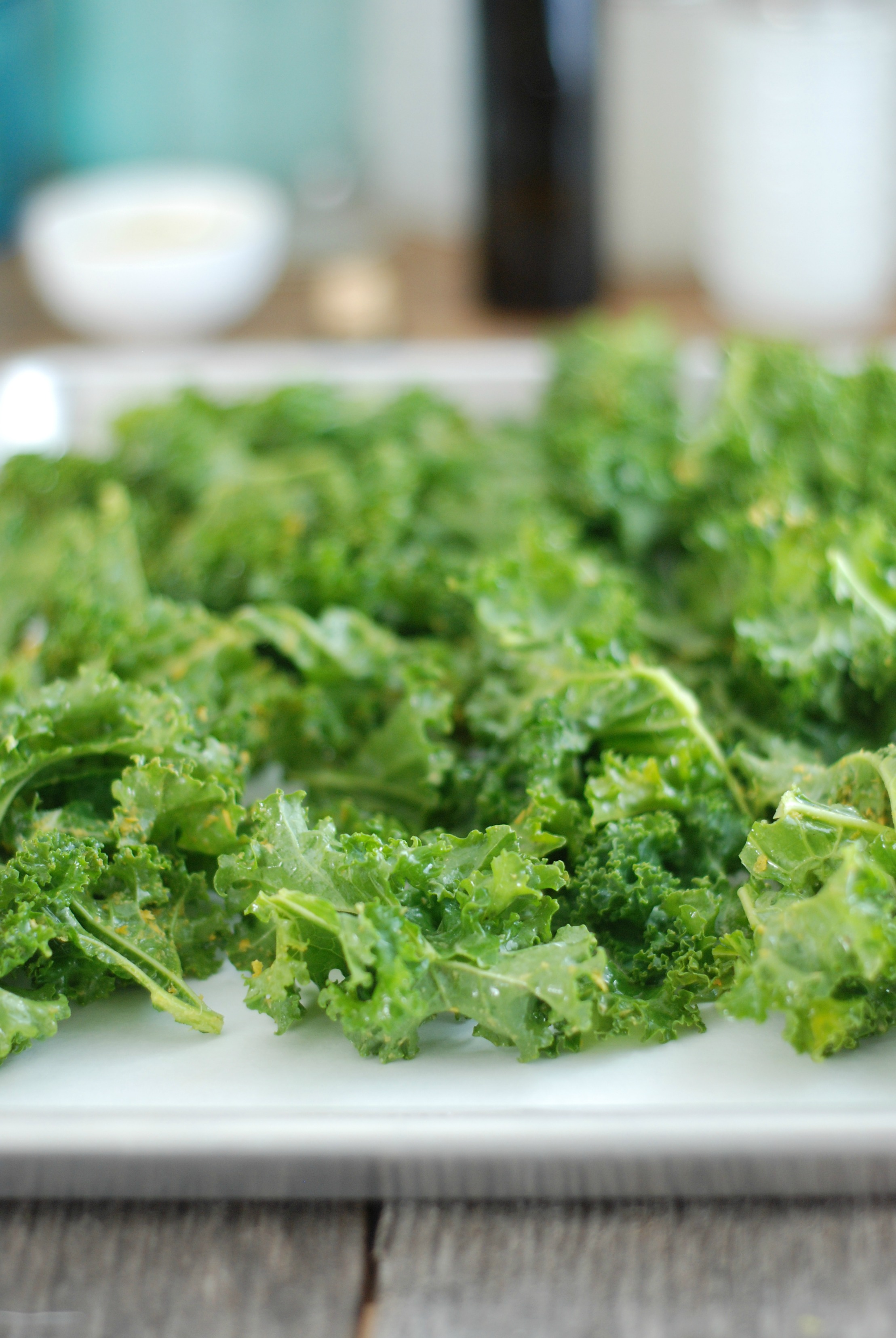 Because let's face it: Kale isn't always an easy sell. It's got a tough texture and can taste a bit bitter. But it deserves a second chance because it's also loaded with high levels of immune-strengthening vitamins A and C and is even a decent source of calcium.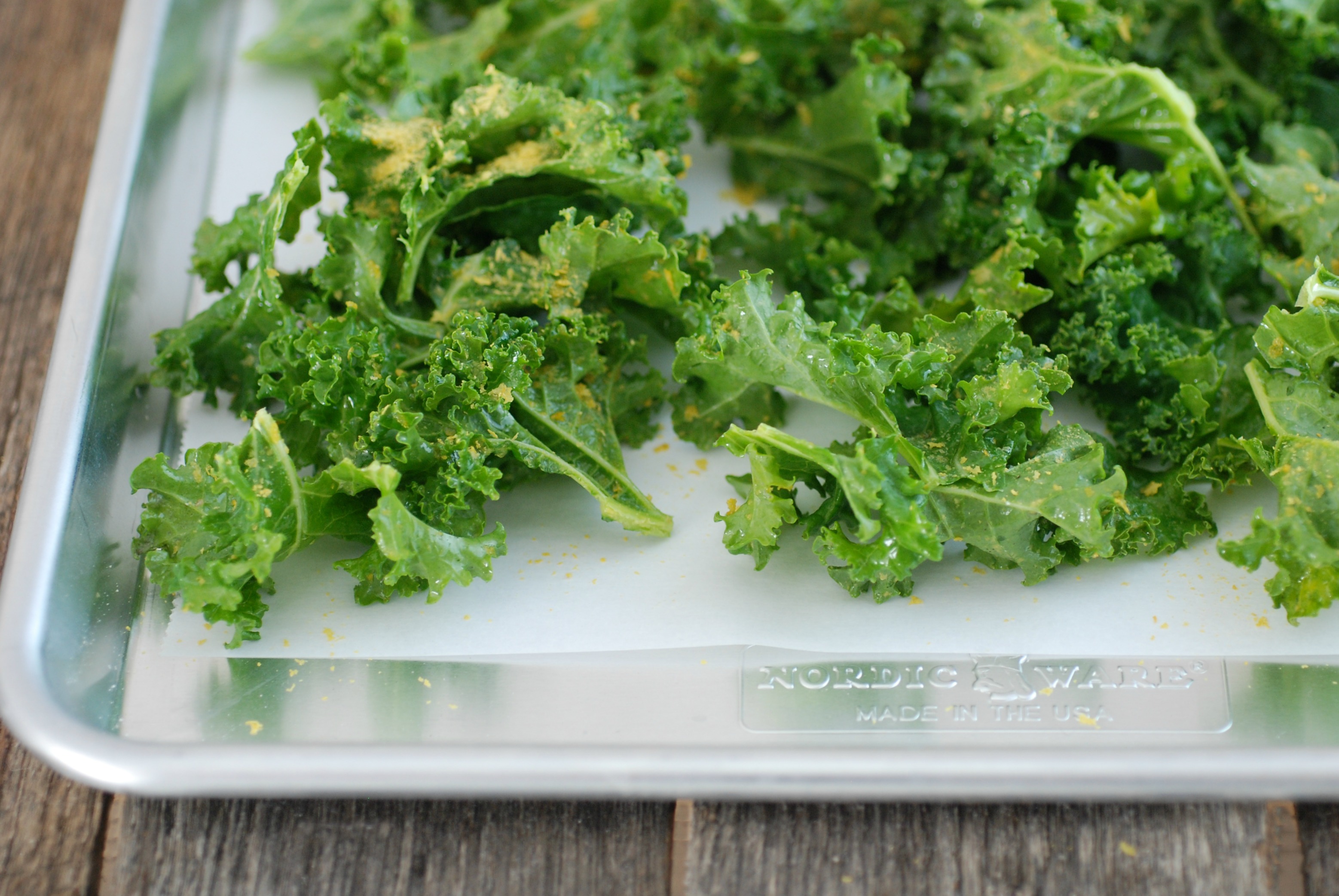 So, if you need a fun way to get your people on board, these Cheesy Kale Chips are a perfect starting point. They transform those tough leaves into crispy, flavor-packed snacks that are, in the words of my eight-year-old, totally addictive.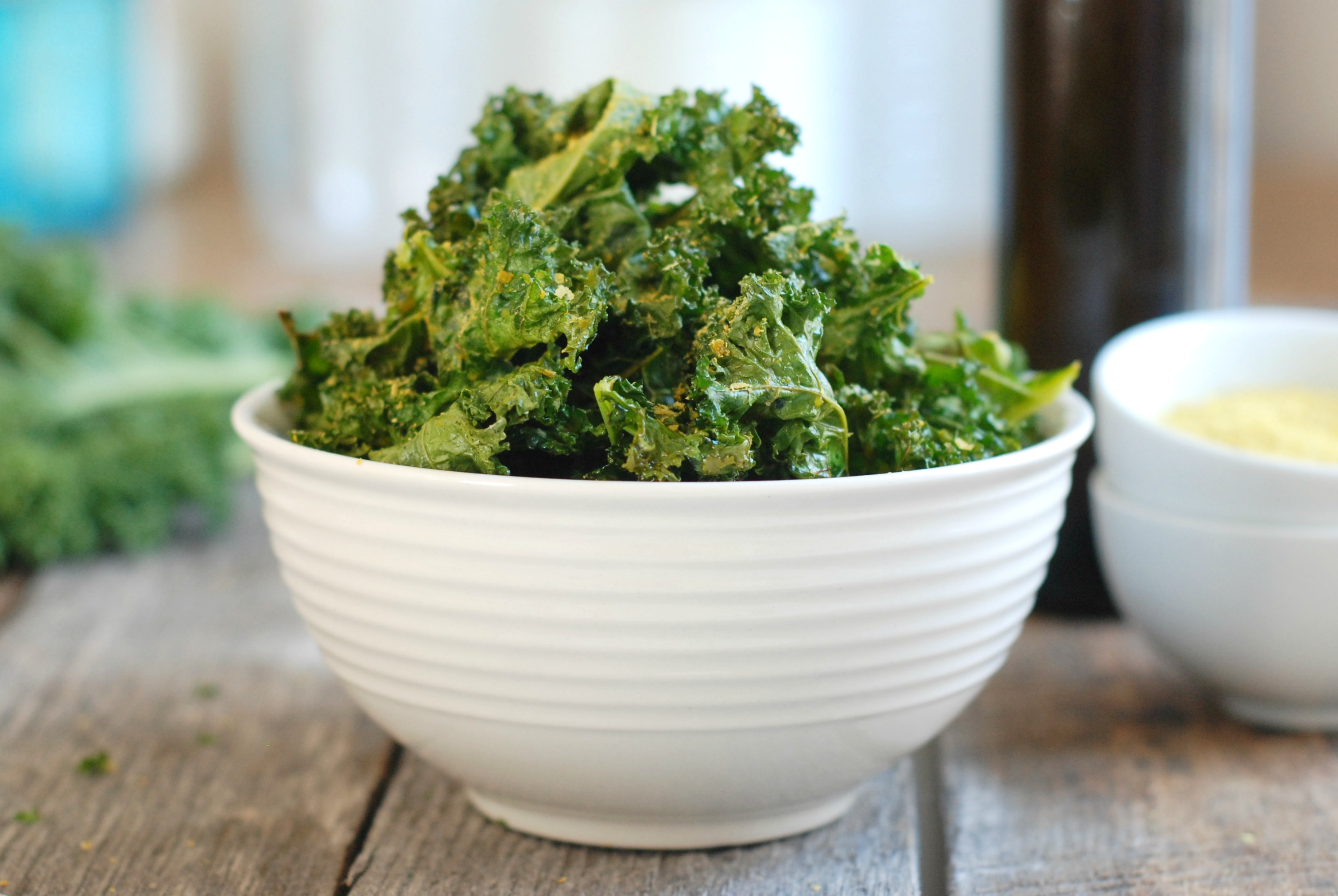 Here are the keys to baking up the best kale chips:
Use curly kale. There are two kinds of kale—lacinato (or "dino") kale and curly kale. Lacinato is ideal for salads, but I think curly kale makes for prettier, crunchier chips. I use half a bunch of kale per batch (about 7 stems' worth).
Remove the hard center stem. You can do this by slicing the kale on either side of the stem or simply running your fingers along the stem to remove the leaves.
Dry the leaves well after rinsing. This will help the oil better cling to the leaves.
Rub the oil into the leaves. Called "massaging" the kale, this softens the leaves and makes sure the oil is rubbed into all the crevices.
Add a kick of flavor. My kids are big fans of nutritional yeast, which has a deliciously cheesy flavor but is vegan and fortified with B vitamins. I also add a pinch of kosher salt to each batch of chips.
Bake them in a single layer. To make sure your chips bake evenly and crisply, arrange them on a baking sheet lined with parchment paper and make sure they're not overlapping.
Go low and slow. Kale leaves will quickly singe on high temperatures, so set your oven to a lower temp (275 degrees works well for me, but your oven may vary).
Serve right away. If your kids are like mine, they'll start swiping the chips off the baking sheet while they're still warm. Wait until the kale chips are cool before putting them into a bowl to serve or they'll get soggy.
These delicious, healthy cheesy kale chips are dietician approved and oh, so tasty!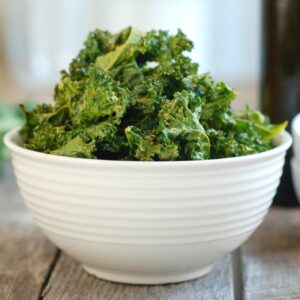 Ingredients
.5

bunch kale (about 7 stems)

1.5

tbsp

olive oil

1

tbsp

nutritional yeast

1

pinch kosher salt
Instructions
Preheat oven to 275 degrees. Remove kale from center stems and tear into small pieces (roughly the size of potato chips). Rinse the leaves and dry well with a paper towel.

Place kale in a medium bowl and drizzle with olive oil, using your hands to work the oil into the leaves.

Sprinkle on nutritional yeast and salt and use your hands to work the seasonings into the leaves.

Spread the kale onto a baking sheet lined with parchment. Bake for 10 minutes, give the leaves a stir, and bake about 10 minutes more or until chips are crisp.

Serve immediately or wait until the chips are cool before placing them into a bowl.