How to Organize Your Pantry in Just 8 Steps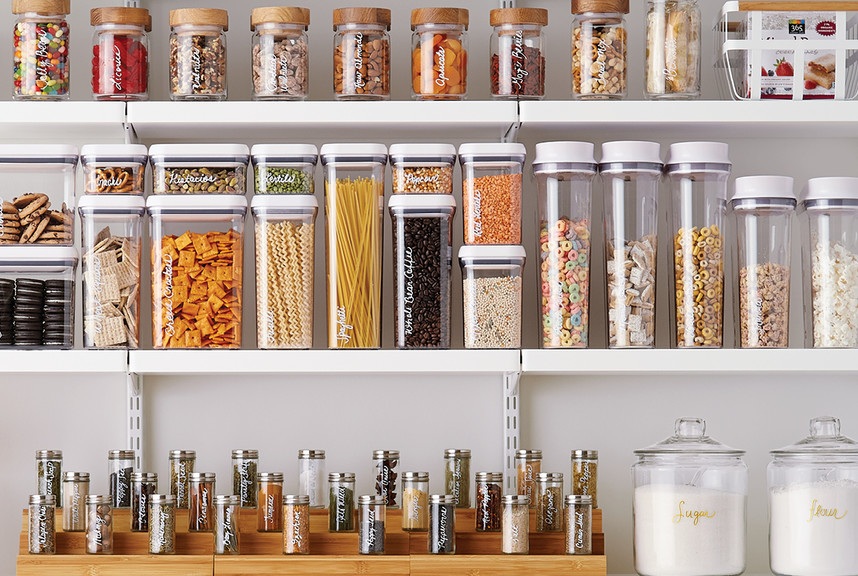 There are certain things that qualify us as becoming a bonafide adult. You know, like weekly trips to Target, buying a serious vacuum cleaner and caring whether or not your pantry is organized. Take note, it's more than just tidying things up – it's about breaking it down into zones, organizing snacks, sweets, breakfast, lunch and dinner categories, and giving it all a home. Scroll down for inspiration and design ideas to create your very own grown-up pantry.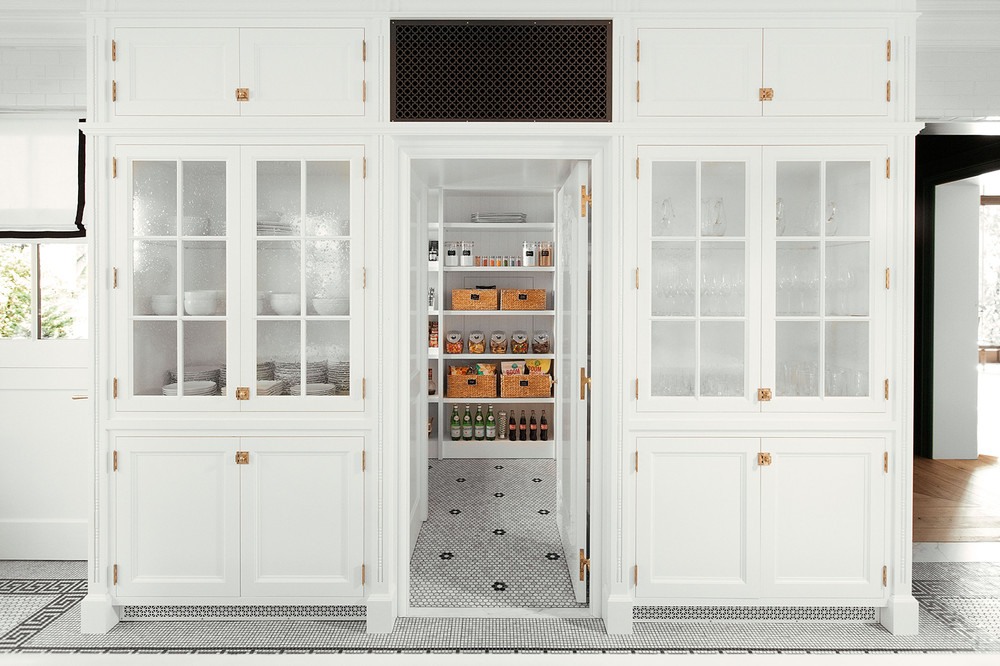 Empty
Remove everything from your pantry, and that means everything. Toss expired items and give your pantry a good cleaning.
Edit
Group like items together by type. You should have food groups for each category or zone, including baking, pastas, sauces, kids' snacks, seasoning packets, salad stuff, canned goods and cooking related items, such as vegetable, canola and olive oils, along with any groups to fit your family needs
Plan
Create one, and a shopping list. With your most favorite inspiration in mind, decide on the organizing items you like best. Use pantry organizers like colored bins, wire baskets, clear bins, containers, canisters and turntables for a neat and uniform look. If you're lucky enough to have a butler's pantry or additional shelving space, entertaining items, platters, serving pieces, vessels and candles holders should be organized and "merchandised'" here in a space all of their own.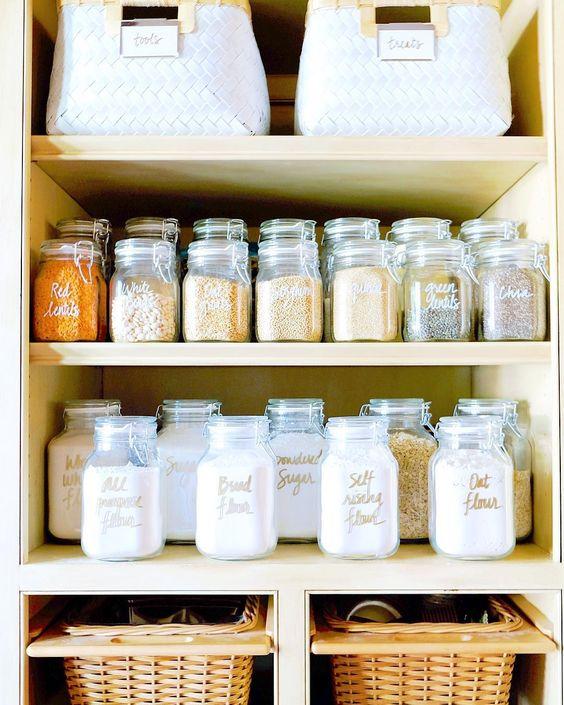 Measure
Say what? Measure before you shop! If you are working with shelves or cabinets in your pantry, you'll need the length and depth of the space as well as the height in between shelves to decide how many baskets, wire bins or containers you will need or fit. Measuring will also save time and money with returns.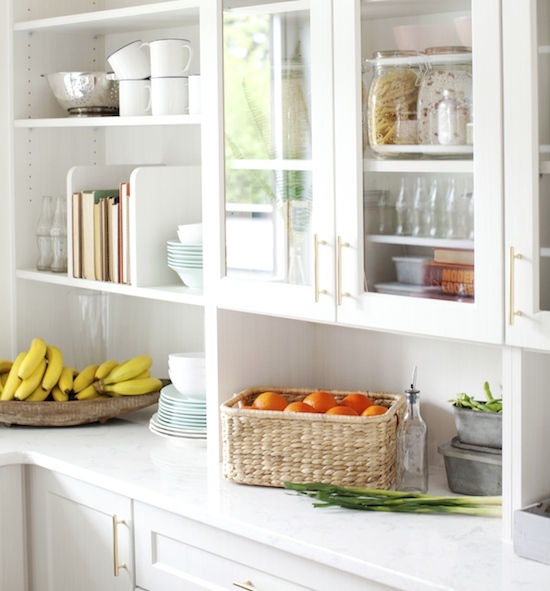 Reduce
Get rid of unnecessary packaging. Transfer cereals, pastas, rice and loose granola from boxes, and contain them in airtight food storage containers, glass jars, canisters and cookie jars, which are also perfect for storing nuts, wrapped treats, granola bars, popcorn, grains, dry foods and give the pantry an overall clean vibe.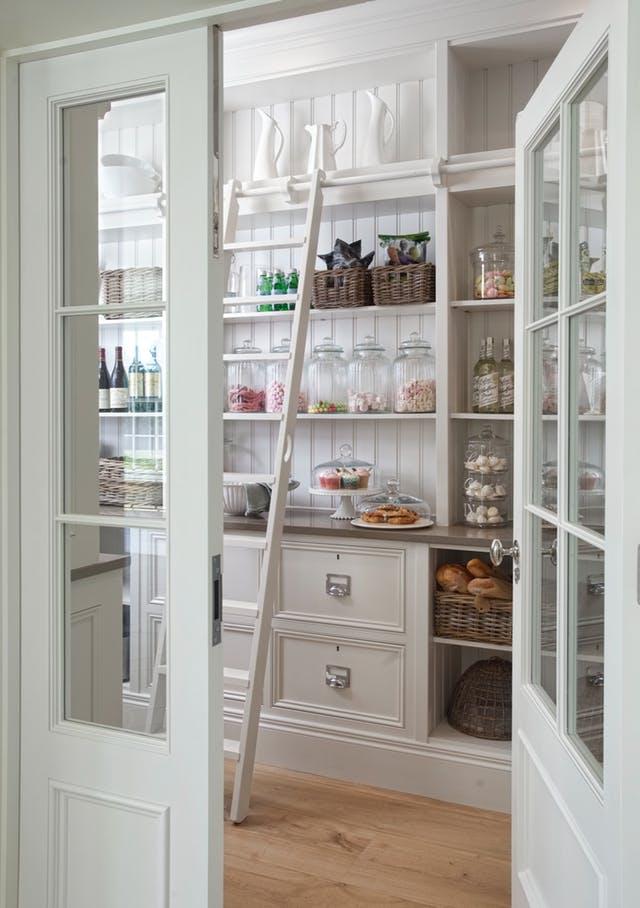 Shop
You're also going to need clear bins, turntables, expandable shelf organizers (for canned goods and bottles), airtight canisters, baskets and a tiered spice rack.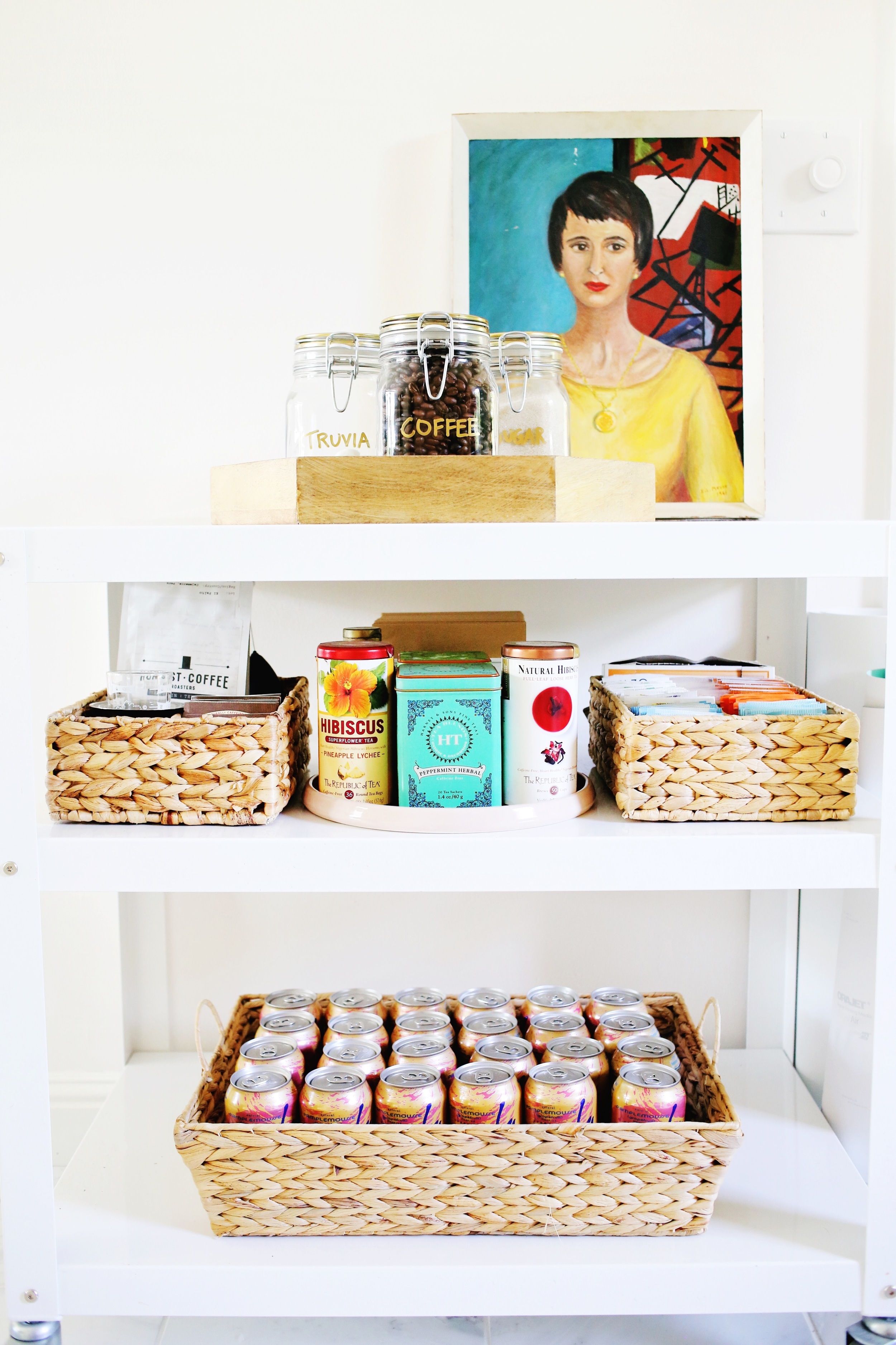 Invest
Larger woven baskets are a great way to contain chips, snack bags, bottles, breakfast, dinner and for keeping back stock I keep a basket for storing plastic wrap, foil, storage bags, parchment paper and I dedicate an entire basket in my pantry just for tea.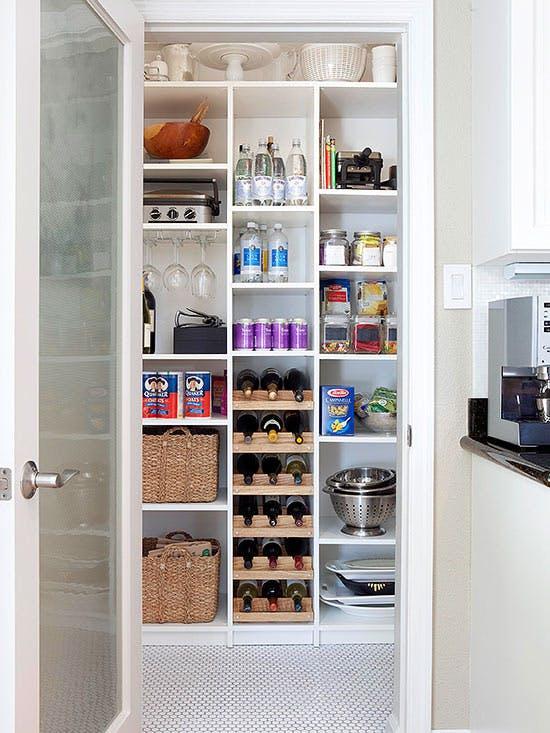 Label
Break out that label maker, chalk ink or chalkboard labels and go to town. Labeling gives every item a home, elevates your pantry to a pro look and is the ticket for you and your family to maintain neatness.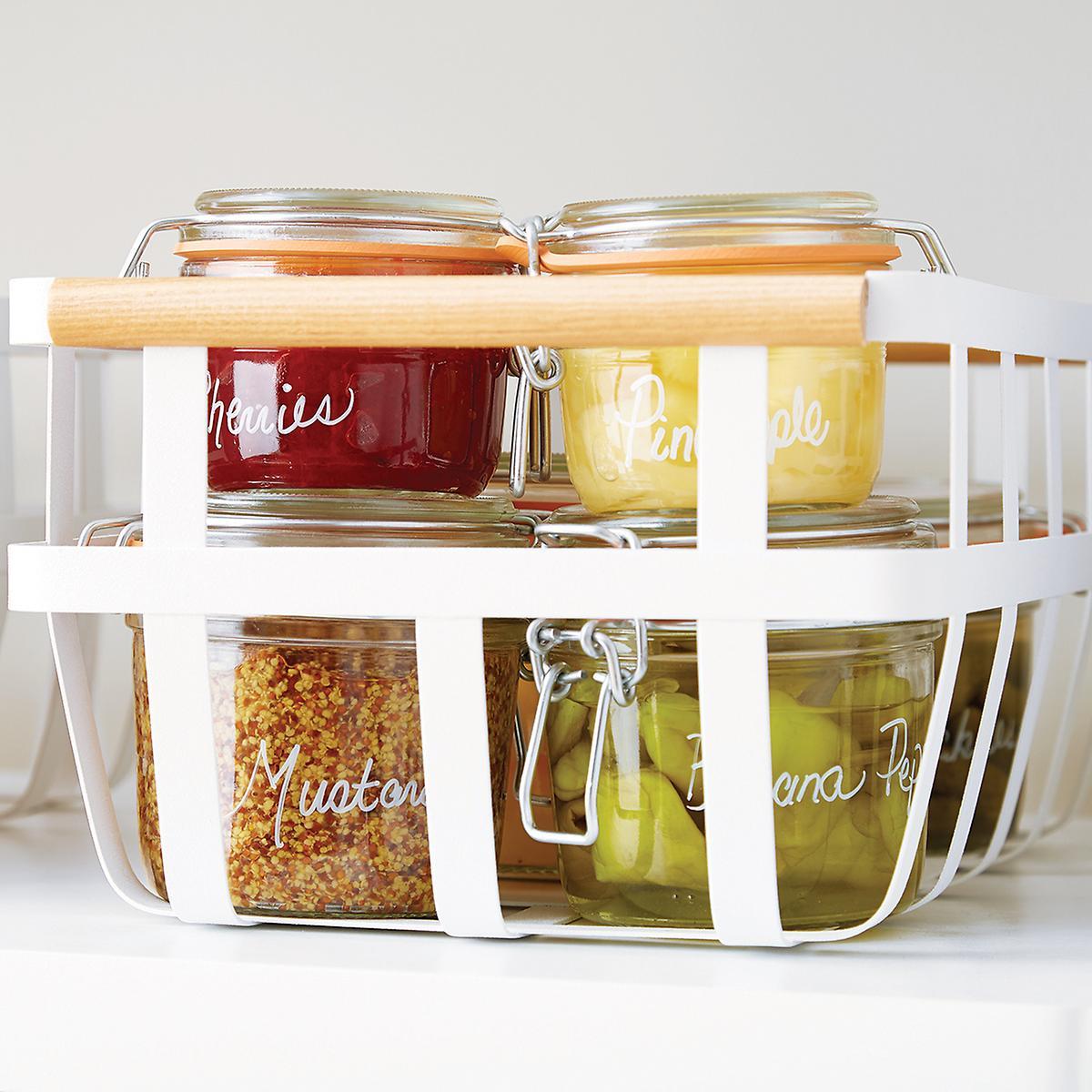 It might take a few rounds, but you'll get the hang of how to arrange things once you get started. My best advice for #momlife? Keep healthy snacks on bottom shelves so they're an easy reach for the kids.
Looking for more kitchen organization tips?