Your Guide to Make-Ahead Freezer Meals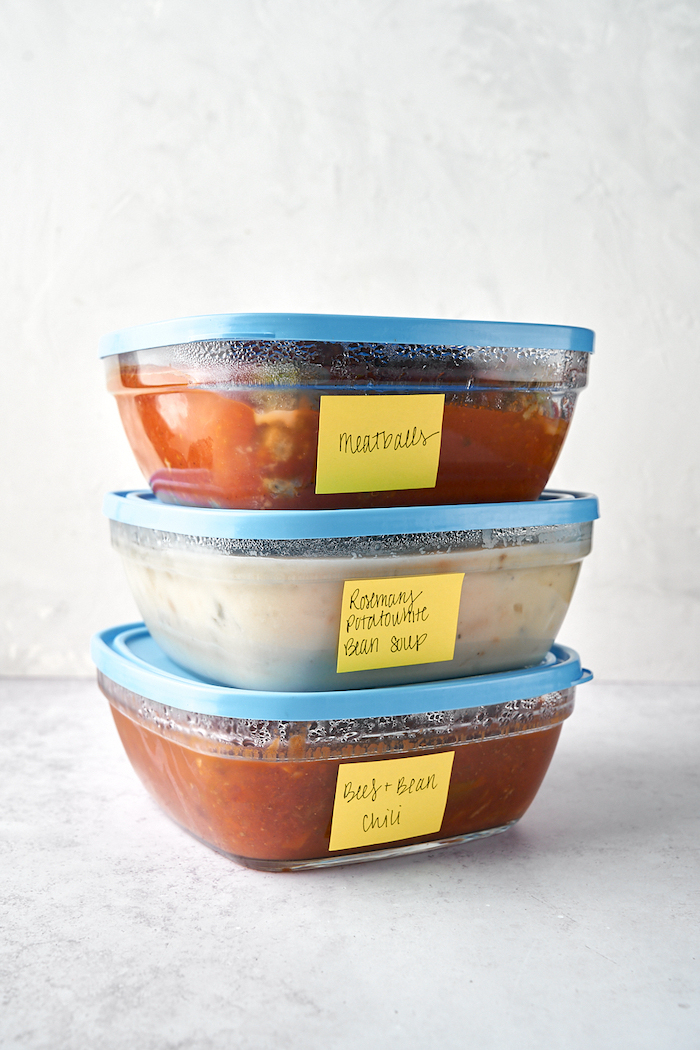 Whether you're wanting healthier homemade meals that are convenient and more inexpensive than ready-made options or you're getting ready for a busy season (hello new baby!), your freezer is one of your best friends.
During the pandemic, freezer meals, and freezer sales as a whole, have spiked. Freezing is a smart storage method that allows for a lot of flexibility and the preservation of nutrients. It's my go-to for extra garden produce.
Actually, when I think about what I'd like to add to my already amazing dream kitchen… it'd be a full-size freezer right next to an enormous fridge. Is this what being an adult is like?
First, clear and clean out your freezer.
If you aren't even sure what lies in the depths of your freezer, it's time for a full clear out. That means removing everything and wiping out the freezer. If your freezer (or fridge) has kind of a weird odor, I highly recommend using a Moso charcoal bag to absorb the odor naturally which is more powerful than baking soda.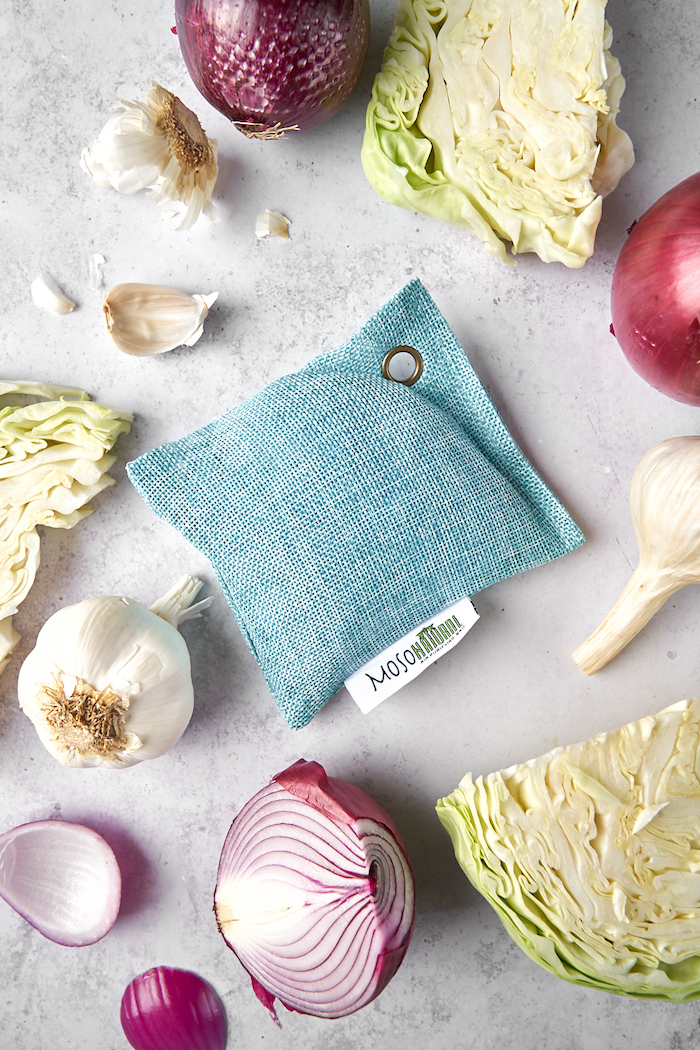 Refrigerator and Freezer Bag

By Moso Natural

Shop Now
There's nothing more off-putting than having something from your freezer smell unappetizing. I actually have a few of these Moso bags in different shapes for the fridge, shoes, etc. All you have to do to replenish their odor sucking power is put them in the sun for a few hours. When they're all used up (two years) open them and compost for plant growth in your garden.
See what foods are and aren't being used.
Once the freezer is clean, it's time to evaluate what you've actually been using and what you and your family didn't like and avoided. Don't repeat a broccoli soup no one touched, because all your good intentions are doing is taking up space. Your freezer is valuable real estate, so make sure it's stocked with foods you're actually using!
Find freezer meals that work for you.
While you can find literally thousands of freezer meal recipes and prep articles, I'll be honest that many don't appeal to me. They're almost always for slow cookers and are stored in plastic bags. If that works for you, that's awesome, but that's not really a cooking style that appeals to me. Instead, I prefer to focus on oven, reheat, or sous vide meals.
When my husband and I started planning freezer meals for after the baby arrives, we started off by listing meal ideas that would appeal to us and then deciding which of those would freeze well. It's a mix of comfort food items (Grandma's meatballs, tuna casserole), soups (rosemary potato white bean), and other entrees like tikka masala chicken and chilis plus little snack bites.
Remember, you can create mix-and-match side dishes or entrees and write down what to pair them with on the container to make it super simple. Always use a piece of washi tape or sticky note or write on foil to remind yourself the contents, date (unless you plan on using these pretty quickly if you have a small freezer), and directions. One particular note: I add a reminder to remove any plastic cling wrap before going into the oven.
Here are a few of my favorite ways to meal prep with my freezer:
Use freezer and oven and dishwasher safe casserole dishes.
Le Creuset makes the most gorgeous casserole dishes and loaf pans in all shapes and sizes. If you're making something that needs to bake, opt for a container like this where you can put it in the oven after thawing.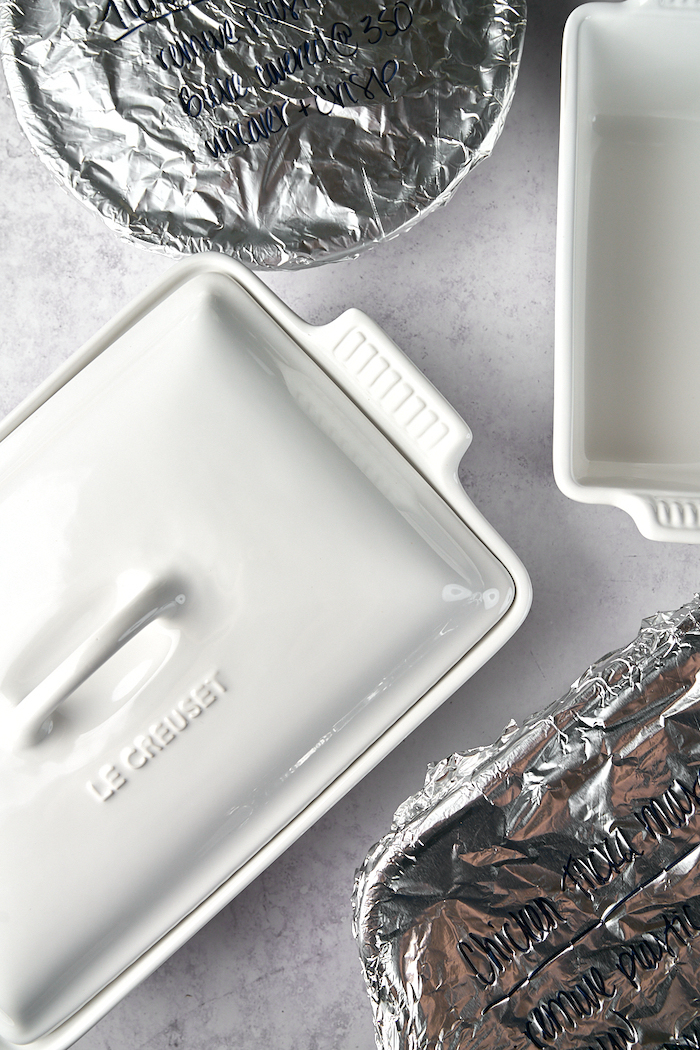 5-Piece Heritage Bakeware Set

By Le Creuset

Shop Now
The perfect examples? Lasagna, stuffed shells, casseroles, or enchiladas. To me, Le Creuset is the pinnacle of smart for these purchases because they're also DISHWASHER safe. No one has time for the nuances of dish-care 'rules' for persnickety items. To store, I wrap the top in a cling film first, then cover it in foil and write the directions on top.
Use freezer-safe sealed airtight containers.
These are great for sauces, soups, and fully cooked items that only need to be re-heated. I highly recommend these from Duralex which is a French-made tempered glass company.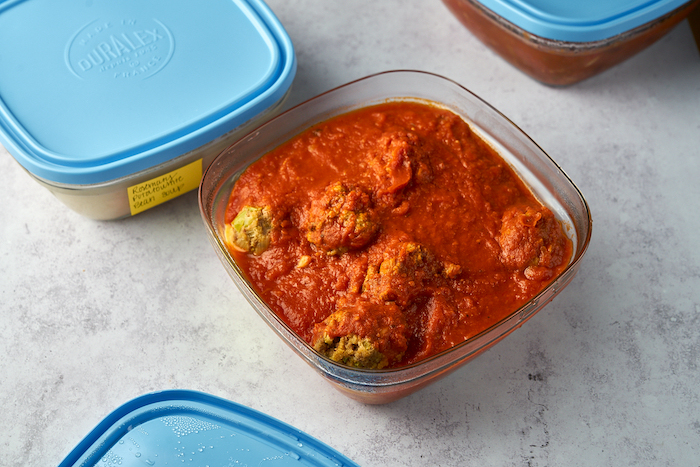 Lys Square Bowl With Lid

By Duralex

Shop Now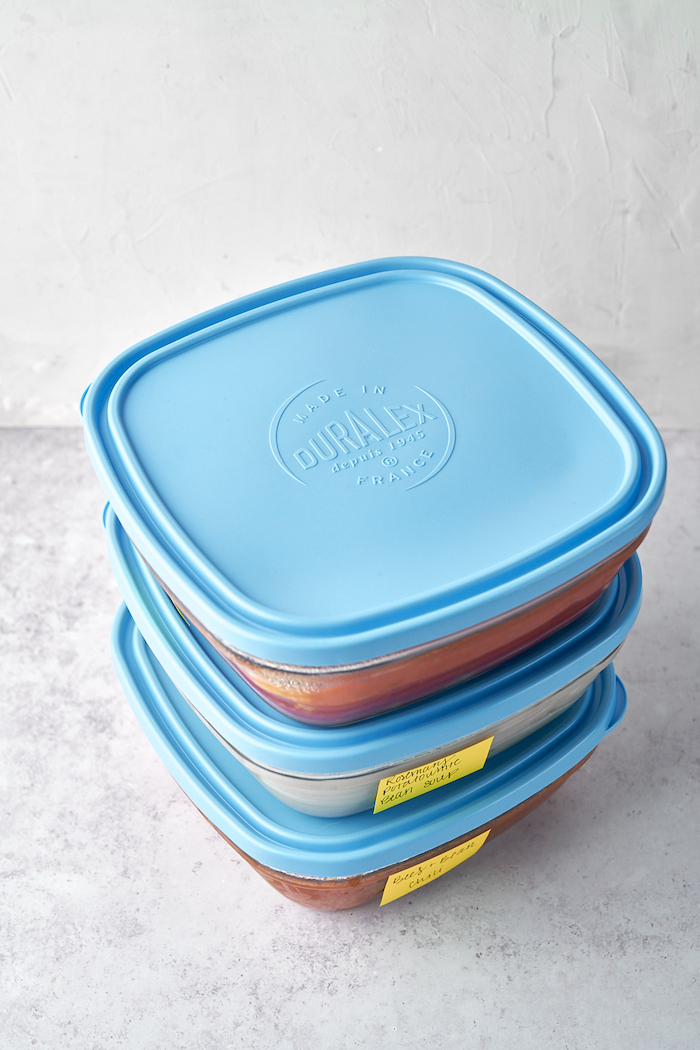 Their containers come in lots of shapes and sizes and sets. Most importantly they're heat and cold resistant and can go from fridge to microwave. They're dishwasher safe and impact and chip resistant.
Use a vacuum sealer.
Perfect if you intend to sous vide, but also ensures a very excellent seal that's great for meats, especially if you're adding seasoning.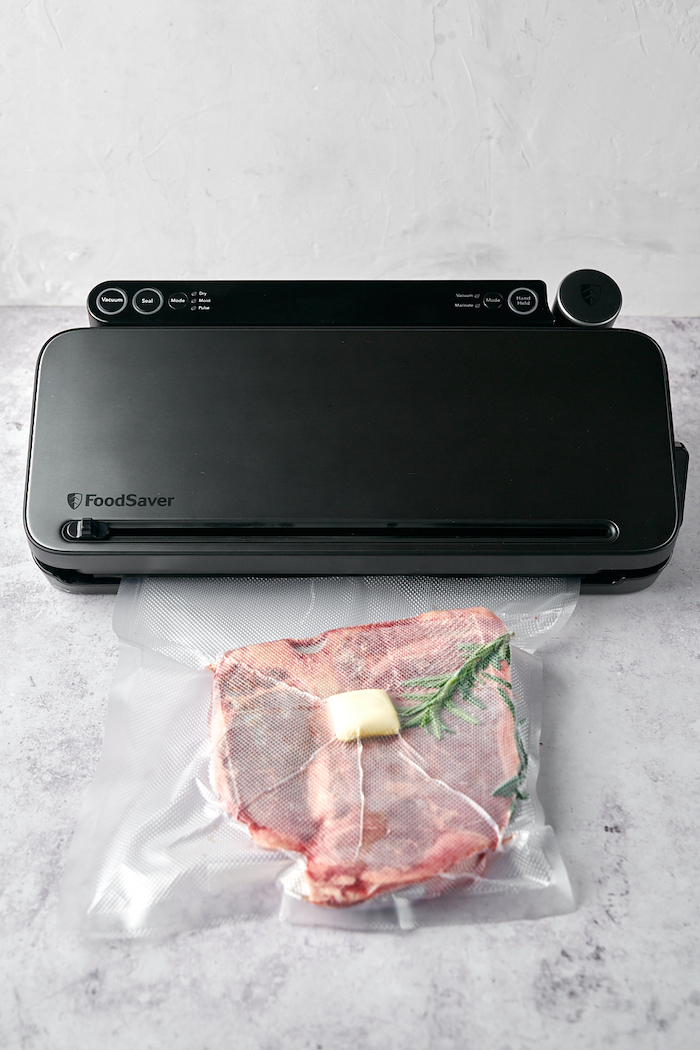 VS3150 Multi-Use Vacuum Sealing & Food Preservation System

By FoodSaver

Shop Now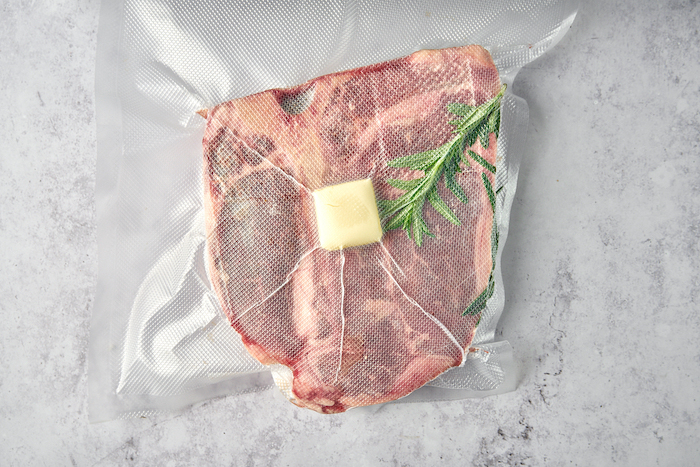 A good vacuum sealer has pre-made standard size bags available, or rolls that allow you to vacuum seal to any size.
28 Vacuum-Seal Bags – Gallon Size

By FoodSaver

Shop Now
Use silicone molds for snacks, then store them in bags or containers.
As always, can use airtight containers with lids, freezer bags, or stashed bags. We love little healthy cookie dough bites made with almond flour and nut butter. With silicone molds (and you can use cute stars or bar shapes) you can pre-portion snacks.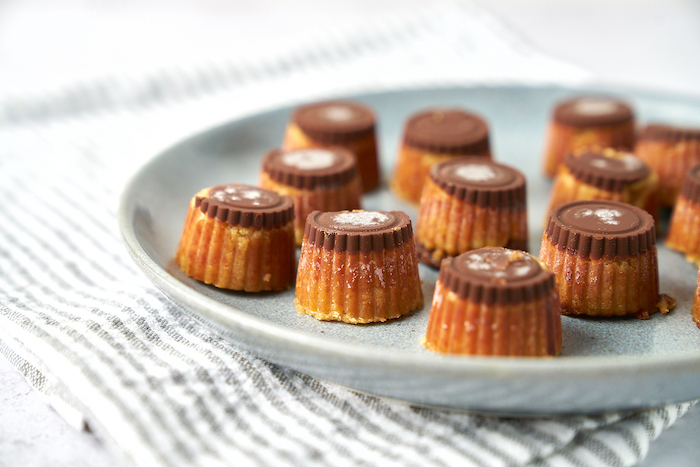 No matter what size your freezer is, make sure you're using the space to suit YOUR needs! A pre-made meal can be a relief after a long week. All it takes is a little pre-planning.
Make-Ahead Freezer Meal Ideas:
19 Freezer Meals to Save You Time (and Brain Cells) This Week
Best Ever Make-Ahead Breakfast Sandwiches
Make-Ahead Vegetarian Meals that Make for Relaxed Weeknights