27 Lasagna Recipes You Need in Your Life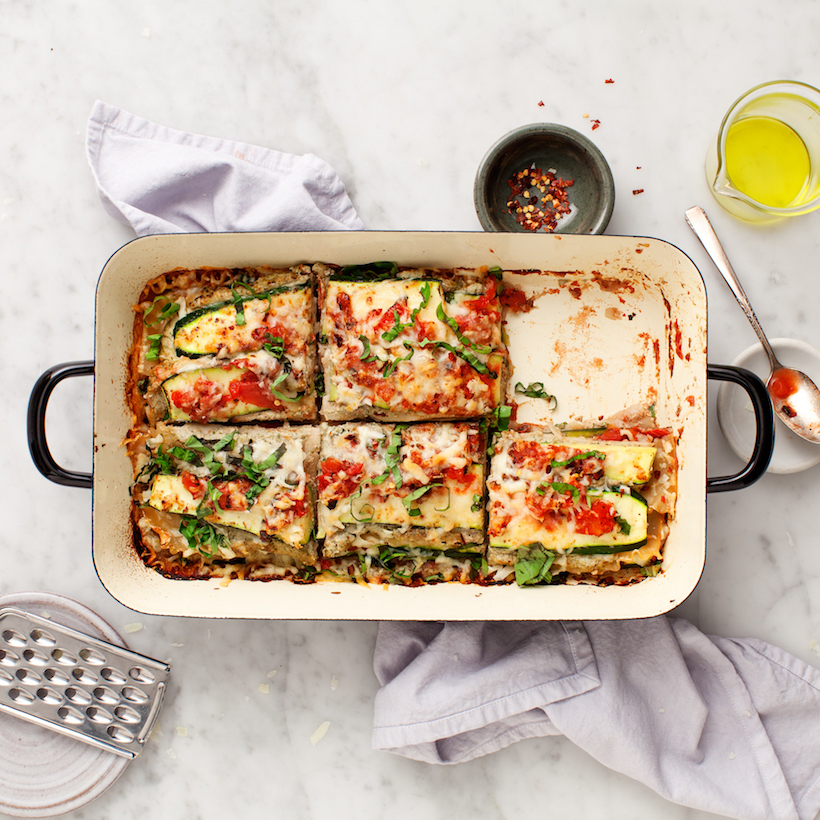 Lasagna is a way of life at my house. We love Italian food! The cheesy goodness and the fact that it's all in one pan, the whole experience is all so heavenly. It's always seems like a warm pasta dish has a way of bring the family together quietly to enjoy a meal together. So we have gathered some of the best and most unique lasagna recipes that we love for your enjoyment.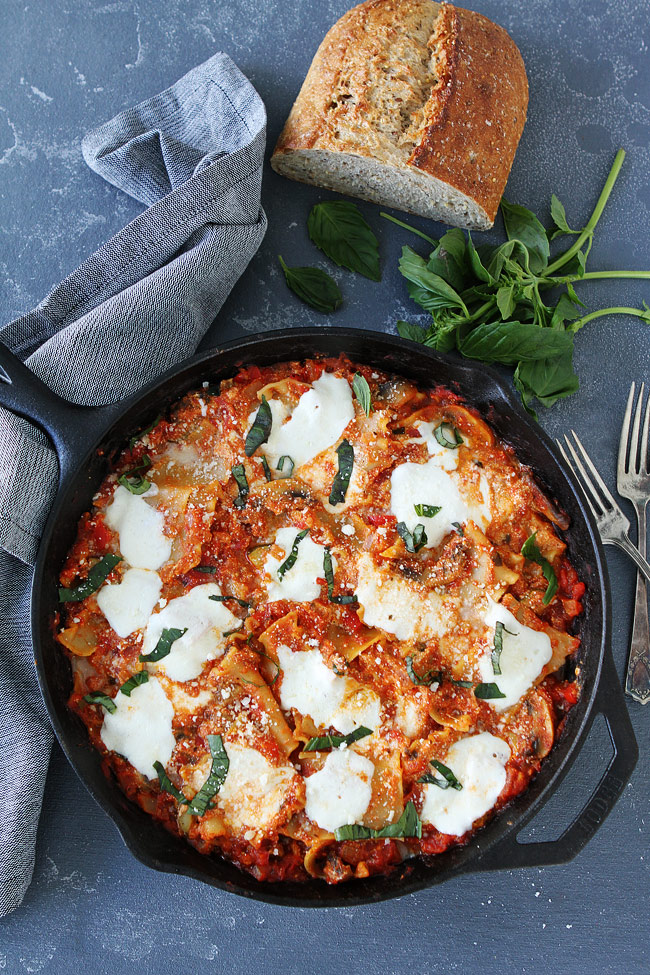 Skillet lasagna is another unique way to eat lasagna that I'm sure you are going to fall in love with!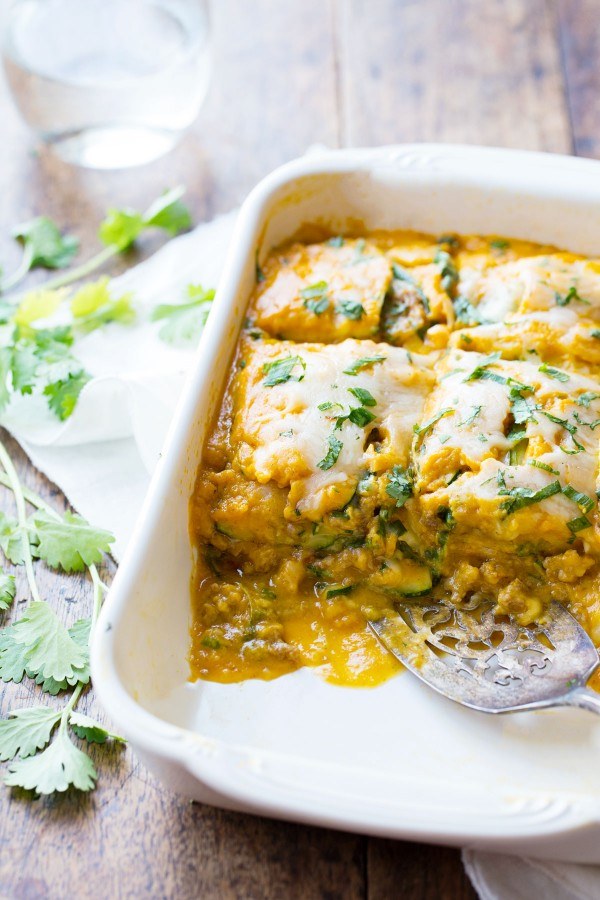 Zucchini noodles and a decadent sweet potato sauce has me dying to try this. All the comfort at a fraction of the calories and carbs!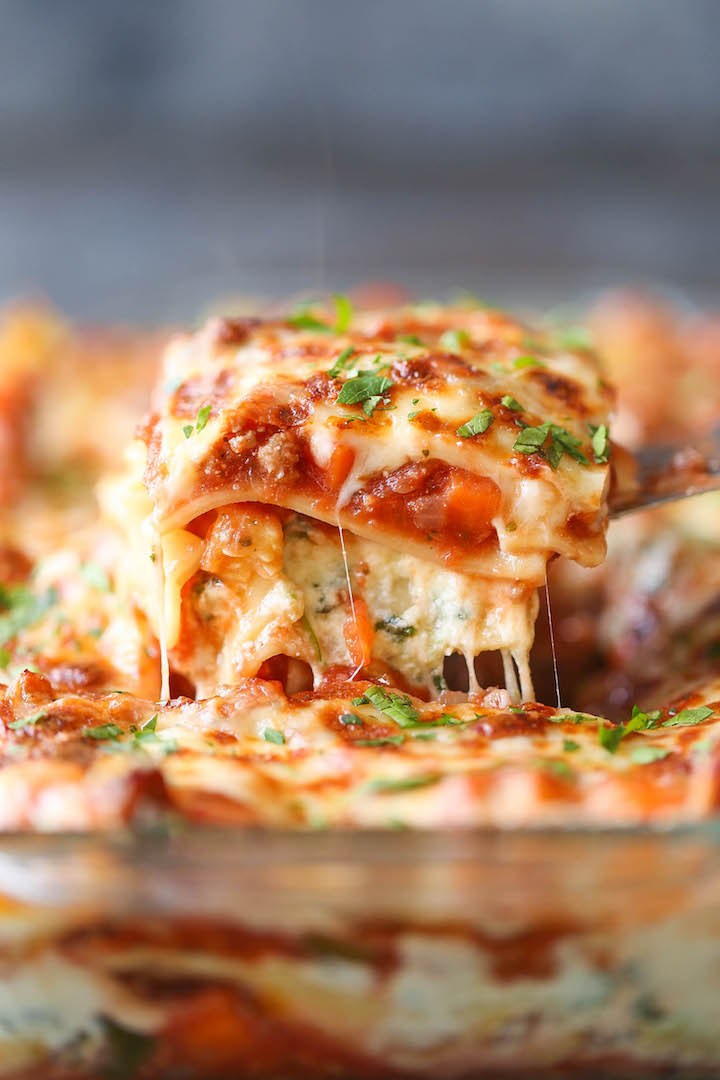 I am drooling over the cheesiness of this lasagna!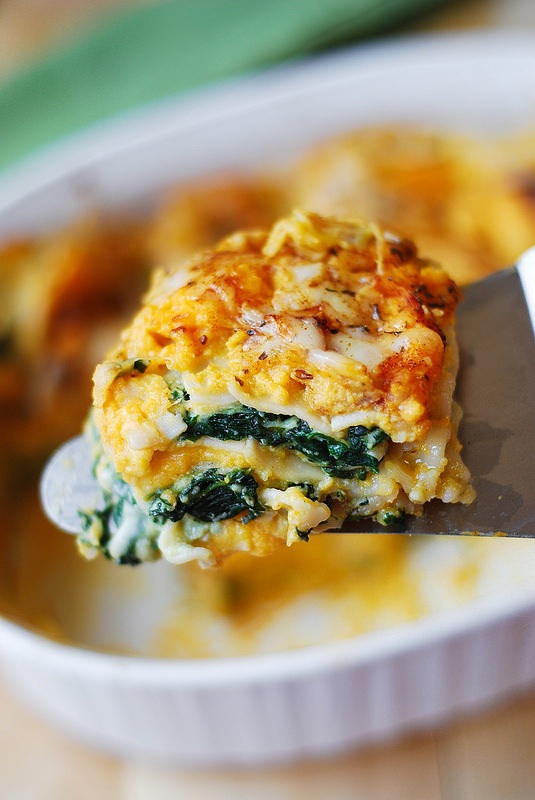 The perfect fall lasagna packed with butternut squash and spinach and gobs and gobs of cheese.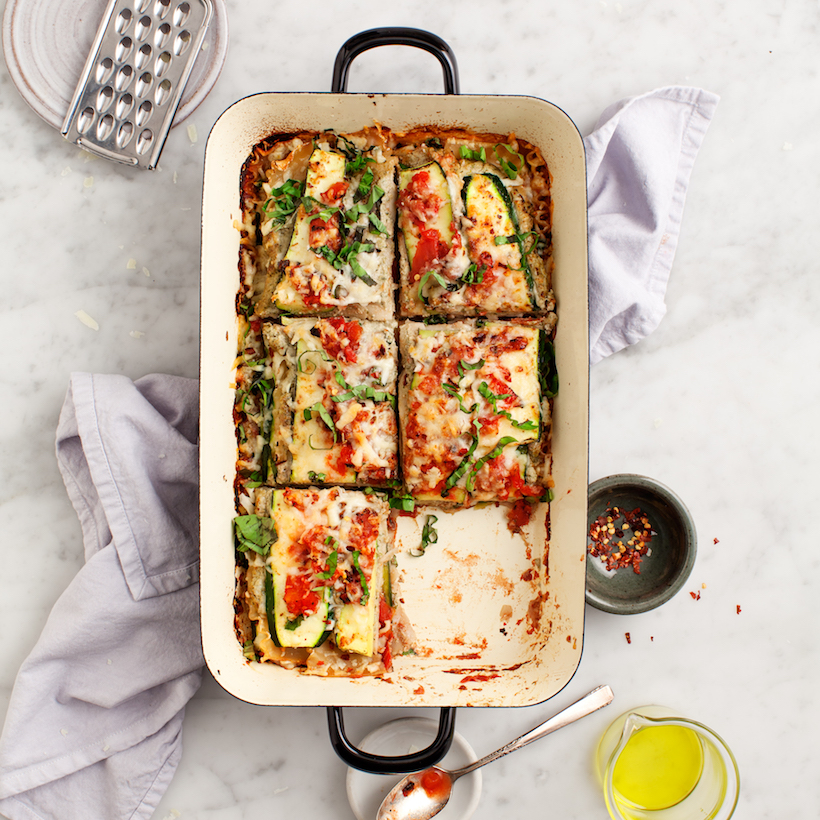 This Zucchini Lasagna is full of long zucchini sliced noodles all throughout this delicious lasagna to keep it perfectly light and summery!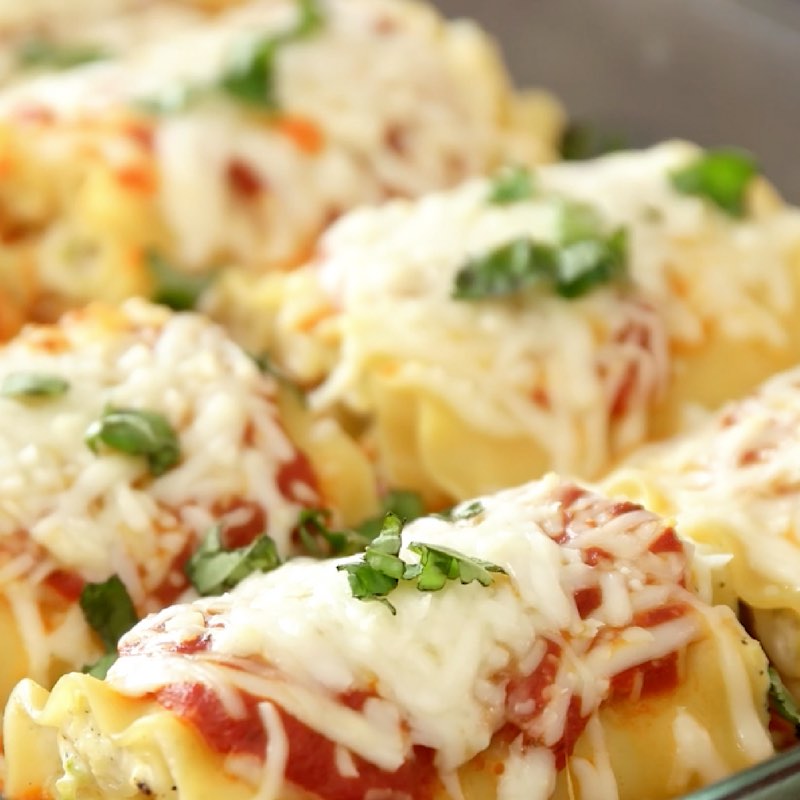 These wonderful lasagna rolls are the perfect proportion of lasagna deliciousness, and it's packed with shredded zucchini to sneak in a few extra veggies!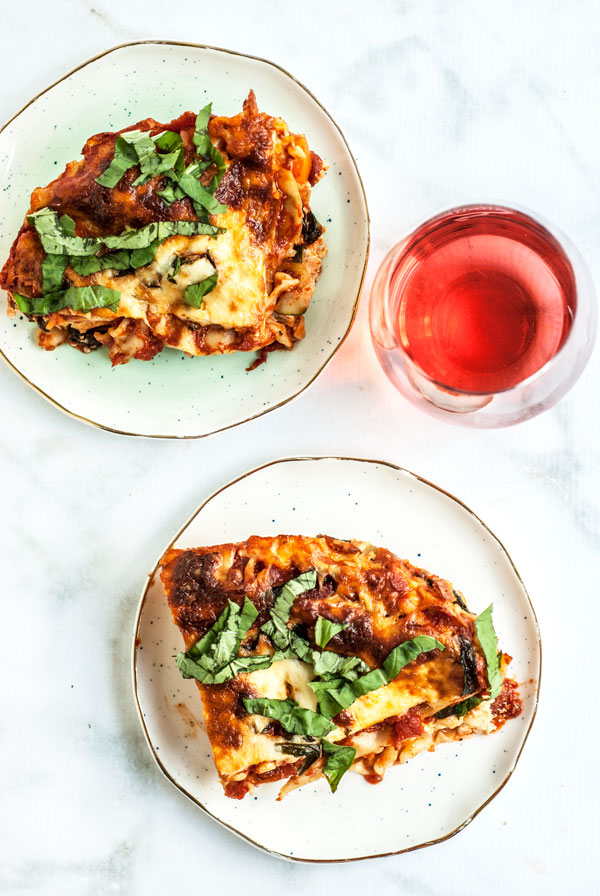 Sure to please everyone around the dinner table with all those mouthwatering cheeses and fresh veggies. Yum! Pair this lasagna with a blushing pink or red wine.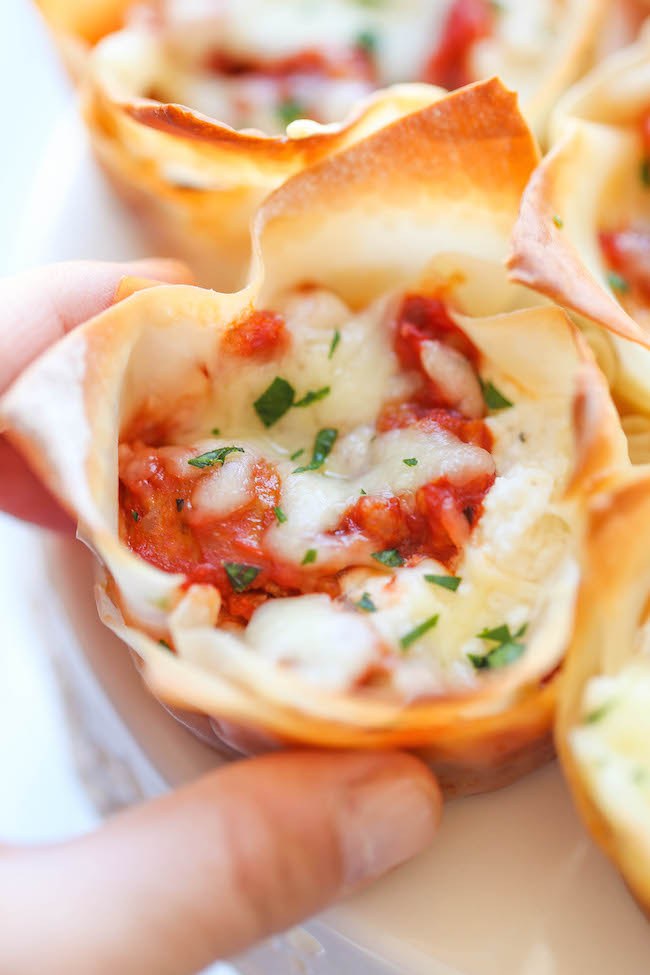 Succulent bites of lasagna that are so dangerously easy to eat.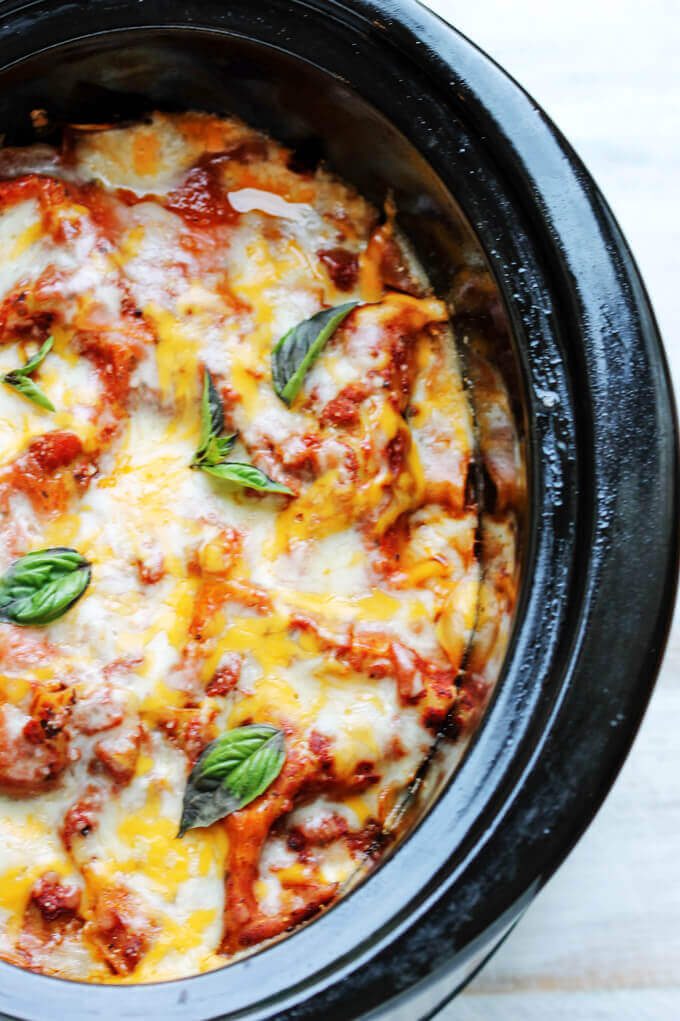 This eggplant lasagna can be thrown together in the morning in order to keep the house smelling delicious all day long. AND to insure a pleasant already-made dinner.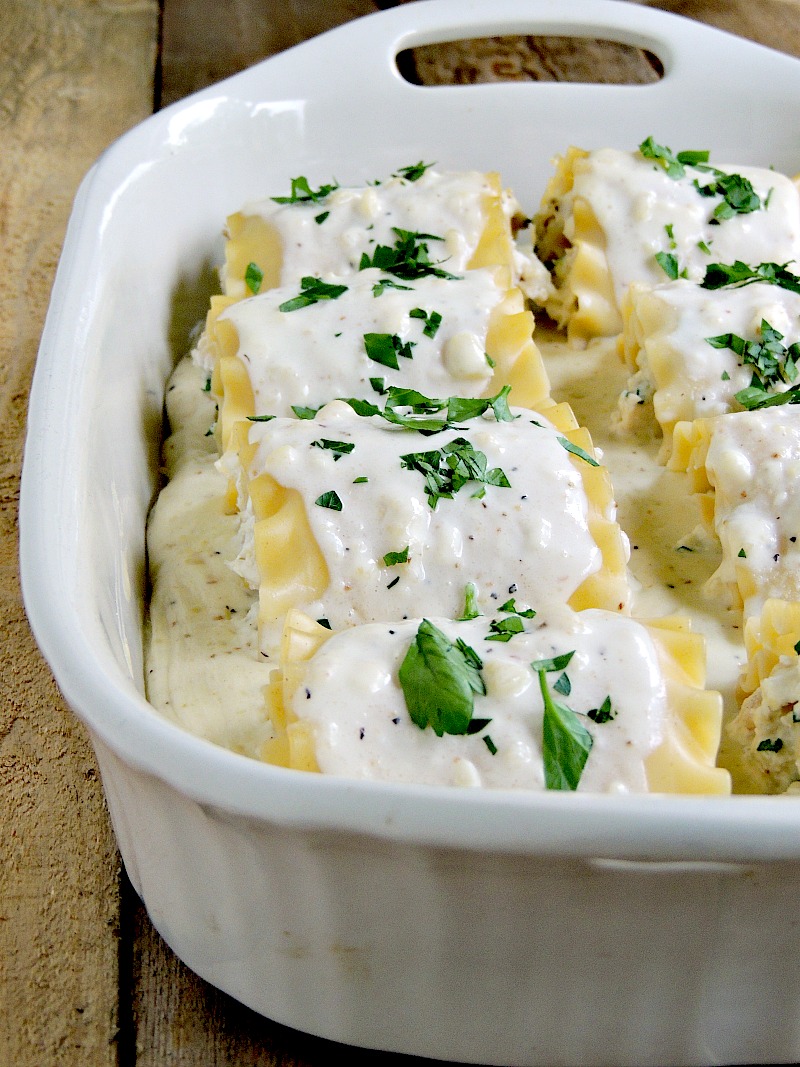 Chicken Alfredo Lasagna Roll Ups are a real treat. I love the creamy yummy sauce!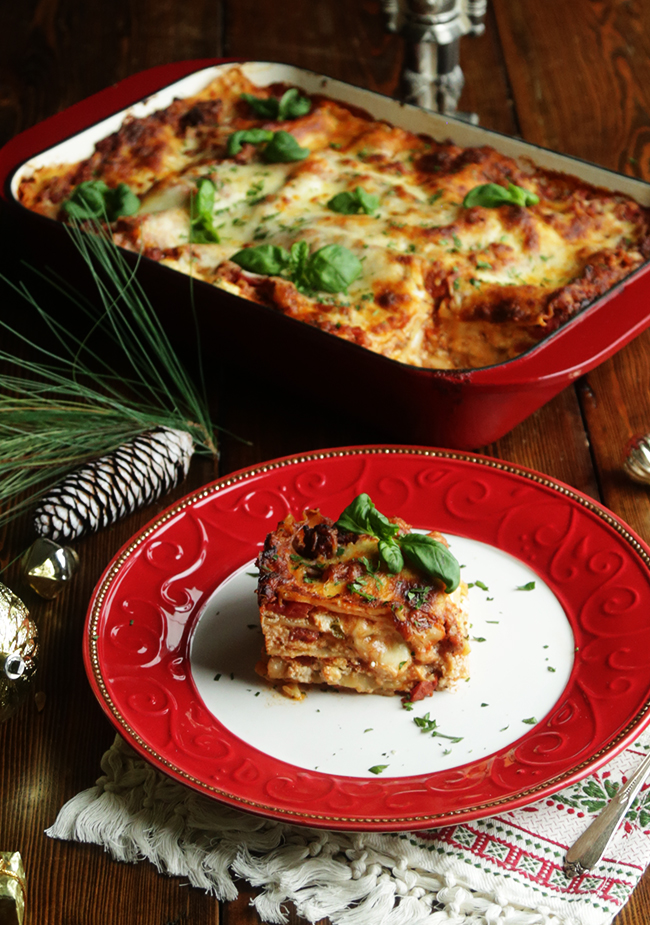 If you don't already have a great classic lasagna recipe… look no further.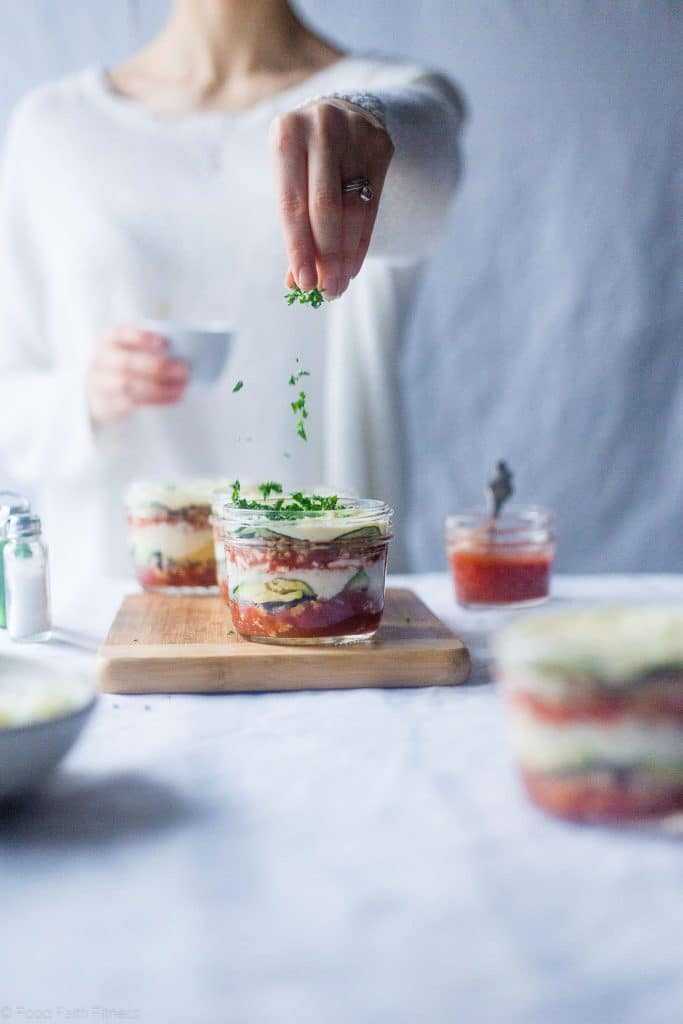 If you love mason jars as much as we do, then you are going to love these mini mason jar zucchini lasagnas. Each one is the perfect amount of lasagna, great for taking to gatherings.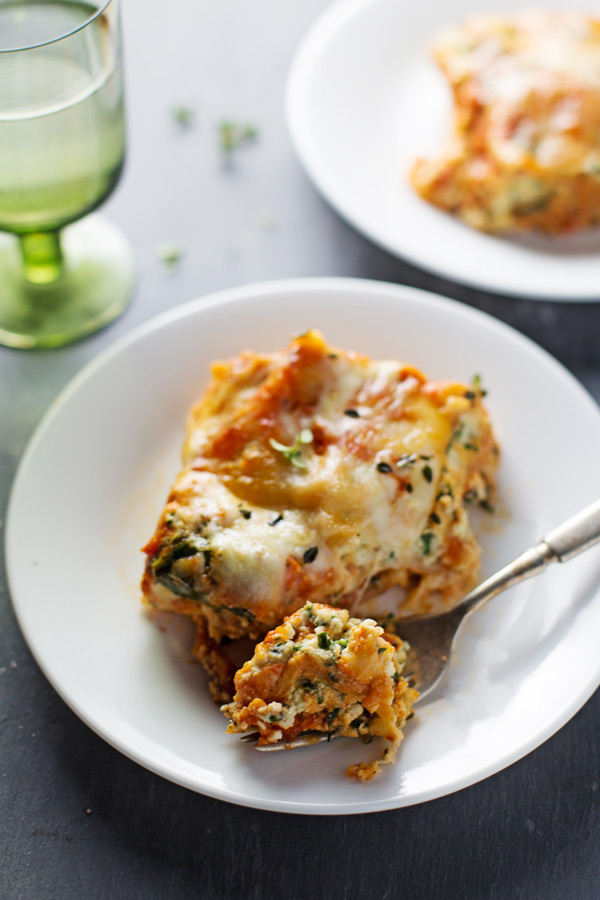 All for less than 250 calories for each slice. We're so down for this lasagna.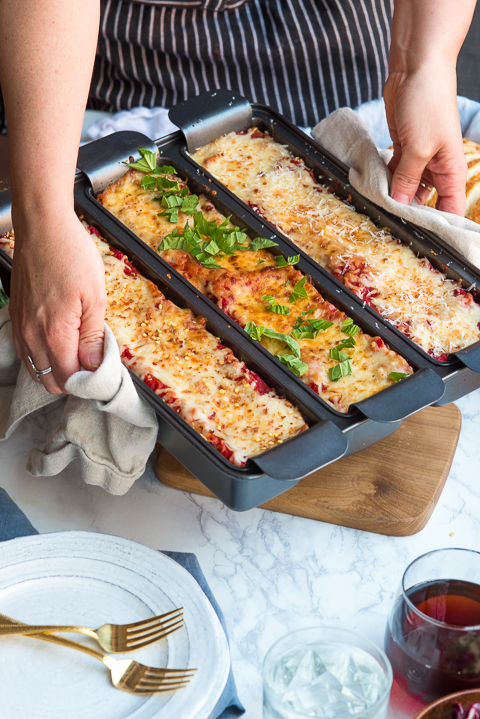 Why choose just one lasagna when you can have three?! Spicy Sausage, Classic Italian and Triple Cheesy Spinach fill out this incredible pan!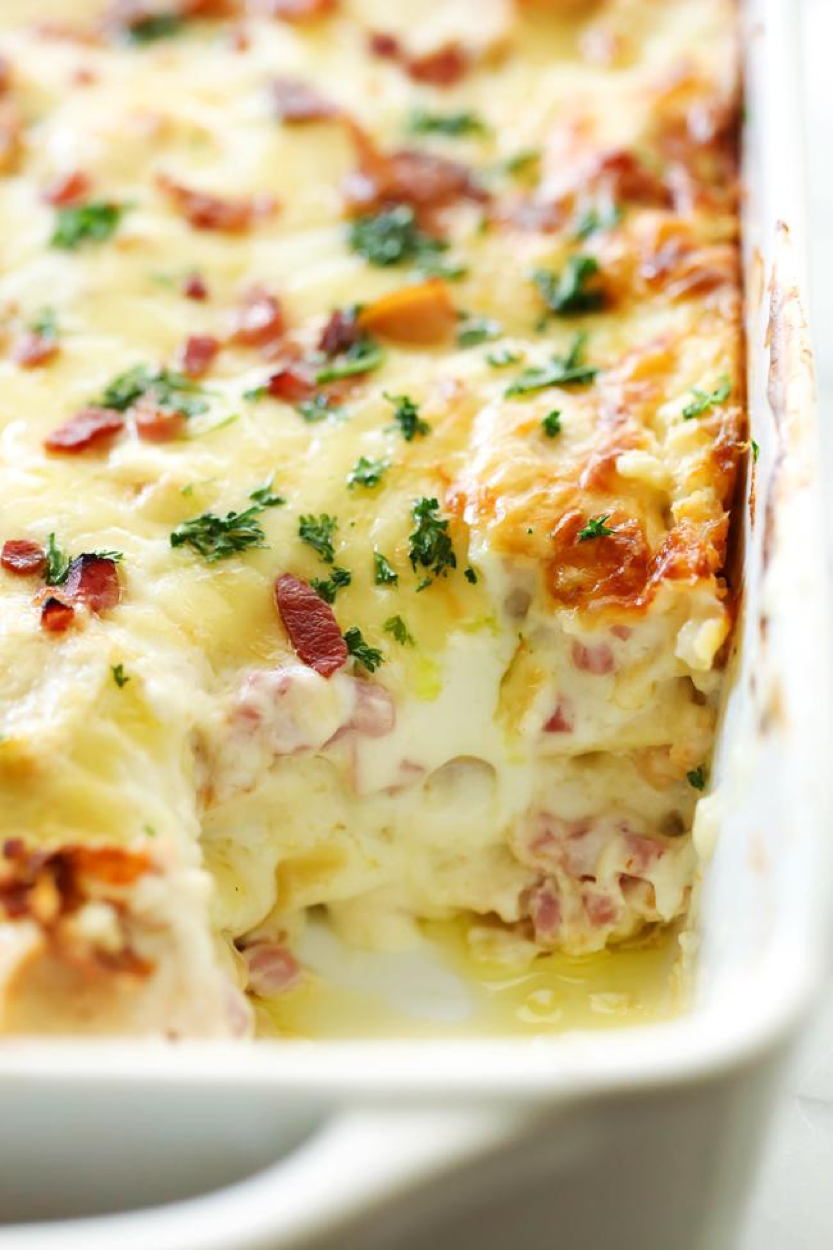 Need I say more? Chicken, ham, bacon and cream cheese sauce. Holy moly.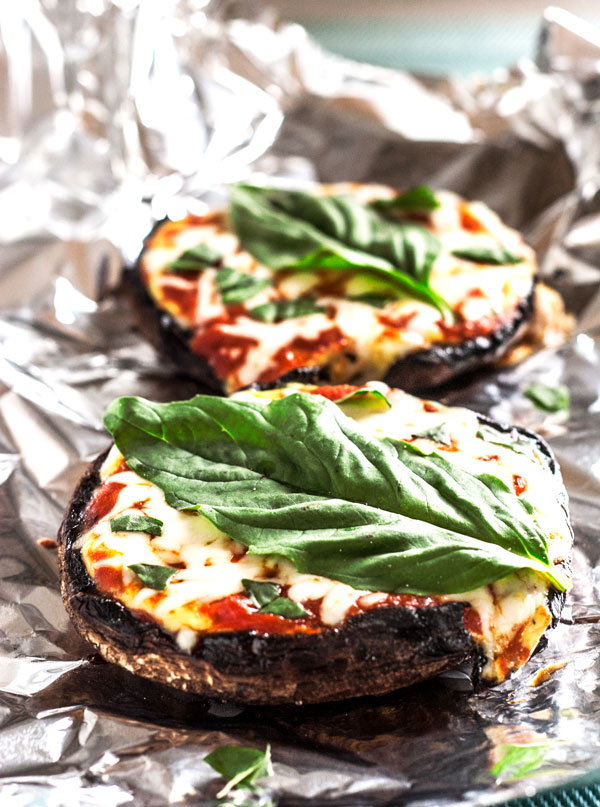 These mushrooms are portioned out with lasagna and the flavor is perfection!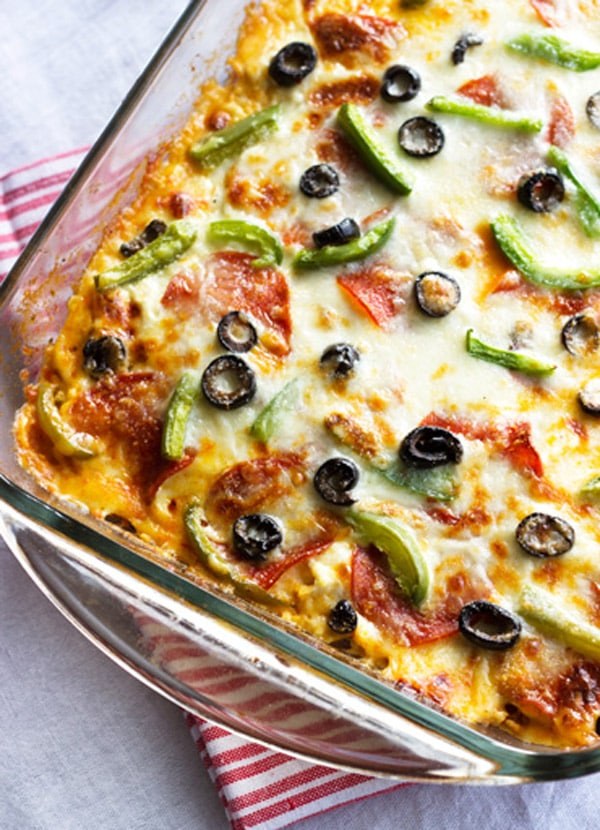 This pizza style lasagna is a great way to enjoy the ultimate Italian dish by combining our two favorites – pizza and lasagna – for an epic meal fit for a king!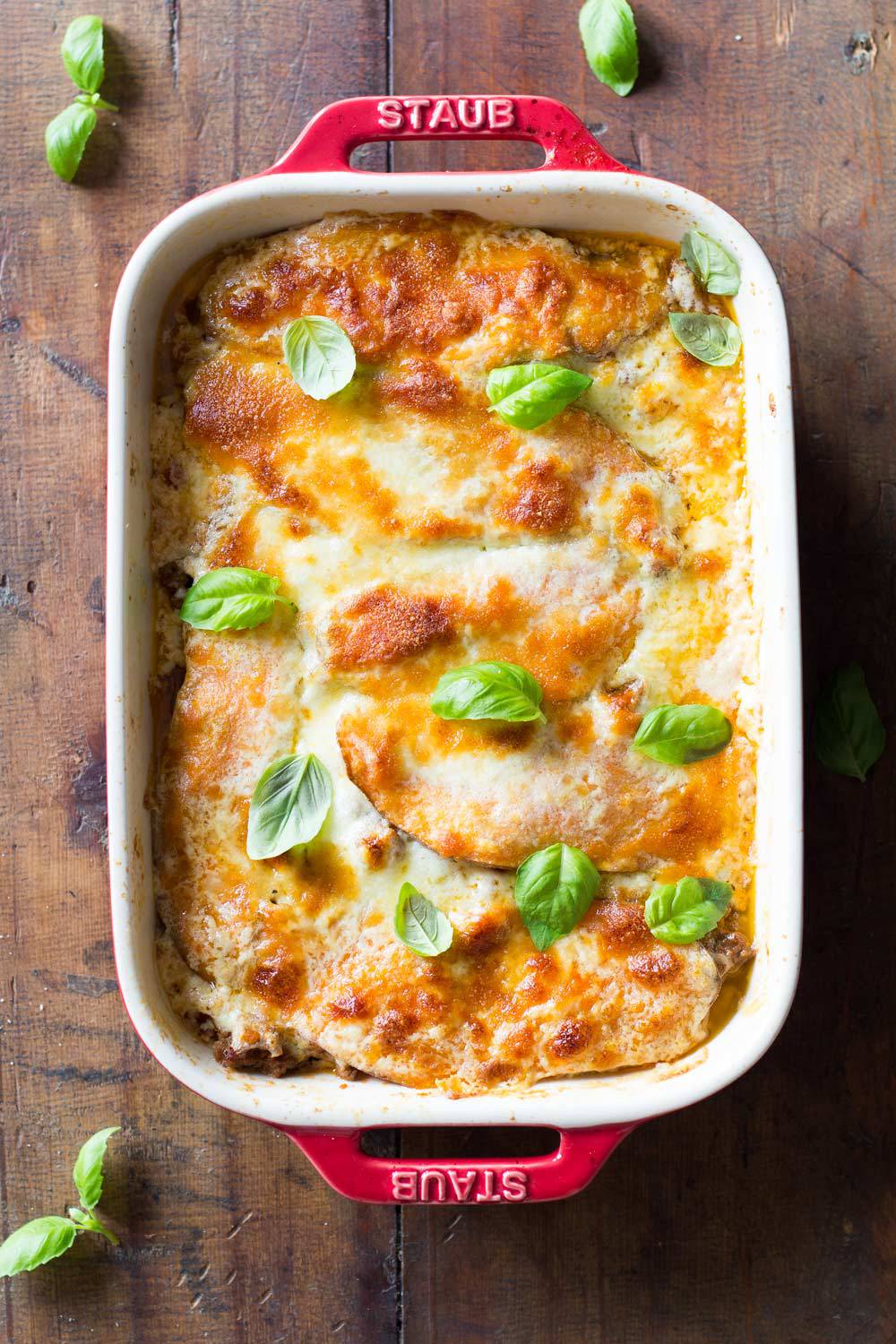 Topped with basil, this lasagnathis lasagna makes an appetizing dinner. It uses sweet potatoes instead of noodles! Pair with your favorite red wine and salad filled with fresh veggies.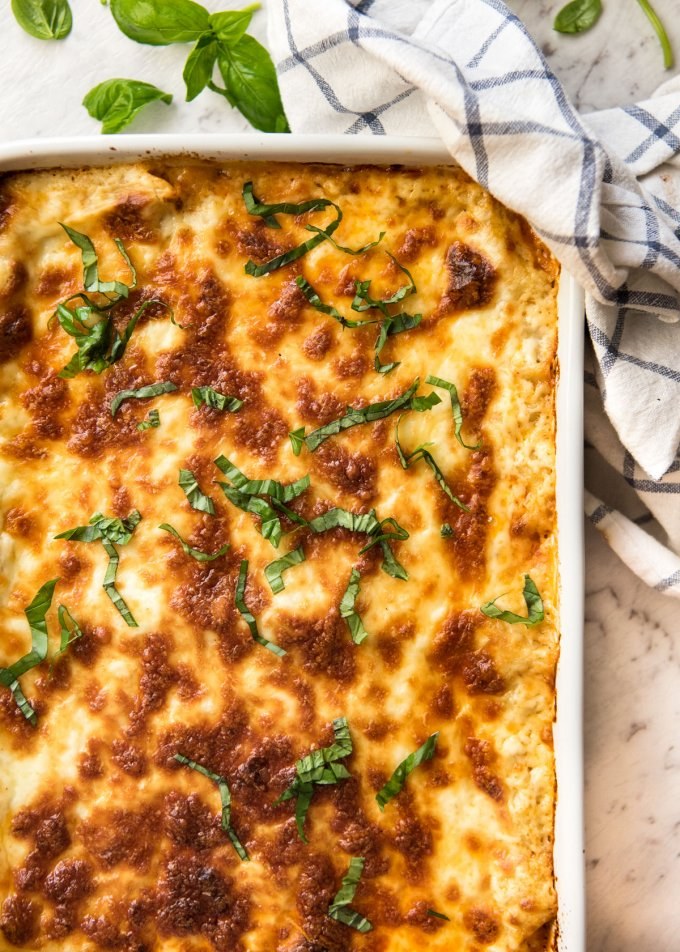 This traditional lasagna has no ricotta cheese and is super scrumptious! It also has an easy to follow video you can watch!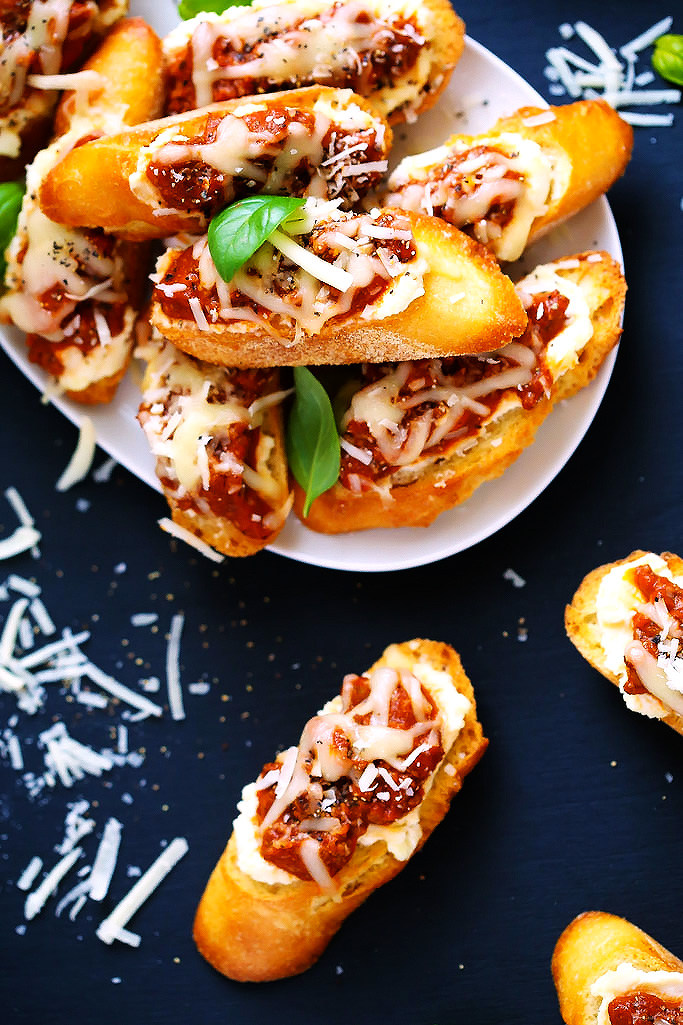 The perfect bite-sized lasagna appetizers. These awesome little guys are sure to cause delight to those who eat them.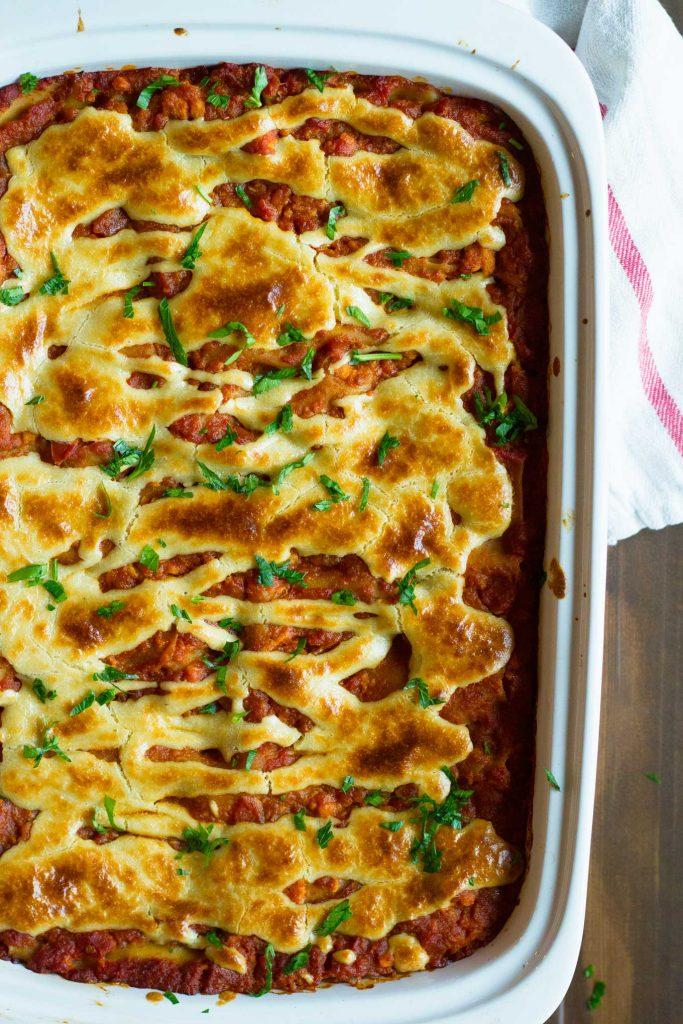 Normally, I would say that vegan lasagna is always a bad choice because… cheese man. But I know Beth and her addition of cashew cream sauce with plenty of nutritional yeast actually might prove that this lasagna is not only the healthiest thing on the block, but deliciously genius. I'll be making it soon!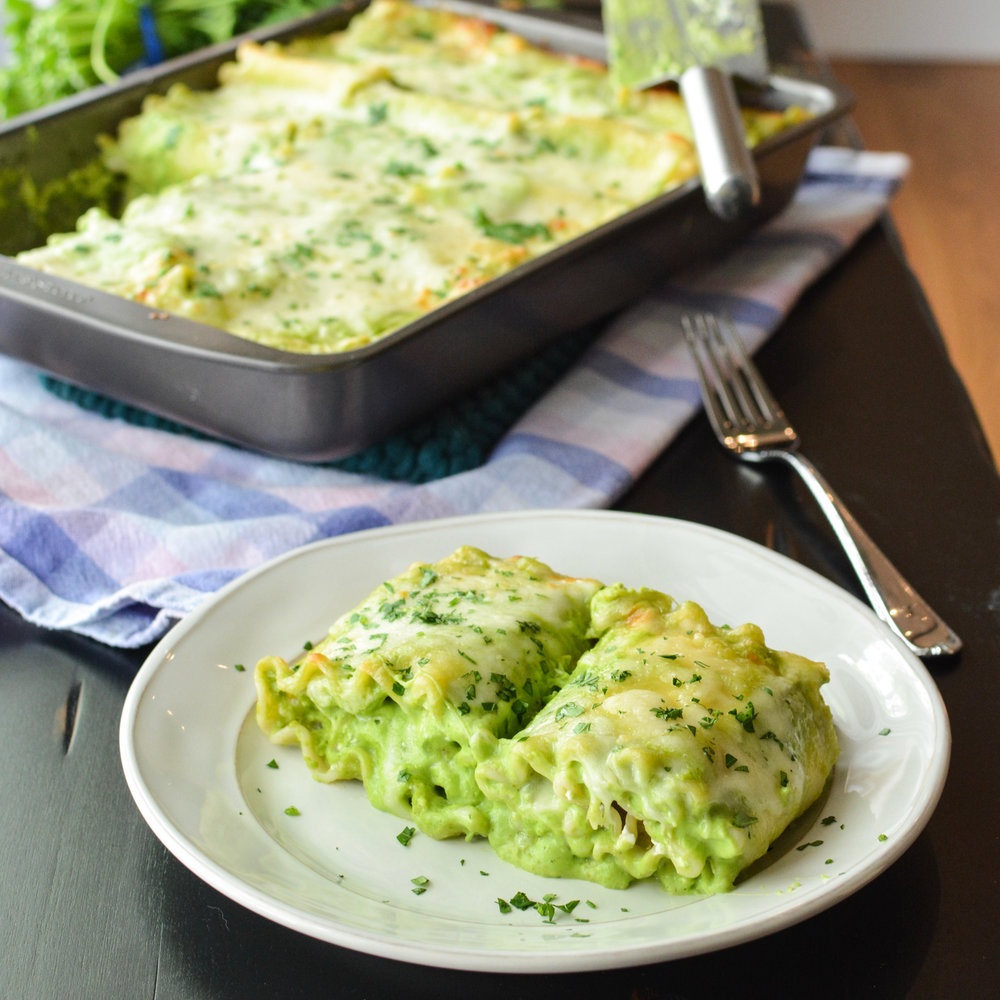 These rollups with herbed sweet peas sauce are perfectly paired with white wine, crusty bread and a green salad topped with garlicky croutons.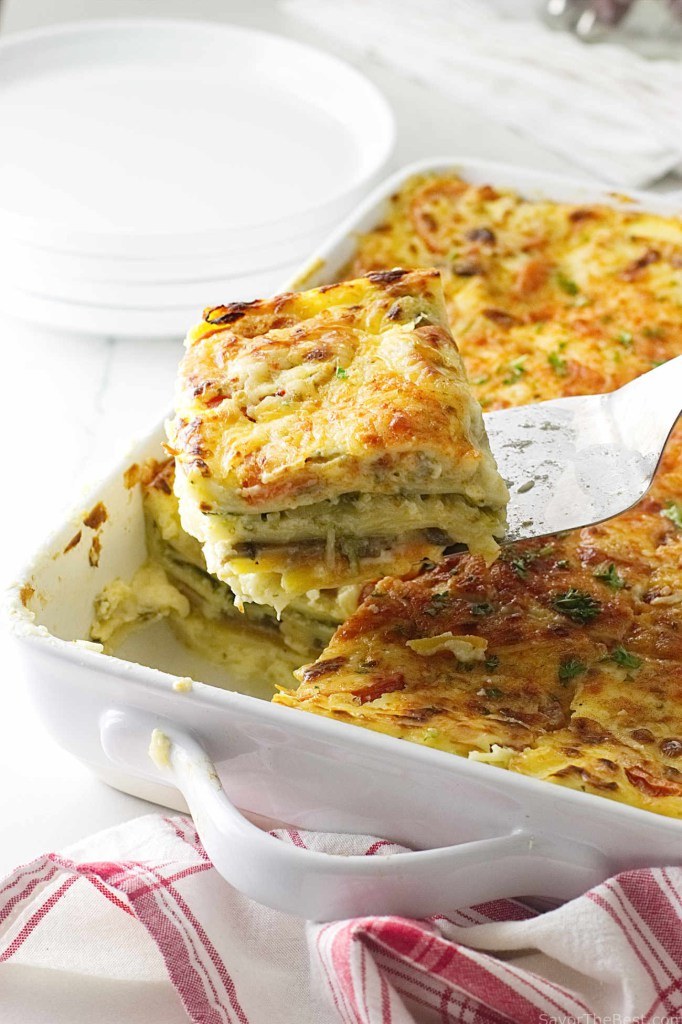 This fresh vegetable lasagna makes a glorious meal!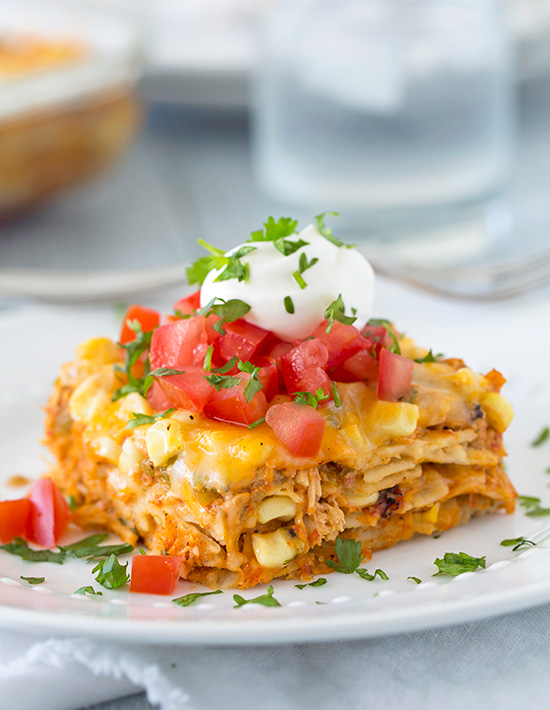 This lasagna is gluten-free and keeps you full for hours. I love all of the fresh corn mixed in!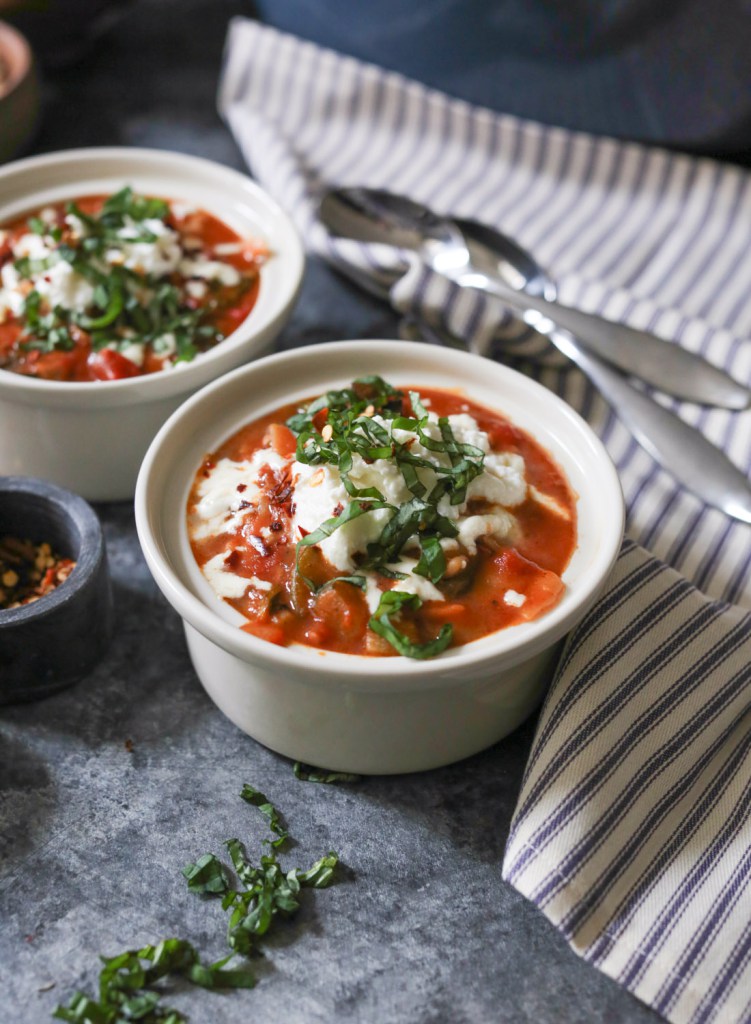 This dish is a great way to enjoy the flavors of lasagna in a soup. It's super easy to make and super delicious!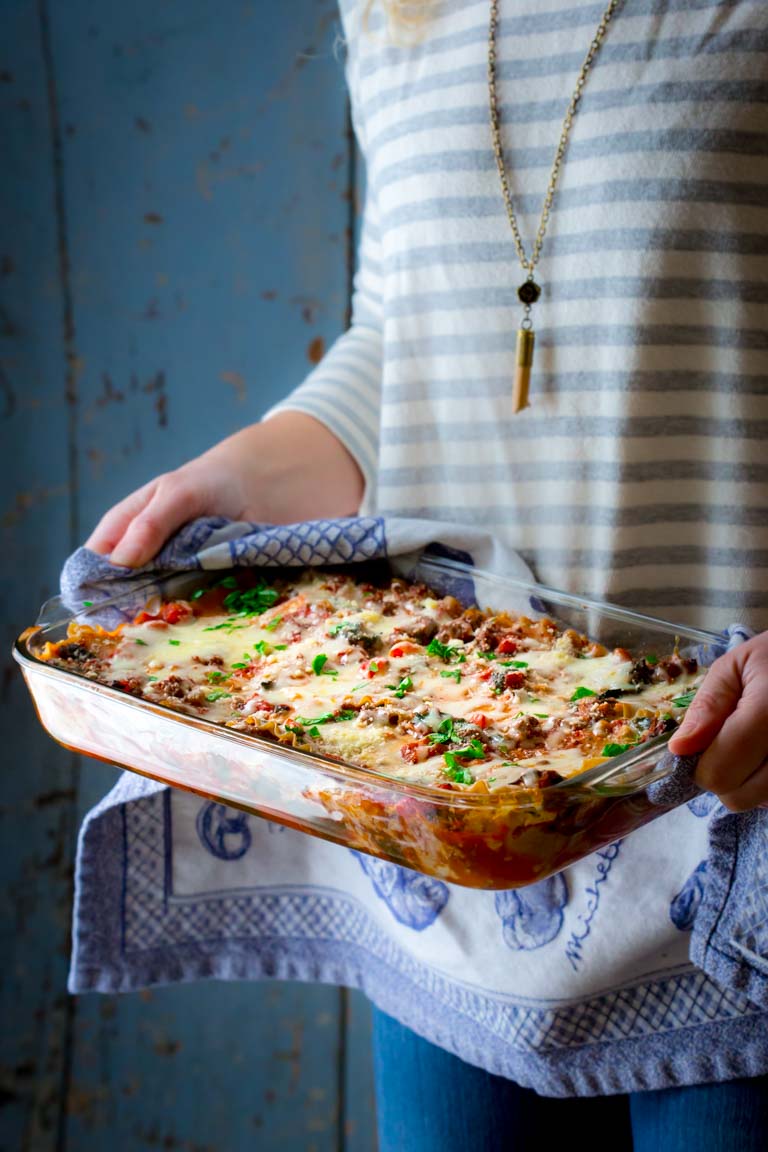 This healthy beef lasagna is about 77 calories less than normal lasagna. Score!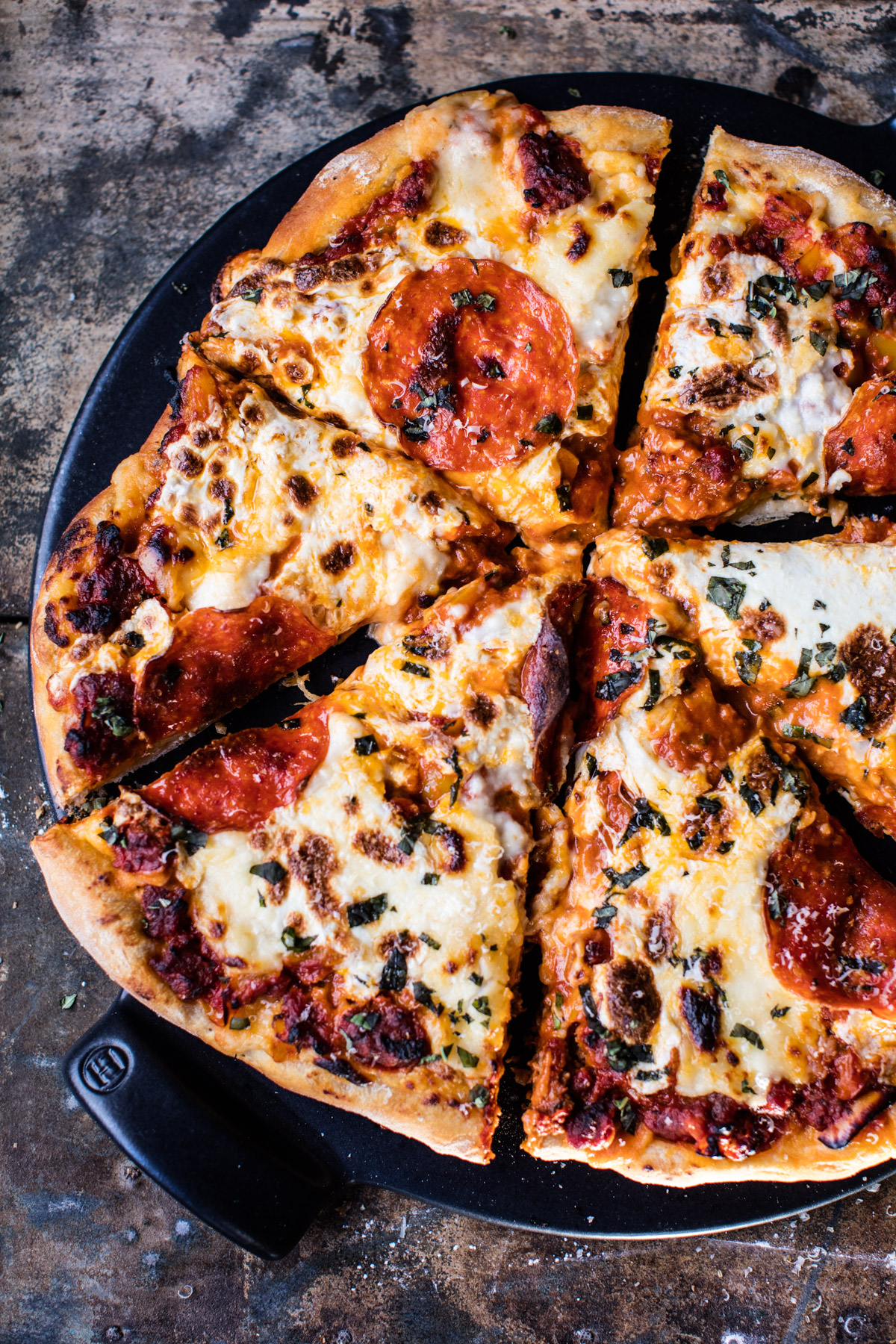 Last but certainly not least… this pizza technically might not be a lasagna, but it has all of the flavors and boy, is it delicious.