Here's Why You Need a Sous Vide Machine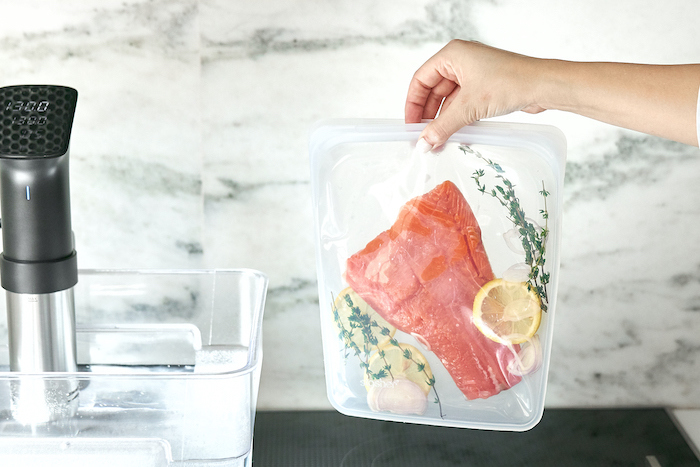 You Need a Sous Vide Machine
You need a sous vide machine if you're the person who wants to save time in the kitchen. Cooking sous vide can help you break free from just Crock-Pot or Instant Pot recipes. It also gives you ultimate precision while cooking.
We've had a sous vide immersion circulator for years now and it's saved us a ton of money and time. No one can cook a steak as good as we can anymore and we no longer stand around stirring custard like a crazy person.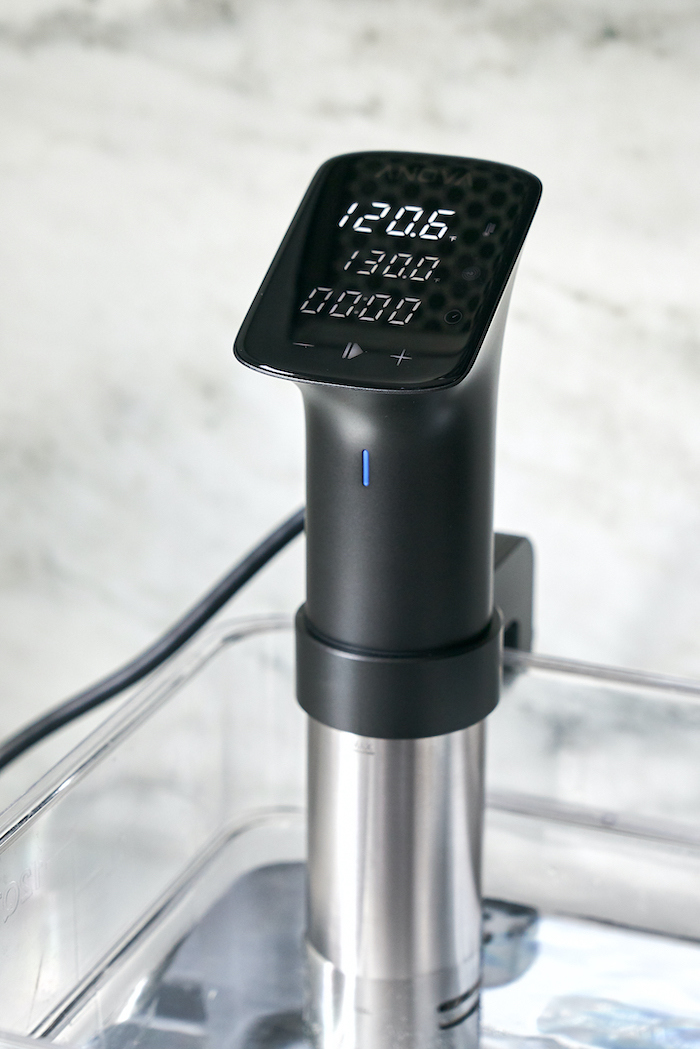 A sous vide machine has also let us batch-make intenselt custom-flavored cocktails (tomato vine vodka anyone?). Did I mention we can do it in an hour? No more waiting around for weeks for flavor to infuse.
Precision Cooker Stand

By Anova

Shop Now
Sous Vide Is a Simple Cooking Method
So what is sous vide? It's a cooking method in where an item, be it steak or fish, carrot or alcohol, is placed in a bag or container and dropped into a water bath. This water bath is kept at a precise temperature by the machine that both regulates heat and moves the water around the item.
The machine that makes this magic happen is a slender cylinder that can be clamped onto a variety of vessels including a cooler, stockpot, or large restaurant tub (our method of choice).
Reusable Silicone Stand-Up Bags

By Stasher

Shop Now
Benefits
1. It's Easy
One benefit of a tool that closely regulates temperature without you having to do anything (besides pick the temperature and drop the sealed item into the water), is you end up with precisely cooked items while you go off and accomplish other things. Steak is the food that sealed the deal for us in our love triangle with the sous vide machine. It was perfectly cooked and no grey line around the outside and it cost us a fraction of a restaurant price. And we could eat at home with our cats without annoying people.
2. It's Quick
If you've really got your act together, there are entire systems to batch cook multiple proteins in separate vessels at a time. That means you have dinner and lunch prepped for the week in a variety of different flavors (throw thyme in that chicken bag and rosemary garlic in with the steaks and chili with the carrots!).
With the steak, you'll just need two minutes of a quick sear and you've got perfection on a plate. If you're not sure what to make, Anova (one of the sous vide machine producers) has a ton of recipes to get you started on their website. There are also specialty websites and publications like Sous Vide magazine.
Sous Vide Salmon
In this first recipe, you'll see how to perfectly cook salmon using plastic-free, silicone Stasher bags. Stasher bags are not only useful for sous vide cooking, but you can freeze them, throw them in the oven, and wash them in the dishwasher. They're reusable and come in tons of sizes and colors (including a free-standing shape that's great for storing dry goods or bulk shopping with your own container.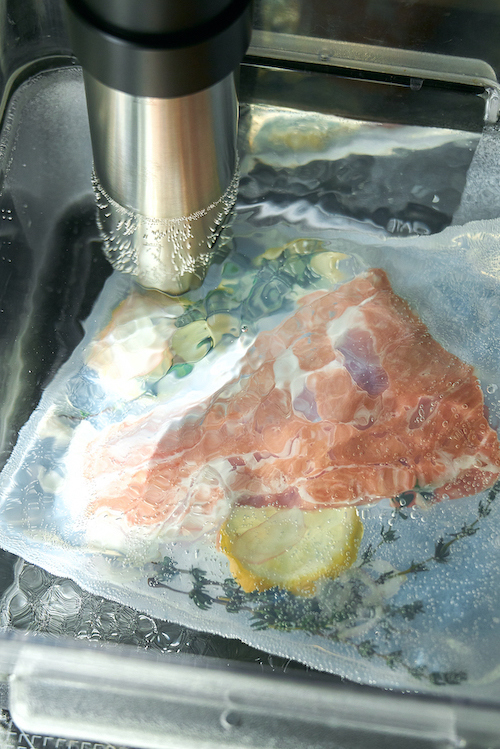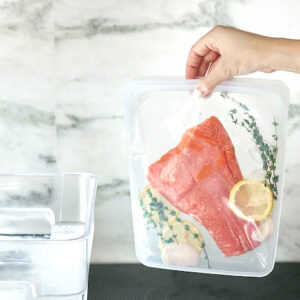 INGREDIENTS
1 salmon fillet
1 small shallot, thinly sliced
½ a lemon, thinly sliced
¼ teaspoon kosher salt
A few sprigs fresh thyme
INSTRUCTIONS
Place salmon and ingredients in Stasher bag. Use the water displacement method (leave a small portion of the top of the bag open, and slowly feed the bag into the water to push air out, then seal the bag) to 'vacuum seal'.
Cook at 130° F in the sous vide vessel for about 30 minutes.
Remove from bag and discard additional ingredients.
To serve with crispy skin, heat a skillet and place skin side down until crisp.
To serve without skin, remove skin once cooking is complete and store salmon in fridge until you're ready to eat.

You Can Prep Cocktails & Beverages Too!
If you're a cocktail and beverage fan, especially if you're putting the effort into making your own recipes and drinks for friends and family, it's worth looking at your ice. Clear ice melts more slowly than standard cloudy ice, meaning drinks are less watered down during consumption and maintain a cold temperature longer.
Cloudy ice from standard freezers or purchased bags of ice is the result of trapped air. While you can make clear ice at home by hacking an insulated cooler of some kind to fit into your freezer to promote directional freezing, it takes a long time and creates only a small batch. Trust me, it's not worth it if you want to make enough for several drinks. I know because we did this when we were photographing our drink book and it was a huge pain.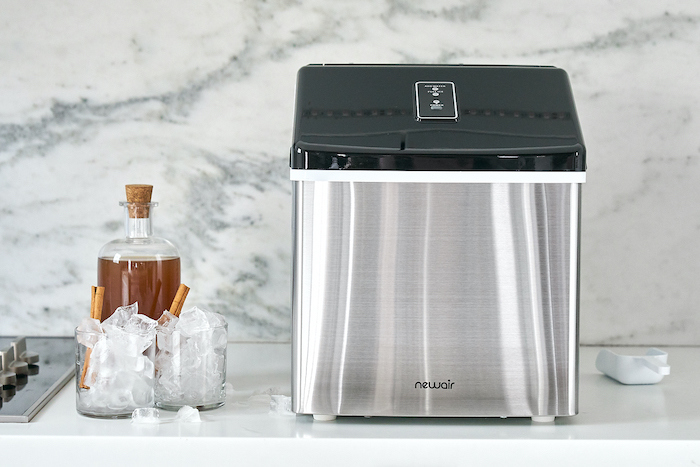 The NewAir countertop clear ice maker is perfect for parties or home bars. Ice is produced quickly (only 20 minutes or so to get the first batch!). There's no intense set up. Just plug it in and fill the water reserve.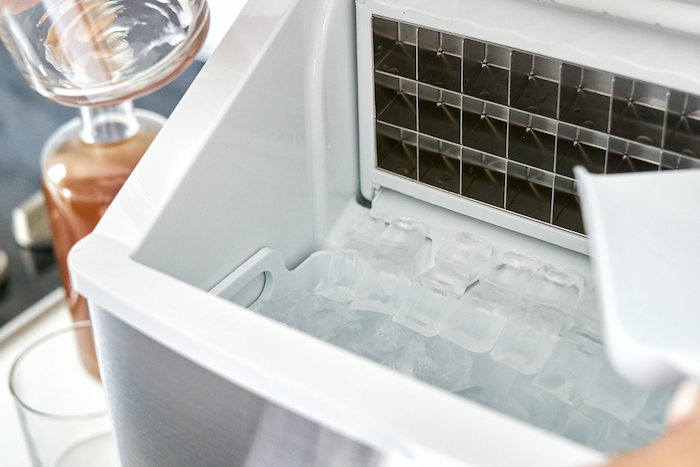 Spiced Parsnip Rum
In this second recipe, we'll make a batch cocktail (dram style) that's perfect for cooler weather. It infuses tons of spices and two surprising ingredients into a well-priced white rum to make an astounding drink in under two hours (not two weeks!).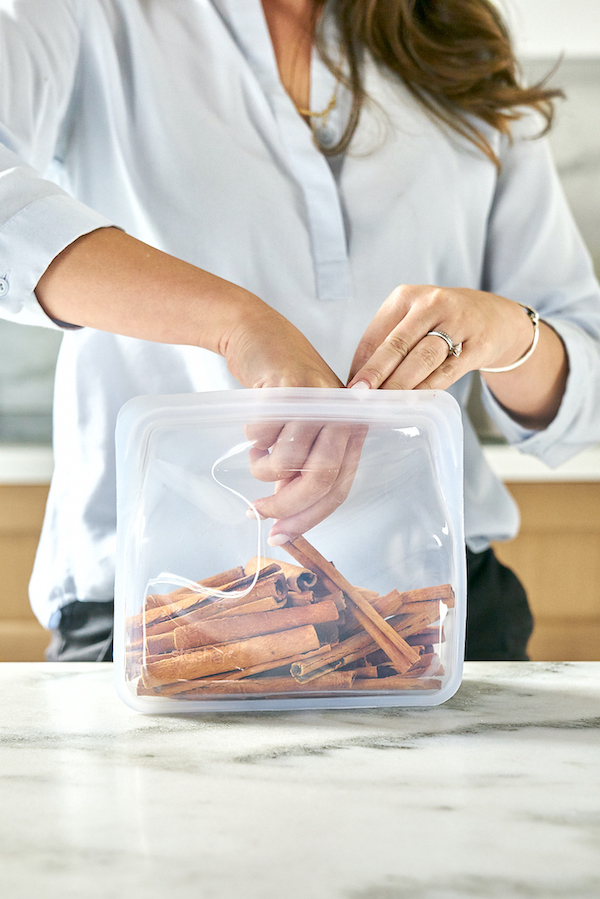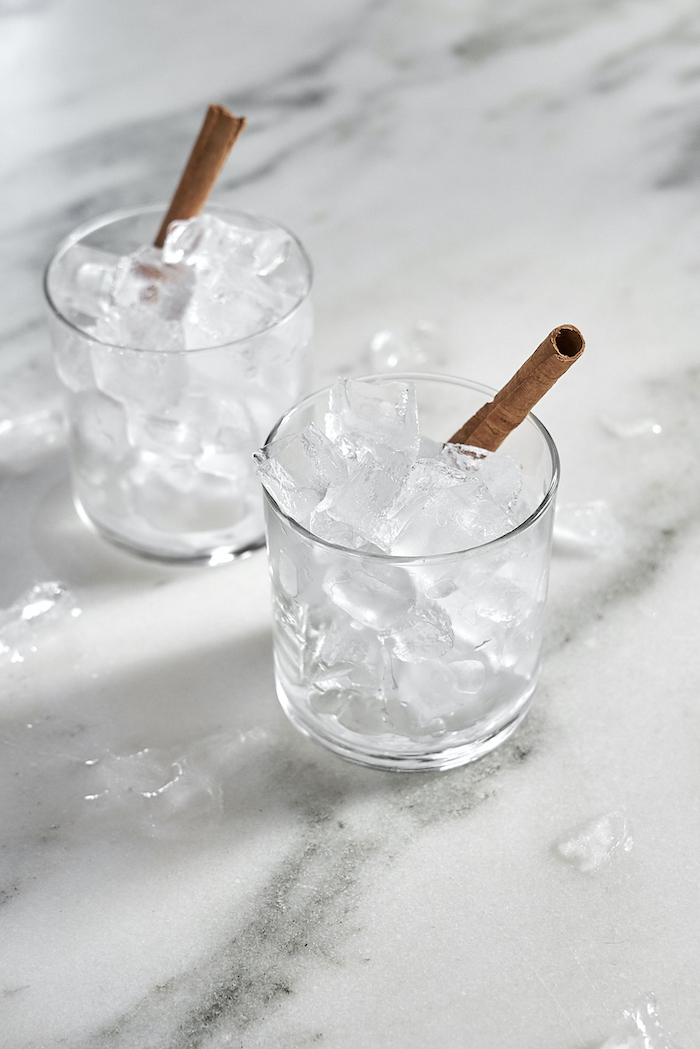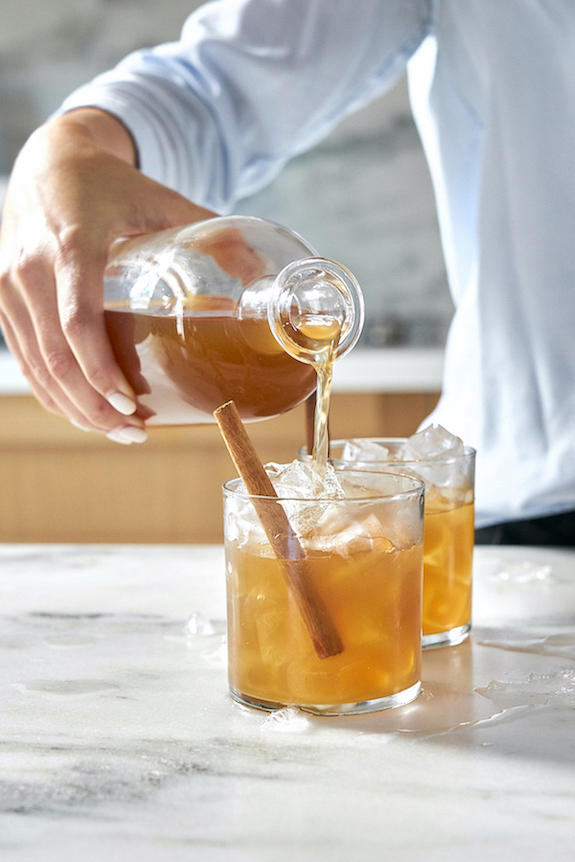 Classic Series Zester / Grater

By Microplane

Shop Now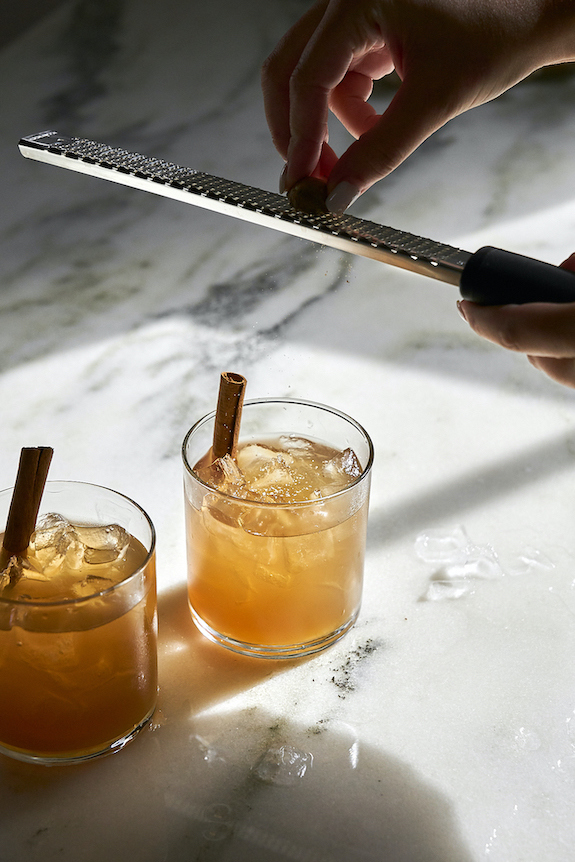 Secret ingredient number one? Parsnips! Parsnips are sweet and nutty and look like carrots. They're a great way to add a rich flavor that's comforting (think Christmas dinner). Unfortunately, I don't think it counts as a serving of vegetables.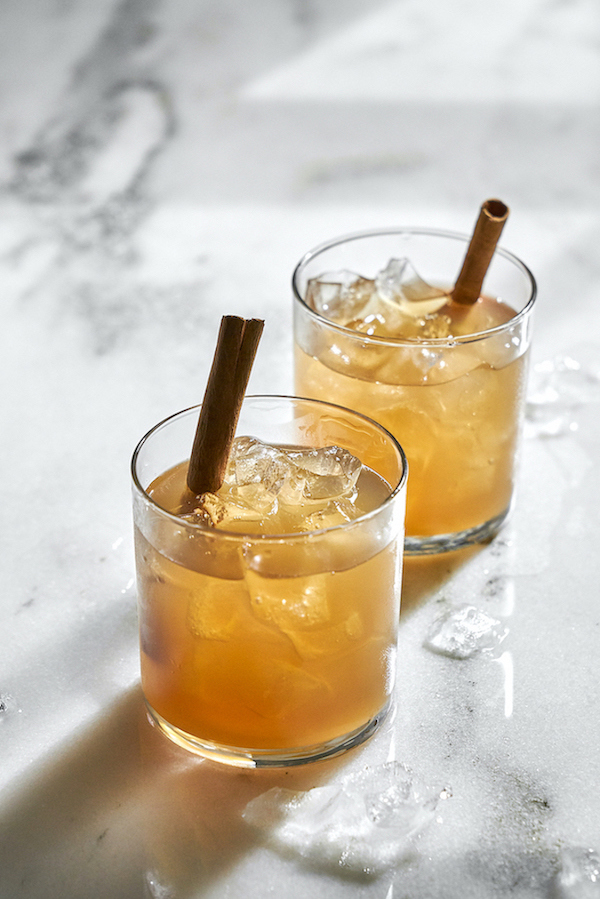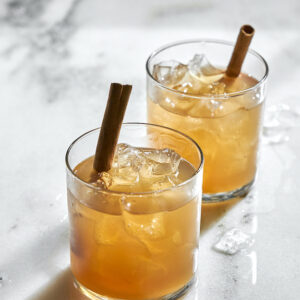 INGREDIENTS
2 cup light rum
1 T allspice berries
2 cinnamon stick + more for garnish
1 ½ cup water
½ cup brown sugar
1 cup coarsely grated parsnip
¼ cup toasted walnuts
¼ tsp diamond kosher salt
Ice
Fresh Nutmeg for garnish
INSTRUCTIONS
Add ingredients to a Stasher bag, or single use freezer bag. Use the water displacement method to remove air.
Seal bag and place in water bath at 130 F for 1 hour.
Strain off solids using a fine mesh sieve and discard. Store drink in a sealed container in the fridge.
Serve over ice garnished with a cinnamon stick and freshly grated nutmeg.
Check out these other delicious sous vide recipes:
Sous Vide Steak and Vegetables