Simplify Dinnertime with These Beautiful Oven-to-Table Dishes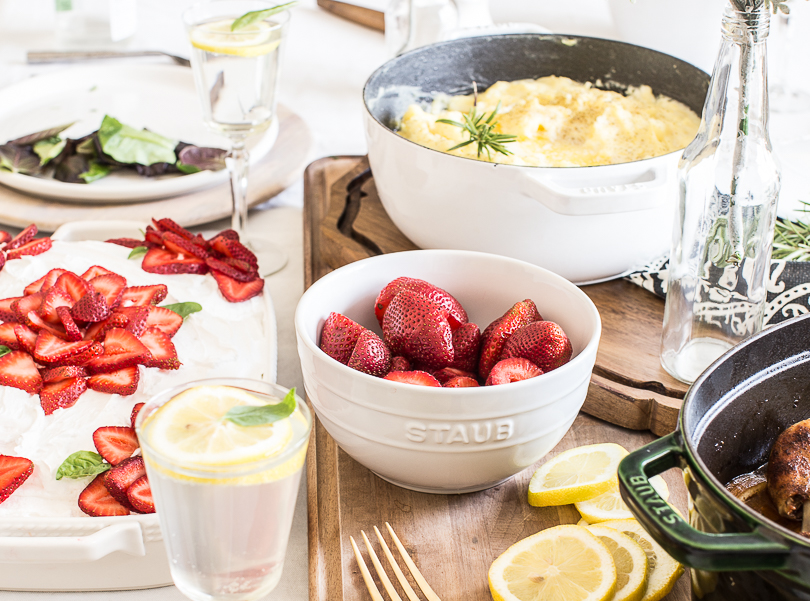 I really do love to cook, friends. It's the thought of a messy kitchen that has me grabbing the takeout menu most nights!
You see, a good dish can take up to 30 minutes to feed my hungry family of five. I'm ok with that! But the clean up?? Uhhhh, yeah, I'll skip that part. I have babies to cuddle, a hubby to kiss, friends to chat with and Netflix to chill with. My guess is you do too, right?!
Recently, I've added some beautiful oven to table servingware to my kitchen collection, that will hopefully save me sometime in the kitchen. If you're not familiar with the term "oven-to-table," it's pretty self explanatory. It's using one dish to cook and serve with. Making things simple for busy cooks like you and I who also appreciate aesthetically pleasing dinner tables even on the most casual nights.
I think of all the times I've had dinner parties and have left the lasagna by the oven because of the not so pretty dish it was in. Or how about Thanksgiving, when my candied yams dish clashed with the other pieces on the table. These pieces solve that problem!
Check out some of my favorite dishes that you might love for your own oven-to-table collection:
Every kitchen needs a dutch oven eventually. This gorgeous oval dutch oven is a table stunner and is casual enough for your dad's famous bbq beans, Sunday roasted chicken and elegant Easter lamb. The dark green color adds a rustic feel to a neutral table. It's deep and wide and is a go to when you are serving a big crowd!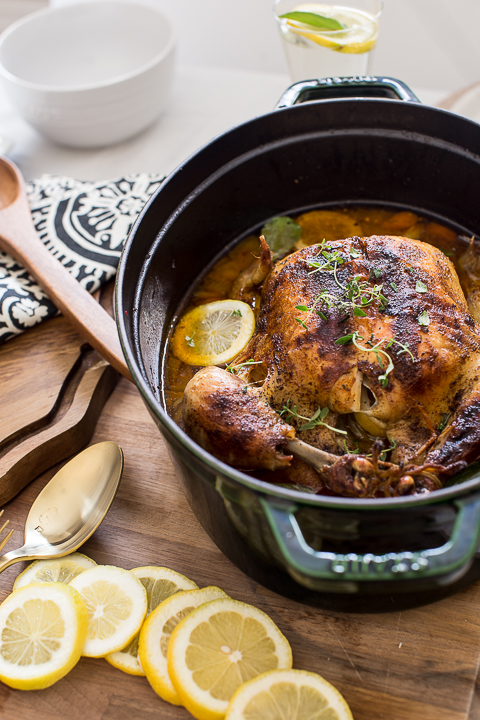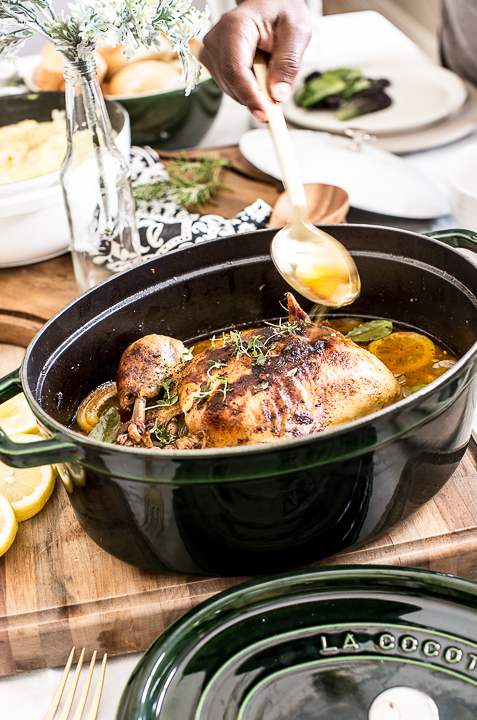 If you plan on serving something stewed, poached, sauteed, or even casseroled like these creamy mashed potatoes, this round cocotte does it all and is another gorgeous addition to the table. I think you'll love the simplicity of the white if you're neutral lover like myself. It truly goes with every tablescape you can think of!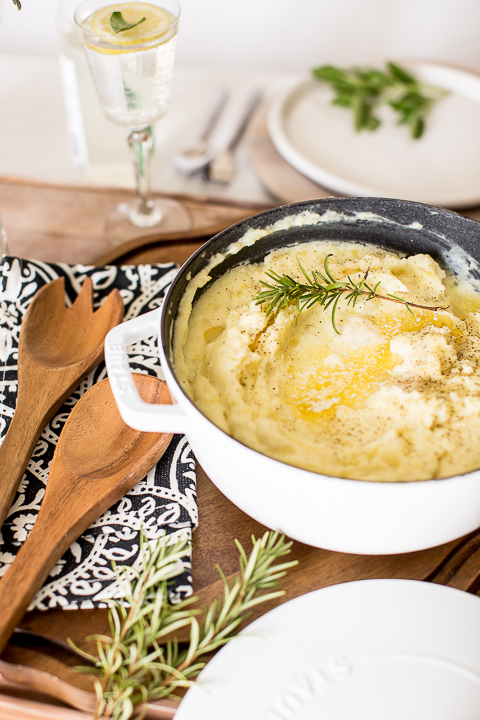 Oven-to-table serving bowls are something that most cooks forget about. I love to throw a bowl of rolls in the oven and serve them piping hot right onto the table. These bowls can take oven heat up to 500 degrees. They are also perfect for keeping fruits and salads chilled or warm!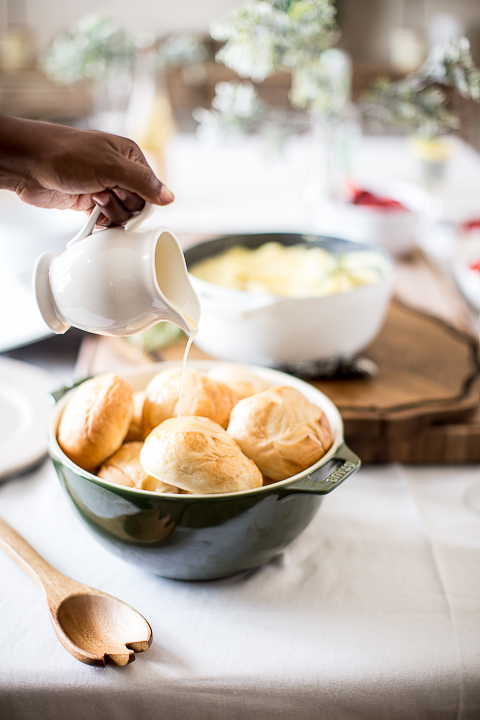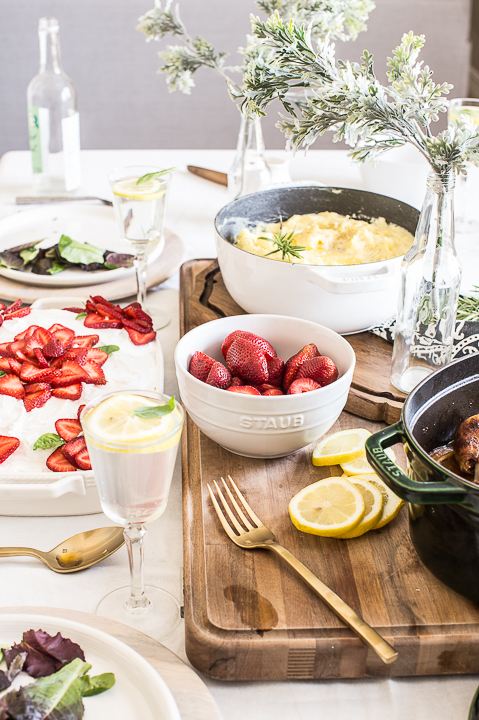 Everyone needs a hearty casserole dish. I love this one because of the fun beaded detail and the touch of elegance.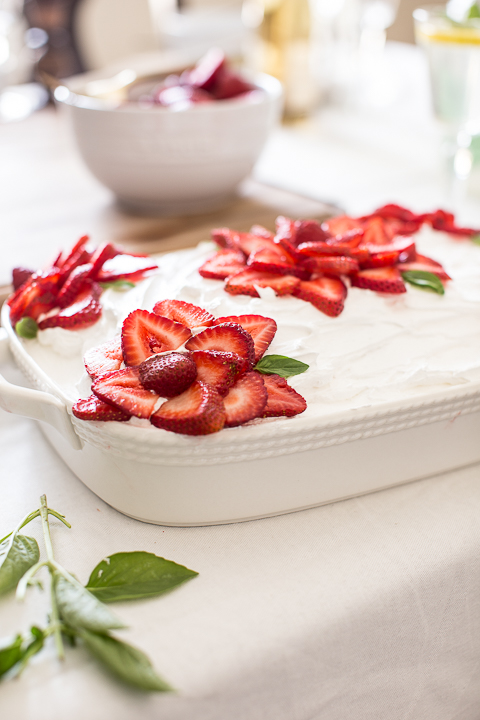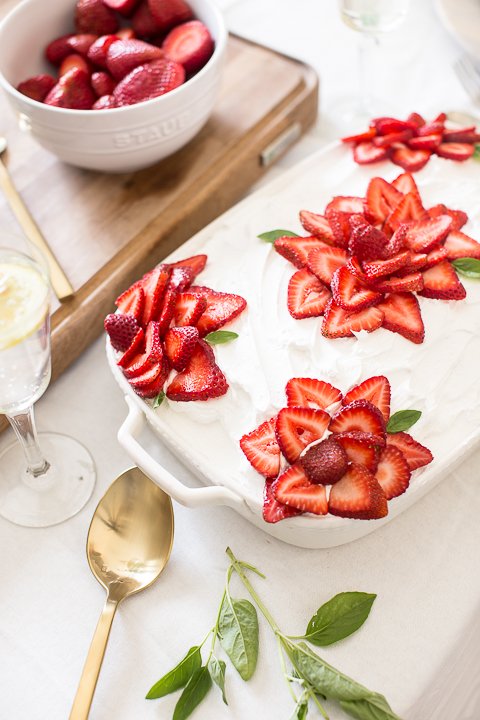 There are so many more options out there but hopefully this gives you a good start on your hunt for beautiful oven-to-table servingware for your next get together!