5 Non-Stick Pans That Are Good for You and the Environment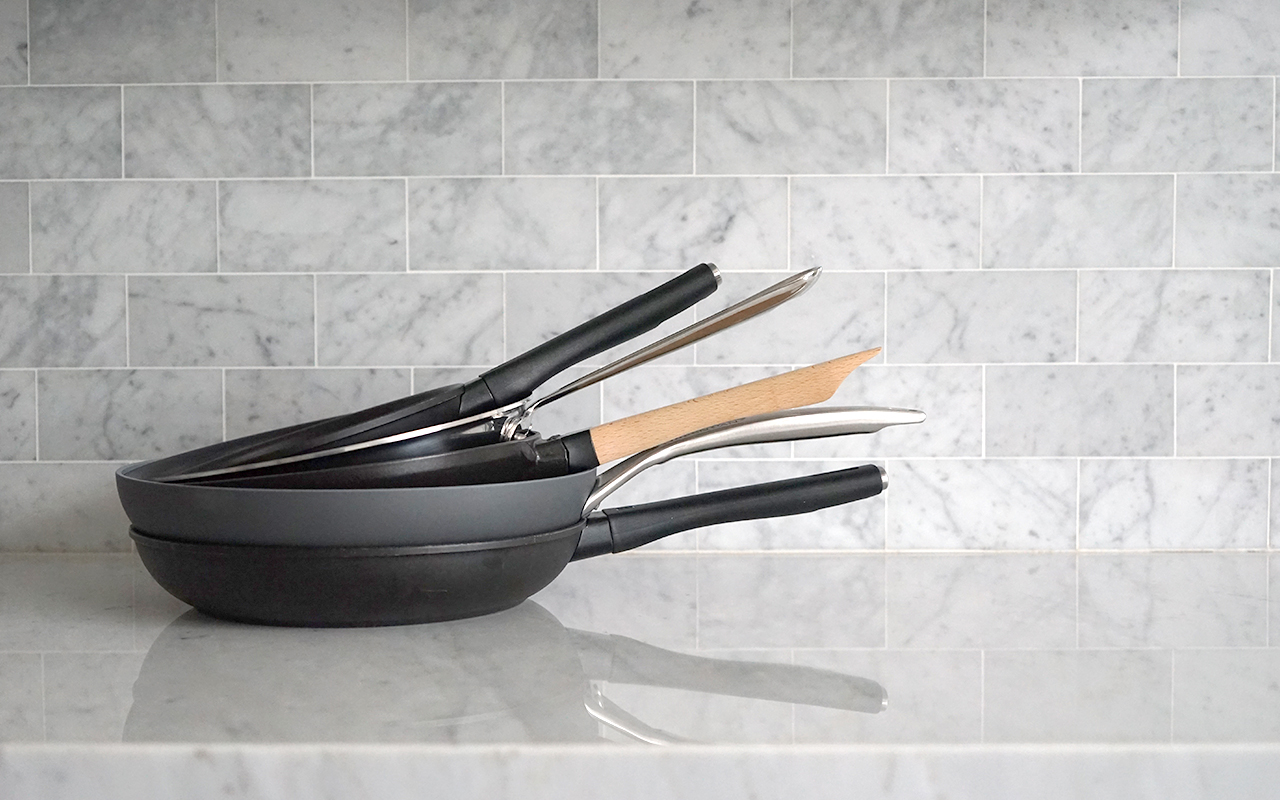 I often get asked the question, "What kind of non-stick cookware should I buy?". It's no wonder since non-stick pans are versatile & durable workhorses in the kitchen and they are the perfect solution for healthy cooking and easy clean up.
Cookware manufacturers have learned to utilize new technologies to create pans that are more durable, hold up to higher temperatures, and are better heat conductors. Here are five next-generation non-stick frying pans, skillets and other cookware worth checking out, each sporting a different non-stick coating that might be right for you.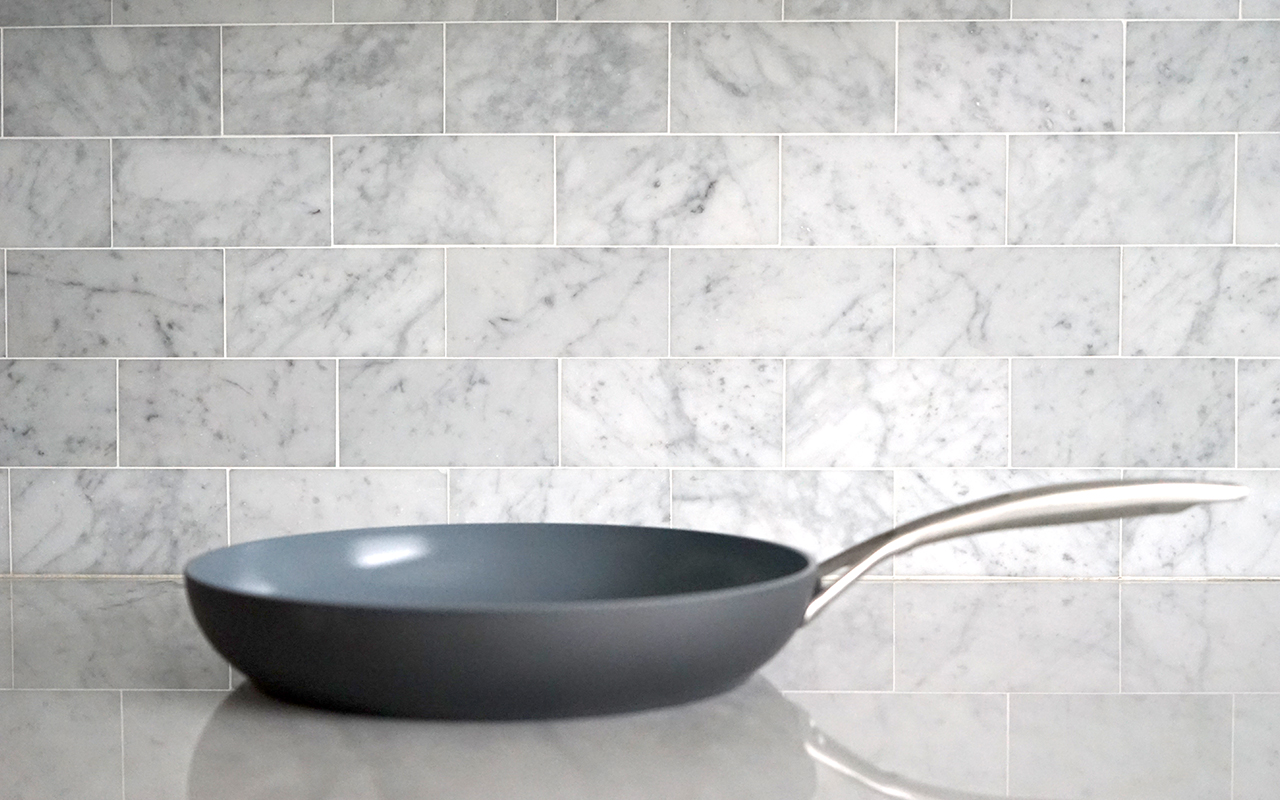 At a Glance:
• PFOA-free ceramic coating
• Oven and dishwasher-safe
• Scratch-proof anodized exterior
GreenPan comes in three sizes and has an environmentally-friendly Thermolon coating – a ceramic non-stick layer derived from sand. Add to that an oven-proof handle and scratch-proof anodized exterior (which is both durable and a fast heat conductor) and you've got a pretty great alternative to your seasoned skillet.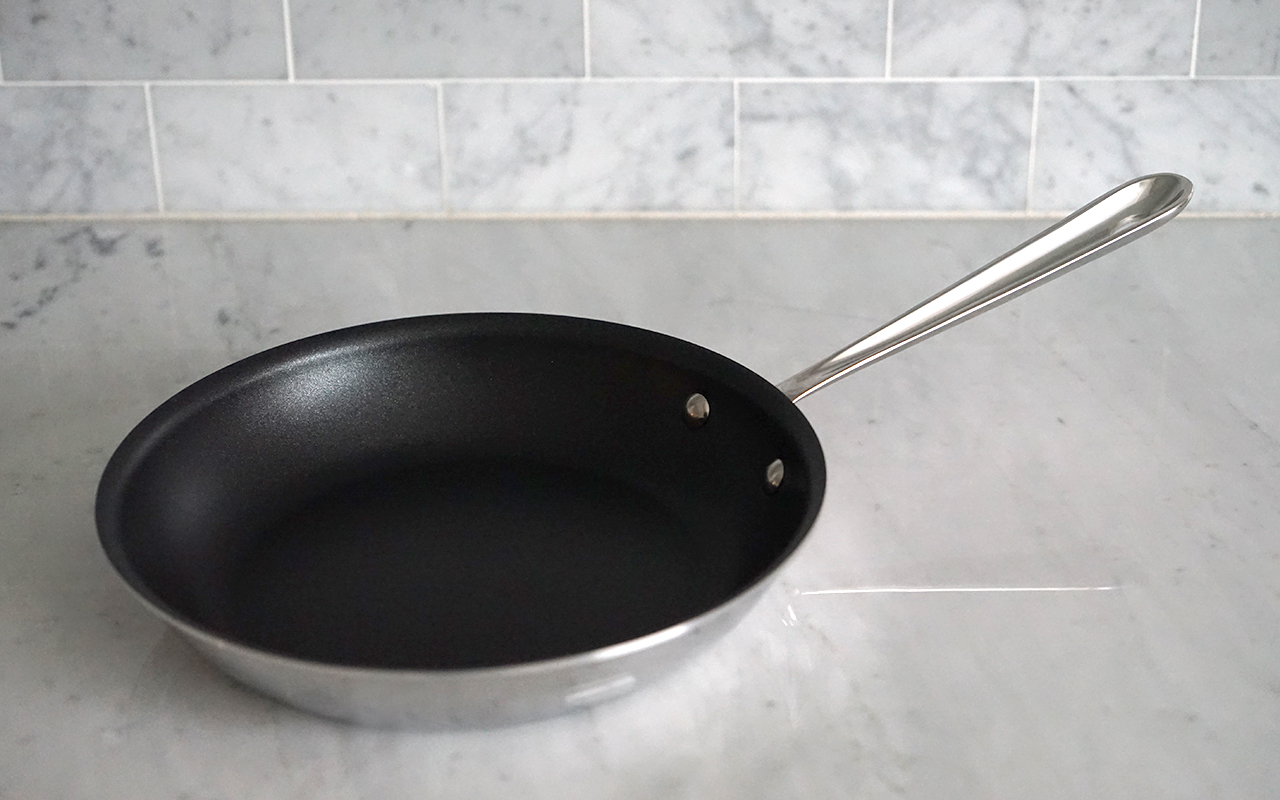 At a Glance:
• 3-layer PFOA-free coating
• Thick-gauge aluminum core for quicker heating
• Dishwasher-safe
• Polished stainless steel interior and exterior
This pan is a looker. In addition to its sleek stainless steel interior and exterior, it features a 3-ply thick-gauge aluminum core optimized for induction (so you can heat it up quickly), and dishwasher-safe. Most importantly, it sports three layers of PFOA-free non-stick coating — your omelet will slide right on to your place.
At a Glance:
• 5-layer clad-aluminum construction
• Works with all heat sources
• PTFE and PFOA-free ceramic titanium coating
• Induction-compatible steel bases
• Dishwasher-safe
• Oven-safe up to 500¬∞F
• Safe to use with metal utensils
Based in Denmark, Scanpan is one of the only brands that handcrafts its pans so they're approved for all heat sources, including gas, halogen, ceramic, halogen, radiant ring, induction and solid plates. You can put them in the dishwasher and scrape them with metal utensils. Basically, they came to slay. Plus, they're made from 100% recycled materials — an environmentally-savvy win.
At a Glance:
• PFOA, PTFE and cadmium-free
• Non-stick ceramic coating
• Coined aluminum base for better thermal conductivity
• Can be used on gas, electric, glass and ceramic stoves
• Heat-resistant handles
• Not oven-safe
There are a lot of great things about this Italian-designed pan, starting with the fact that it has a PFOA, PTFE, and cadmium-free non-stick coating that's manufactured at low temps to reduce CO2 emissions. (It also has a sleek white interior, which makes your food look beautiful while it's cooking).
At a Glance:
• PFOA-free multilayer DuraSlide Granite nonstick coating
• Super scratch-resistant Plasma Primer coating
• Dishwasher-safe
• Safe to use with metal utensils and on gas, induction and electric cooktops
• Oven-safe up to 300¬∞F and stovetop safe up to 400¬∞F
Another strong pick from Italy, this PFOA-free pan is coated with a scratch-resistant, water-based lacquer and features a DuraSlide Granite non-stick coating which Zwilling claims is 40 times more durable than traditional PTFE coatings. Other cool features? Ergonomic handles that don't overheat and a specially designed rim that reduces drippage when you pour.
Have you come across any other great non-stick pans? Tell me which ones you love and why in the comments below.