(Trick or) Treat Yourself with This Zombie Punch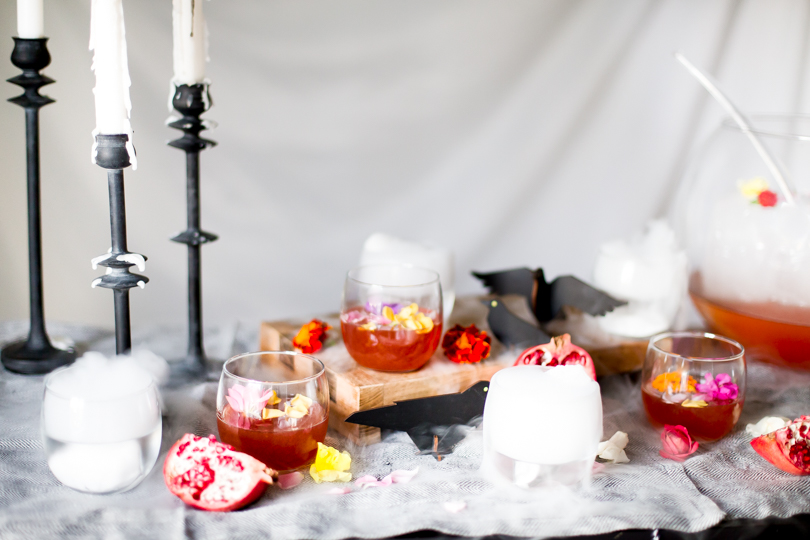 Halloween is the perfect time to break out this tiki classic, so named because one too many will make you one of The Walking Dead. My party-ready big batch recipe is slightly less potent than its namesake so you and your guests don't end up on the floor.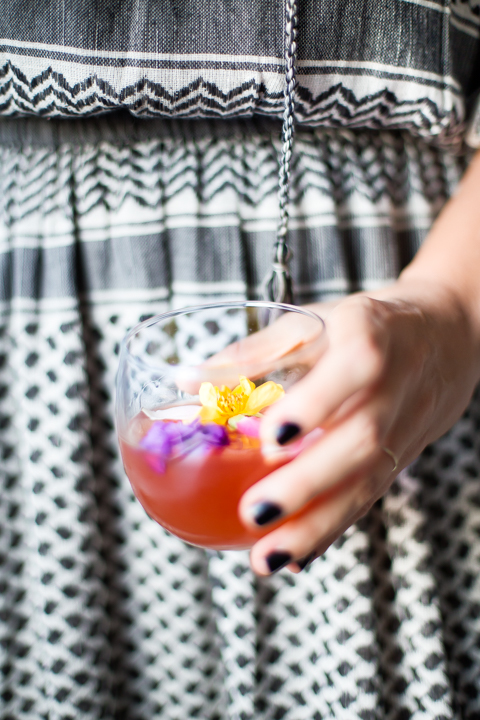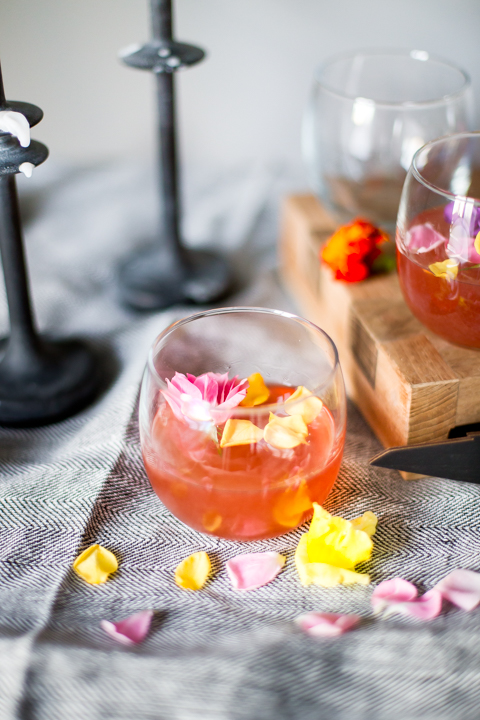 Zombie Punch is one of those drinks you rarely see people trying at home, even though it's a wonderfully balanced and potent staple of the tiki family. I blame the long ingredient list, which typically calls for three types of rum in addition to a slew of homemade syrups and a couple of liqueurs.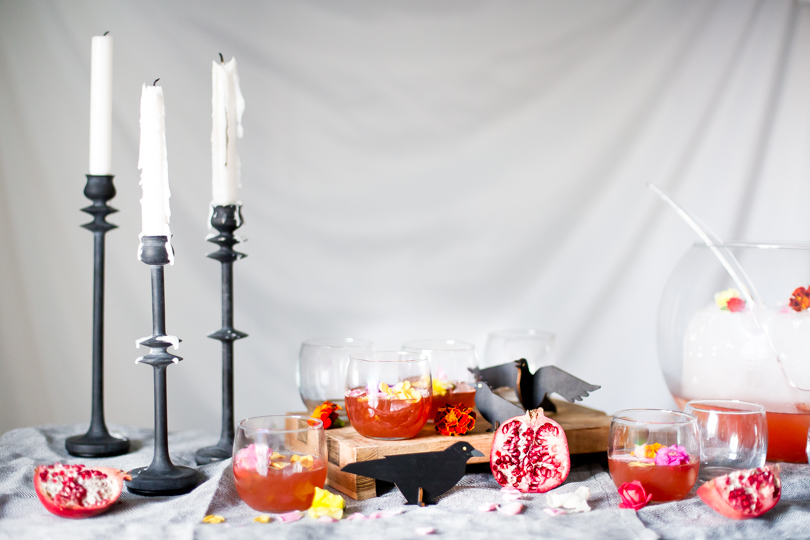 In addition to dropping one of those rums — the Overproof 151 Rum — to lower the alcohol content of the drink (trust me, you don't want to be serving the full strength version if your guests will be consuming more than one), I combined the various syrups into one to make things a bit easier. The ingredient list is still long, but more manageable — you can even drop the absinthe altogether if you don't want to invest in a whole bottle for the two teaspoons this recipe calls for. Honestly, it's nice to have a bottle of absinthe around for other fun classic cocktails, and it adds a wonderful anise note to the finished drink, but it won't throw the whole thing out of balance if you skip it.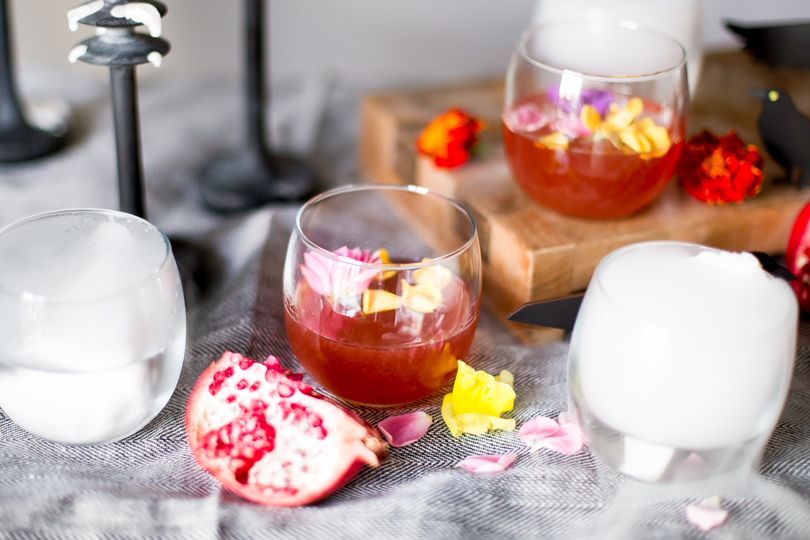 Velvet Falernum and allspice dram are two tiki staples that are generally available at any well-stocked liquor store, but probably not the tiny corner shop. Call around first to avoid a wasted trip. You'll love the warm autumn spiciness that allspice dram brings to the table — it's a great ingredient to have on hand this time of year. A splash of allspice dram in an Old Fashioned tastes like fall in a glass.
I never mind a longer ingredient list for a punch, because I know most of the bottle will be going right into the drink and not languishing on my shelf because I needed just half an ounce for a specific recipe. You can easily double this recipe for a larger party (the recipe below serves 8) without having to buy second bottles of any ingredient listed.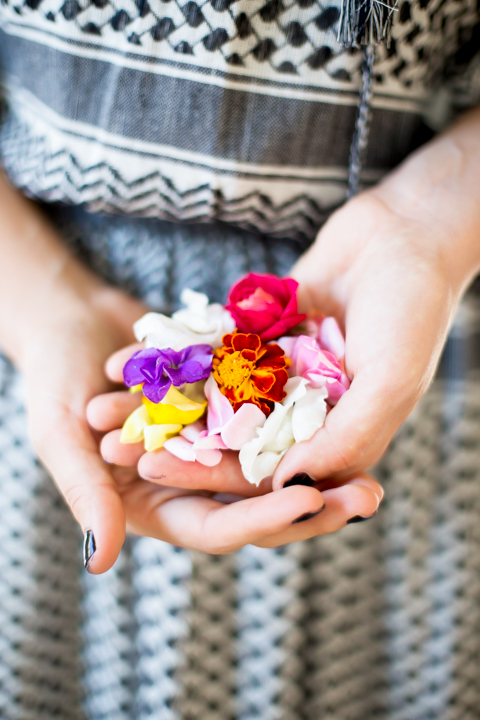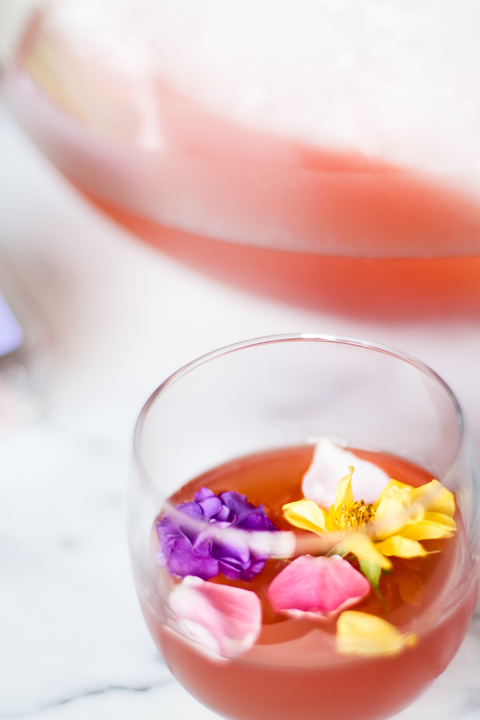 Spooky name aside, this punch is awesome to serve at any fall party, not just on Halloween. I love a drink that can be easily made in big batches for guests, so I can focus on fun garnishes rather than a ton of squeezing or shaking. Edible flowers are a no-brainer (I got these in the herb section of my local Whole Foods), but fresh mint — the traditional garnish for Zombie Punch — is another strong option.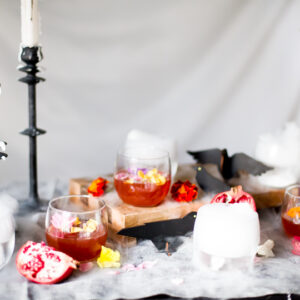 INGREDIENTS
1.5 cups Appleton Estate Signature Blend rum
1.5 cups aged Puerto Rican rum (like Ron del Barrilito 3-star or Don Q)
¾ cup velvet falernum
¼ cup allspice dram
¼ cup vanilla pomegranate syrup (recipe below)
¾ cup fresh squeezed/strained lime
2 tsp absinthe (optional)
1 tsp angostura bitters
INSTRUCTIONS
Place a large block of ice in a punch bowl. Carefully pour all ingredients over the ice, then stir until combined and well chilled.
Vanilla Pomegranate Syrup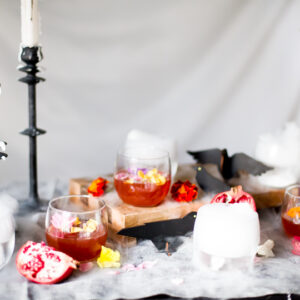 INGREDIENTS
1 cup fresh squeezed pomegranate juice
1 cup sugar
1 tsp vanilla extract
1 tsp orange blossom water (optional)
1 tbsp pomegranate molasses (optional)
INSTRUCTIONS
Combine all ingredients in a blender (orange blossom water and pomegranate molasses are optional because they can be somewhat hard to find – they will add depth to the syrup but can be skipped in a pinch) and blend on high until the sugar is completely dissolved. Store in fridge.