A Tailgate Cocktail You'll Want to Make All Football Season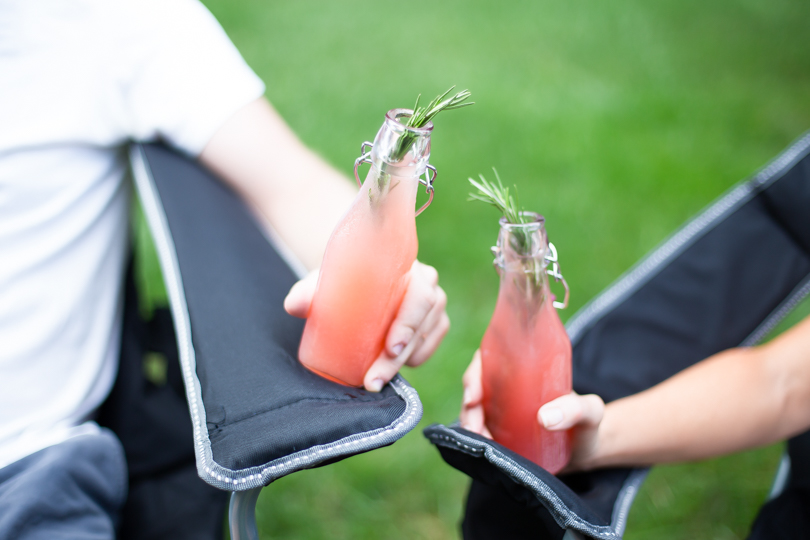 Tailgating season is here, and beer is definitely not the only thing that belongs in your cooler. These easy, crowd pleasing cocktails can be pre-made and packed in pretty swing top bottles for maximum fun and minimal effort.
To me, the ideal party drink LOOKS impressive (hello, gorgeous rosemary sprigs), but is secretly easy-as-heck to make. I kept the ingredient list and assembly of this one extremely simple, so you have no excuses not to up your game next time you're in charge of the tailgate cooler. You literally just throw the ingredients into each bottle and chill them. That's it. No mixing glasses or cocktail shakers. Your friends will thank you for a non-beer option, and you will thank yourself once you take your first sip.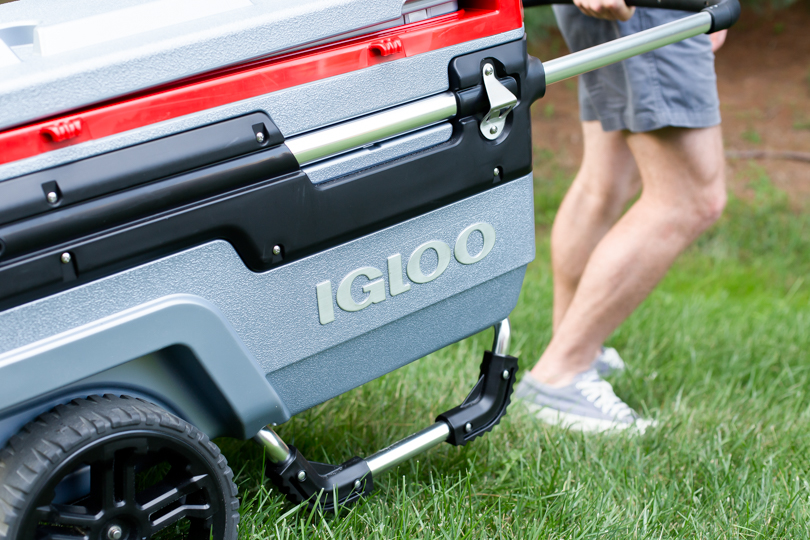 Tailgates aside, these are also awesome for any easy breezy outdoor event. Take them to a picnic, on a hike, to the beach… sky's the limit, people. I've fallen head over heels for my Igloo Marine Cooler, because it has all-terrain wheels that make it super easy to drag just about anywhere. I brought mine to the beach and was able to wheel around about 80lbs of beverages and ice without any help. It's loaded with all the bells and whistles (4 day ice retention, built in bottle opener, butler tray, light up interior, the list goes on), but I particularly appreciated the interior food basket that kept my fresh rosemary sprigs fresh, chilled, and dry, without getting banged up by all the bottles/ice.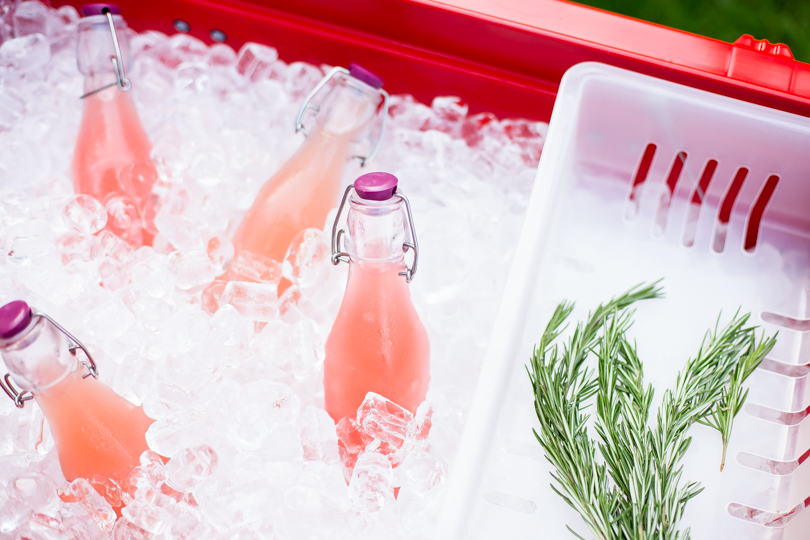 The cocktail itself is an easy peasy Greyhound (gin or vodka + grapefruit) with an added touch of maple and rosemary to bend the flavor profile ever so slightly towards fall. You can use pretty much any white spirit (try subbing tequila or rum), but gin is my personal fav. The color of the cocktail will vary depending on the color of your grapefruit, so snag some with red flesh if you want deeper pinks, or light flesh if you prefer a more neutral, lemony tone. Let your friends drop in their own rosemary sprig like they would a lime into a Corona — it adds a wonderful, woody aroma every time you take a sip.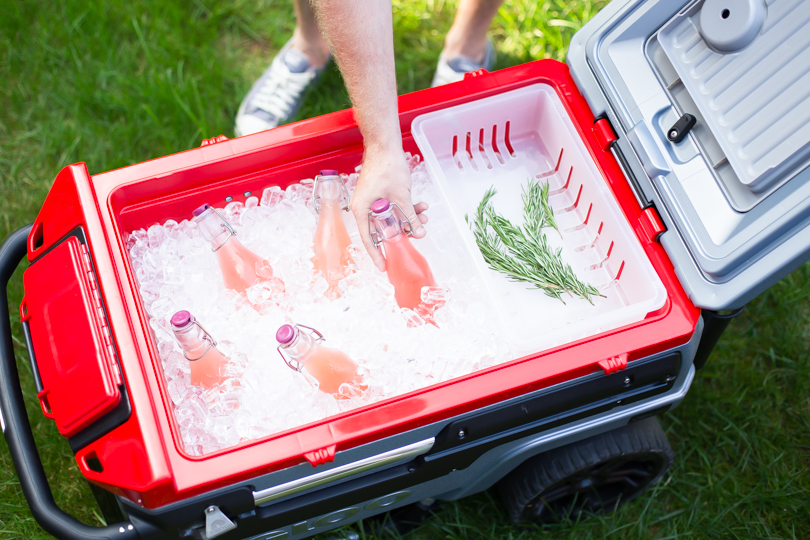 I never tailgate without adding a bottled cocktail option to my cooler or packing my Picnic Time reclining camp chairs (yes, there are camp chairs that actually recline), and it's hard to say which gets more attention. There's nothing quite like leaning back with your feet up and one of these babies in the built-in cup holder. I seriously can (and have!) fallen asleep in these chairs they're so comfy, but I also love that they're easy to carry and can hold a lot of weight.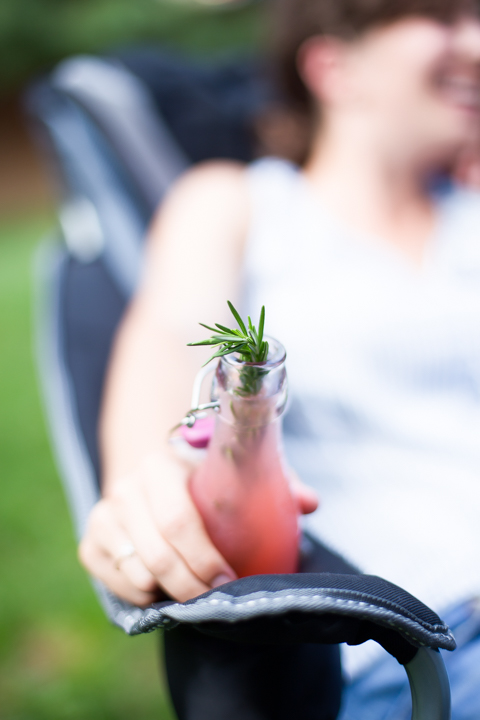 So next time you tailgate, you COULD just bring the standard keg or cooler-full-of-beer. Or you could bring this super easy to pack and serve cocktail. Feels kinda like a no-brainer, amirite?
Tailgating season is here, and beer is definitely not the only thing that belongs in your cooler. These easy, crowd pleasing cocktails can be pre-made ahead of the big game.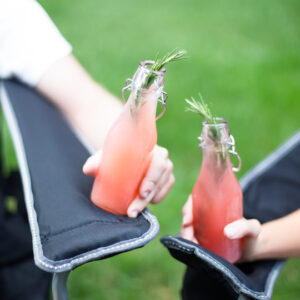 Ingredients
2

oz

Gin or vodka (I prefer gin)

6

oz

Fresh squeezed/strained grapefruit juice

.5

oz

Real maple syrup

Pinch of salt

Springs of rosemary for serving
Instructions
Add everything to a 250ml bottle (swing top is best) and shake until combined.

Chill well (a couple of hours in the cold part of the fridge or about a half hour in the freezer) before adding to cooler.

Add a sprig of rosemary before serving.