This Grown-Up Easter Basket Is the Perfect Hostess Gift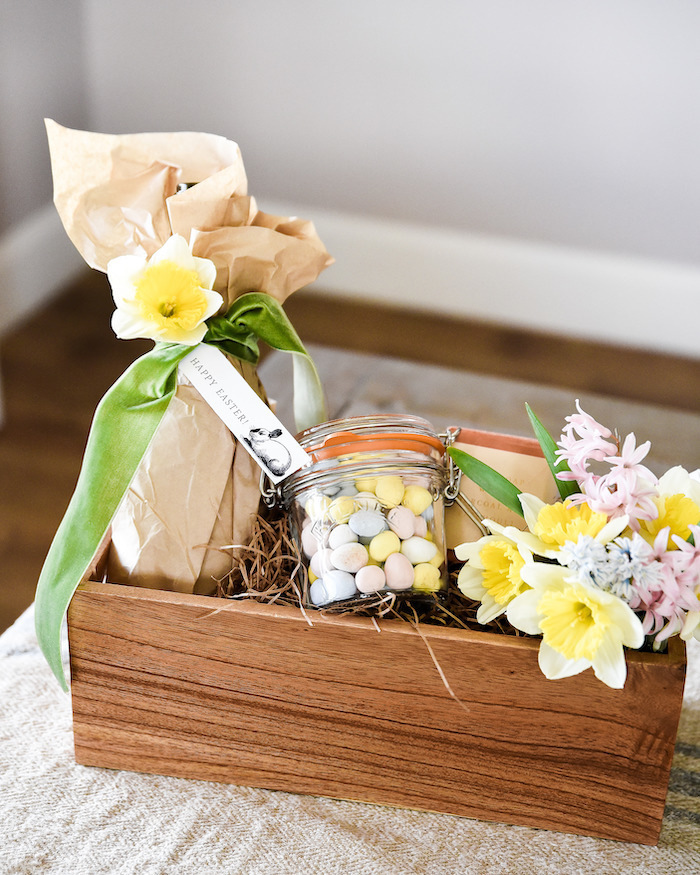 A grown-up Easter basket is the perfect hostess gift if you're heading to a friend or family member's house for the holiday! It's an easy way to make people feel celebrated and loved around the holiday no matter what age.
One of the easiest ways to create an Easter basket that an adult will love is by incorporating practical items that they can also use around their home. Use a basket that can be reused – I love Design Ideas wooden crates or you can find great, affordable baskets at places like World Market or Home Goods.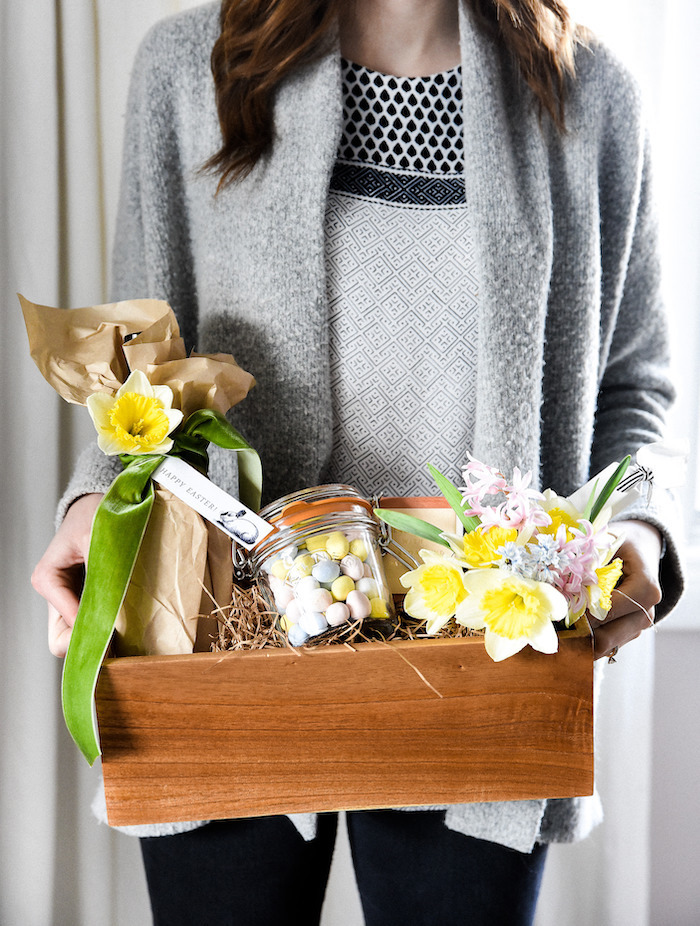 To start putting together a grown-up easter basket layer tissue paper or shredded kraft paper to build a base to nestle the Easter goodies into! Then, start thinking about what type of items you'd like to include in the basket.
You can pick a theme or add a few of your favorite things! A few of my go-to items to include is a bottle of wine or nice bottle of olive oil. A bottle of wine is always an easy and nice touch for any hostess gift or gathering. Use some craft paper and ribbon to make it extra special since wine bags typically get thrown away anyways.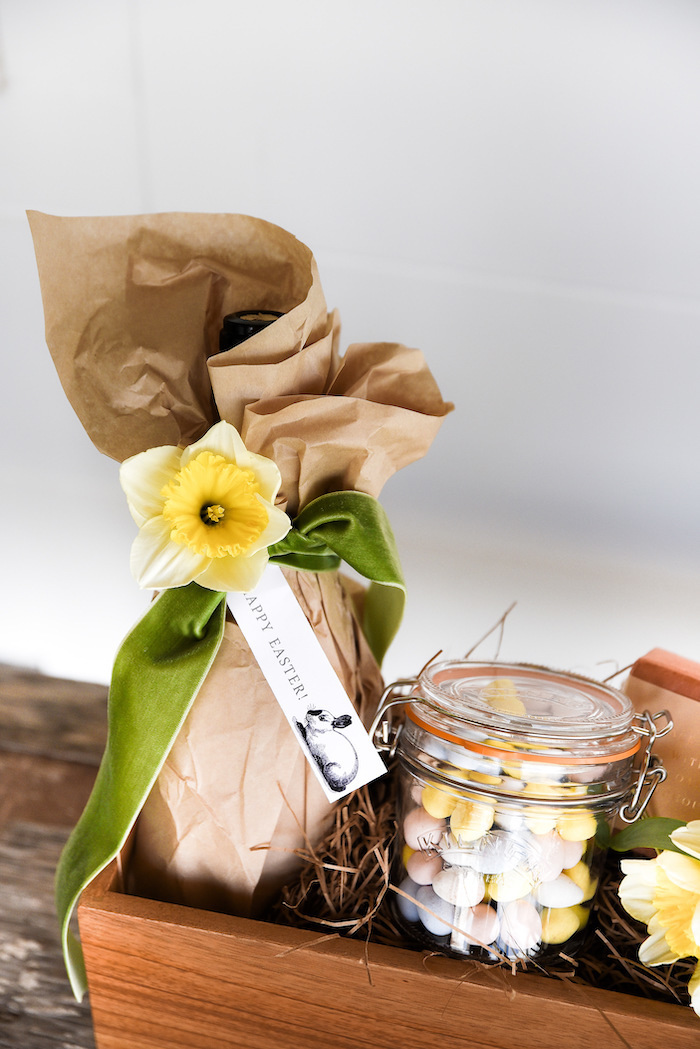 One of my favorite things to do is to fill glass jars with candies. This is great for kids or adults, plus the jar is then reusable. You can even put your own homemade Easter treats in jars or little muslin bags and finish with a fun printable Easter tag! Or if you'd like to make things a little bit healthier, you could put nuts and fruit in the jars instead of sweets!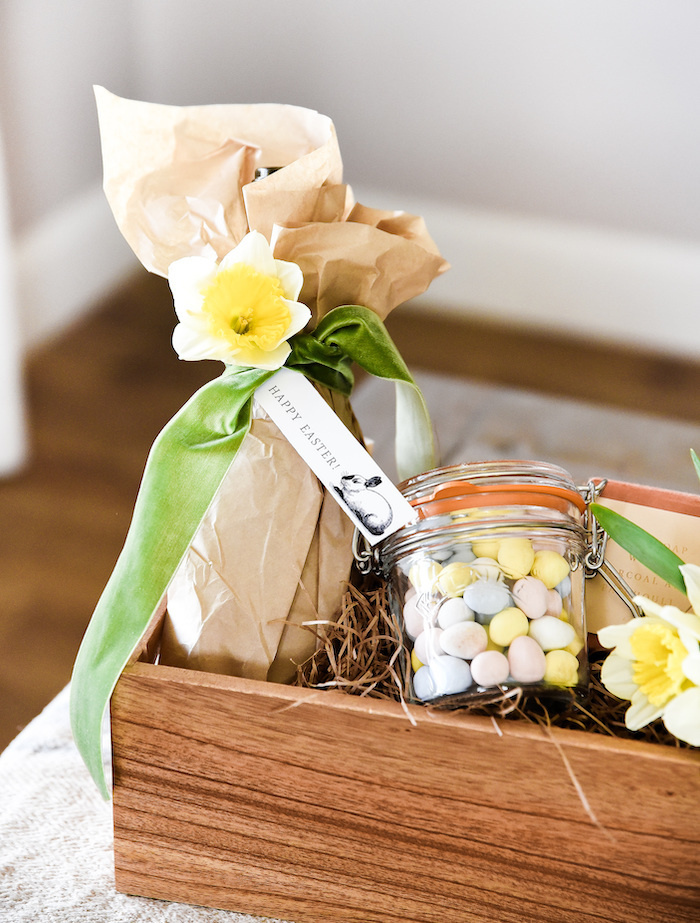 Other items to include in a grown-up Easter basket could be local, artisanal products such as handmade soaps and candles, self-care beauty products, or even a local olive oil & balsamic set.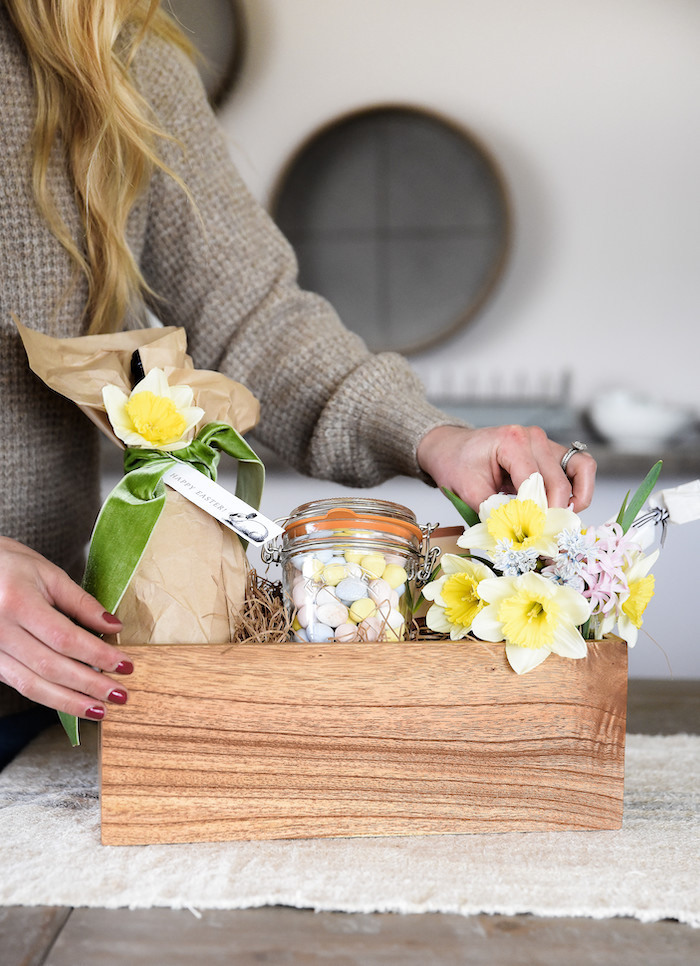 If you grow a garden or have grown some spring bulbs you can add a few fresh clippings to the basket. A bundle of herbs and olive oil or a small vase of fresh flowers would be a beautiful addition to any gift.