Everything You Need for the Perfect Cozy Netflix Afternoon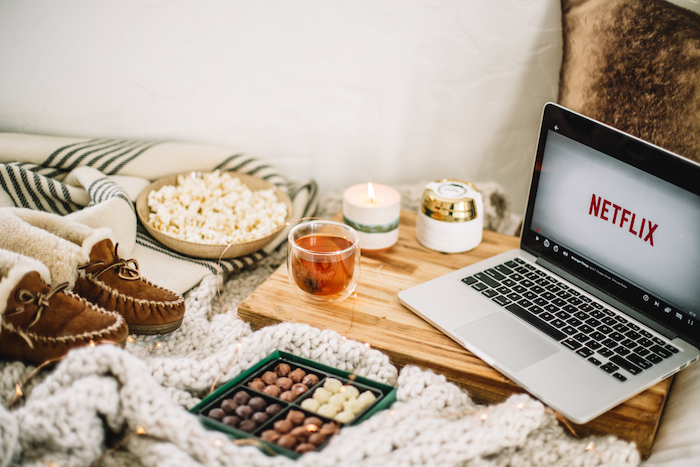 There are few things that allow me to totally turn my brain off for a few hours! My mind almost never settles and I've figured out that traveling somewhere new and a good Netflix afternoon do just the trick! With a few simple things you can turn your standard Netflix night into a cozy space that you've only dreamt about on Pinterest!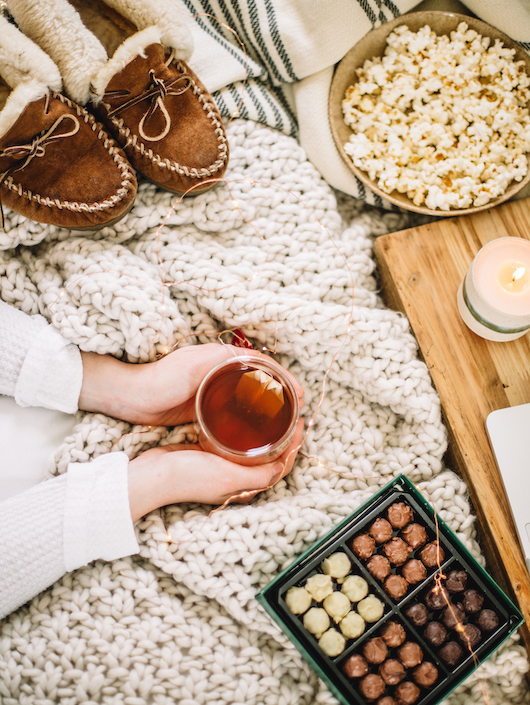 This time of year I love transforming my house into a cozy safe haven. This means overly sized chunky blankets, too many candles, and the softest lounge clothes I can find. Luckily, all of these play into the perfect Netflix and chill afternoon. The first thing you need to do is establish your set up! This can mean on the couch, your bed or even a cozy spot on the floor! Deck out your area with plenty of blankets, soft furry pillows and maybe even some twinkly lights!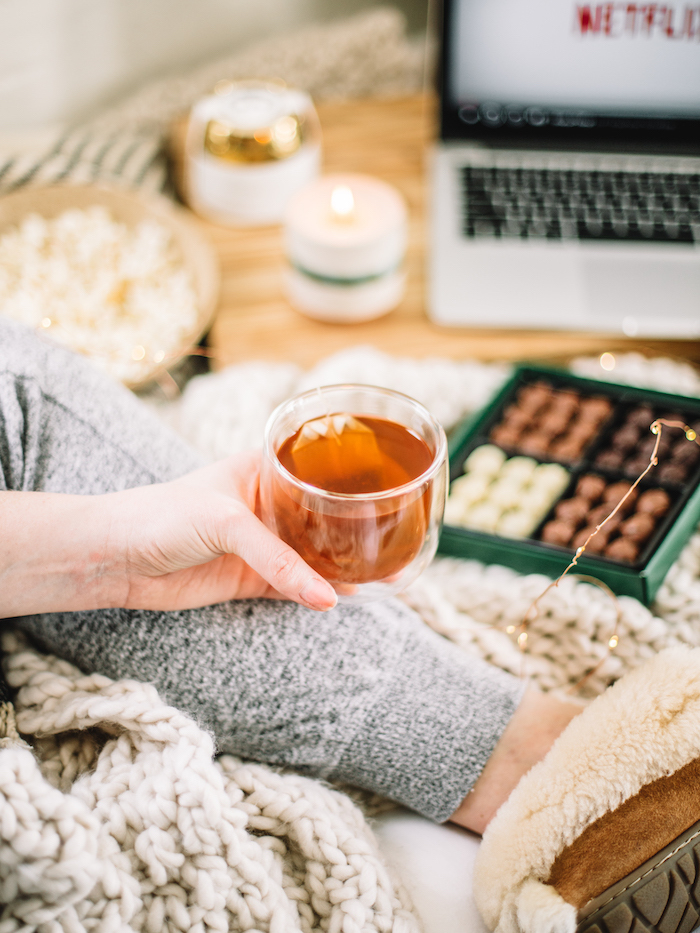 You can use your laptop or just your TV, whichever you prefer! Some days I'll go for a movie marathon afternoon but today I'm opting for some good old Grey's Anatomy. If I'm watching rom coms, I usually have some champagne on hand but I'm sticking to herbal tea, popcorn and chocolate to get me through Meredith and Derek's steamy on-again-off-again season two romance.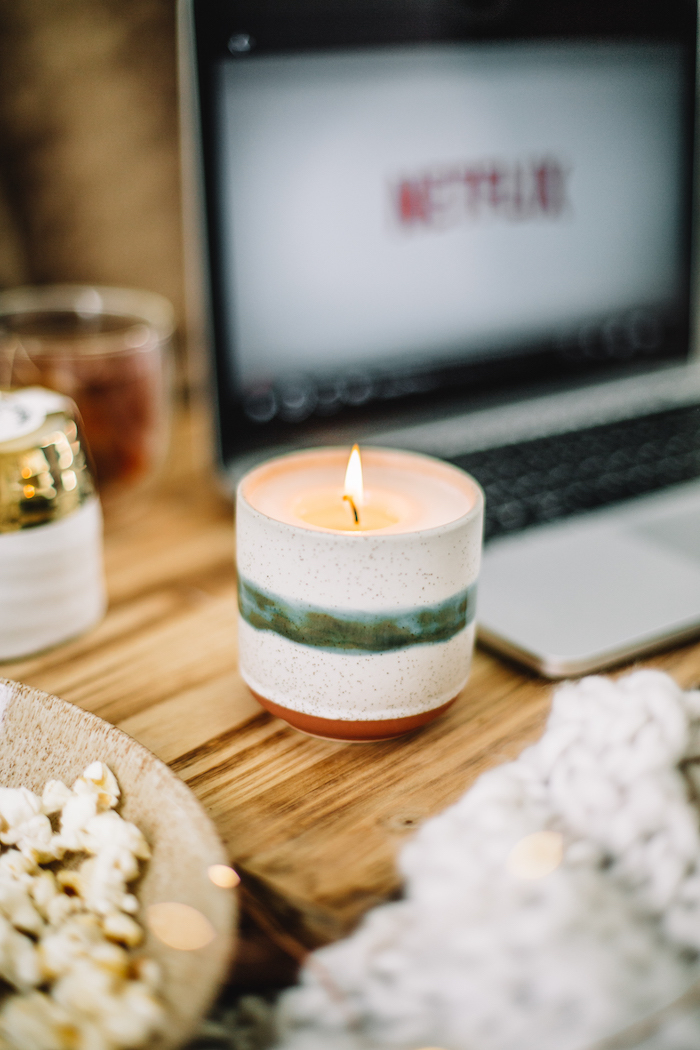 To really set the ambiance, I always opt for a few seasonal candles. I am loving Hyggelight candles. Not only do them smell amazing but each label is filled with a few seeds to regrow into your candle's vessel after it's been burned off. I never know what to do with candle holders so I love the multifunctional use from this clever brand!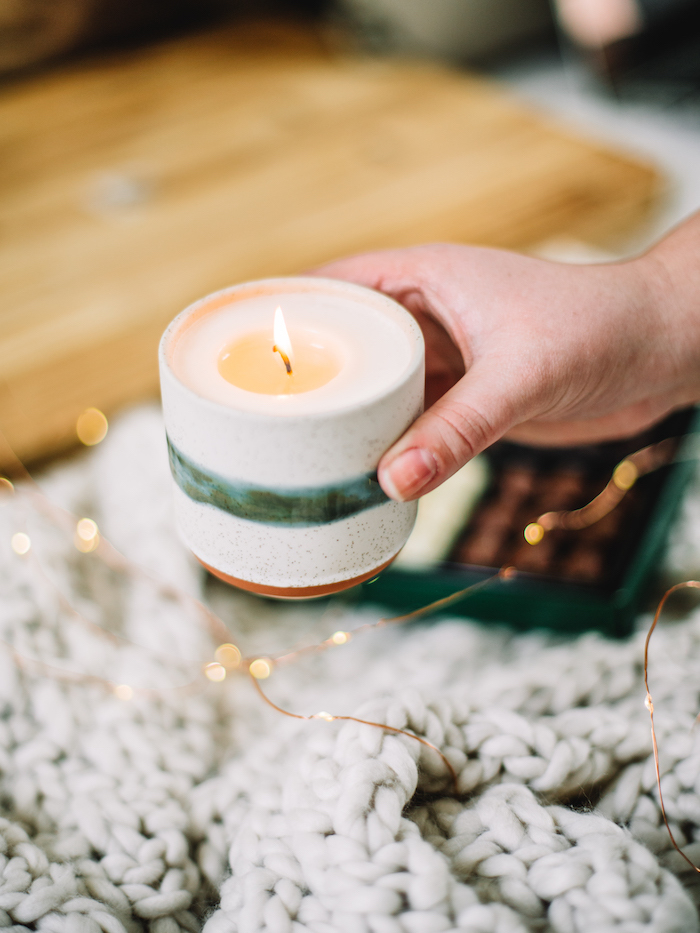 I never start a long cozy afternoon without plenty of snacks! Today I went for kettle corn and chocolate. Luckily Rascal loves to snack on popcorn with me so he was there to keep my cozy!