Summer Chopped Salad with Cherries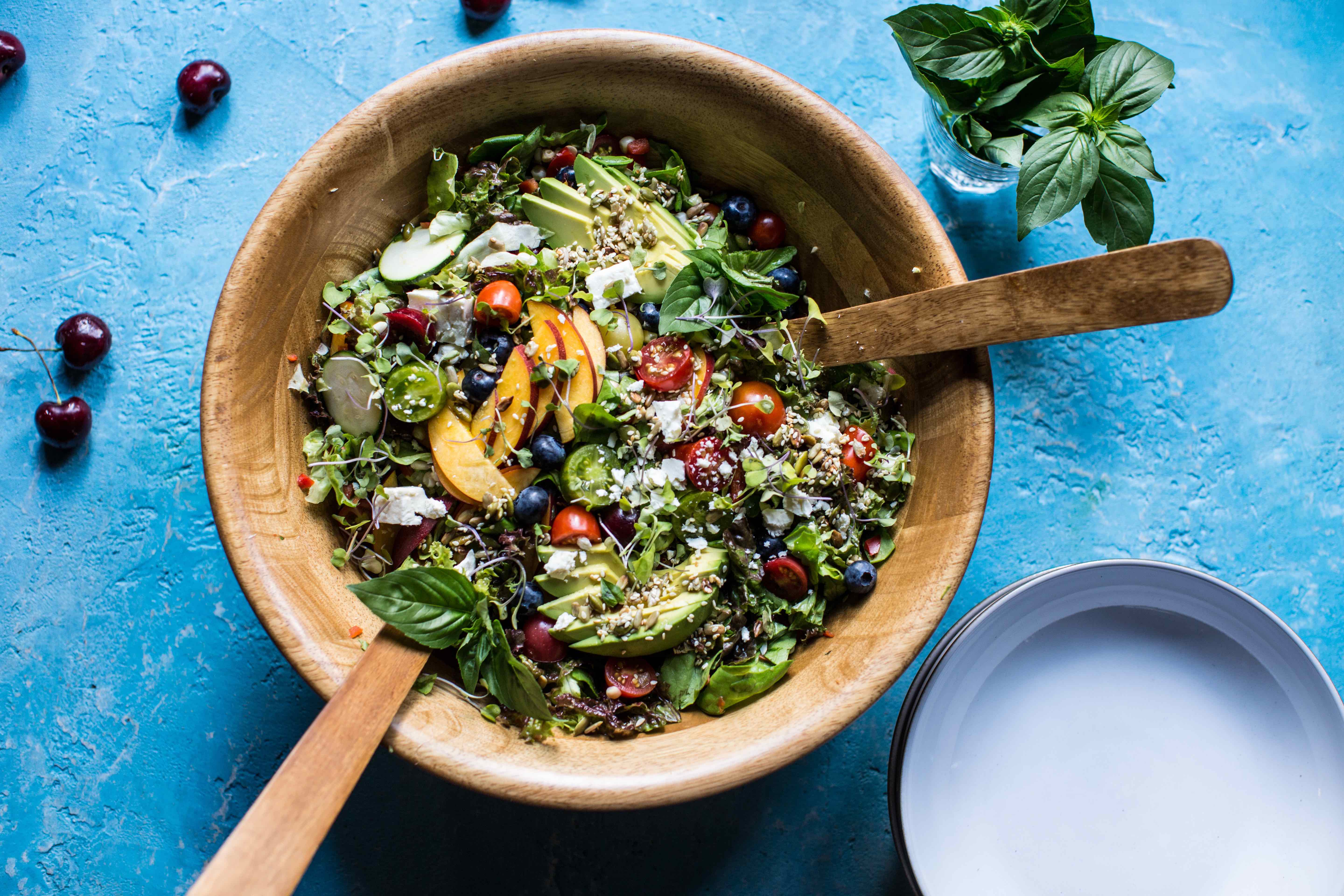 In the summer months there's nothing I love more than a giant salad full of all my favorite farm fresh produce. This Summer Chopped Salad recipe is the perfect combination of flavors!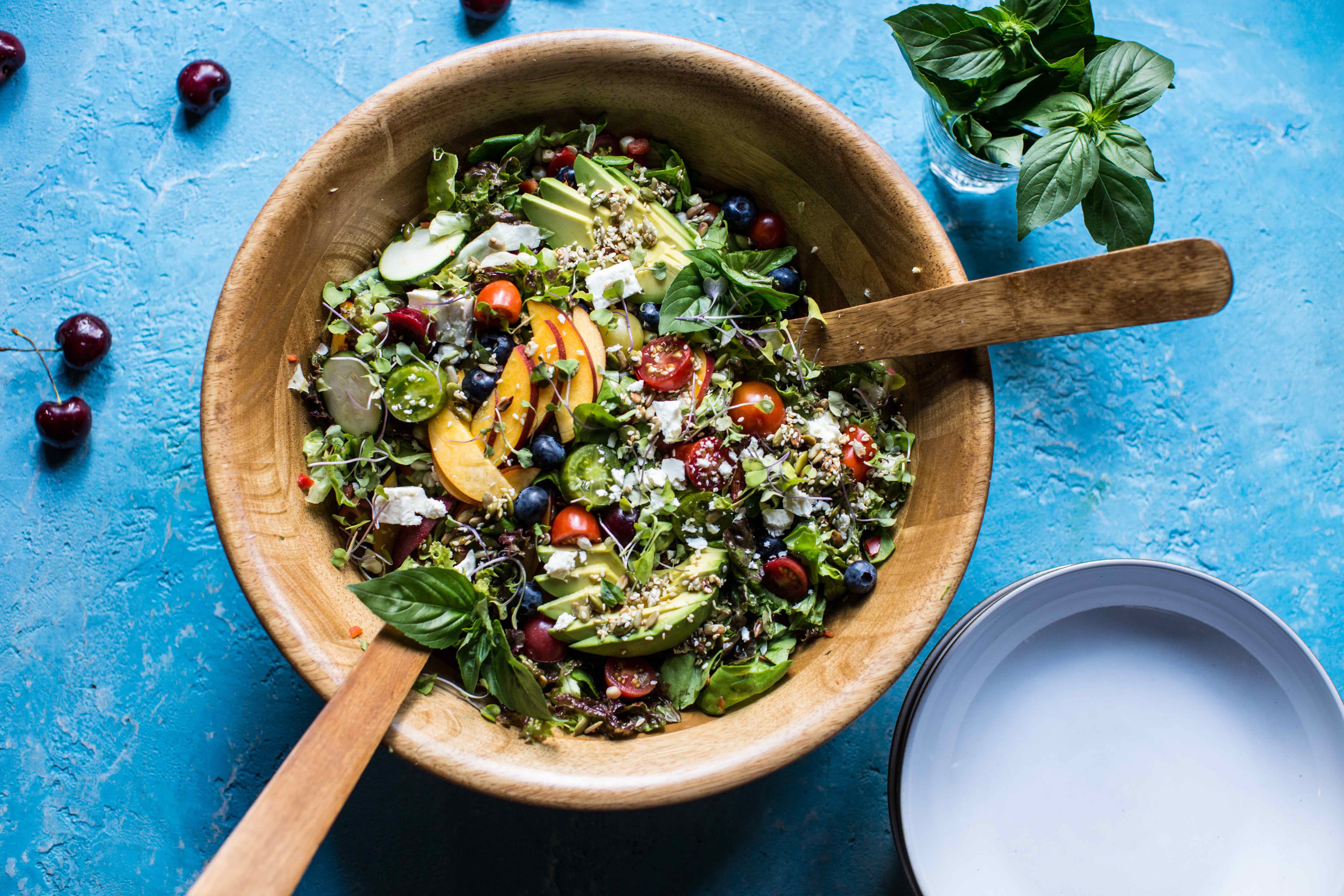 I mean, I pretty much live off of summer berries and stone fruits throughout the summer months and all the way into September. To put it simply, I am a freak for summer produce.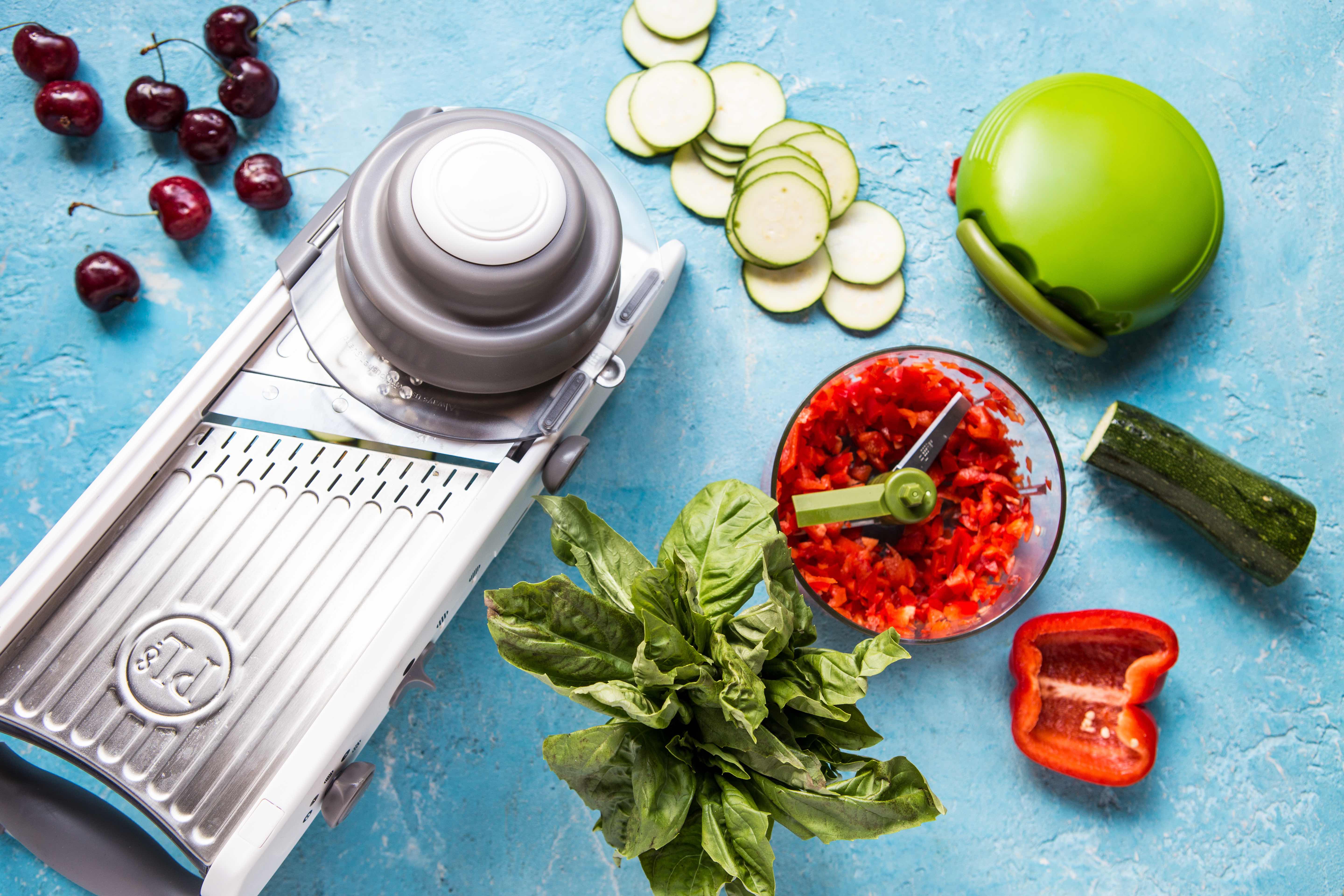 One of my all time favorite things to do this time of year is to take all my favorite fruits and veggies and throw them into one big chopped salad… accompanied by a side of warm naan or pita chips for scooping. I mean, of course.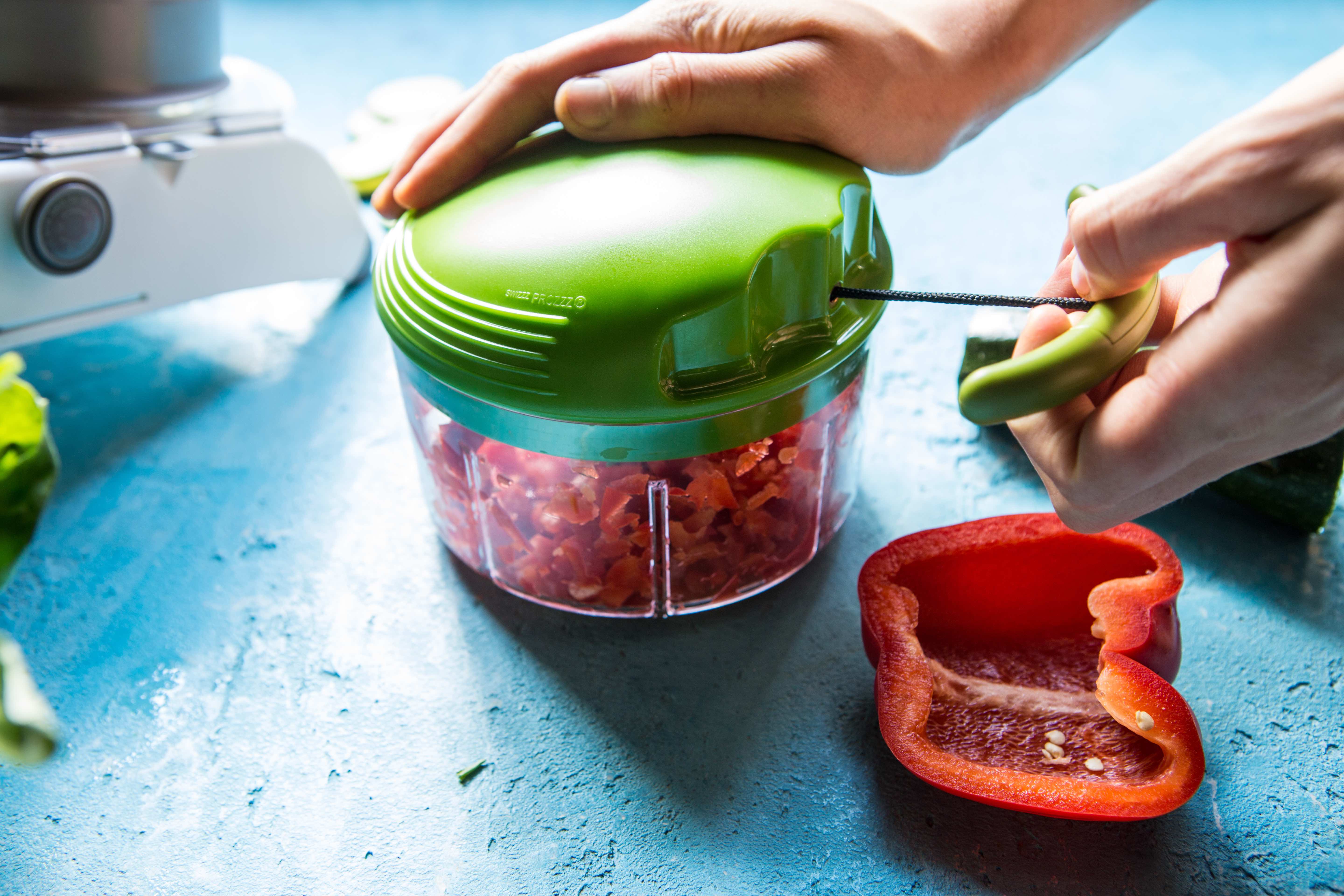 So here's the deal, this is one loaded salad, but it's also so effortless. Just make a quick honey lime vinaigrette, add everything to a bowl, toss it all together, add a little feta cheese (YUM!) and then eat… so simple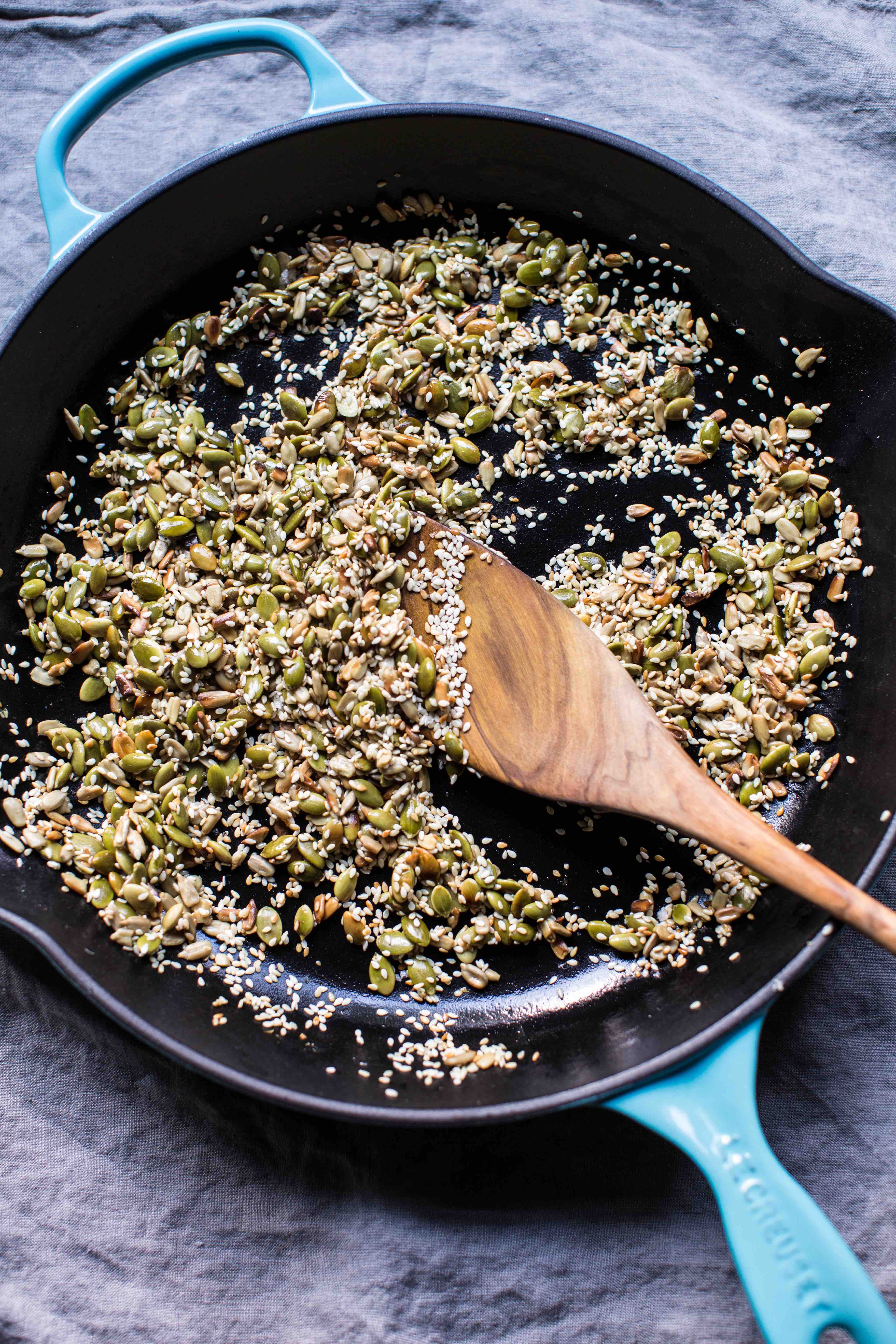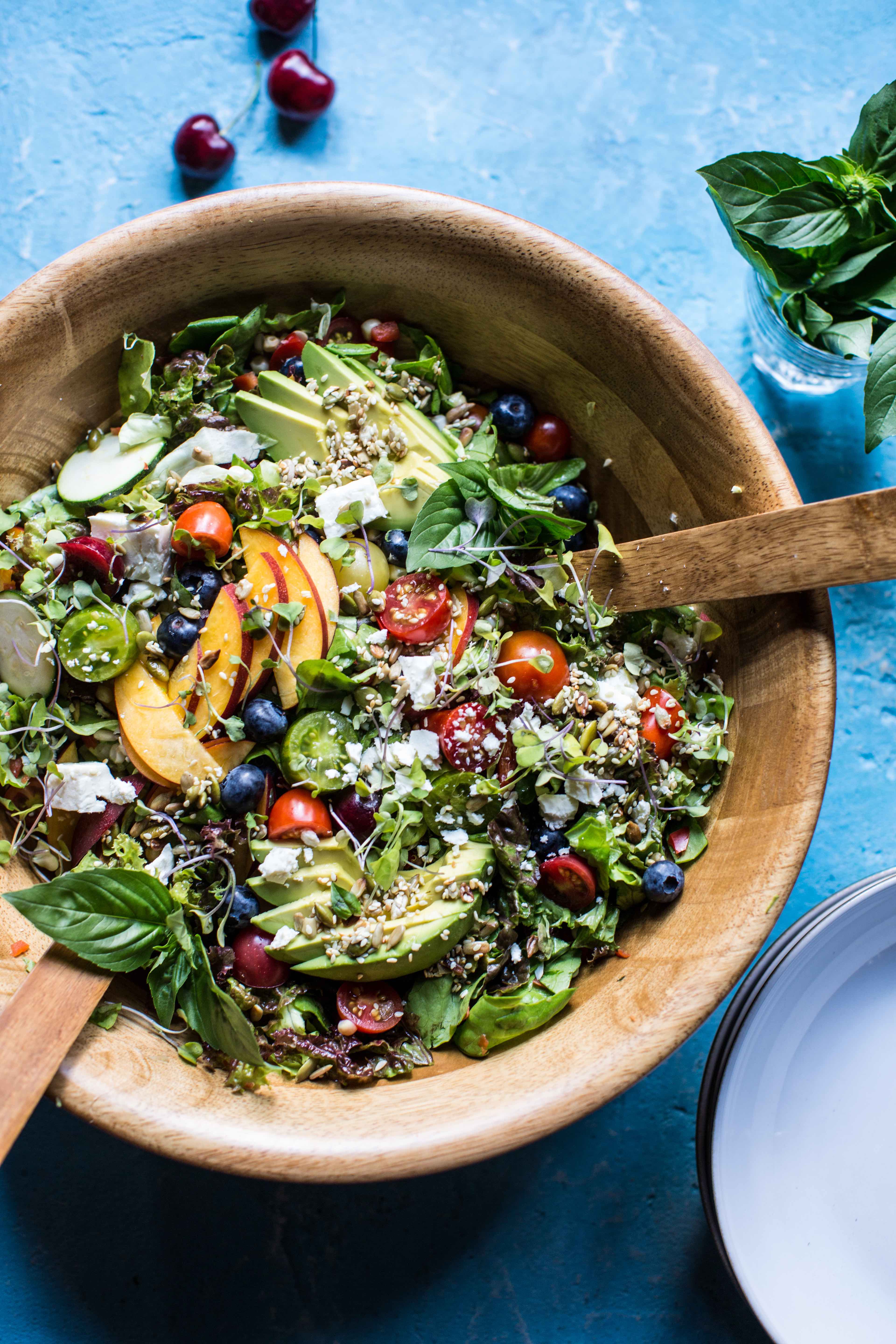 You can customize this salad to consist of whatever you happen to have on hand, or whatever you love. The sky is the limit here, so feel free to have fun and use your favorite summertime produce! Just make sure not to forget the carbs, this big ole' salad, needs those too!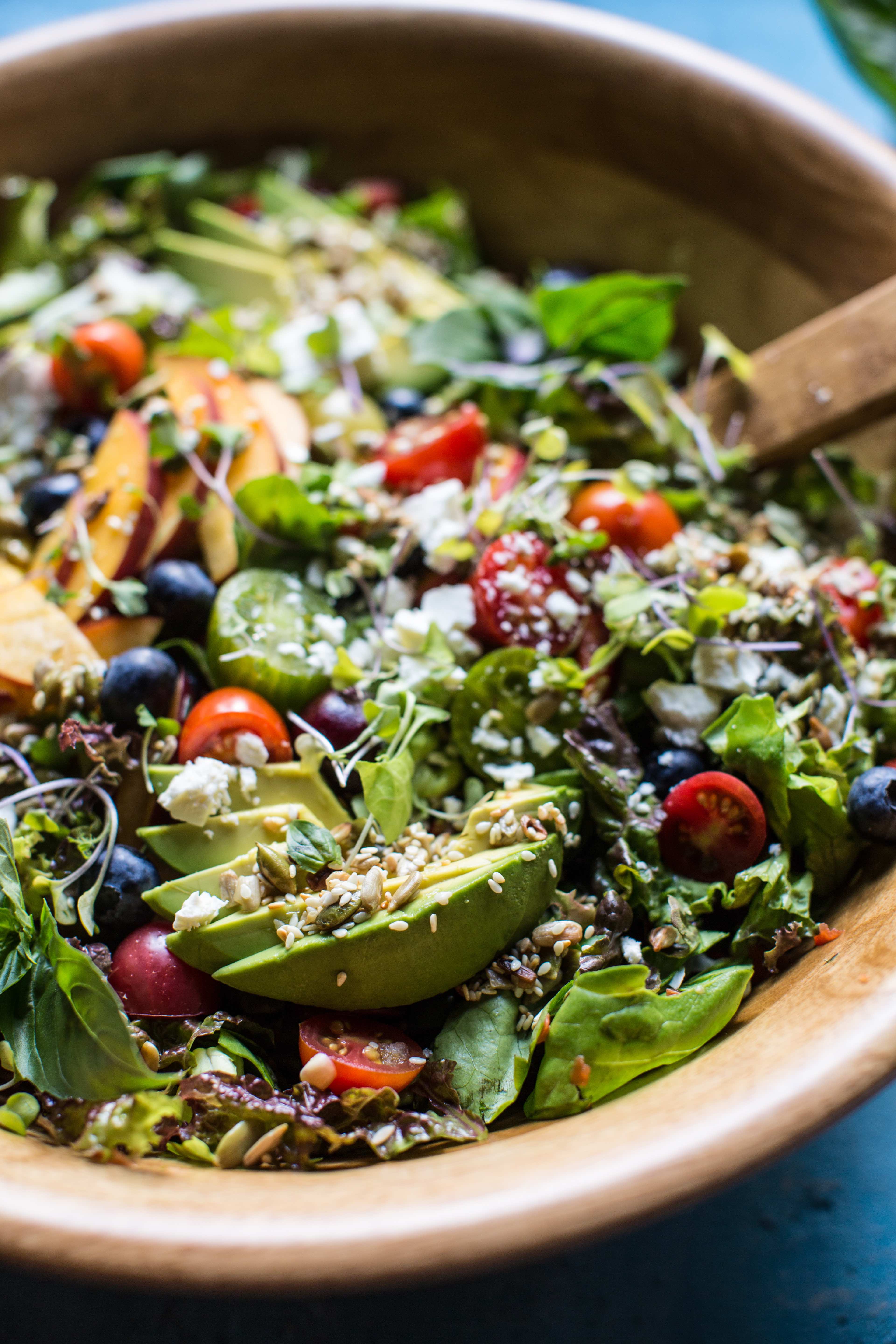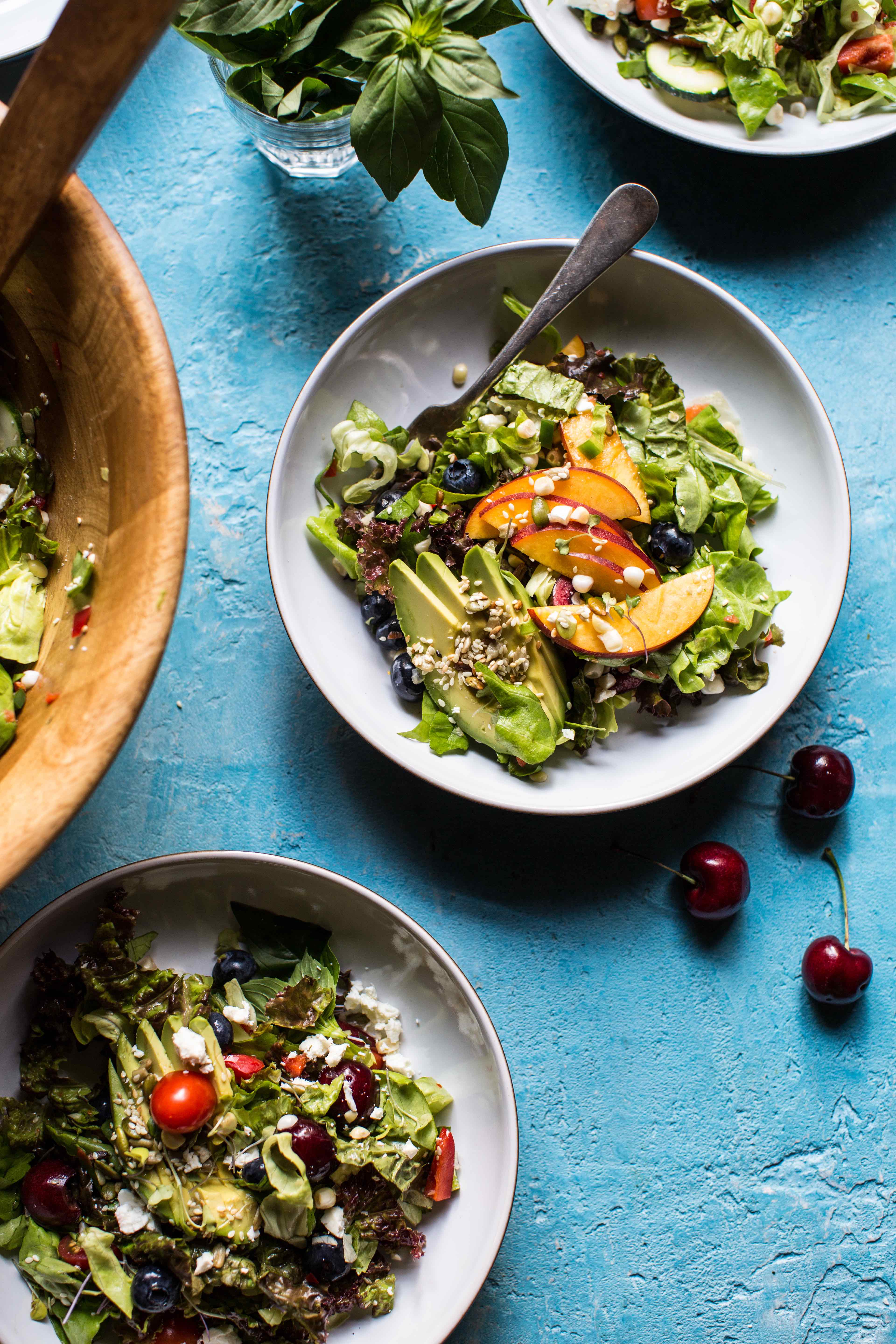 Summer Chopped Salad with Cherries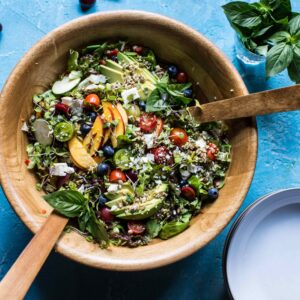 INGREDIENTS
½ cup olive oil
Juice from half a lemon
Juice from half a lime
1 tablespoon apple cider vinegar
2 tablespoons honey
Kosher salt + pepper
4 ears grilled corn, kernels removed from the cob
1 zucchini, thinly sliced
1 cup blueberries
1 cup fresh pitted cherries, halved
1 cup cherry tomatoes, halved
1 nectarine or peach, thinly sliced
1 red bell pepper, sliced
1 jalapeño, seeded + chopped
1 cup fresh basil, roughly torn
6 cups butter or red leaf lettuce, chopped
8 ounces feta cheese crumbled
INSTRUCTIONS
In glass jar or small bowl, whisk together the olive oil, lemon juice, lime juice, apple cider vinegar, honey and a pinch of salt + pepper.
In a large salad bowl, toss together the corn, zucchini, blueberries, cherries, tomatoes, nectarine, red pepper, jalapeño, basil and lettuce. Sprinkle on the feta cheese. Serve the salad alongside the vinaigrette.