Out-of-the-Box Packable Lunches for Sandwich Haters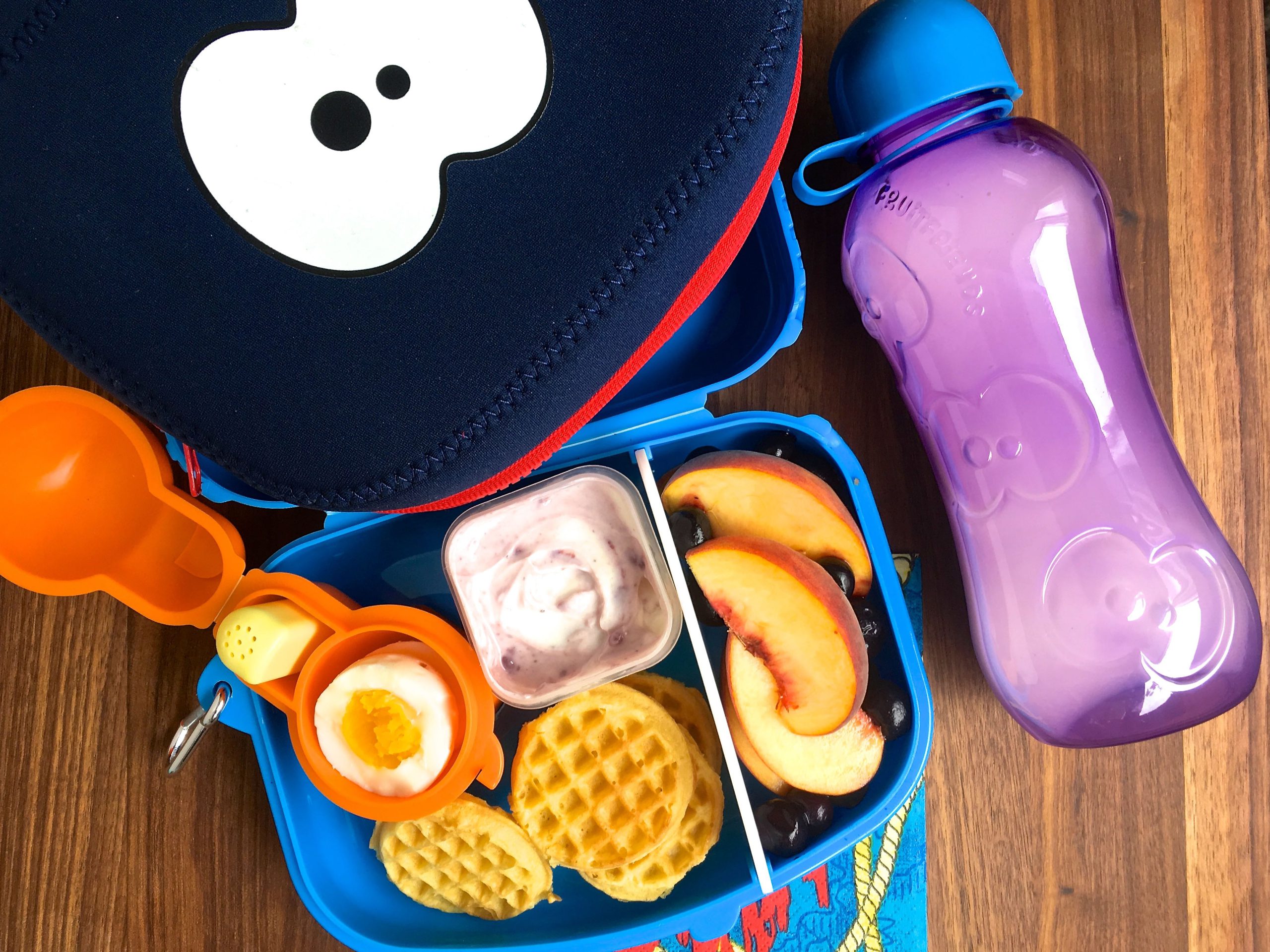 Every school year, the lunch packing game starts off strong. Perfect PB &J one day, turkey on wheat the next. Perhaps chicken salad or tuna fish by Friday. By after a few weeks, the school lunchtime routine can start to feel like a real grind. Who wants to lift the lid and find yet another cold, soggy sandwich lurking alongside crumbled chips and a bruised banana? Not exactly food for thought!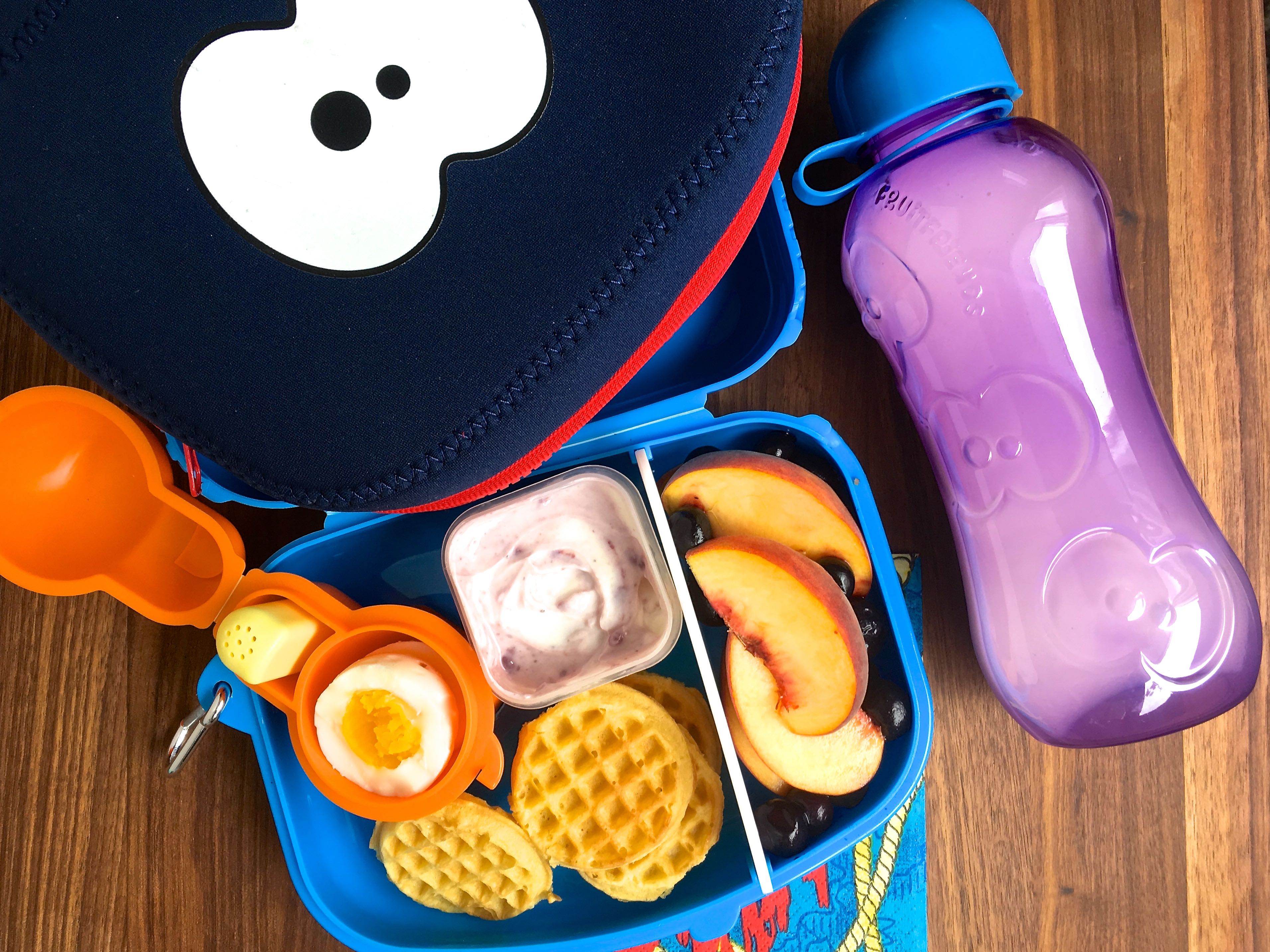 Packing school lunches doesn't have to be a bore (or a chore to prepare). With a little creativity and the right equipment, it's easy to break out of a cold sandwich stalemate. With a few unconventional lunchbox ideas in your repertoire, you can break away from the breadbox and still prepare meals that are nutritious, easy to make, fun to eat and totally unexpected.
Chip and Dip It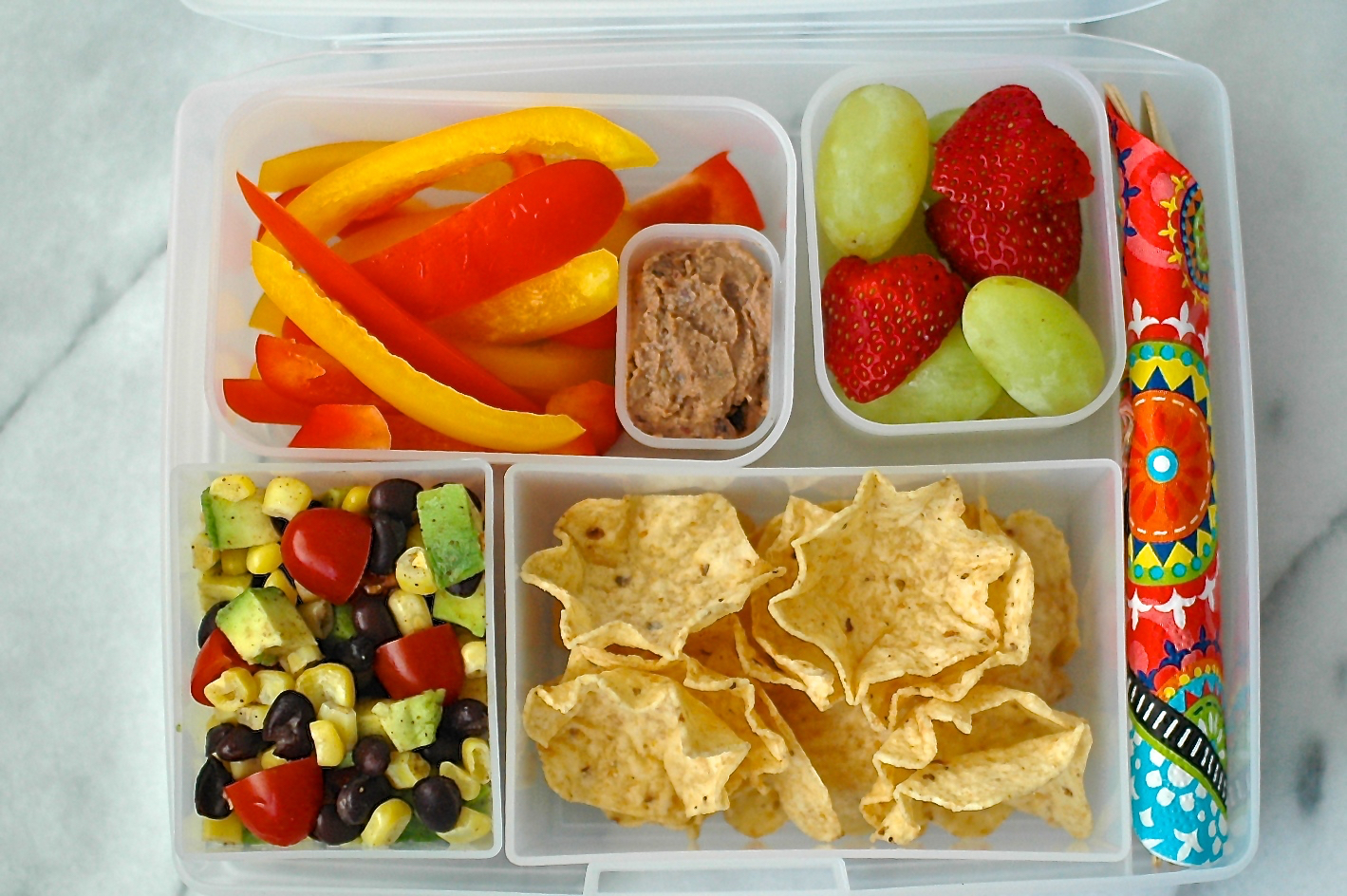 Your child will feel like the life of the party (and the lunch table) when you send chips and dip for lunch. Pair whole grain, scoop style tortilla chips with a colorful combination of black beans, corn and avocado "salsa" for a tasty, nutritious main course. Alongside I like to send sweet bell pepper sticks with black bean hummus, and a cup of fresh fruit.
The key to success with this one is all in how you pack it. I love the Bentology System — which features a series of small containers (with lids) nestled inside a larger box. Those interior lids are so important to ensure the "wet" items like beans and avocado stay where they belong, while the "dry" items like chips stay crisp, crunchy and uncrushed. With this system, you'll be sure their lunch is as delicious and appealing at noon as it was when you packed it.
Make it Souper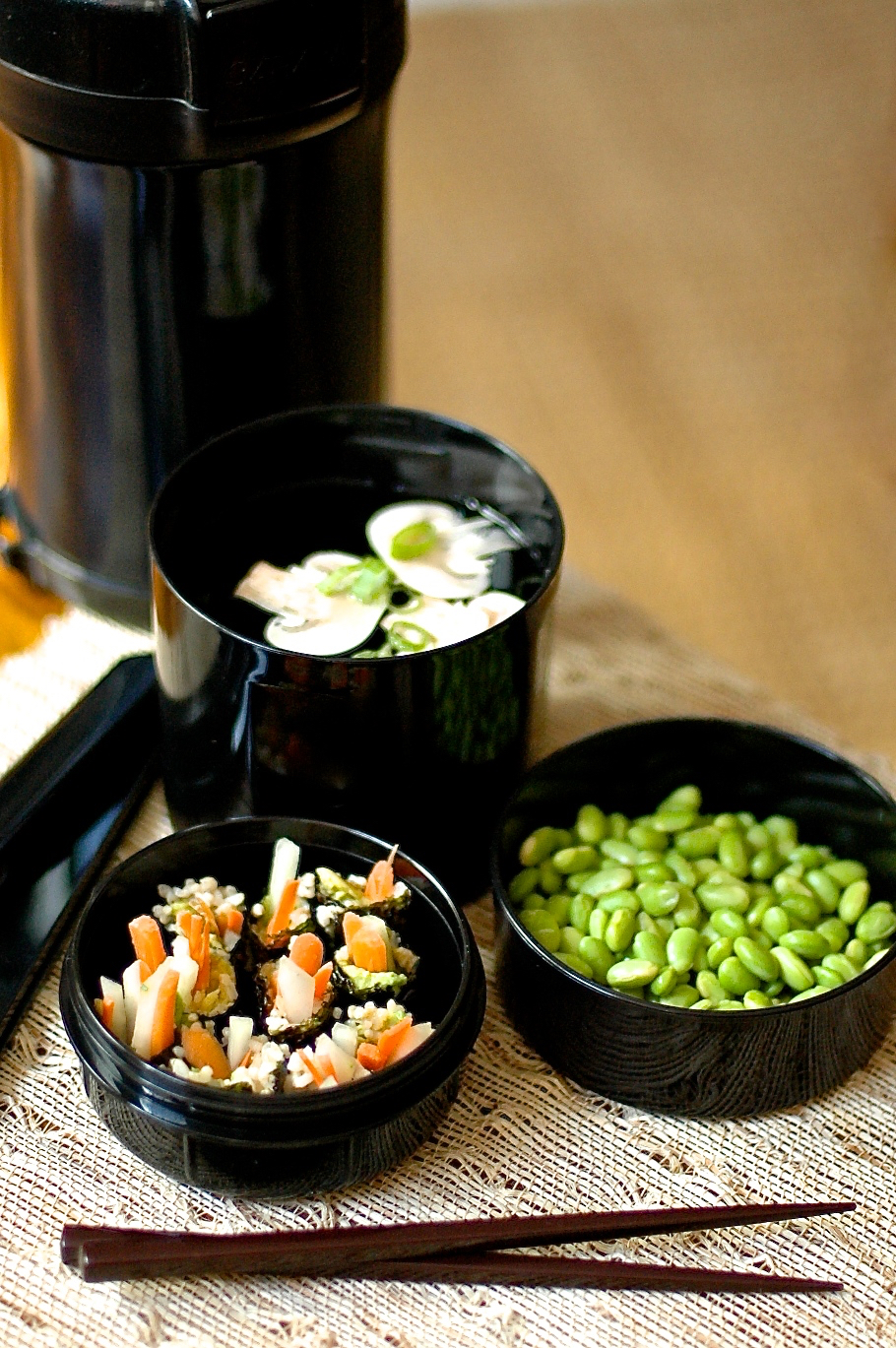 Ever since her preschool days, my daughter has loved eating veggie sushi and steamed edamame for lunch. Recently she's also fallen in love with the Japanese onion soup served at teppayaki restaurants like Benihana. It seemed a shame that I couldn't send her to school with this nutritious, satisfying combo.
Well, it turns out this is exactly the type of thing that Japanese kids take in their lunchboxes. Because their lunchboxes are actually stackable, thermal jar sets, like this one from Tiger, designed to keep hot foods hot and cold foods cold. In wintertime, I plan to change it up with lentil soup and croutons or tomato soup and goldfish crackers.
Breakfast-For-Lunch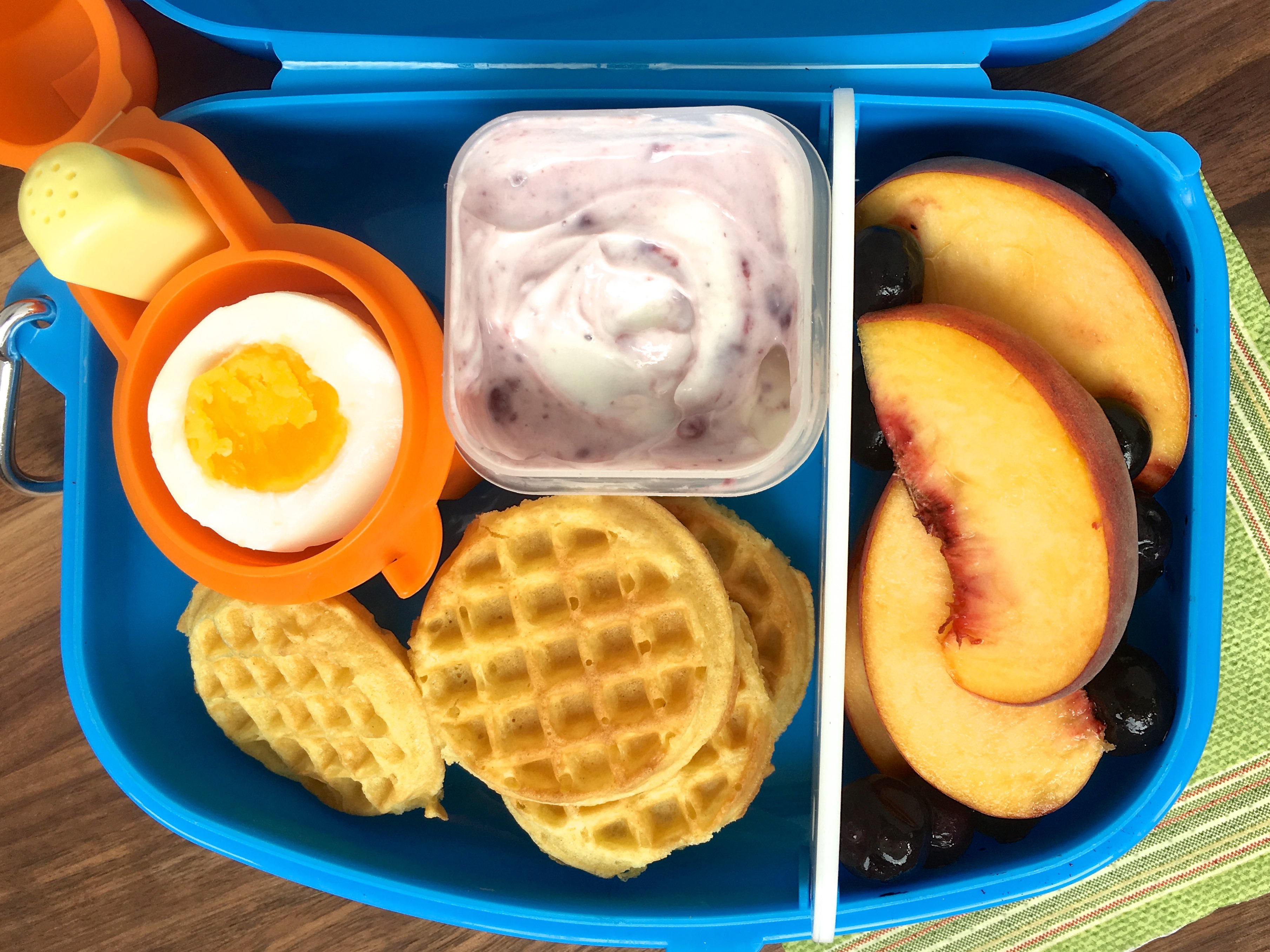 Everyone loves breakfast, so why not have it again at lunchtime? Mini toaster waffles stay deliciously crunchy and make perfect dippers for a container of Greek yogurt. Add a hardboiled egg for an extra protein boost (perfectly packed in this genius little egg keeper — complete with mini salt shaker). Throw in a side of fruit and a bottle of milk for a complete breakfast…for lunch. Everything stays snug in this awesome, compact lunch kit from FruitFriends, which also includes a handy beverage bottle in the insulated case.
For more great ideas, check out Dani Meyer's 5 favorite school lunches for littles as well as some great advice on troubleshooting common lunchbox issues, here.