Ring in the New Year with a Kid-Friendly "Bubble Bar"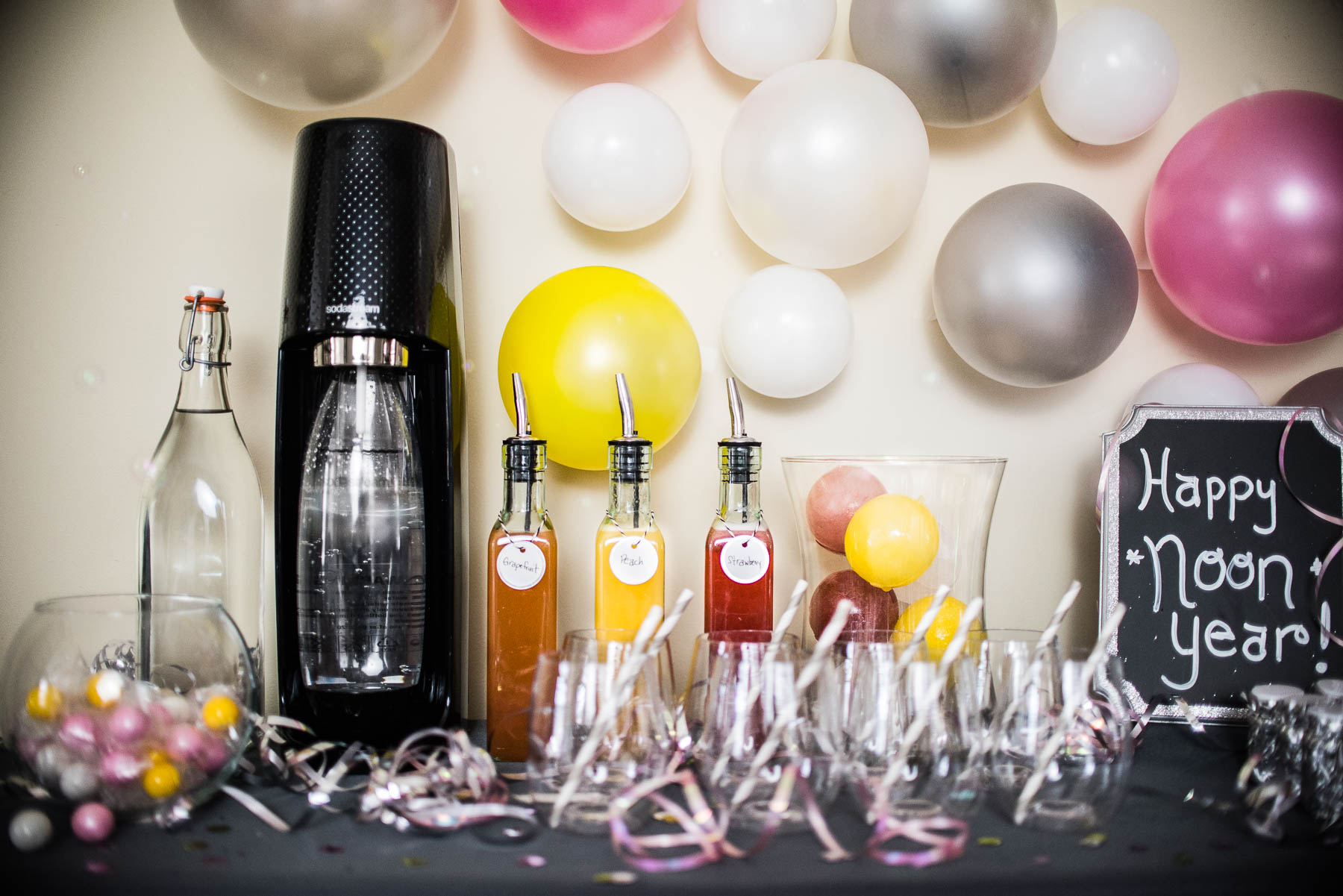 Young children love a good party as much as anyone. Unfortunately for them, traditional New Year's Eve celebrations take place long past bedtime. The solution? Throw kids a Noon Year's Eve party earlier in the day. No need to uncork the champagne. This children's party gets its effervescence from a variety of kid-friendly bubbles.
Create a Bubbly Mood
Secure latex balloons to the wall, inflated to differing sizes to create a festive look. When taped straight-on they provide the perfect bubbly backdrop.
A non-alcoholic bar featuring Sodastream carbonated water and homemade fruit syrups poured into oil dispensers provides an interactive element. Kids will love concocting their own sparkling beverages flavored with syrups and ice cubes in a variety of flavors. Round ice cubes, frozen in Sphere Ice Molds, are a great way to keep the theme going. We used a variety of fruit juices to add color and flavor to ours. GoVino shatterproof glasses and paper straws provide that fancy grownup look.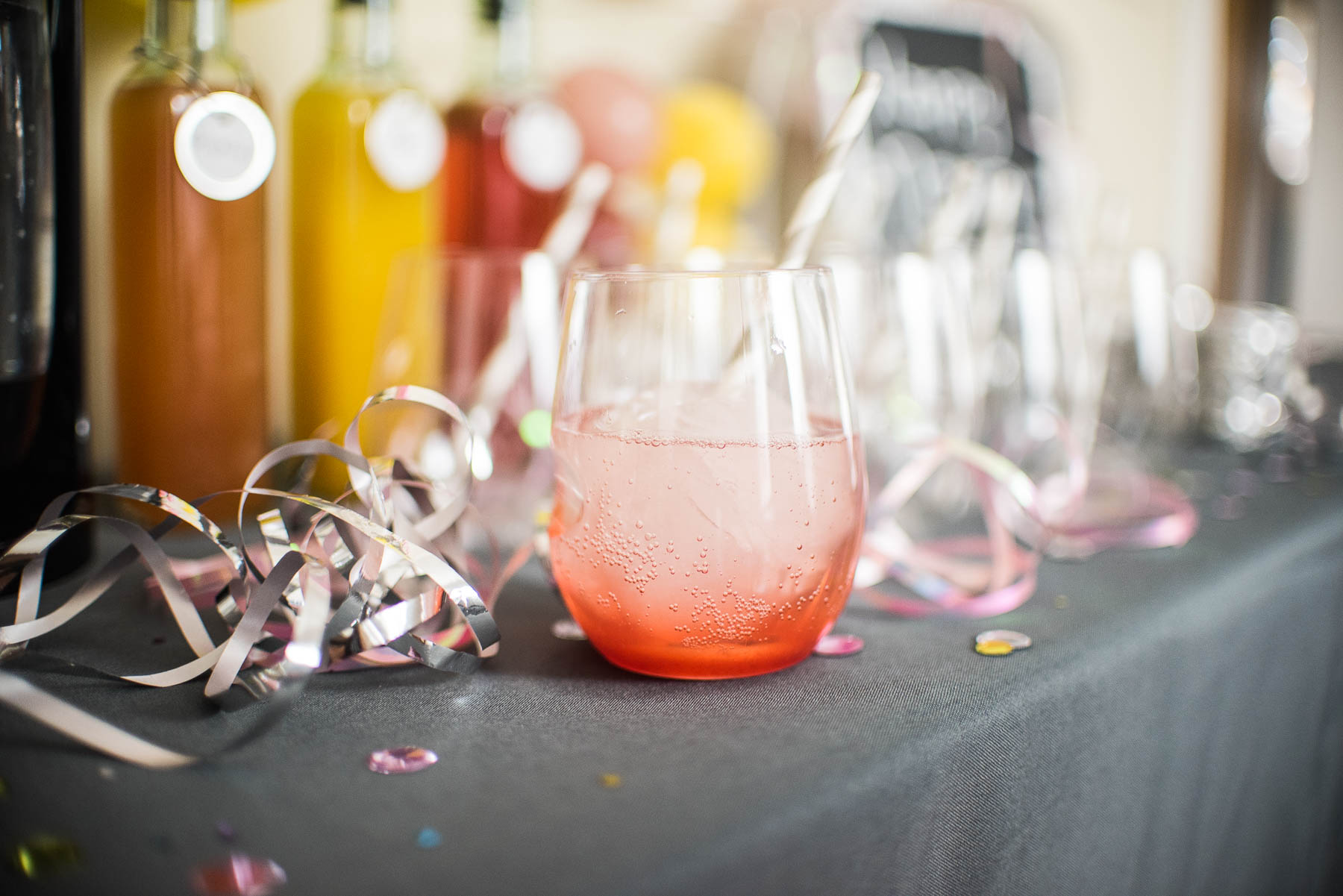 Make Your Party Pop
Fashion an inexpensive DIY balloon drop using a plastic tablecloth, yarn and painter's tape. Then crank up some kid-friendly pop music to get everyone up and moving. Just before the stroke of noon, pass out miniature bottles of bubbles. The kids will go wild trying to pop them (plus they are far easier to clean up than confetti).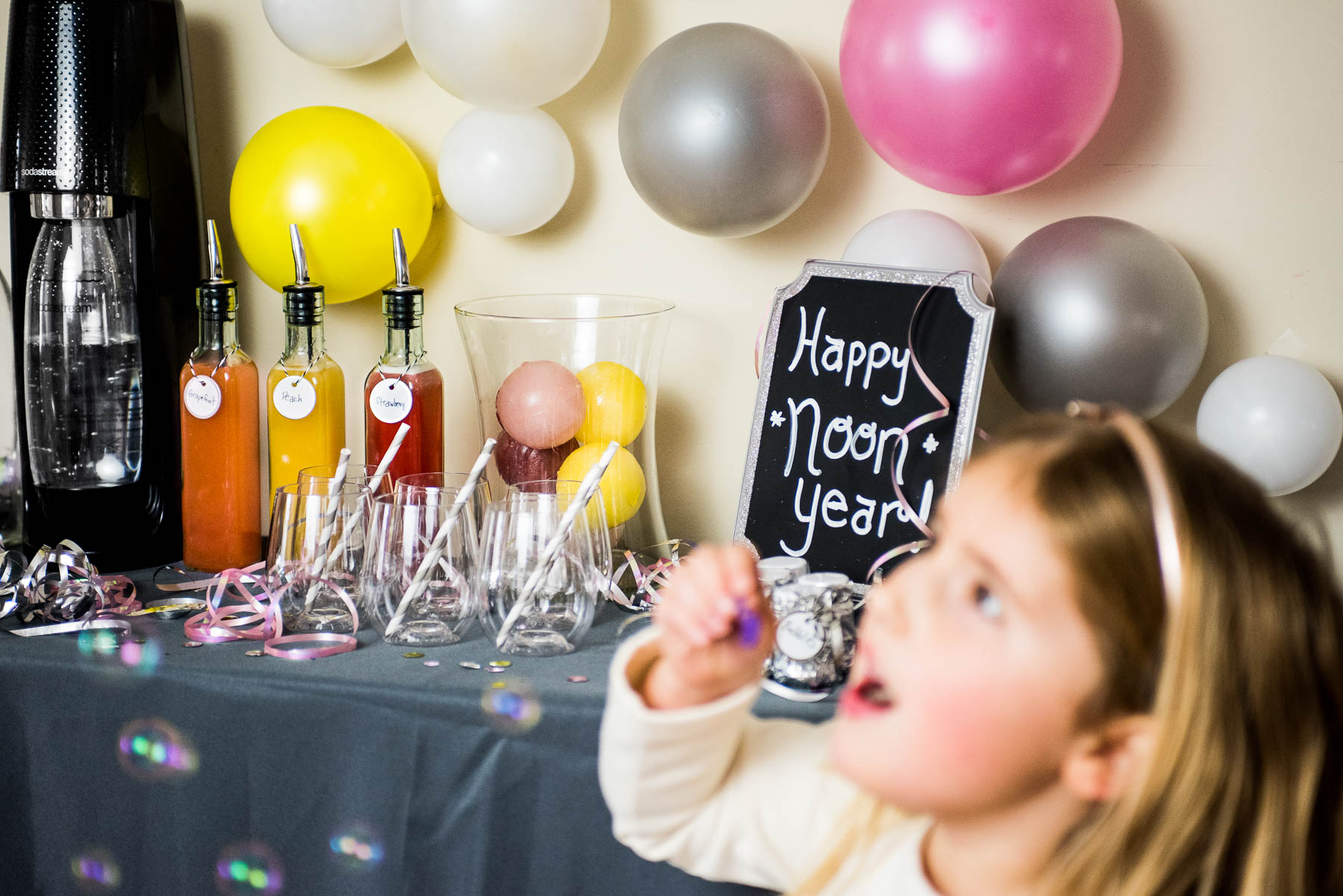 By one o'clock, little ones will be ready for a rest. By evening, even older kids are likely to start feeling as droopy as a day-old balloon. Parents can bask in the glow of an early bedtime and a peaceful start to 2017.
Strawberry Soda Syrup Recipe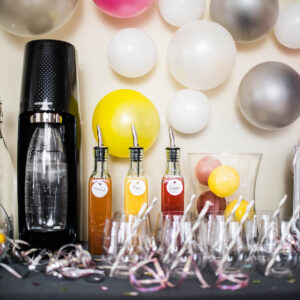 INGREDIENTS
2 cups frozen strawberries
½ cup water
¼ cup sugar
INSTRUCTIONS
Place all ingredients in a small saucepan and bring to a boil. Turn heat to medium and continue to cook, stirring occasionally for 30 minutes.
Remove mixture from heat and allow to cool for 5 minutes. Pour syrup through a fine mesh sieve, pressing on solids to release all liquid. Discard solids (or save for spreading on toast).
Pour syrup into an oil dispenser and refrigerate until cold. Pour syrup into carbonated water to create strawberry soda.
Syrup can be stored in refrigerator for up to two weeks.