This Donut and Apple Cider Tea Date Makes for the Perfect Fall Afternoon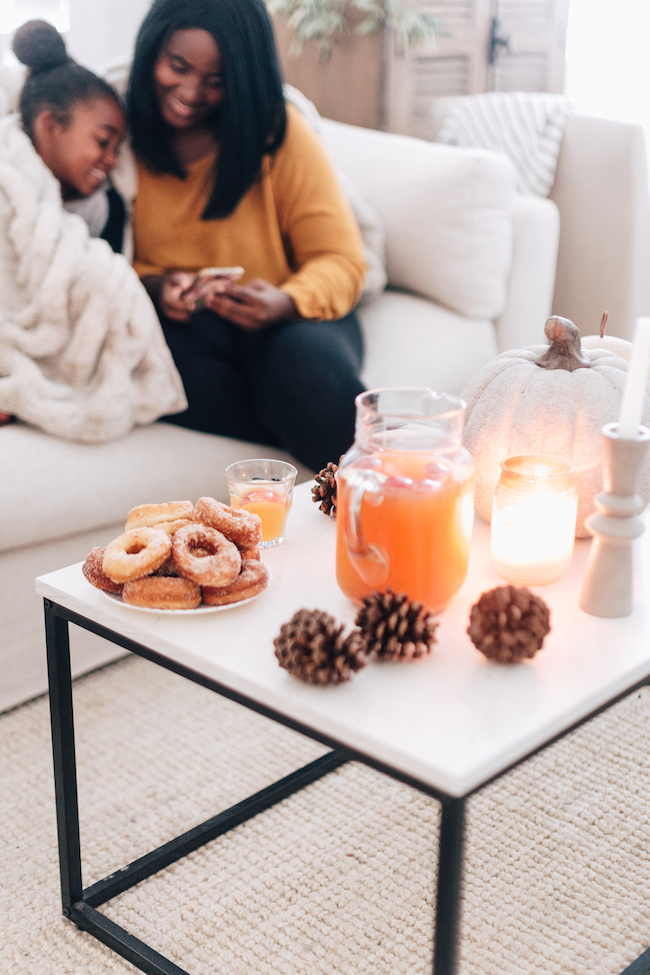 There is no one more eager than my little girl in the kitchen. She is always asking to help me in any way she can. Can I cut this mamma? Can I stir this mamma? Mamma, do you need help with that? She has such a heart to help.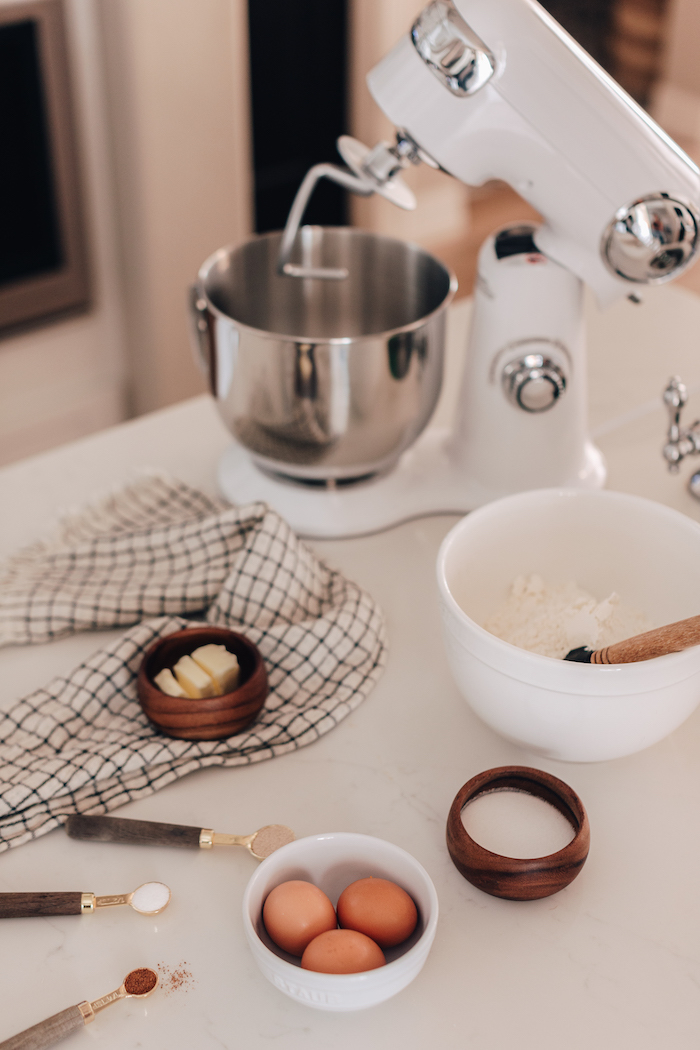 5.5 Qt. Stand Mixer

By Cuisinart

Shop Now
So, as the fall season starts, I thought she and I could take some time to make homemade donuts and apple cider one afternoon. Cinnamon sugar rolled donuts served warm is a love language for both of us and what better way to ring in the fall season than with apple cider tea!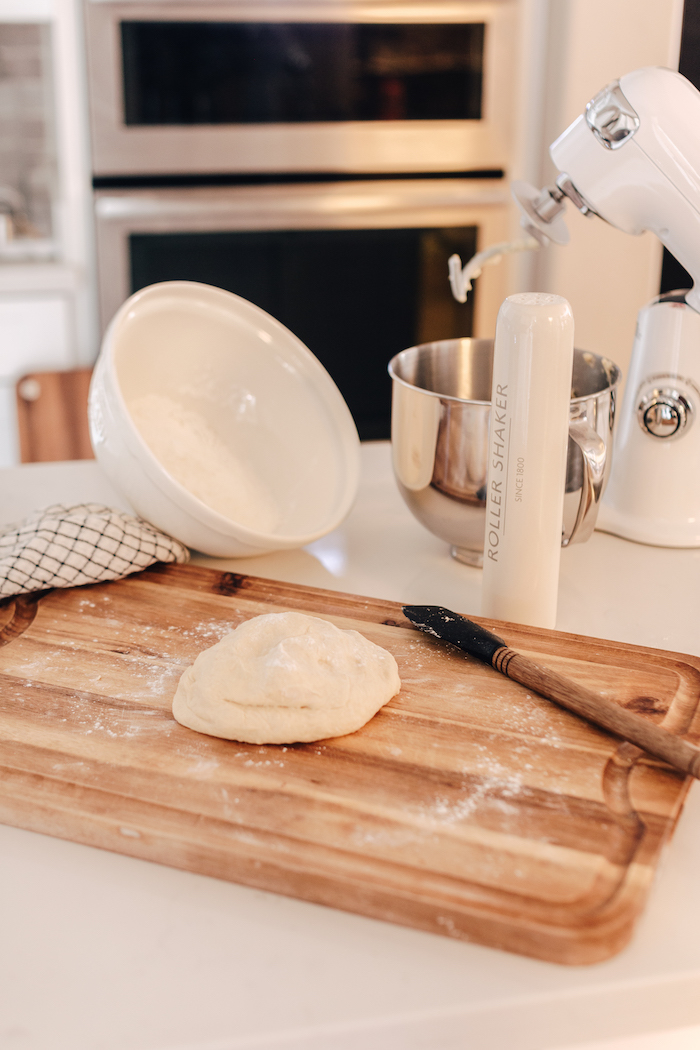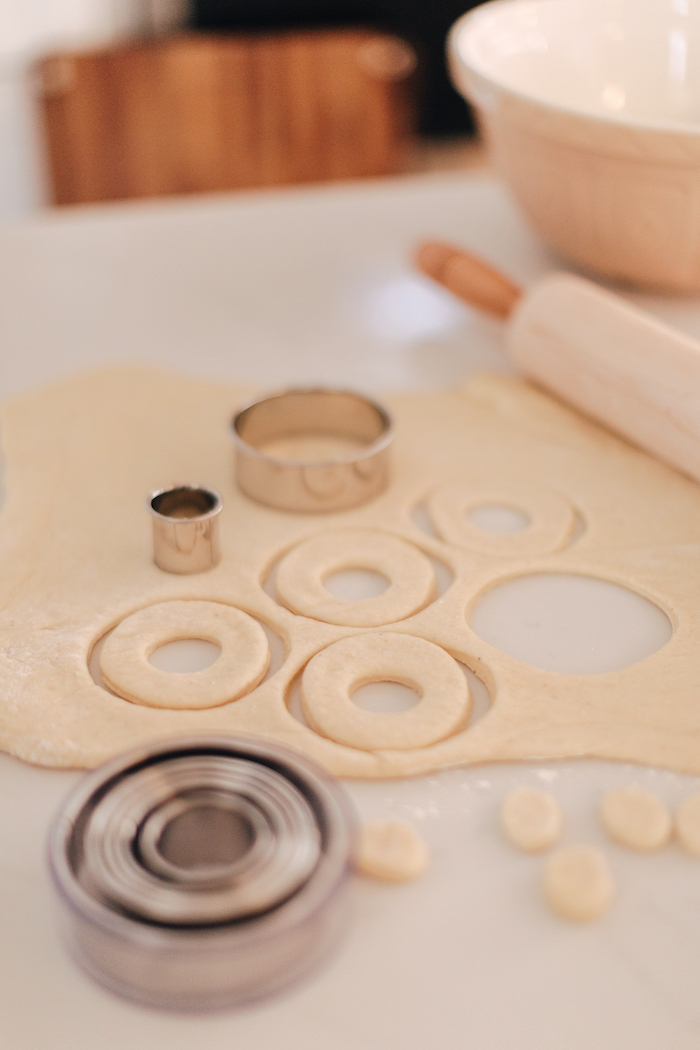 11-Piece Round Cutter Set

By Ateco

Shop Now
How to make cinnamon sugar rolled donuts
Have you ever made homemade donuts? Well, if not, you're in for a treat and some fun! Grab a kid or two and invite them into the kitchen to help you with the rolling and dipping! This has some extra steps but the results are well worth it. If you're looking to cut a corner or two or simplify the donut recipe, instead of using homemade dough, you can use canned biscuits.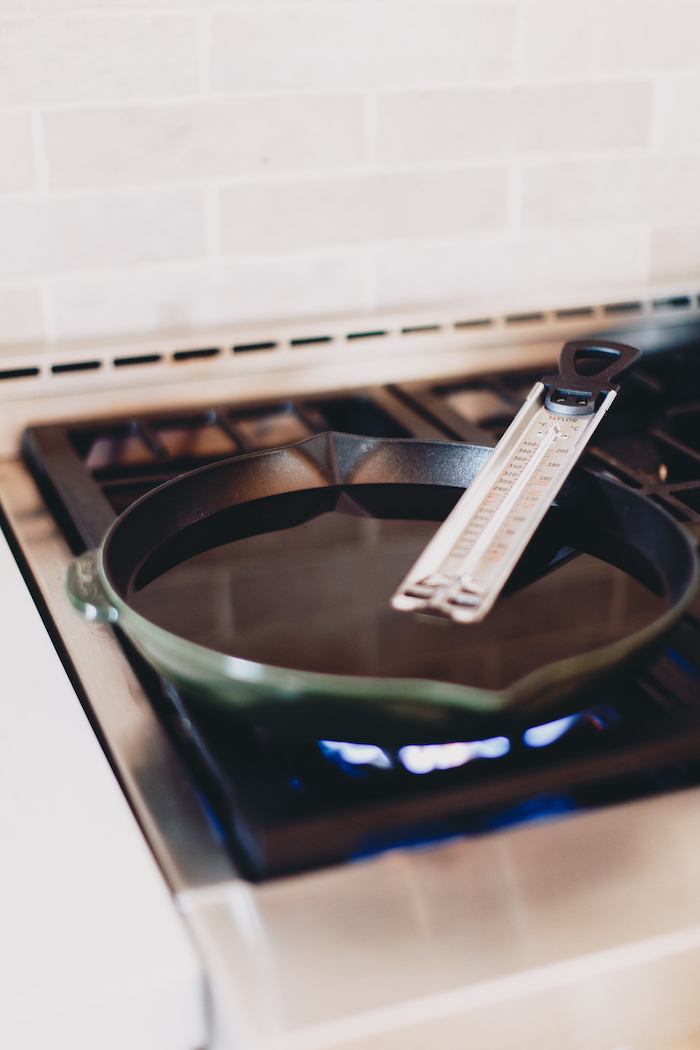 Precision Candy Deep Fry Thermometer

By Taylor

Shop Now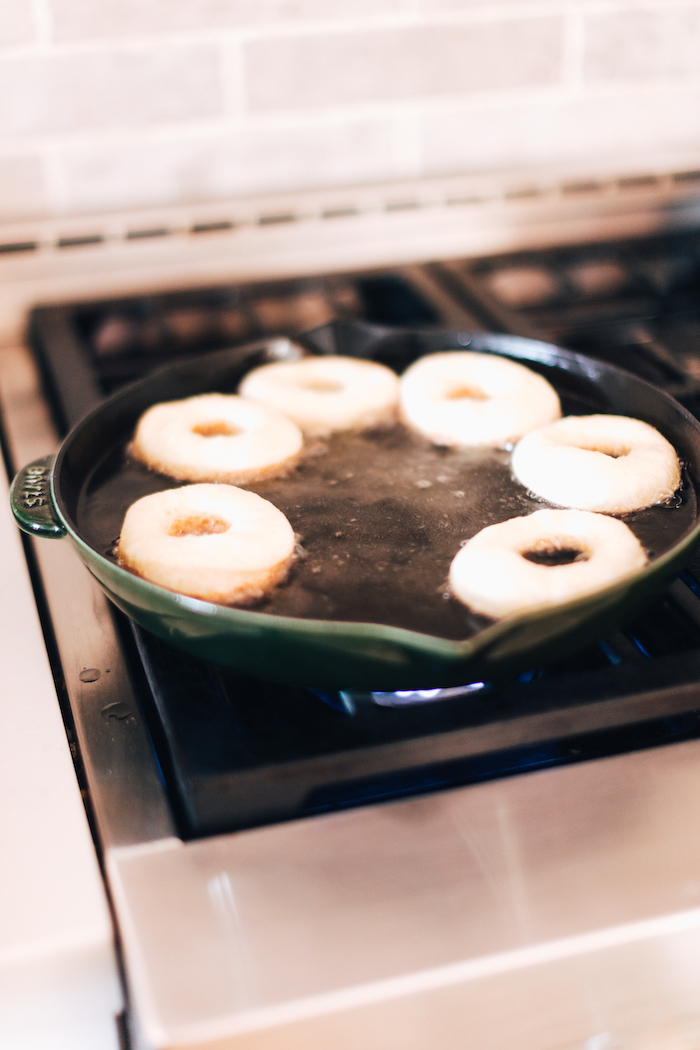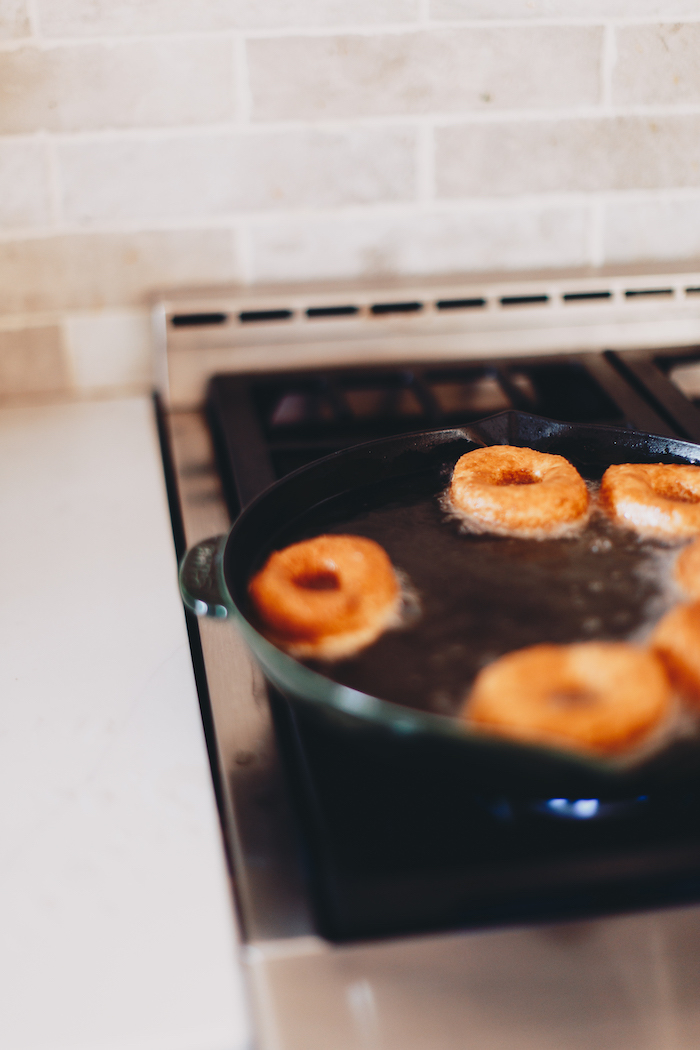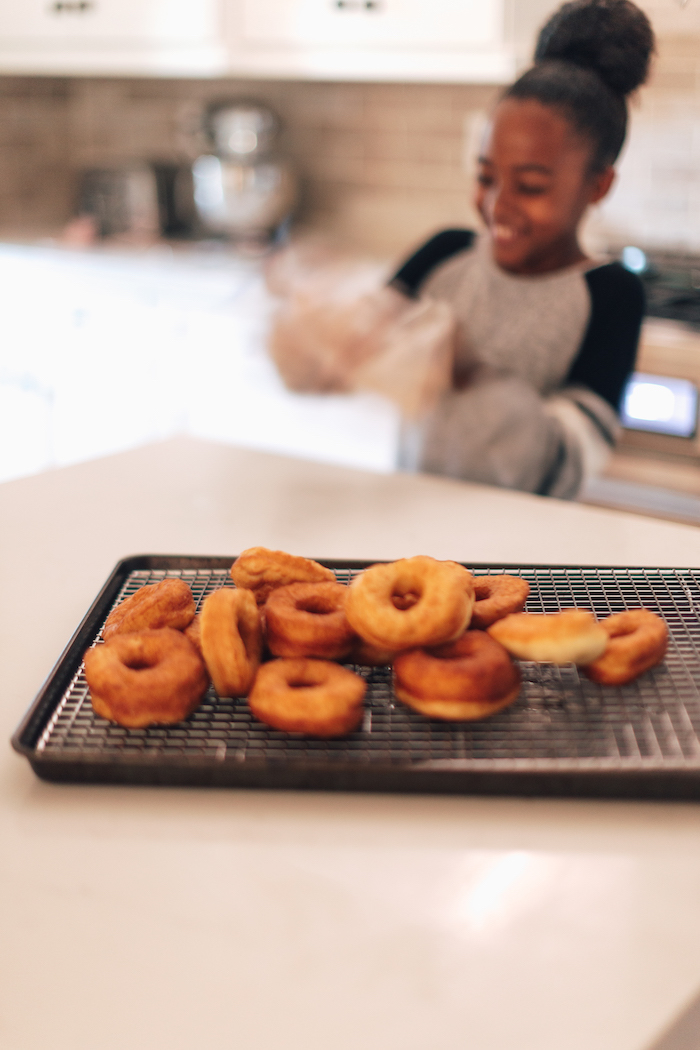 Cinnamon Sugar Rolled Donuts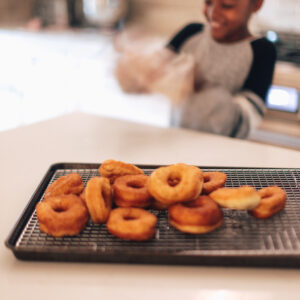 INGREDIENTS
For the Donuts:
3 cups all-purpose flour
¼ cup sugar
½ teaspoon salt
2 teaspoons instant yeast or active dry yeast
¼ teaspoon ground nutmeg
1 large egg
1 cup milk
2 tablespoons (28g) melted butter
½ teaspoon vanilla extract
6 cups peanut oil or shortening for frying
For the Cinnamon Sugar Coating:
1 cup sugar
1 teaspoon cinnamon
INSTRUCTIONS
To make the dough: In a large bowl whisk together the dry ingredients. In a small bowl, whisk together the egg, milk, melted butter, and vanilla. Add all at once to the dry ingredients to the mixer. Slowly mix in wet ingredients using the mixers dough hook. Mix until it makes a soft dough. Cover and let rest for 5 minutes.
Using a mixer along with the dough attachment, mix and knead until it makes a soft dough. Cover it for five minutes and let it rest! If you're in the market for a new mixer, you should really look at this stand mixer from Cuisinart. So many fancy bells and whistles and it comes in some classic colors that will go with any kitchen.
After the dough has rested, knead it again for another 6 minutes until it is soft. Place the dough into a large greased bowl and cover the top with wrap and let it rise for about 1.5 to 2 hours.
Turn the dough out onto a lightly floured surface. Then, roll the dough gently to about ¼ of an inch and cut the donuts using round cutters like these from Ateco. I used the 3 in. for the outer and the smallest one for the inner.
Cover the donuts loosely and let them rise again for another 30 minutes to an hour or until they have doubled in size. You can do the dishes, make the tea or prep for frying during this time.
Prepare a deep cast iron skillet or Dutch oven and add the oil. Use a candy thermometer to heat the oil to about 350. Depending on the size of your skillet, place 3-6 donuts at a time and make sure they are not crowded. Fry each side until golden brown. Turn over and repeat. This will take less than a minute so don't step away from the donuts while they are frying.
Drain on a baking rack, and in a Ziploc bag filled with a mixture of cinnamon and sugar, toss to coat the donuts.
Serve warm.
* This recipe was adapted from King Arthur Flour
How to make apple cider iced tea
You can use cold or hot tea, but this recipe calls for a cold brewed tea! I used this cold coffee brewer by Primula and instead of using ground coffee, I used tea in the middle filter which filters out particles that cause bad flavor and brewed it all night in the refrigerator. I love products that make your life easier and this is definitely one of them! This is now a staple in my house for brewed coffee and tea!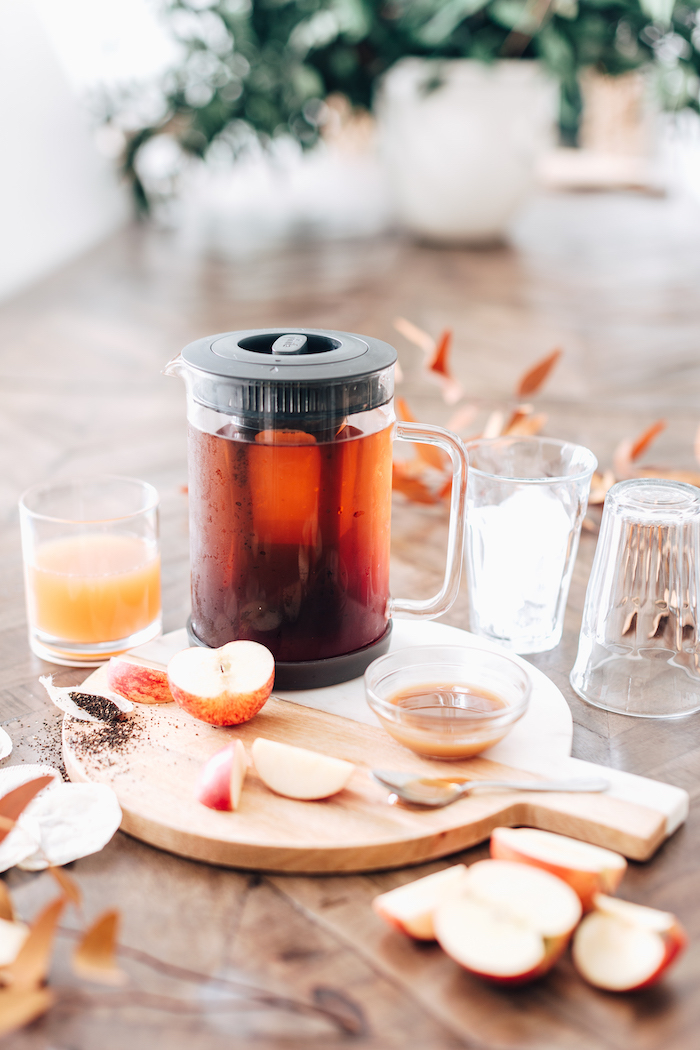 Cold Brew Iced Coffee Maker

By Primula

Shop Now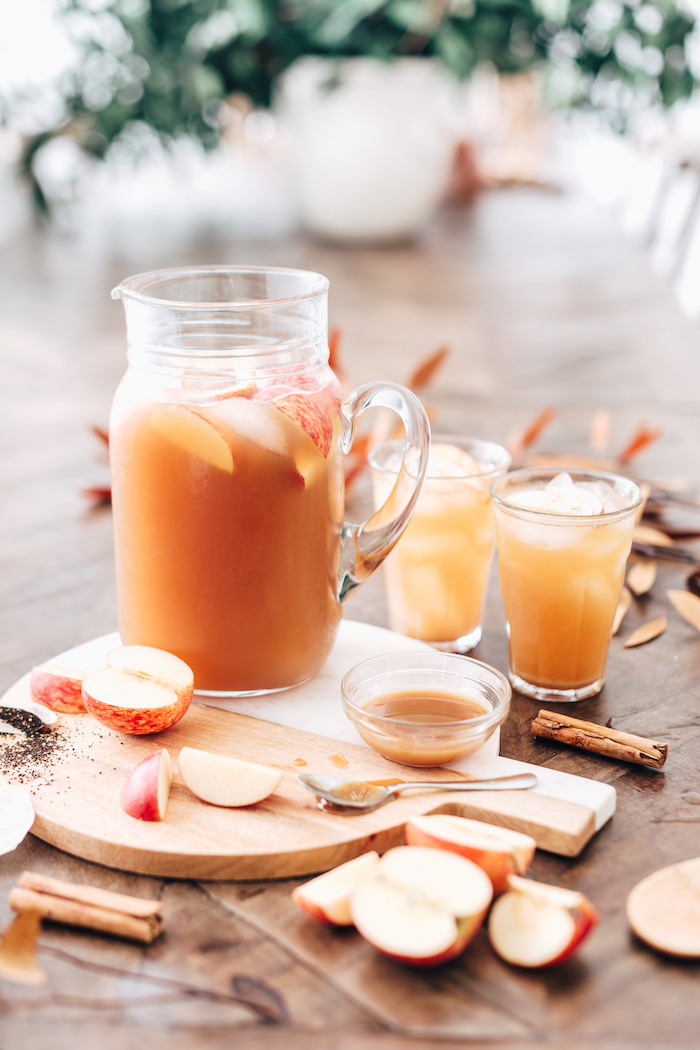 Picardie Drinking Glasses & Tumbler Set

By Duralex

Shop Now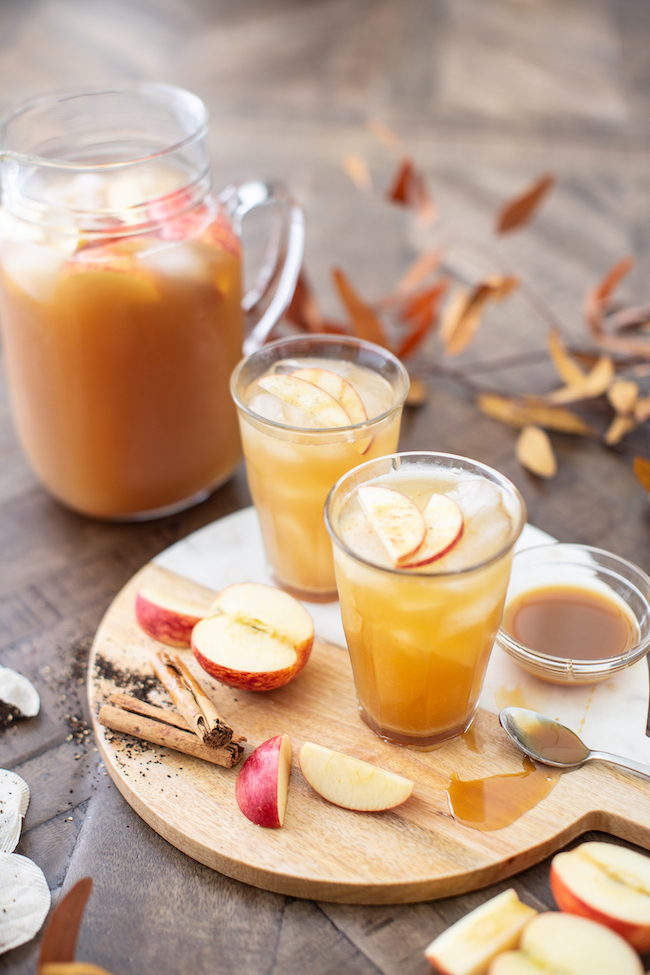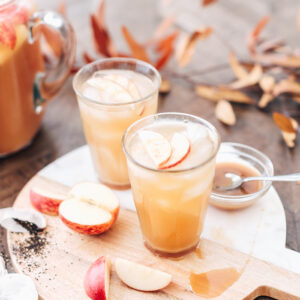 INGREDIENTS
3 bags of iced tea bags
4 ½ cups water
4 cups apple cider
¼ cup caramel iced cream topping
Fresh apple slices (optional)
INSTRUCTIONS
Add the open loose tea bags to brew filter. Then pour cold water over tea. Next, brew in the refrigerator overnight.
Once the tea is ready, stir apple cider and caramel topping into a pitcher. Refrigerate until chilled. Serve over ice.
You can add more or less apple cider as you see fit!
This will be so fun with you this fall! Take some time out this weekend and enjoy this treat with someone special!