Nutella Stuffed Pancakes with Irish Whipped Cream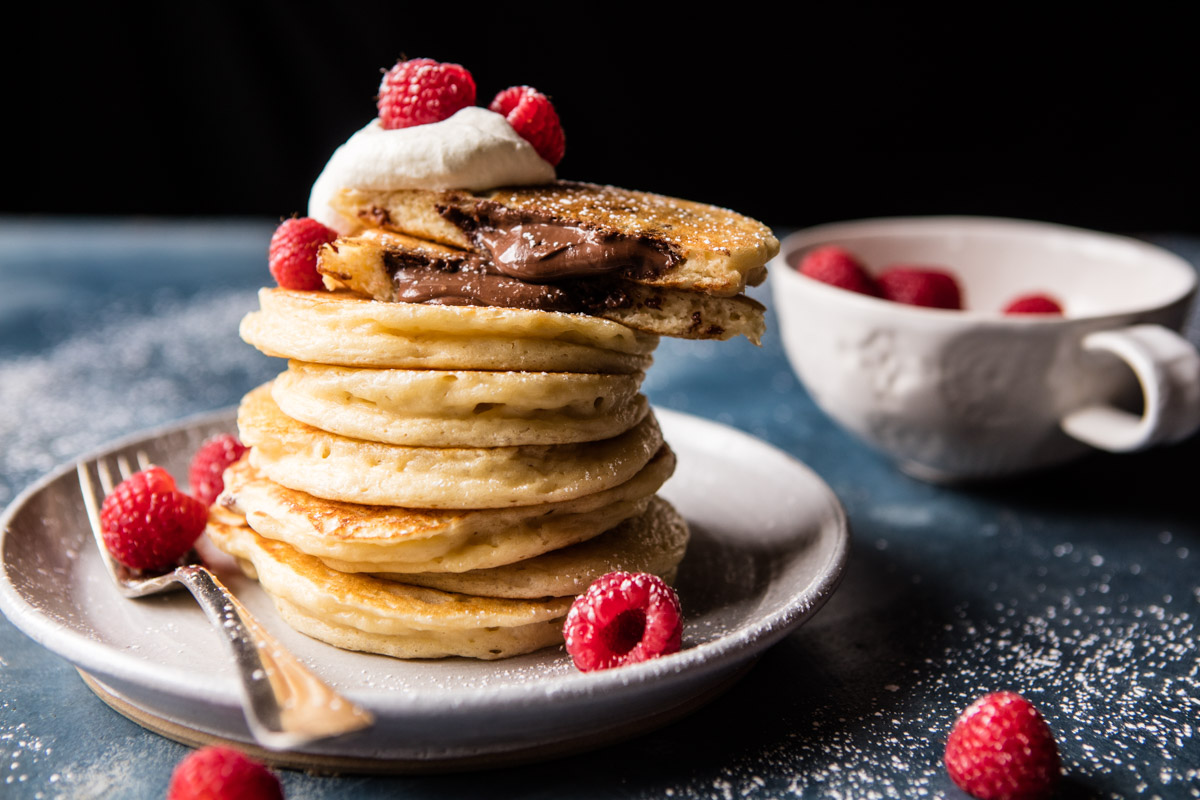 These pancakes are perfect for breakfast, lunch, dinner and dessert.
Say hello to Nutella Stuffed pancakes… with Irish Whipped Cream… because it's March and St. Patrick's Day inspired recipes are a definite must!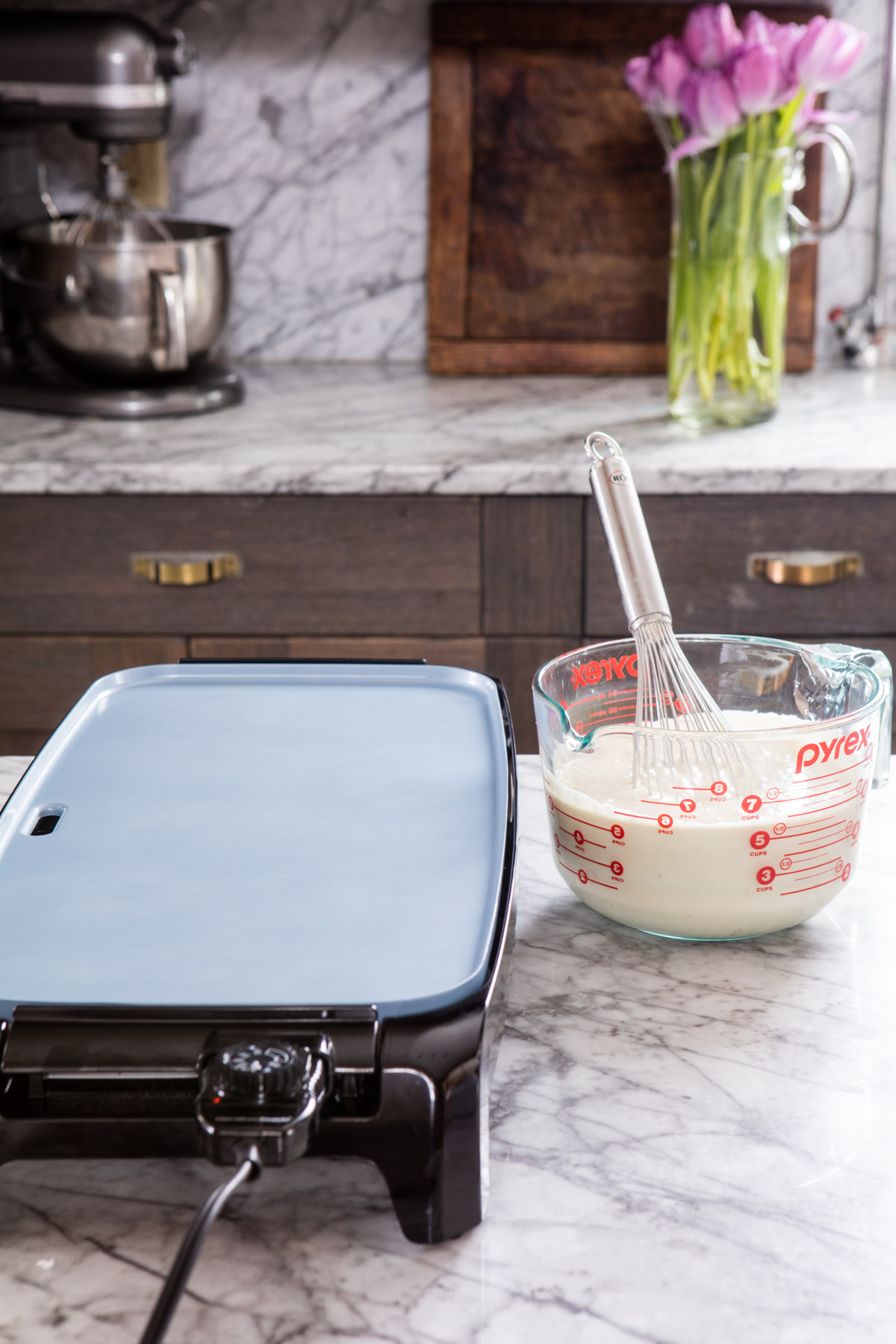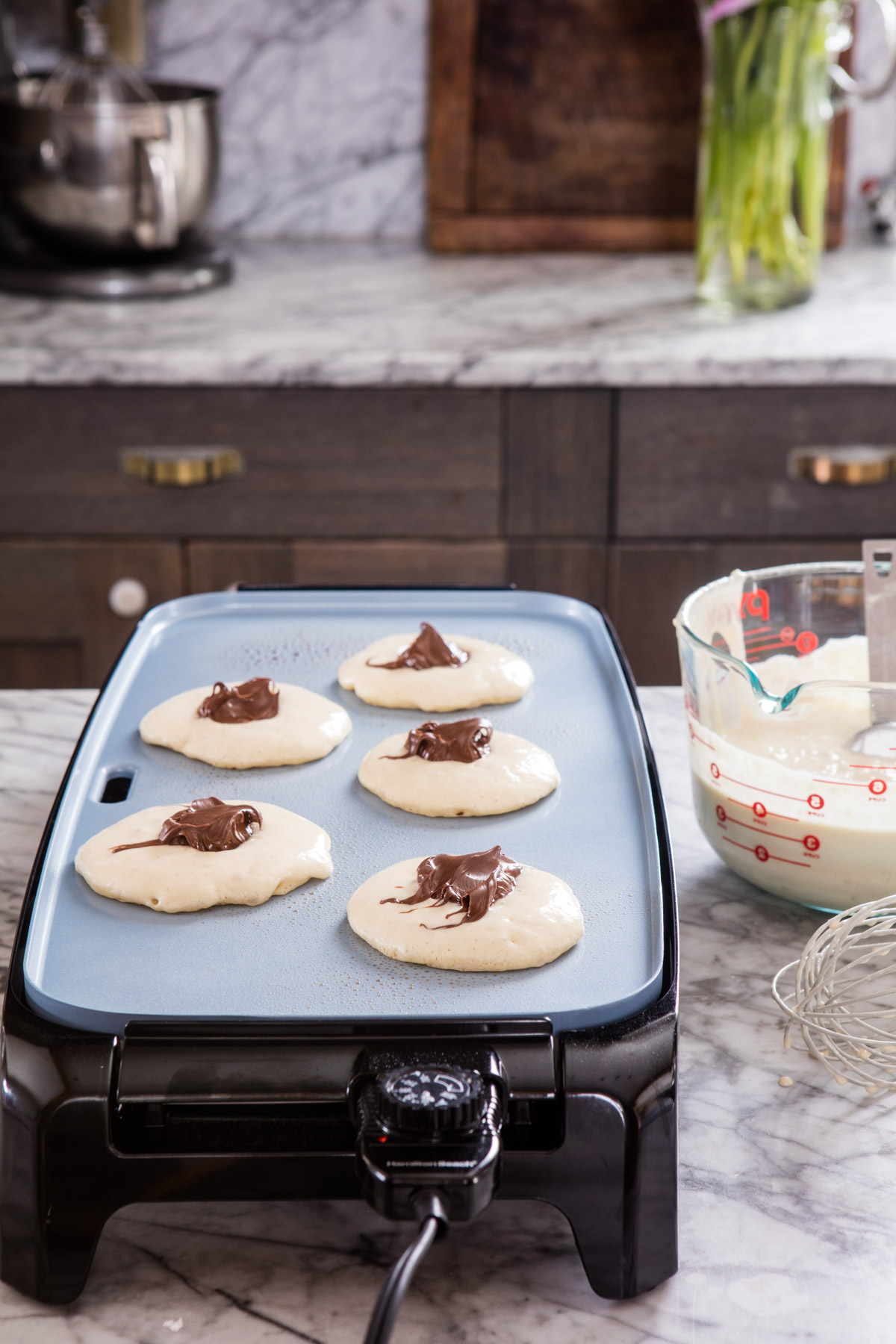 I really cannot begin to describe my love for this stack of pancakes. These are dessert for breakfast without a doubt, but some days that's just what we need! These pancakes are like no other; the Nutella in the center and the whipped cream on top makes them the perfect indulgent treat for today. Make sure to eat them right off the griddle when the Nutella is still warm and gooey… then be certain to drizzle with pure maple syrup for the ultimate delectable stack! Simple, easy, and SOO GOOD!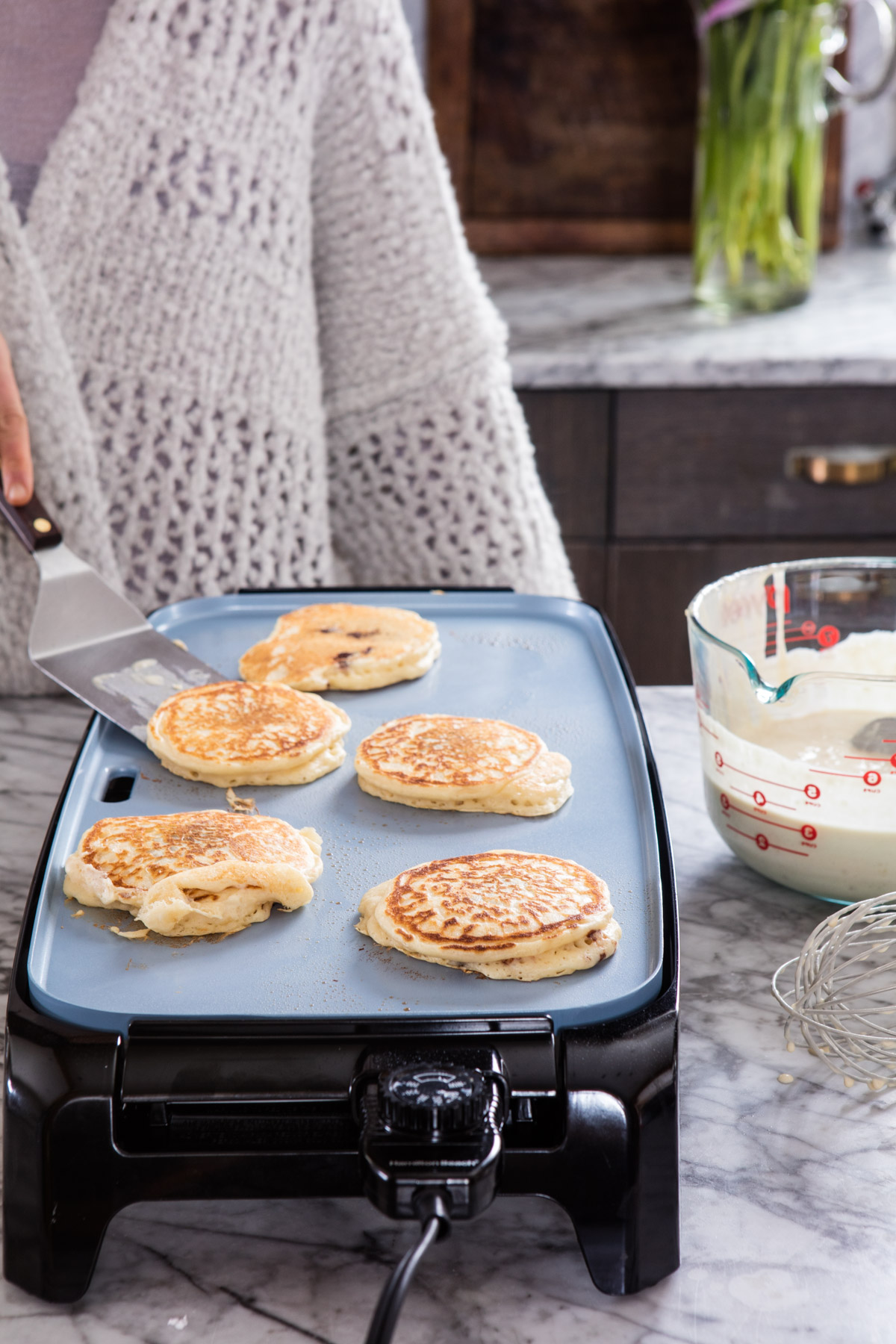 Have a great pancake filled day!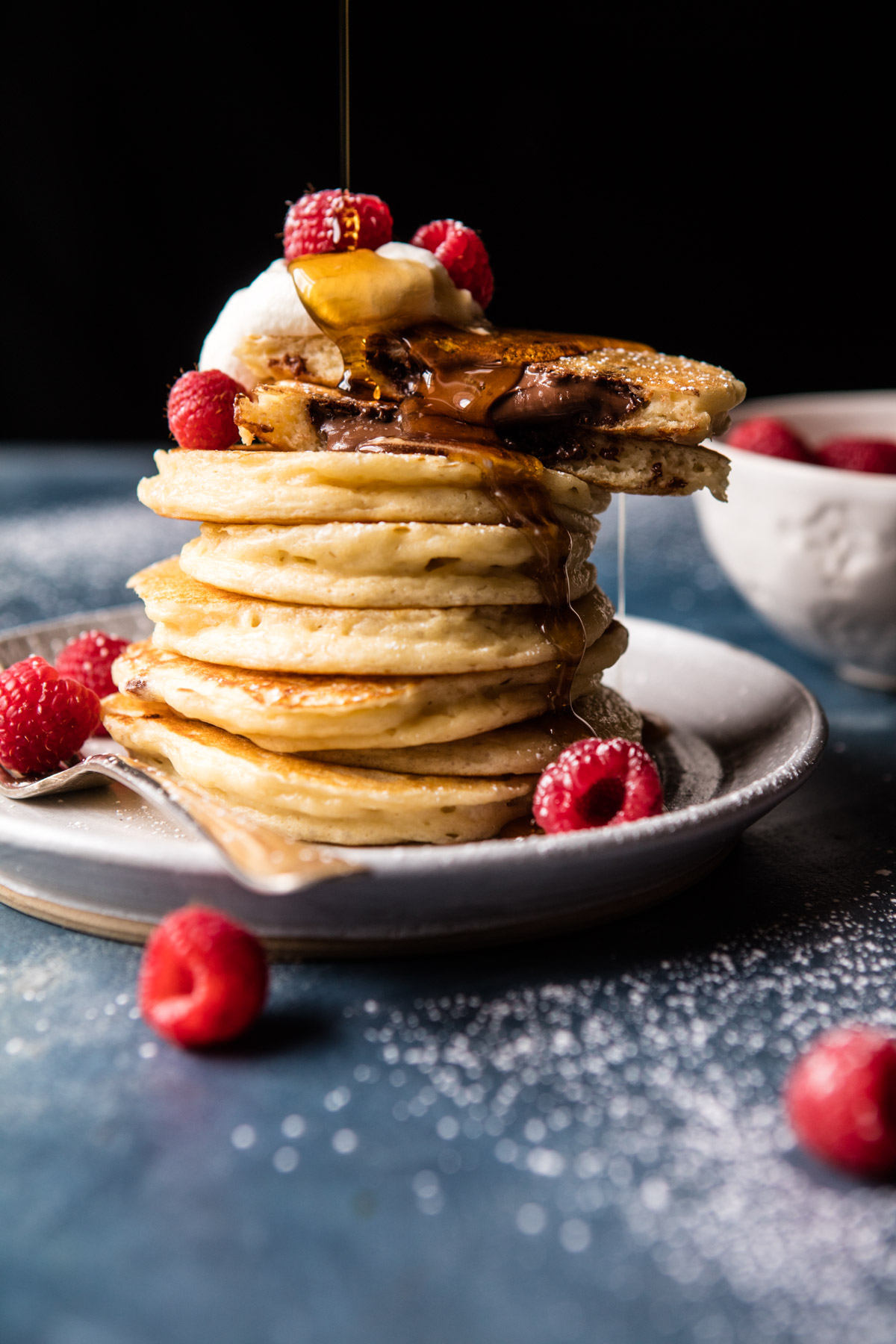 Nutella Stuffed Pancakes with Irish Whipped Cream Recipe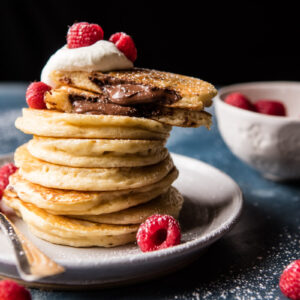 INGREDIENTS
For the Pancakes:

2 cups all-purpose flour
1 tablespoon baking powder
½nteaspoon kosher salt
1 ½ cups buttermilk
2 eggs
4 tablespoons melted butter
2 teaspoons vanilla
1 cup Nutella
Raspberries, powdered sugar and or pure maple syrup, for serving
For the Irish Whipped Cream:

1 cup heavy cream
2-4 tablespoons Baileys Irish Cream
2 tablespoons powdered sugar
INSTRUCTIONS
In a large bowl, combine the flour, baking powder, and salt. Add the buttermilk, eggs, butter, and vanilla. Mix the batter until just combined. It's OK if there are lumps in the batter. Cover the batter and set aside for 10 minutes.
Meanwhile, make the whipped cream. Whip the cream in the bowl of a stand mixer on high until stiff peaks form, about 5 minutes. Add the Baileys and powdered sugar and whip another 30 seconds or until combined.
Heat a large skillet or griddle over medium heat and add butter, or spray with cooking spray. Pour a little less then 1/4 cup pancake batter on the center of the hot pan and gently spread the batter to form a circle. Add a tablespoon of Nutella to the center of each pancake. Spoon about 1 tablespoon batter over the Nutella. Cook until bubbles appear on the surface. Using a spatula, gently flip the pancake over and cook the other side for about a minute, or until golden. Repeat with the remaining batter.
Serve with whipped cream, raspberries, maple syrup and or powdered sugar. Enjoy!