Must-Have Baking Tool Essentials to Make Your Life Easier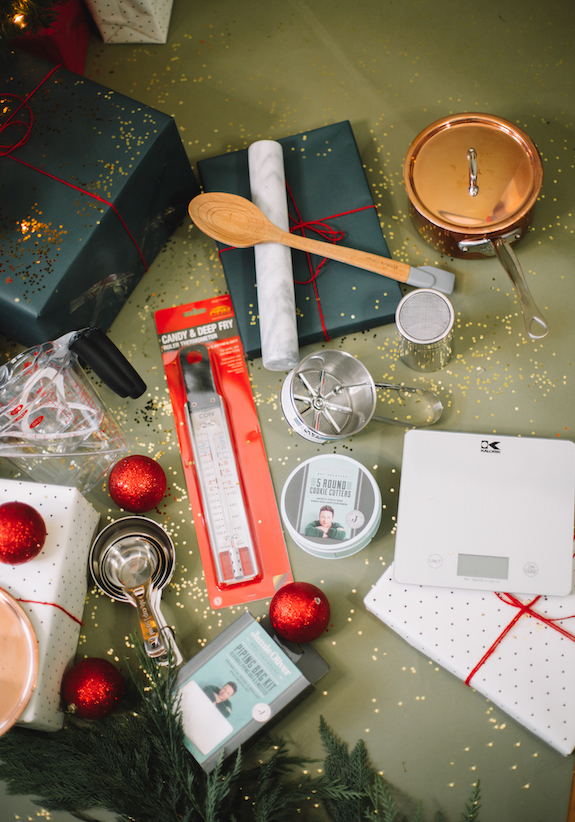 Chances are you are breaking out all of your baking gear next week for the holidays. This time of year, I'm making cookies by the dozen to hand out to family and friends and my kitchen is covered in flour 24/7.
I've rounded up my favorite, must-have baking tool essentials to get you through that important birthday cake you have to make for your father-in-law, your kid's brownies for the bake sale, or just your standard gingerbread cookies for Christmas. Each one of these essentials will make your time in the kitchen that much easier.
Best Tools for Baking:
Stand Mixer
If there is one item that will save you time and sanity over and over again, it's a stand mixer. With a paddle, whisk, and dough hook, it surely does it all with the touch of a button. My Smeg stand mixer is one of the chicest appliances in my kitchen. It's outfitted with a 5-quart bowl and 10 variable speeds for all your baking needs.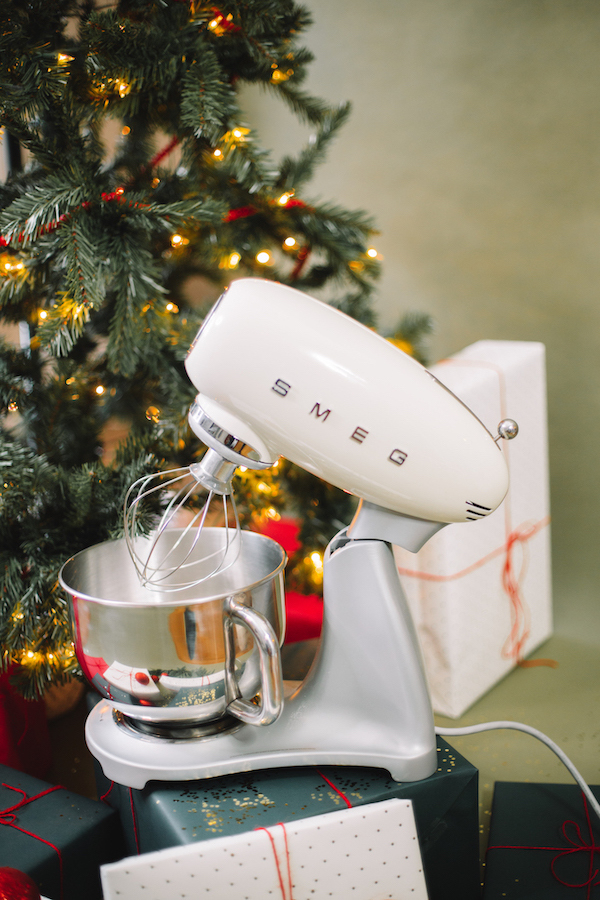 Mixing Bowls
By the time I'm finished baking I usually having mixing bowls EVERYWHERE. Most baking ingredients call for a bowl for wet ingredients and a bowl for dry so I always have a ton of mixing bowls handy.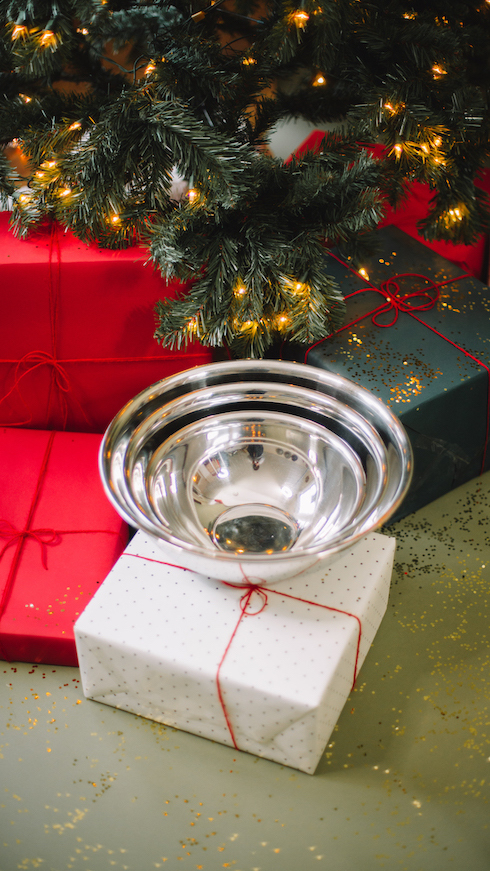 Nesting Stainless Steel Mixing Bowl Set

By Nucu

Shop Now
These stainless steel bowls from Nucu are great for baking steps and separating your dry and wet ingredients, and the Mason Cash tilted ceramic bowl is beyond versatile for any baking recipe when it comes to mixing. Mason Cash also makes the handiest spoon and jar scraper that is the perfect match to the tilted ceramic bowl.
Tilted Mixing Bowl

By Mason Cash

Shop Now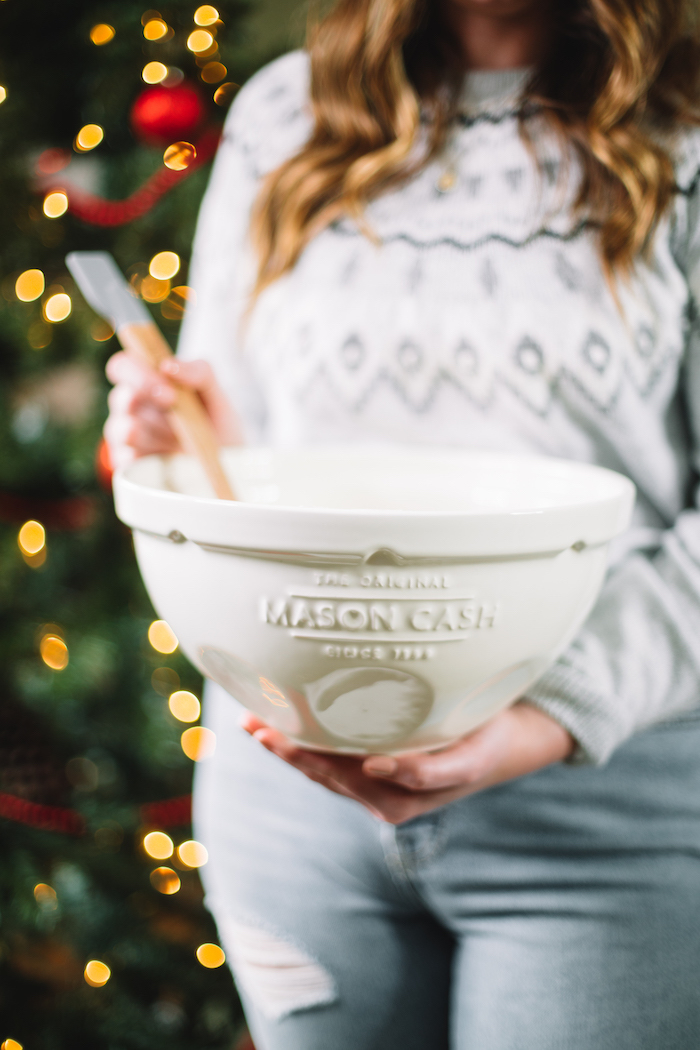 Spoon & Jar Scraper

By Mason Cash

Shop Now
Kitchen Scale
If you want to be really precise or bake with a lot of recipes that use gram measurements, be sure to get yourself a kitchen scale. A kitchen scale is the most accurate form of measuring ingredients. This Kalorik kitchen scale can handle up to 20 lbs of weight and displays weight in lb, oz, g, and mL.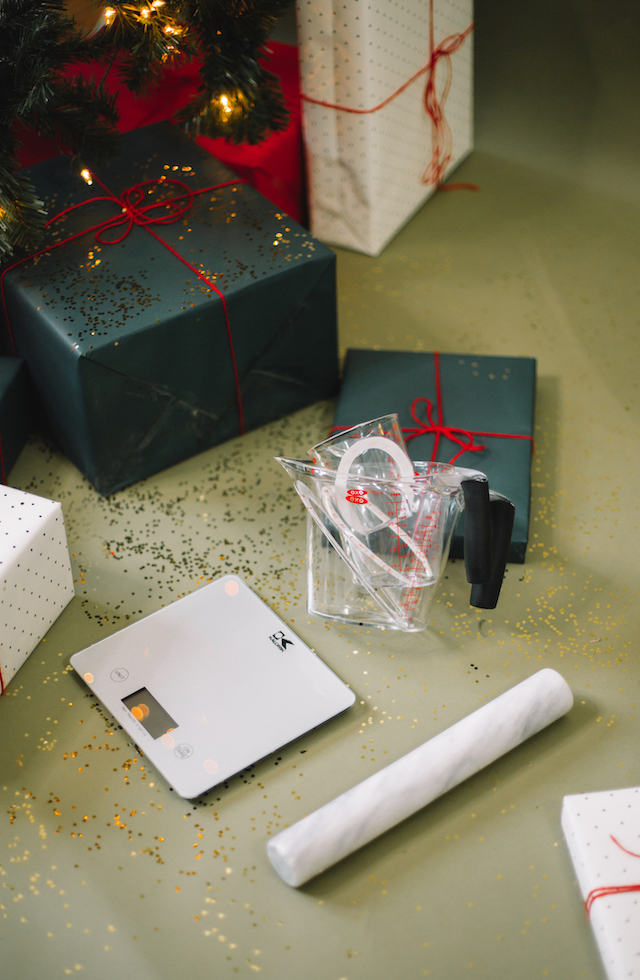 XL Digital Kitchen Scale

By Kalorik

Shop Now
Baking Sheet/Cooling Rack
Chances are high that if you're baking, you're going to be either baking something on a baking sheet or cooling something on a cooling rack. It's just the facts, okay?! So make sure you've got a great sturdy baking sheet/cooling rack set. Bonus points if you're using a reusable non-stick silicone bake mat.
3 Piece Cookie Baking Set

By Nordic Ware

Shop Now
Piping Bag
If you plan to do a bit of cake and cookie decorating a great piping bag set is essential. Jamie Oliver makes a sturdy design that is great for all different kinds of piping.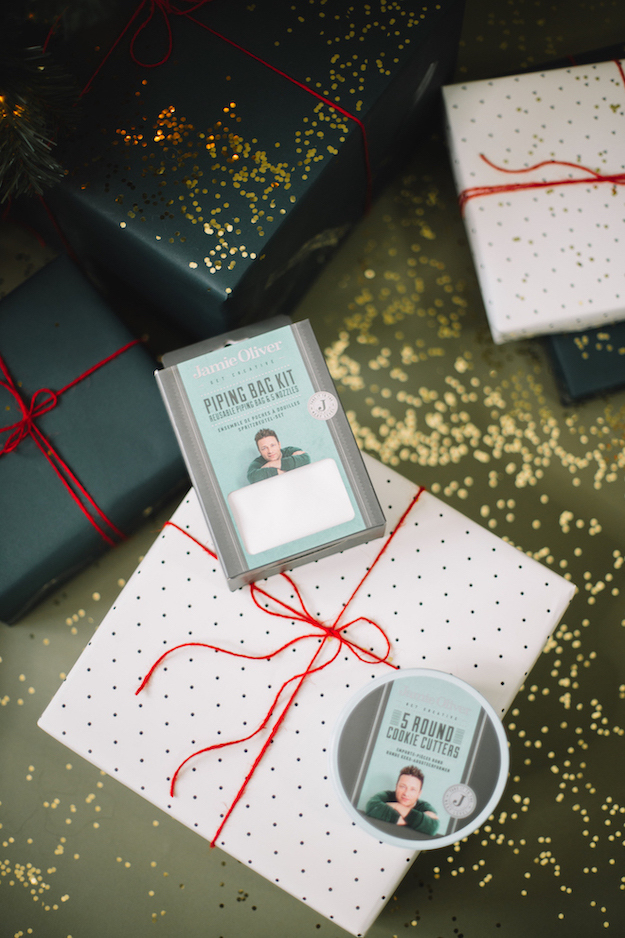 Cookie Cutters
I've got an abundance amount of cookie cutters but I have found that a round set is the most versatile. They work wonderfully for cookies but I also use them for pie dough designs, puff pastry shapes, and mini pizzas.
Nesting Cookie Cutters Set

By Jamie Oliver

Shop Now
Sugar Shaker
If you want an easy and gorgeous topping for naked cakes, cookies and waffles grab yourself a sugar shaker. This fine mesh strainer shaker by RSVP will make all your treats look like they are dusted with snow.
Endurance Stainless Steel Fine Mesh Shaker

By RSVP

Shop Now
Copper Saucepan
If you're going to be taking caramel/candy making seriously then a copper pot is great to have around. Not only does it heat up very quickly, it evenly disperses heat and cools down even faster.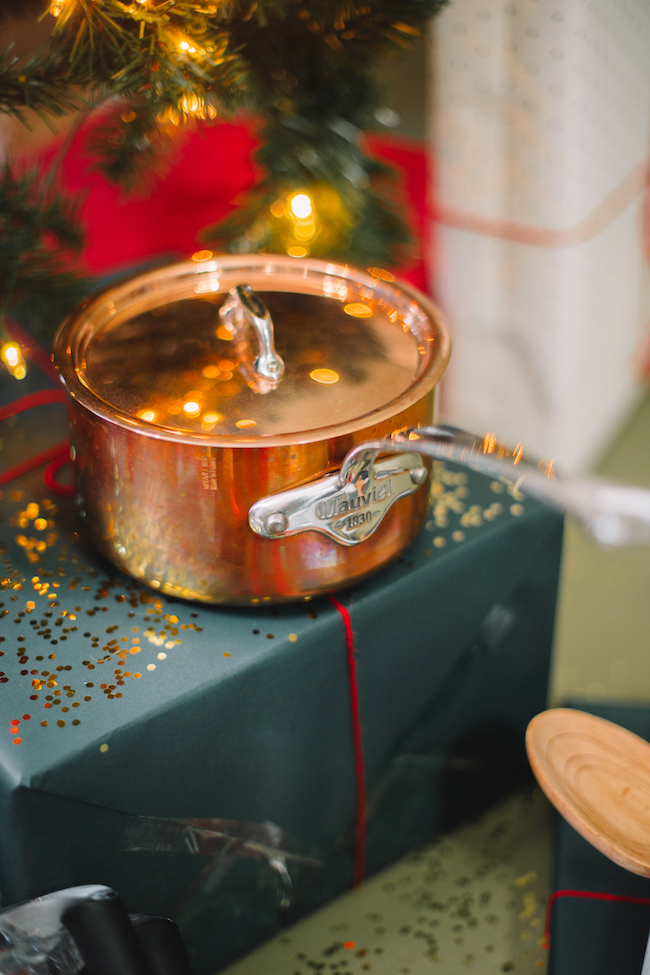 Copper Triply Saucepan

By Mauviel

Shop Now
Thermometer
While a copper pot is great for candy and caramel making, a thermometer is non-negotiable. Most recipes for candy and caramel making instruct you to bring your batch up to a certain temperature and this is done with a liquid thermometer. This also works great for deep-frying!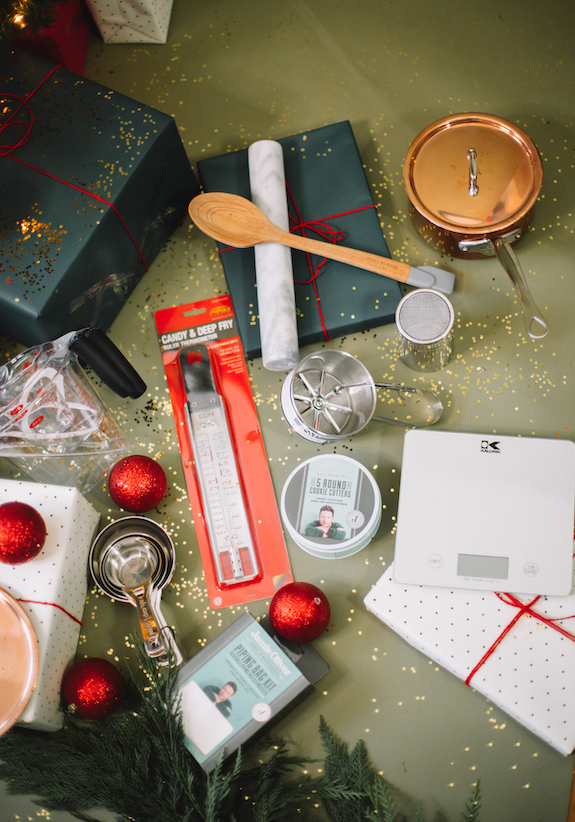 Deep Fry Ruler Thermometer

By CDN

Shop Now
Liquid Measuring Cups & Dry Measuring Cups
I probably use my liquid measuring cups at least every other day in the kitchen. From sweet to savory recipes, liquid measuring cups are the epitome of essentials. These OXO ones are great because they display all your measurements on the outside and the inside of the cups.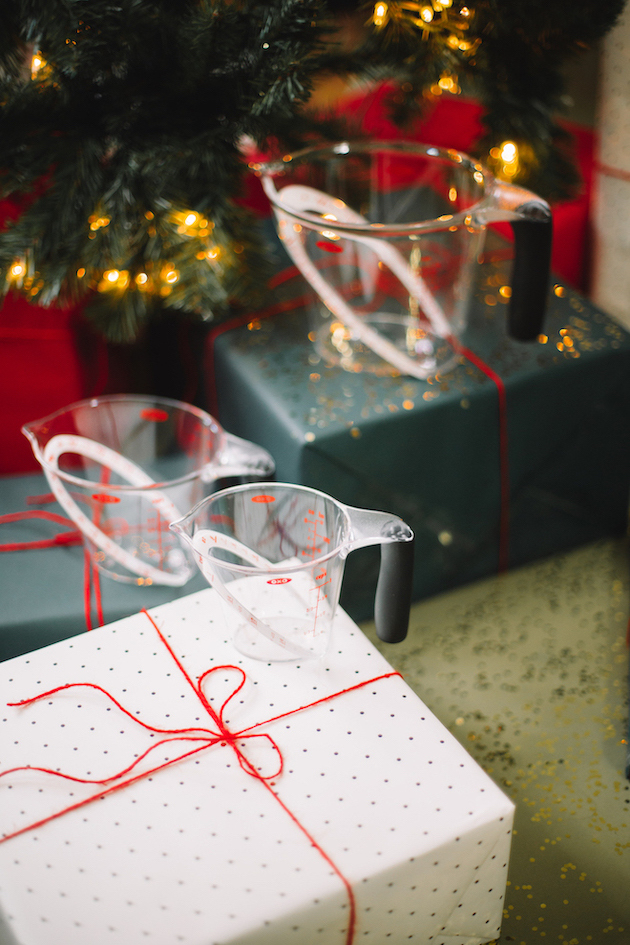 3-Piece Angled Measuring Cups

By OXO

Shop Now
This might be beyond 'basics' but liquid and dry measurements require different cups. Be sure to get yourself a sturdy set of dry measuring cups in odd and even sets.
Stainless Steel Measuring Cups

By Le Creuset

Shop Now
Check out these other quick references to make sure your kitchen has the essential tools to make cooking and baking a breeze: