16 Kitchen Essentials You Need to Bring Out Your Inner Chef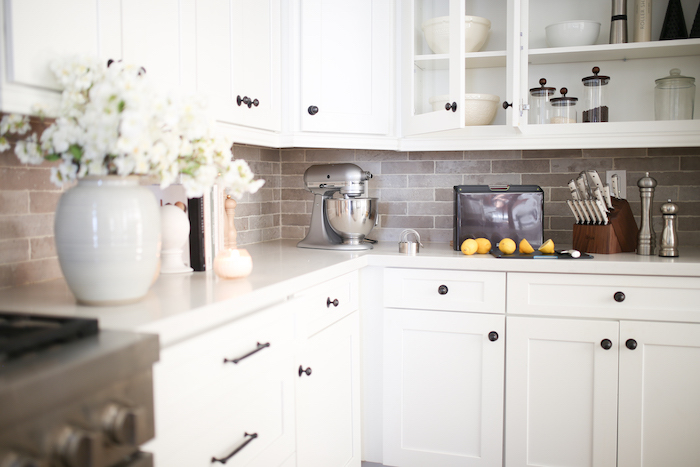 Kitchen essentials. Everyone needs them but what exactly are the "essentials"? Today I'm going to walk you through a shortlist of kitchen essentials you're going to need for your first home, first apartment, or even for an upgrade of your older kitchen essentials.
I love a good list, so here's a list of essentials if you are just starting out. Remember you can add to this list depending on the level of cooking you do and the number of people you are cooking for. Some kitchens allow for more storage while others need more compact solutions!
1. Stainless Steel Cookware
If you are looking for a cookware set in a stainless steel finish, this cookware set from CookCraft (in collaboration with Candace Cameron!) is perfect.
The large saucepan is a favorite of mine around dinnertime. Cooking for a family of five ( with two teen boys) I need larger portions on most days and I love to make one-pot meals. The 13-inch french skillet is also a perfect size. But what I love most about this set is the lid. It conveniently rests on the side of the pan! Such a simple solution and make the process of cooking so much easier.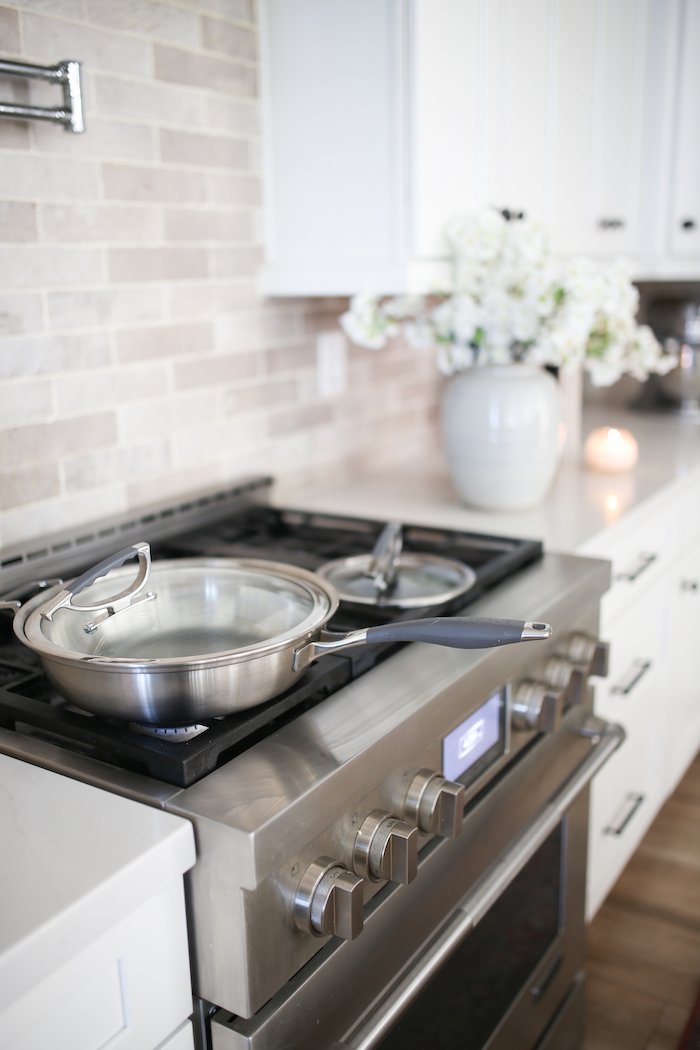 CookCraft by Candace 4pc Tri-Ply Stainless Steel Cookware Set

By CookCraft

Shop Now
2. Non-Stick Cookware
Bialetti is dedicated to making some real good cookware. The Titan Nonstick collection has a titanium-reinforced nonstick surface for easy cleaning. Like SUPER easy cleaning. It has micro-divots to allow the oil to distribute evenly for better cooking. Perfect for eggs in the morning!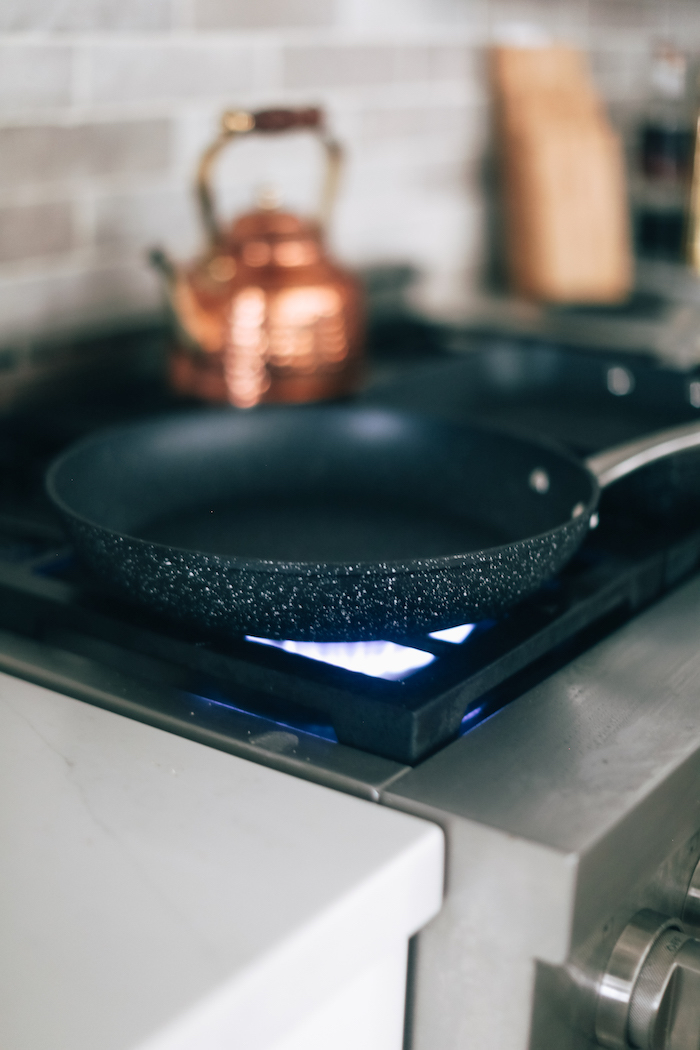 Titan Nonstick 10-Inch Fry Pan in Black

By Bialetti®

Shop Now
3. Non-Stick Griddle
Speaking of non-stick having a good griddle in your kitchen can be a lifesaver on Saturday morning when it's time to make pancakes and french toast! This Emeril Lagasse griddle is dishwasher safe and fits right over your double burners. You can also sear meats like steak, or cook hamburgers on it for dinner. This griddle can also go from the stovetop to the oven without missing a beat!
Double Burner Griddle

By Emeril Lagasse

Shop Now
4. Silicone Utensils
Start off with a set of silicone utensils that will help with all the stirring and flipping. This GIR utensil set comes with 7 different tools in several different colors which makes it super fun! Match them to your own kitchen aesthetic. These award-winning tools will be a BIG upgrade in your kitchen. They are easy to clean, heat resistant up to 550 degrees, and are dishwasher, stain, odor, and microbe-resistant.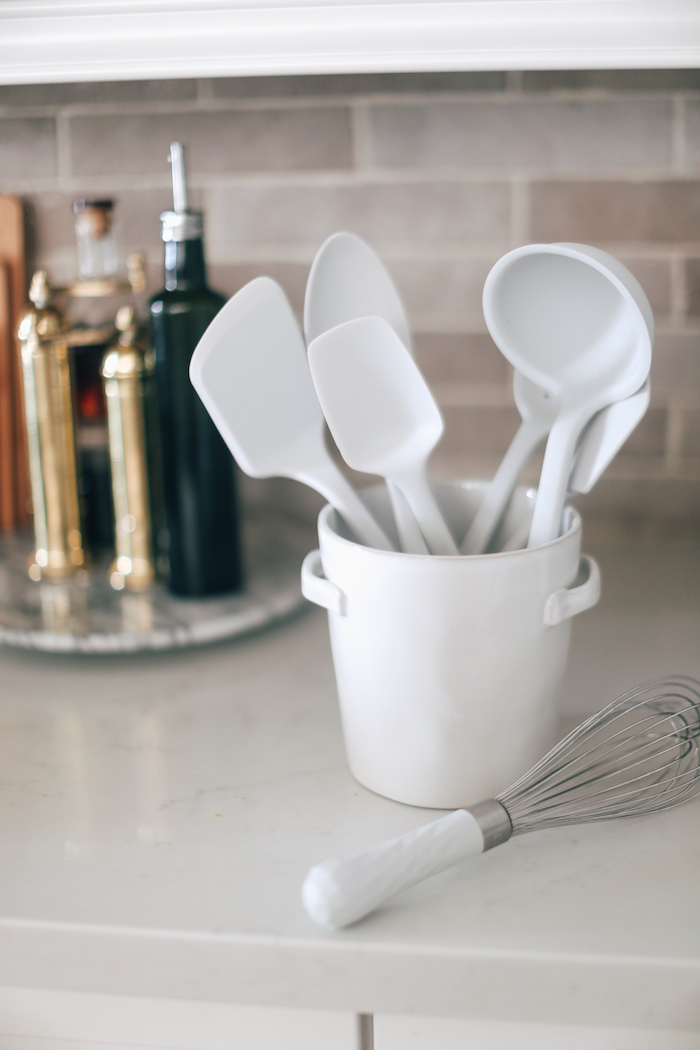 5. Great Knife Set
A good knife set is essential to a functioning kitchen. You can't do much without them, and investing in a good set will save you money in the long run.
These knives from Cangshan have a good design (beautiful pearl finish), are handcrafted, and boast heat-treated blades with premier steel. What does that mean? It means you will have a professional chef experience right in your own home. Store them in this walnut block or in your own knife drawer. Either way, a good knife set should just reach away in your kitchen.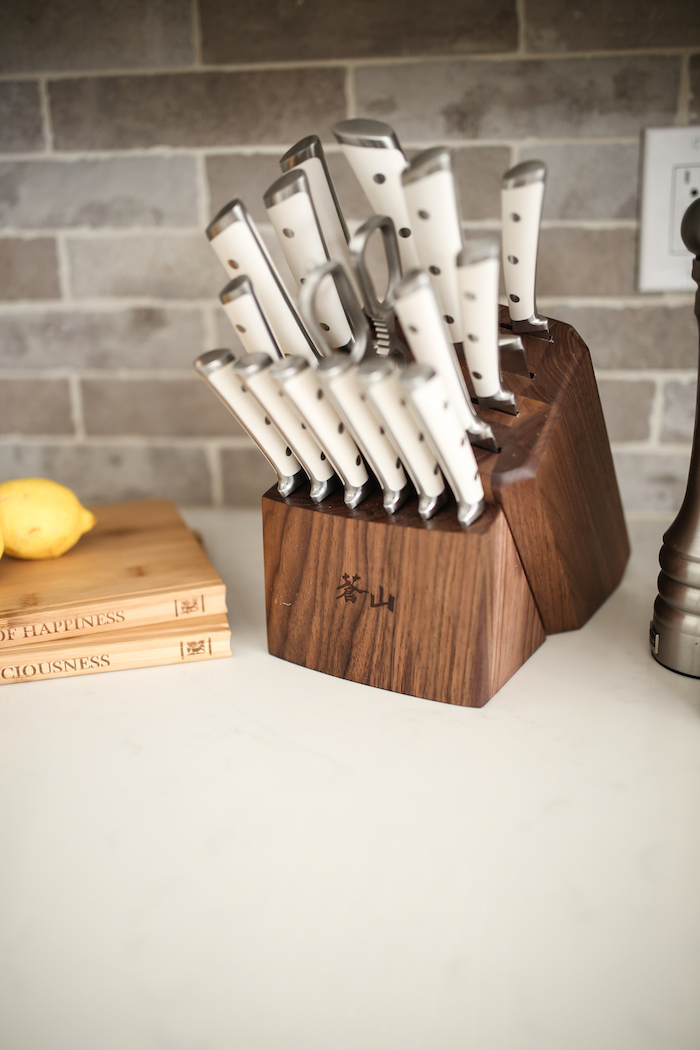 17-Piece Knife Block Set

By Cangshan Cutlery

Shop Now
6. Hand Juicer
A hand juicer is a great tool to have when a recipe or cocktail calls for a fresh cup of lemon juice. What we love about this juicer from Verve Culture is the artisan handmade aesthetic. Plus it's made with 100% recycled materials in Mexico by hand!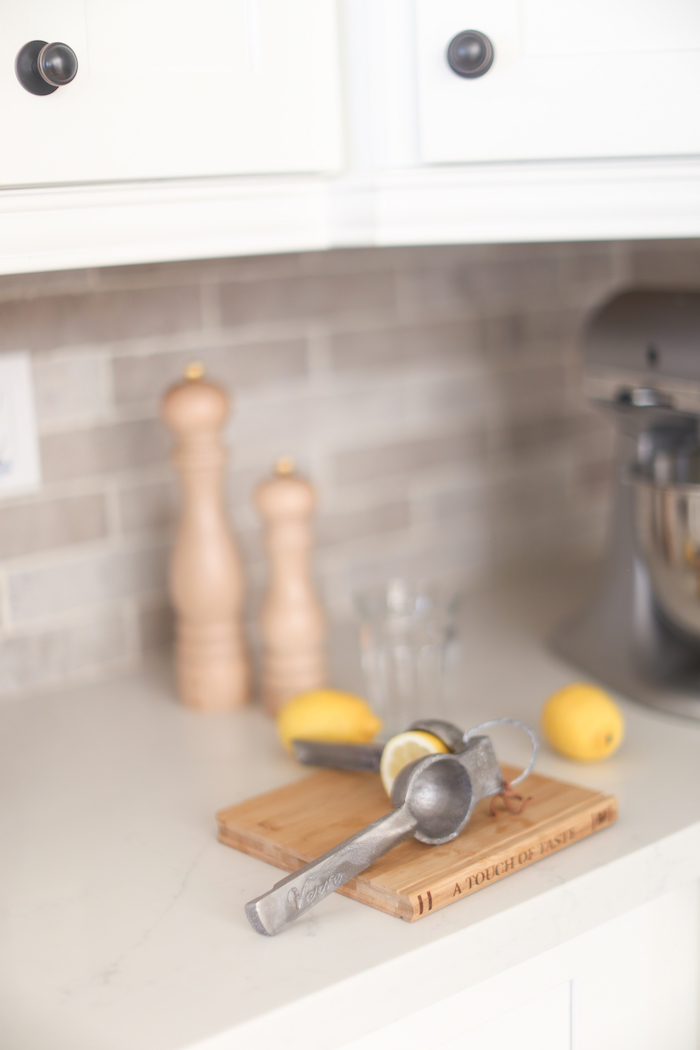 Mexican Hand Juicer

By Verve Culture

Shop Now
7. Zester
This is another tool you don't know you need until you don't have it. We all know we can use a zester to grate our favorite citruses like oranges and lemons. But you can also use a zester to grate spices like nutmeg and fresh foods like garlic and ginger. Plus you can make fresh powders from chilis. This Microplane zester/grater is durable and dishwasher-safe, which makes it an easy addition to your busy life.
White Zester/Grater

By Microplane

Shop Now
8. Non-Stick Kitchen Mat
This Chef's Planet kitchen mat is perfect for turning and kneading dough, but it can also be cut to size to fit your favorite baking sheets. It's reusable so you can wash it as many times as you want.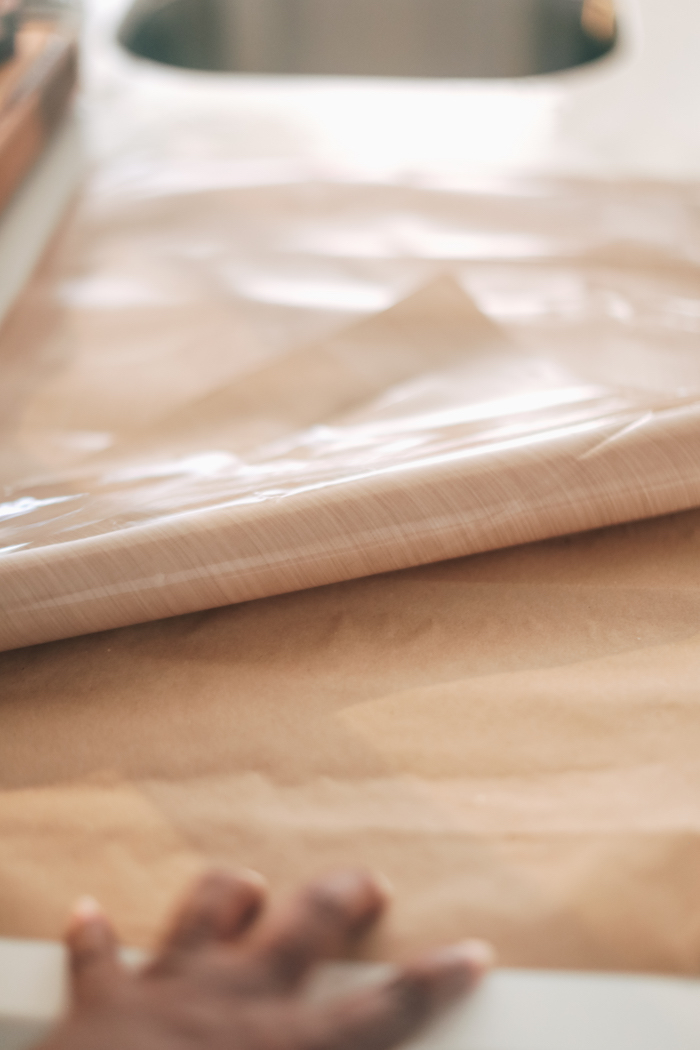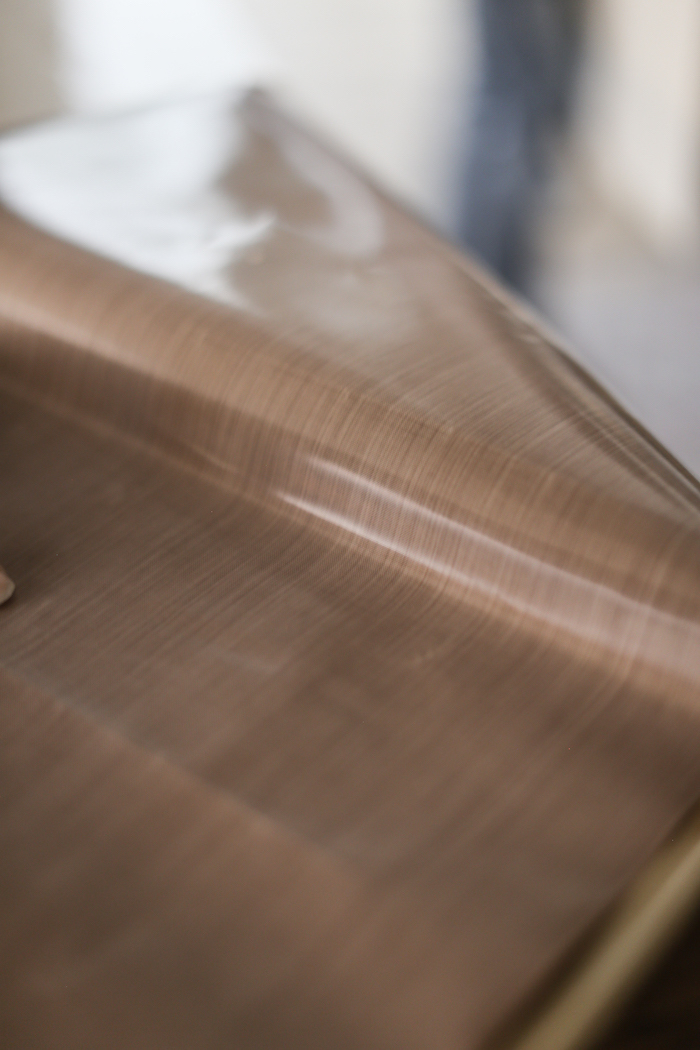 Multipurpose Non-Stick Kitchen Mat

By Chef's Planet

Shop Now
9. Baking Sheets
We all need a good set of baking sheets. Especially for cookies. I love using Chicago Metallic's baking sheets! They are uncoated and easy to clean. Plus they have a fun line of specialty pans like the Lasagna Trio Bread Loaf Pan!
Large Cookie Baking Sheet

By Chicago Metallic

Shop Now
10. Cutting Boards
Make sure you have a few good cutting boards. One for cutting veggies and fruits and one for cutting raw meat. This space-saving set by Joseph Joseph features boards all color-coordinated for different uses. The design is really neat because it looks like a filing system that could pass in an office. This set comes in black, gold, and silver finishes. These are perfect in a modern setting and small spaces.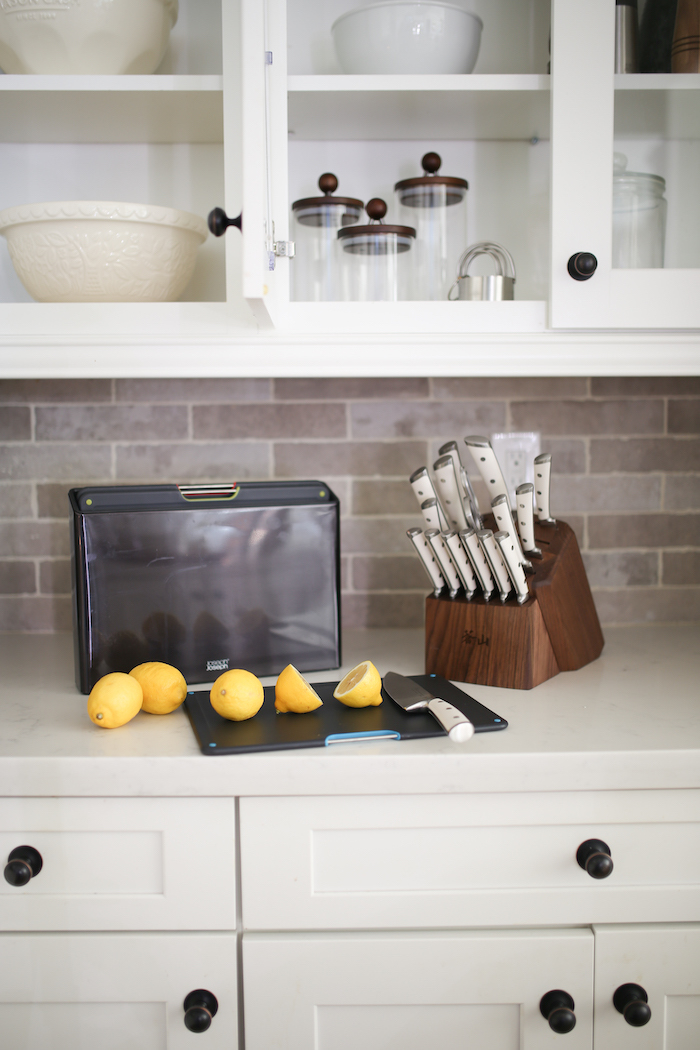 Folio™ Steel 4-piece Cutting Board Set

By Joseph Joseph

Shop Now
11. Salad Spinner
If you are a salad lover or find yourself eating salad multiple times a week, a salad spinner is a must. This salad spinner by Household Essentials is easy to use and works with hot foods like pasta as well. It has a self-winding drawstring spinner that spins one direction then the other, so your salad is even drier!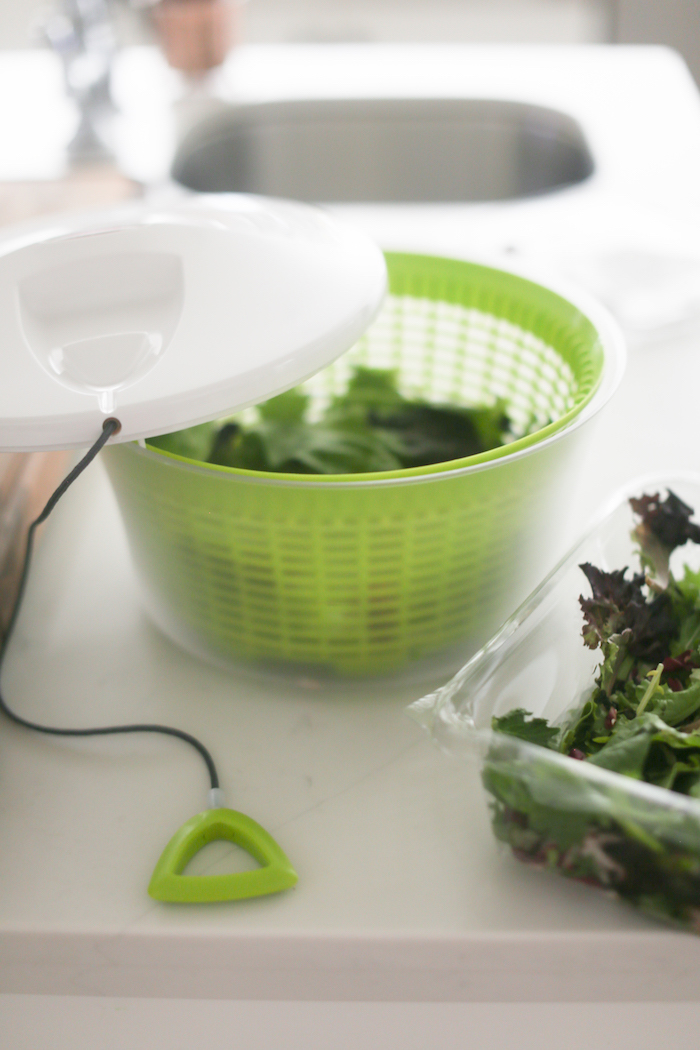 Leifheit Salad Spinner

By Household Essentials

Shop Now
12. Colander
Another great essential is a colander. Great for rinse fruit and veggies before and after you cut them. This colander from Good Cook has a great price point and gets the job done time after time.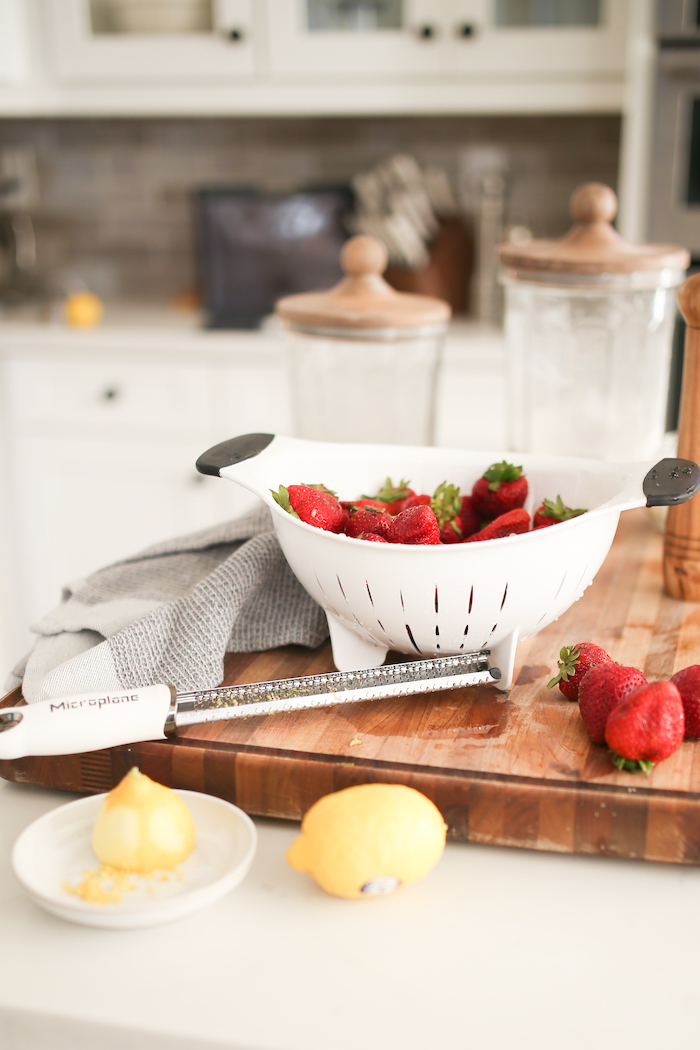 White Colander Bowl

By Good Cook

Shop Now
13. Storage Canisters
Store small items like rice and coffee in these Honey-Can-Do canisters. I love the acacia wood tops, and they fit perfectly in a small kitchen or in a cabinet!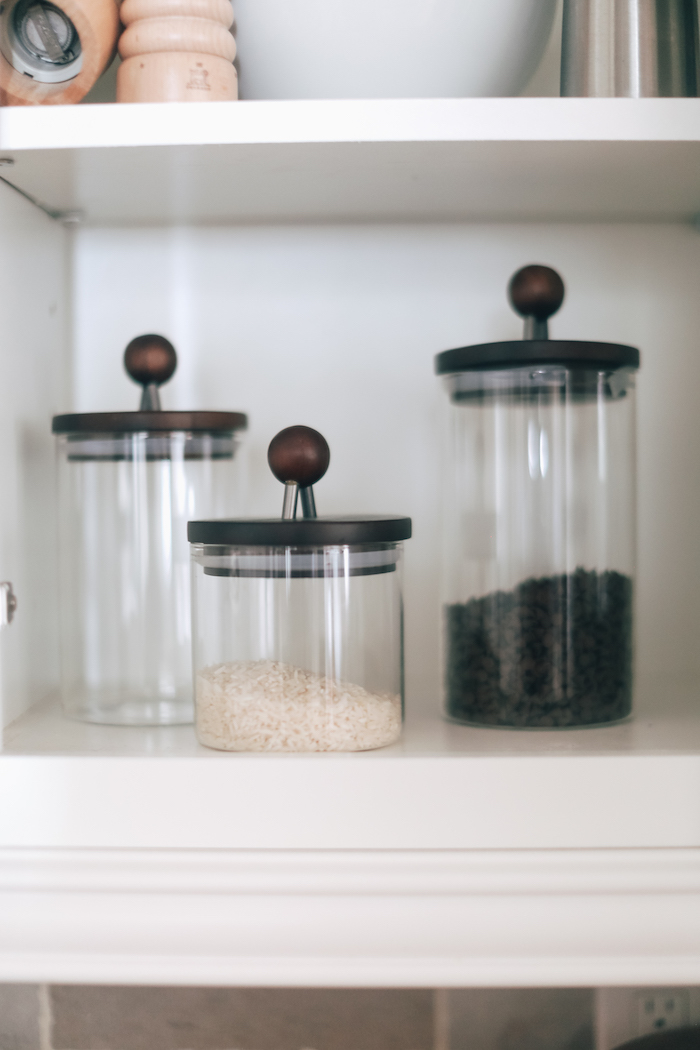 3-Piece Acacia Top Glass Kitchen Canister Set

By Honey-Can-Do

Shop Now
14. Reusable Storage Bags
We love to use sustainable materials in our homes. Over the years silicone storage bags have become very popular! Using items like Stasher Bags helps with waste and also space in your home. These bags can be used for hot and cold items and are also a dishwasher, freezer, and microwave safe.
15. Stand Mixer
I can't live without my handy stand mixer. It is so versatile and quickly whips together anything from cake batter to mashed potatoes.
16. MultiCooker
If you don't have a lot of room to work with, I recommended investing in a multicooker with multiple features like a slow cooker and rice cooker all in one. This way, all of your chef needs are met and you save space at the same time.