13 Tools Every Serious Chef Needs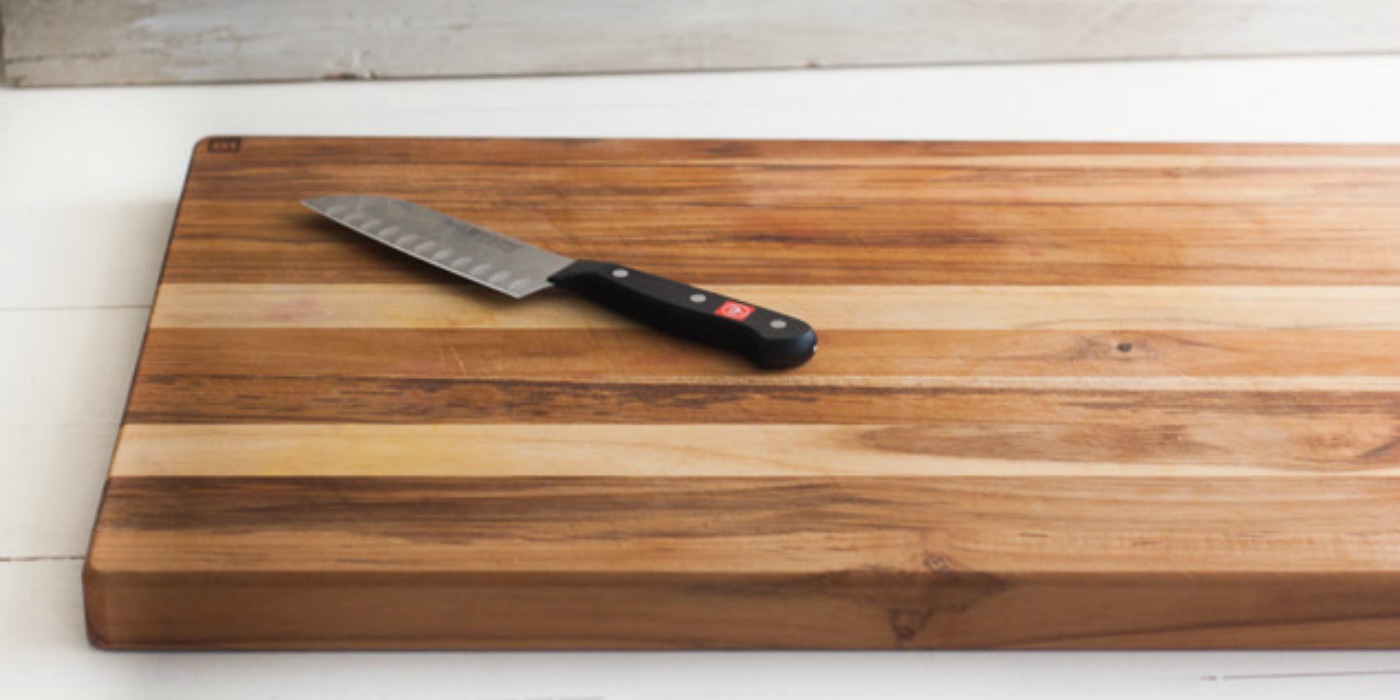 Having the right tools makes all your jobs easier! Trying to screw in a screw with a hammer just doesn't work and the same is true in the kitchen. These are the kitchen tools I love and can't live without.
1. A Set of Good Knives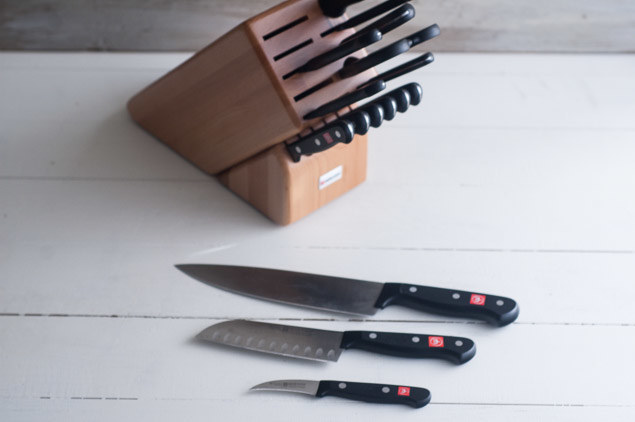 It almost goes without saying that good knives are the backbone of the kitchen. If you only have the choice of buying one expensive item I definitely recommend splurging on a good set of knives. I absolutely love my Wüsthof Gourmet Knife set and after trying a ton of different sets am completely pleased with them.
2. A Gorgeous Cutting Board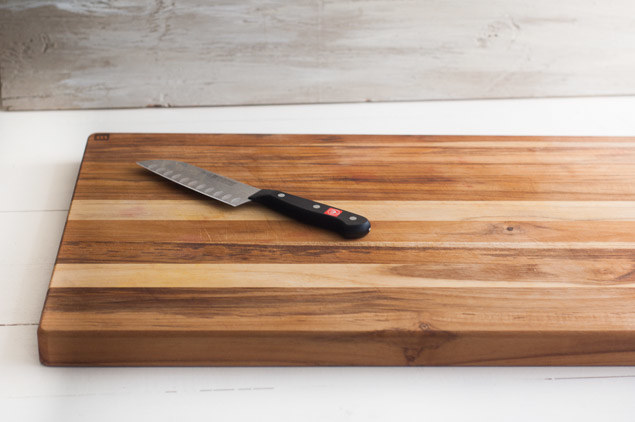 I've spent years using junky thin cutting boards and after having a nice thick beautiful cutting board I will never ever go back. If you spend a lot of time in the kitchen upgrading your cutting board to this Madeira jumbo chop block is a splurge you won't regret. It doubles as a fantastic serving board too for perfect presentation for entertaining.
3. A Good Blender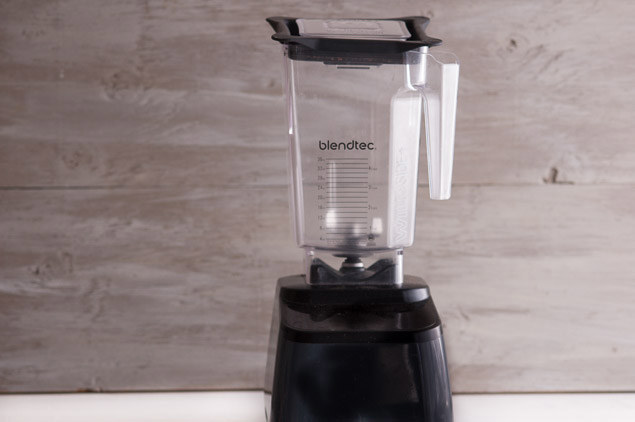 A high powered blender is perfect for making smoothies, pureeing soups and sauces, grinding your own bread flour, and can function as a stand in for a food processor if you don't have the space for both. My Blendtec 625 is used at least daily in our house if not more and is a total workhorse.
4. A Quality Stand Mixer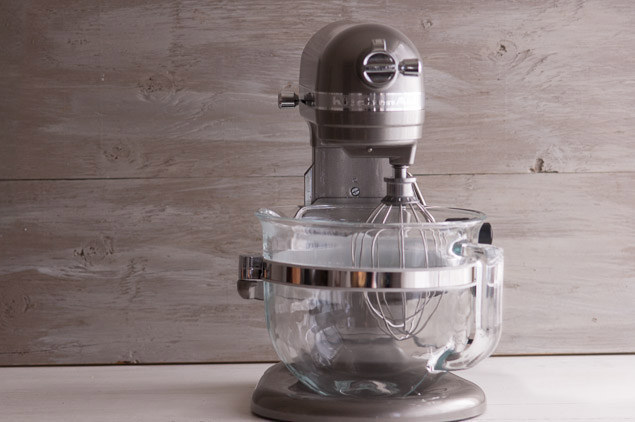 It's the classic for good reason. I just recently upgraded mine to this beautiful Professional 6500 Version from my hand me down mixer from my grandmother that is still going strong. From making pasta to ice cream, whipping meringue or churning ice cream these machines do it all in style. I am loving the larger capacity on this version, the quieter motor and increased power. Worth the splurge if you plan to use it daily!
5. A Slow Cooker with a Timer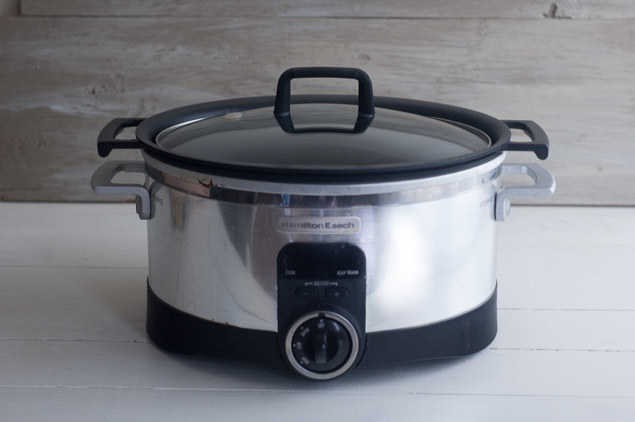 Seriously new technology is the best. It took my favorite time saving appliance of the kitchen and eliminated the need to dirty a pan when you need to brown your meat. I use this Hamilton Beach Stovetop Safe Slow Cooker constantly. Time works in 30 minute increments too so there are no more ruined over cooked dinners.
6. A Large Food Processor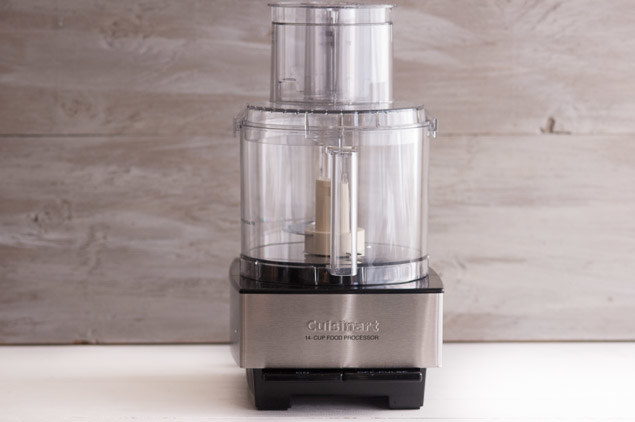 From salsa to pie crusts, shredding cheese and chopping nuts having a food processor is one of those things that just plain makes life easier. Yes you can use a blender for some of those things as well but not all of them and there are some things were you just want to additional real estate that a food processor gives. Not to mention all the slicing capabilities of the extra add ons a food processor lends. This Cuisinart 14 cup food processor is fantastically large but has a compact footprint so it doesn't take up tons of cupboard or countertop space like some do.
7. A Good Salad Spinner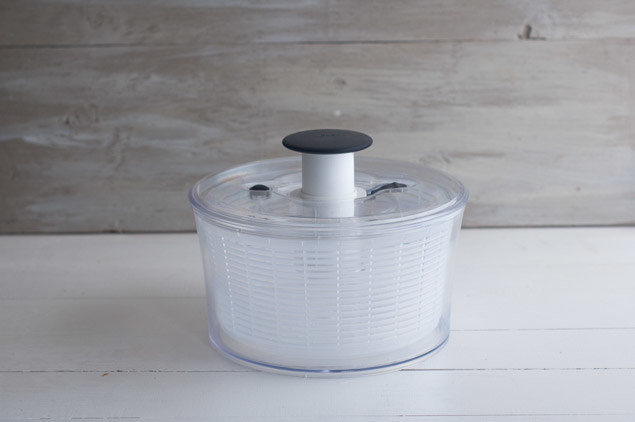 I cannot properly explain the frustration that a bad salad spinner can cause or the disappointing soggy runny salads that happen if you don't own a spinner at all . I have thrown away more salad spinners than anything else in my kitchen. OXO has consistently given me the best result and after dropping ours and breaking it, the Good Grips Salad Spinner was what I immediately went out and replaced it with. They have a smaller version that is perfect for herbs or just 1-2 people too!
8. A Good Set Of Pots and Pans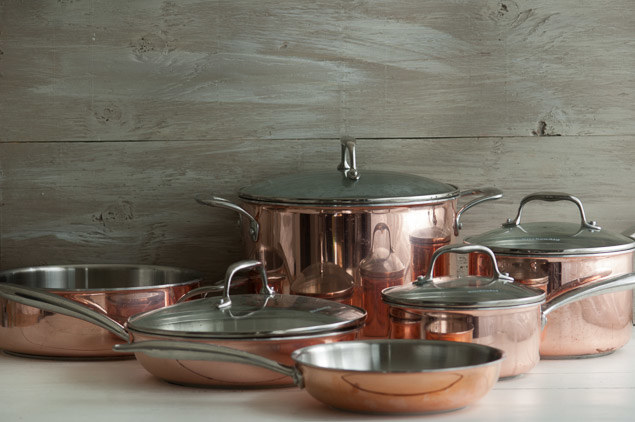 A good set of pots and pans is essential to any cooks repertoire. I encourage everyone to go in person to a store and feel several different sets before they choose. This copper 10 Piece KitchenAid set is a nice option if you like the look of copper. It is a bit higher maintenance than other colors of pans but they are so pretty!
9. An Enameled Dutch Oven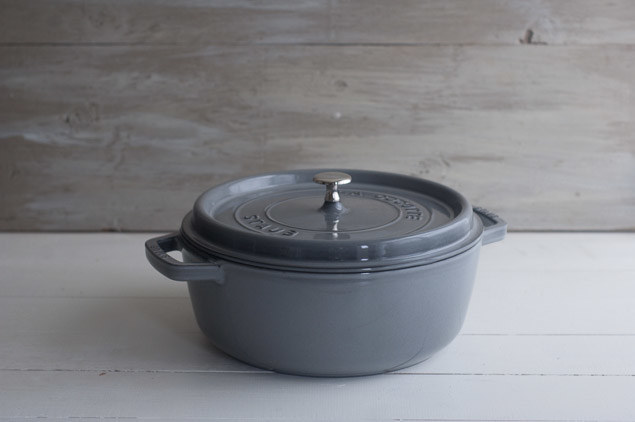 If I could I would seriously marry this Staub 6 Quart Cocotte. It's beautiful, cleans easily, and transitions perfectly from stovetop to oven to table in perfect style. Sear, braise, simmer, roast…you name it this pot can do it. The 6 quart is plenty enough for our family of 4 and a nice sized pork or beef roast.
10. A Cast Iron Skillet with Lid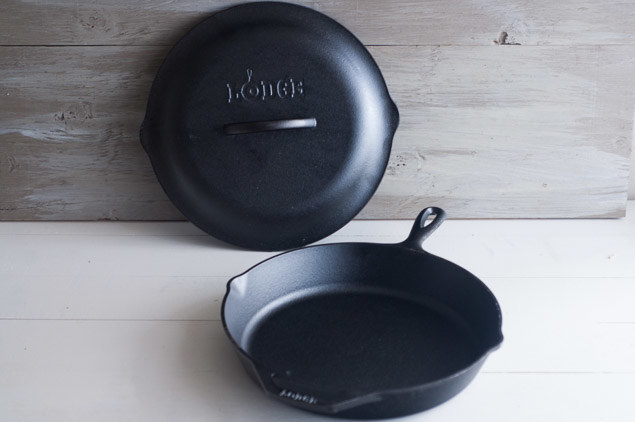 Lodge is a standby in our house and my husband almost exclusively cooks in this pan. Perfect for cooking bacon, searing meats, frying eggs, crisping up buns for burgers and so much more. The only things we don't do in this pan are tomato sauces and chilis since they tend to taste metallic.
11. A Gorgeous Salad Bowl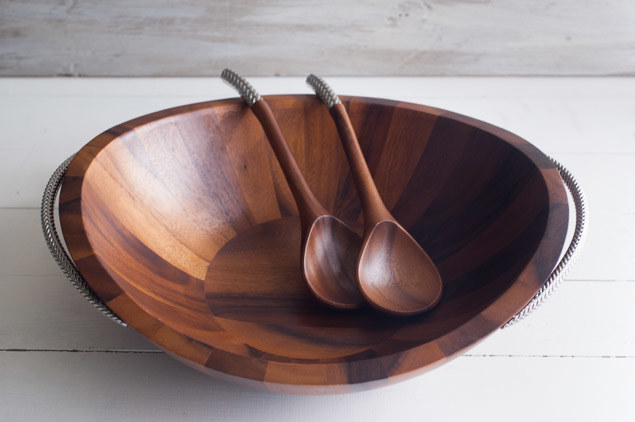 Let's be honest. Salad is not as appealing as chocolate cake. So I love make eating your vegetables a little bit easier by serving up your salad as a pretty highlight of dinner instead of a side note. This Nambé salad bowl is perfect for parties! Its large capacity size is perfect for when we use the big table to entertain friends.
12. A High Quality Rice Cooker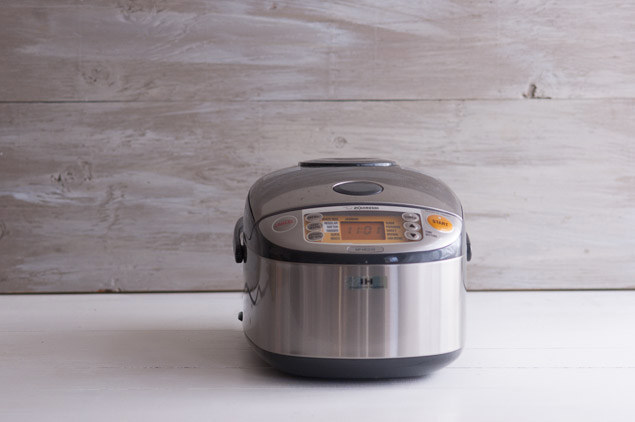 Making rice can be done in a pot it's true. But with kids underfoot and being slightly ADD I find that a rice cooker eliminates needing to remember something else while putting perfect rice on the table. I used an inexpensive version for years but I recently upgraded to this Zojirushi cooker and it is fantastic! Not only does it have way more customizations for different varieties of rice but it keeps the rice warm for hours without the bottom of the pan turning into a sticky burned mess.
13. An Immersion Blender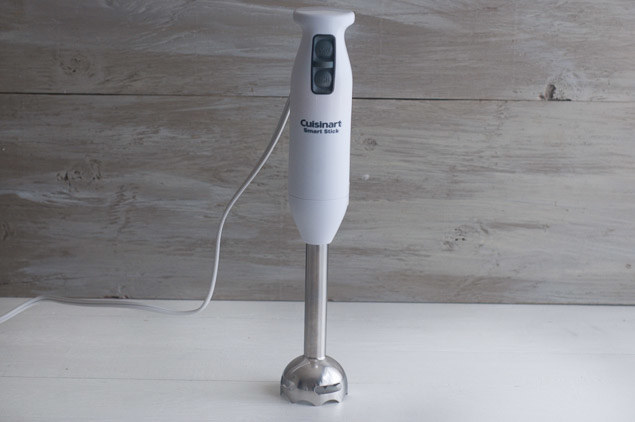 An immersion or stick blender is one of my new must have tools! There is nothing more frustrating (or dangerous!) than trying to transfer a pot of hot soup or sauce to a blender. This Cuisinart Smart Stick also makes quick and quieter work of a late night milkshake without waking up the whole house too!