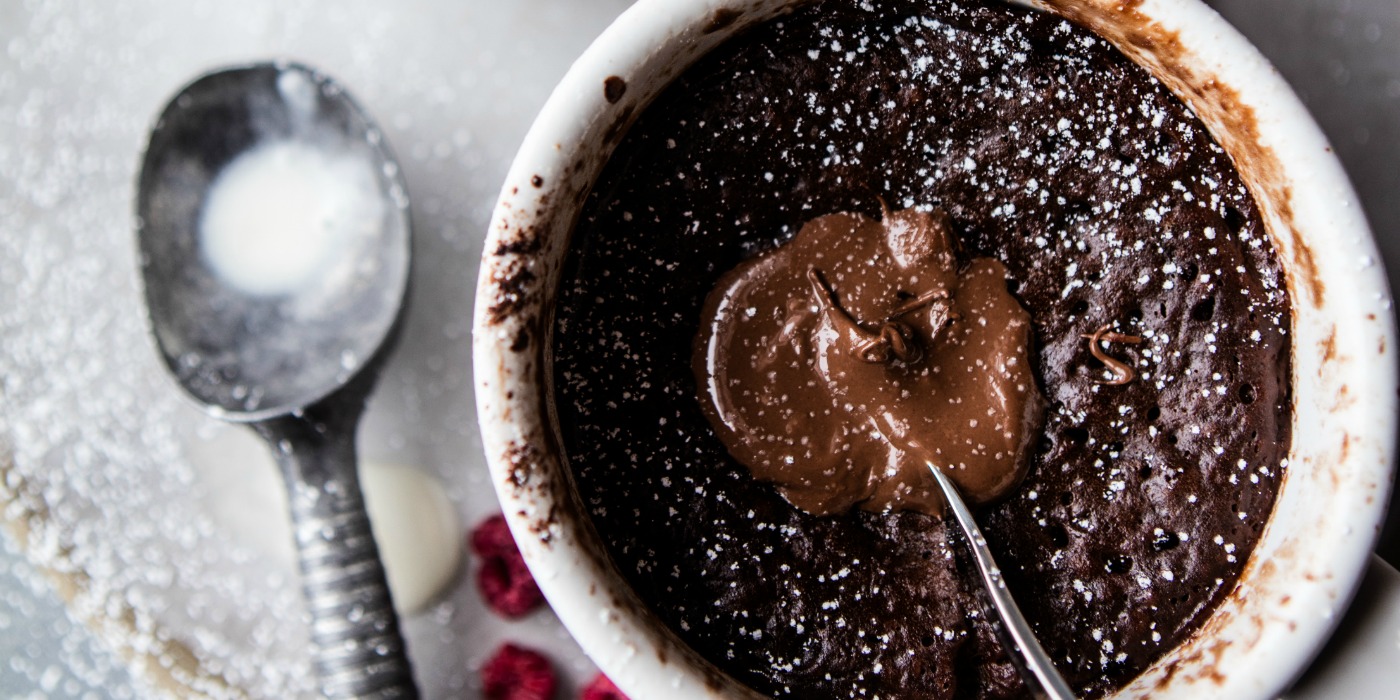 Do you ever have a serious chocolate craving hit? You know,
the kind where you need chocolate like right that very second?!?
Come on, that has to have happened to you, right? It happens
in my house weekly, and most of the time I have something around to just grab
and eat… craving satisfied. However, there are times…rare times, when the house
has ZERO baked goods lying around. When that happens, I make a quick mug cake
and it saves the day!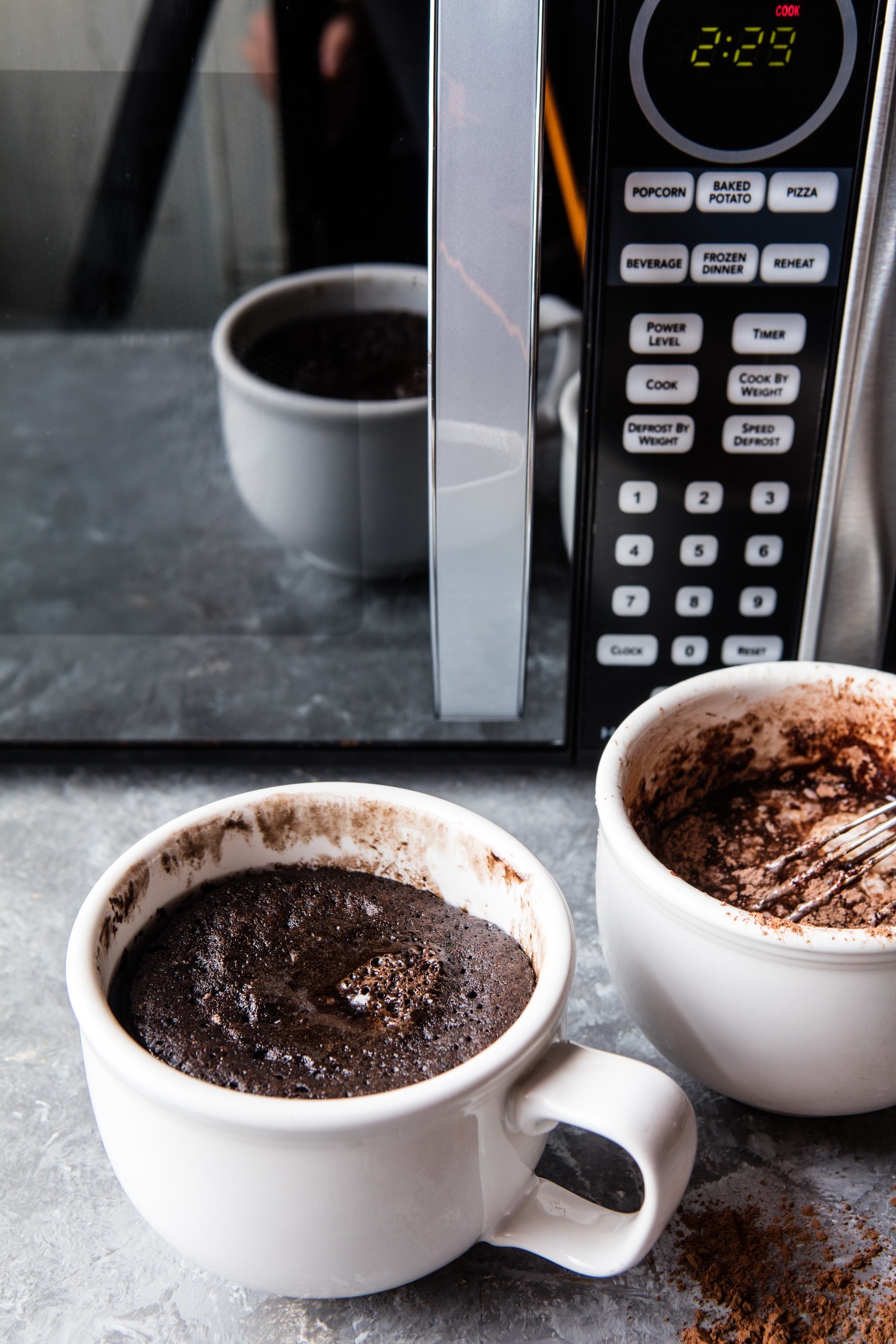 For real, it saves the day!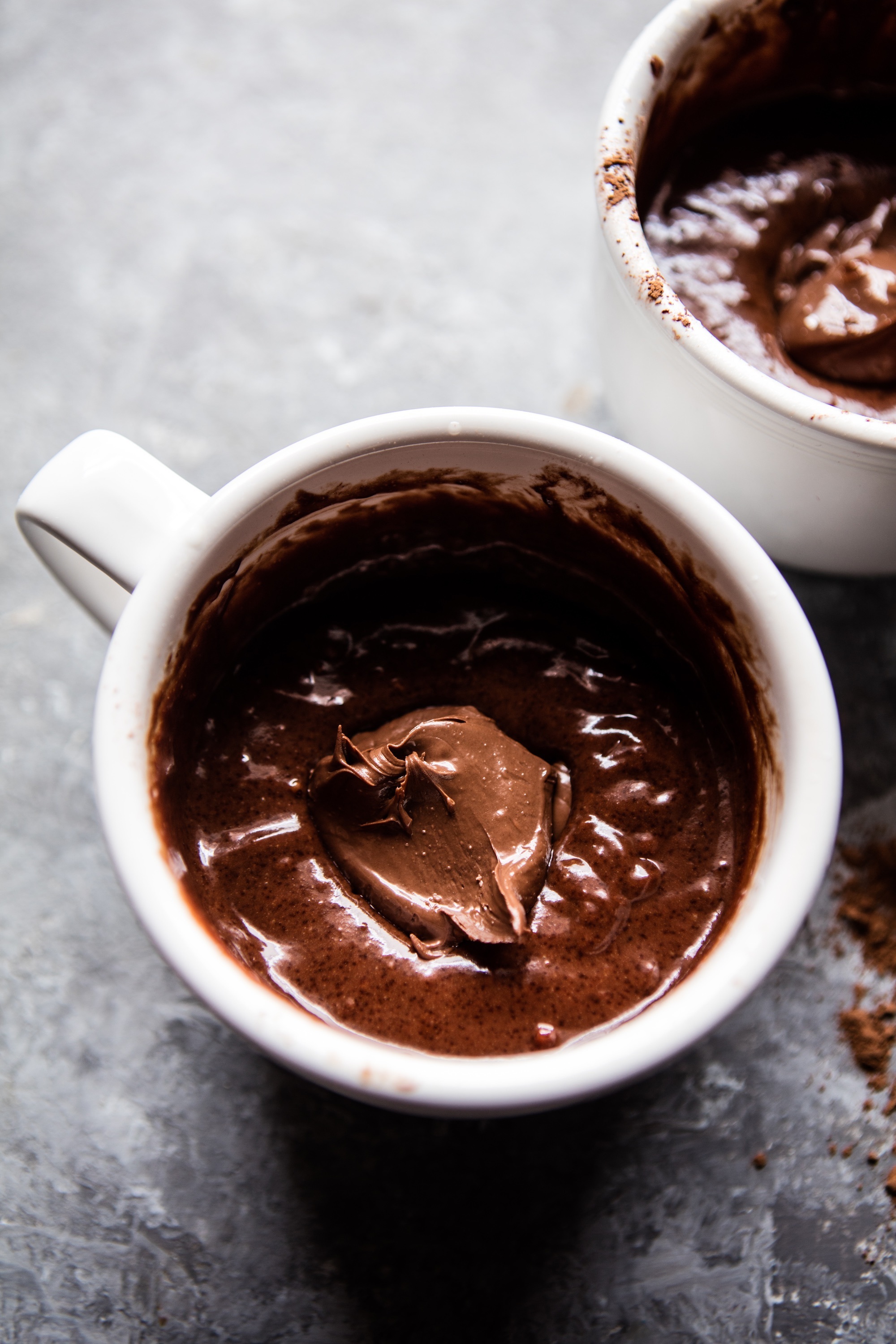 If you have yet to experience a mug cake, get excited. Think about those times you've sat at your desk wishing for something chocolatey and delicious. This cake is the answer to all your chocolate cravings. Granted I realize some of you might not have all of these ingredients at work, but can I just highly recommend having these items tucked away in the back of your workplace fridge for moments just like this? It really would be a very smart choice.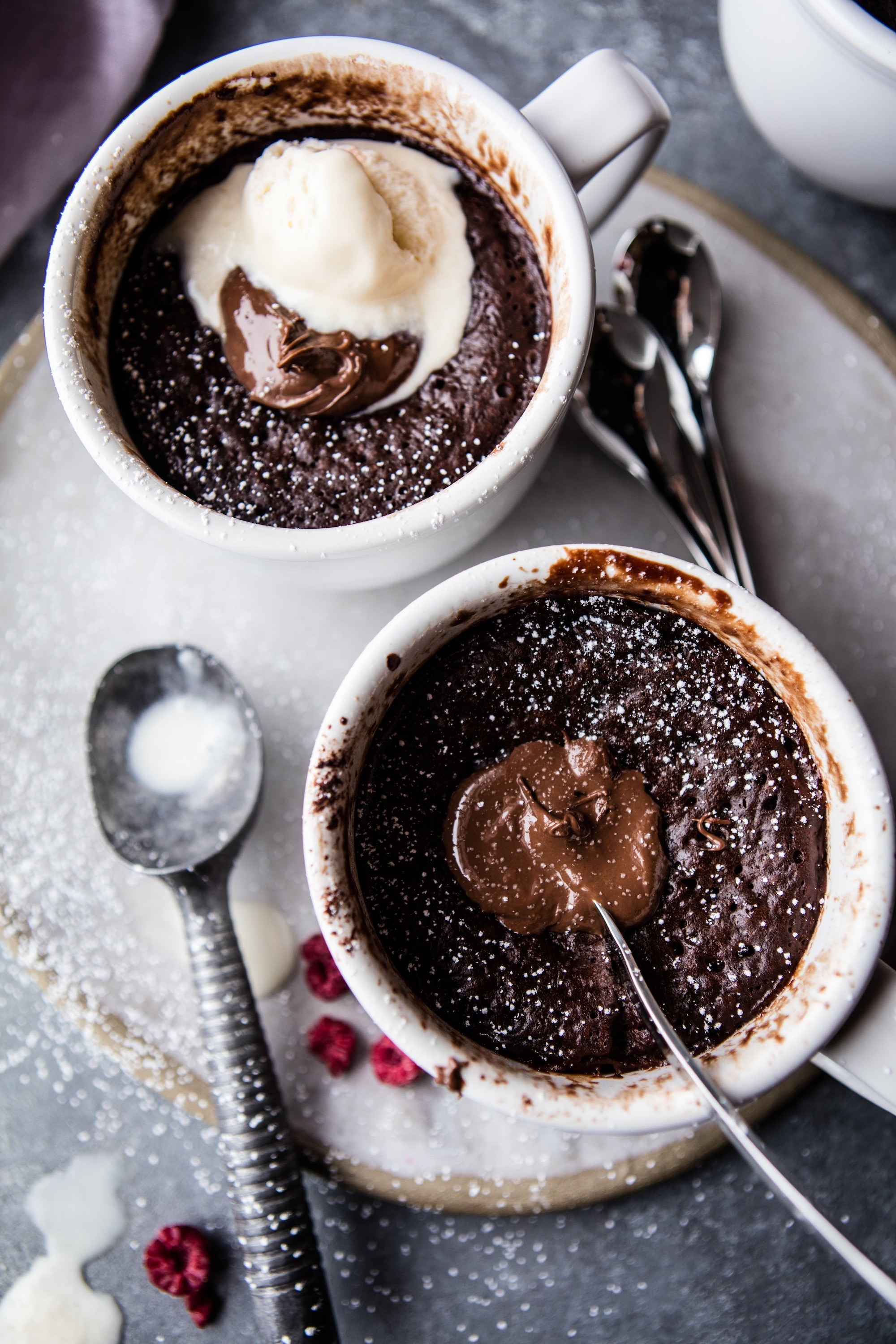 Here's how it goes. Mix all the ingredients in a microwave,
cook it for a minute or two and then eat… HOT and gooey, and preferably with ice-cold
milk.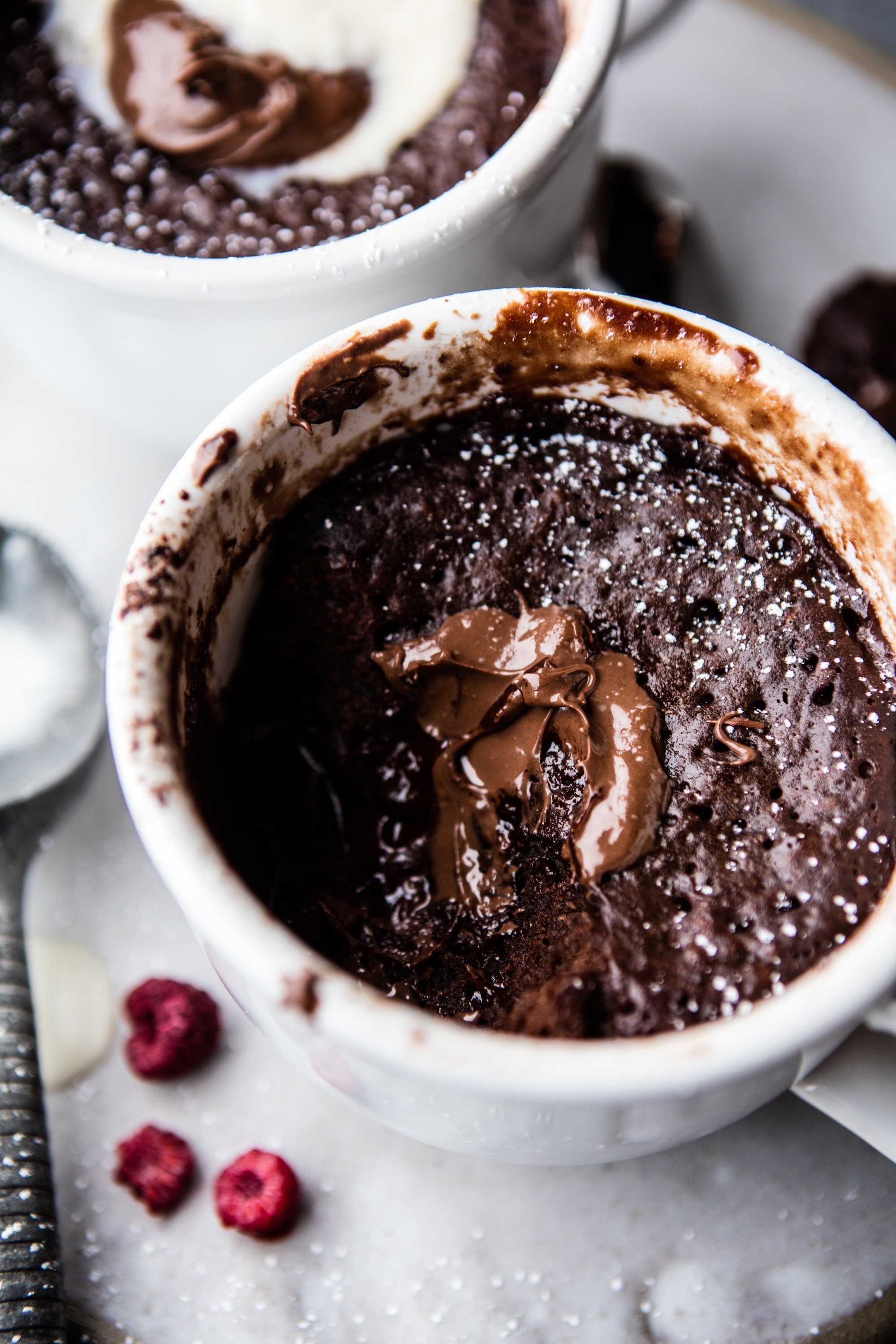 YESS.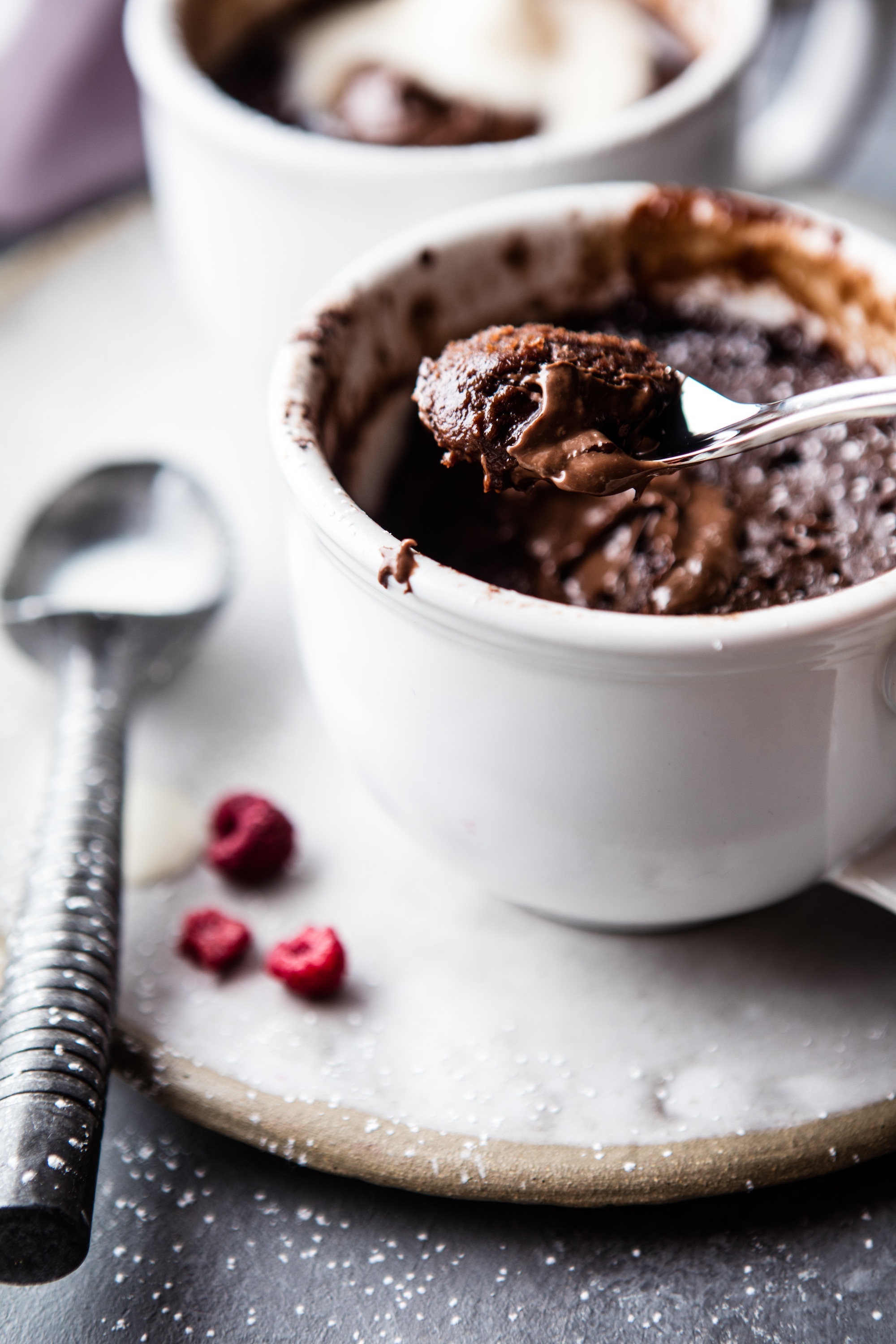 Bring on the chocolate cravings! 🙂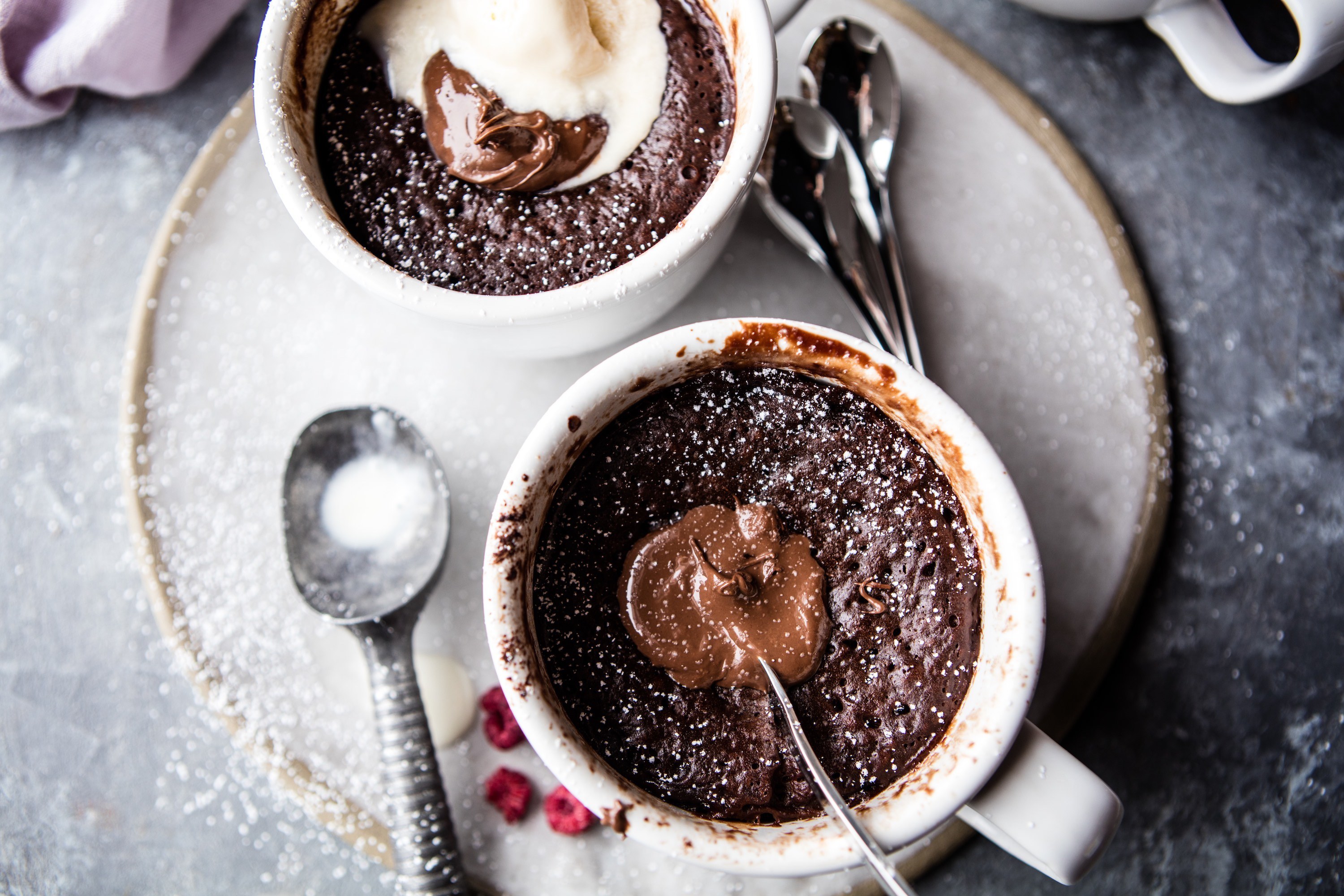 Molten Nutella Mug Cake Recipe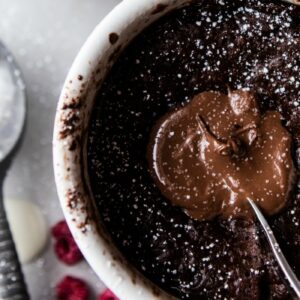 INGREDIENTS
¼ cup all-purpose flour
2 tablespoons unsweetened cocoa powder
2-4 tablespoons coconut sugar (or granulated sugar)
Pinch of salt
1 egg
3 tablespoons coconut milk (or your favorite milk)
3 tablespoons canola
1 teaspoon vanilla extract
2-3 tablespoons Nutella
1 tablespoon brewed coffee
Ice cream, for serving (optional)
INSTRUCTIONS
Lightly grease a microwave safe mug with cooking spray. To the mug add the flour, cocoa powder, sugar and a pinch of salt. Whisk it all together with a fork.
Add the egg, milk, canola oil and vanilla. Use a fork to whisk the batter together until just combined. Try to make sure you have incorporated all the flour off the bottom of the mug.
Spoon 1-2 tablespoons of Nutella into the center of the batter, pushing it slightly into the batter. Drizzle the coffee over top of the batter.
Place in the microwave on full power for 1 minute and 30 seconds to 2 minutes. I have a 1200 watt microwave and found 1 minute and 30 seconds was perfect.
Allow the cake to cool 1 minute and maybe add a scoop of ice cream!
Enjoy right away, warm! Oh, and grab a cold glass of milk too!