Make Your Hanukkah Décor Extra Chic & Modern This Year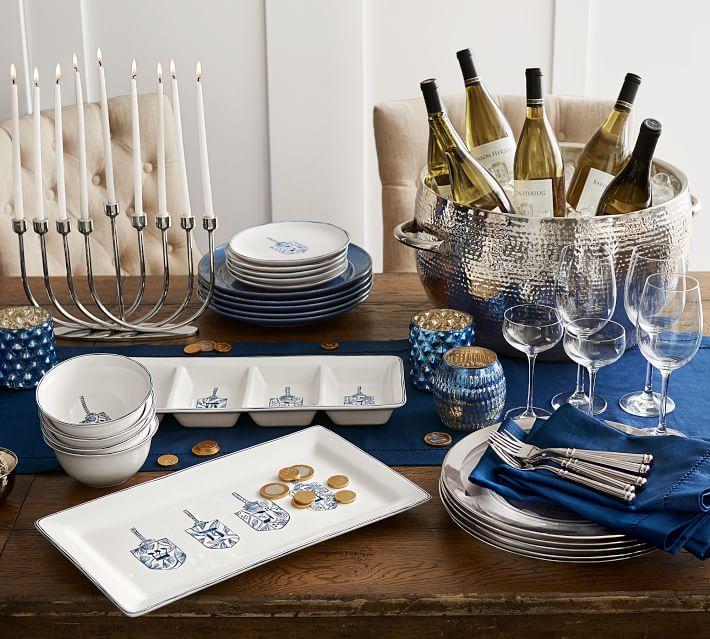 Get ready to light the Hanukiah and spin a few dreidels, the first night of Hanukkah is around the corner.
Whether you're hosting a Hanukkah open house or setting the table and frying up latkes for your family, here are a few of my favorite ideas to make this year's Festival of Lights chic, modern and a little brighter.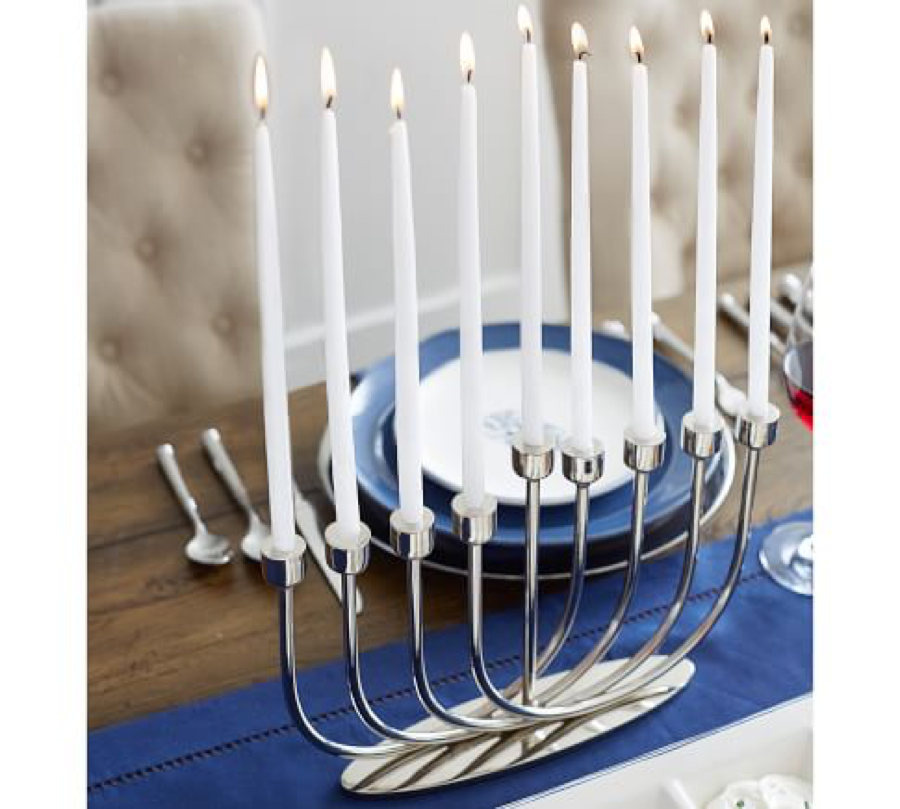 First, what is a Hanukiah, you ask? It's a special type of menorah made just for Hanukkah. Rather than seven branches to represent the seven days of the week, as with the kind of menorah you might be more familiar with, a Hanukiah has nine branches. The additional branches are to remind us of the miracle of oil. The eight branches represent the eight nights the oil burned in the Temple, when there was only enough to last one day. The ninth branch is called the 'shamash', which is used to light the others. So now, you know.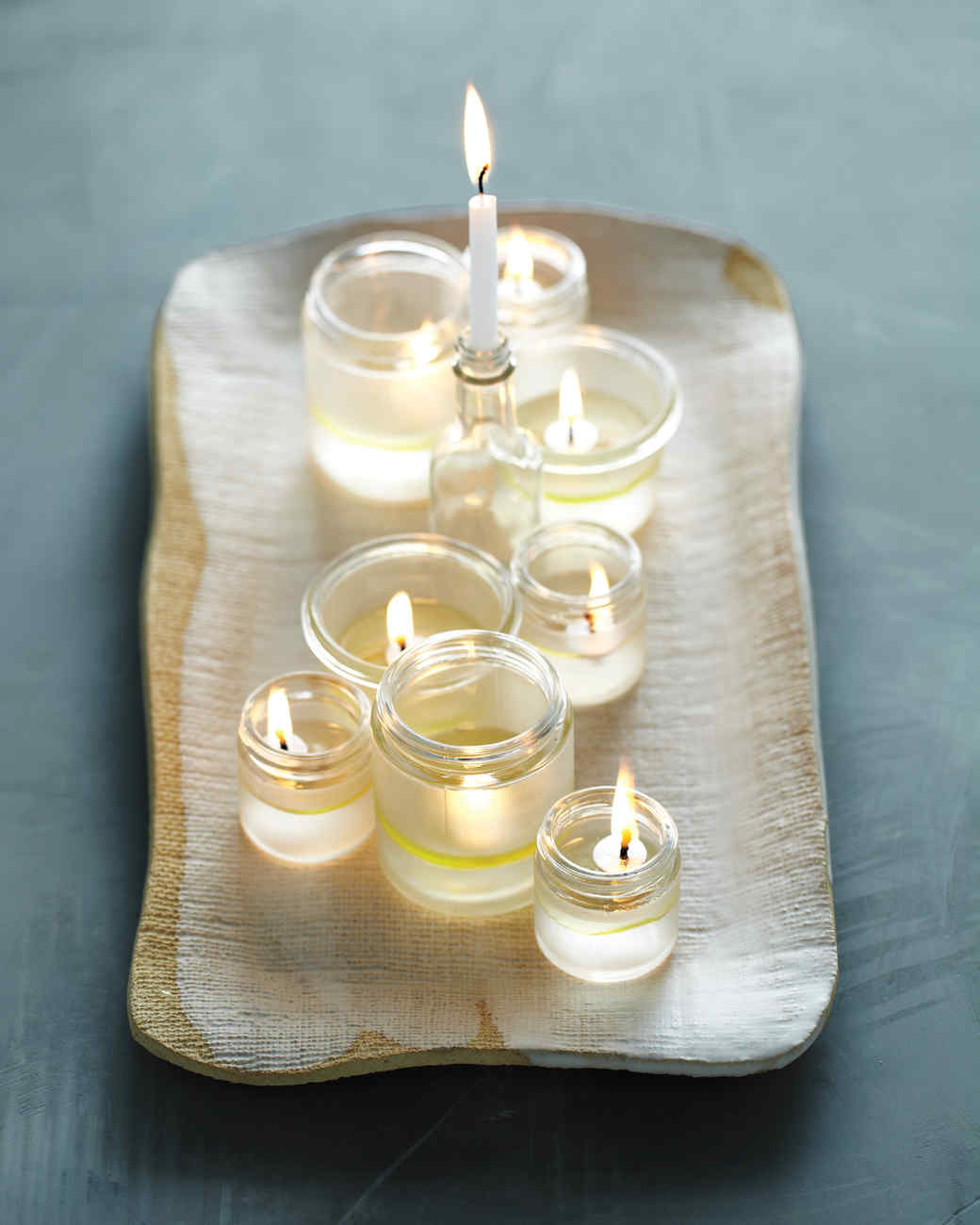 Gather your Hanukiah's, or give a DIY Menorah project a try this year by using small jars olive oil, water and floating wicks. Use a birthday candle in the neck of a vintage bottle to hold the Shamash.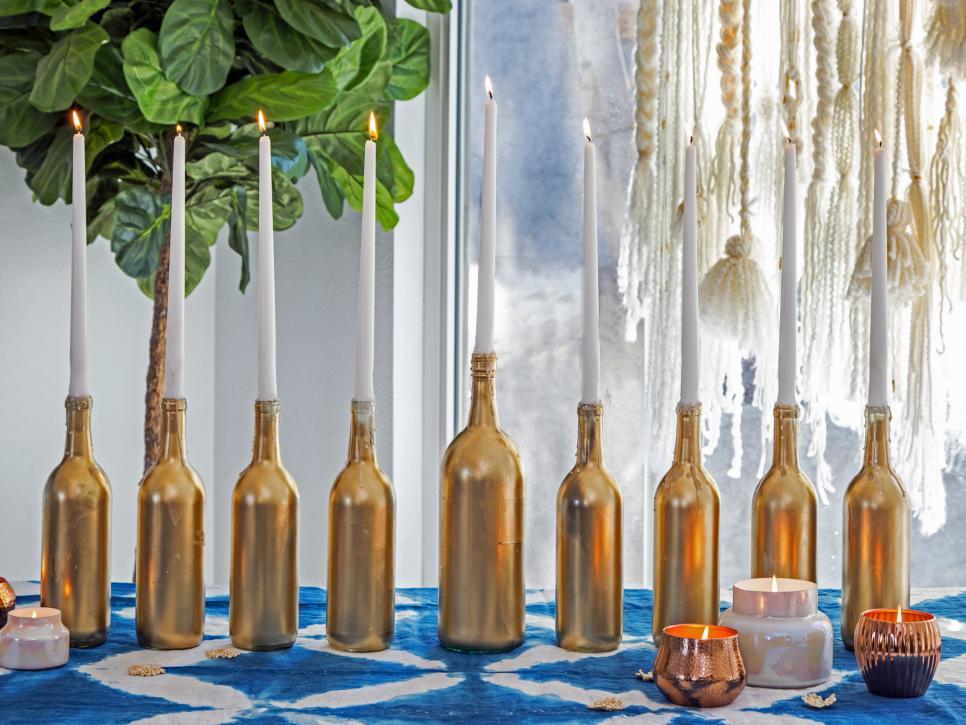 You can also take your table up a notch, by spray painting empty wine bottles for each night of Hanukkah, with a larger bottle for the Shamash candle.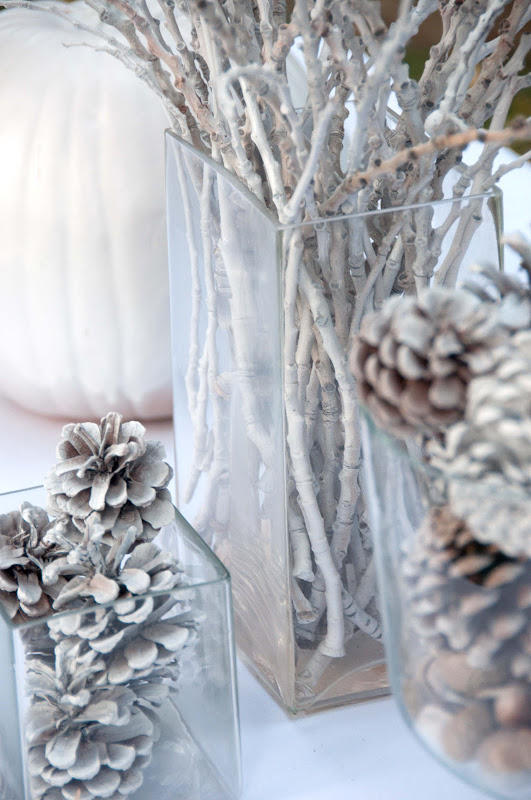 When it comes to decorating, use natural elements to create winter décor. Bleach, spray or cover pinecones and branches with snow to fill vases, jars and to decorate a fireplace mantle or create a table runner. Elements from your own backyard or your last hike in the woods are a chic and modern approach to any kind of holiday décor.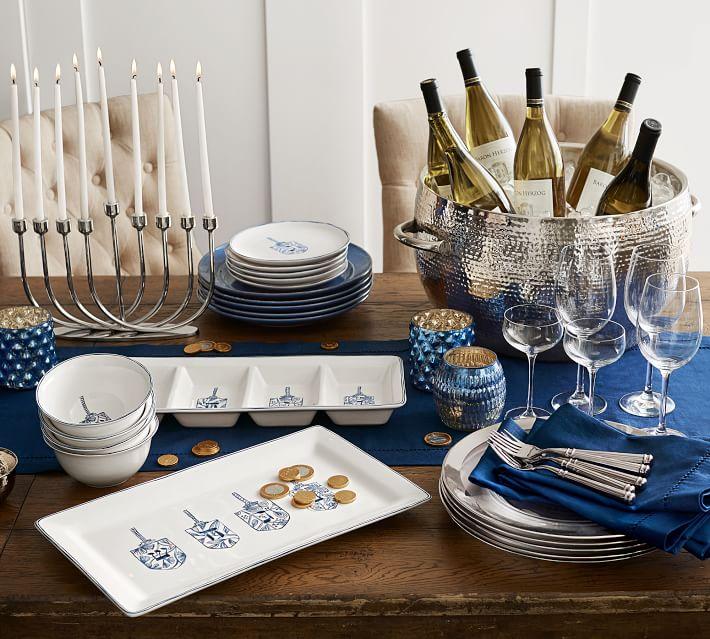 Go all-out with blue. There might not be an over abundance of Hanukkah decorations filling store shelves, but it's easy to be creative with shades of blue, white, gold and, or silver. Layer colors and add your favorite, Hanukkah dinnerware, glassware, flatware, coordinated napkins, a Hanukkah tray or two and let your family recipes do the rest. Remember, it doesn't have to be fancy and tradition is always a win.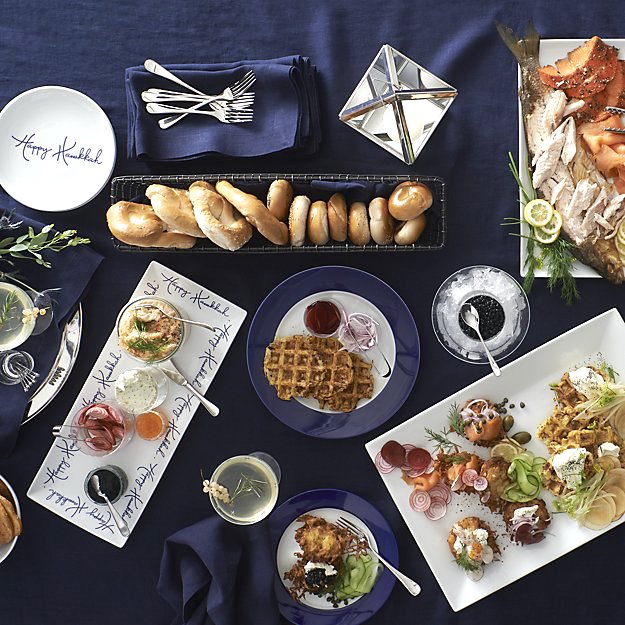 Speaking of family recipes, my latke recipe has been passed down through four generations and I wouldn't change a thing. At our house, we prefer grated potatoes (right?), and nothing beats homemade applesauce. We never leave out the sour cream (or crème fraiche) and you can always count on brisket.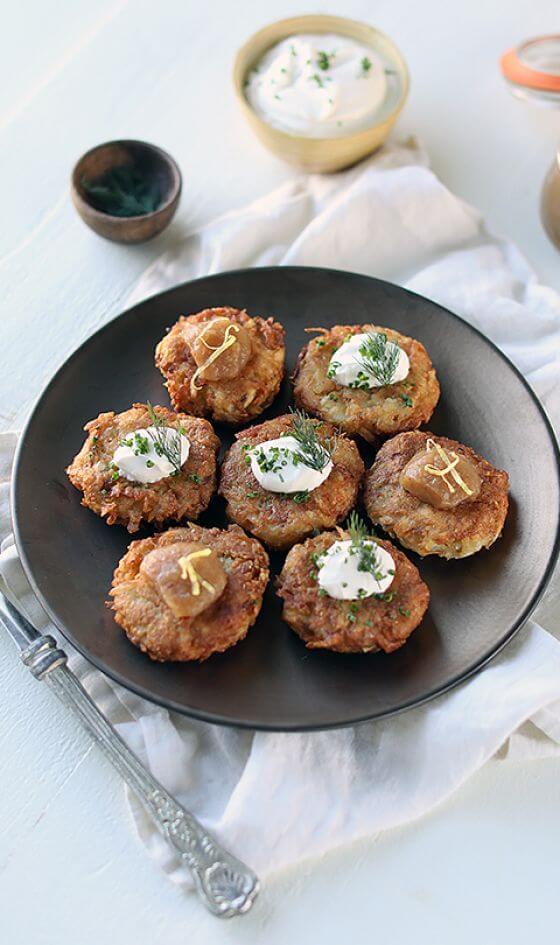 People often ask — what's the best way to keep latkes warm? My best answer: Latkes barely make it out of the frying pan at our house. Some of my favorite memories are of Hanukkah parties with family and friends around my kitchen island enjoying the first fresh, hot batch. If you really must keep latkes warm, turn the oven on 300 for about 15-20 minutes (tops), while cooking the rest.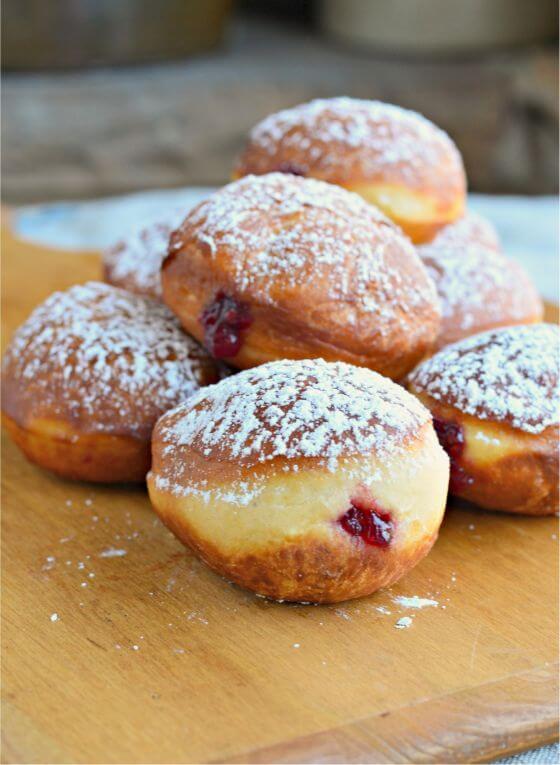 I don't know anyone who doesn't love a good latke, but try frying up another Hanukkah favorite this year – Sufganiyot (aka jelly donuts). These little gems make the total Hanukkah package and include a promise of deliciousness in every bite. Not-so-shocking. Serve them warm and be prepared for drips of jelly.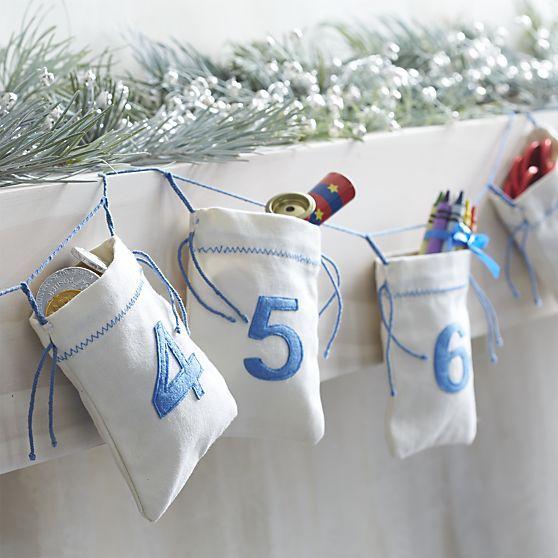 For something a little extra-special, fill Hanukkah gelt bags with gelt, dreidels and small surprises. Hang on the fireplace mantle or set on each placesetting at the table.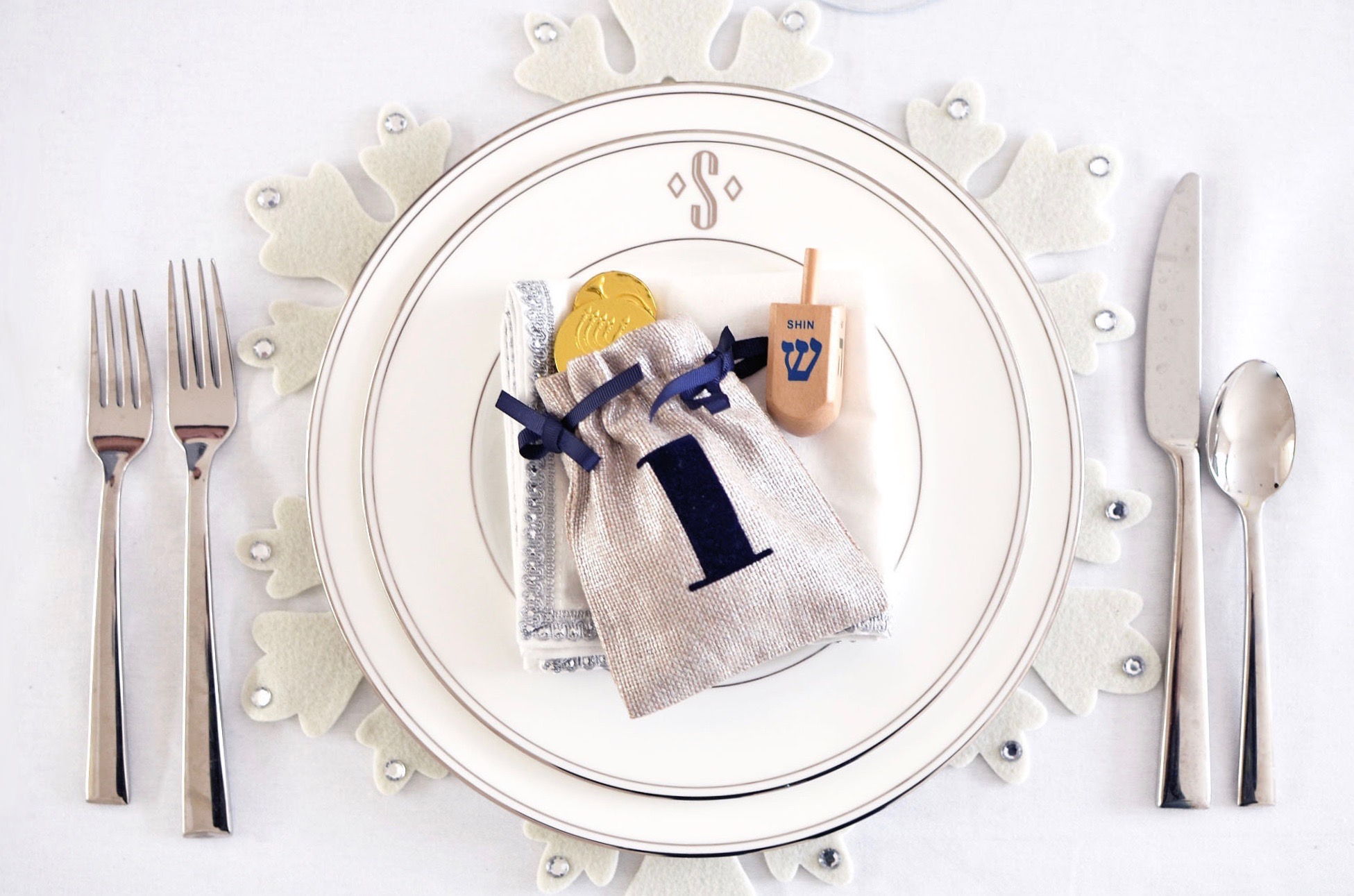 Forgot to pick up Chanukah candles? Don't sweat it. There's always Amazon Prime.