Throw a Family Movie Night the Whole Family Can Enjoy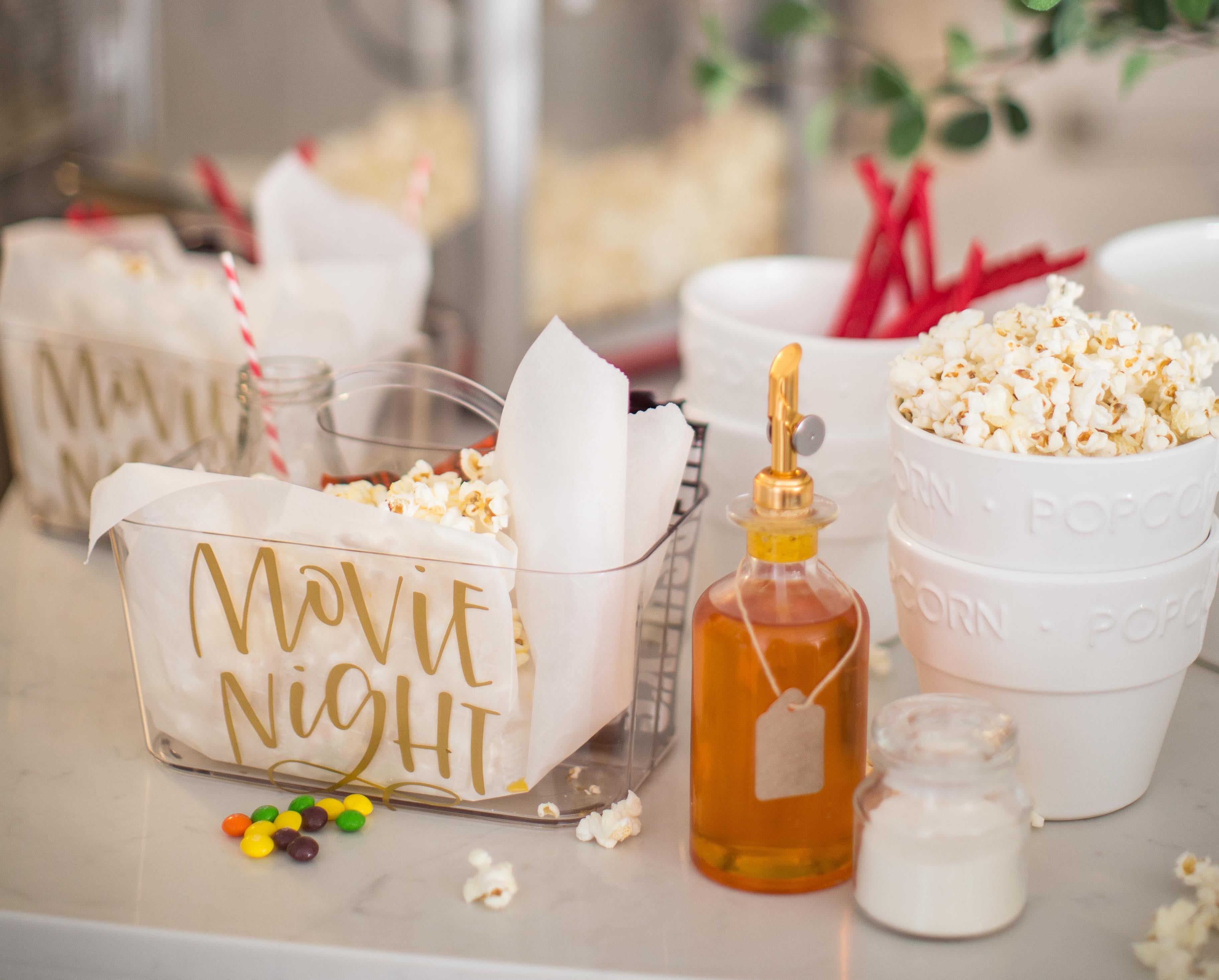 Family movie nights are a thing. It's our thing and I bet it's your thing too, right? Every Friday night we gather up on the sofa as a family to watch the latest movie available for rent or purchase and sit back and take it all in. With that comes lots of cuddling, snacks and relaxing.
Nothing says family movie night like freshly popped popcorn with butter. LOTS of butter. So much butter! With five popcorn bellies to fill, even more when it's during "bring a friend to movie night," we make sure we pop enough popcorn for the masses with our Cuisinart Popcorn Machine that sits perfectly on our counter. Plus it's red and for whatever reason that makes this little machine so legit!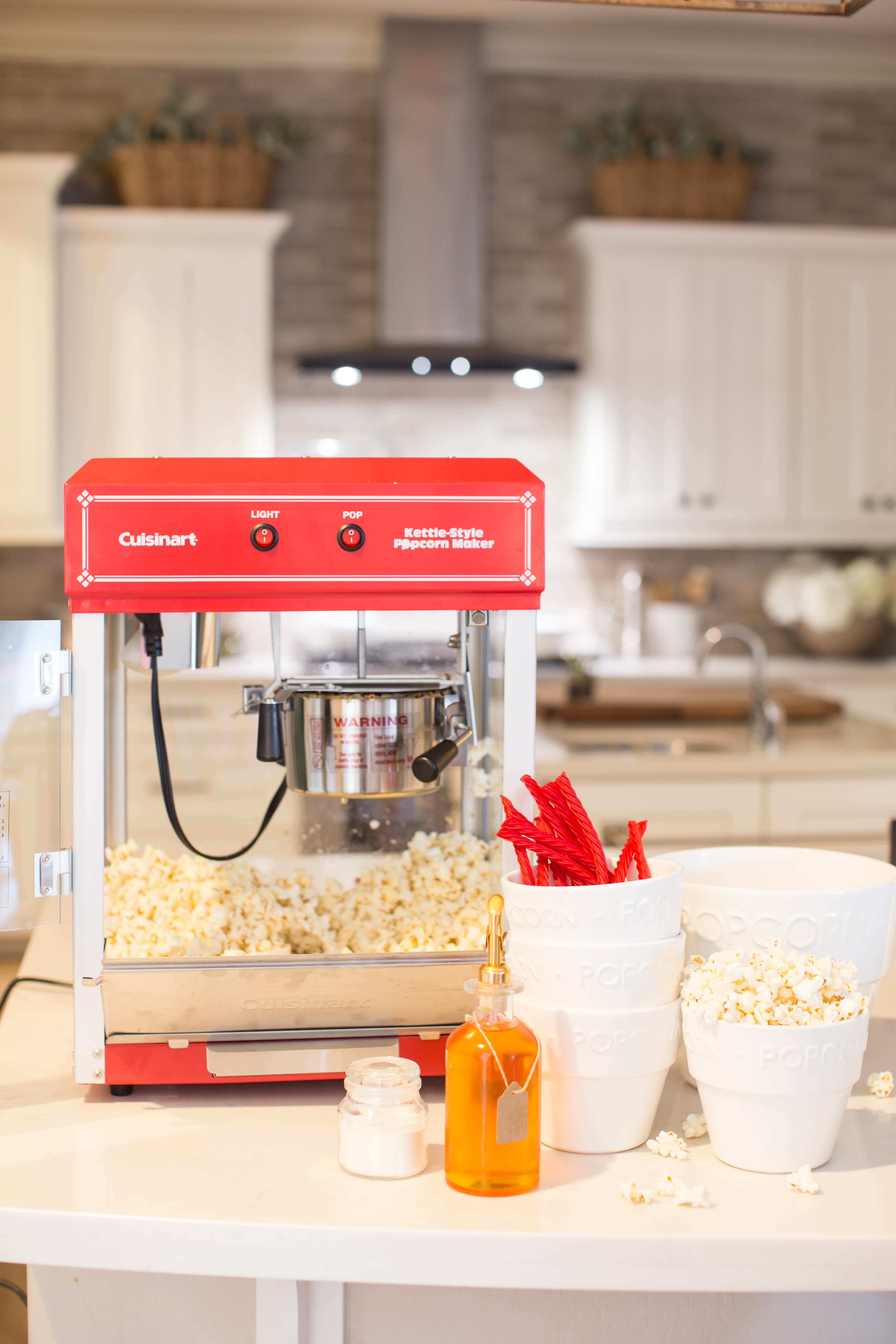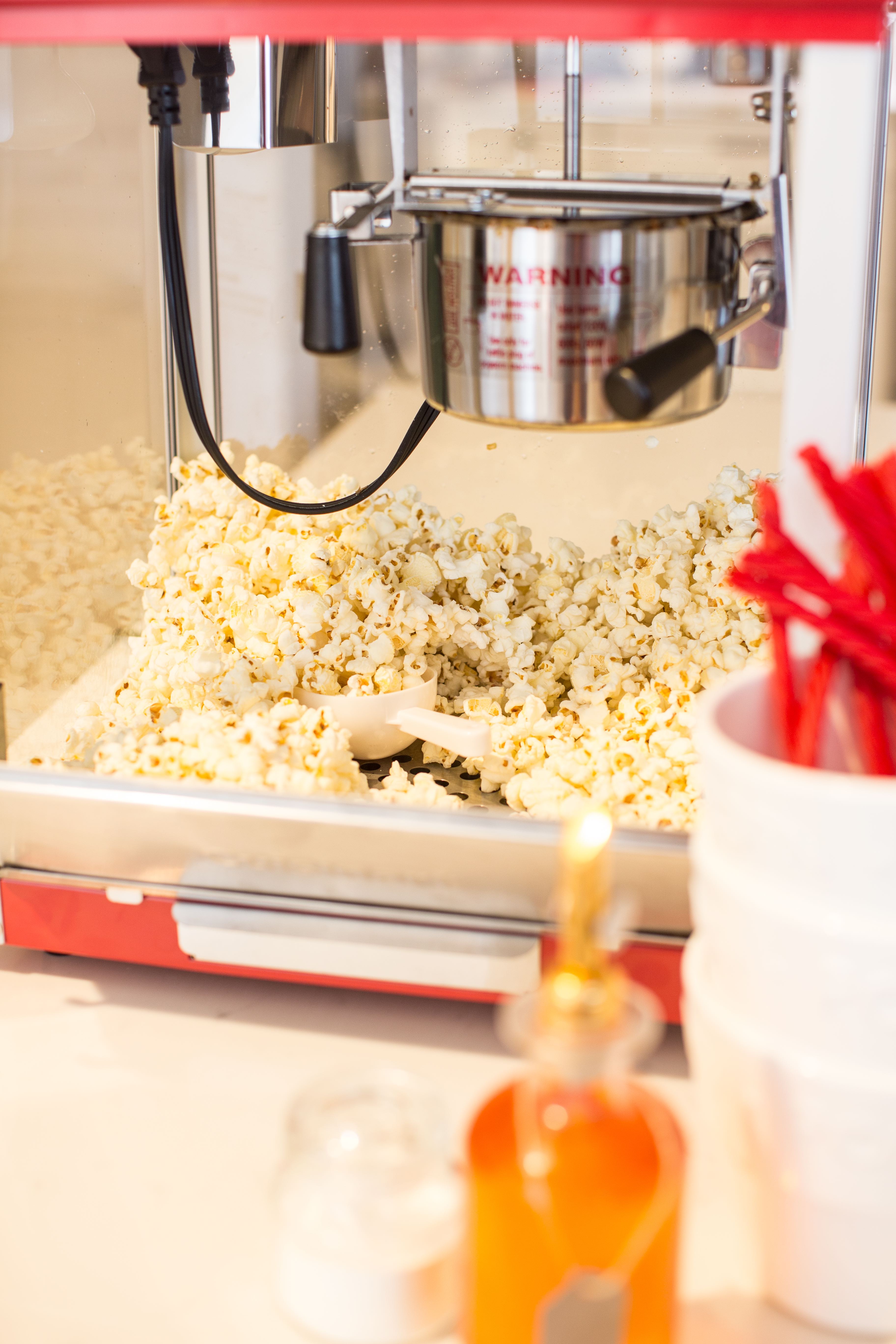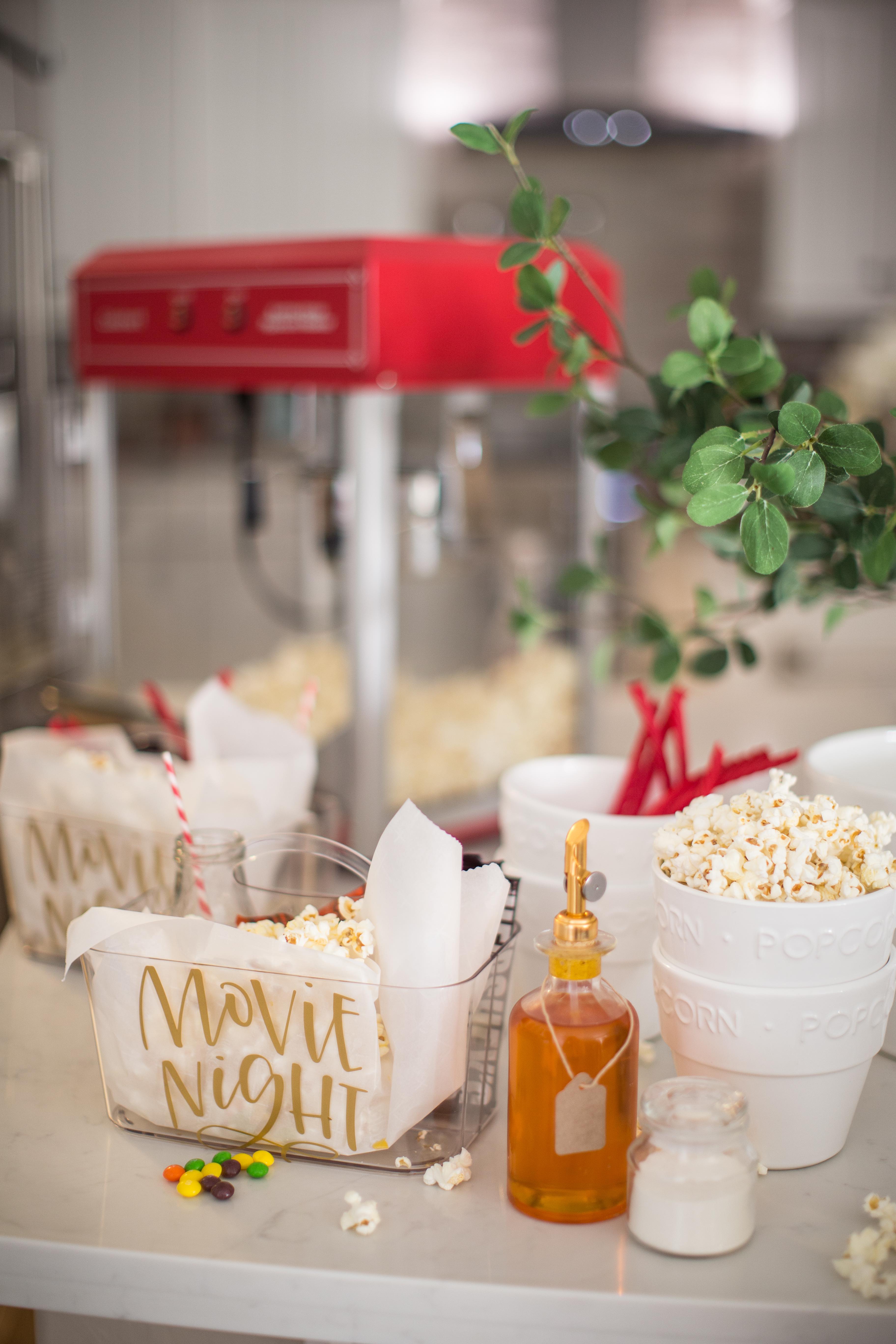 Hot popcorn within minutes that's movie theater perfect.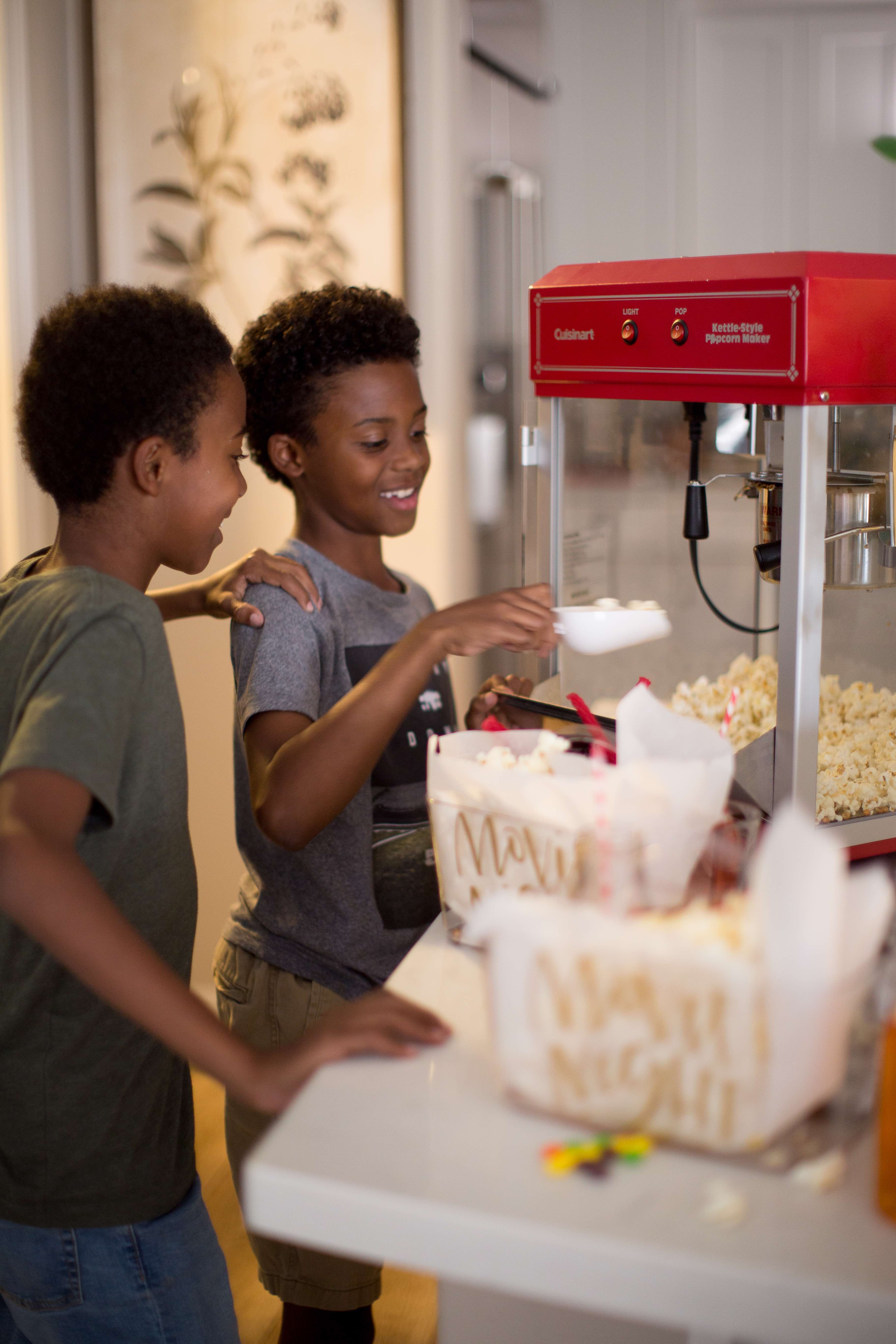 With a few kids always in hurry to get a great seat, I made these little caddies for them so they could hold all their goodies all in one spot. This clear caddy has a handle so it's perfect for little hands on movie night (or anytime).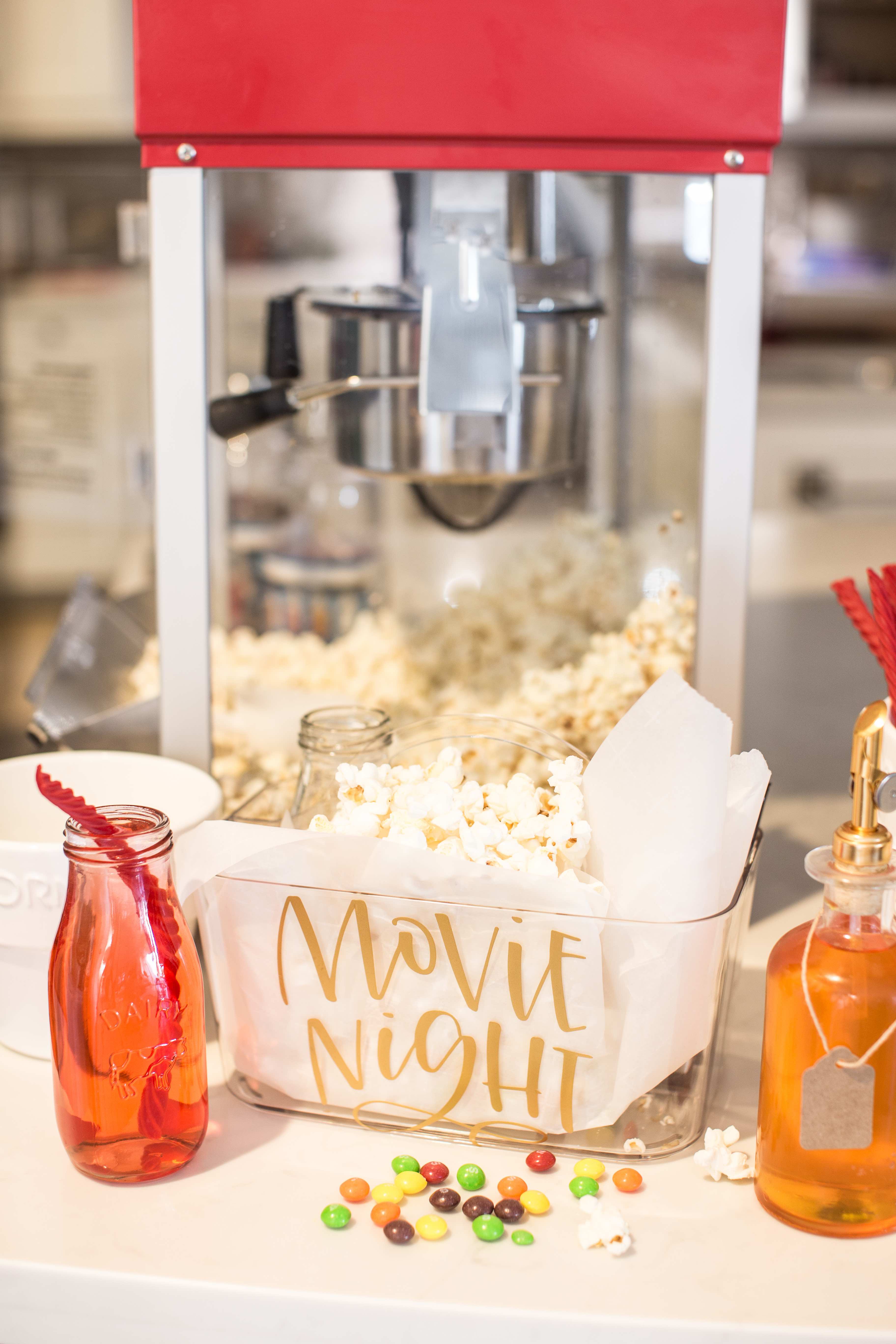 I really love how everything fits just perfectly, including their FAVORITE fancy drink, kid-friendly Shirley Temples!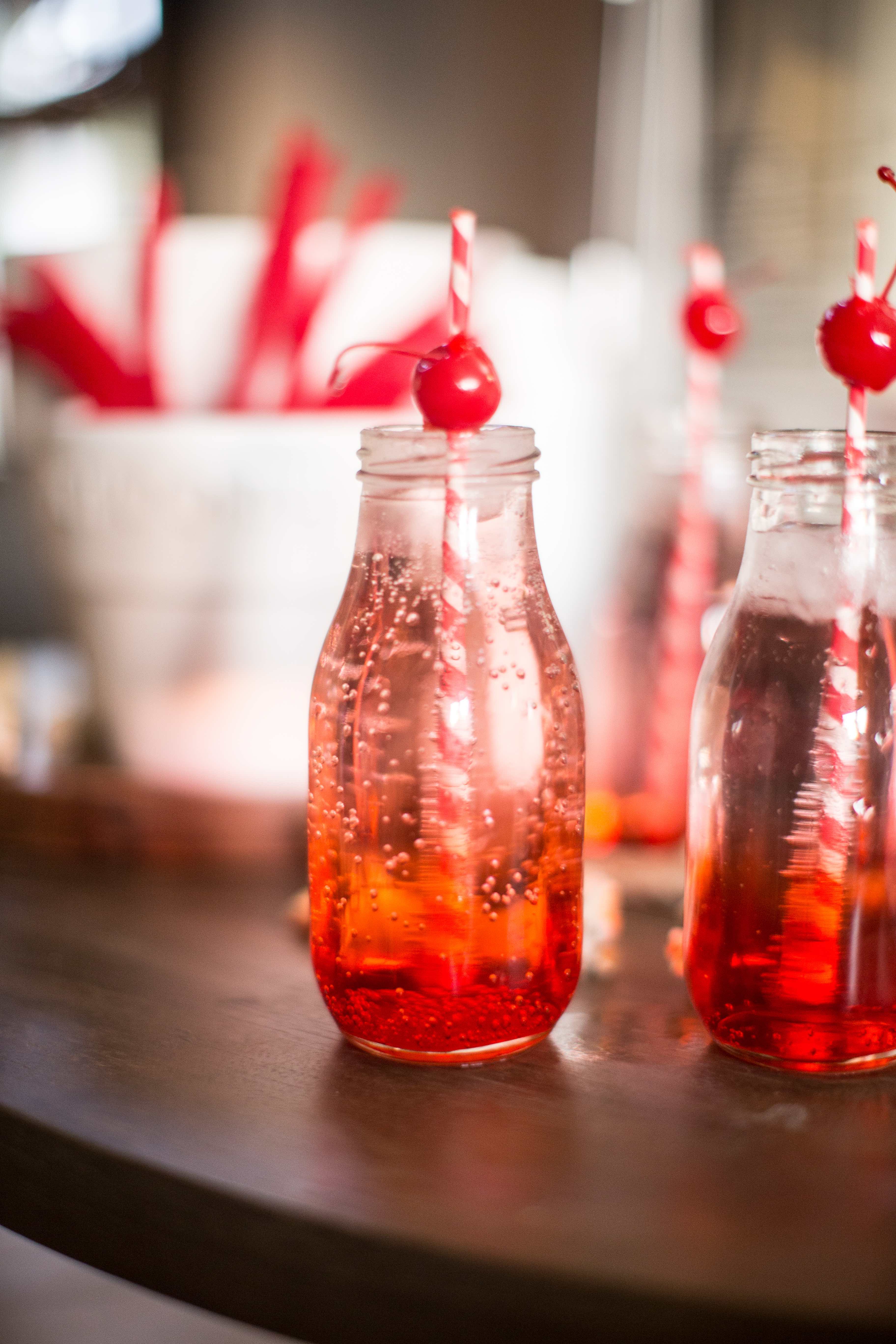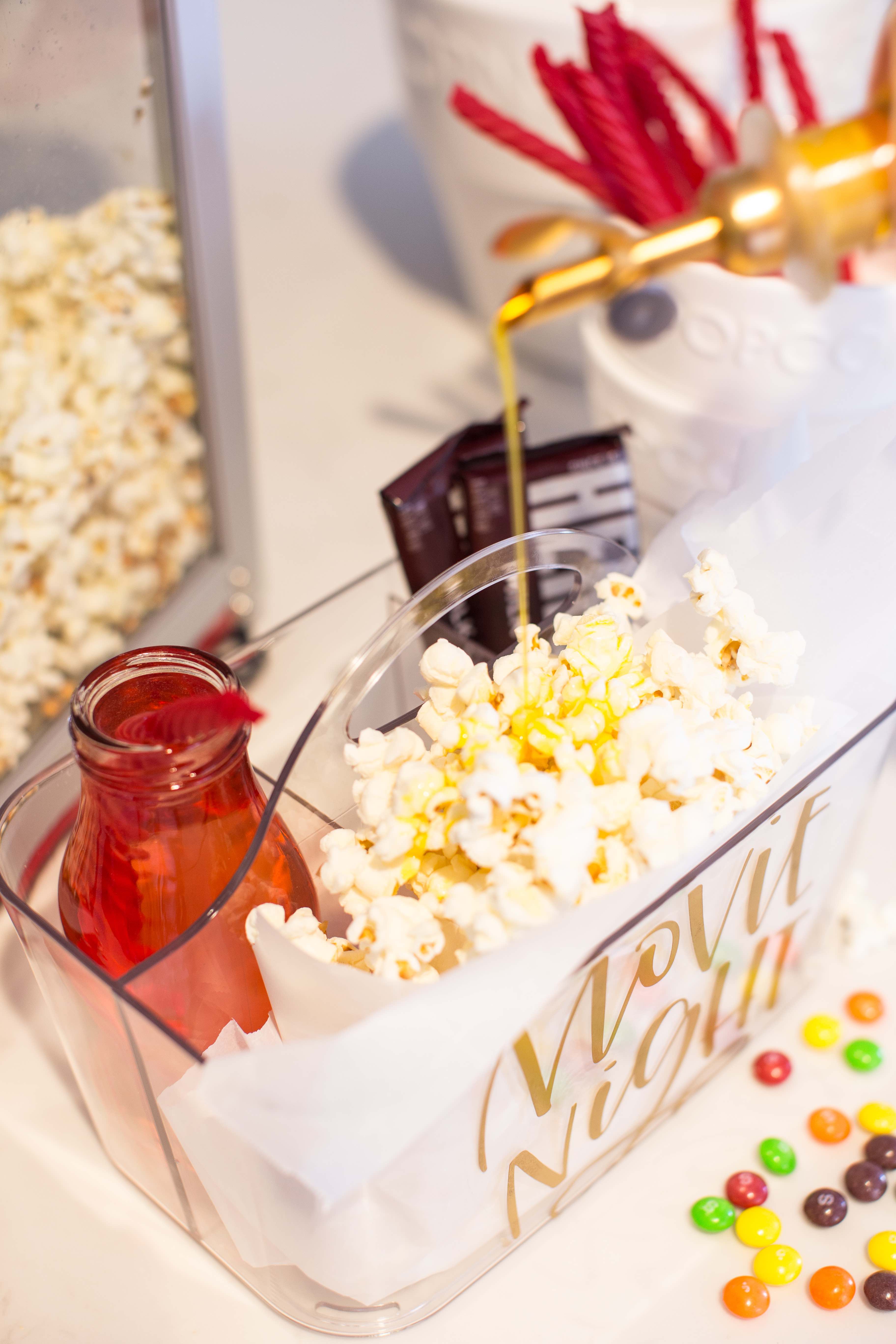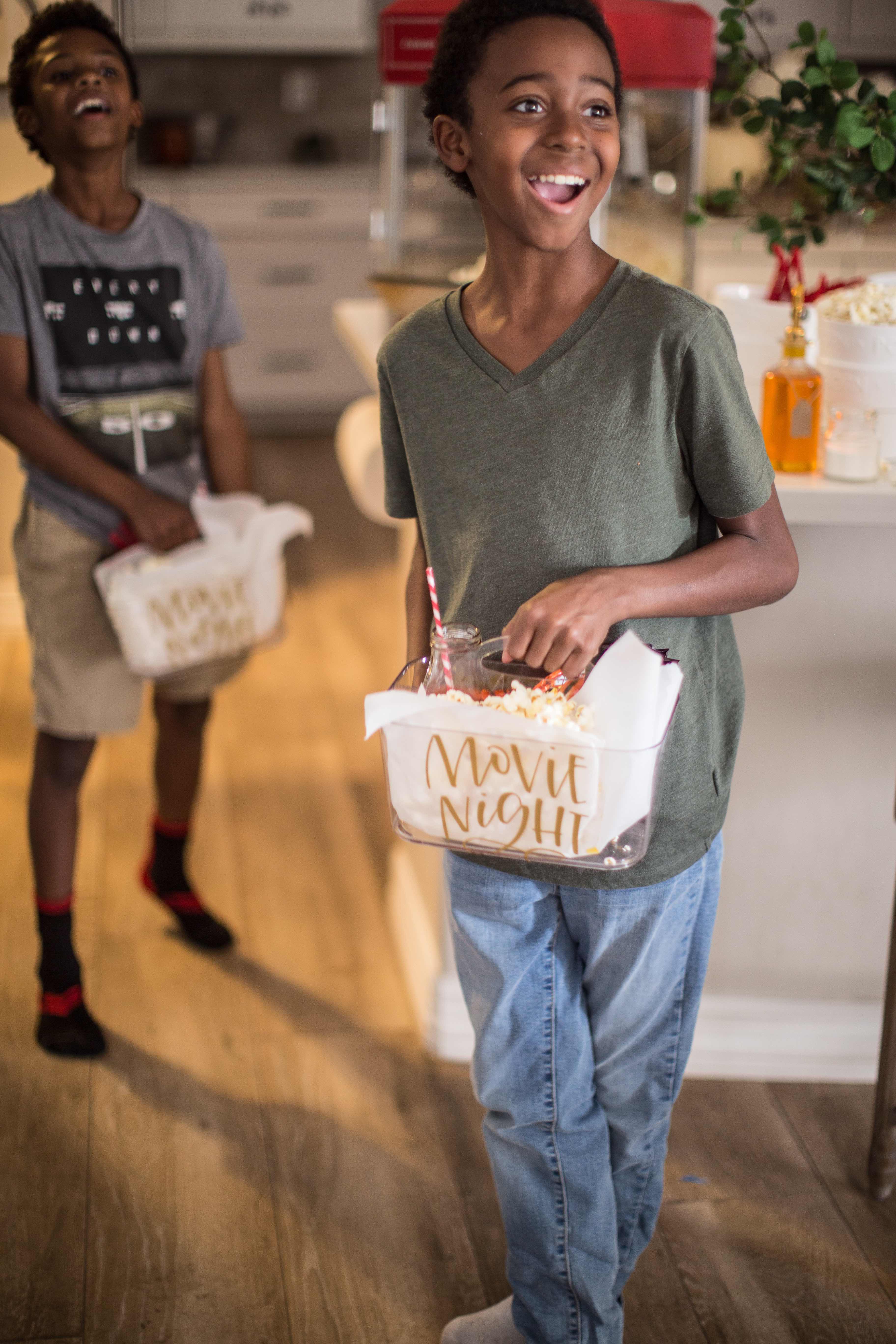 No movie night is complete without a cozy blanket and pillows to partner with. I mean if you're going to be at home, you might as well be comfortable right?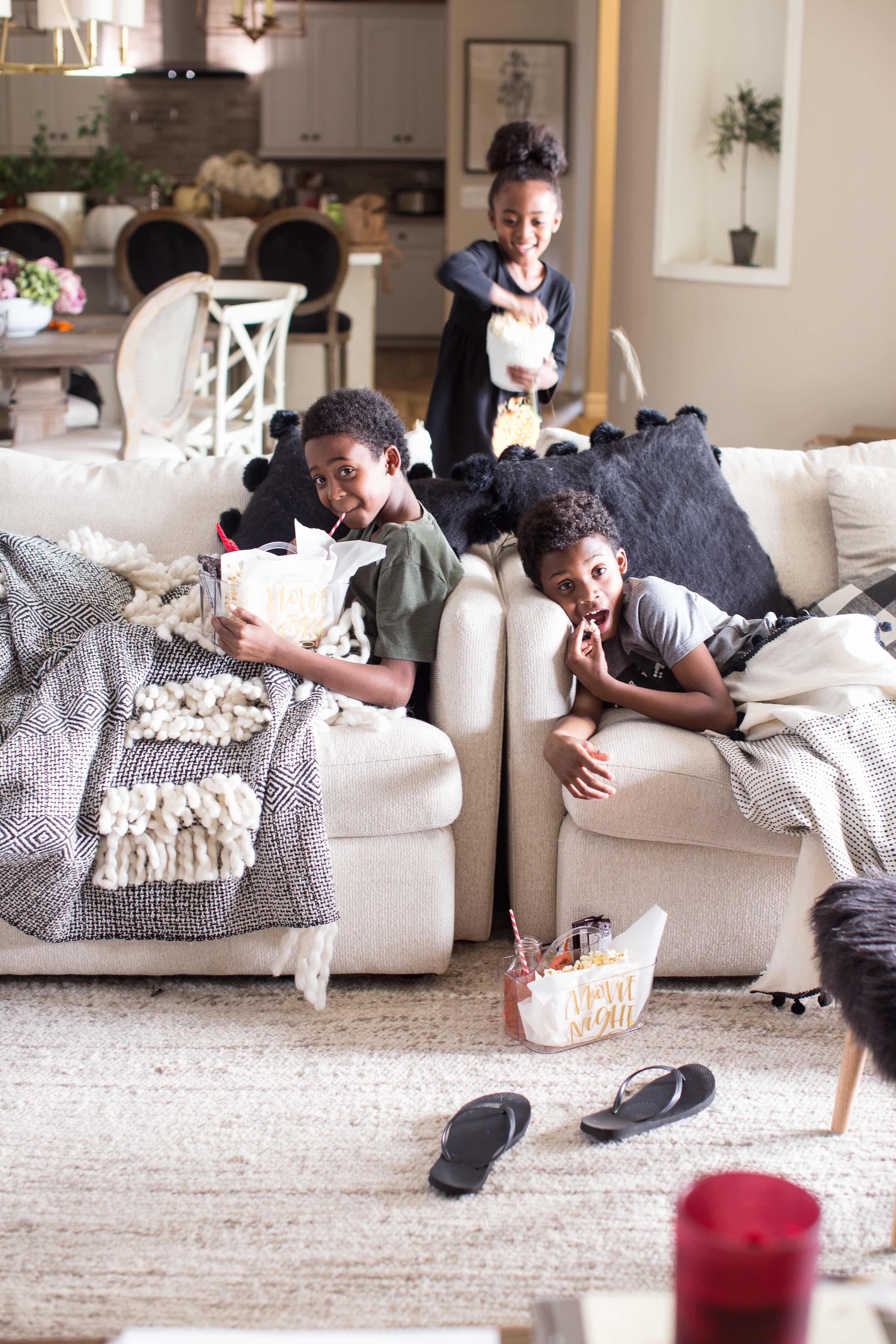 Kid-Friendly Shirley Temple Recipe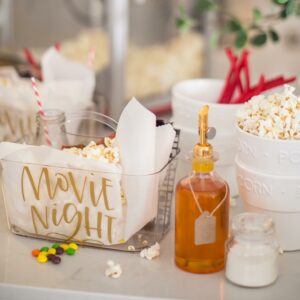 INGREDIENTS
¼ cup lemon-lime flavored carbonated beverage
1 ½ tablespoons grenadine syrup
1 maraschino cherry
INSTRUCTIONS
In a glass, over ice, combine lemon-lime soda and grenadine. Stir well and garnish with a maraschino cherry.