This Gadget Turns Your Grill into an Outdoor Pizza Oven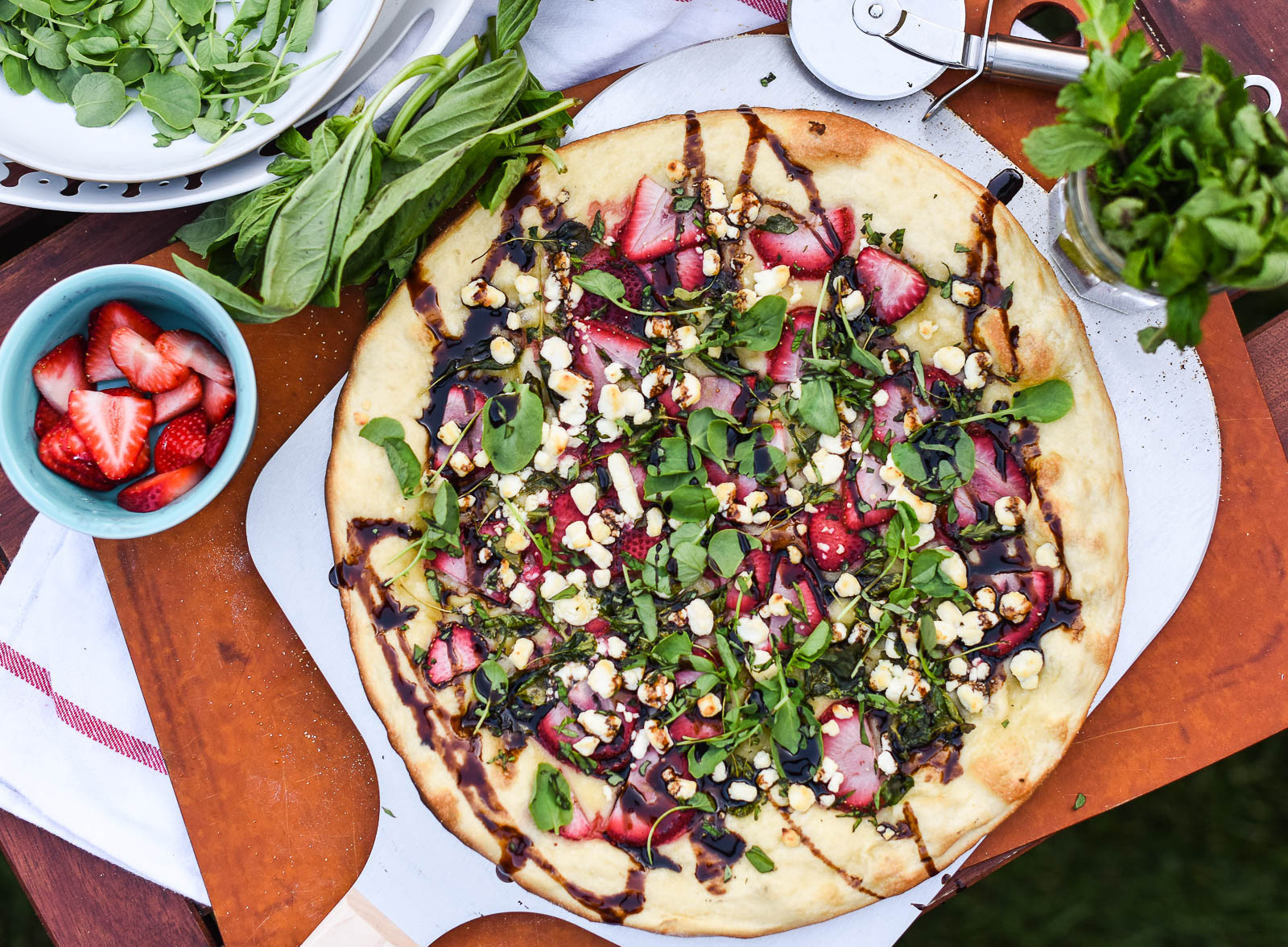 This gorgeous, crazy combo may be the perfect summer bite.
Jammy seasonal berries, tangy goat cheese, and fresh herbs – all piled atop a crunchy homemade pizza crust and baked to perfection in your very own backyard pizza oven.
Friday night is homemade pizza night at our house and when the weather heats up we absolutely love taking the party outdoors for pizzas baked on the grill. Baking pizzas over charcoal (or a charcoal/wood combo) adds amazing smokey flavor and lends the crust incomparable crunch.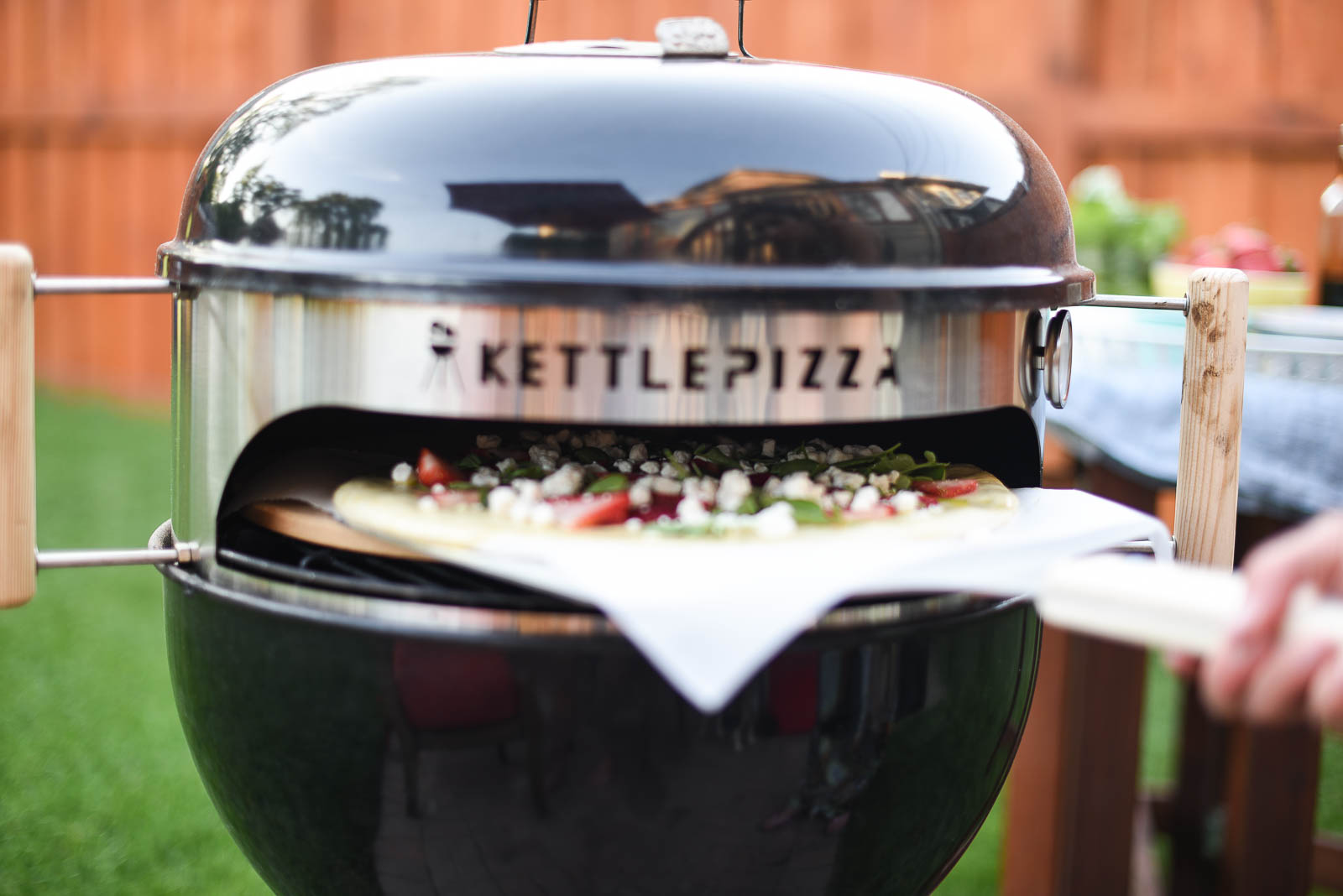 This year, we've upped our pizza grilling game considerably by adding a pizza oven conversion kit to our kettle grill. The KettlePizza is a stainless steel insert that fits right on your grill to create a front opening pizza oven that traps the heat for higher temperatures and more authentic pizza baking conditions.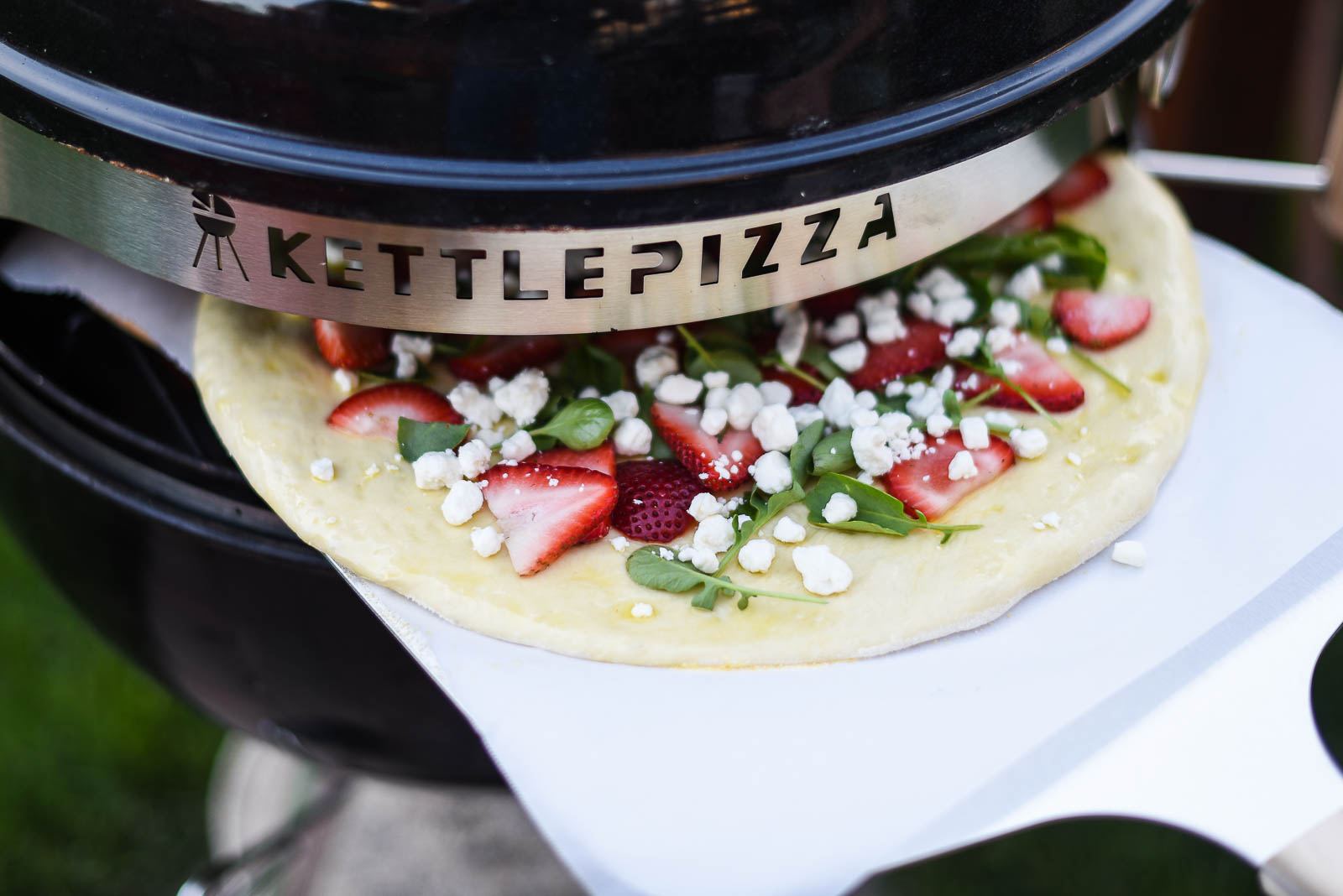 When working to create a perfect crust, it helps to start with an amazing pizza dough. Our recipe has it all: easy to make with the perfect balance of chew and crunch. It works great in the oven and achieves even more flavor and crunch over the heat of the grill.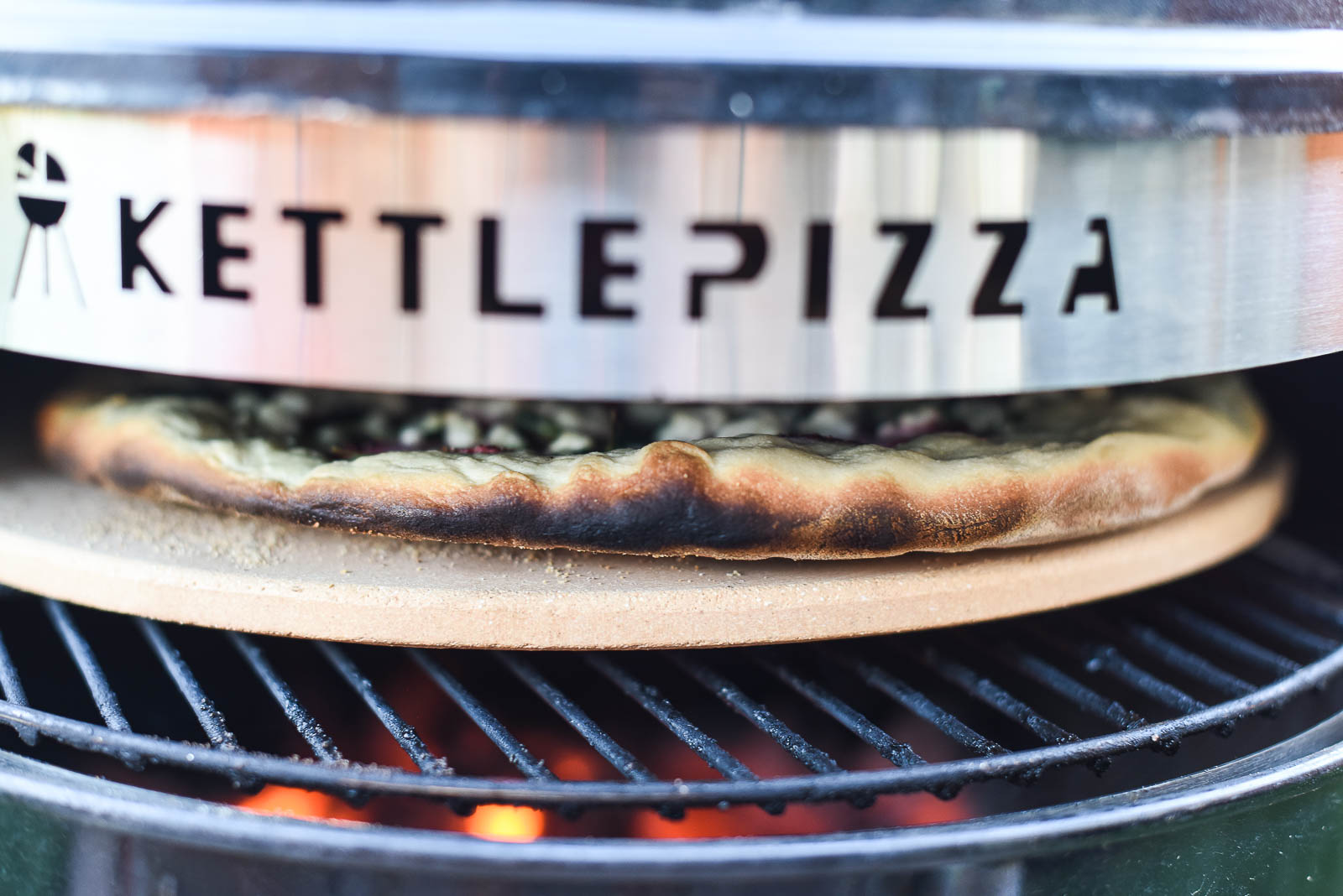 When making pizzas outdoors, the sky is literally the limit in terms of toppings. With summer produce in full bloom we let the farmer's market be our guide. Early summer in Chicagoland means lots of asparagus, baby greens and juicy early-season strawberries.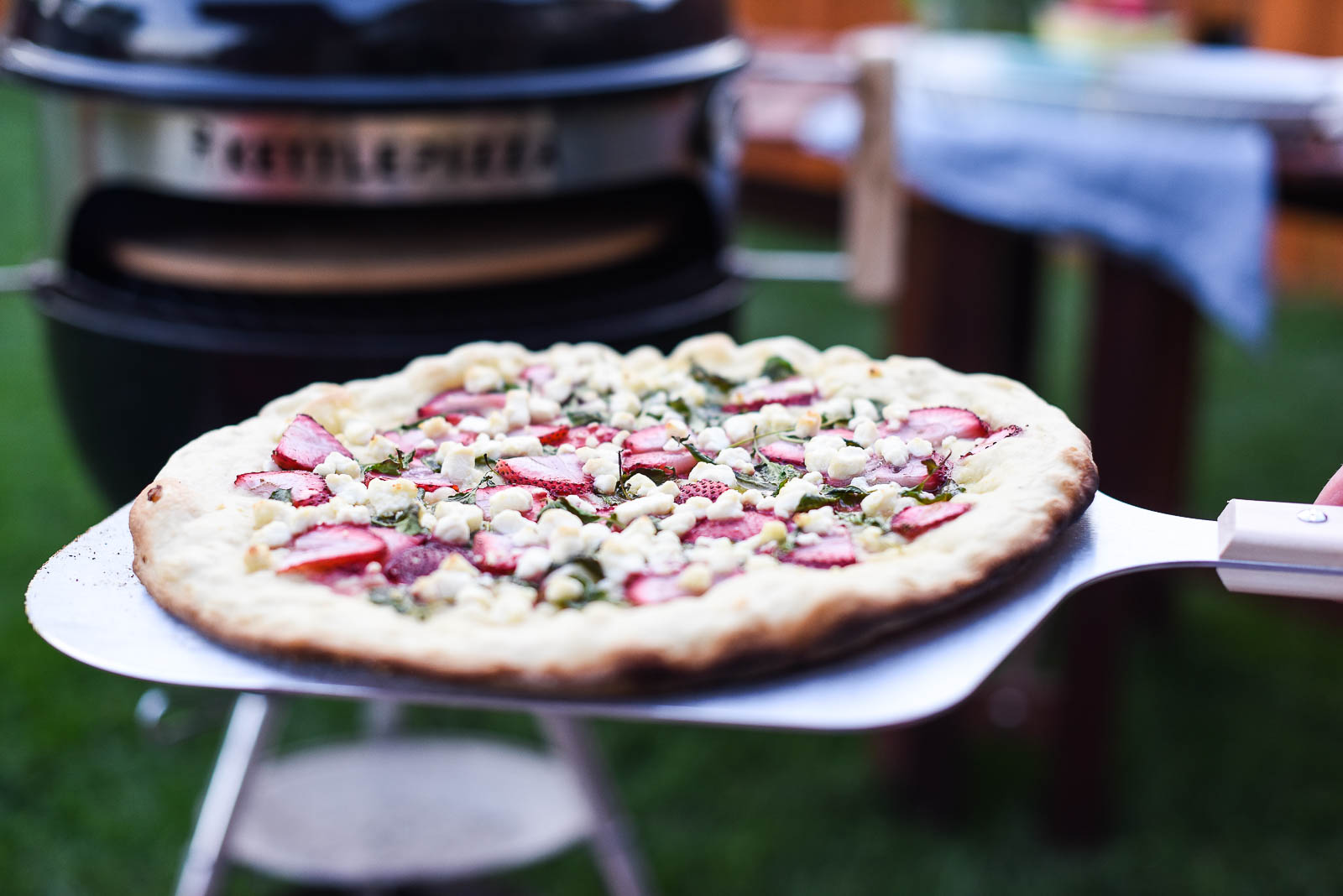 As unorthodox as it sounds, strawberries cook up beautifully on pizza. The heat of the oven transforms them into perfect, jammy little bites. To play off that delightful sweetness, we paired our berries with peppery watercress and tangy goat cheese.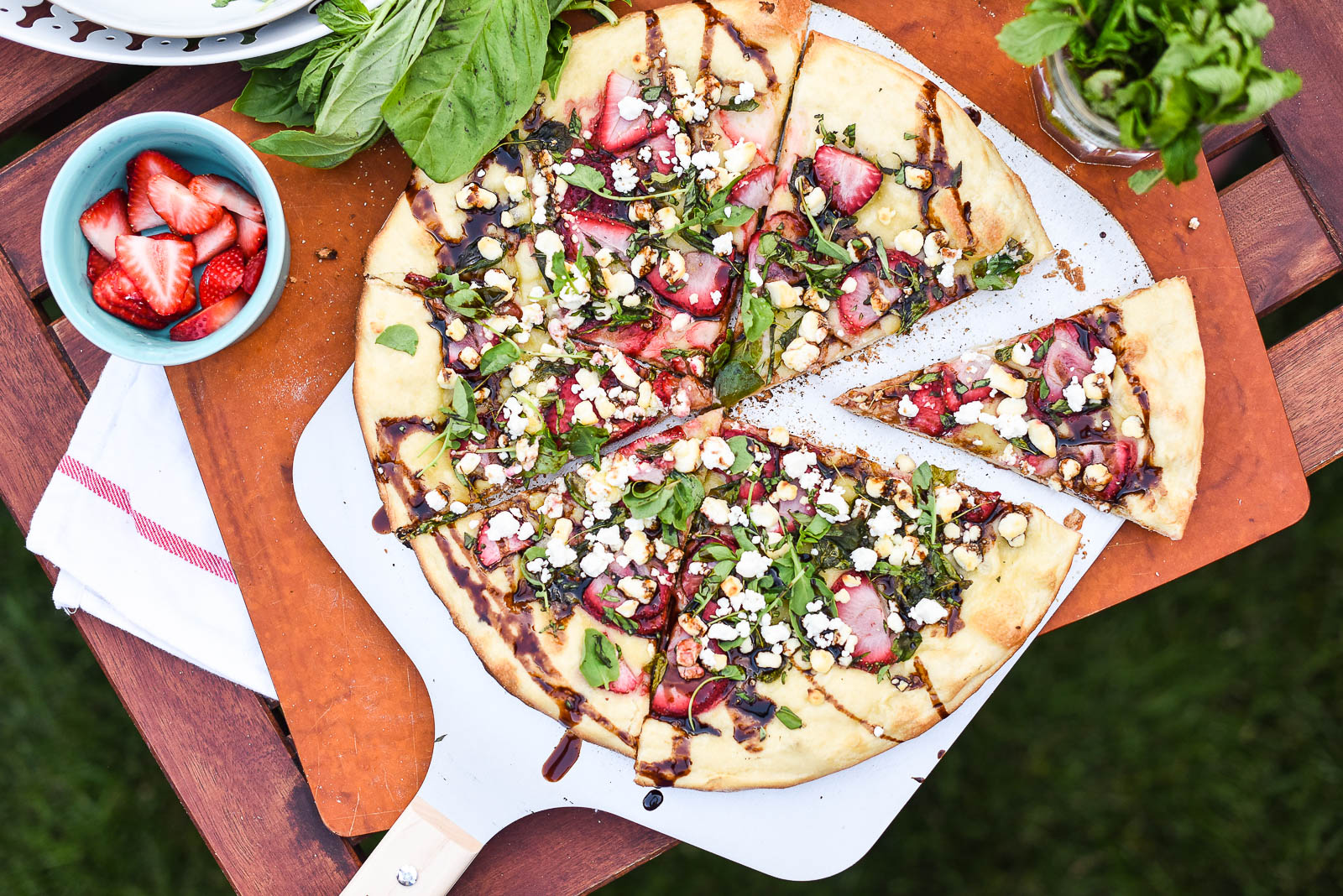 Once out of the oven, we added a generous drizzle of balsamic glaze and a few handfuls of fresh torn basil and mint leaves. The result is one of the most unique, surprising and truly summery pizzas I've tasted in a very long time.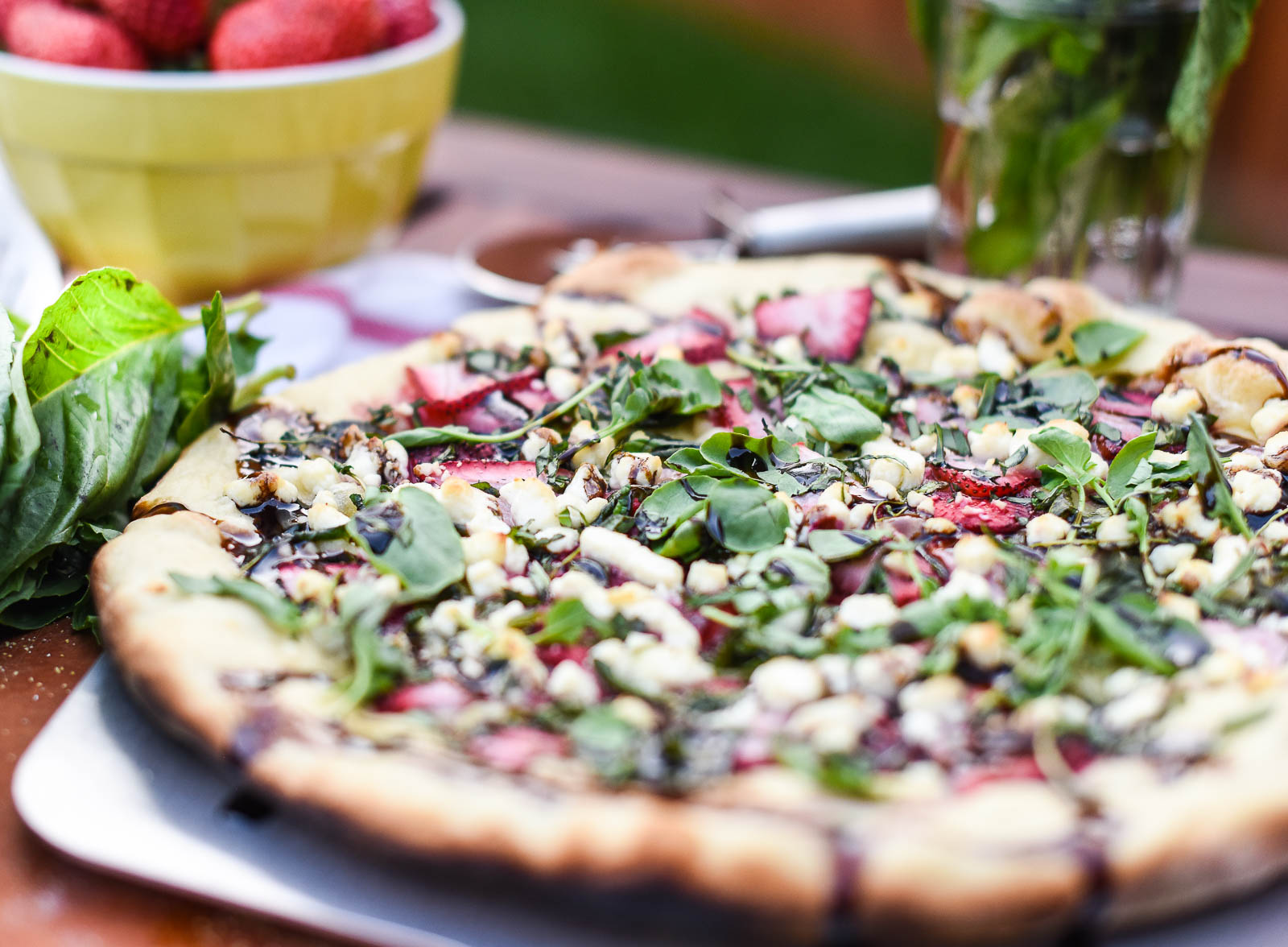 This Strawberry Balsamic Pizza pairs beautifully with a chilled bottle of rosé and makes a perfect appetizer on a hot summer night. In fact, if you're hosting a pizza party, serving this crazy pie as a first course might be the perfect way to let guests know they're in for a night of fun and creative combinations —- plain pepperoni peeps need not apply.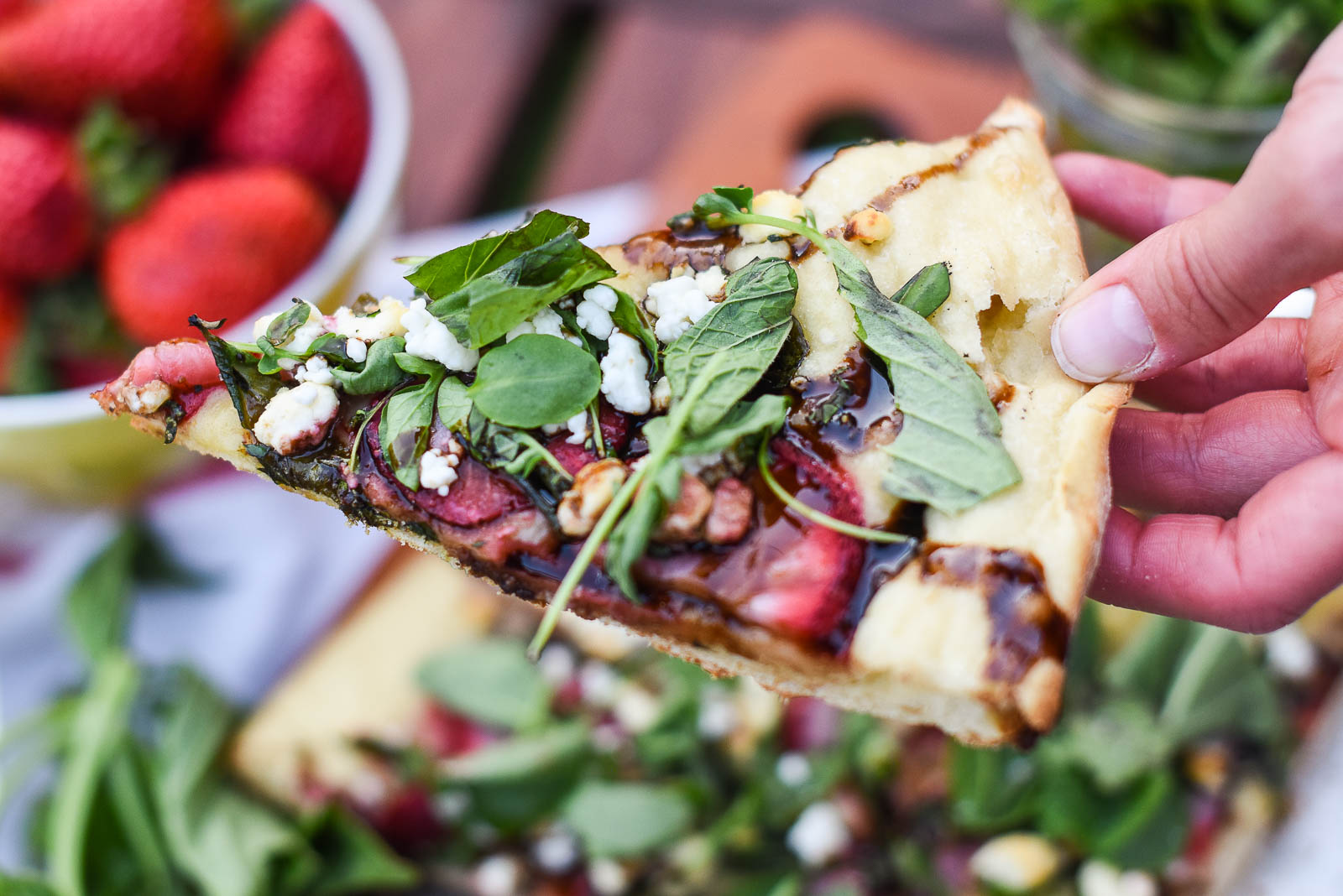 Grilled Strawberry Balsamic and Herb Pizza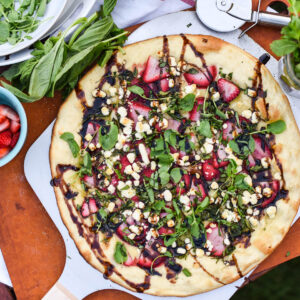 INGREDIENTS
1 ball of pizza dough, rolled thin (see recipe here)
1/4 cup cornmeal for dusting
1 Tablespoon extra virgin olive oil
1 pint fresh strawberries, hulled and thinly sliced
1/2 cup fresh watercress, divided
4 ounces fresh, crumbled goat cheese
1/2 cup balsamic vinegar glaze
3 Tablespoons fresh basil leaves, roughly torn
1 Tablespoon fresh mint leaves, roughly torn
Kosher salt to taste
INSTRUCTIONS
Add KettlePizza insert to grill according to manufacturer instructions. Arrange charcoal in kettle grill according to instructions and allow charcoal to come up to temperature. Place a large sheet of parchment paper on a pizza peel and dust generously with cornmeal.
Roll pizza dough to 1/8" thickness on a lightly floured surface and transferred to cornmeal dusted parchment. Brush olive oil in an even layer over the surface of the dough.
Spread strawberry slices in an even layer over pizza. Add an even layer of watercress and goat cheese over pizza.
When grill is ready, slide pizza, with parchment paper onto pizza stone on grill. Bake for one minute before carefully removing parchment (transferring with parchment is easier than moving raw dough alone).
Bake pizza for 3 to 5 minutes, according to KettlePizza instructions, until crust is crisp and toppings are golden. If needed, use pizza peel to lift pizza into upper dome of grill for one minute to cook toppings evenly.
Remove pizza from oven and garnish generously with balsamic glaze, fresh mint and basil and Kosher salt before serving.