Store Your Dinnerware the Right Way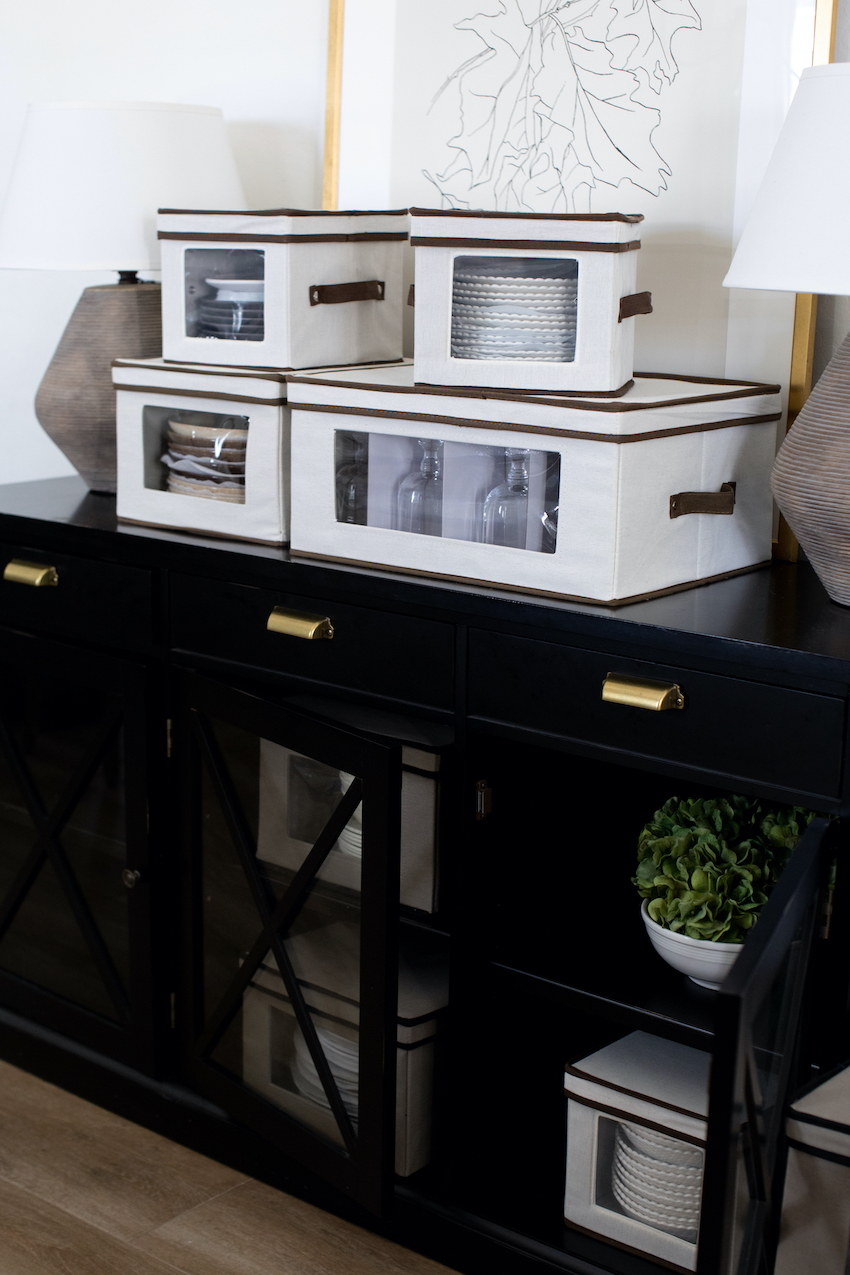 Looking for a way to store the dinnerware that you don't use every day? Whether the dishes are extras used during a different season, the holidays, or just items that aren't a part of our day-to-day rotation, we've got the storage piece you need.
How to Store Your Dinnerware
When looking for a storage solution, the most important thing to me is keeping my dishes protected from damage and these sturdy canvas boxes from Honey-Can-Do are perfect for the job. I especially love the clear windows that allow you to easily see what is stored inside!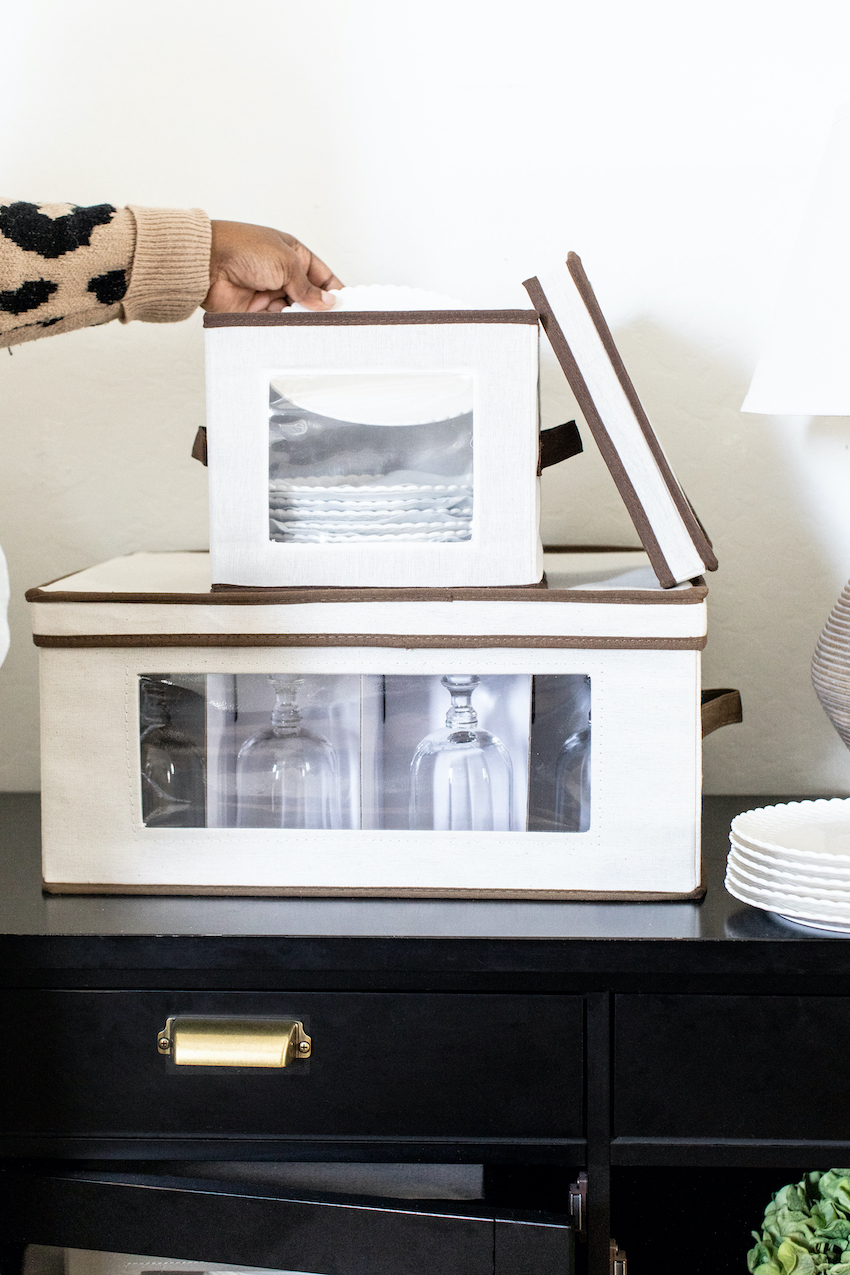 To reduce the risk of damaging your dinnerware, use the protective inserts that come with the Honey-Can-Do Storage Boxes between each dish. You can also use felt dividers or even coffee filters as extra cushioning to provide protection from scratches to your dinnerware. If you're storing super delicate dishes, you may even choose to wrap each individual piece!
2-Pack Dishware or Closet Window Storage Boxes, Natural

By Honey Can Do

Shop Now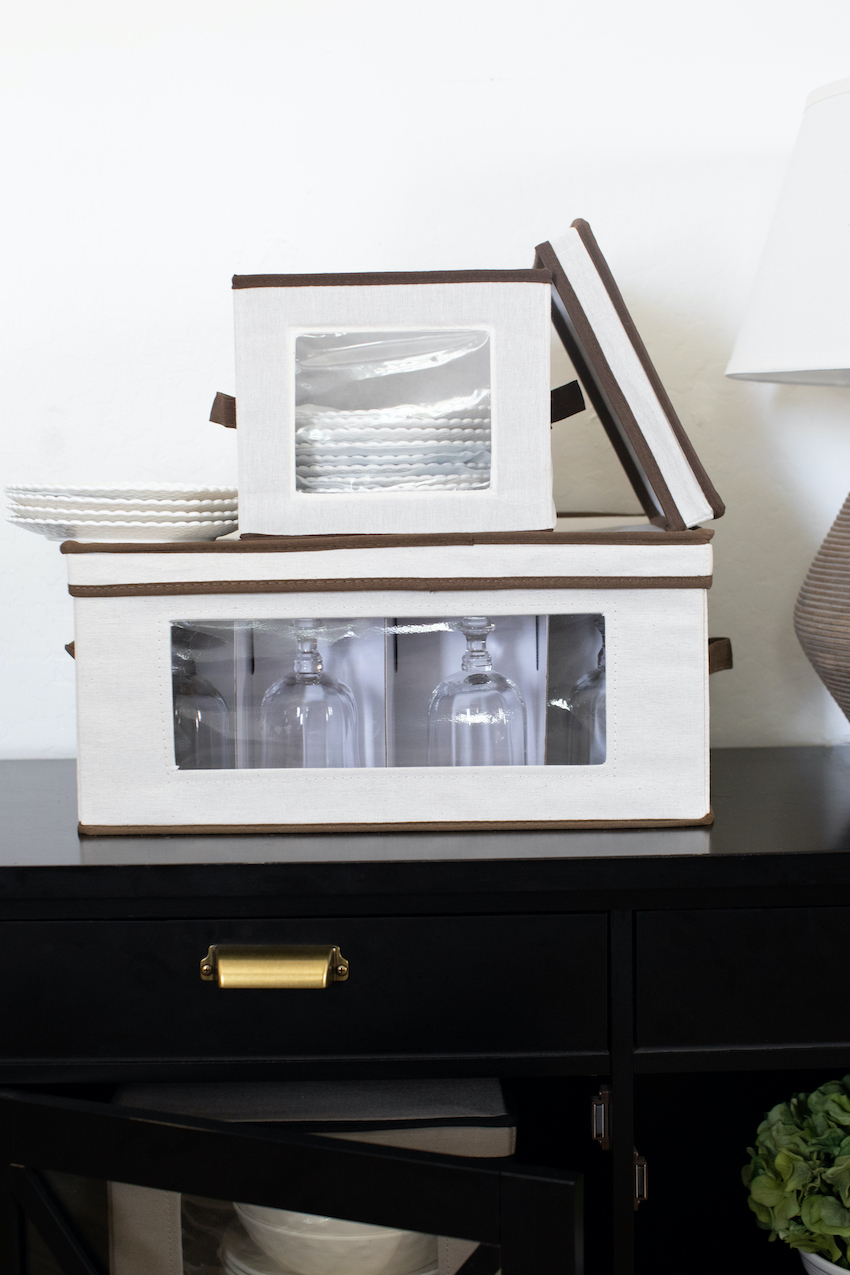 Storing Your Glassware
What I love about these storage containers is how simple and straightforward they are to use. Storing your glassware is made easy with the inserts provided to safeguard against chips or scratches.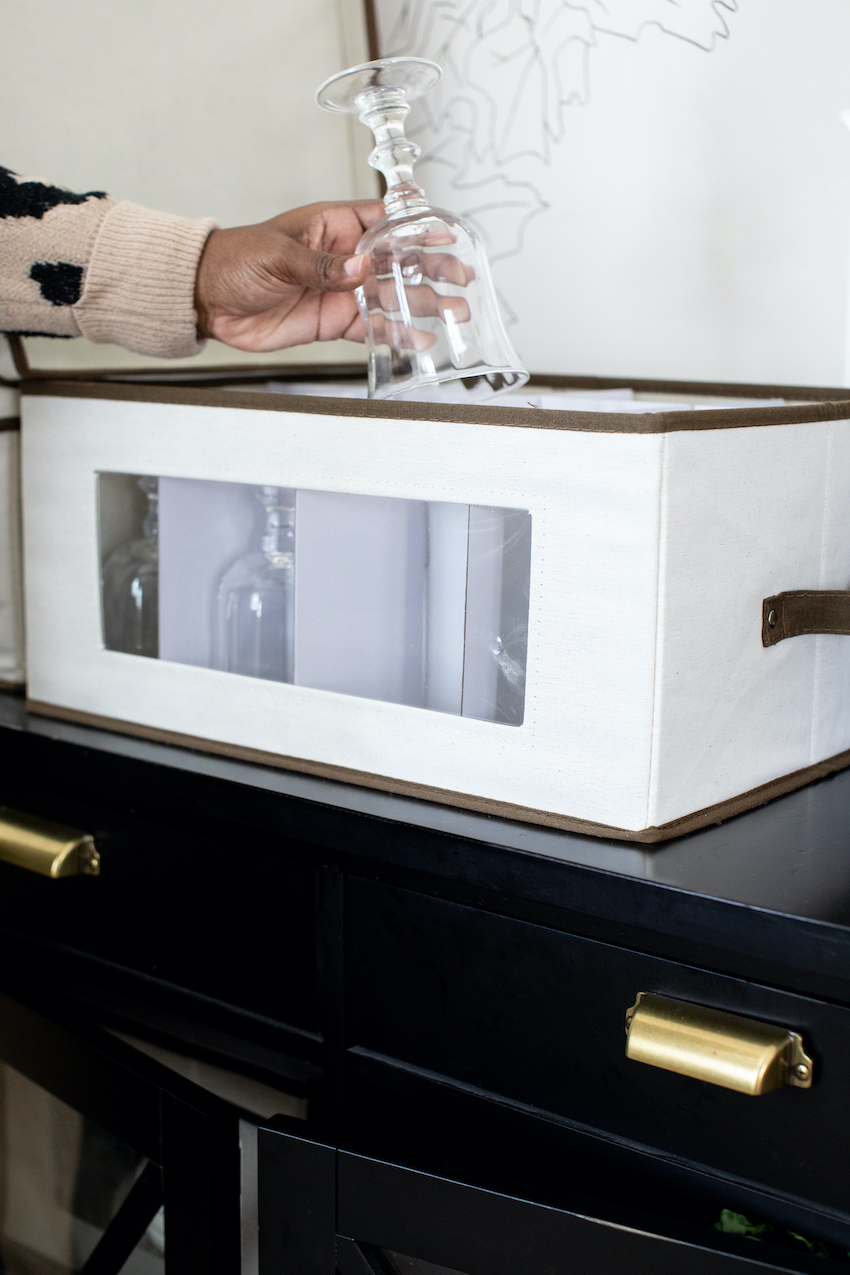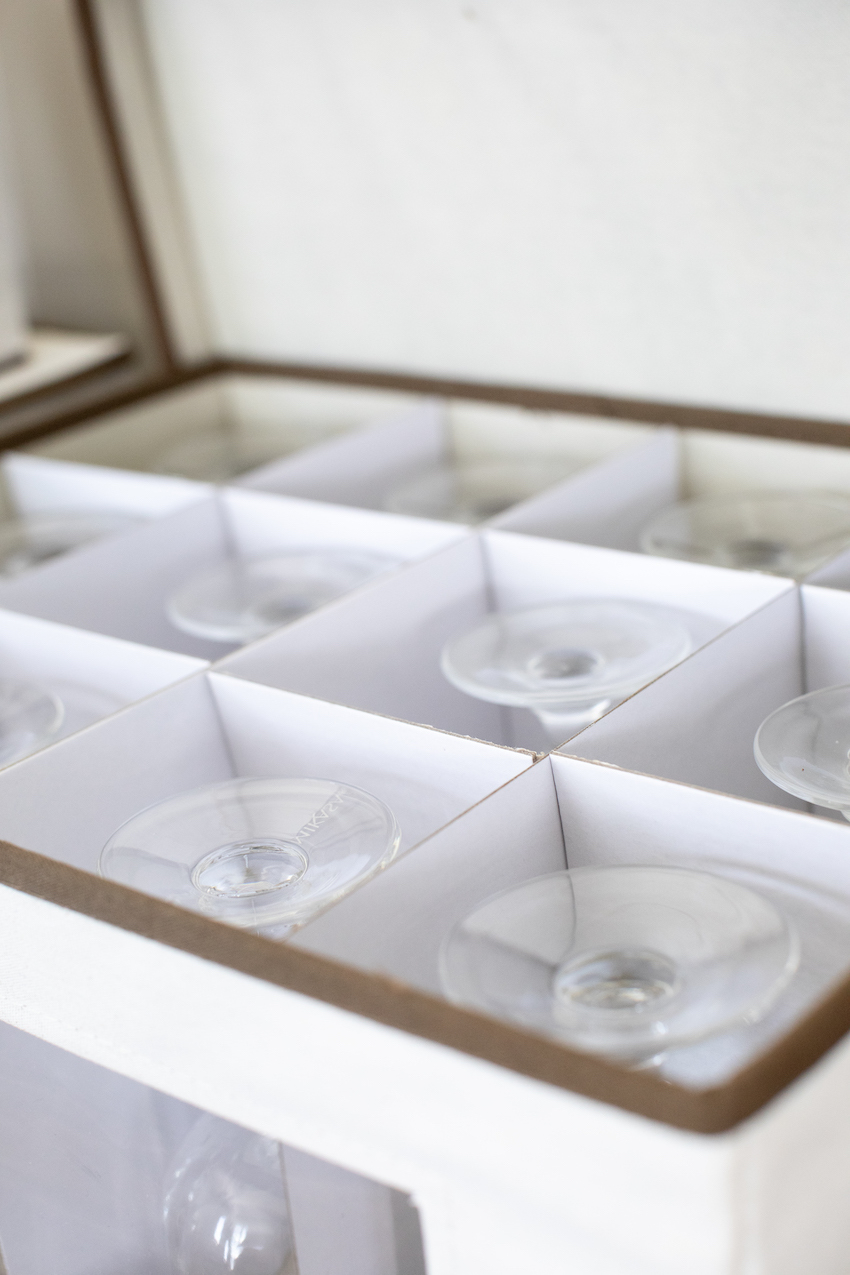 Once you have placed all your glassware in the storage boxes, simply close the lid and the sturdy handles will help you carefully transport your boxes to the pantry or closet.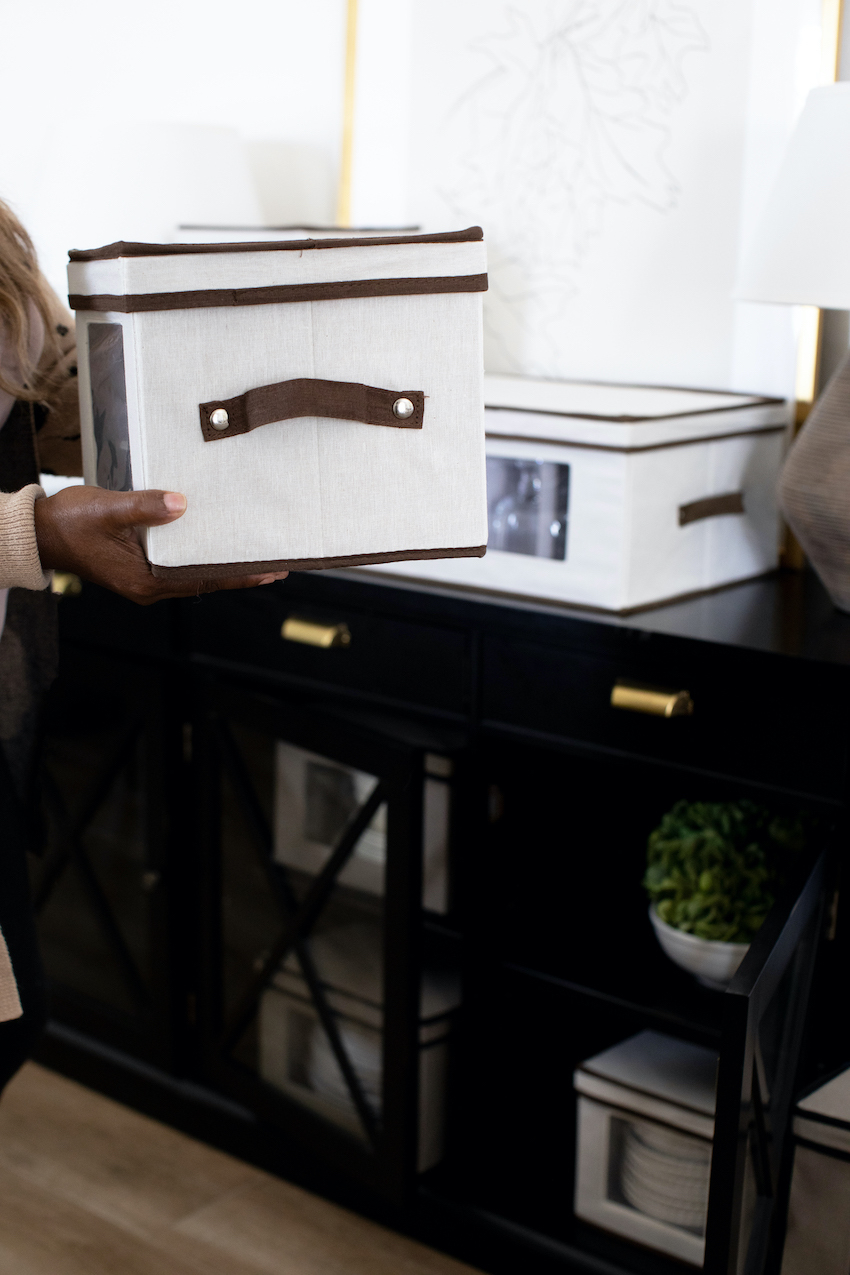 We ended up storing our iced tea glasses which are perfect for entertaining and aren't necessarily used every day. So it goes to show that not everything stored needs to be fancy or expensive. These boxes are also just a really practical solution for items you don't have room for in your cabinet.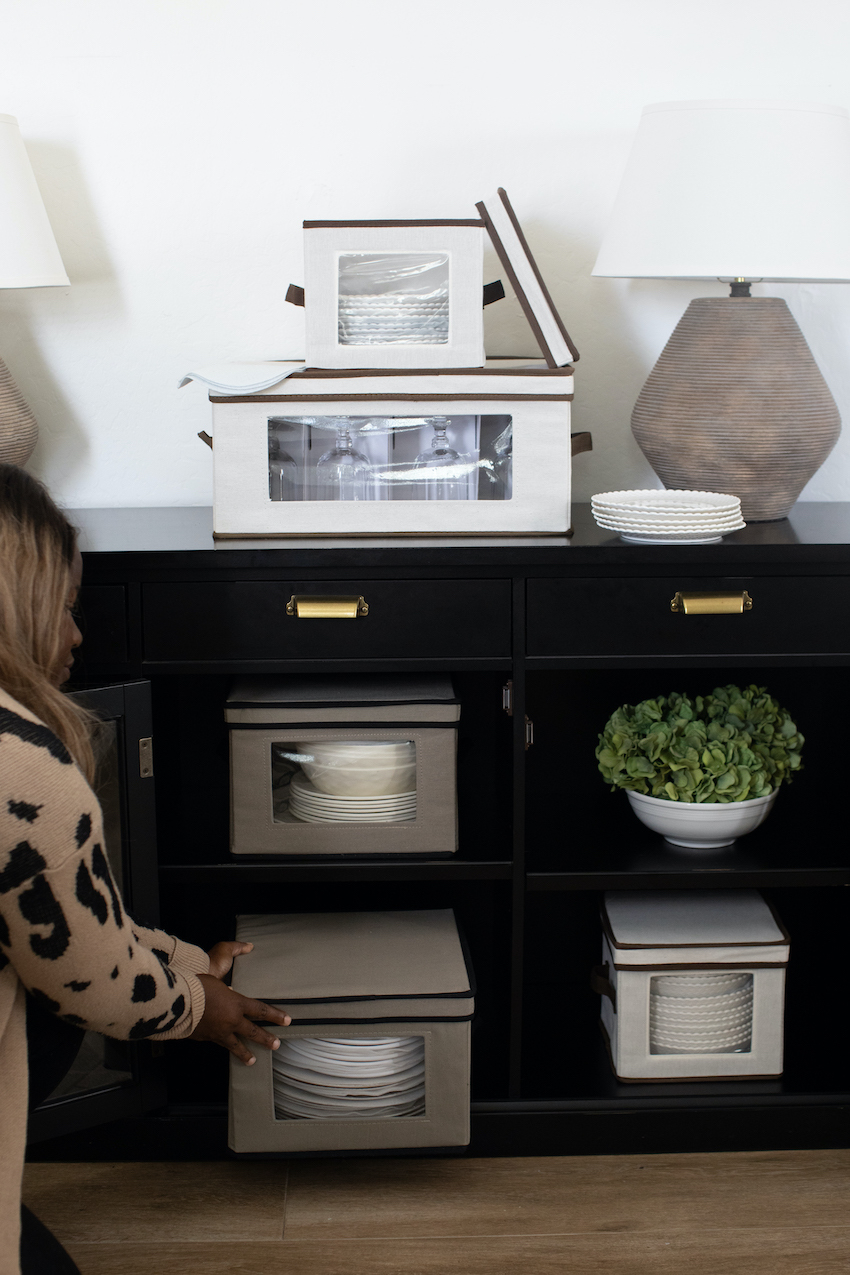 There are so many ways to store your dishes but with these tips you're off to a great start!