Healthy at Home: Delicious DIY Frozen Treats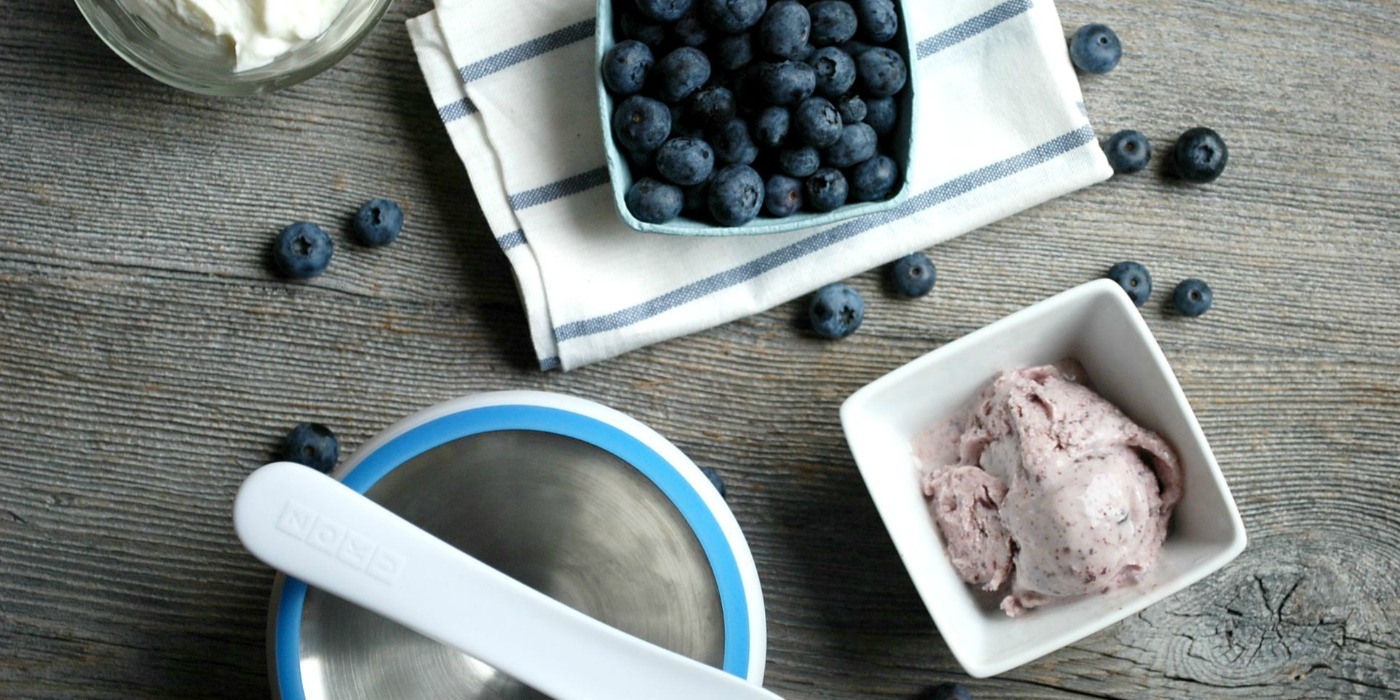 Family outings to the ice cream shop are fixtures in our summer, but I also like to make my own goodies.
Though I love a scoop of freshly-churned, full-fat ice cream, I also like taking advantage of all the in-season summer fruit to lighten up warm-weather treats (and add a little bit of nutrition, too). Here are four ideas to try–and some cool tools to make it happen!
Watermelon Slush
My kids are wild about slushes—but I'm not wild about the hyper-sugary, artificially-colored mixture they're typically made with when you buy them at the movie theater or mall. Make your own at home, and you can control the ingredients and use fresh fruit (not a syrupy mix) to provide the sweetness. Right now I'm a little obsessed with watermelon juice. It's so simple but so sweet and refreshing–like summer in a glass. Turn it into a slush by pureeing chilled chunks of watermelon in a blender with squeeze of lime juice, pouring it into the Zoku Slush & Shake Maker, and scraping the walls of the cup as the mixture freezes until you have the right consistency. (I especially like that the Zoku is small enough to stash in the freezer so it's always ready!)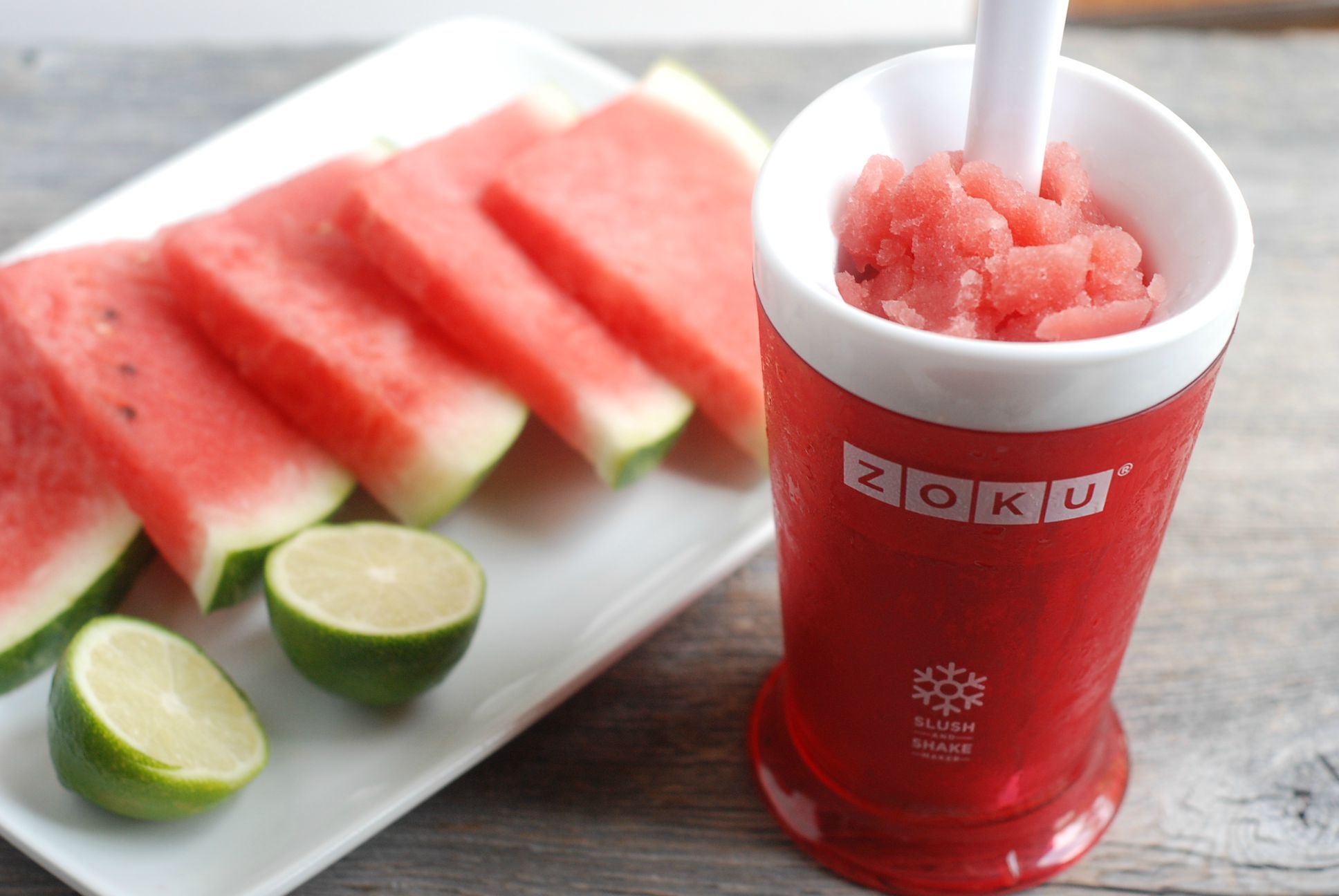 Refreshing Juice Cubes
One way to up the fun-factor of water, flat or fizzy: drop in some ice cubes made with 100% fruit juice. It feels like a treat but adds very few calories (and very little sugar) compared with summertime standards like lemonade and sweet tea. Even better: use decorative ice cube molds like these "Rainy Day" molds from Fred & Friends. Or fill molds with a mixture of yogurt and fruit for a hand-held, calcium-rich treat for kids.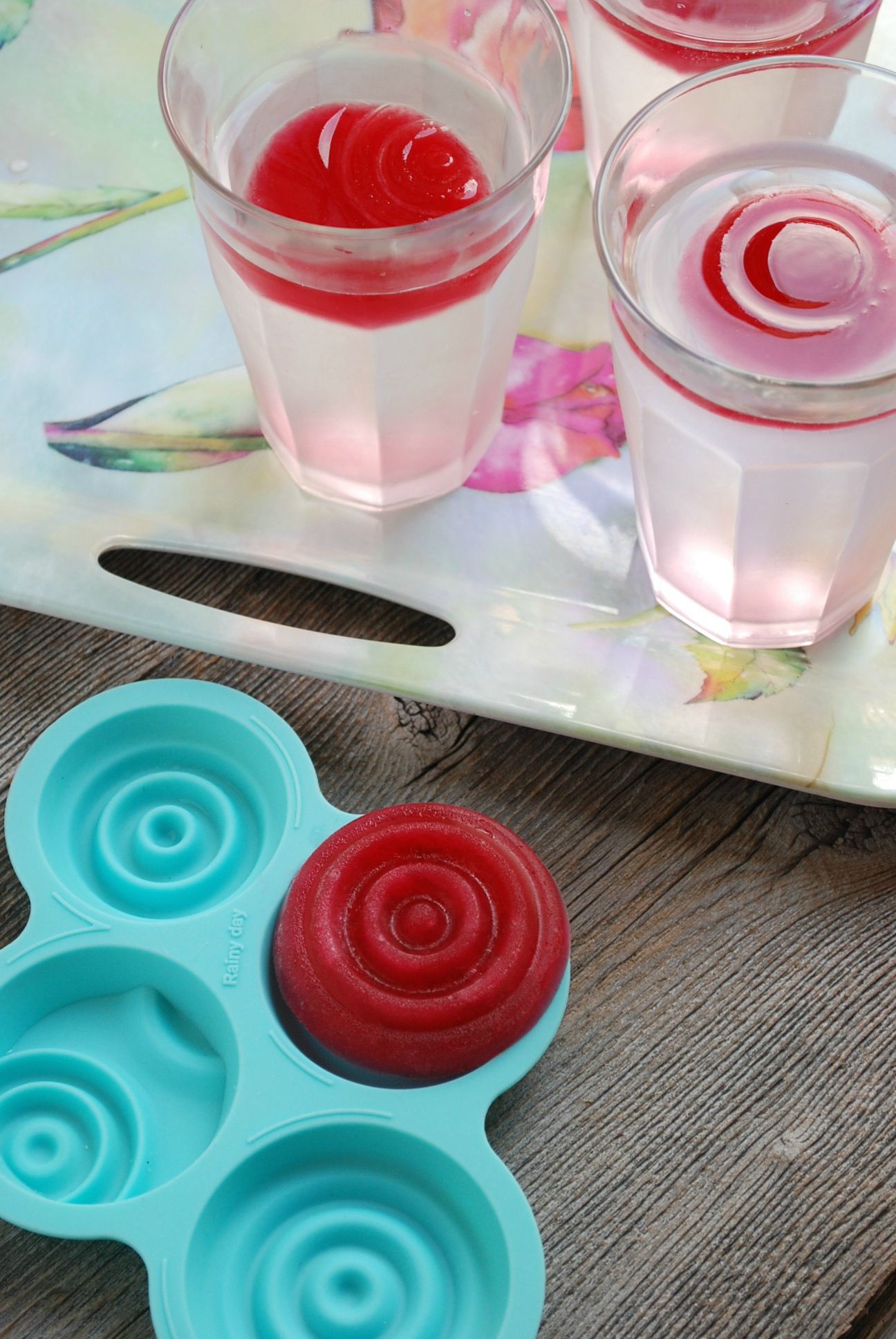 Chocolate Peanut Butter "Ice Cream"
Part miracle, part why-didn't-I-think-of-that: When you blend a frozen banana, it transforms–into ice cream! Or at least something that looks and tastes a lot like ice cream. Though a food processor will do the trick, the Dessert Bullet from Capital Brands gives you a more authentic soft serve experience. And it works with all kinds of frozen fruits. To create chocolate peanut butter "ice cream," cut a peeled frozen banana into 2-3 chunks and roll in cocoa powder. Place the banana in the chute along with a spoonful each of natural peanut butter and mini chocolate chips. Turn it on, and in less than a minute, you have a dish of sweet, creamy deliciousness.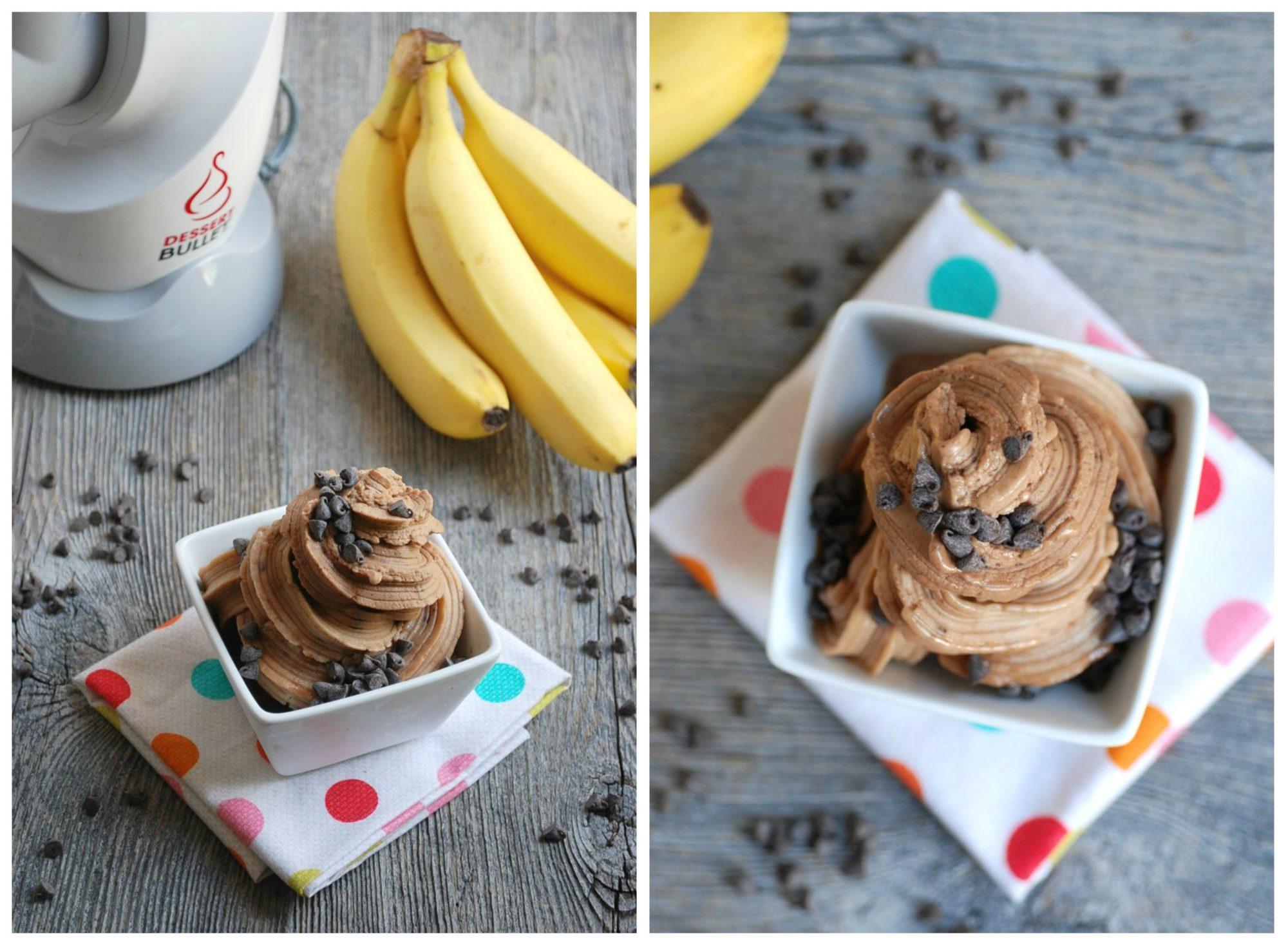 Fruity Fro-Yo
Most fro-yo shops are all about the toppings, from candy bar chunks to marshmallow fluff. Go DIY at home and let fresh fruit add flavor and vibrant color instead. The Zoku Ice Cream Maker makes five ounces at a time, a just-right serving each person can customize. For simple blueberry frozen yogurt, puree fresh blueberries in the blender, pour them through a strainer, then swirl into full-fat vanilla yogurt. Spoon mixture into the ice cream maker and stir and scrape until thickened (you can also transfer the maker back into the freezer for an extra 10-20 minutes for firmer fro-yo).