Holiday Shortbread Cookies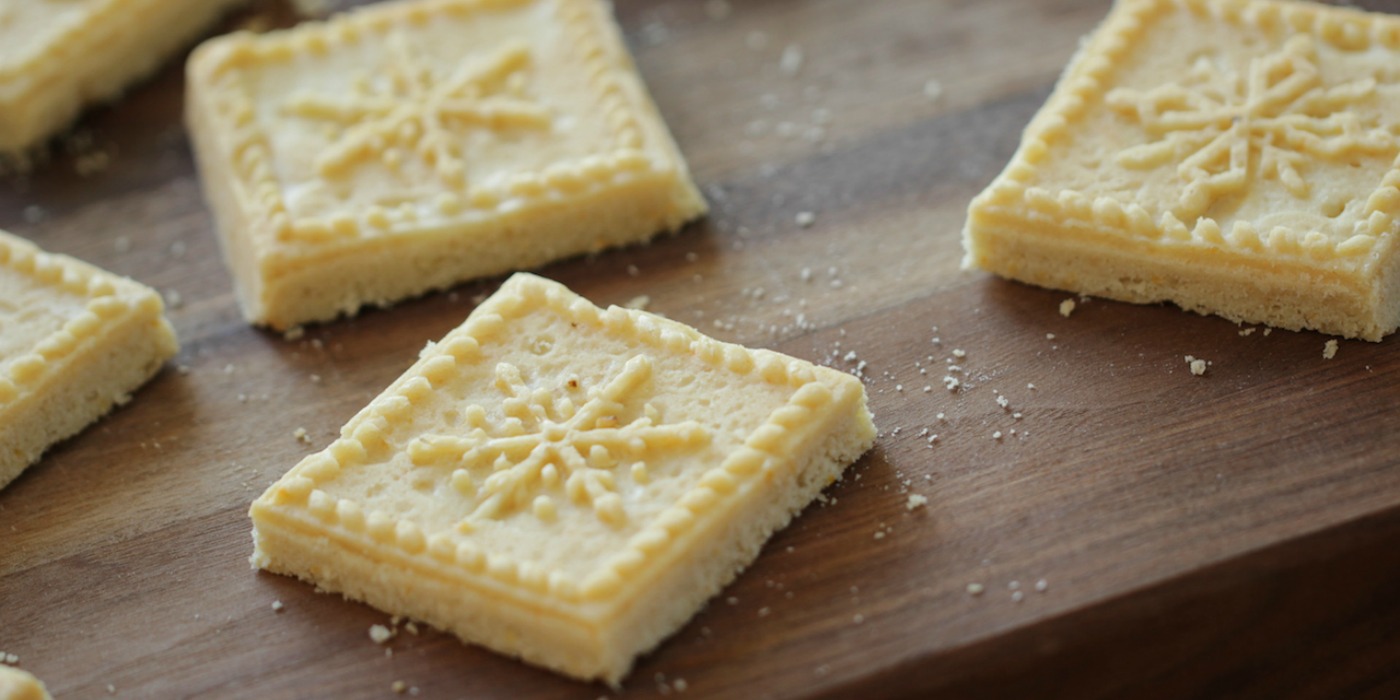 Learn how to make a decorative holiday shortbread cookie that is as delicious as it is beautiful.
Beth's Holiday Shortbread Cookie Recipe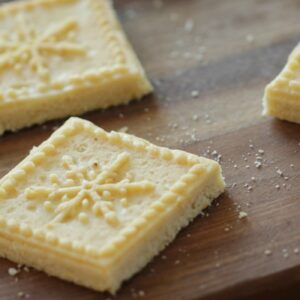 Equipment
9 x 9 Nordic Ware Shortbread Pan
INGREDIENTS
¾ cup (180 g) butter
½ cup (50 g) powdered sugar
1 tsp (5 ml) vanilla
¼ tsp (1.25 ml) salt
2 tsp (10 ml) orange zest
1 ½ (180g) cups flour
INSTRUCTIONS
Whip butter until fluffy, add sugar, beat to combine. Add vanilla, salt and orange zest. Beat together. Add flour. Beat until really well combined.
Roll into ball. Wrap in parchment or plastic. Refrigerate 1 hour.
Press into pan. Prick with a fork.
Bake at 325F (175C) 25-27 mins. Allow to cool for 15 mins.
Place cutting board on top of pan and flip over. Cut shortbread into squares while still warm.