Strawberry Cheesecake Ice Cream Recipe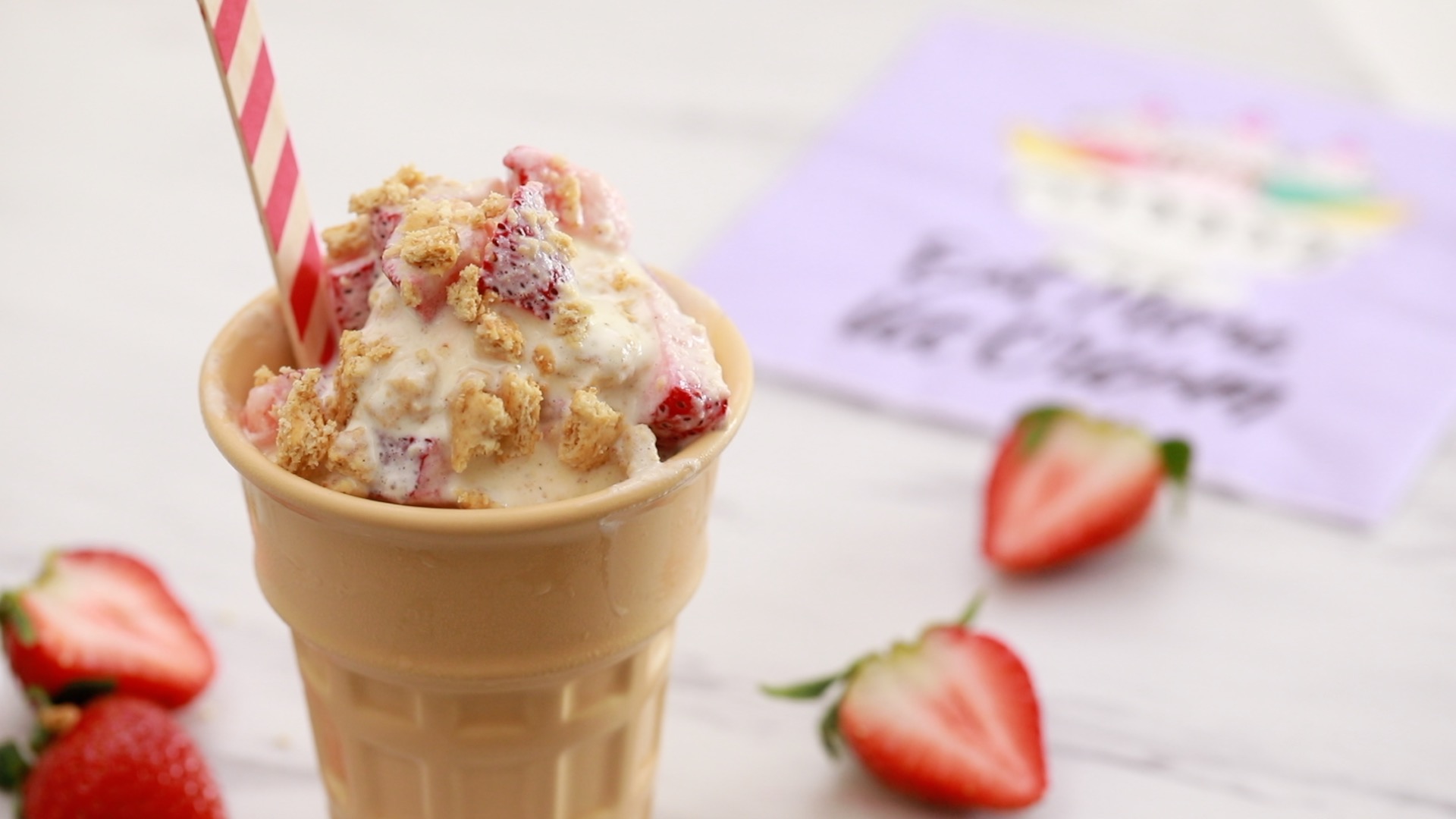 Have you ever been to a Cold Stone Creamery?
For those of you who have never been it's a really fun frozen dessert spot where you can combine simple ice cream bases with all kinds of flavors, toppings, candies and fruits. But instead of just piling it all on top, they freeze a marble stone, scoop the ice cream onto the stone and use frozen metal spoons to fold the toppings and flavorings throughout. There is something so fun about watching humble vanilla or chocolate ice cream transform into an over-the-top and totally BOLD ice cream!
Now instead of running out to Cold Stone you can get creative in your own kitchen and make Cold Stone-style Ice Cream at home with Picnic Time "Parlor" Ice Cream Set. The only real preparation involved in this is freezing your marble slab. Actually, I like to store my stone in the freezer all the time; that way any day I can take it out and whip up homemade ice cream creations.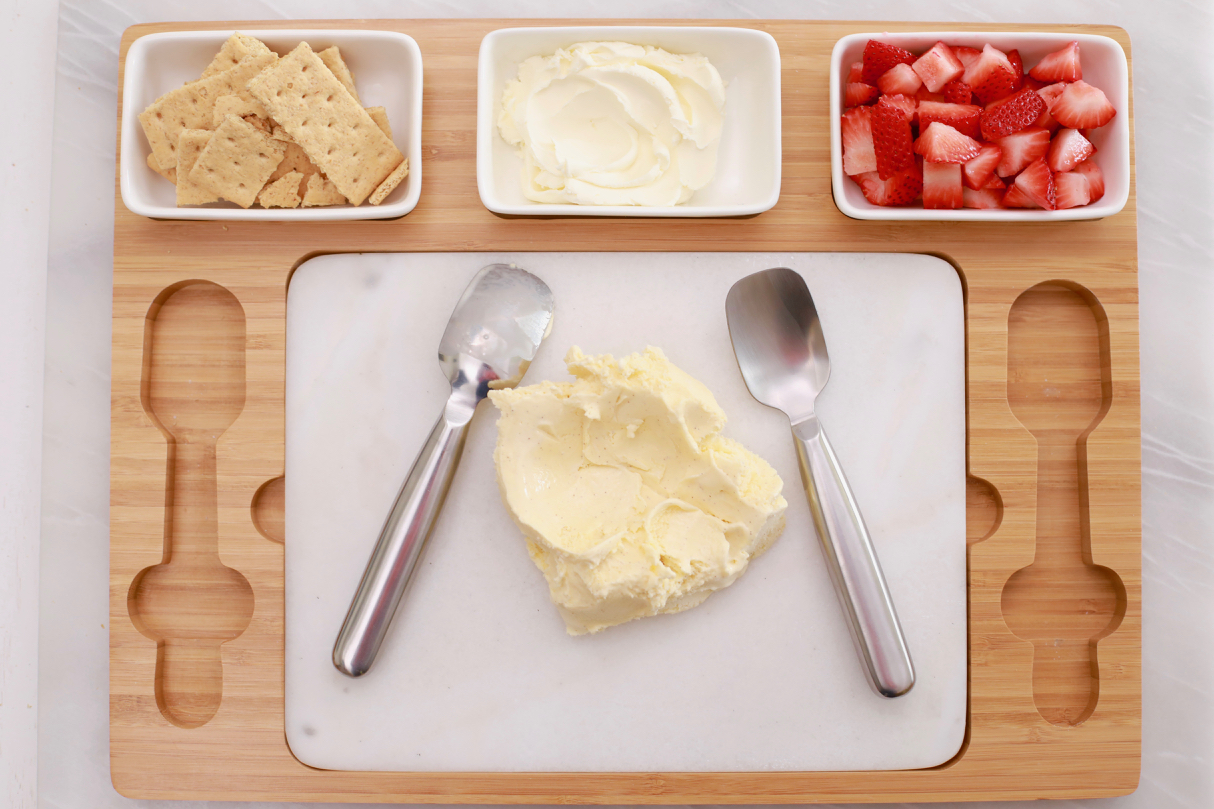 Besides the ease of this recipe, I love how spontaneous it allows me to be! A great base to start with is my 2 ingredient homemade vanilla ice cream which I almost always have on hand. From there I love to open up my fridge and see where it takes me. From almost empty jars of jam and leftover lemon curd to chocolate sauce and fresh seasonal fruit, the options are pretty much endless!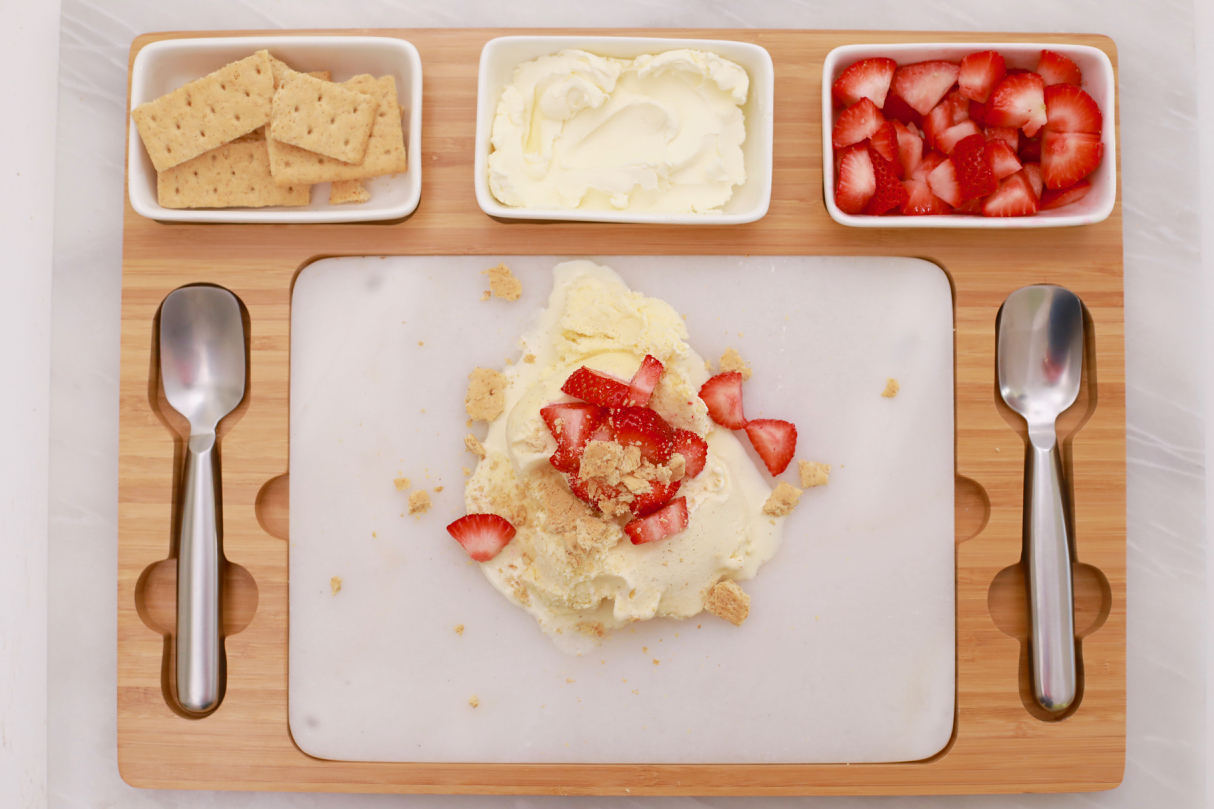 This Strawberry Cheesecake flavor is one of my absolute favorite combinations featuring rich, sweet cream cheese and tangy fresh strawberries. This delicious combination could not be easier to whip up. I just mix and mash up my ice cream with cream cheese, graham crackers and fresh strawberries. It's so much fun to watch all of these ingredients come together into a pretty pink creation. I cannot wait for you to experiment with this recipe and create your own fun flavors!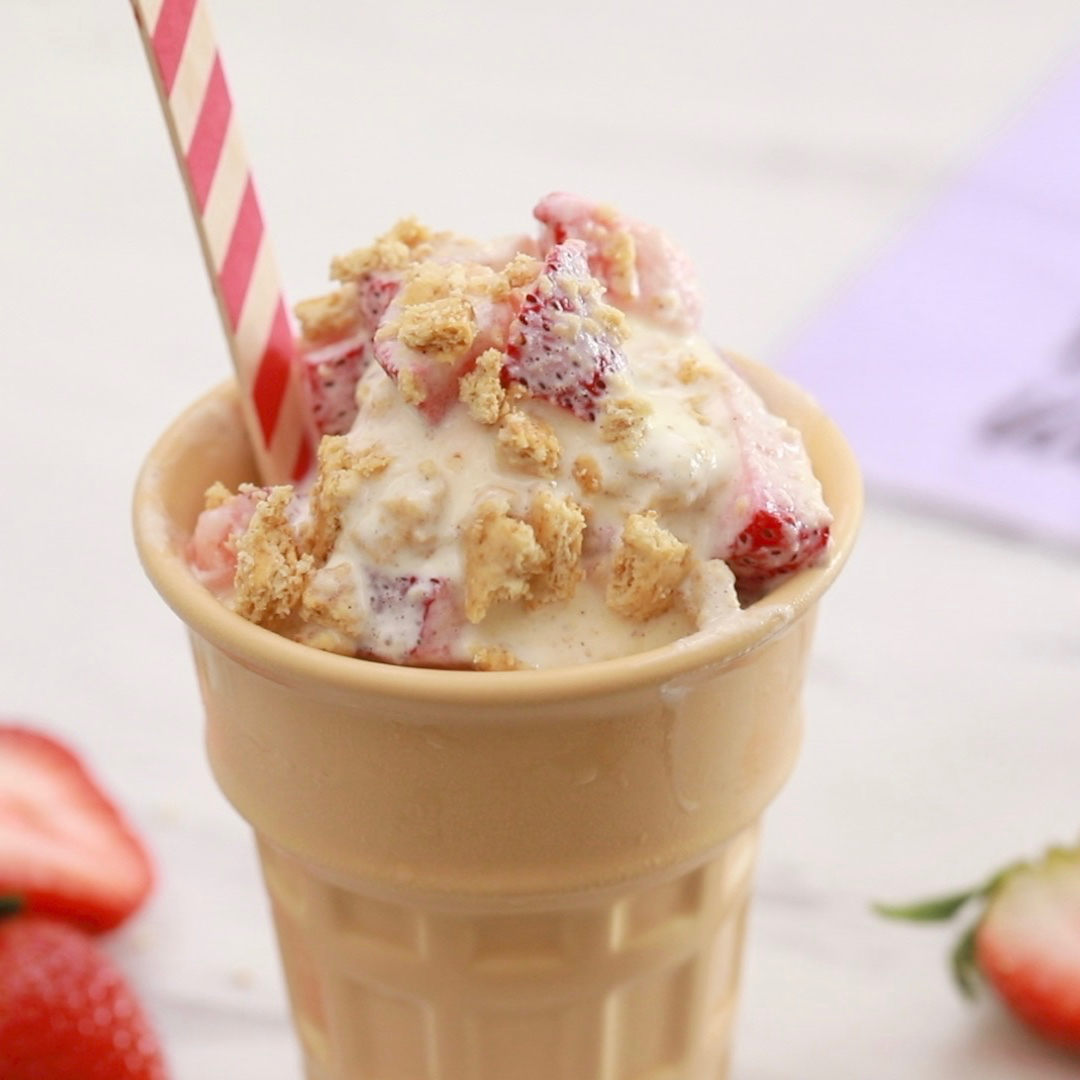 Strawberry Cheesecake Ice Cream Recipe Recipe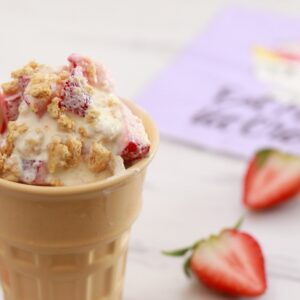 INGREDIENTS
4 scoops vanilla ice cream
¾ cup (6oz/180g) cream cheese
½ cup graham crackers, crushed
1 cup strawberries, stemmed and cut in half
INSTRUCTIONS
About 2 hours before serving place your marble stone and spoons in the freezer to freeze fully.
Remove your frozen stone and spoons from the freezer.
Scoop the vanilla ice cream on the stone, scatter over the strawberries, graham cracker crumbs, and cream cream cheese.
Using chilled spoons, fold all of the flavorings into the ice crew, smashing the berries, grahams and cream cheese until all are evenly distributed and combined throughout.
Scoop, and top with additional cookie crumbs. Enjoy immediately!