Get a Healthy Start with these Veggie-Packed Grab-And-Go Breakfast Ideas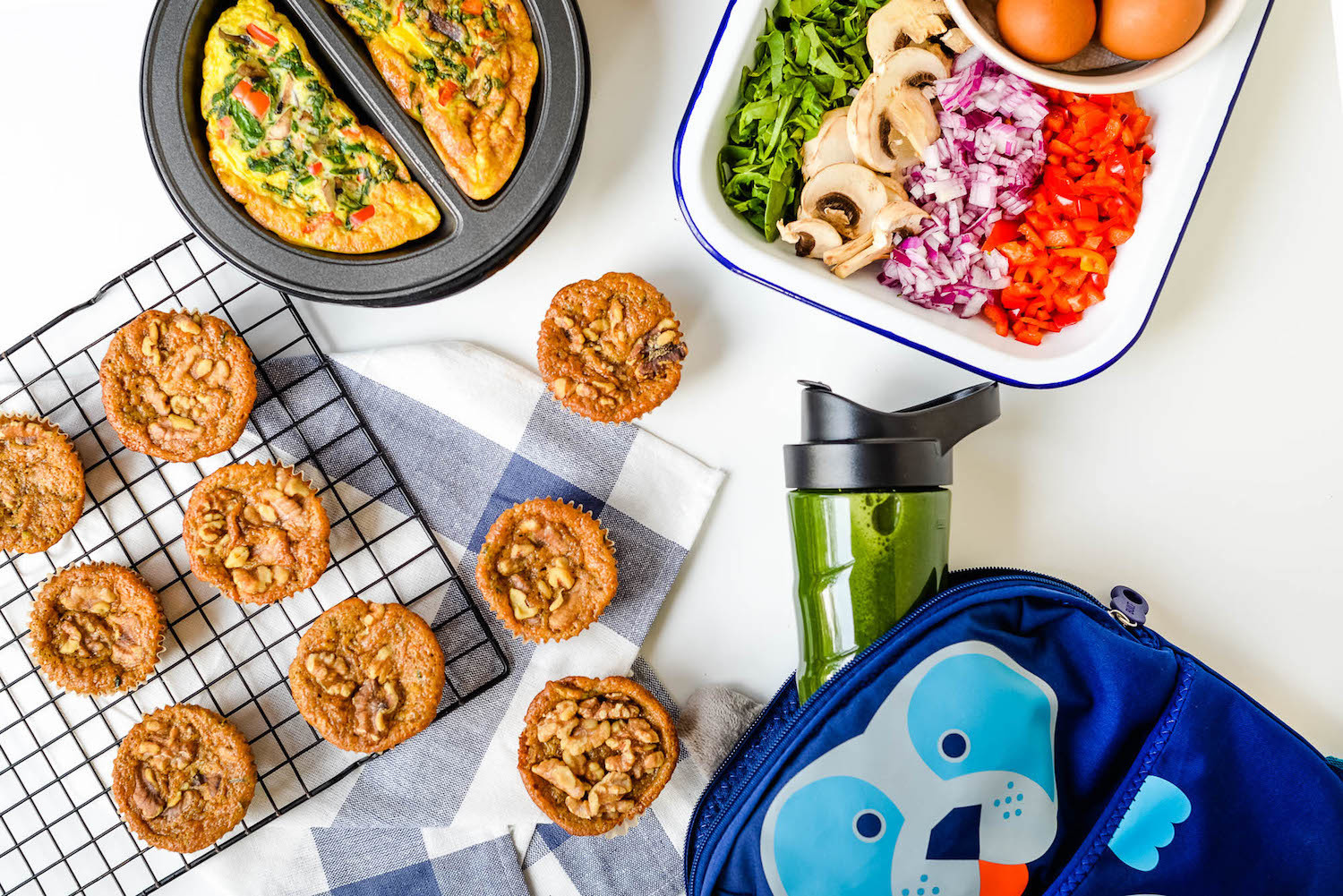 Weekday breakfasts can be so hectic for our family, especially at the start of the school year, when everyone is still getting back into a routine. My second grader starts school before 8 am and for the first few weeks it can be a challenge to get her moving.
In the whirlwind of face-washing, lunch-packing, homework-finding and coffee-brewing, we don't always have time to sit down to the table for any breakfast, let alone a nutritious one. So this year, we came up with a brand-new breakfast strategy that saves time while filling us with wholesome fuel to jump-start our day.
We've been getting our brekky on the run with a variety of super-portable grab-and-go options that the kids love and (best of all), each one packs a serving of vegetable goodness! With a little advance planning and the help of a few super-convenient kitchen gadgets, eating a healthy breakfast has become one the most enjoyable parts of our morning routine.
Here are three of our favorites:
DIY Omelet Bar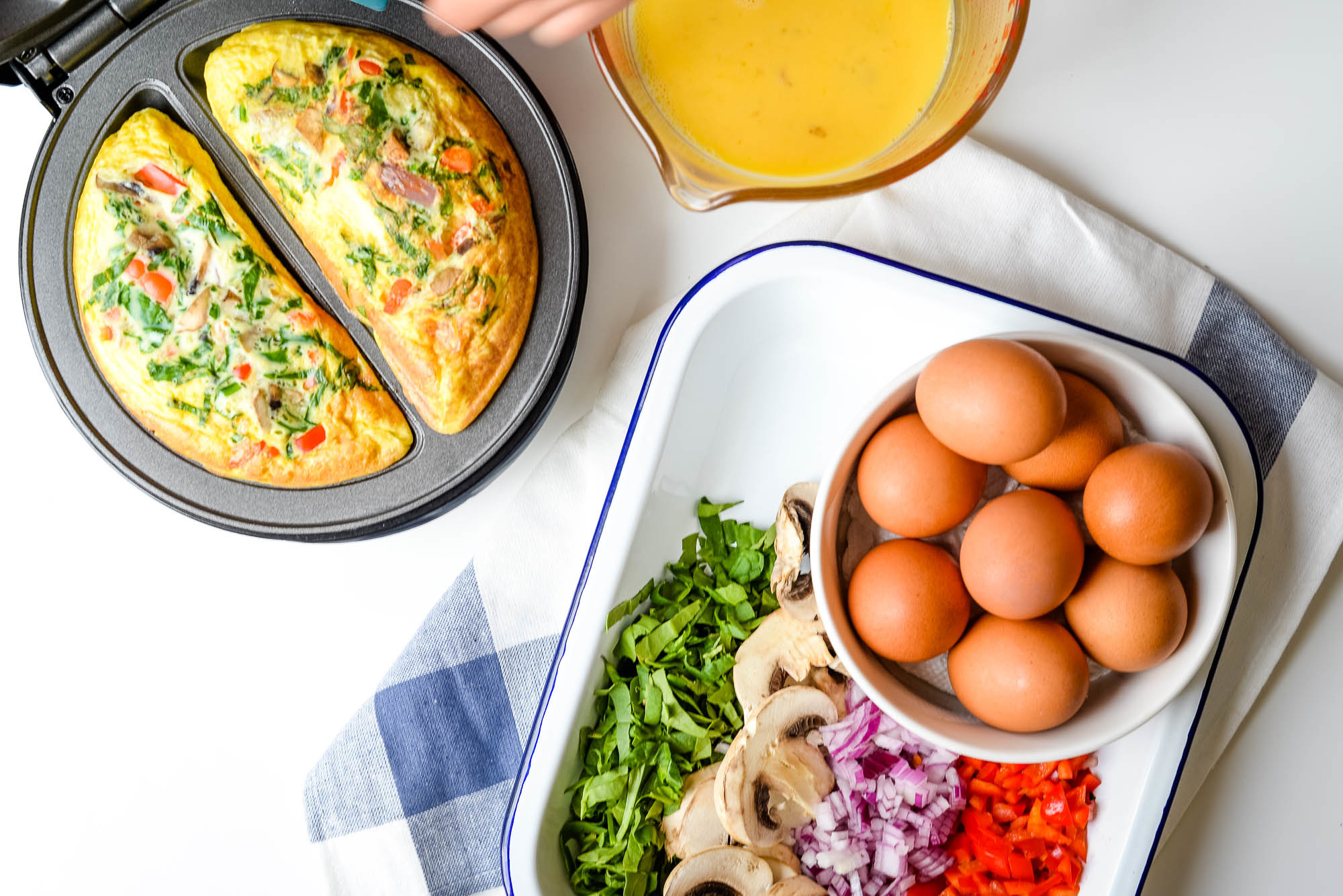 I know what you're thinking: "How can omelets be "grab-and-go??" Well thanks to my favorite little electric Omelet Maker, they absolutely are! These adorable little half-moon omelets are like egg and veggie hand-pies. As easy to eat as they are to make!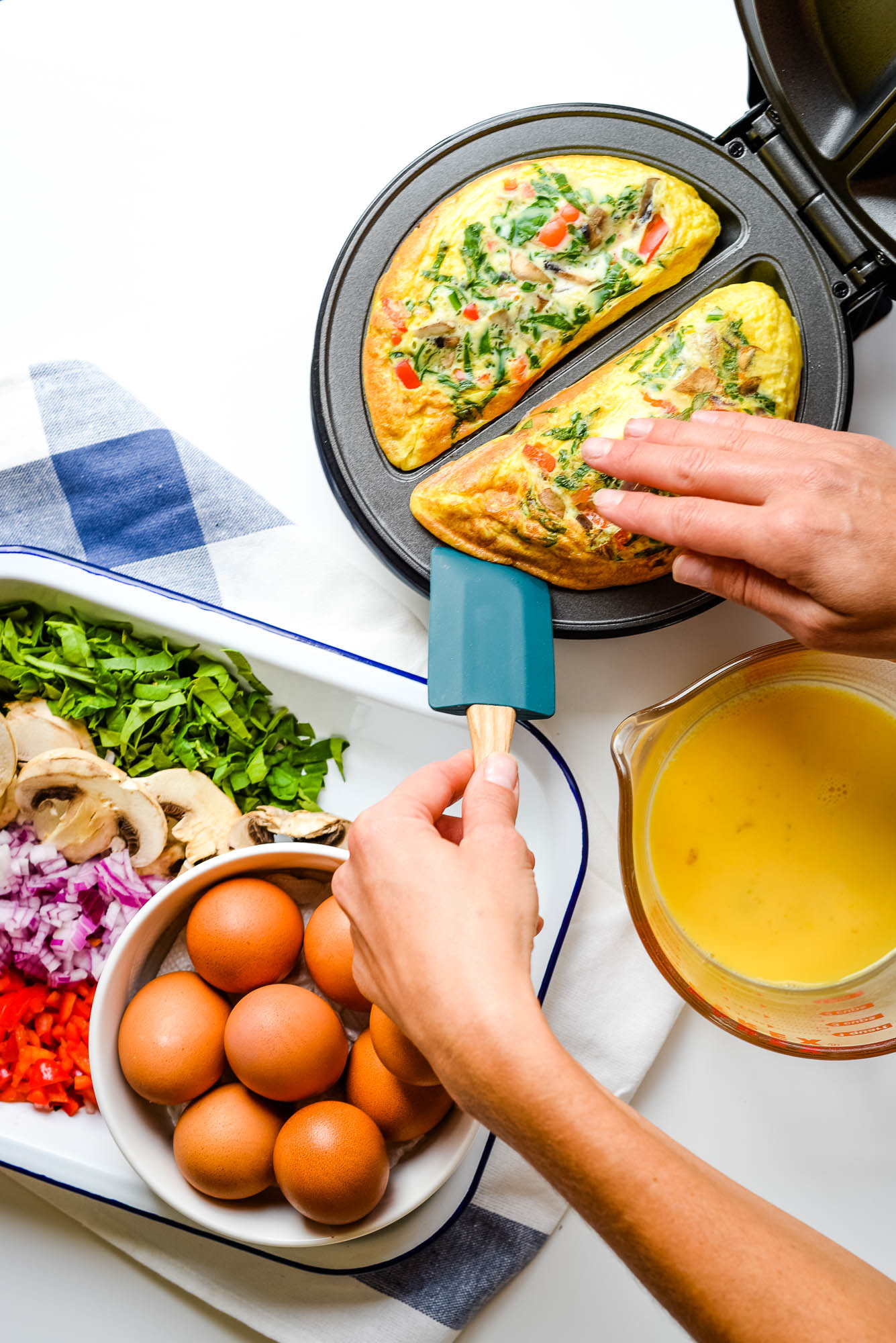 I spend a few minutes chopping veggies on the weekends and keep them stored in the fridge. On weekday mornings, I plug in the omelet maker, crack and beat a few eggs and we're ready to go. Once the omelet maker is hot, I pour in the eggs and the kids tell me which veggies they want. We close the lid and about 8 minutes later (just enough time to wash faces and brush hair), their hot fluffy, 100-percent portable omelets are ready to go. The cooked omelets slide out of the omelet maker effortlessly and, on days when we don't have time for the table, I simply hand them to the kids wrapped in parchment paper and send them on their way.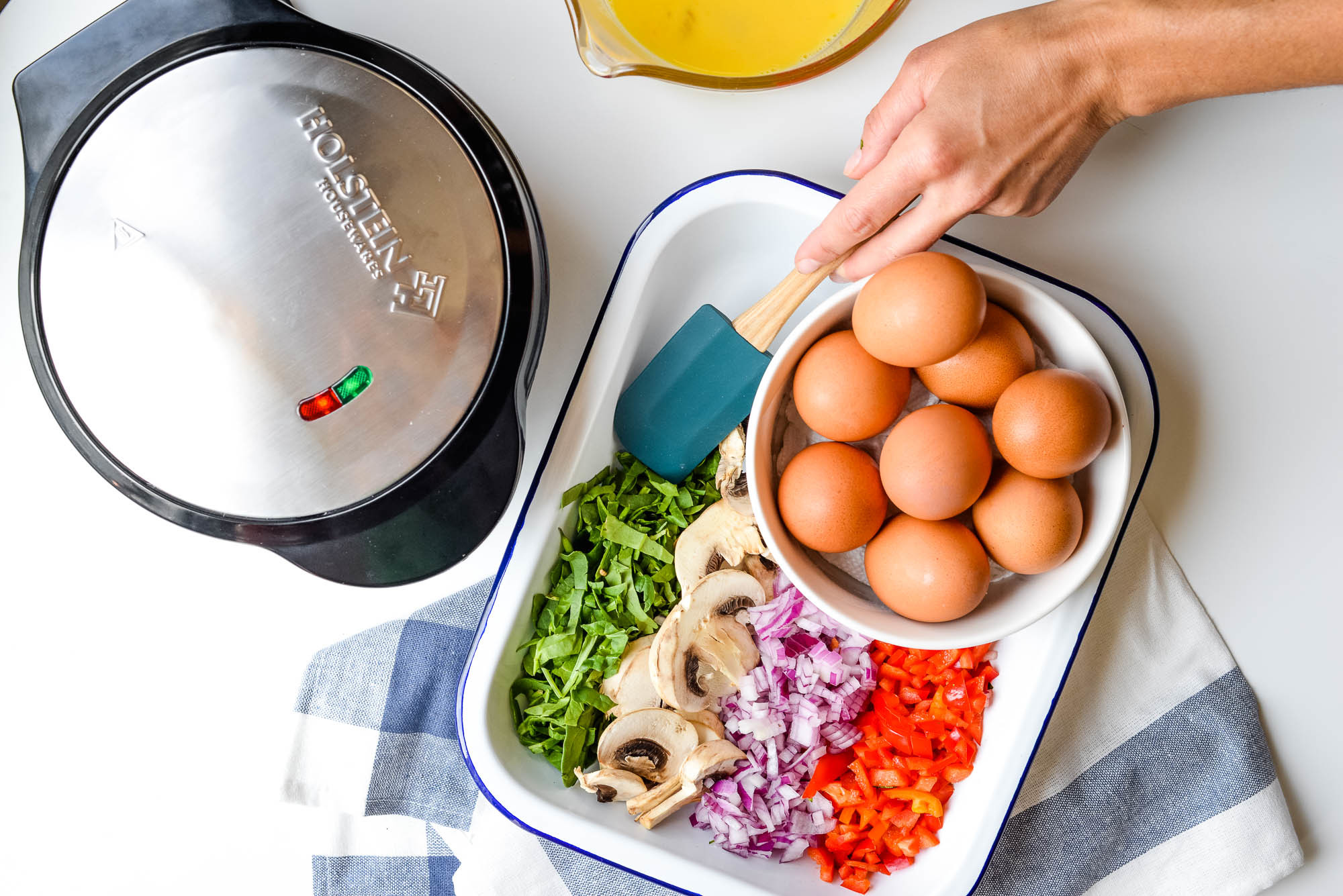 Green Smoothie Station
My kids go absolutely wild for green smoothies. We even freeze them to eat as breakfast popsicles in the warmer months. The green color doesn't intimidate them at all and, because they're also packed with tons of their favorite fruits, they taste great.
To make these as grab-and-go as possible, we use our Oster Blend-N-Go, which came with two personal-size blending jars that double as smoothie (or water bottles).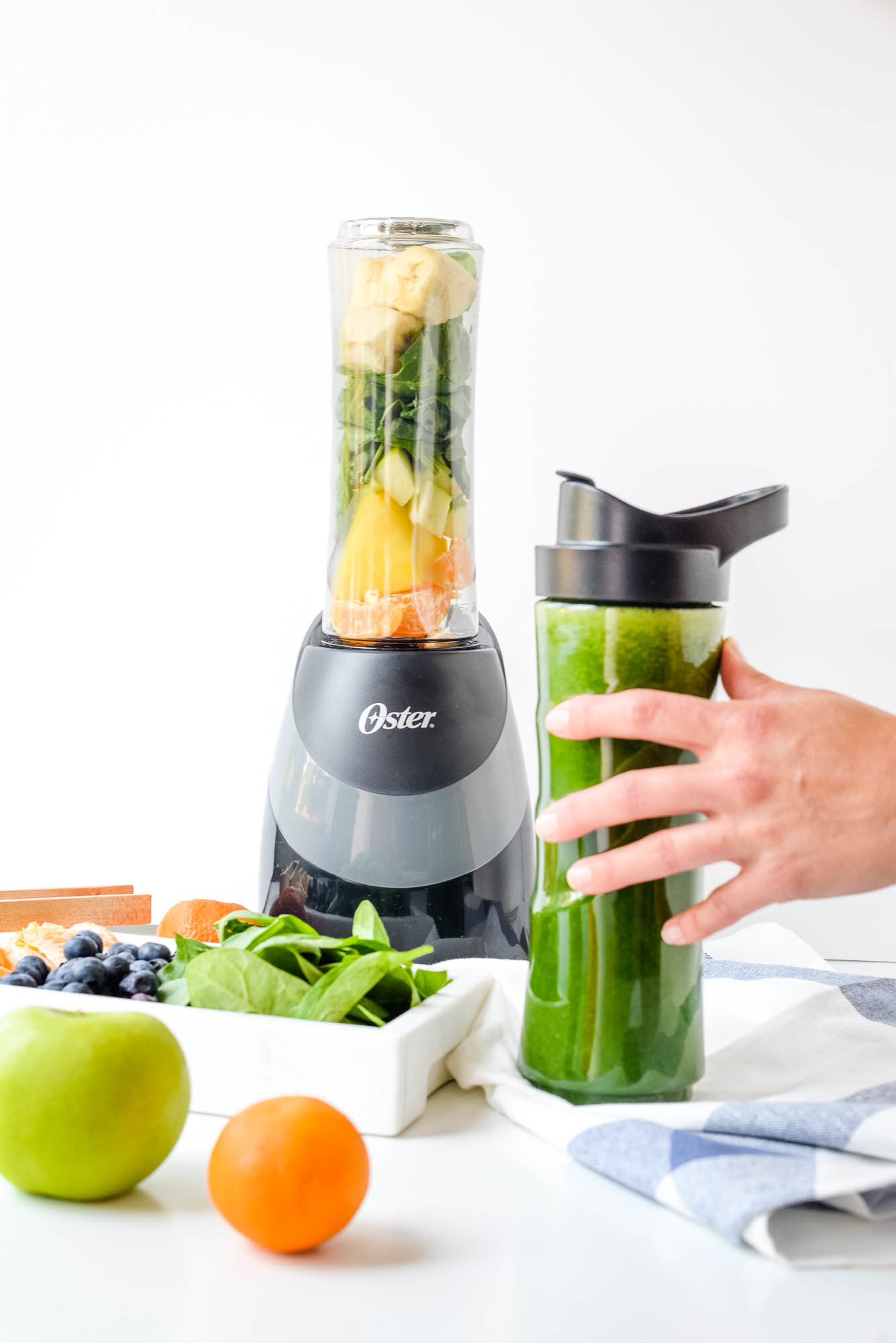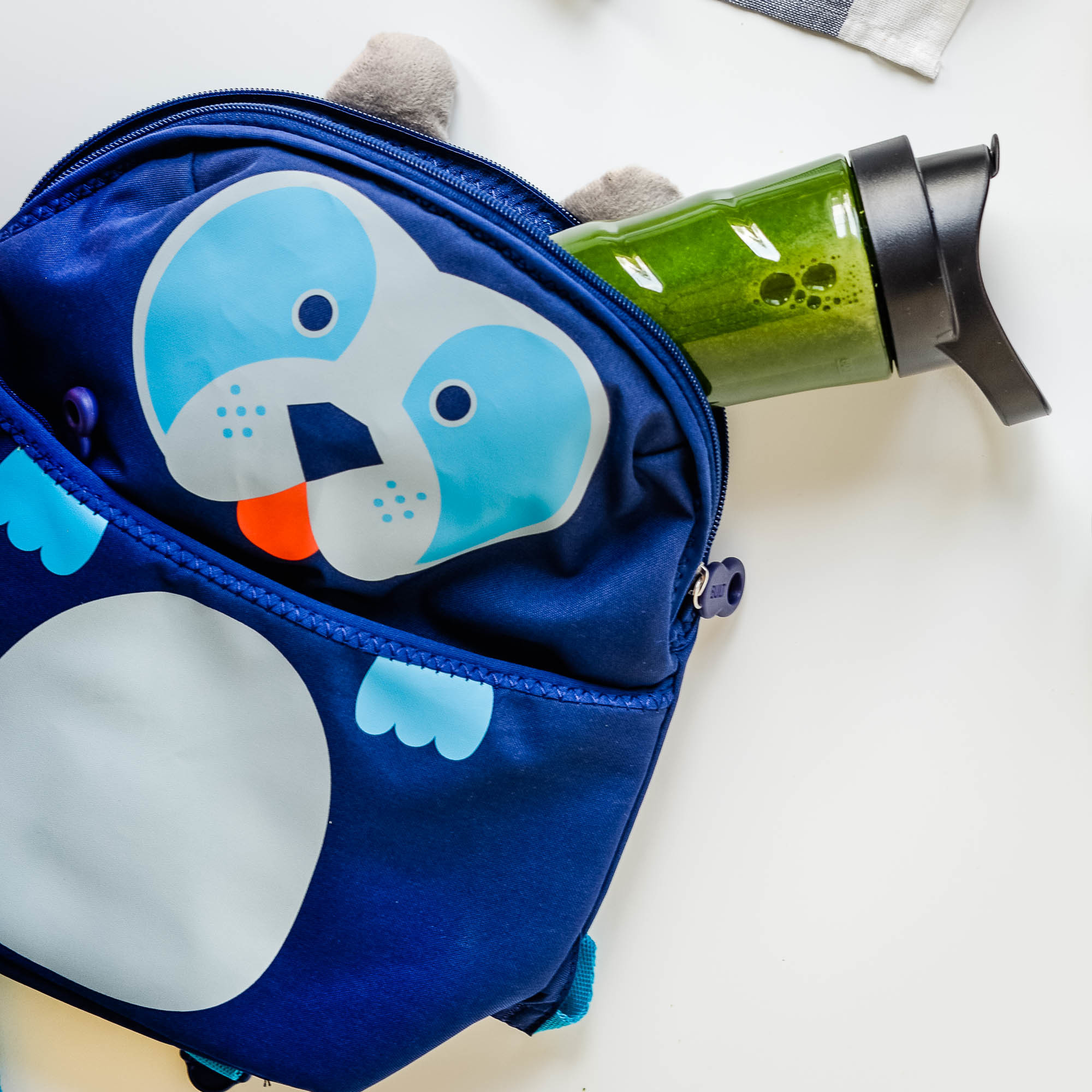 After the kid tells me which fruit and veggie additional they're in the mood for, it takes less than a minute for me to blend, add the sipping spout and hand them their breakfast. Its easy to tuck into a backpack or lunch sac for midday sipping too.
Fruit-and-Veggie Breakfast Muffins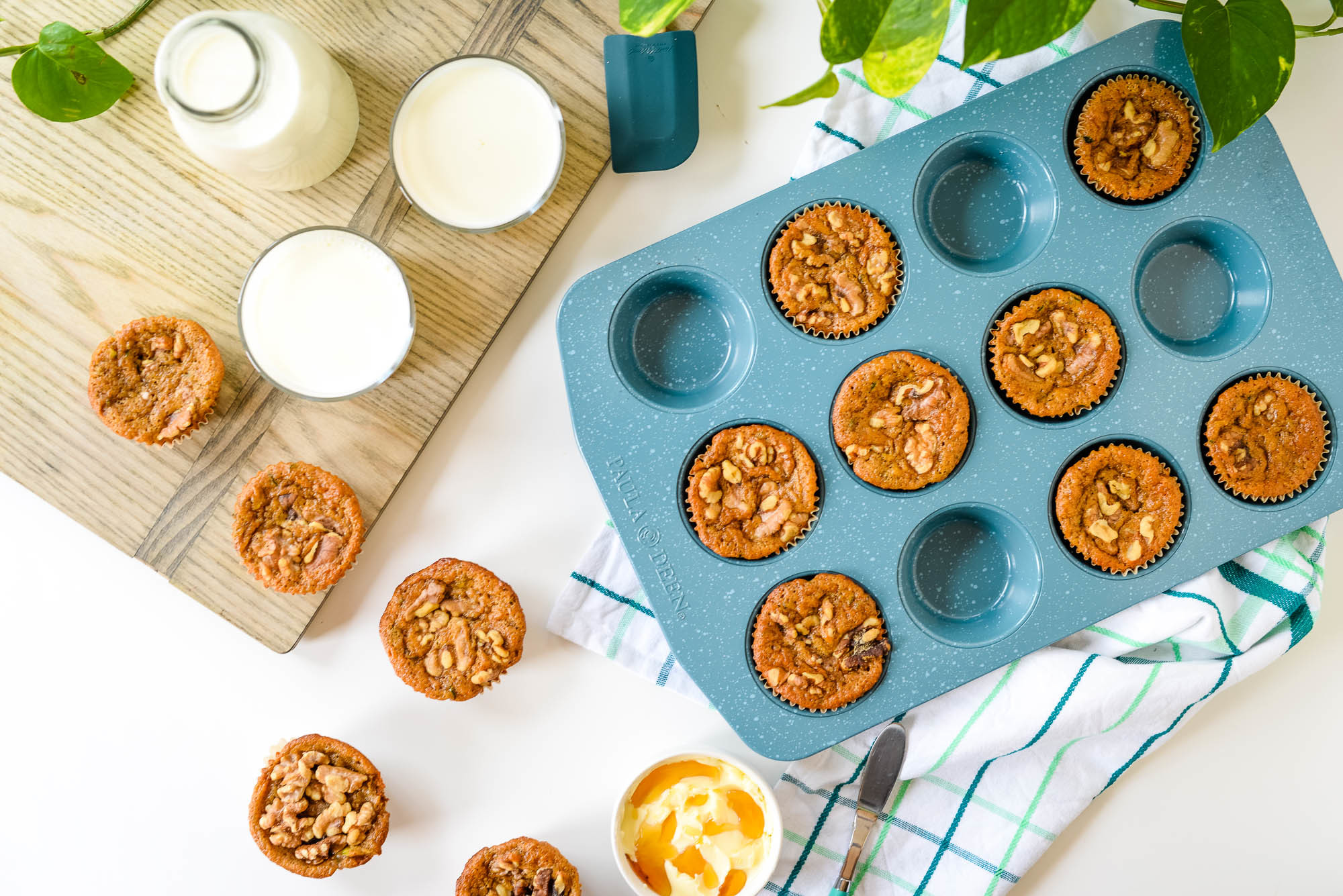 Muffins are one of my absolute favorite strategies for sneaking a few extra veggies into our diets. Sweet, slightly-spicy flavors like honey and cinnamon pair perfectly with cooked sweet potato or pumpkin or shredded carrot and zucchini.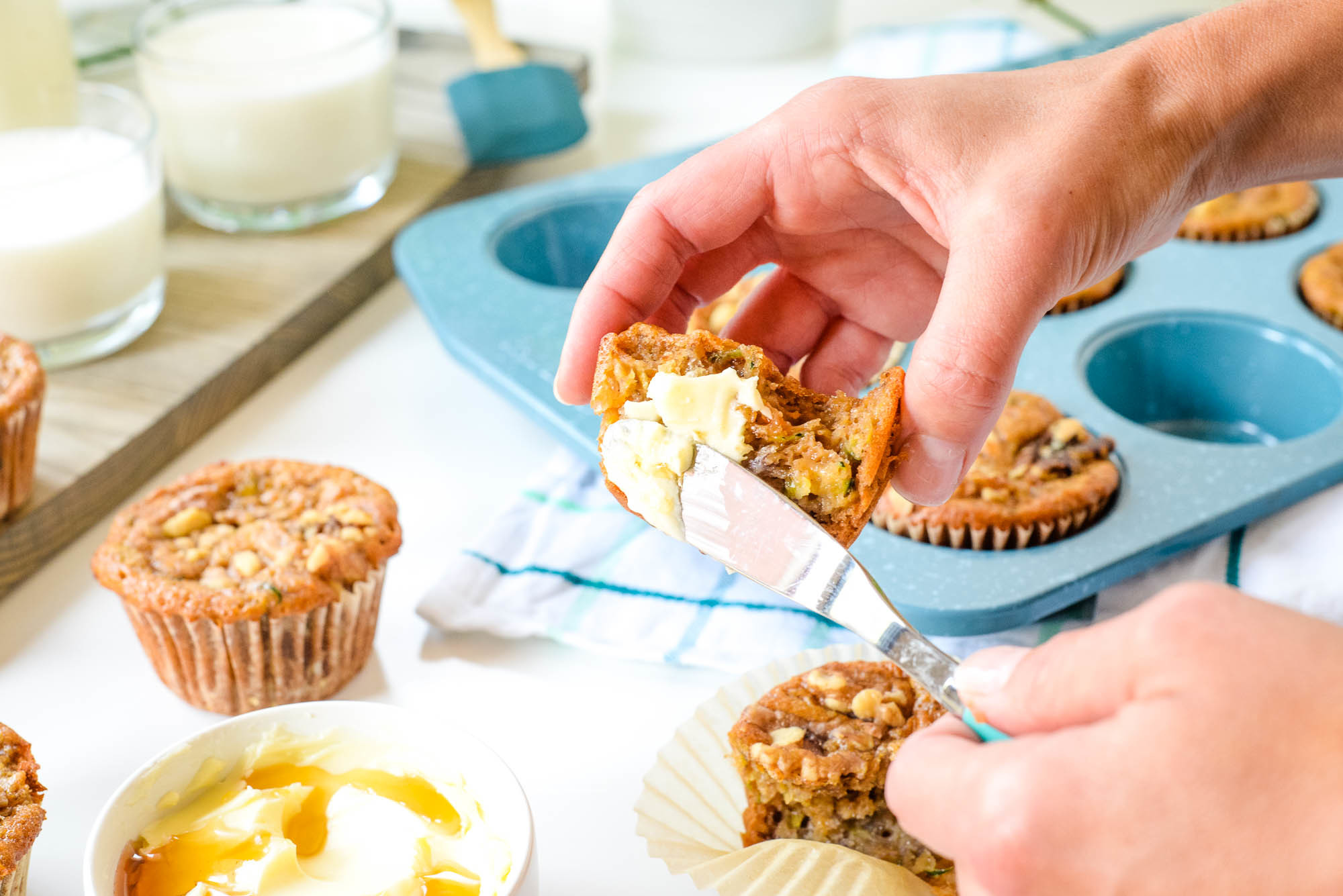 I love whipping up a huge batch of muffins on a Sunday morning, and serving them hot out of the oven straight from a pretty muffin tin. Everyone enjoys them hot from the oven, slathered with honey butter. But because muffins are naturally portable, I always make a double-batch so we can enjoy them on the run throughout the week.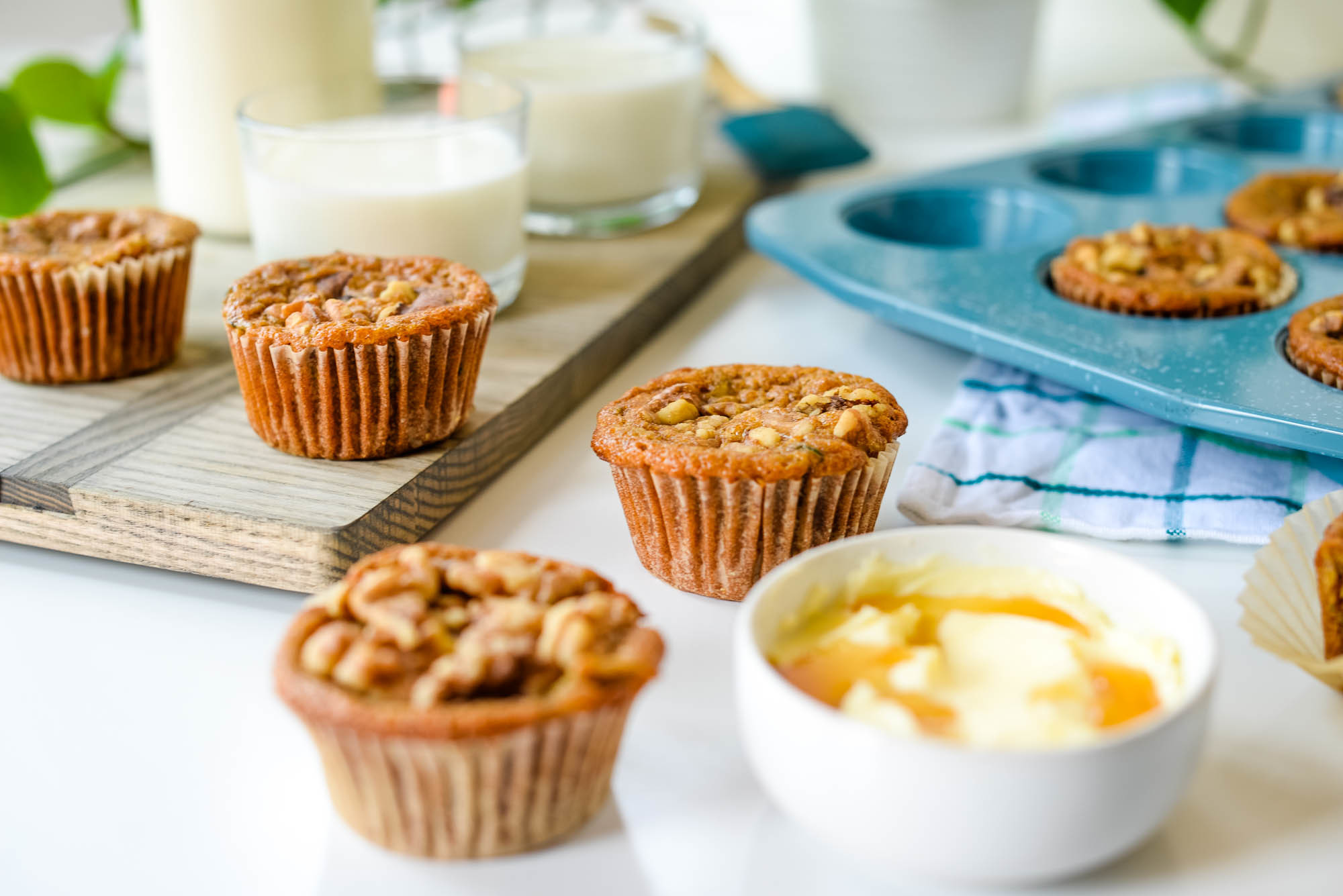 Our latest obsession are these super tasty Zucchini Carrot Banana Breakfast Muffins. Not only do they pack two veggies and a fruit, they're also made with other nutritious, easy-to-find ingredients like whole wheat flour, Greek yogurt, olive oil, honey and walnuts. And with a flavor that's a cross between banana bread and carrot cake, the kids are happy to devour them.
With these simple, healthful strategies, our weekday breakfast routine is healthier and happier than ever this year. Hopefully with these tips yours will be too!