TNT Cupcakes That Will Blow Your Mind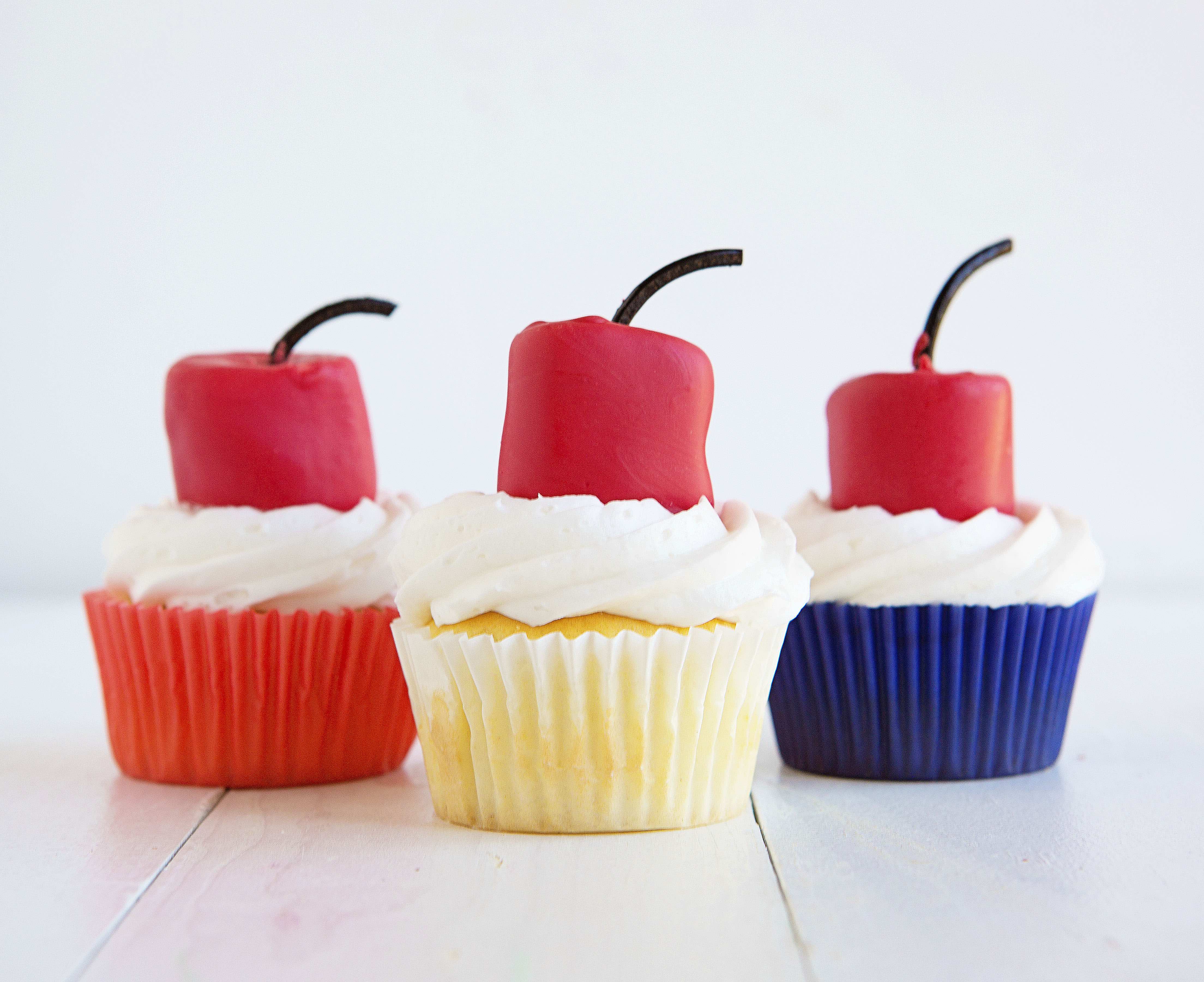 This adorable, easy, firecracker inspired cupcake recipe is perfect for any July 4th party or celebration!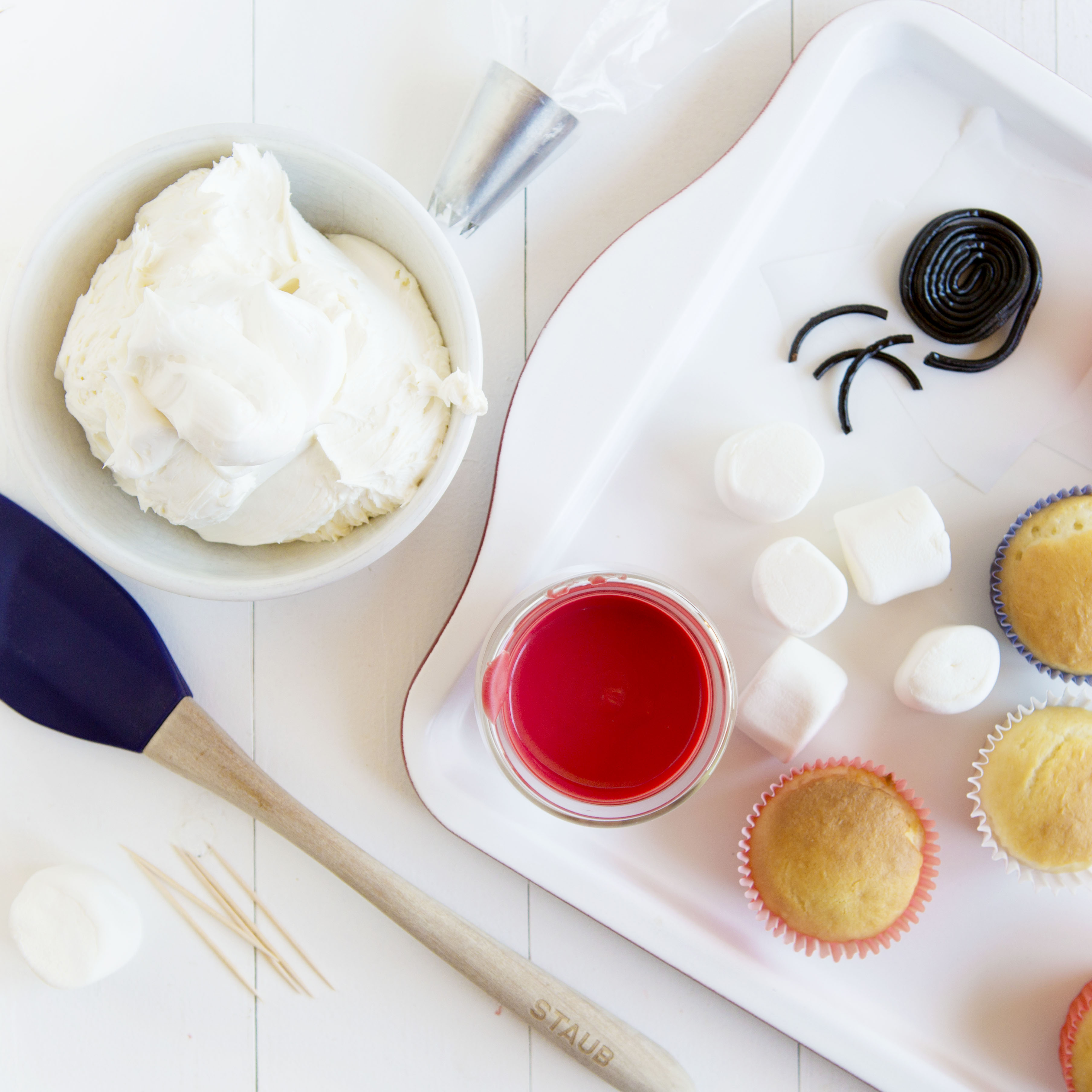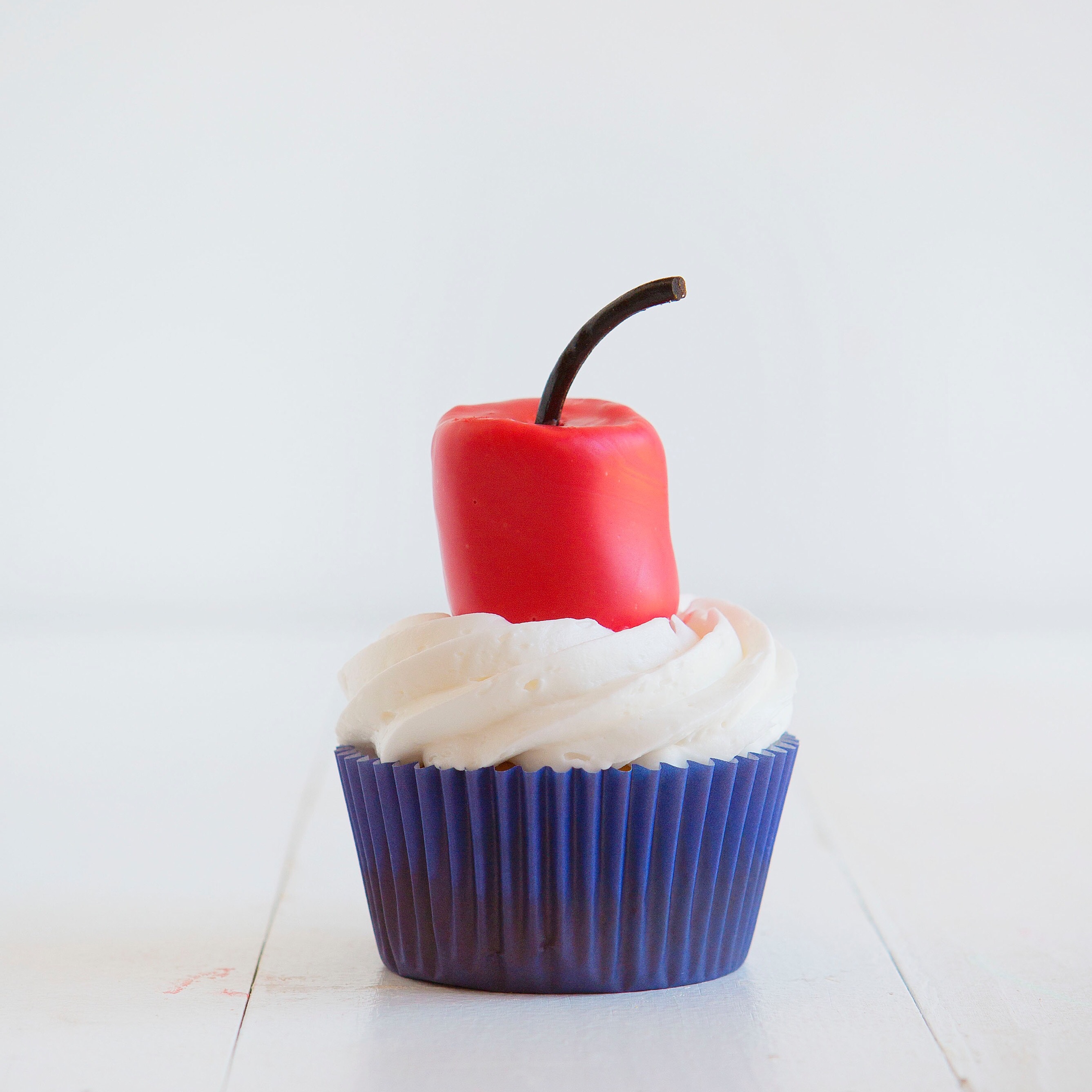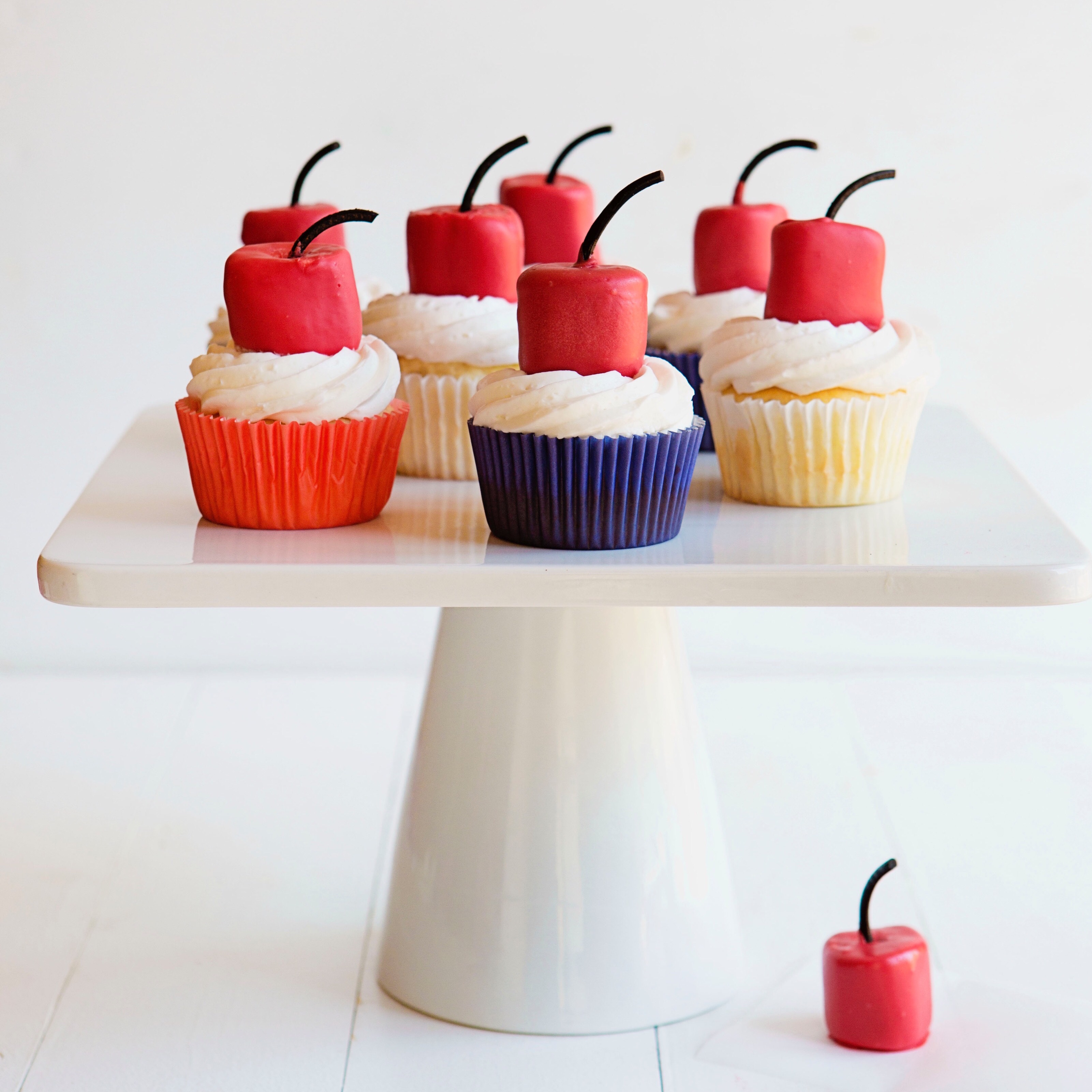 Let the kids join in and create a memorable firecracker cupcake that will impress everyone!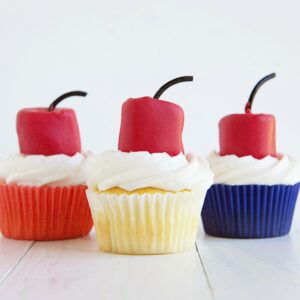 Equipment
Standmixer with Paddle AttachmentToothpicks

Cookie Sheet lined with Parchment Paper or Wax Paper

Open Star Tip & Piping Bag

Red/white/blue Cupcake Liners
INGREDIENTS
For the Buttercream:
1/2 cup (113g) unsalted butter
4 cups (500g) powdered sugar
2 teaspoons good quality vanilla
2 tablespoons (30g or 1 ounce) whole milk at room temperature
dash salt
For the Decoration:
Red candy melts
Large marshmallows
Black licorice rope
INSTRUCTIONS
To make these cupcakes you will need to start with a white cupcake recipe such Manuela's Sweet Vanilla Cupcakes. While the cupcakes are cooling, prepare buttercream.
For the Buttercream:
Put room temperature butter, vanilla, and salt into stand mixer fitted with paddle attachment. Mix for about 1 minute on medium-high. Add in powdered sugar one cup at a time, alternating with the milk until you have used it all.
If your frosting is too thick you can certainly add more milk.
Put frosting in pastry bag fitted with large open star tip and set aside until ready to pipe.
For the Decoration:
Unroll licorice and cut into approximately 1-inch sections. (can be longer depending on how you want the "wick" to look)
Place 12-24 of the licorice pieces in the freezer and chill until ready to use.
Place red candy melts into a 2-cup measuring cup or glass. Melt for 1 minute in the microwave, stir, then continue to heat in 15-second increments until fully melted.
Push a toothpick through a large marshmallow and then dip it into the red chocolate candy melts making sure to cover marshmallow completely. Remove from melted chocolate and tap on the side of the glass to remove excess chocolate.
Move marshmallow to the cookie sheet lined with parchment paper.
Take one licorice wick out of the freezer.
Using another toothpick as leverage, carefully pull the toothpick out of the marshmallow. Immediately push the frozen licorice wick into the same spot the toothpick was in.
Continue this process until you have made 24.
Place marshmallows in the refrigerator for a few minutes to set chocolate.
To Assemble:
When ready to assemble, pipe buttercream around the cupcake. (If you do not have an open star tip you can also just smooth frosting onto cupcake with a kitchen knife)
Place the marshmallow on top of the buttercream and press it gently into the frosting.
Repeat until all of your cupcakes are assembled!