If You Haven't Been Making Your Milkshakes This Way, You're Missing Out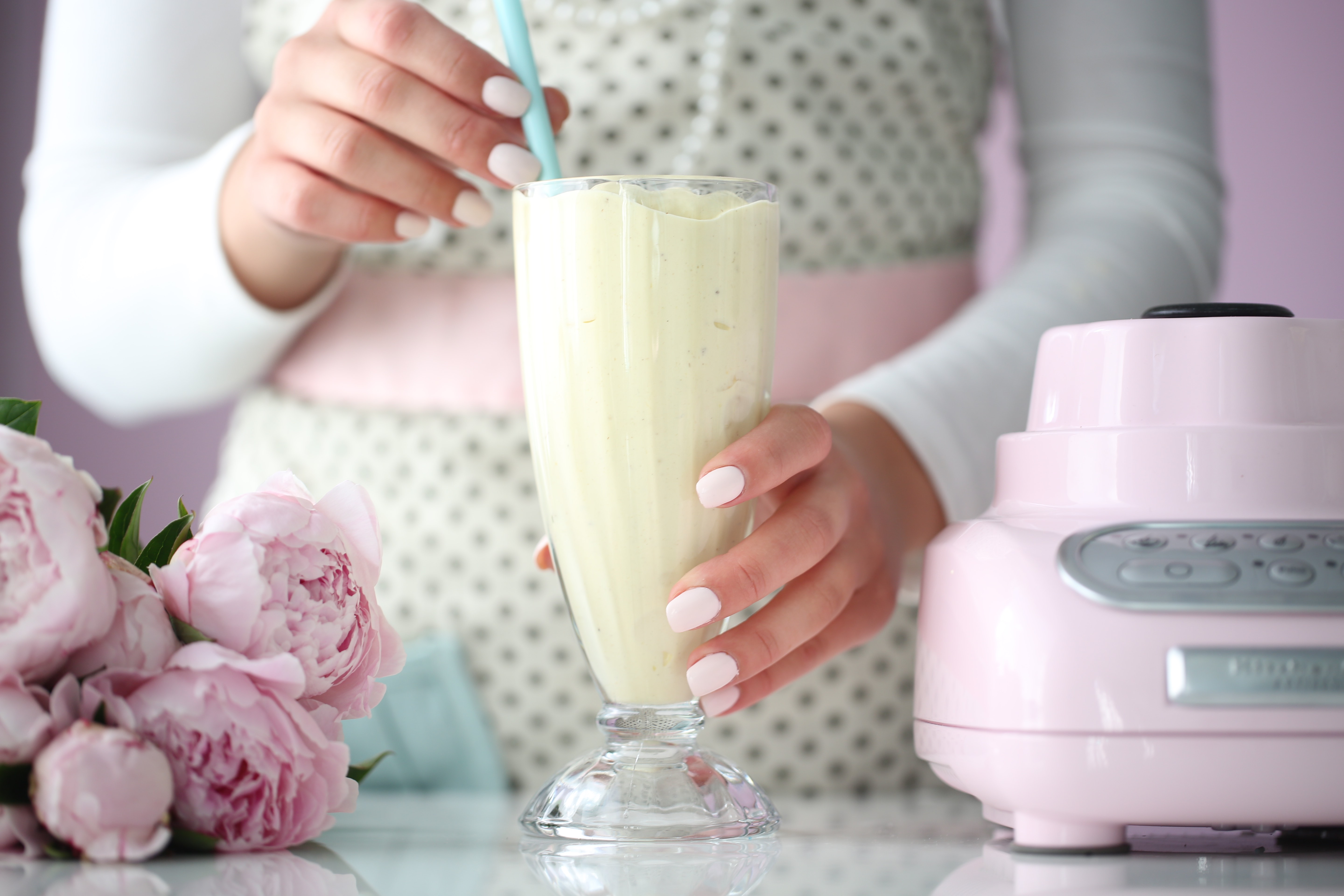 Last year when I taped my Swedish baking show, I had a guest come over to make milkshakes with me. On set, my guest taught me that for the most incredible milkshake you've ever had, the secret is a simple syrup made of a fruit puree of the same flavor as your milkshake, and frozen bananas to make it thick and creamy.
First, shred the frozen bananas first in a food processor just like you would do with carrots, before adding them into the blender with the rest in your traditional milkshake ingredients and the fruit puree.
My favorite fruit flavors are raspberry, mango and blueberry!
Let's start.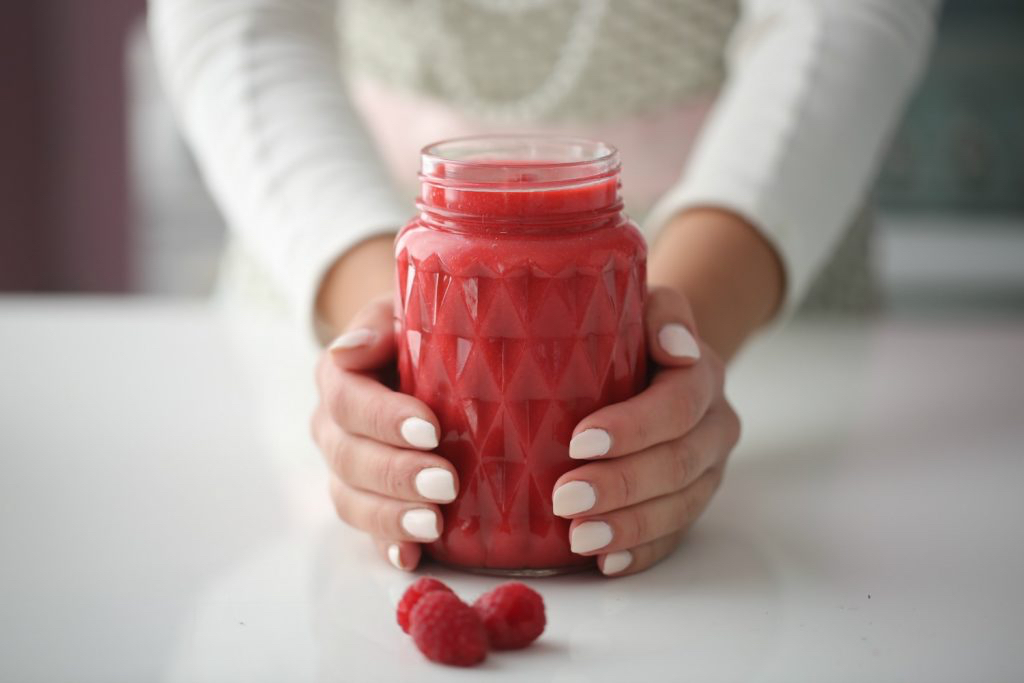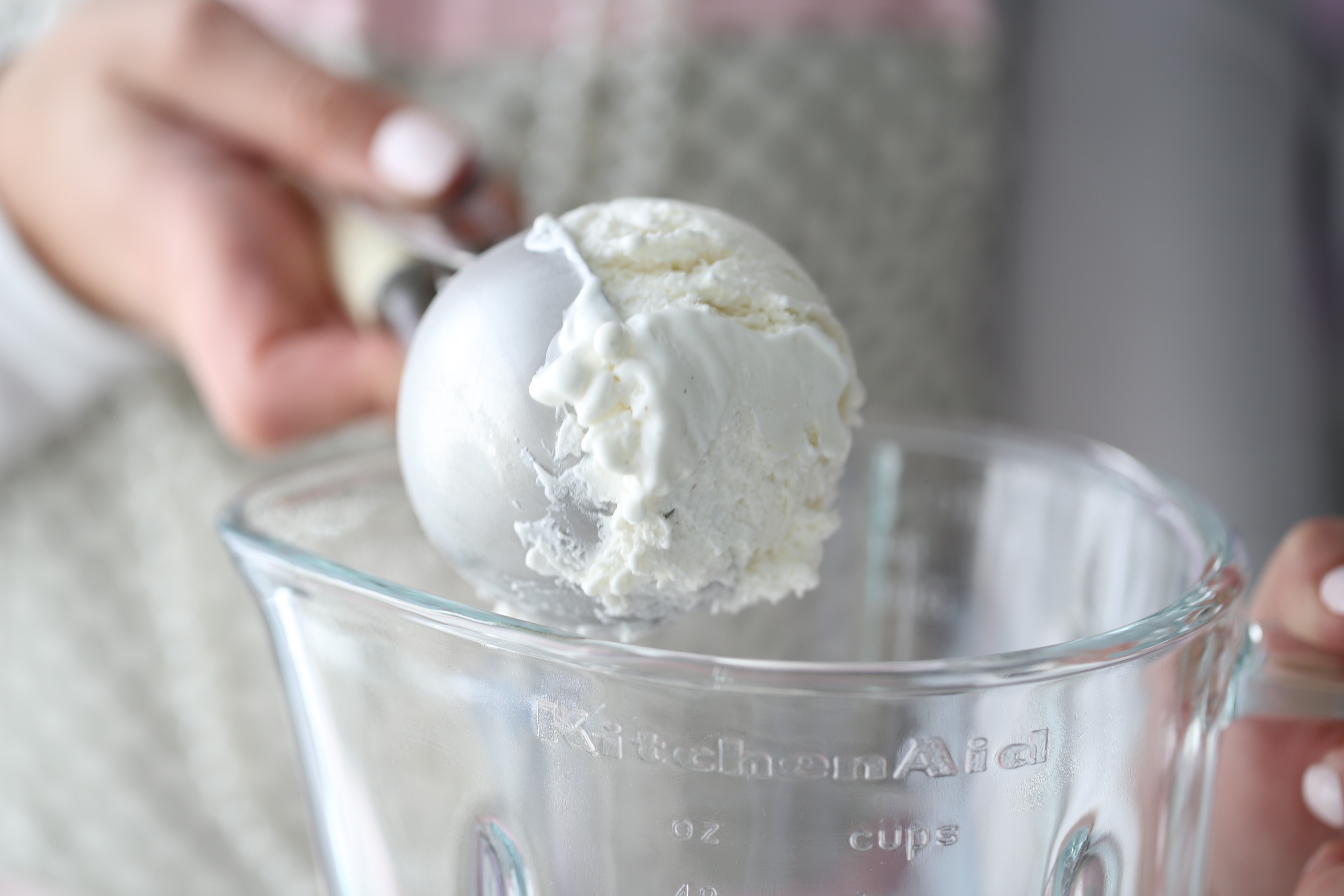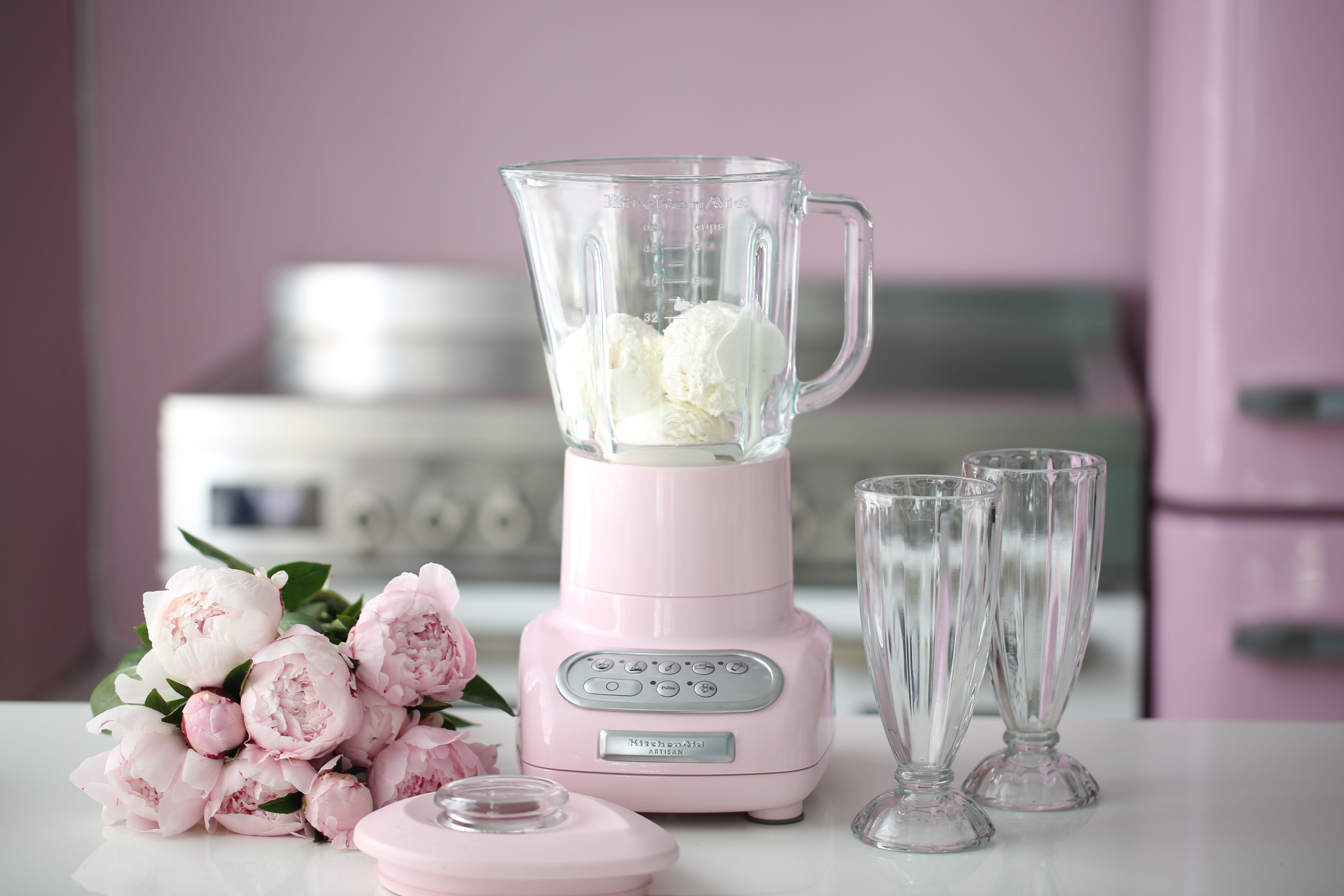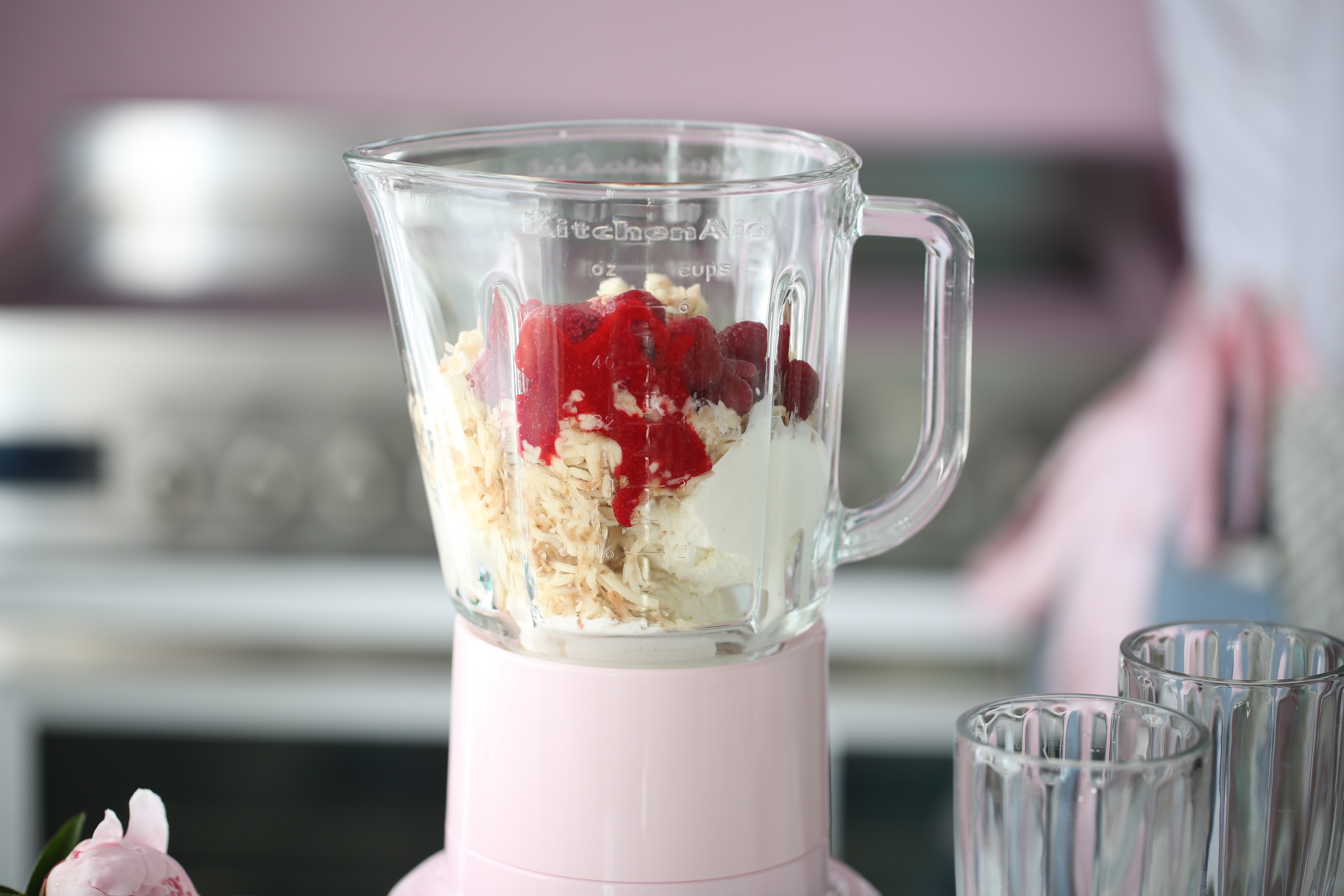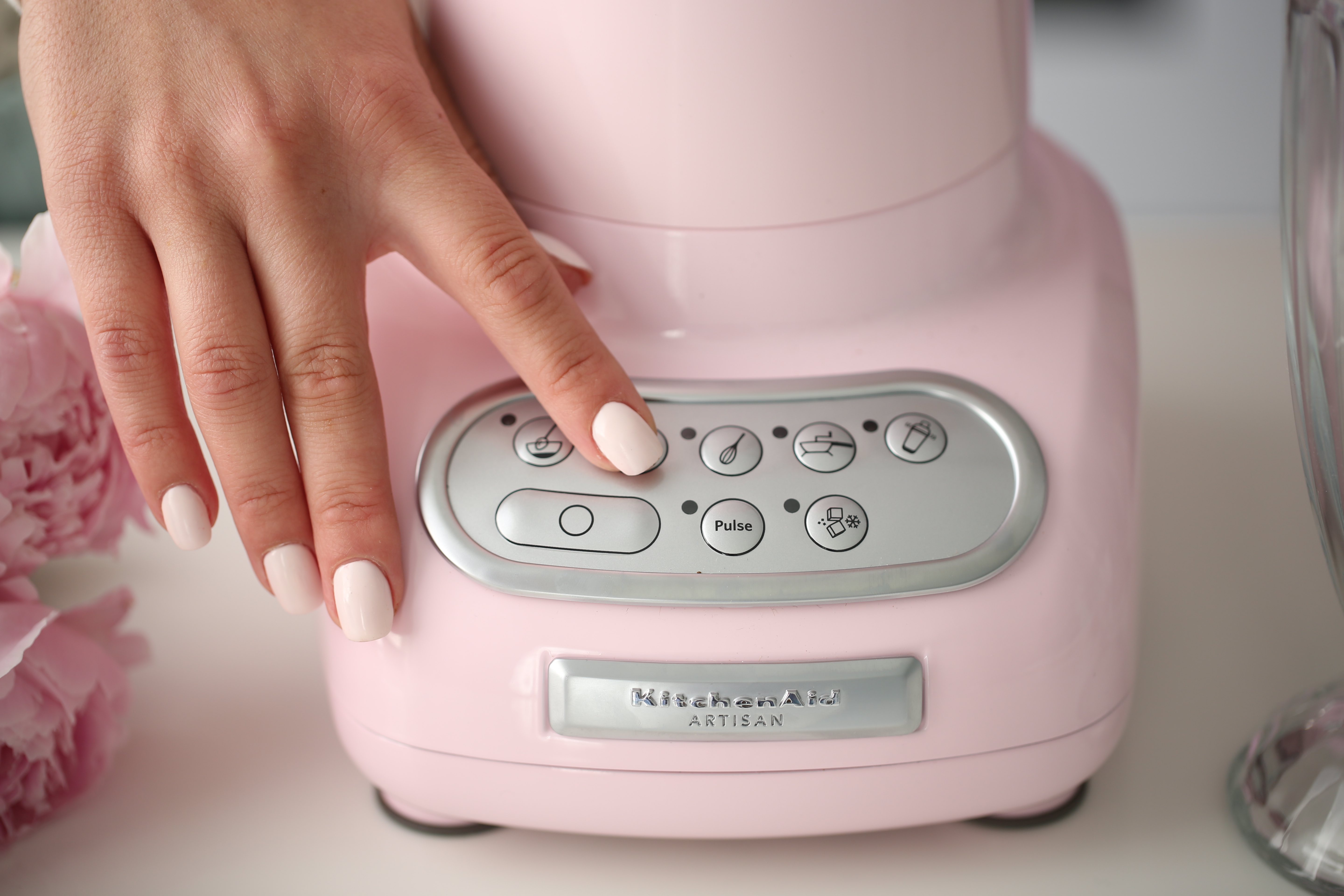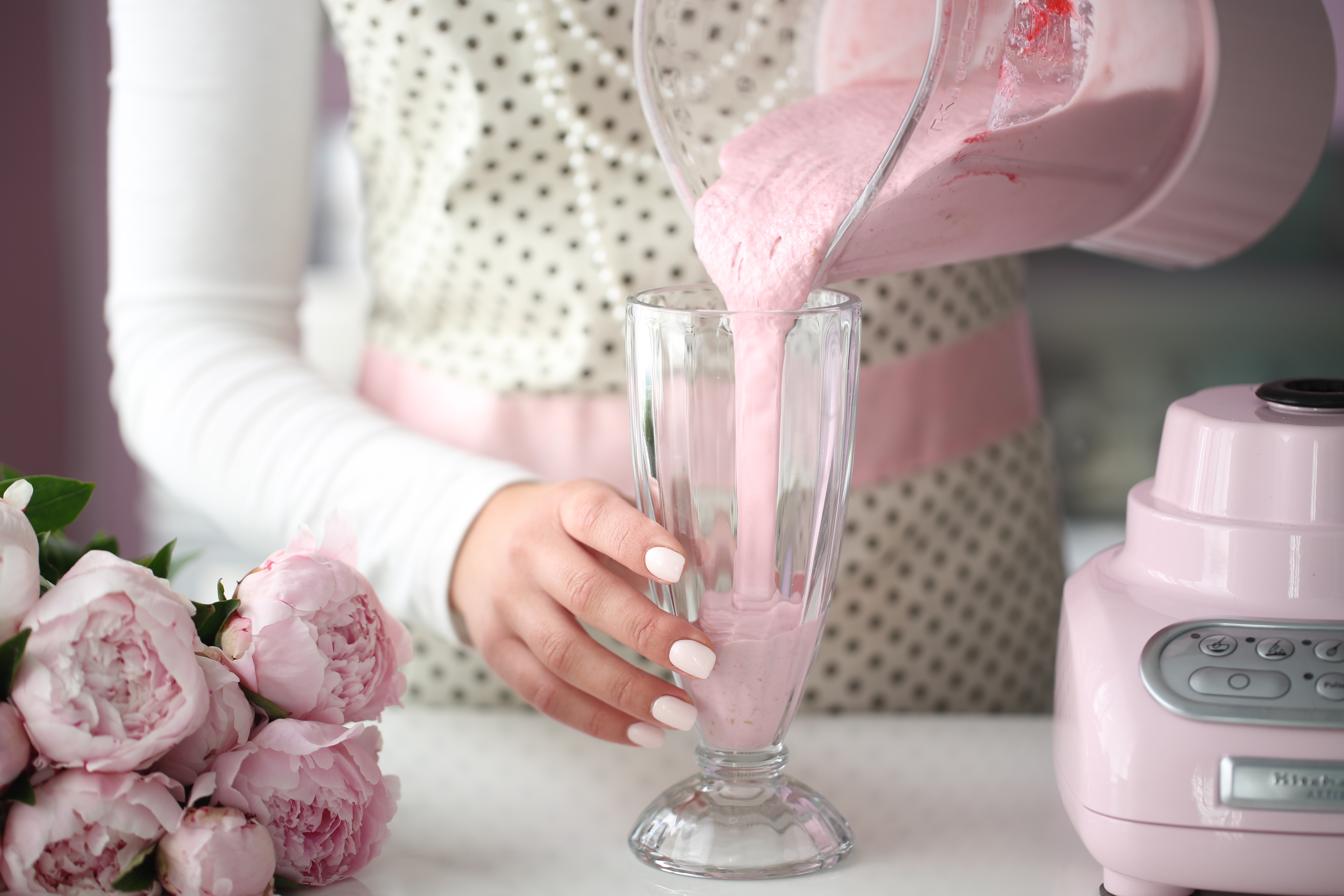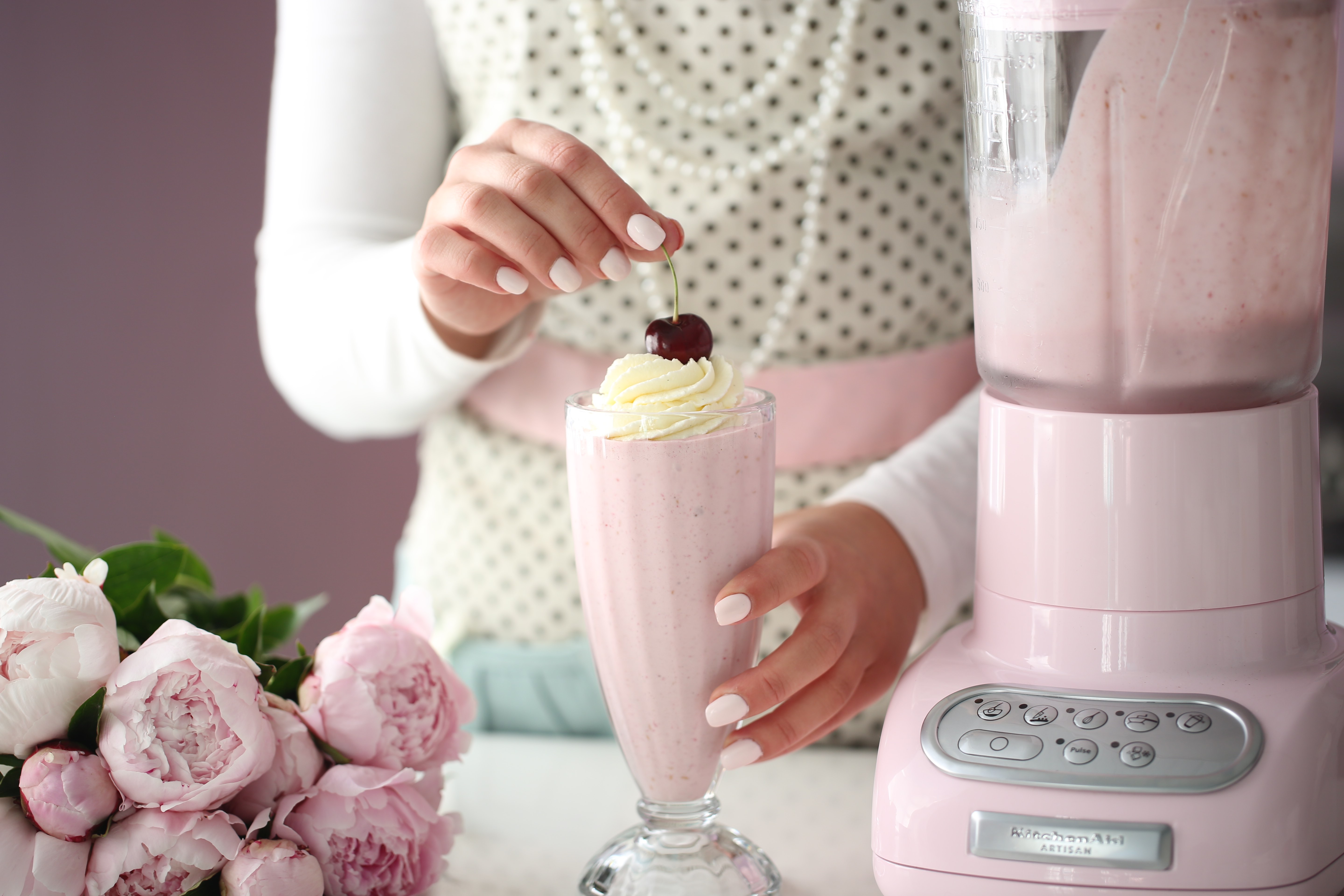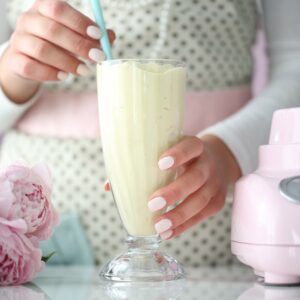 INGREDIENTS
½ cup (100g) sugar
½ cup (100 g) water
1 tsp. vanilla bean paste, optional
3 1/3 cup (500g) raspberries, mangoes or blueberries
1 lemon, juice + zest
INSTRUCTIONS
Bring sugar, water and vanilla to a boil and let cool for some minutes.
Add the raspberry, sugar syrup, lemon juice and lemon zest in a blender
Then blend until very smooth, about 2 minutes.
Pour into a glass jar or enjoy immediately on desserts, ice cream etc.
Raspberry / strawberry punch can be refrigerated up to 4 days or kept frozen for weeks.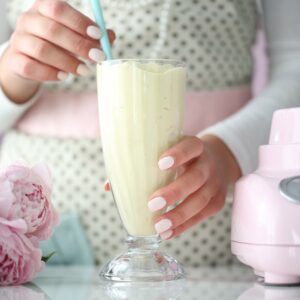 INGREDIENTS
For the Raspberry Milkshake:

½ cup milk
3 large scoops vanilla ice cream
½ cup frozen raspberries
1 cup shredded bananas
¼ cup raspberry puree
1 tsp. lemon zest
1 tsp. lemon juice
Whipped cream for topping (optional)
For the Mango Milkshake:
½ cup milk
3 large scoops vanilla ice cream
1 cup frozen mango
1 cup shredded bananas
¼ cup mango puree
¼ cup plain yogurt
1 tsp. lemon zest
1 tsp. lemon juice
For the Blueberry Milkshake:

½ cup milk
3 large scoops vanilla ice cream
1 cup frozen blueberries
1 cup shredded bananas
¼ cup blueberry puree
¼ cup plain yogurt
1 tsp. lemon zest
1 tsp. lemon juice
INSTRUCTIONS
For the Milkshakes:

Place all the ingredients in a blender and blend until smooth, about 3 minutes.
Pour into two milkshake glasses.
Top with whipped cream and a cherry (optional)
Enjoy, Love Manuela