26 Tasty Detox Recipes for a Feel Good Dinner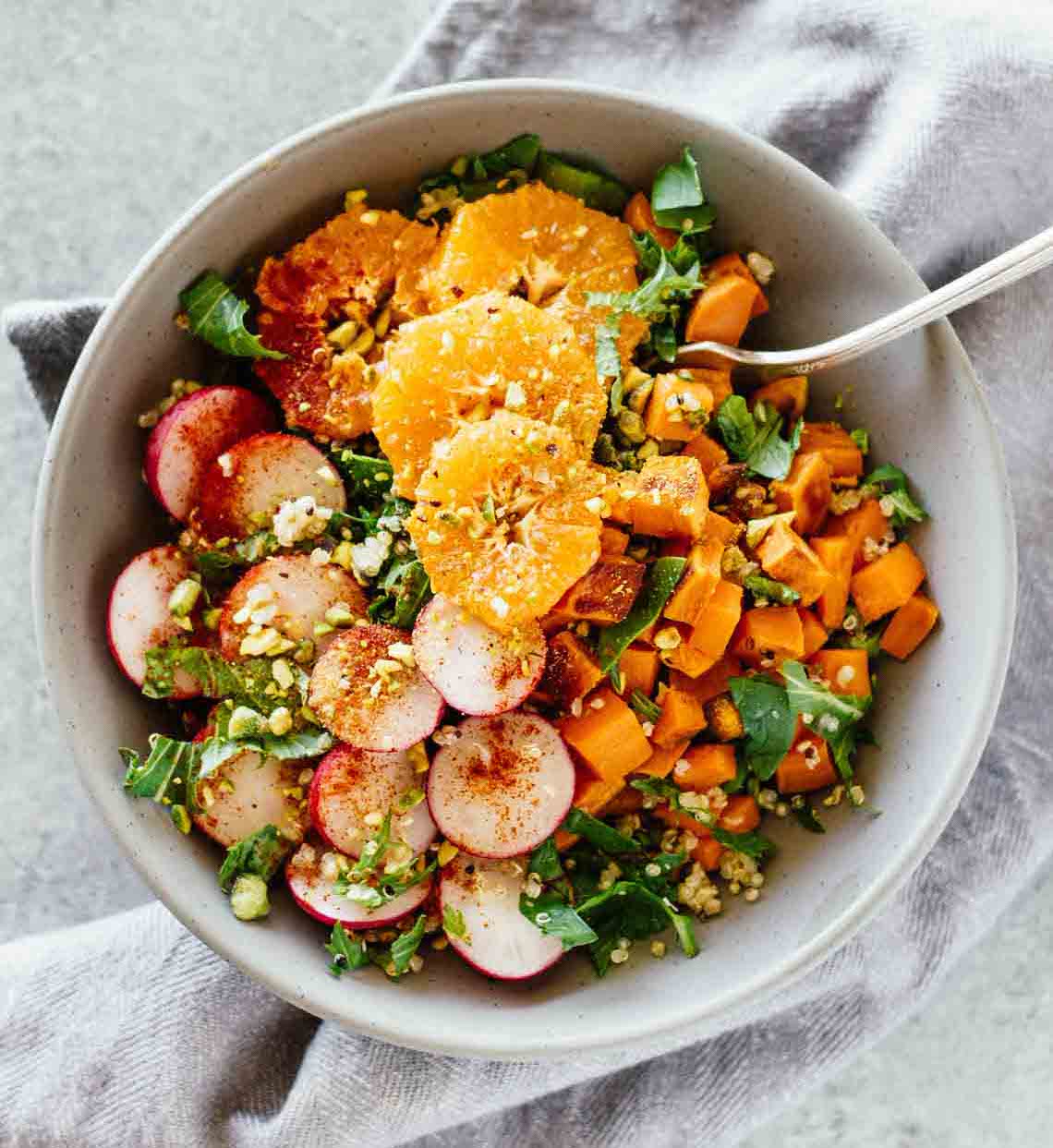 Healthy Cleanse Recipes to Detoxify Your Body
Whether you're starting off the new year with a healthier diet or just looking for new and tasty additions to your routine, these tasty, easy cleansing meals are here to put the flavor back into a nutrition-packed dinnertime! We were astonished to find so many delicious flavors out there to help out on detox day.
Healthy and hearty is the bill around the dinner table this year and the internet is here to help. We found some savory flavors in some eat-every-week recipes and have gathered them here to share with you and your family to enjoy.
Benefits of Detox-Friendly Food
Introducing food that rids your body of toxins such as processed ingredients and refined sugars has a bundle of benefits including:
Improving overall health

Decreasing mood swings by promoting balanced emotions

Strengthening immune system function

Clarifying skin appearance and touch
What Ingredients to Avoid for Better Clean-Eating
A nutrition label on any store-bought, ready-to-consume food item is your best friend, and these labels will show you that bread, ice cream, candy, those late night Cheez-Its, and microwave meals are not. Likewise, soda, juice or alcohol-infused cocktails, are all beverages that are sugar bombs packed with artificial (and addictive sweeteners), so be sure to rethink your drink—you might even have withdrawals for a few days after eliminating them. Foods that are major culprits of promoting disease and are always high in:
Sugar

Over-processed additives like white flour

Saturated fats or trans fats

Preservatives

Food dyes
What Ingredients to Incorporate Into Daily Meals When You're Eating Clean
Now on the other hand, a nutrition label can also be your go-to source of nourishment and making informed food choices. Here are the foods your meal plan should march to if you're looking to be a little healthier—notice almost all of them are whole foods:
Fruits and vegetables

Lean proteins

Bagged salads and leafy greens

Roasted nuts

Legumes

Whole-grains
Detox Salad Recipes
Pomegranate Salad with Balsamic Honey Dressing
Kale Detox Salad Recipes
Chopped Winter Detox Salad with Roasted Cauliflower, Chickpeas & Kale | Massaged Kale Persimmon Salad | The Mean Green Detox Salad
Arugula Detox Salad Recipes
Spinach Detox Salad Recipes
Winter Harvest Salad with Champagne, Lemon & Vanilla Bean Vinaigrette
Cabbage Detox Salad Recipes
Superfood Detox Salad | Crunchy Detox Salad
Vegetable Detox Salad Recipes
Simple Carrot Salad with Lemon Vinaigrette | Shaved Raw Vegetable Salad | Crunchy Root Detox Salad | Spiralized Sweet Potato Salad
Detox Soup Recipes
Immune Boosting Turmeric Carrot Parsnip Soup with Cinnamon Croutons | Slimming Detox Soup | Detoxifying Green Soup | Detox Chicken Vegetable Soup | Detox Immune-Boosting Chicken Soup | Vegetarian Cabbage Soup | Beet Detox Soup | Toasted Rice and Chicken Soup with Lemon | Sweet Potato Detox Soup | Healing Carrot Soup with Turmeric and Ginger
Detox Pasta Recipes
One Pot Healthy Zoodles Pasta | Roasted Beets & Greens with Gluten-Free Pasta | Zucchini Noodles with Cilantro Pesto
Detox Power Bowl Recipes
Moroccan Spiced Chickpea Glow Bowl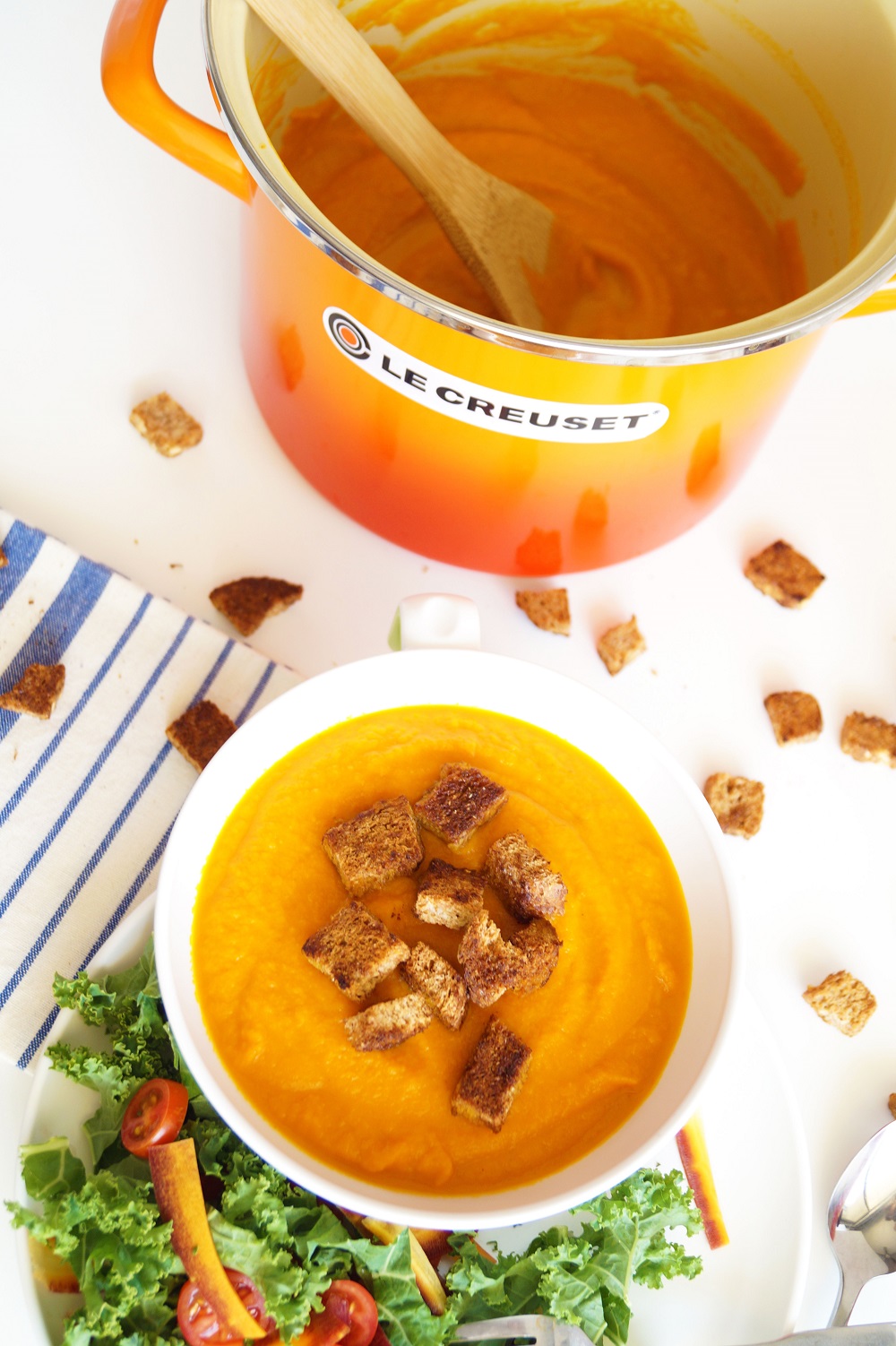 Did you know that certain foods can protect your body against flu season? This carrot soup is the warm bowl of healthy comfort food to pair with chilly weather, fireplaces, and sweaters. Packed with immune-boosting nutrients like carrots which are high in vitamin C and beta carotene and parsnips, which are high in folate, magnesium and fiber, this soup provides a wealth of health warriors. Just add half a sandwich or salad for the perfect fall detox dinner.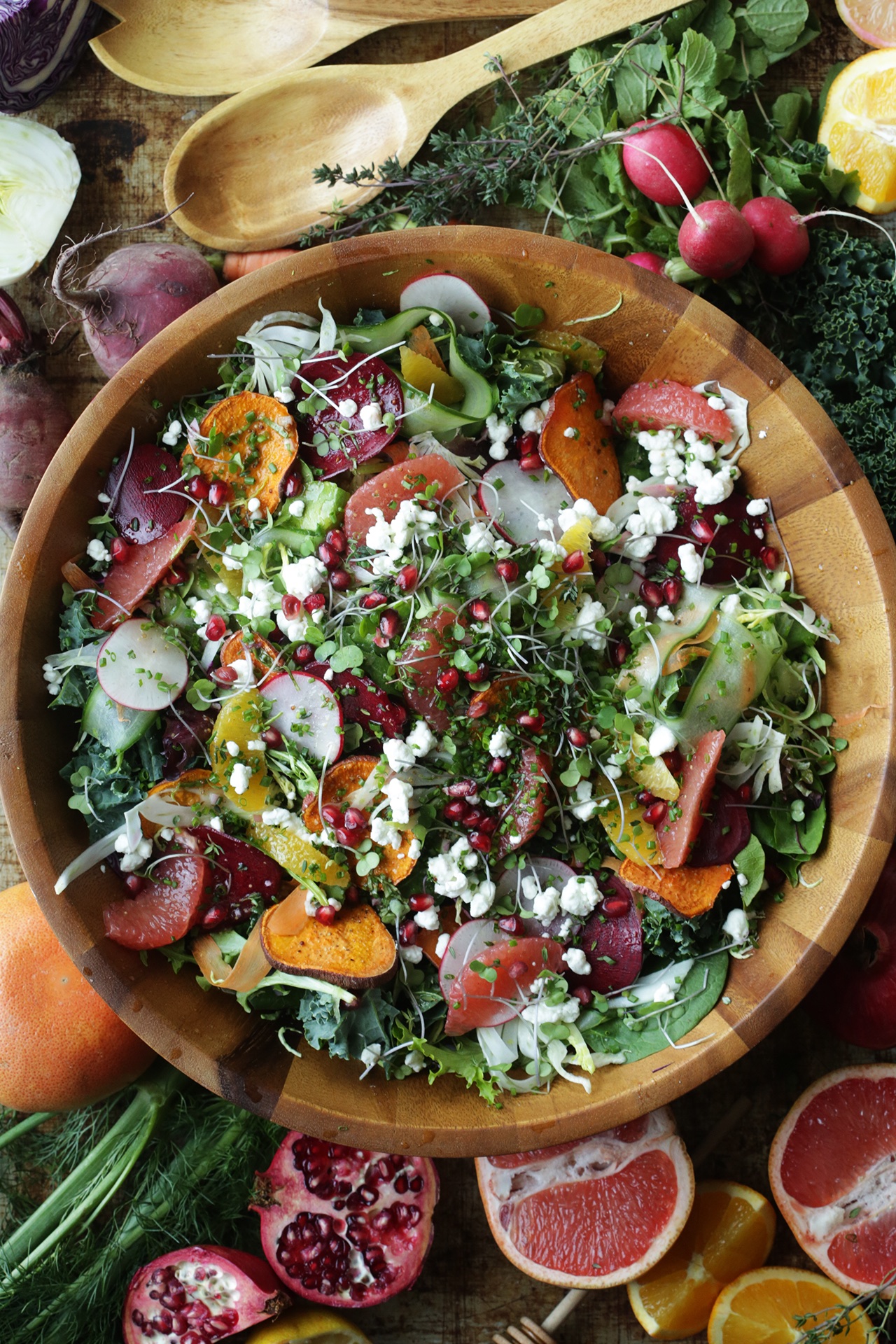 Just because it's cold outside doesn't mean you have to give up your greens! This budget-friendly, delicious Winter Harvest Salad is a creative way to incorporate rich winter flavors into your daily vegetable consumption without having to sacrifice that "full-feeling" we crave with cooler temperatures.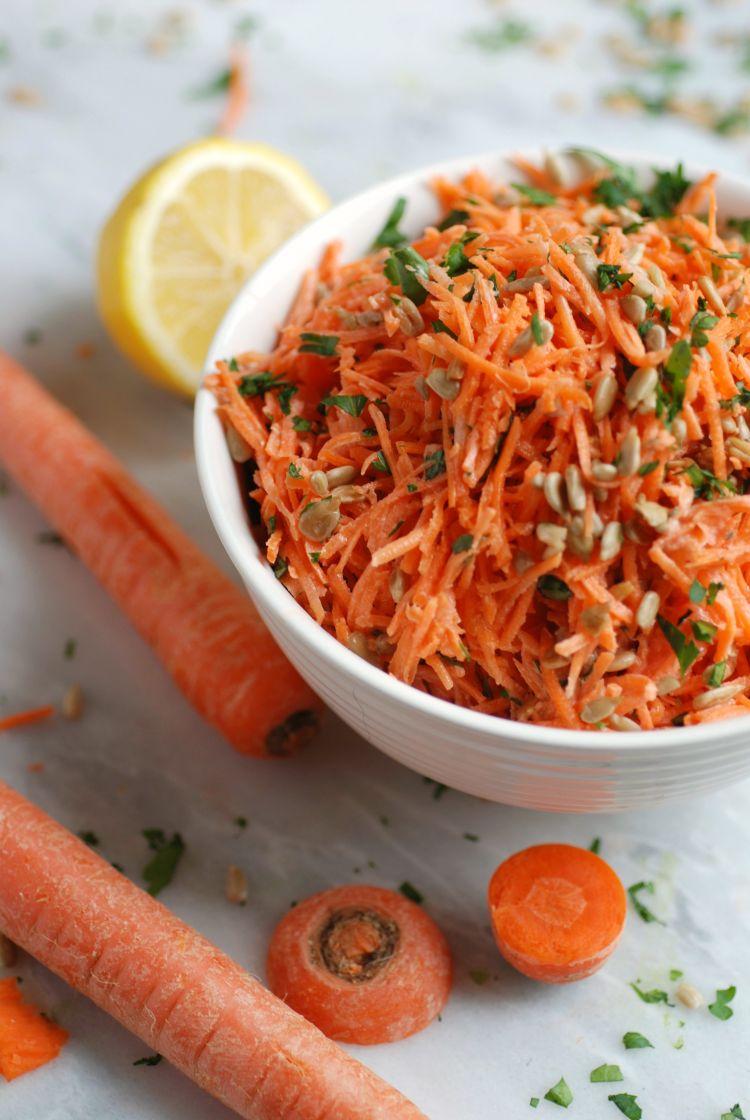 An easy, French-diet staple, this Simple Carrot Salad is fresh, sweet, and healthy. Not to mention, the ingredients are abundant and cheap at nearly every local grocery store.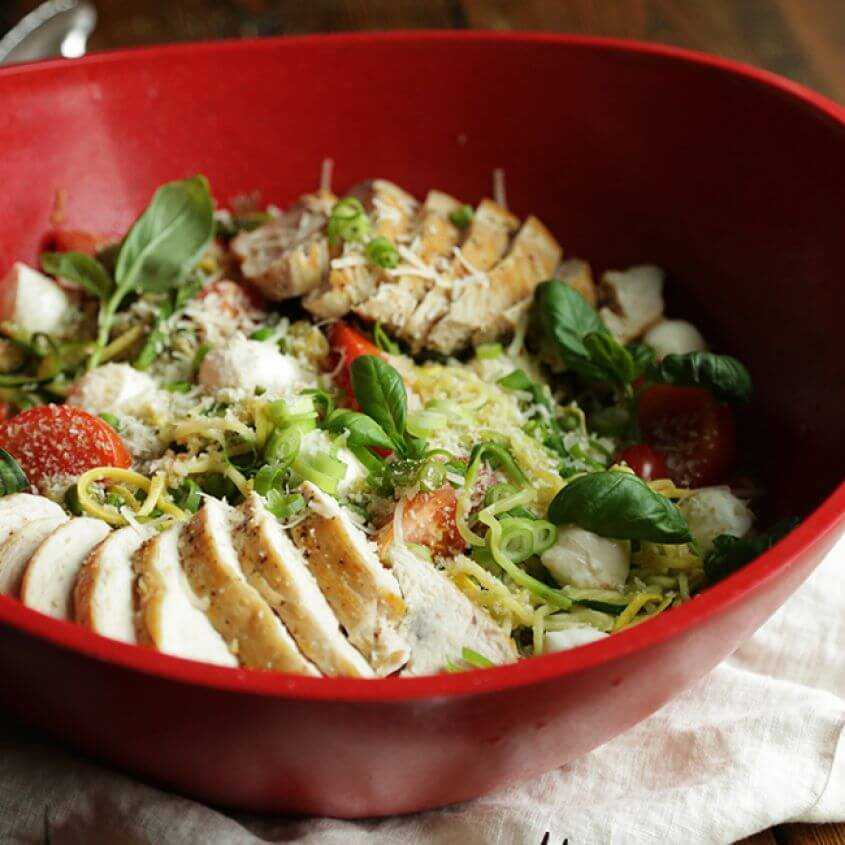 Don't worry, these aren't the zoodles that make you wish you had noodles instead. This recipe is made with soft zucchini and squash as its base and is here to help you detox by ditching the carbs, while keeping a light, scrumptious flavor fully intact.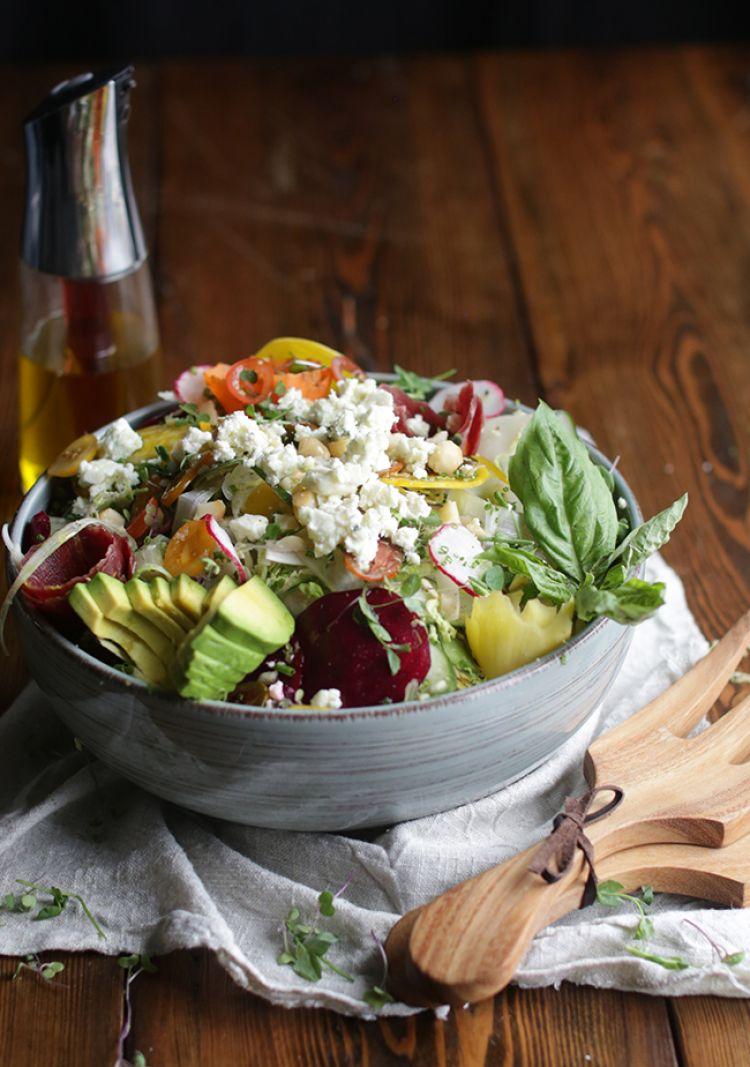 The perfect healthy choice for a detox dinner, this Shaved Raw Vegetable Salad is tasty and filling.
Why have a few fresh vegetables in your salad, when you can have 10? This hearty Shaved Raw Vegetable Salad is tasty, filling and bursting at the brim with delightful combinations of beets, macadamia nuts and gorgonzola cheese.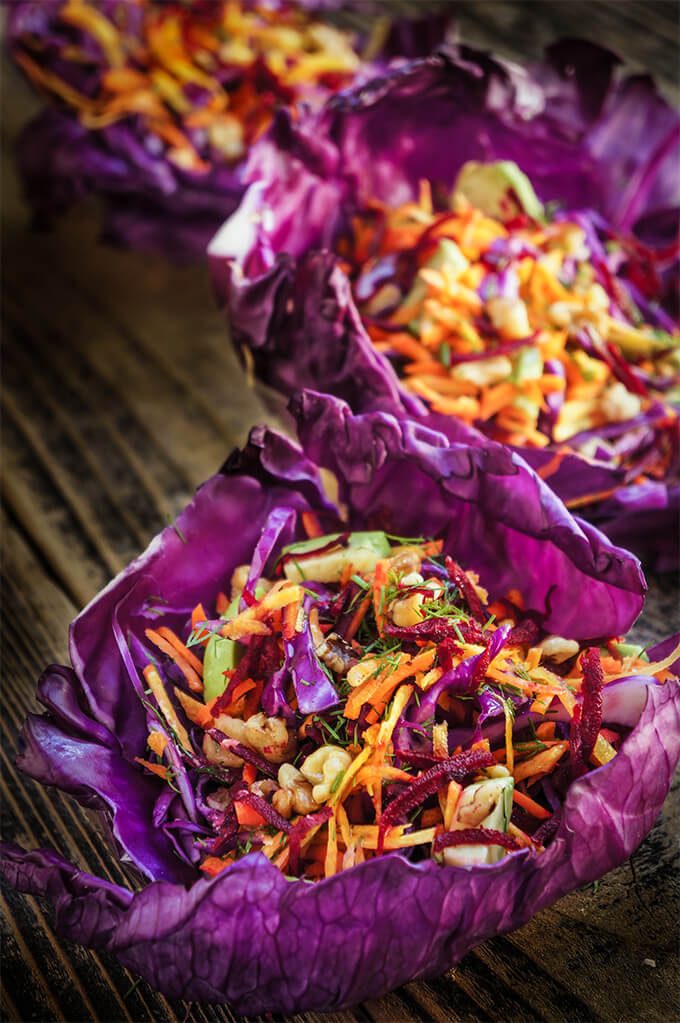 Don't you just love when nature gives us vitamin bombs that are as colorful as they are healthy? This gorgeous fall detox salad is packed with natural antioxidants and disease-fighting phytochemicals making it a sure-to-add to your detox dinner routine!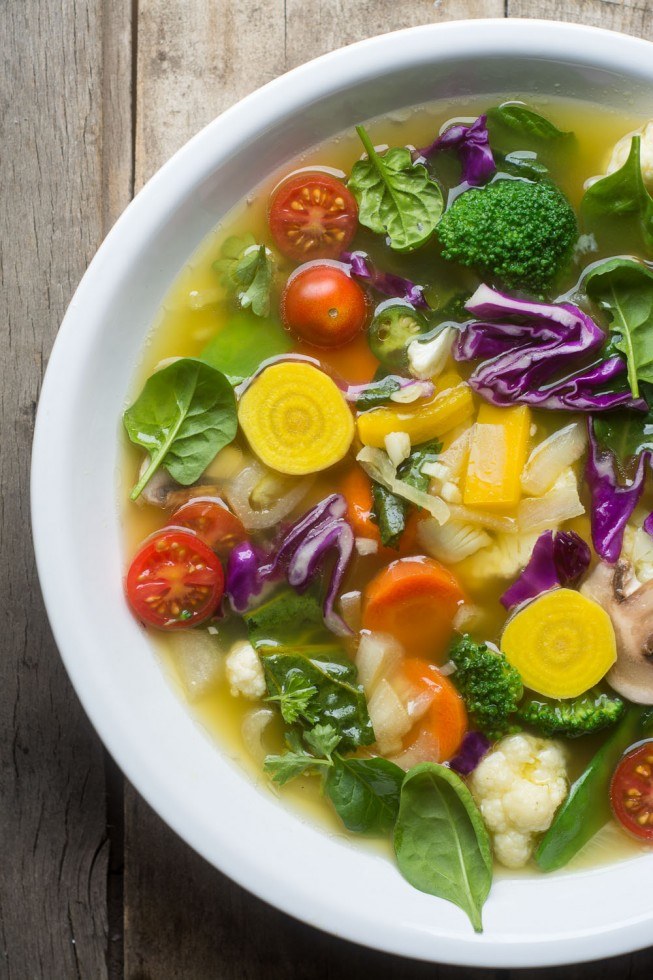 This Slimming Vegetable Soup recipe is full of the bounty of the garden and filled with essential nutrients that make every tasty drop so filling yet so healthy. Add rotisserie chicken or tofu for a protein source you'll wish you added a long time ago.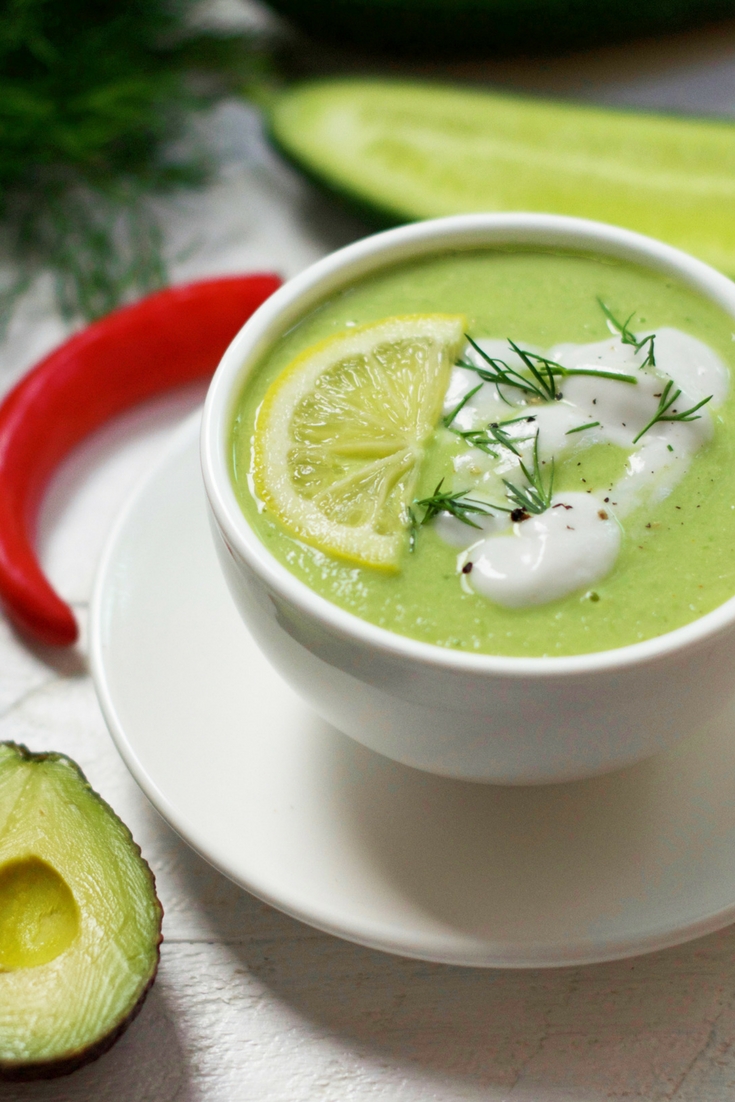 Cold Gazpacho lovers, look no further. This Detoxifying Green Soup might sound odd (and look a little odd too), but the color hides the delicious flavor it contains with the cucumber base it uses paired with avocado, cucumber, fresh dill, and chili for a creamy, spicy, refreshing kick.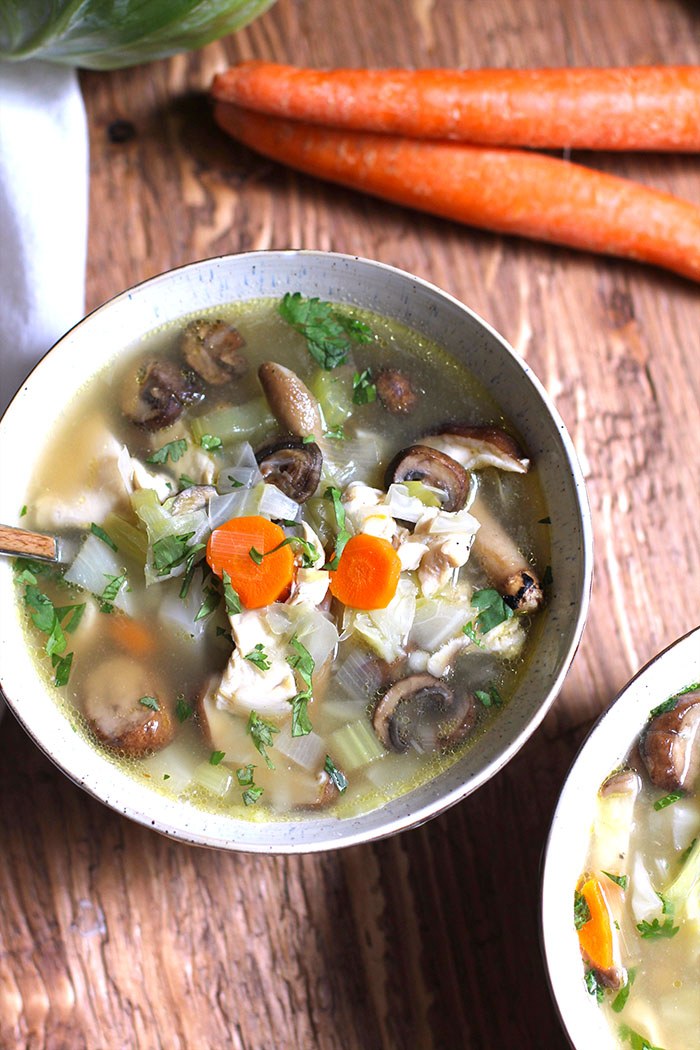 How many bowls of healthy chicken vegetable soup is too many bowls of healthy chicken vegetable soup? The limit does not exist. This yummy detox soup recipe makes for a perfect post-vacation cleanse or a lean dinner on a cold winter night. Not to mention it kicks the idea of making the dreaded "cabbage soup" to the curb.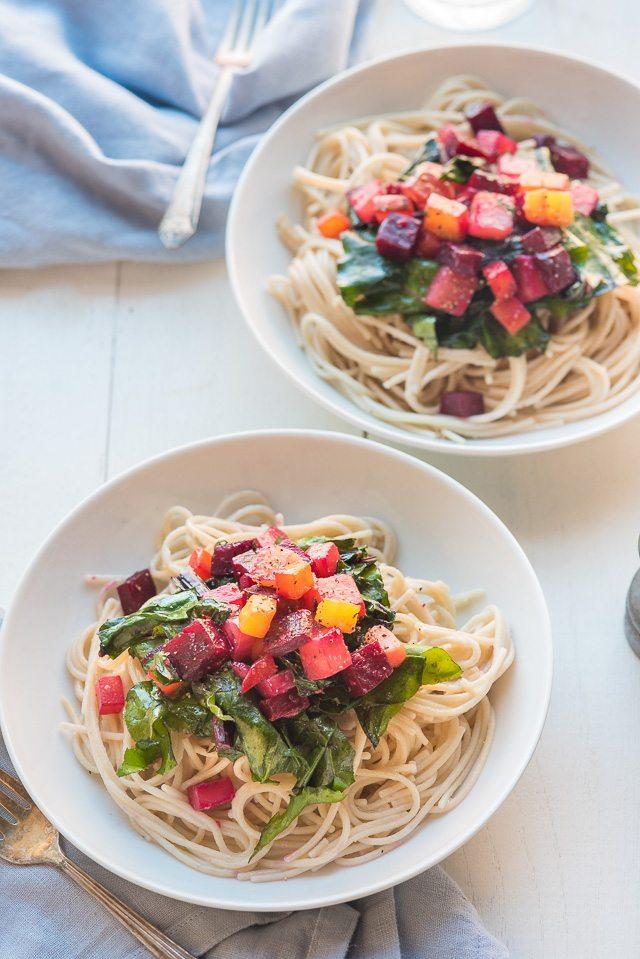 What's better than rich, beautiful beets with gorgeous greens paired with this healthy gluten-free pasta recipe to boost your stamina, decrease inflammation, and purify your blood, colon and liver? This cleansing pasta dish is a perfect way to start ridding your body of the toxins it doesn't need and is sure to make its way into your weekly meal rotation.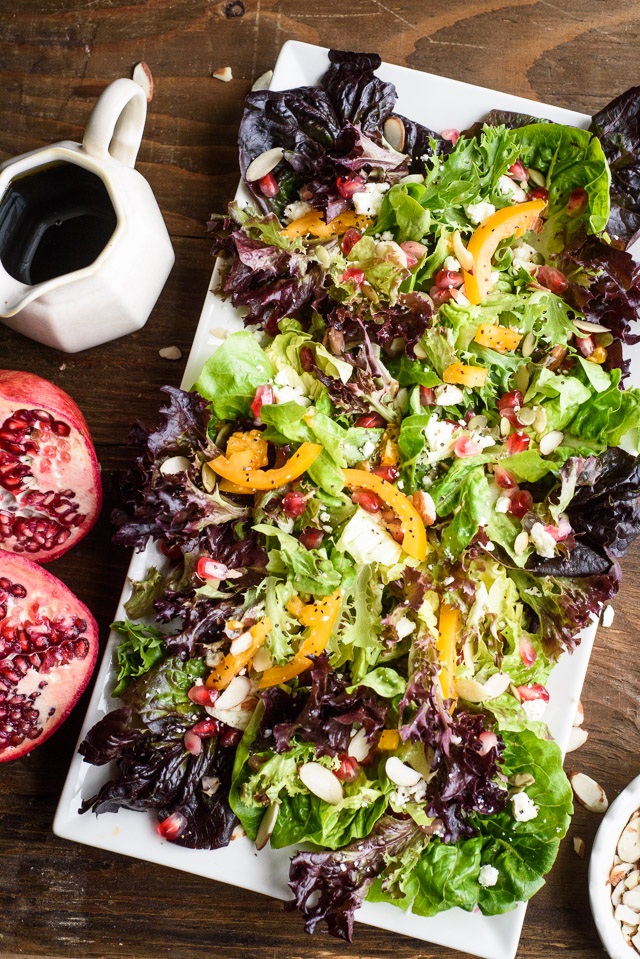 This festive detox salad is packed with crunchy pomegranates, goat cheese and other textured veggies. This is an ideal side salad to add to a holiday spread for anyone who's aiming to be merry and healthy over the most wonderful time of the year.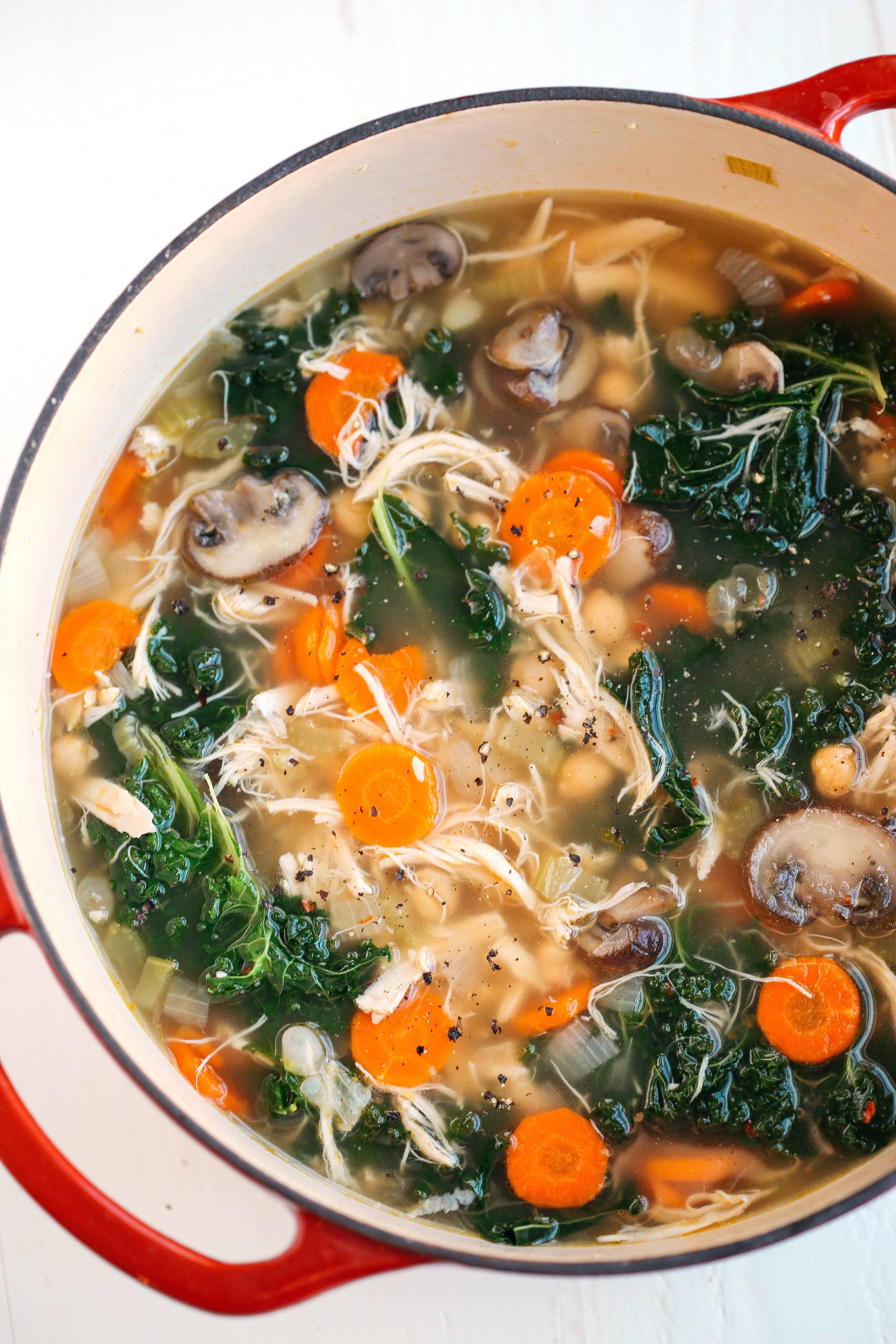 Calling all garlic lovers! This detox chicken soup recipe is not your grandma's chicken soup recipe, but it's just as warm and comforting with all of the familiar flavors. The garlic is great for digestion and metabolism and also has some added anti-inflammatory benefits.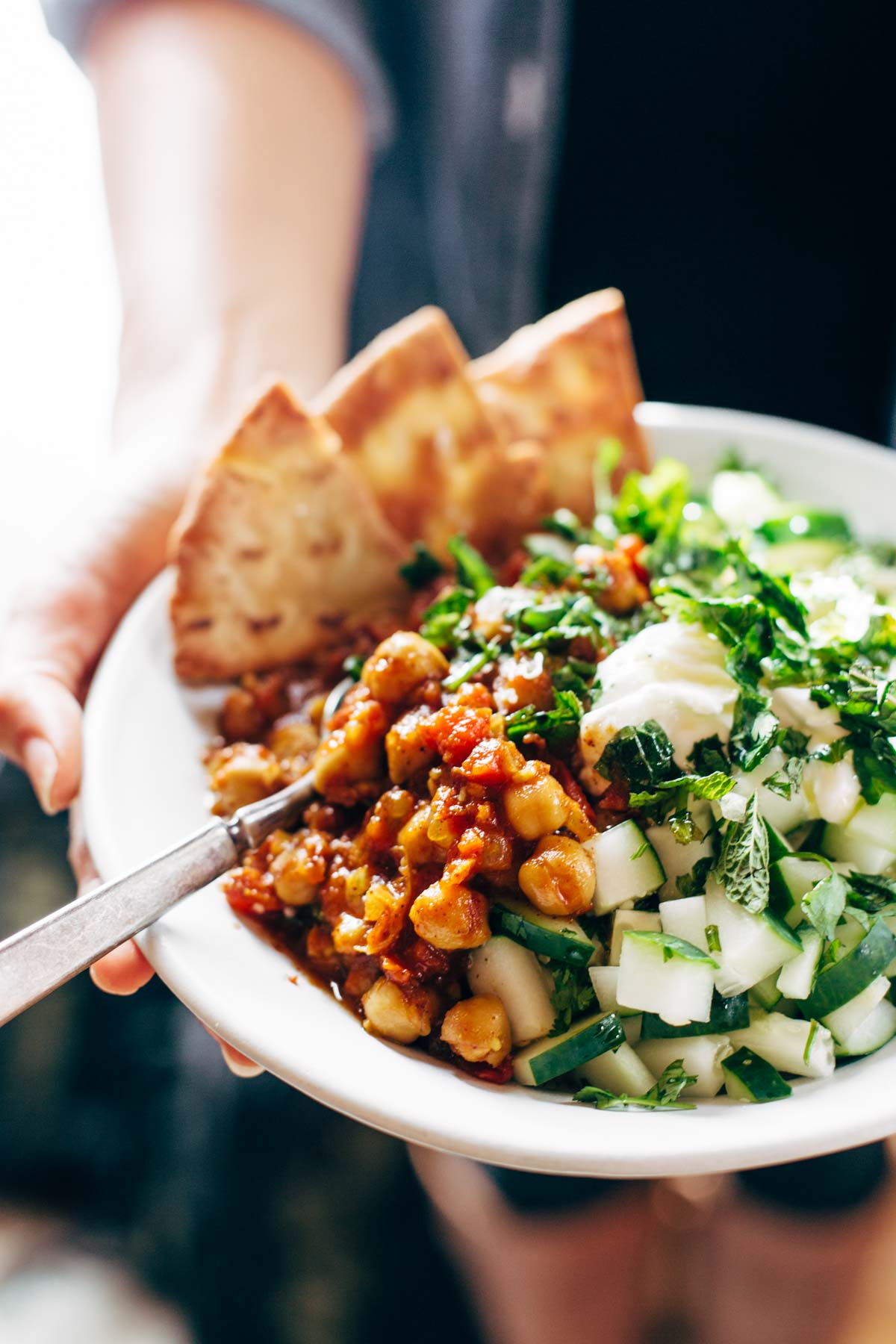 Fire-roasted tomatoes, crunchy cucumbers, chewy couscous, crackling chickpeas, and warming spices. These are a few of our favorite flavors, friends! And it's all thanks to this healthy Moroccan Spiced Chickpea Glow Bowl recipe. You'll never have to sacrifice rich, regional flavors for healthy food ever again!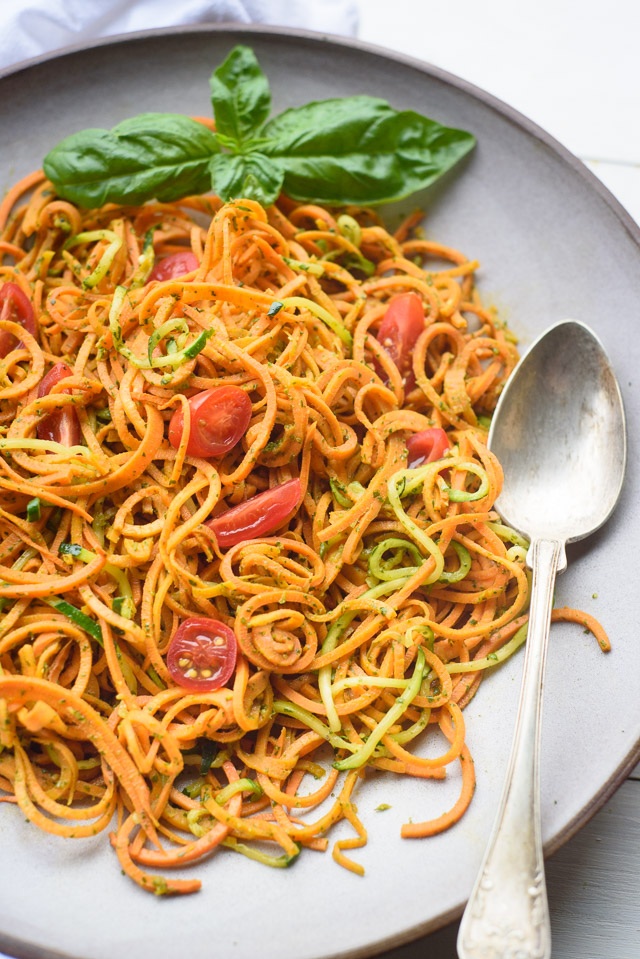 Ditch the grains tonight! This Sweet Potato Salad is an ideal meal for vegan diets and gluten free eaters who want a fun pesto salad to bring to a party, pack for lunch, or divulge at an evening meal. Pro-tip: toss some shrimp or chicken in barbecue sauce for added flavor and you'll be good to go!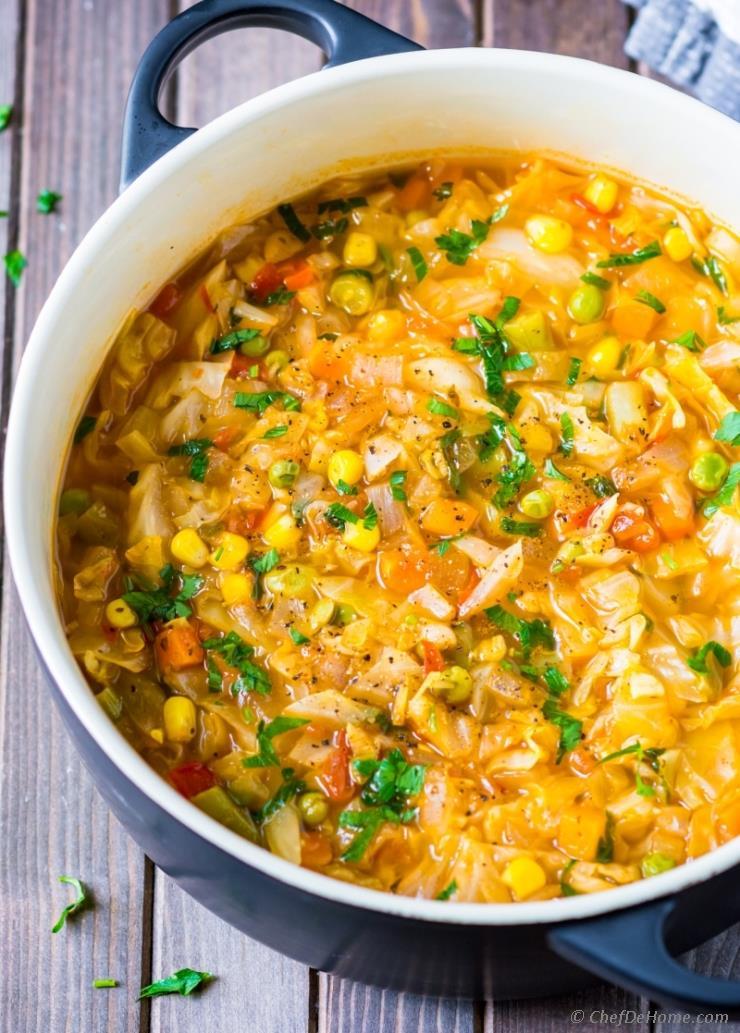 This oil-free, vegetarian cabbage soup is actually bursting with all of the flavors you love—oregano, basil, lemon, onion and tomato will have you craving more. Thank goodness it makes a week's worth!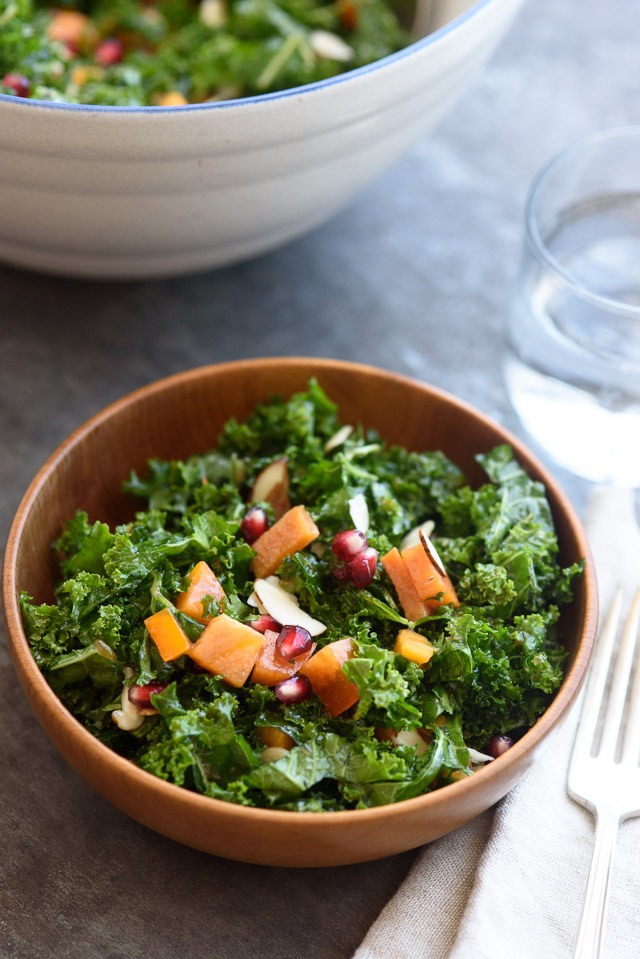 Persimmons are a good source of vitamin A, vitamin C, and manganese, which is why massaging its rich honey-like fruit flavor into kale brings about a lovely tanginess that is sure to kick your taste buds into gear in the best way. Top this salad with pomegranates and almonds for a sweet, delectable crunch.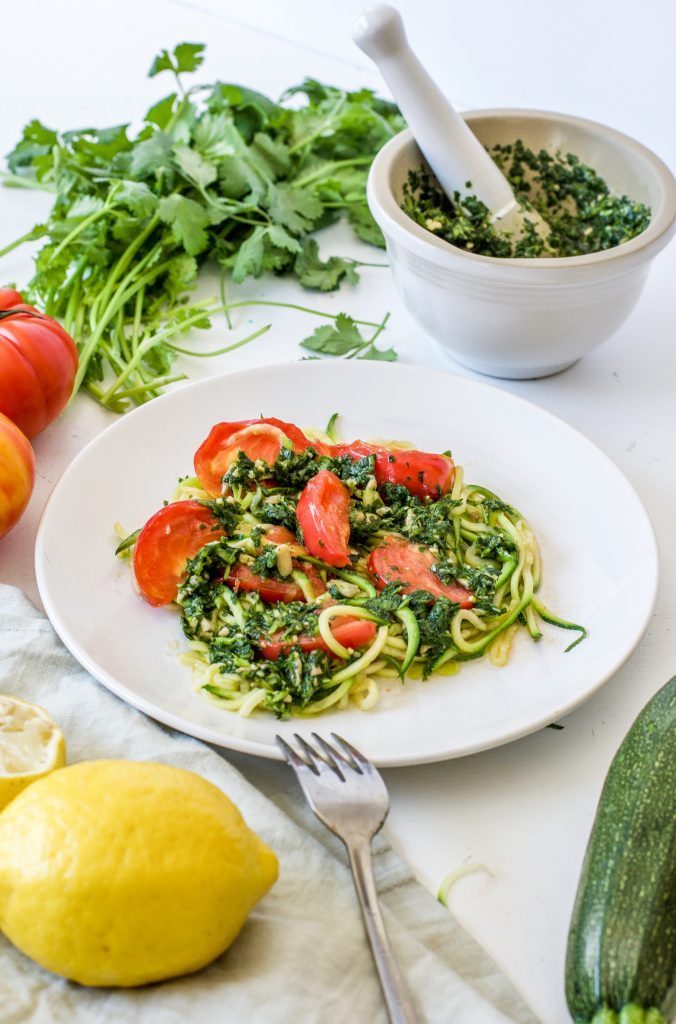 Bye bye post-pasta bloating. Hello Zucchini Noodles recipe with comforting combinations of herbs and spices.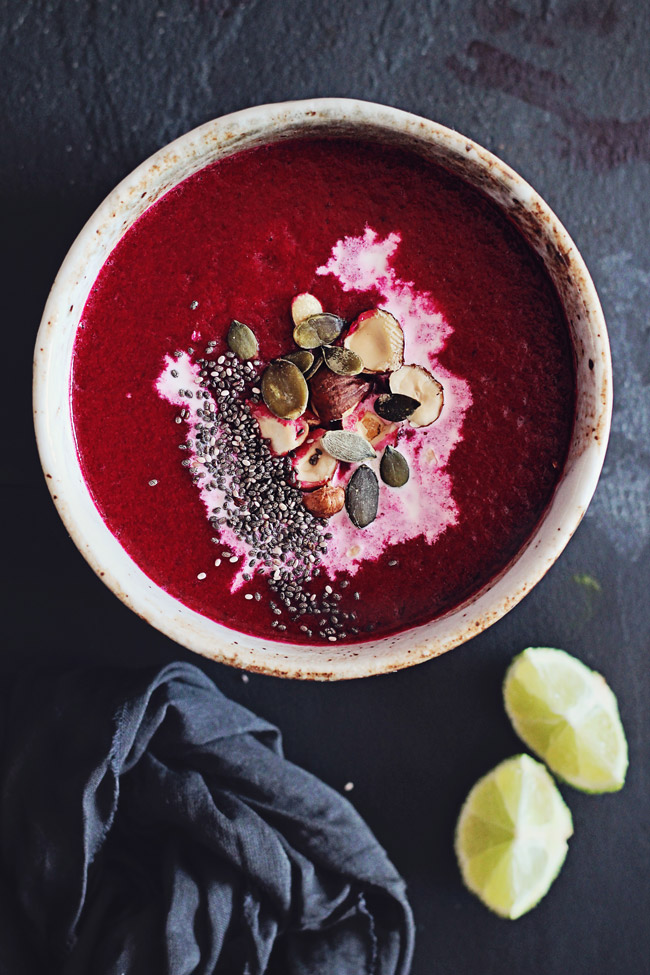 Did you know your liver filters all of your blood every three minutes? It's crazy stuff! Every master metabolizer needs to be flushed out and cleaned every once in a while, so try detoxing your liver with this Beet Soup Recipe! We promise it's as pretty as it is flavorful.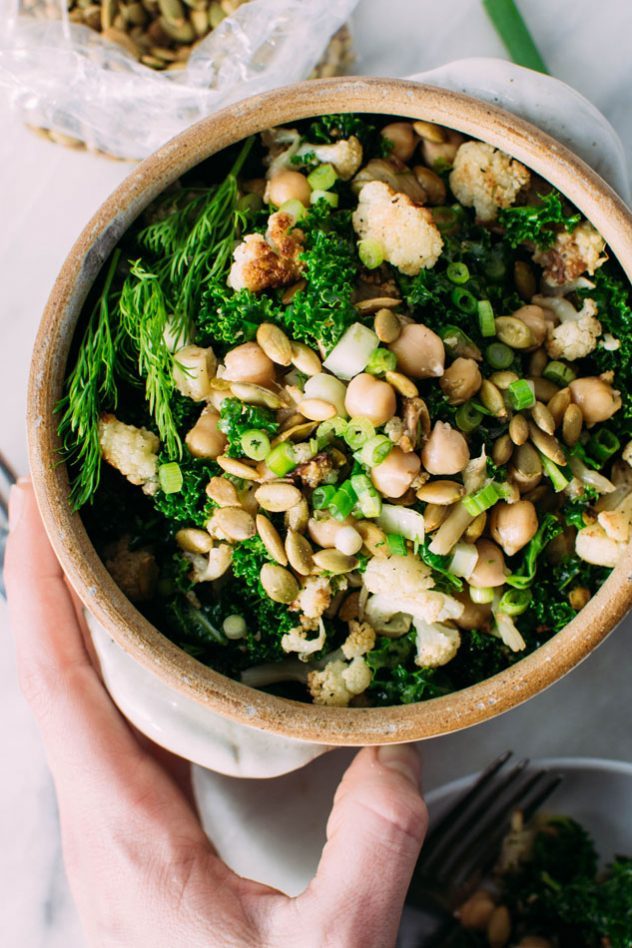 This Winter Chopped Salad deserves a chopped salad of the year award for its charred, sweet, salty and toasted flavor combinations. The fresh dill, garbanzo beans and bit of fennel make it a tasty appetizer or side dish that will be loved by everyone at the dinner table.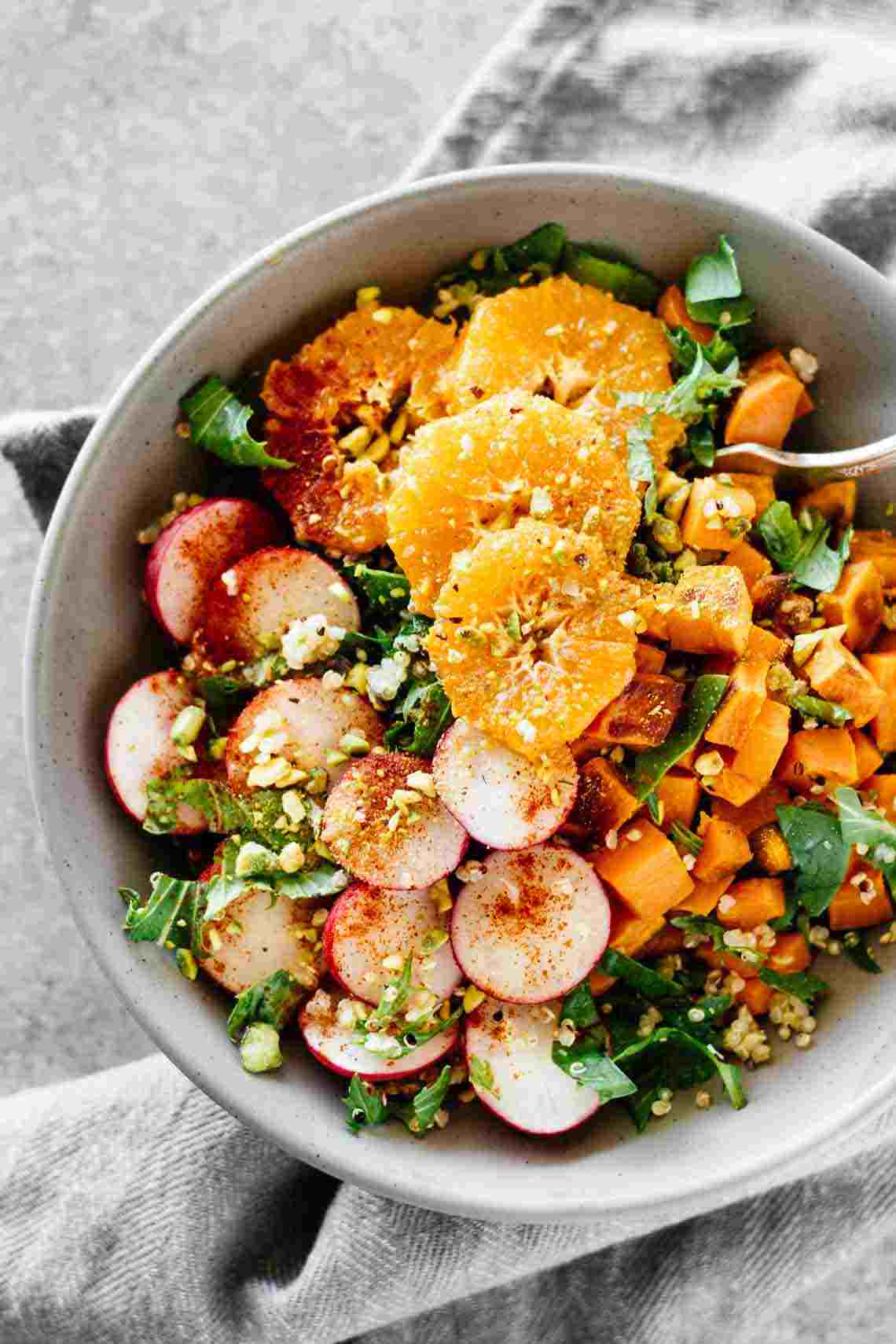 Nothing beats this delicious, crispy summer salad idea. Fuel up with zesty radishes, hearty, whole-grain quinoa, sweet tangerines, crispy arugula, crunchy pistachios, and creamy avocado. Dress it in a turmeric ginger dressing for an added zing!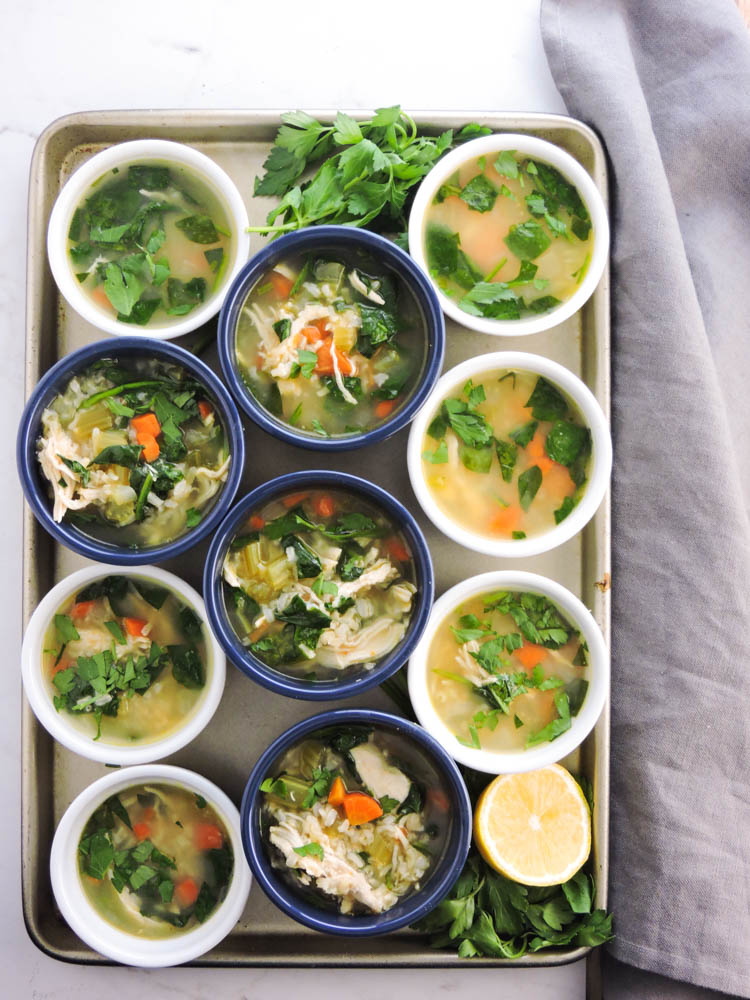 This new king of healthy comfort food is easy to prepare, even if you're the sick one—and believe us when we say toasting the rice for a nice nutty flavor is indeed worth it. Get cozy by a fire and warm up with a big bowl of this healthy chicken soup tonight.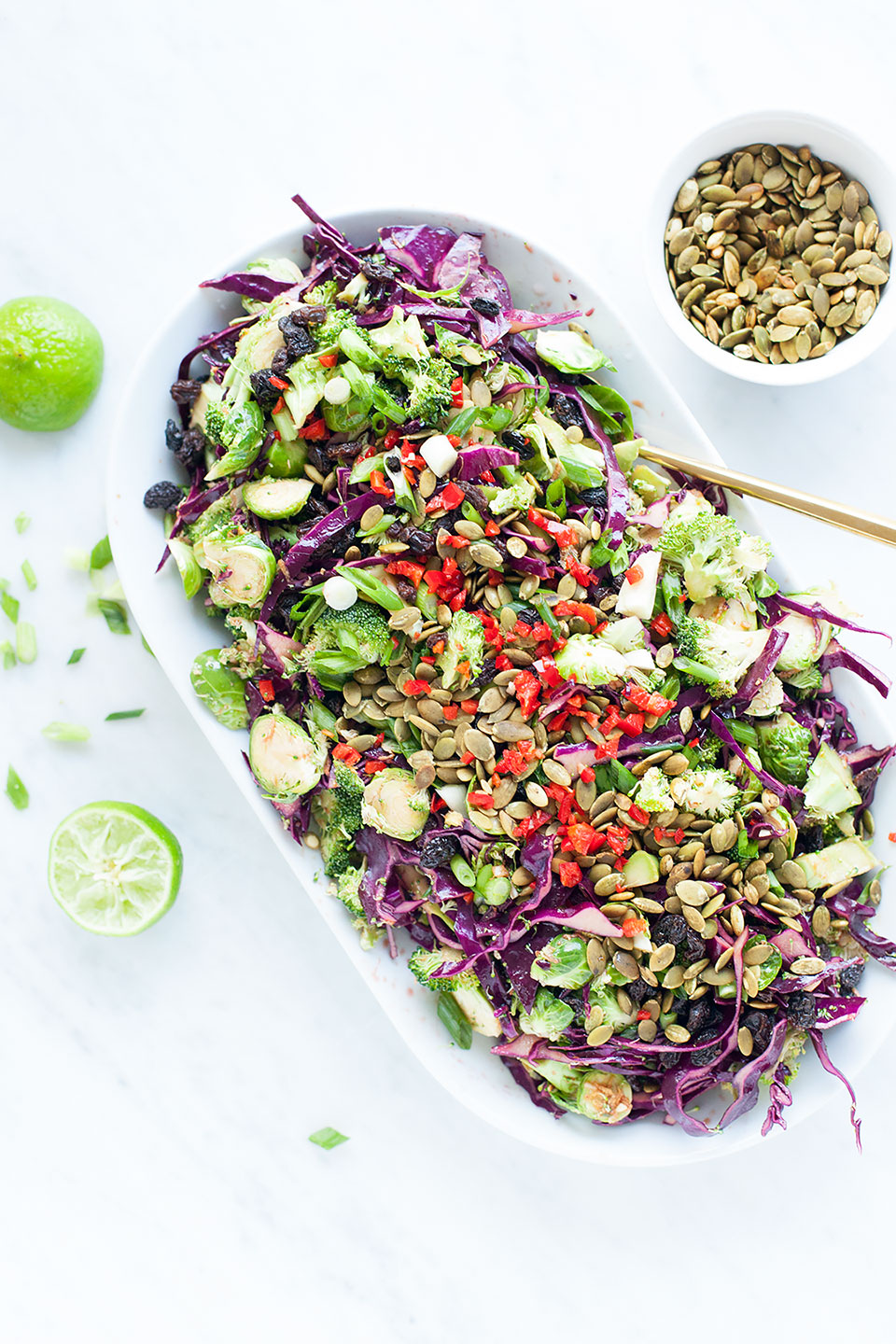 This Cruciferous Veggie Salad is packed with toasted pumpkin seeds and is the best option for rebooting on much needed nutrients in between not-so-healthy treats, meals or snacks.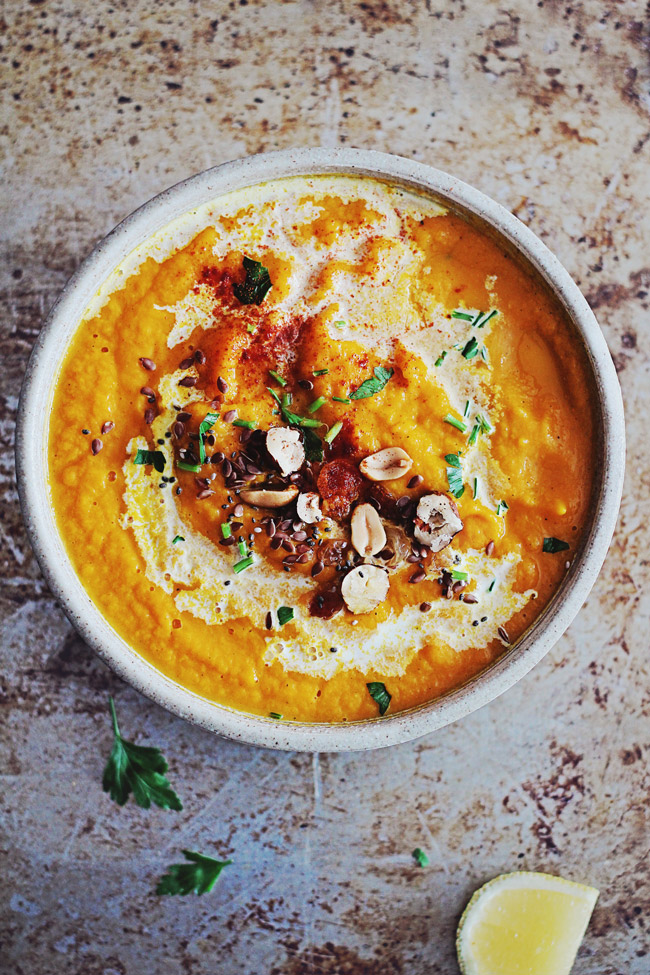 The vibrant orange color paired with all the flavors you love from your sweet potatoes make this detox soup perfect for packing on fiber and vitamin A, just disguised in a heavenly bowl of creamy sweetness.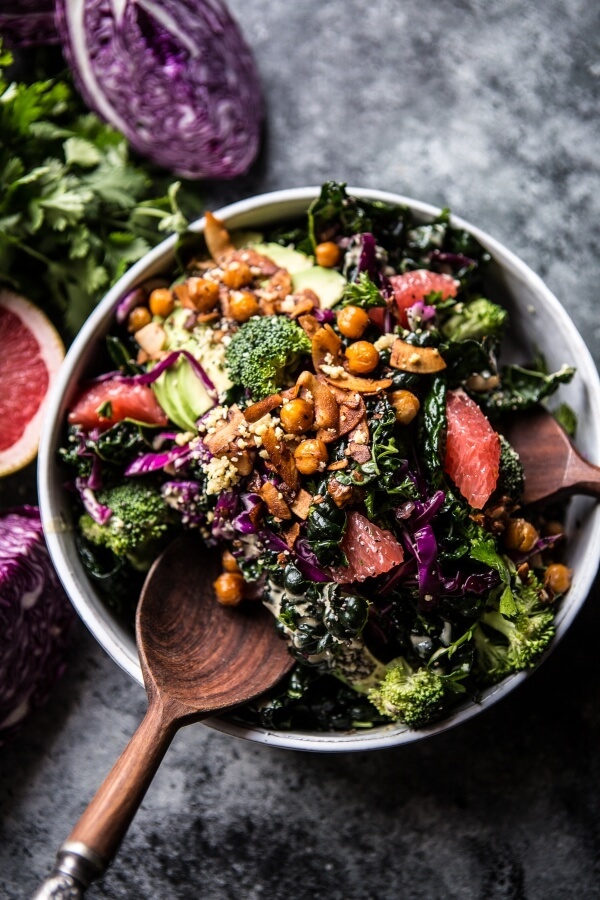 This Half-Baked Harvest Mean Green Detox Salad surprisingly has just as many purple hues as it does green with scrumptious blends of red grapefruits, chia seeds, flaked coconuts, and roasted chickpeas laid on a bed of kale and purple cabbage. Douse it with a mixture of creamy and citrusy lemon tahini dressing!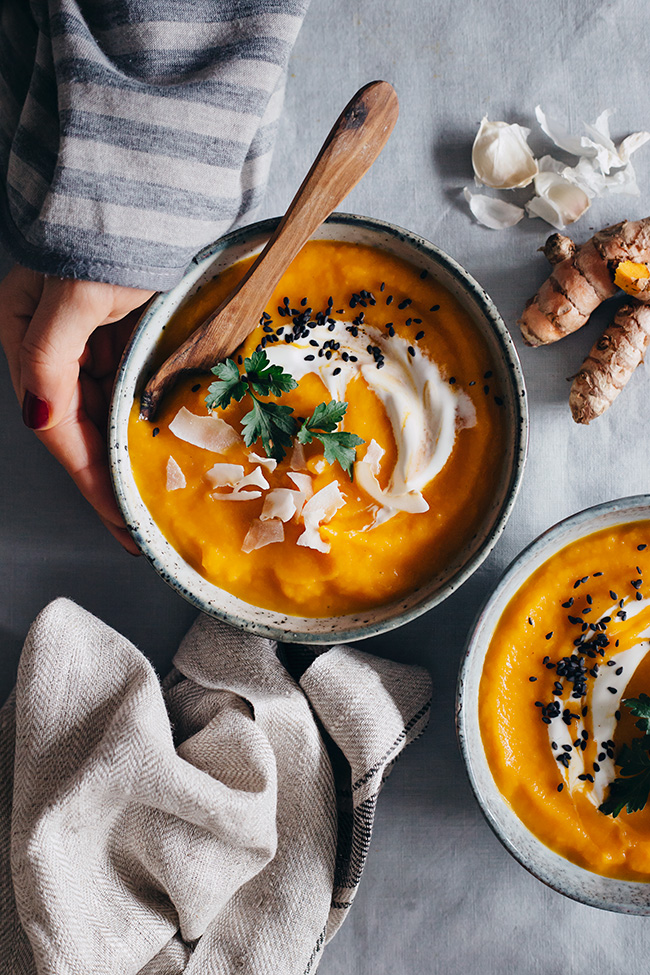 I never met a carrot soup I didn't like, and that remains true for this healing, sweet carrot soup recipe. It's loaded with minerals and nourishing phytonutrients to help your body restore its healthy balance. Meanwhile, your taste buds get to experience the delightful mixture of turmeric, fresh ginger, shiitake and more. Yum.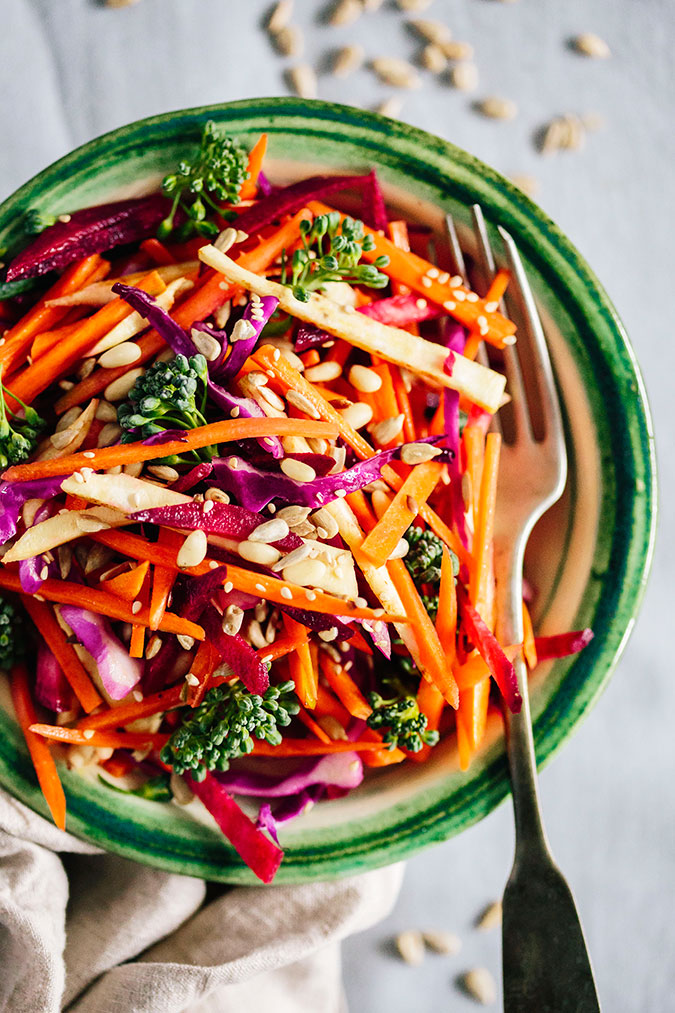 Natural bodily detox functions typically slow down around the holidays, but not with this crunchy root vegetable salad! Comprised of carrots, beet root, parsnips, and sweet potatoes, your body will thank you for the extra potassium and the appetizing flavor.