7 Detox Soups That Won't Derail Your Diet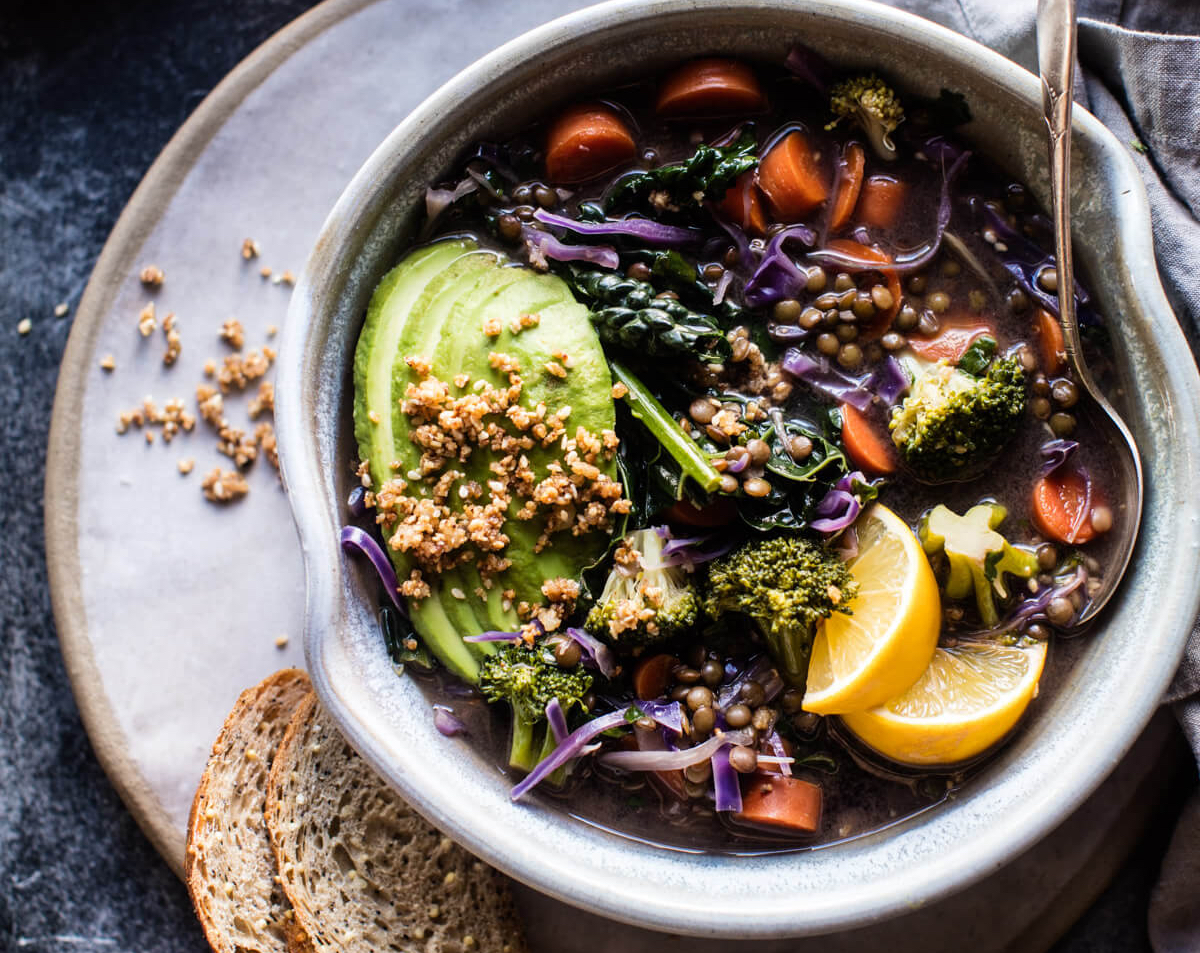 Juices and smoothies are a great way to start the day, but when the body craves something warm and hearty, a cleansing soup is a perfect remedy. Whether you're working towards weight loss, detoxing from the holidays or fighting off illness, these satisfying soup recipes will perfectly compliment your good-for-you game plan.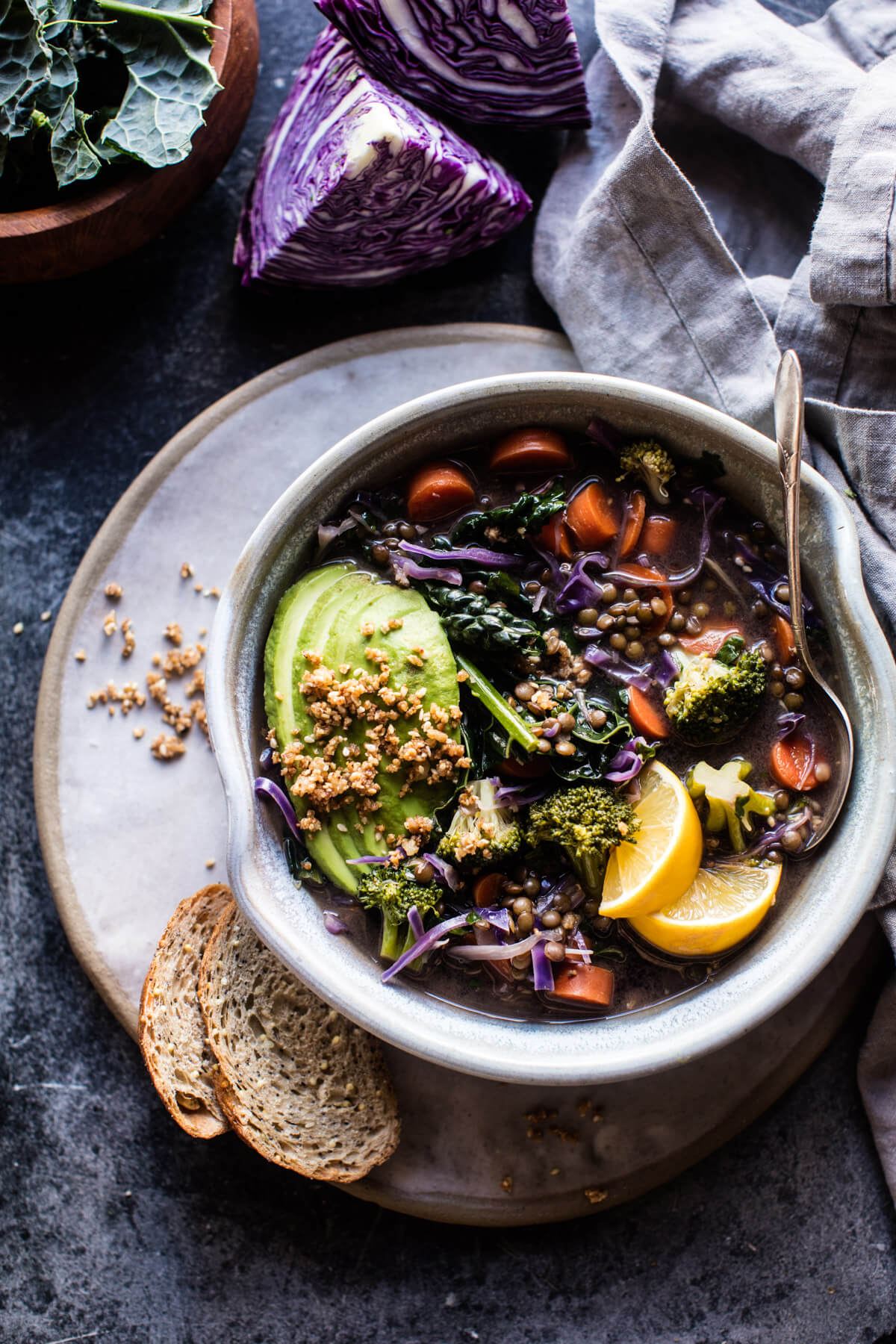 This detox soup has it all. Kale, lentils, broccoli, ginger and more mingle in a spiced vegetable broth. This soup is truly super.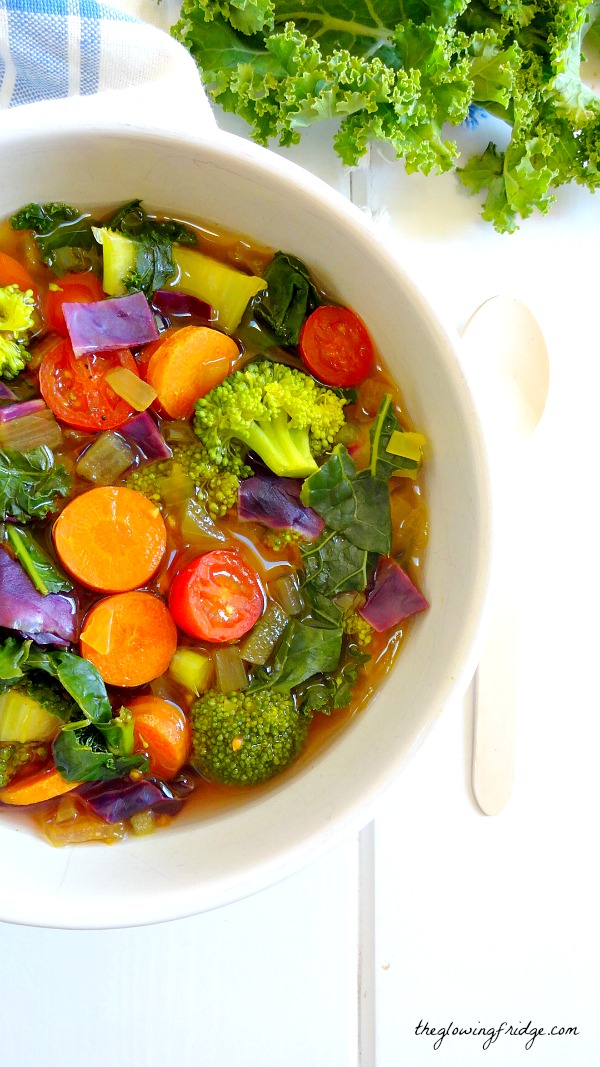 This rainbow-studded soup recipe will brighten gloomy winter days while giving your belly a boost with lots of easily digestible veggies.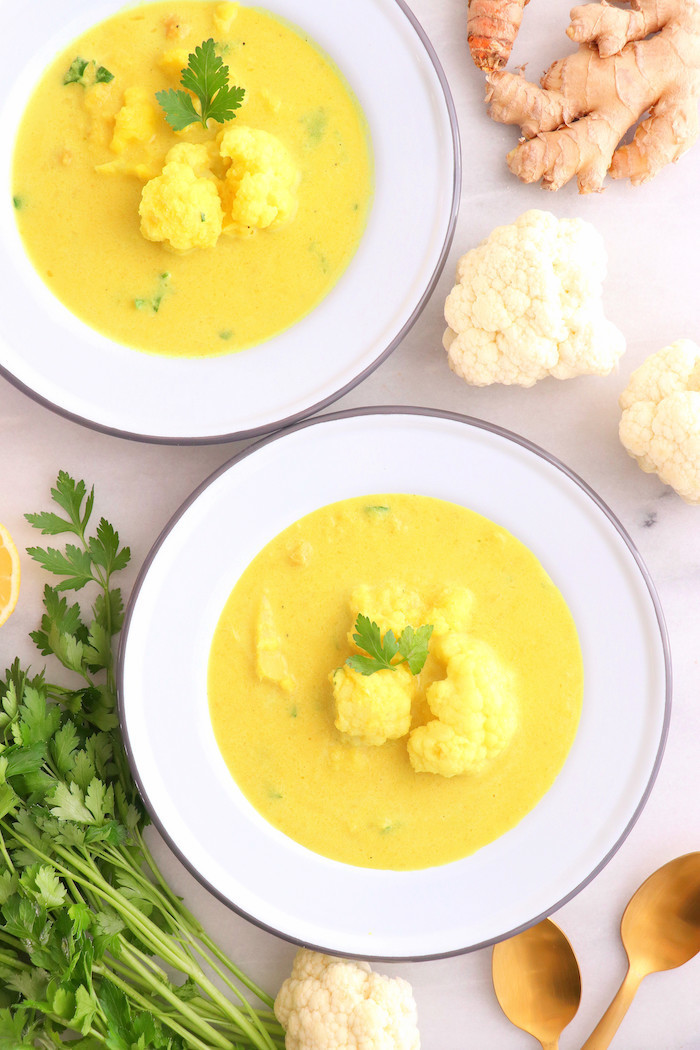 From anti-inflammatory to mood booster to cancer fighter to pain reliever, turmeric is a wonder-spice that can seemingly do it all. This tumeric soup packs a hefty dose paired with plenty of cauliflower for a satisfying meal.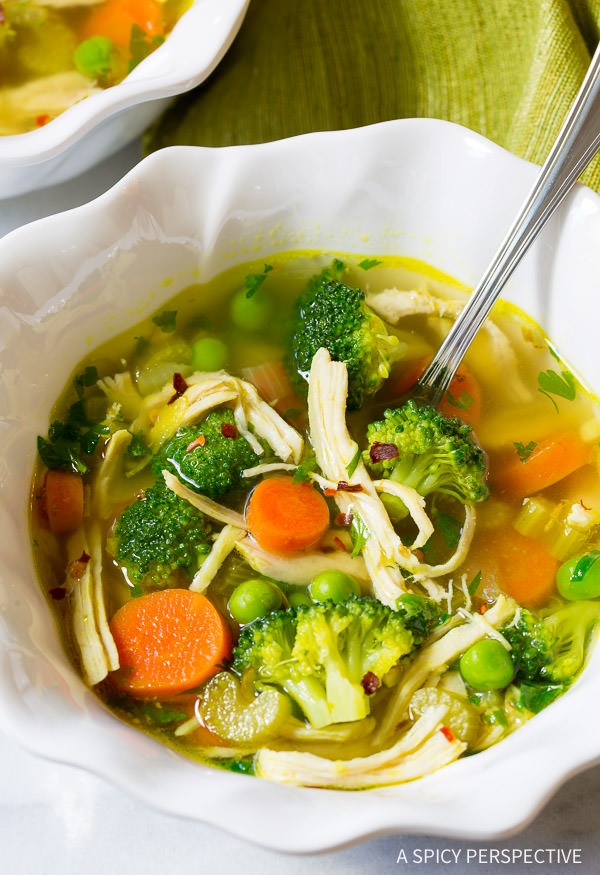 Comfort food at its best, sometimes chicken soup is the best remedy. This nourishing version is packed with immunity-boosting veggies.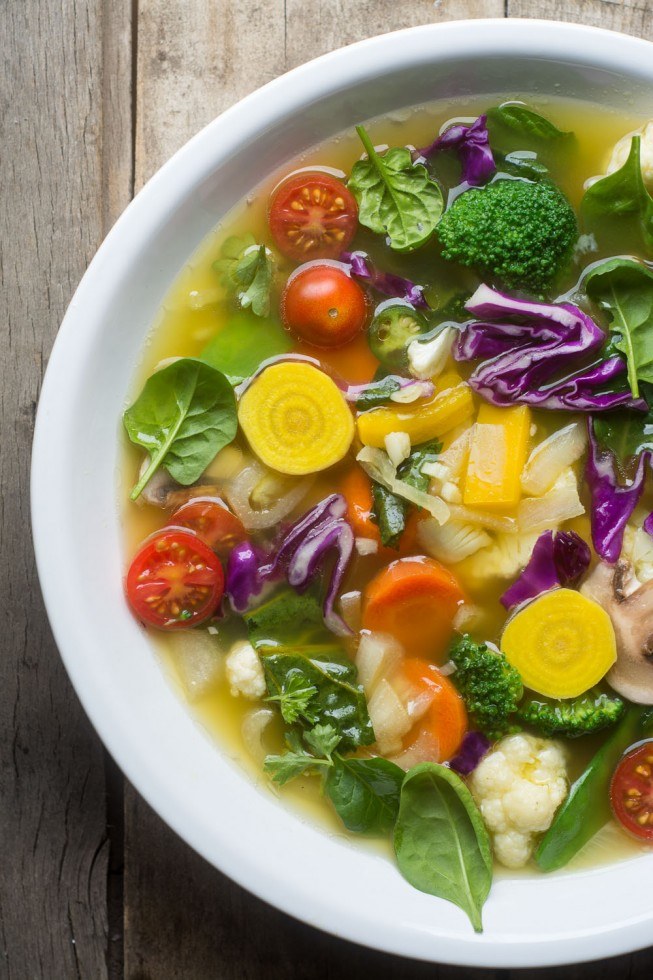 If your mouth could take a walk through a farmer's market, it would taste like this soup.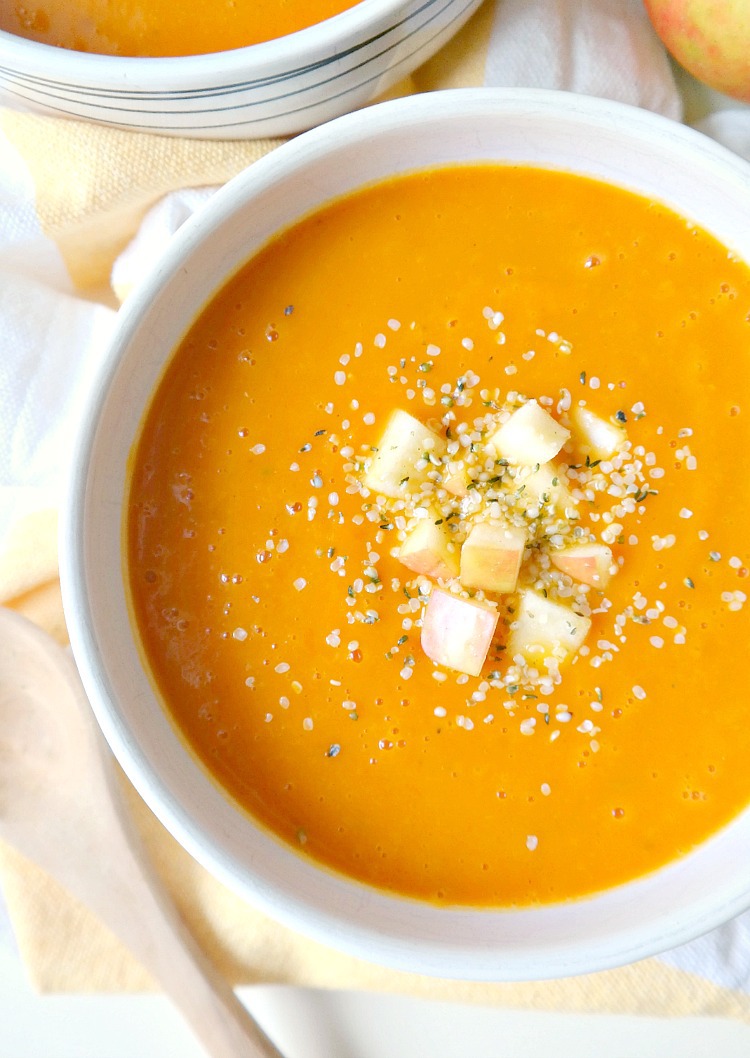 When your body craves something creamy, blend up a bowl of this gorgeous, golden soup, packed with fiber and antioxidant-rich veggies and ginger for digestion.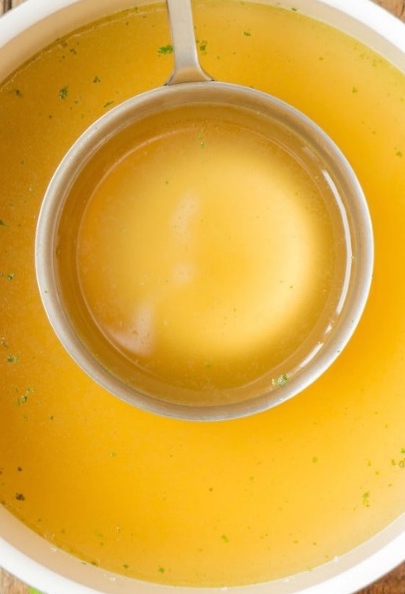 Bone broth might be the original health food. A broth made from bones simmered for a full day, bone broth is extraordinarily rich in protein and minerals, providing unparalleled nourishment. This recipe is easy to make in the slow cooker and as friendly on the wallet as it is on the waistline.