Creamy Fig and Cinnamon Smoothie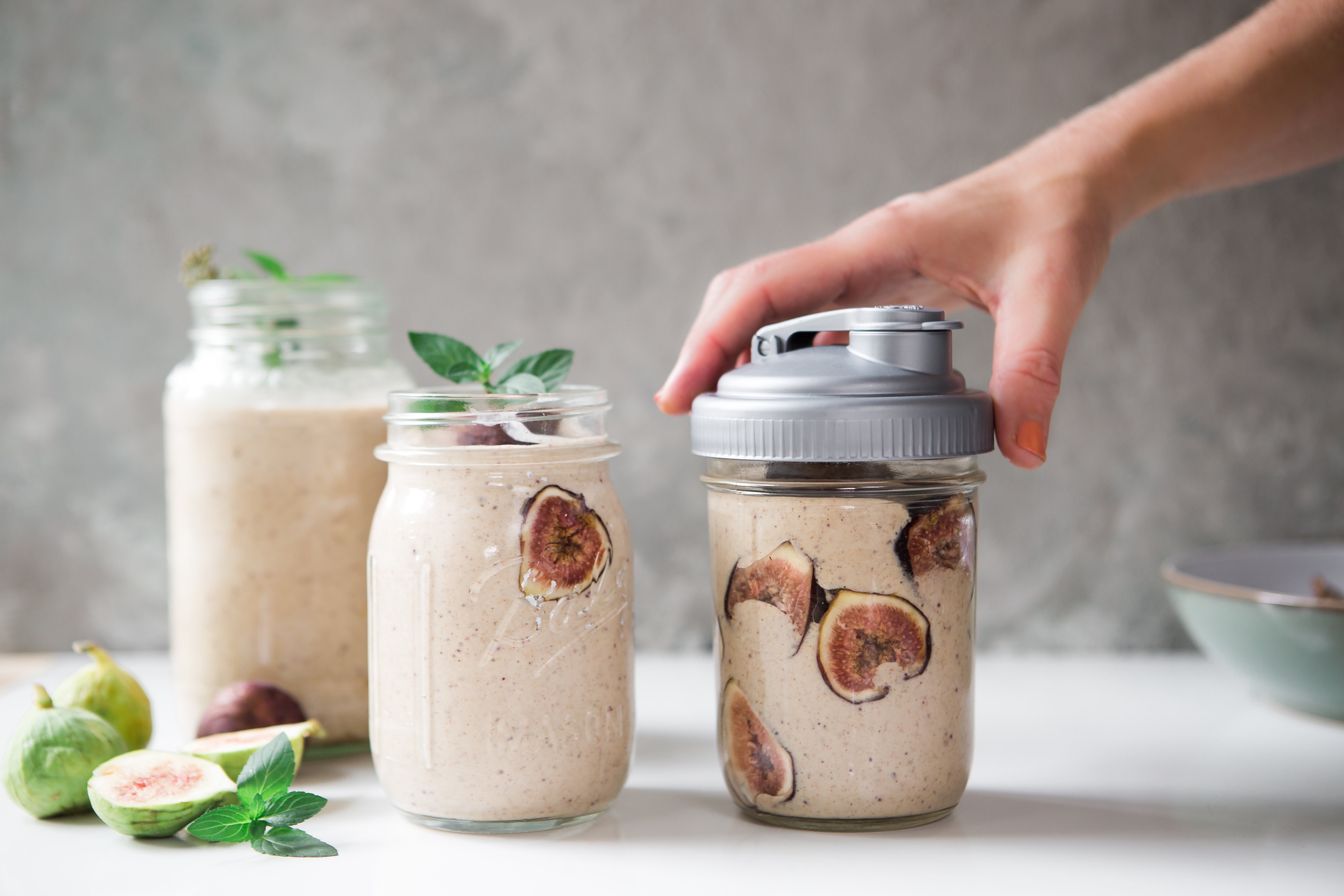 As much as I adore summer, autumn gets me all sorts of excited. The chill in the air. The flipped calendar full of holidays. The final bushels of abundant produce. The comfort food. The warm wool sweaters. The cozy couches full of favorite friends, stopping by for fall gatherings.
And the fresh figs.
These pretty gems start to show up in grocery stores (and if you're lucky enough, on trees in your backyard) in August. And stay for just a short while. So if you find them, snap them up and tote them home. You'll find a variety of dark and light options, there are 6 common figs that tend to find their way into grocery stores. Most common in my area are Black Mission, Brown Turkey and Sierra. And while each of the varieties vary slightly in flavor, they are all nicely matched to a few basic flavor pairings, and all work nicely in this creamy fig and cinnamon smoothie recipe below.
Beautiful Fig Bounty
Added bonus: Fresh figs make everything look beautiful. Create a pretty party centerpiece by arranging them in a great bowl. Since fresh figs are tender and spoil easily if left outside the fridge for too long, make sure you tuck your bowl back into the refrigerator once guests go.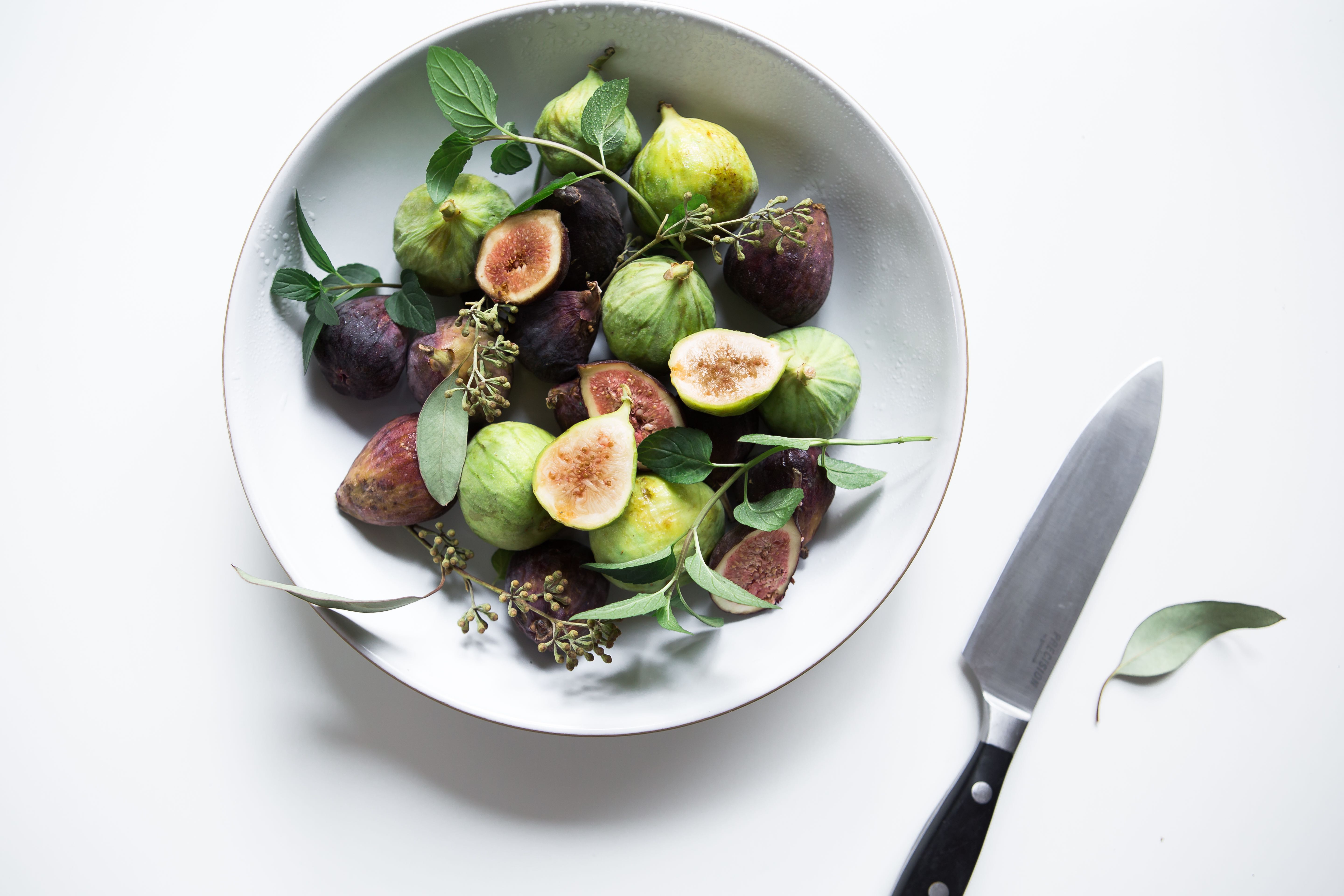 Easy to Enjoy
To enjoy, simply slice each fig in half with a sharp knife. Top your toast with almond butter, honey and a row of fresh figs and you'll have the best morning ever. Serve them on bowls of brown-sugared oatmeal. Top your burger with fig-onion jam. Whip up fresh-baked fig & pear tart. Or pair them with olive oil cake and browned butter frosting. Any of the classic autumn flavors — maple, brown sugar, cream — are beautifully enhanced by fresh figs.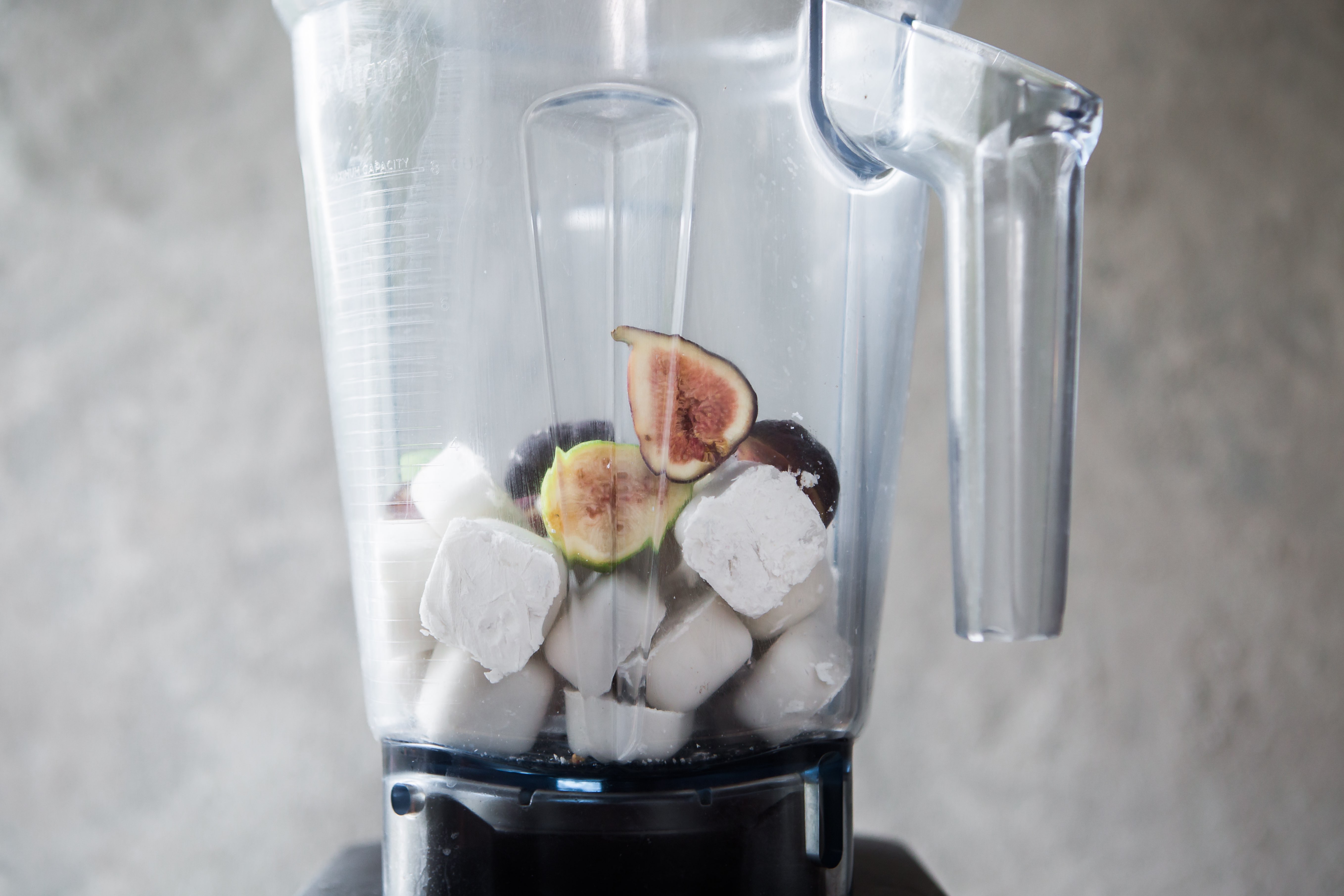 Try This Simple Sipper
And here's one more fresh fig recipe favorite: a creamy fall smoothie, made with almond butter, maple syrup, autumn spices and figs, of course. Tie on an apron and it's time to blend up the flavors of fall.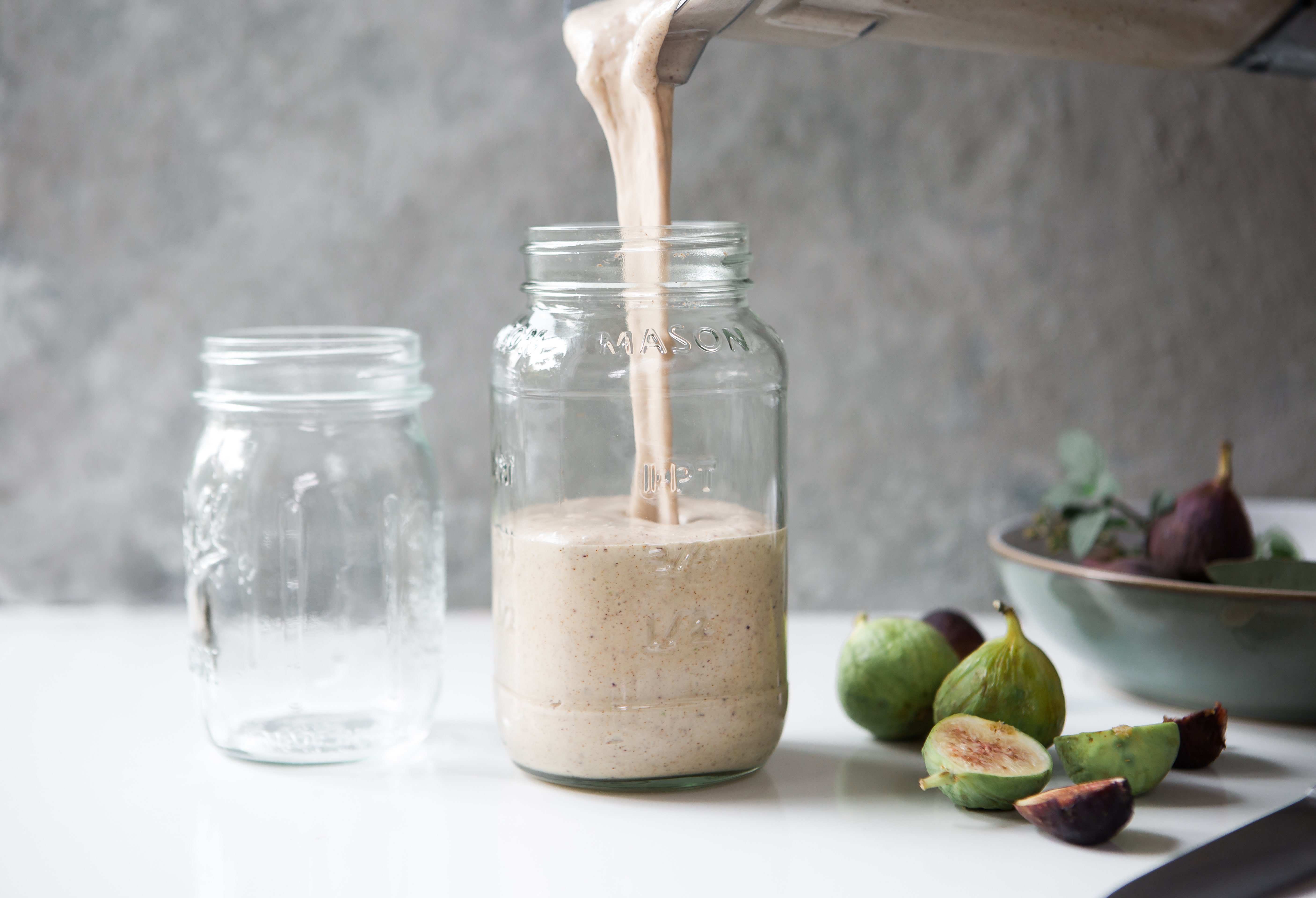 The secret to this deliciously dairy-free smoothie is to create your own coconut milk ice cubes. Once ready, they're popped into the blender and pureed into a beautifully creamy concoction. The final flavor is a light, sweet blend of the best autumn flavors. An almost ice-cream-like smoothie, but made without refined sugar, and without dairy. So you can enjoy this "ice cream" dream for breakfast.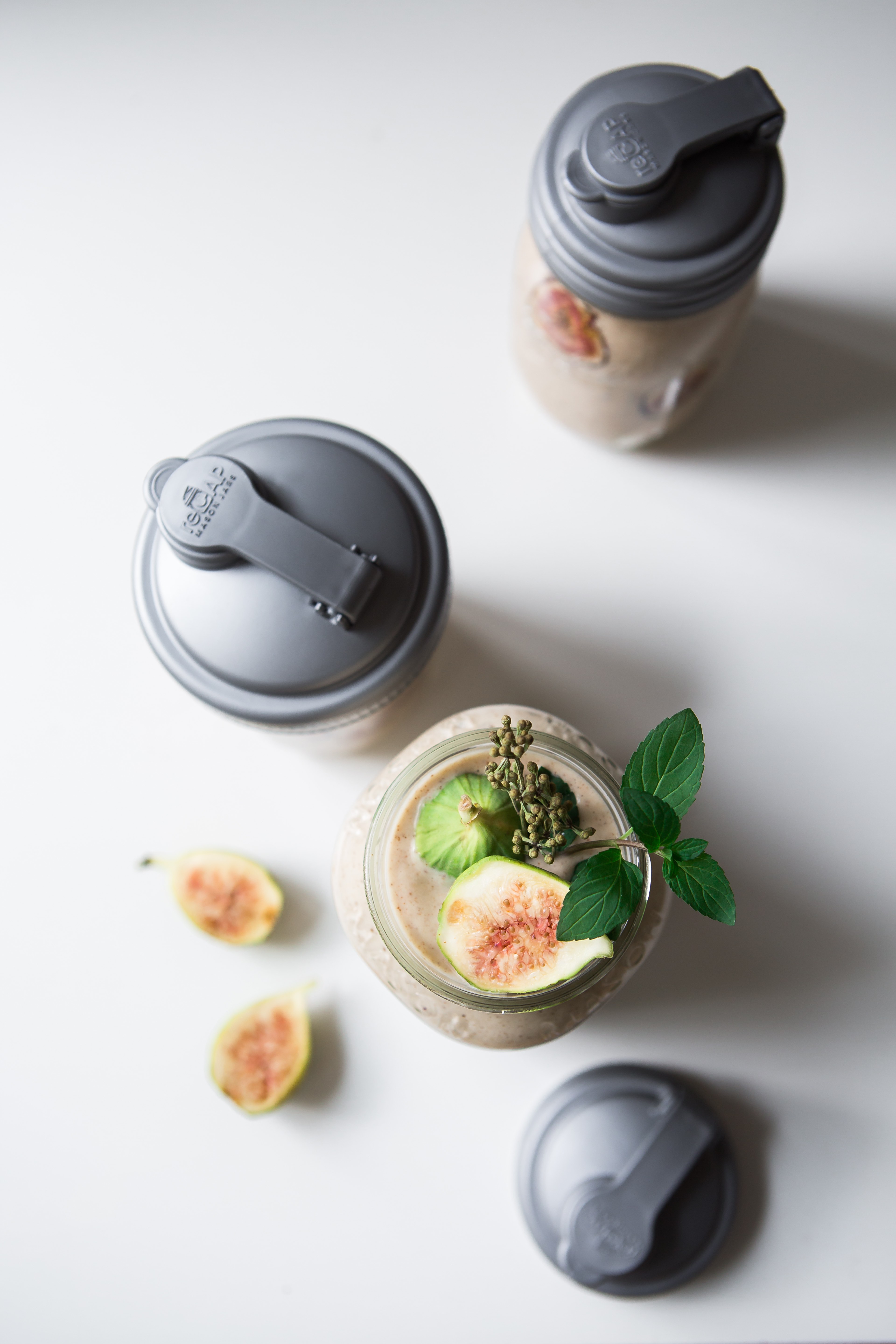 For extra handy serving, pour your smoothie into a mason jar and top with this awesome ReCap Pour Lids, which turn this classic glassware into an easy-tote drinking glass, complete with sealable sip-and-pour spout. Such a great way to enjoy this smoothie recipe on the go.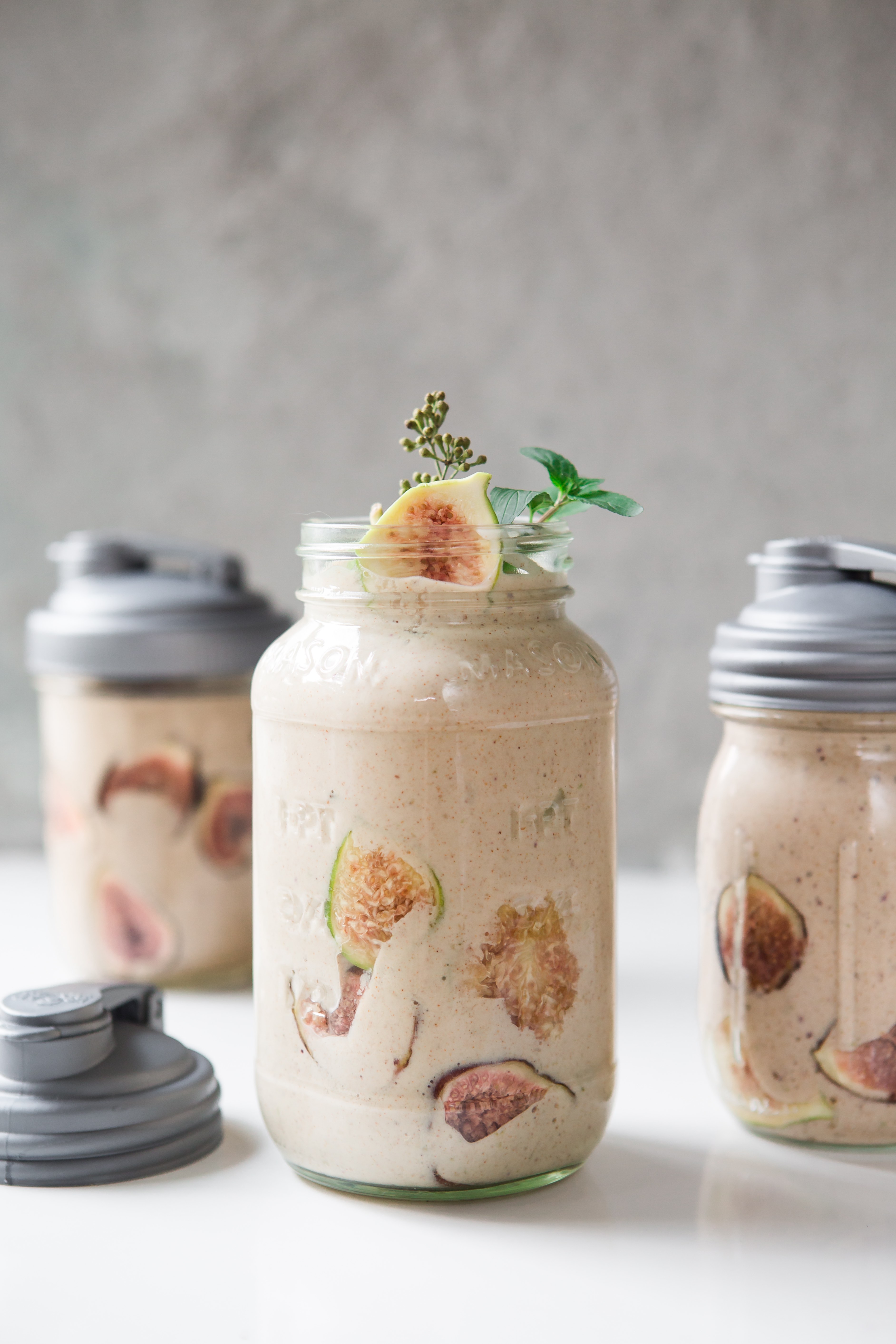 Show Us Your Smoothie
If you give this recipe a try, we'd love to see it! Upload a photo to Instagram and tag us (@theinspiredhome_com). Can't wait to see what you blend up.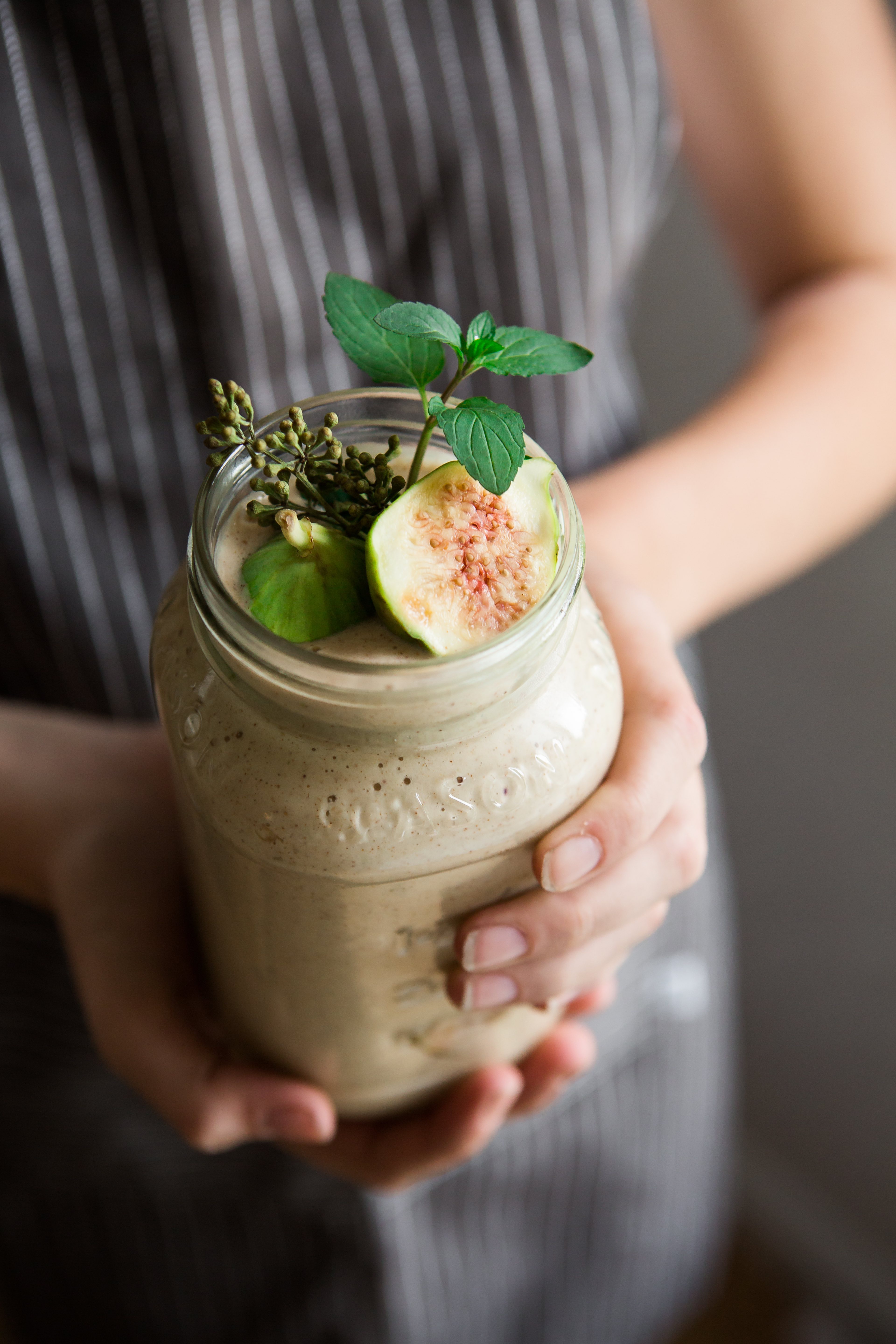 Creamy Dairy-Free Fig and Cinnamon Smoothie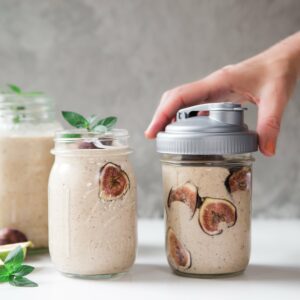 INGREDIENTS
1 (15 oz) can coconut milk
½ cup almond butter
1/3 cup pure maple syrup
1 pint ripe fresh figs
1 cup almond milk
¼ teaspoon pure almond extract (optional)
1 tablespoon vanilla
½ teaspoon pumpkin pie spice
½ teaspoon cinnamon
INSTRUCTIONS
Pour coconut milk into an ice cube tray. Freeze overnight, until firm.
To make the smoothie, place all ingredients in a high-speed blender. Blend on high speed until smooth. Add more almond milk, if a thinner consistency is desired.
Serve in pint-sized mason jars. Enjoy!