Blood Orange Champagne Cocktail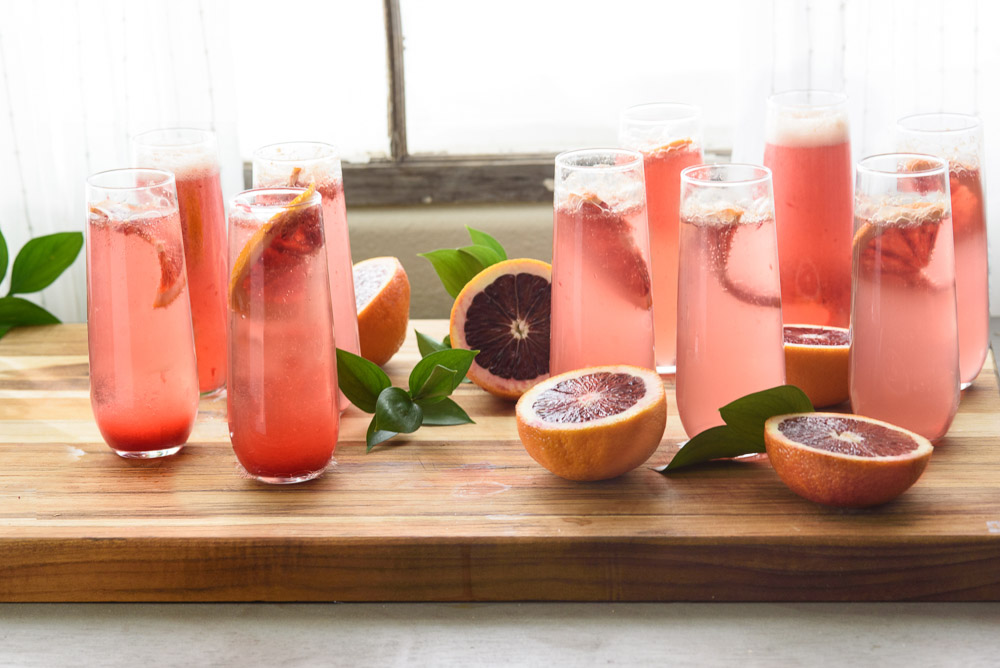 This blood orange champagne cocktail is the perfect easy
cocktail recipe for entertaining!
Special occasions require celebration and having a signature
drink for the event is one of my go to entertaining staples. This blood orange
champagne cocktail is simple, fun and gorgeous which hits all my requirements
for a perfect party drink.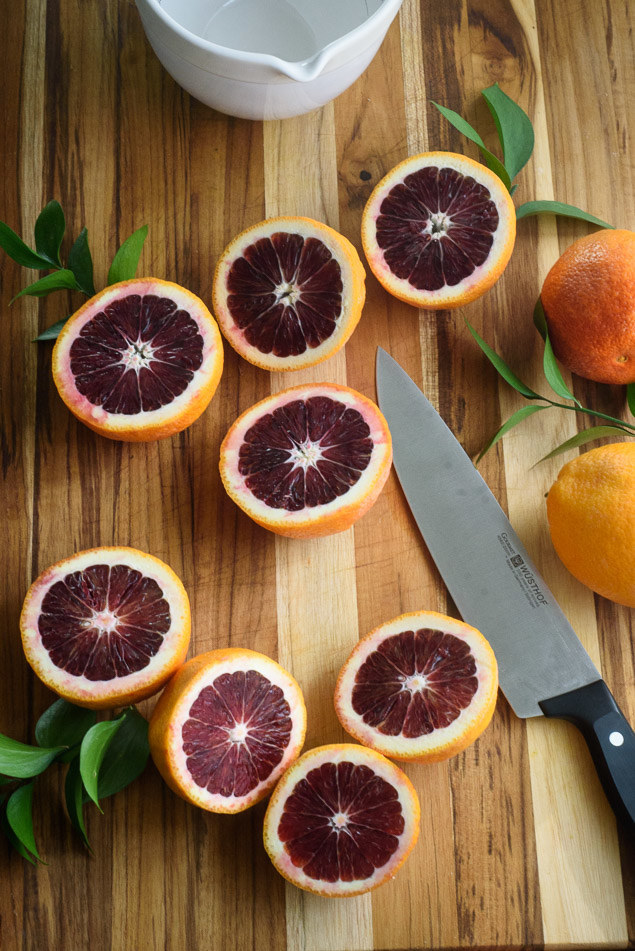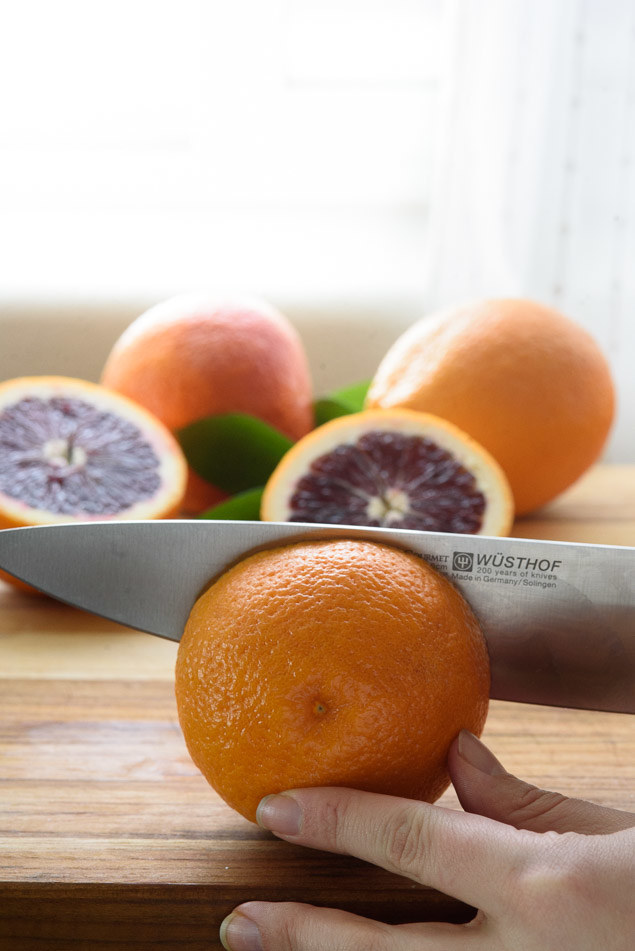 Blood oranges in general are in season from December until
May which makes this perfect for Valentine's Day, Mother's Day, Easter, and of
course any early spring baby or bridal shower!
The two most popular varieties of blood oranges are the
dark-fleshed Moro which you can generally find from December to March. And the
somewhat less intensely colored but slightly sweeter Tarocco, which will last
until May most years. Sanguinello is another delicious darker fleshed blood
orange that can linger in the stores until May in some parts of the world.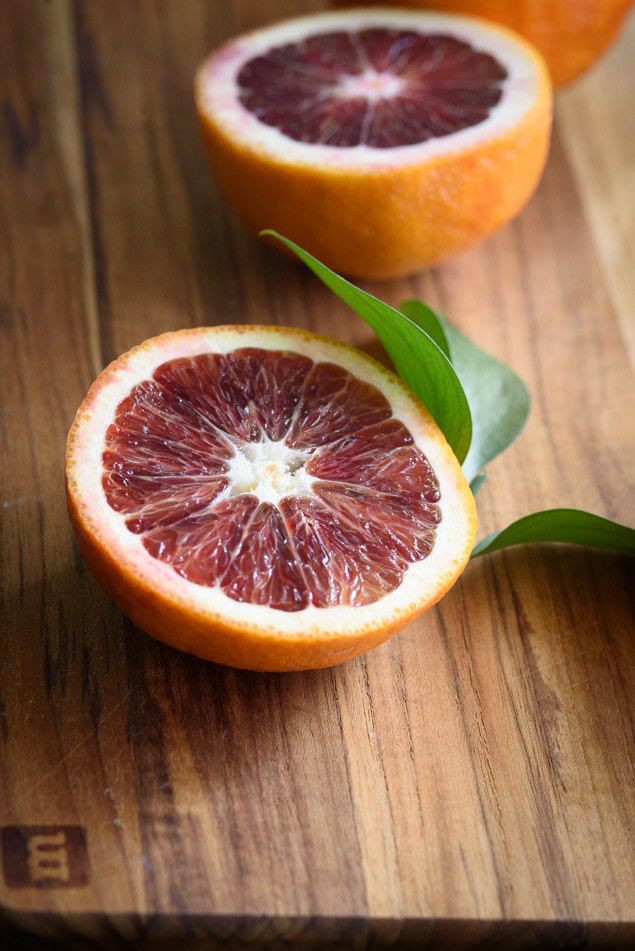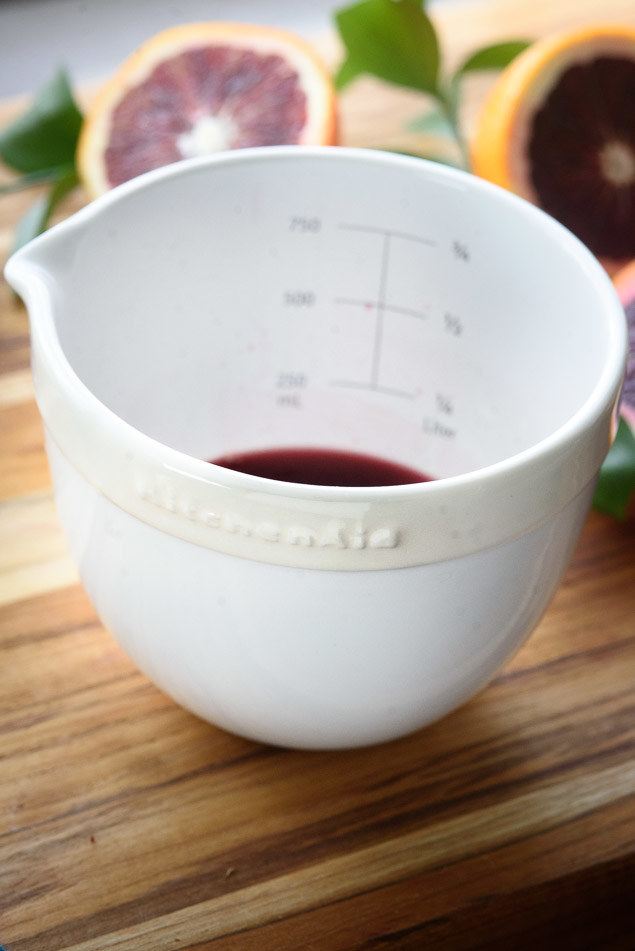 It's almost impossible to find them with leaves on if you
aren't near an orchard, so I'll let you in on my little secret. There are
usually a handful of citrus, usually tangerines in the stores that have
greenery that you can supplement with, or to add a pop of color I found these
pretty leaves in the florist section for a few dollars. If you can find pretty
leaves in the florist section and you are picking up groceries earlier than the
day of the party that is what I recommend usually because the leaves on the
citrus tend to dry out in a day or two and aren't as pretty.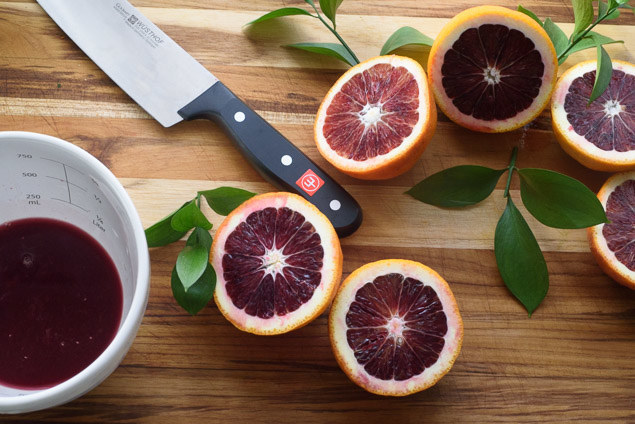 I love the simplicity of this champagne cocktail recipe! All I do is squeeze the oranges (cover your citrus press with a towel so you don't get purple juice everywhere!). And then pour the gorgeous dark red orange juice in the flutes with a half slice of orange. Then when the party is ready and everyone has arrived I top them with champagne.
It creates the most beautiful simple drink! Some people take the juice and boil it down with sugar into a simple syrup but for me, it's sweet enough. You could also mix it with a sweet white wine like a bubbly Moscato if you want it a bit more sweet.
I am obsessed with Madeira Jumbo Chop Block and this is the
perfect way to feature it. I love how easily it transitions from prep to
serving and it just looks so classy. I love to decorate it with some extra
citrus and leaves for the extra wow factor. And don't forget to snag some paper
straws for that extra pop!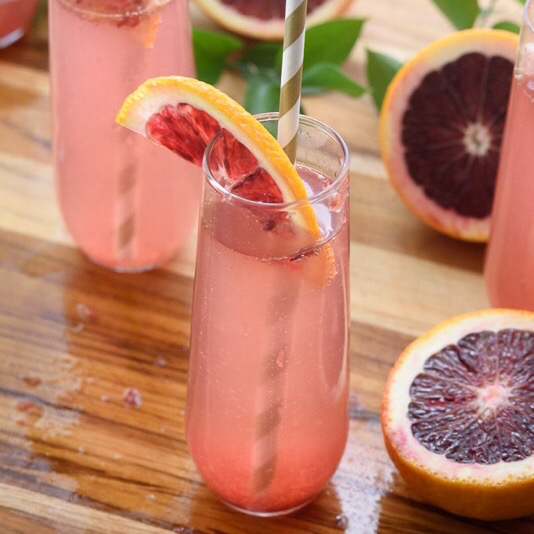 Blood Orange Champagne Cocktail Recipe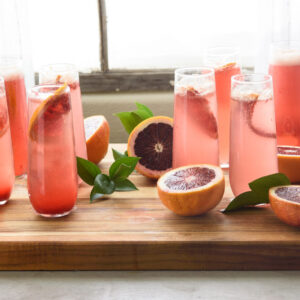 INGREDIENTS
3/4 cup blood orange juice (about 3-4 oranges)
1 (750ml) bottle champagne
1 blood orange for slices for decoration
Paper straws
INSTRUCTIONS
Place half an orange slice in each glass or on the rim. Divide blood orange juice evenly among glasses.
At serving time top with champagne slowly, tipping glasses at 45 degree angle to minimize foaming.
Serve immediately. Add paper straw at serving time so it doesn't get soggy.