This Coconut & Lime Panna Cotta Makes the Perfect Summer Dessert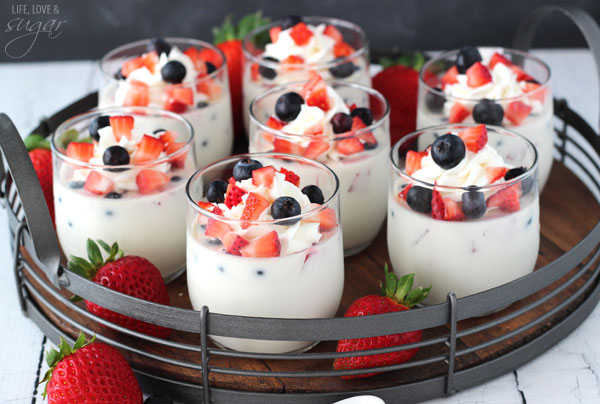 One of my favorite ways to entertain and share all my homemade creations is by eating outdoors. Since I moved from Ireland to California, I love to take advantage of the great weather and all the lovely spots there are to dine "al fresco". Given the opportunity I love creating special recipes like this Coconut Panna Cotta with Summer Fruit for picnics on the beach or my neighborhood park.
When I saw this gorgeous Picnic Basket and Picnic Blanket from Picnic Time, I knew I wanted to come up with a really special something for my husband, Kevin, and I to share outdoors. My Coconut Panna Cotta is impressive enough for a romantic picnic or outdoor dinner yet so simple to make ahead and to transport. To make them perfect for on-the-go dining I made them in these lovely Kilner Vintage Preserve Jars so I could screw on a lid and pack them easily.
For those of you who have never made or had Panna Cotta it is irresistible! My Coconut Panna Cotta is simply milk, or in this case coconut milk mixed with flavorings, sugar, lime and gelatin. After quickly combining all of the ingredients in a sauce pan you pour the mixture into an individual serving dish to set. I love this as it makes super humble ingredients come together to form a really special single-serving dessert. They're perfect to pop in your picnic basket and enjoy out and about!
This Coconut Panna Cotta variation is given an extra tropical kick by using coconut milk and lime zest for a tangy and bright flavor. After this sets up in my favorite glass jars I top them with fresh seasonal berries. It's the prefect balance of rich and creamy, fruity and sweet. I can't wait for you all to take this along to your next special picnic!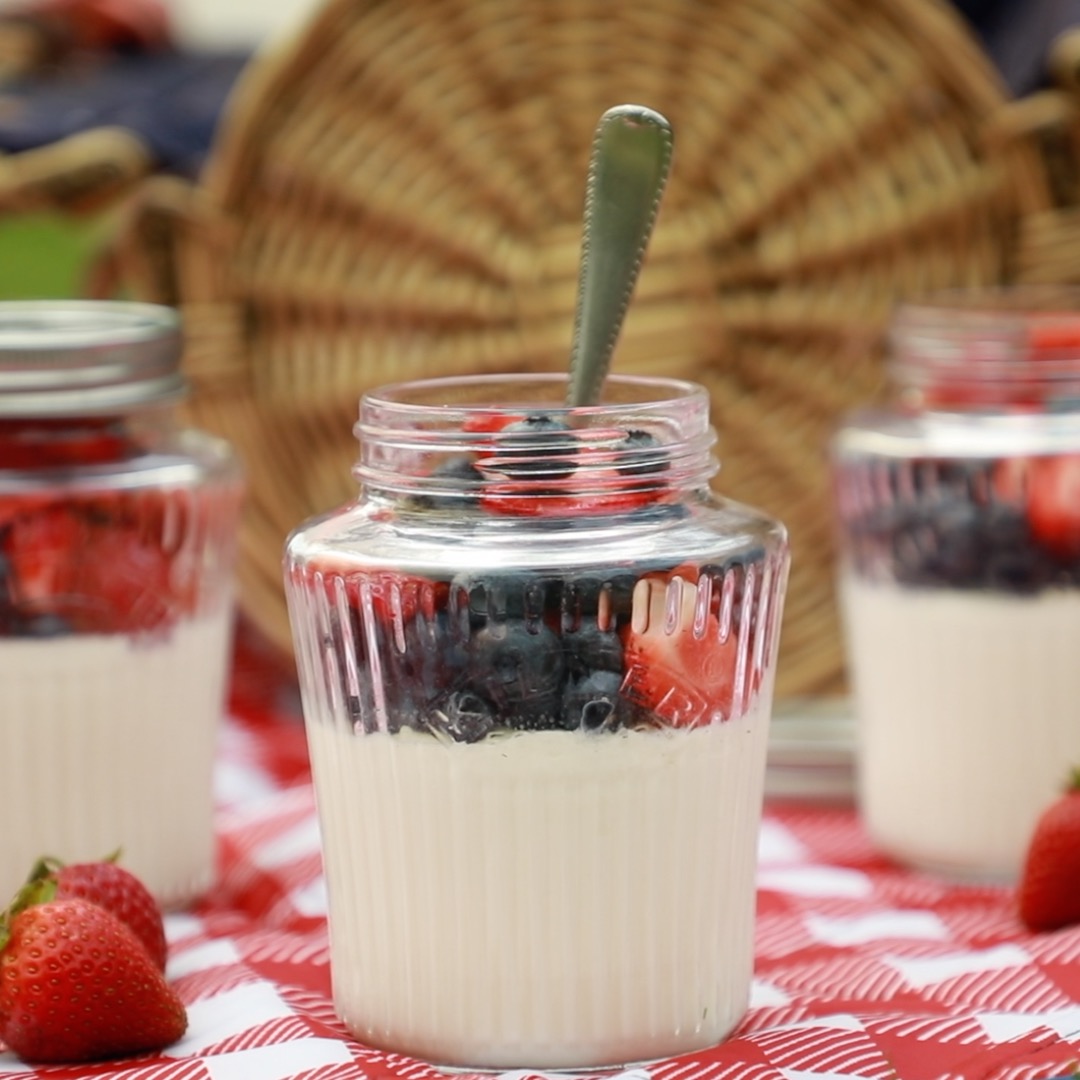 Coconut & Lime Panna Cotta
Enjoy this Coconut Panna Cotta with Summer Fruit as an easy to make, delicious dessert recipe, perfect for summer picnics or any event.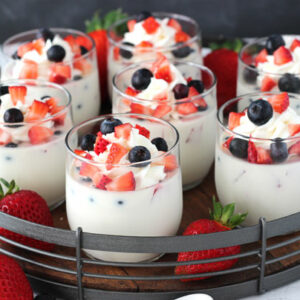 Ingredients
2.5

tsp

Powdered gelatin

3

tbsp

Water

2

Cans full-fat coconut milk, at room temperature

3

tbsp

Sugar

Zest of 1 lime

For serving: Fresh strawberries & blueberries
Instructions
1. In a medium bowl sprinkle the gelatin and sugar over water and stir. Let sit 5 minutes. 2. Then, pour the coconut milk and lime zest into a saucepan over medium heat and bring it to a simmer. 3. Once it comes to a simmer whisk in the gelatin until dissolved and the mixture is very hot. 4. Take the saucepan off the heat and pour the liquid into four jars or ramekins. Leave it to cool down at room temperature for 2 hours and the place them in the fridge to set for at least 6 hours, or overnight. 5. Serve with fresh berries and enjoy!