Cheese Curd Doughnut Holes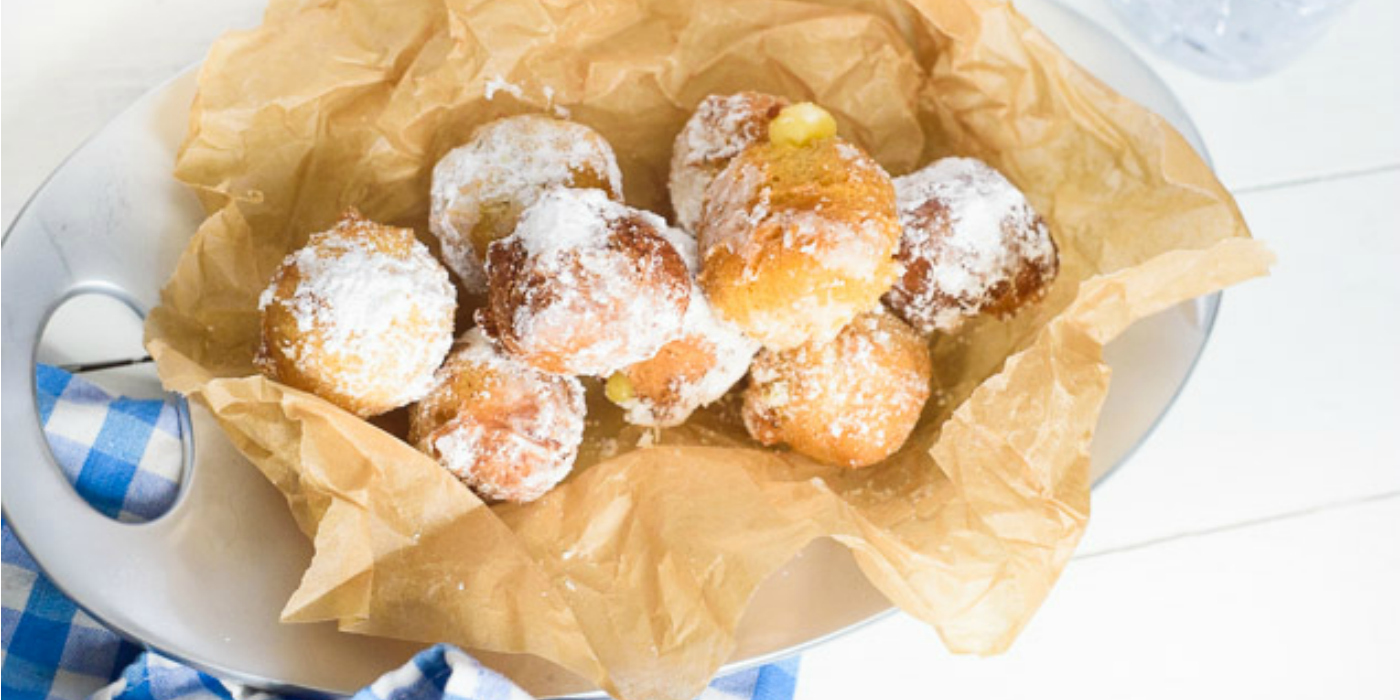 We mashed up a fried cheese curd and a doughnut for the most mind-blowingly delicious dessert recipe yet.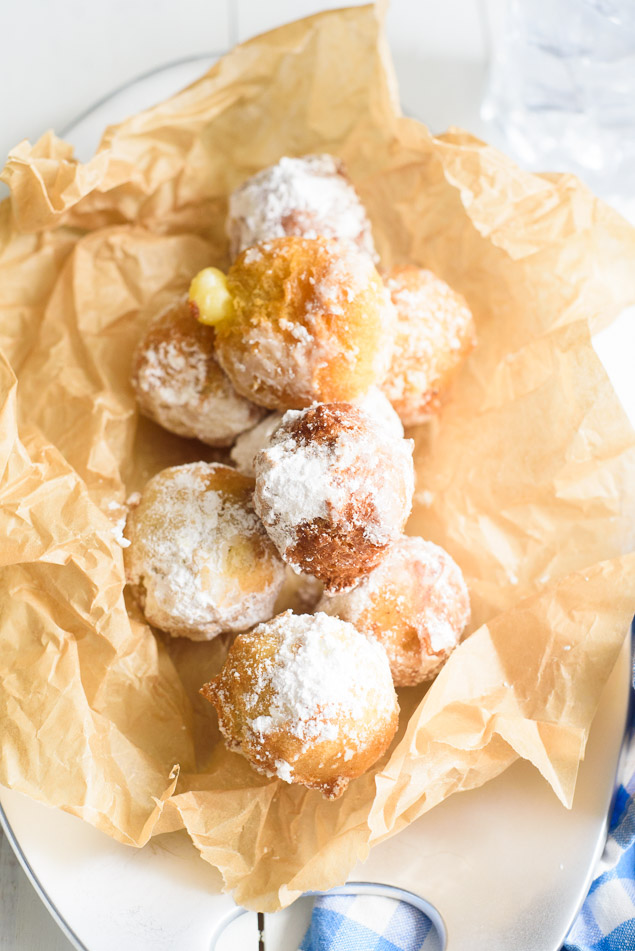 The other day I had a thought….what if we could mash up a cheese curd and a light fluffy slightly cakey doughnut hole? It turns out this was a very, very good recipe idea.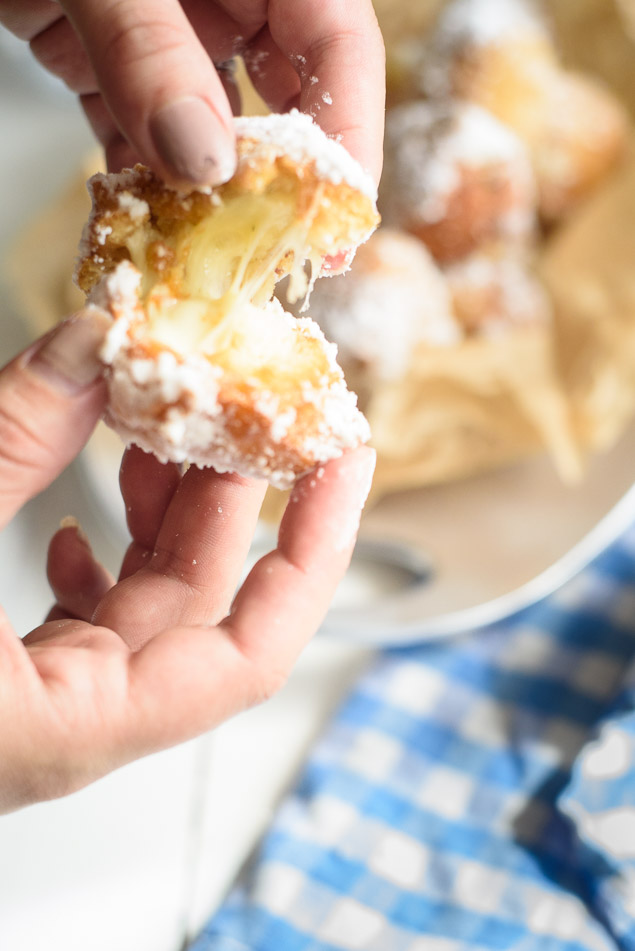 Oh my goodness.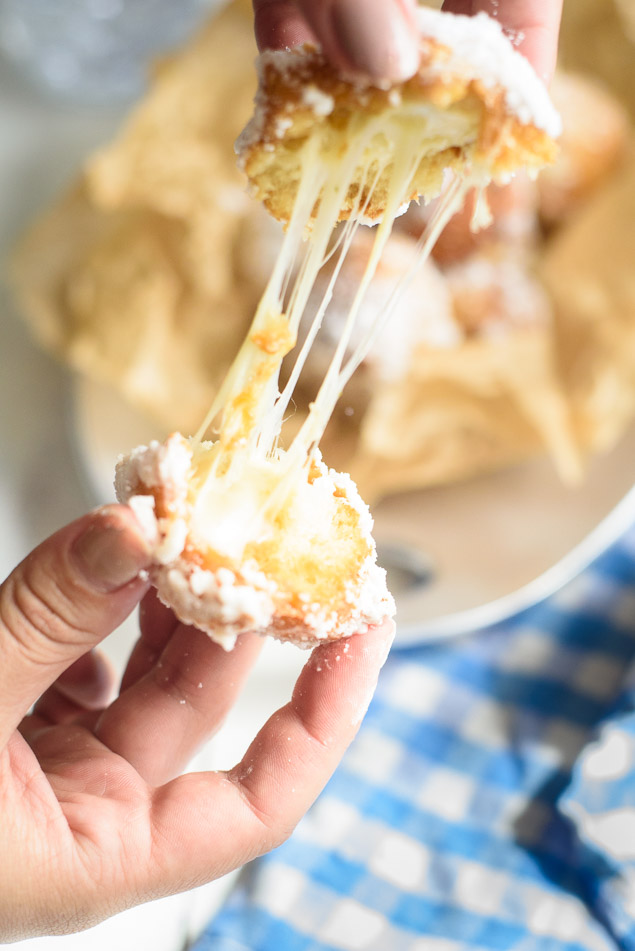 Now that I have convinced you let's get started. The dough is a simple mixture. I discovered that yeast was unnecessary step which makes my impatient streak happy as a clam. Whisk the dry ingredients together and stir in the wet. It's that easy.
Grab an ice cream scoop or a large tablespoon and scoop out a heaping tablespoon of batter. A quick dip in the oil occasionally or a spray of PAM helps prevent sticking.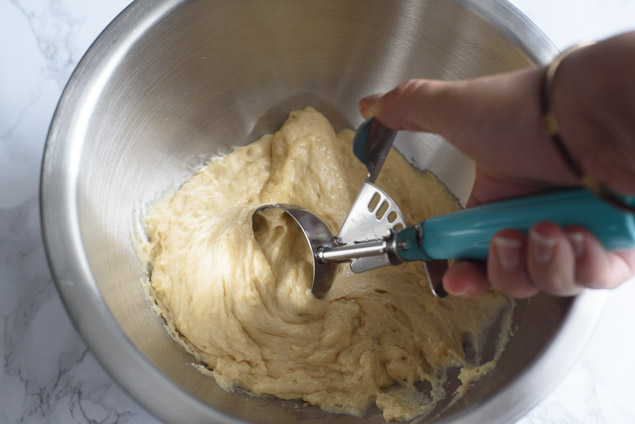 Press in a cheese curd.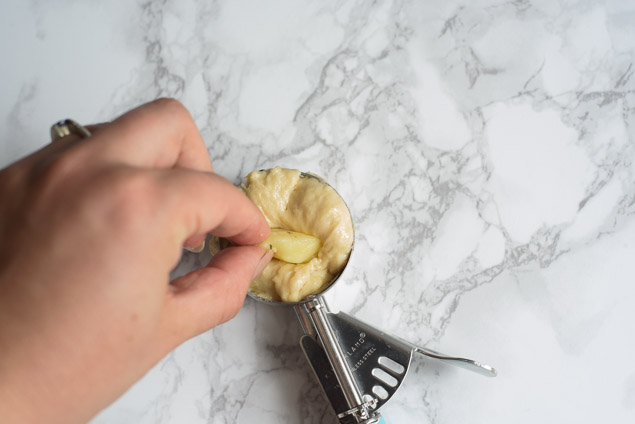 Be sure to get it as close to the center as possible so the dough seals the cheese in.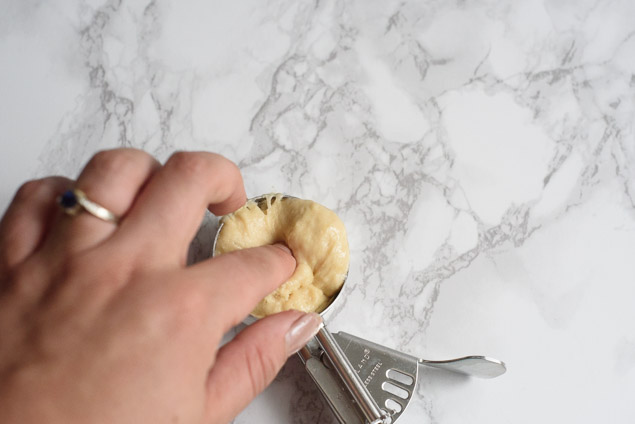 And drop it into the oil. The sweeping mechanism is super handy here.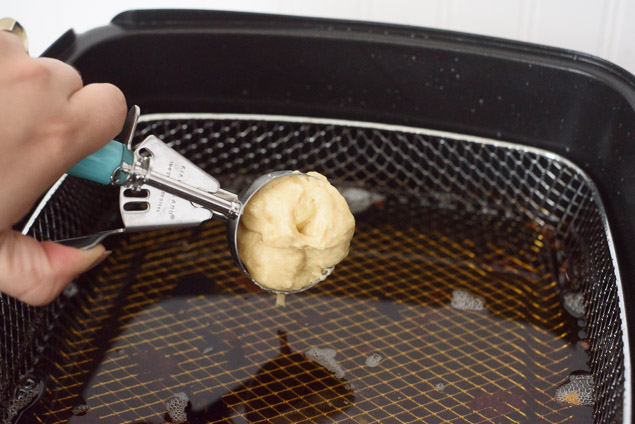 Once it drops shake the basket a bit to help prevent it from sticking to the metal.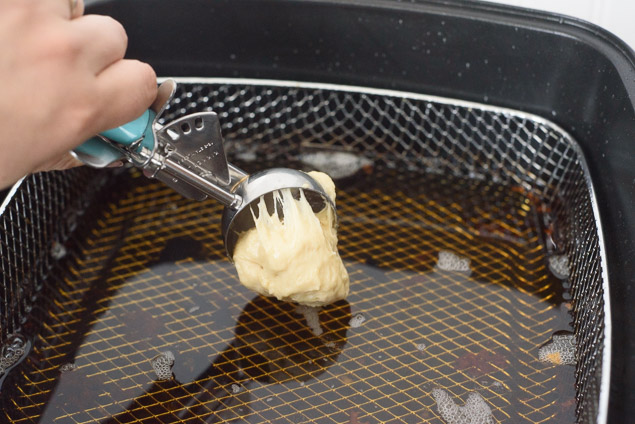 Fry for about 3 minutes each side until the dough is golden brown. Test one before doing a whole batch to be sure it's getting cooked all the way through and the cheese is melty in the right timing.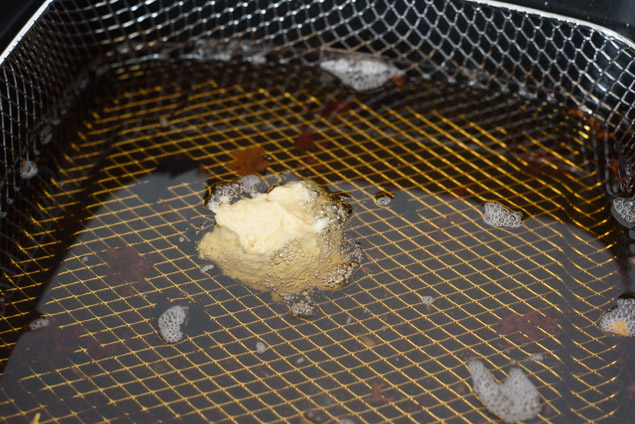 If it's getting too brown before the inside is fully cooked try turning your oil heat down a smidge and/or using a slightly smaller scoop of dough.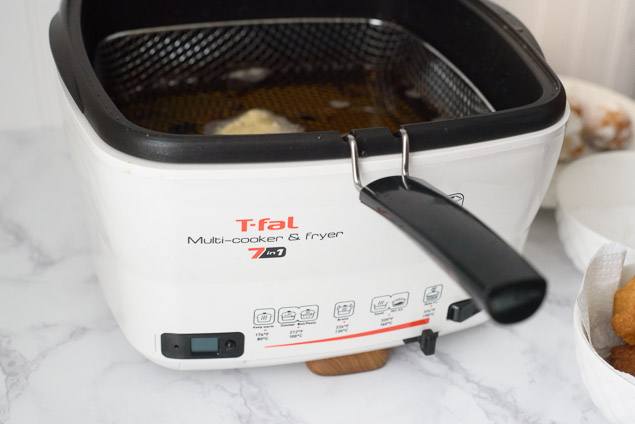 I really love using peanut oil for frying, but you can also use canola oil which is what we had on hand for this project and it is great too.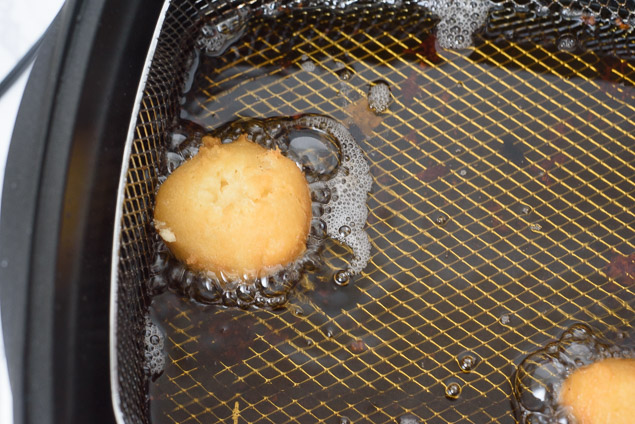 If you are hosting a party and doing these and no one has a peanut allergy then I definitely recommend the peanut oil. It puts off less odor overall I think.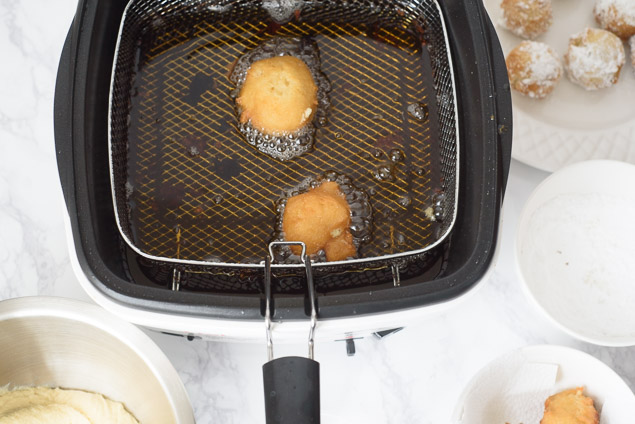 Once the doughnuts are fully cooked drain them on paper towels for 2-3 minutes until you can handle them comfortably. Then toss in powdered sugar if desired. It is important to let them drain or your powdered sugar will turn into a sticky mess.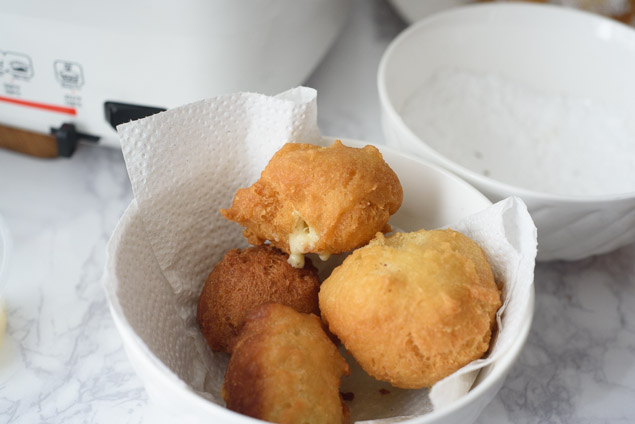 And that's it!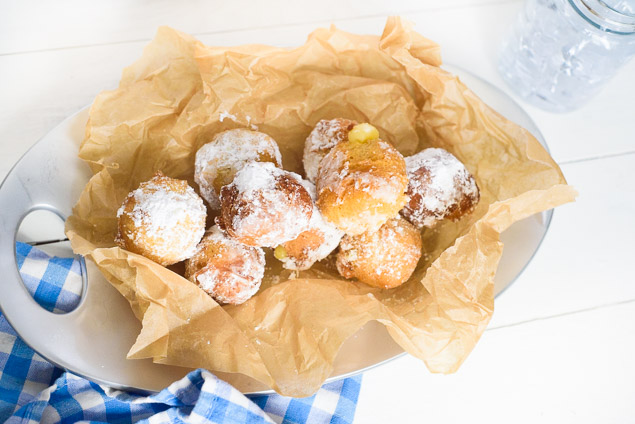 Cheese Curd Doughnut Holes Recipe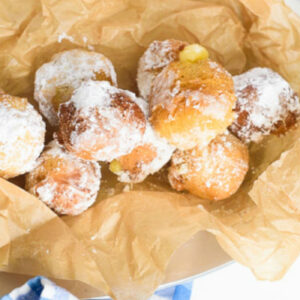 INGREDIENTS
1 ½ cups flour
3 teaspoons baking powder
Pinch of salt
¼ cup sugar
2 eggs
½ cup milk
3 tablespoons butter, melted
1 teaspoon vanilla extract
1 (6 ounce) container of cheese curds
Oil for deep frying (canola or peanut oil)
INSTRUCTIONS
Preheat your oil to 350 degrees in a deep fat fryer.
Mix dry ingredients together with whisk. Add wet ingredients until it forms a soft dough.
Scoop out dough with cookie scoop and place a cheese curd inside of each scoop. Drop into hot oil and fry 2-3 minutes each side until golden brown.
Drain and allow to cool slightly then toss in powdered sugar if desired.