Sweet Potato Casserole with Pecan Streusel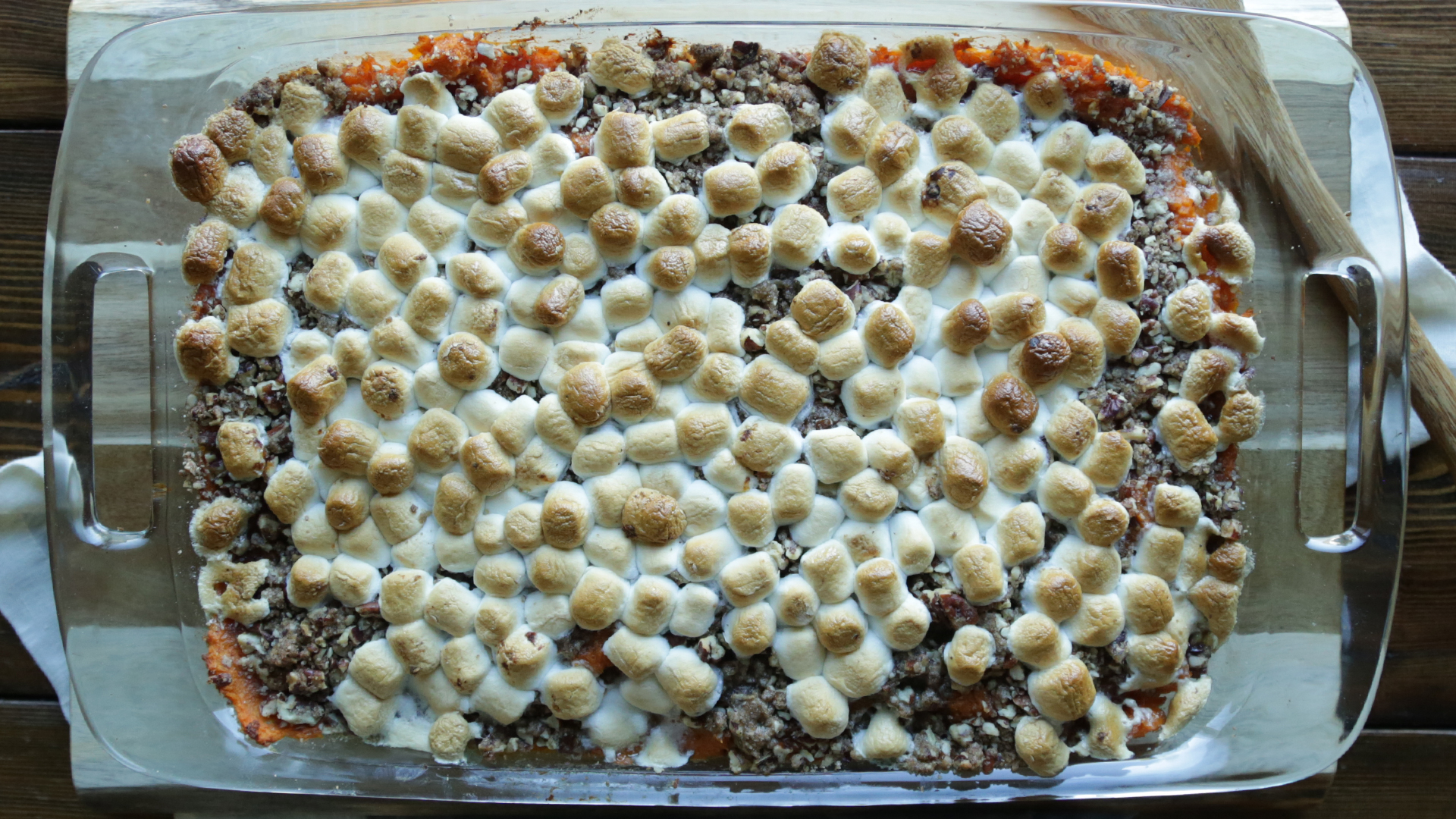 As you are gathering your recipes and menus for this upcoming holiday season I implore you to take a nice long look at this Sweet Potato Casserole with Pecan Streusel recipe.
If you've ever been to a few of this nation's fine steak house establishments, you'll almost always see some form of a sweet potato casserole. This recipe is sort of my combination of all of these wonderful sweet potato casseroles into 1 delicious side dish. The trick is to make the sweet potatoes slightly subtle in flavor and let the delicious pecan-marshmallow streusel do most of the heavy lifting. This is a pretty simple sweet potato recipe to make that packs a lot of punch with just a few extra steps like adding on the streusel and baking it to caramelize the top.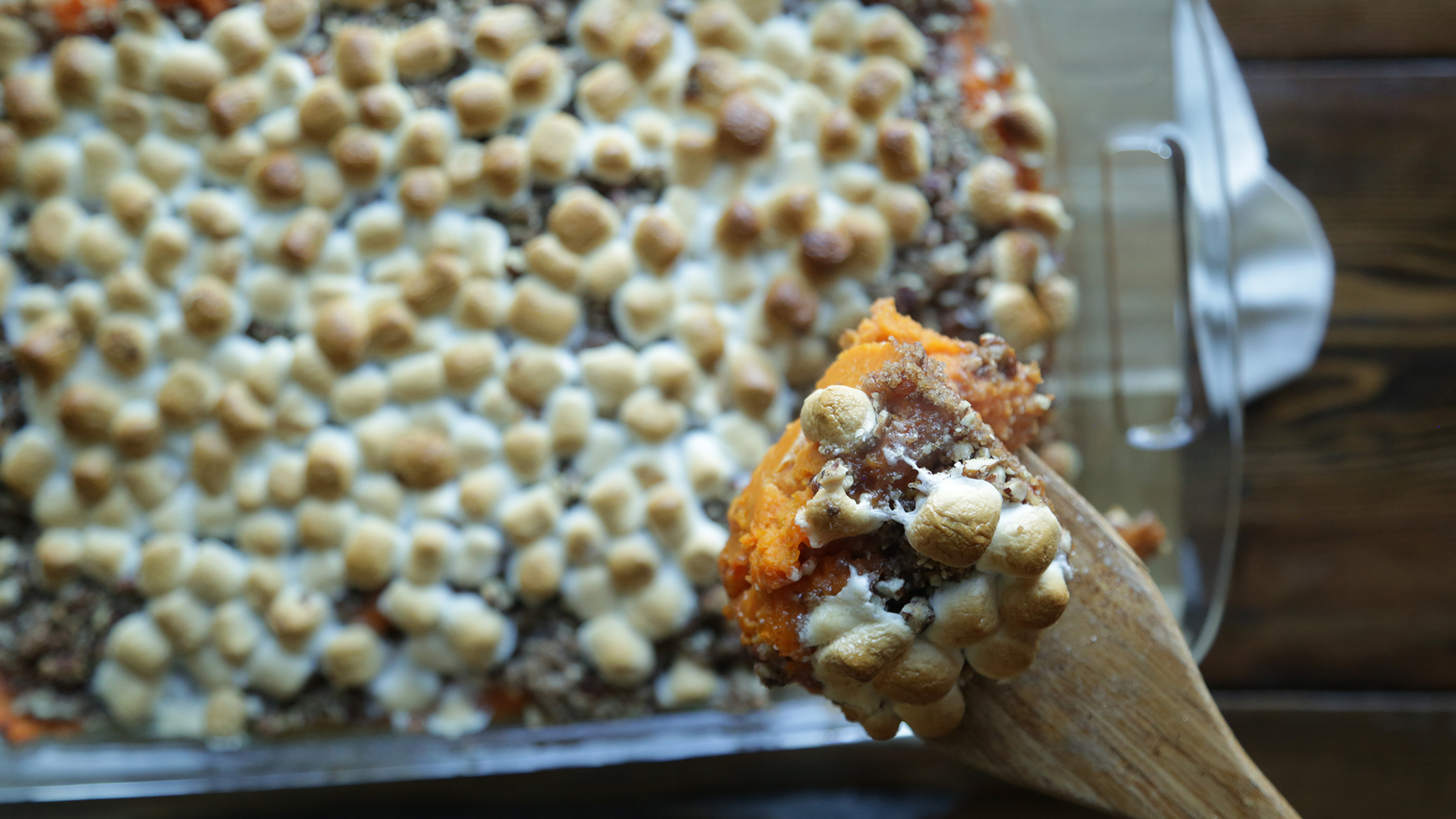 All in all, if you need a great side dish this holiday season then give this one a shot, it'll be worth it!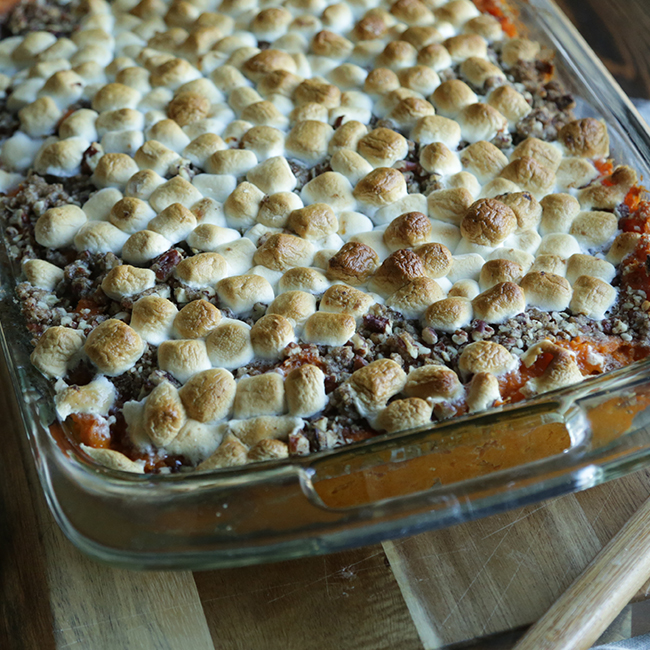 Sweet Potato Casserole with Pecan Streusel Recipe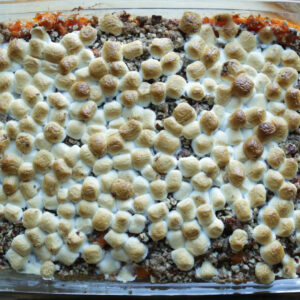 INGREDIENTS
3 peeled and roughly chopped sweet potatoes
8 tablespoons of unsalted butter
¾ cup of light brown sugar
¼ cup of granulated sugar
3 eggs
Pinch of Kosher salt
½ teaspoon of ground nutmeg
½ teaspoon of ground cinnamon
½ cup of flour
2 cups of pecans
2 cups of mini marshmallows
INSTRUCTIONS
Preheat the oven to 375°.
In a large pot of boiling salted water add the sweet potatoes and cook for 15 to 18 minutes or until tender.
Drain the potatoes and them back to the pot or in a bowl along with 4 tablespoons of butter, ¼ cup of brown sugar, granulated sugar, eggs, salt, nutmeg and cinnamon and mash with a hand masher until smooth. Transfer the mixture to a 13x9 casserole dish, spread out until even and set aside.
Next, add the remaining 4 tablespoons of butter, ½ cup of brown sugar, flour and pecans to a food processor and process on low speed until the pecans are the size of rice.
Add the pecan mixture to the top of the mashed sweet potatoes in the casserole dish and then top off with the marshmallows.
Bake in the oven at 375° for 35 to 30 minutes or until the top is browned.