Holiday Rice Krispies Treats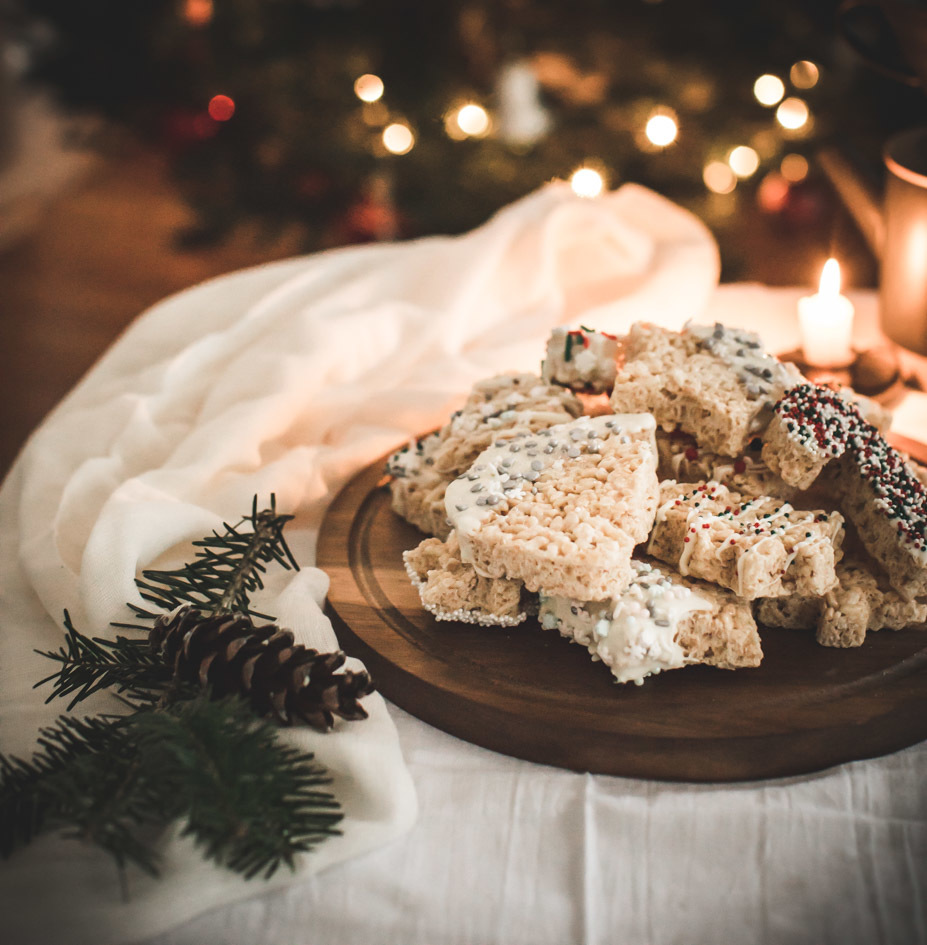 I really enjoy making Rice Krispies Treats with my daughter. It's fun to see her take ownership of the activity, and I know that it's basically fool-proof so I can really let her do her thing. I step back and let her measure and mix, pick the cookie cutters she wants to use, decorate with chocolate and sprinkles, and of course, eat! Honestly, if I gave her a sprinkles activity every day I think she would be totally happy. This is her favorite part, but I know the entire process is rewarding for her.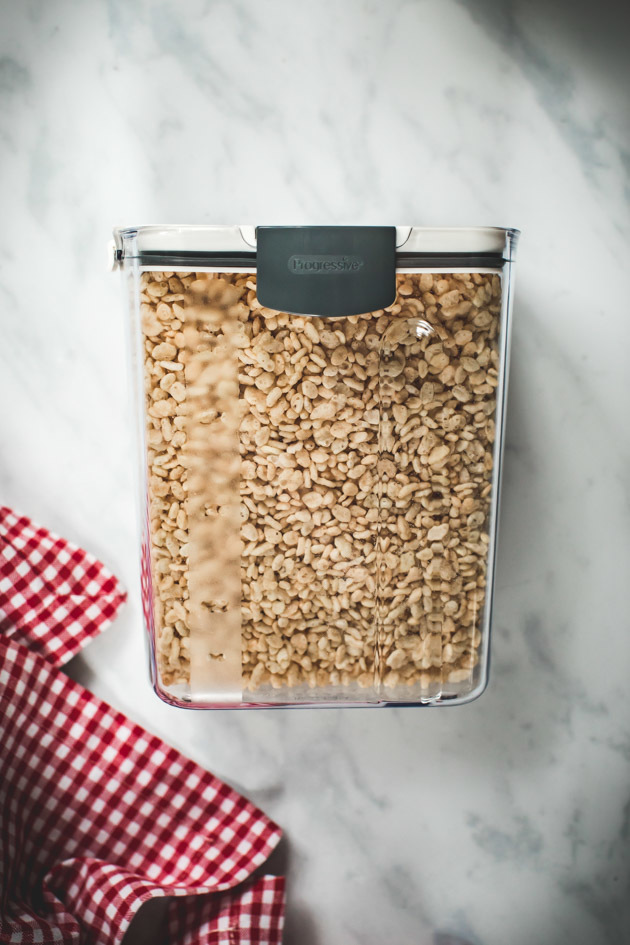 Prokeeper Baker's Storage Set of 6

By Progressive

Shop Now
We make these year-round, and I especially love adding a holiday twist by using the seasoning cookie cutters and playing around with different color sprinkles or holiday candies. I was thinking that these would make excellent teacher gifts, or give them to your neighbors and friends.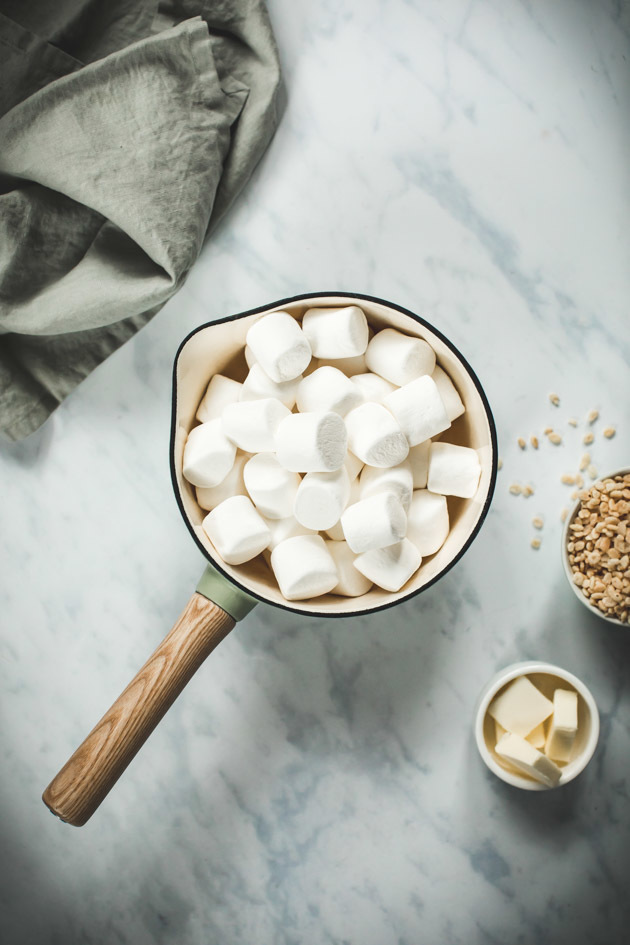 Modern Cast Iron Saucepan

By BergHOFF

Shop Now
Simply grab a few tin cookie plates, wrap them in plastic or a holiday Ziploc bag, and tie a big bow. It's a thoughtful gesture and relatively easy to execute. Exactly what we need this time of year, don't you think? Plus, edible holiday gifts are the best, and homemade holiday Rice Krispies Treats are the food version of gifting your kids' arts and crafts.
Recipe Notes
Silicone liner.
I call for a silicone liner on the cookie tray instead of parchment paper for a couple of different reasons. The first being that I love how eco-friendly Silpats are. The second being, they work so well and nothing sticks, ever. And the third, and most important, is that it's a heavy-duty liner that won't slip or move around while you're spreading the super sticky Rice Krispies treats. This is crucial for your sanity. Trust me.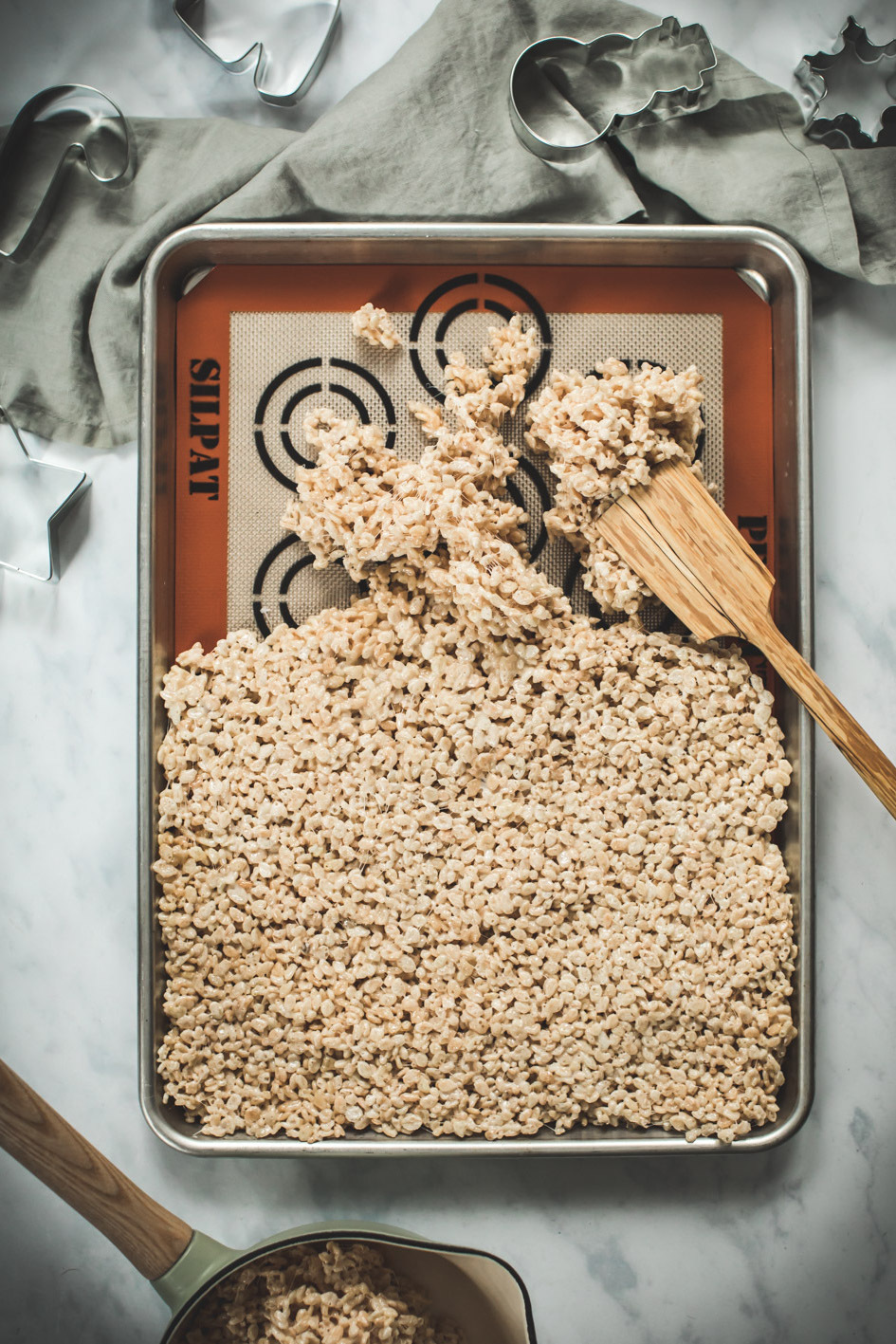 Rolling pin.
This step is really simple and quick, and I find it worth it to have a uniform top and distribution of cereal across the tray. It makes the finished cut-outs much more uniform.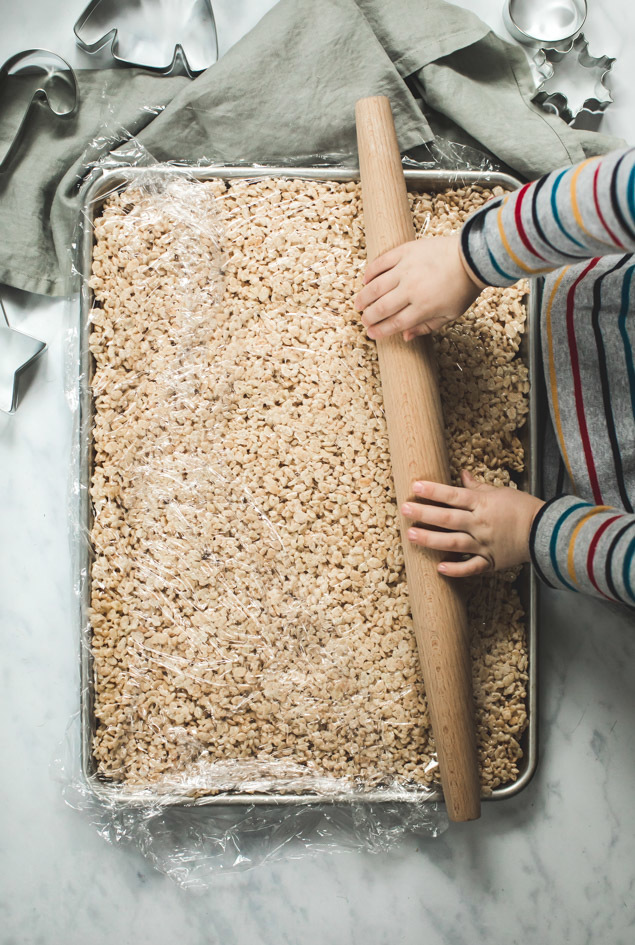 Non-stick spray.
It may be worth it to spray the cookie cutters with a non-stick spray or rinse them in hot water after every 2-3 uses. The marshmallow gunks them up pretty quickly and it becomes hard to release the treats from the cutter.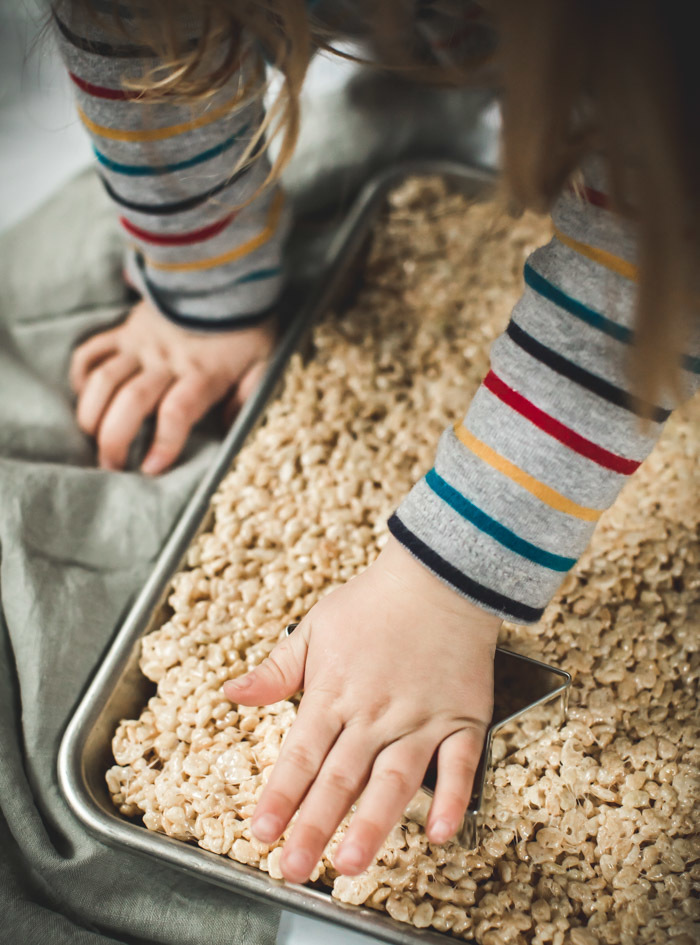 11-Piece Winter Christmas Cookie Cutter Set

By Ann Clark Cookie Cutters

Shop Now
White Chocolate.
I picked white chocolate but milk or dark would be great, too. Feel free to dip or drizzle the chocolate.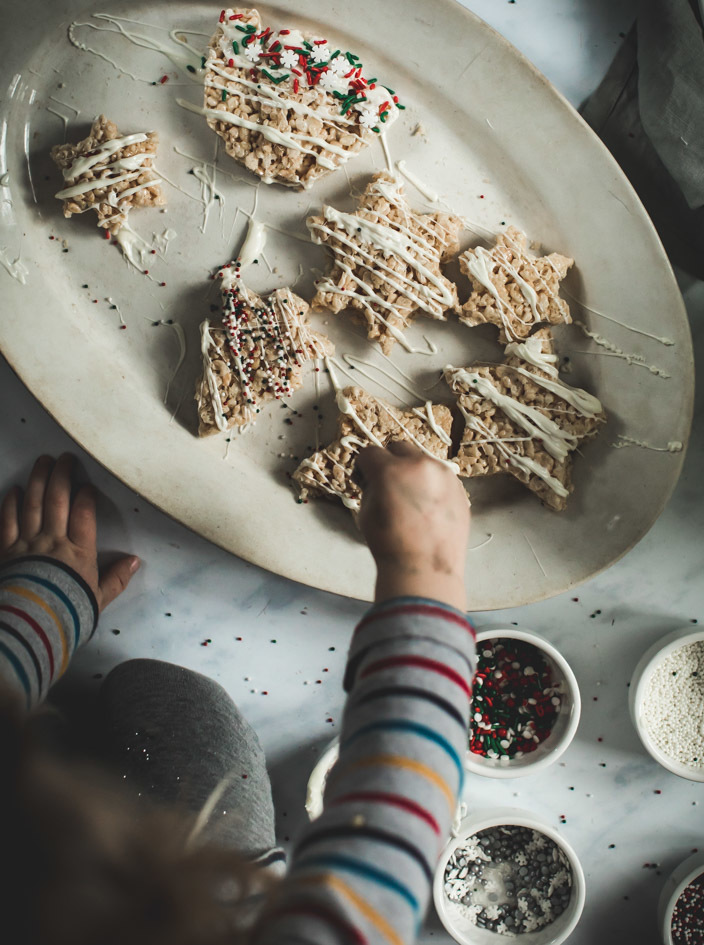 Sprinkles.
I found $1 packets of holiday sprinkles at Michael's and I really appreciated the option to diversify without spending $10 a container. If you don't have a Michael's close, try their website or Amazon. Another thought is crushed candies like peppermints. Have fun and get creative!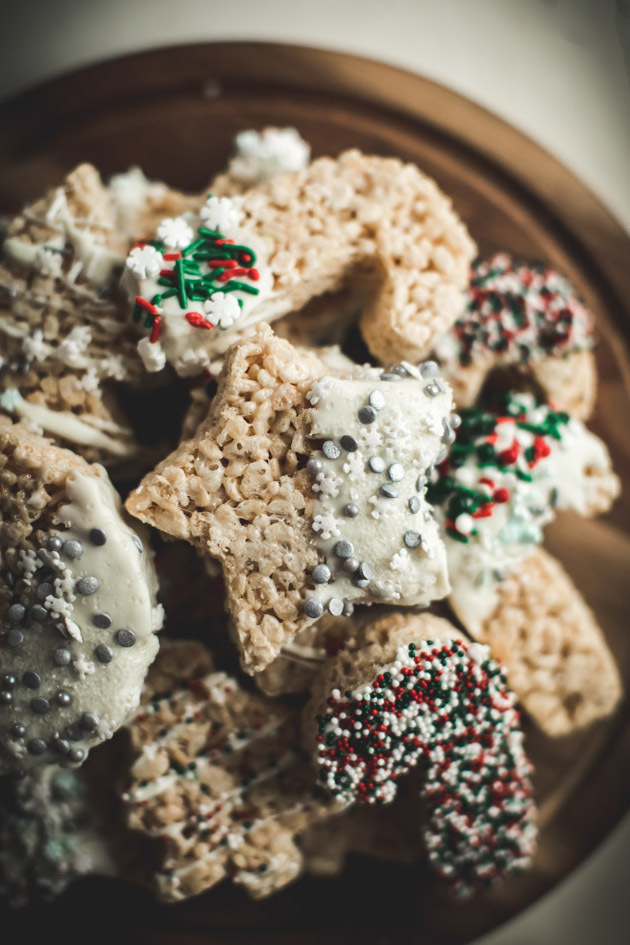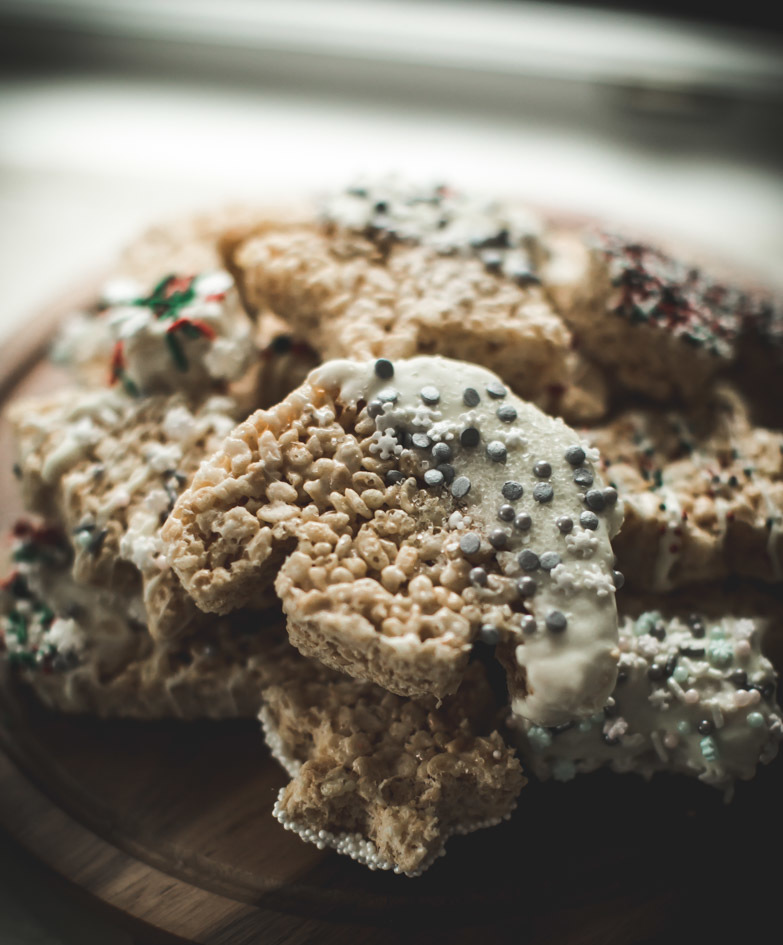 Acaciawood Server Cake Stand

By Libbey

Shop Now
Holiday Rice Krispies Treats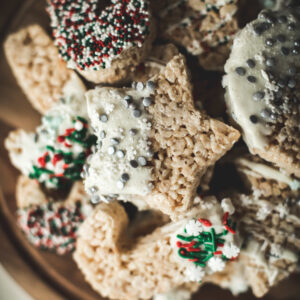 INGREDIENTS
6 tablespoons butter
20 ounces marshmallows
12 cups Rice Krispies cereal
Pinch of salt
12oz white chocolate chips
sprinkles of choice
INSTRUCTIONS
In a large heavy bottom pot, melt butter. Add marshmallows and cook, stirring frequently, until completely melted. Mix in a small pinch of salt and add the cereal. Stir using a silicone spatula until the cereal mixture is totally combined.
Line a walled cookie tray with a silicone mat such as a Silpat. Working relatively quickly, dump the treats onto the tray and spread across as evenly as possible.
Cover the treats with a piece of plastic wrap and use a rolling pin to gently flatten and distribute the Rice Krispies across the pan. Once cooled, use cookie cutters to cut shapes and set aside.
In a double boiler, melt the chocolate while stirring frequently. Create an assembly line in the following order; Rice Krispies Treats, melted white chocolate, sprinkles, and a cooling rack on a parchment-lined baking tray. Work quickly down the line to avoid hardened chocolate and set the finished treats on the tray to set. Enjoy!