Iron vs. Steamer: Which One Should You Use?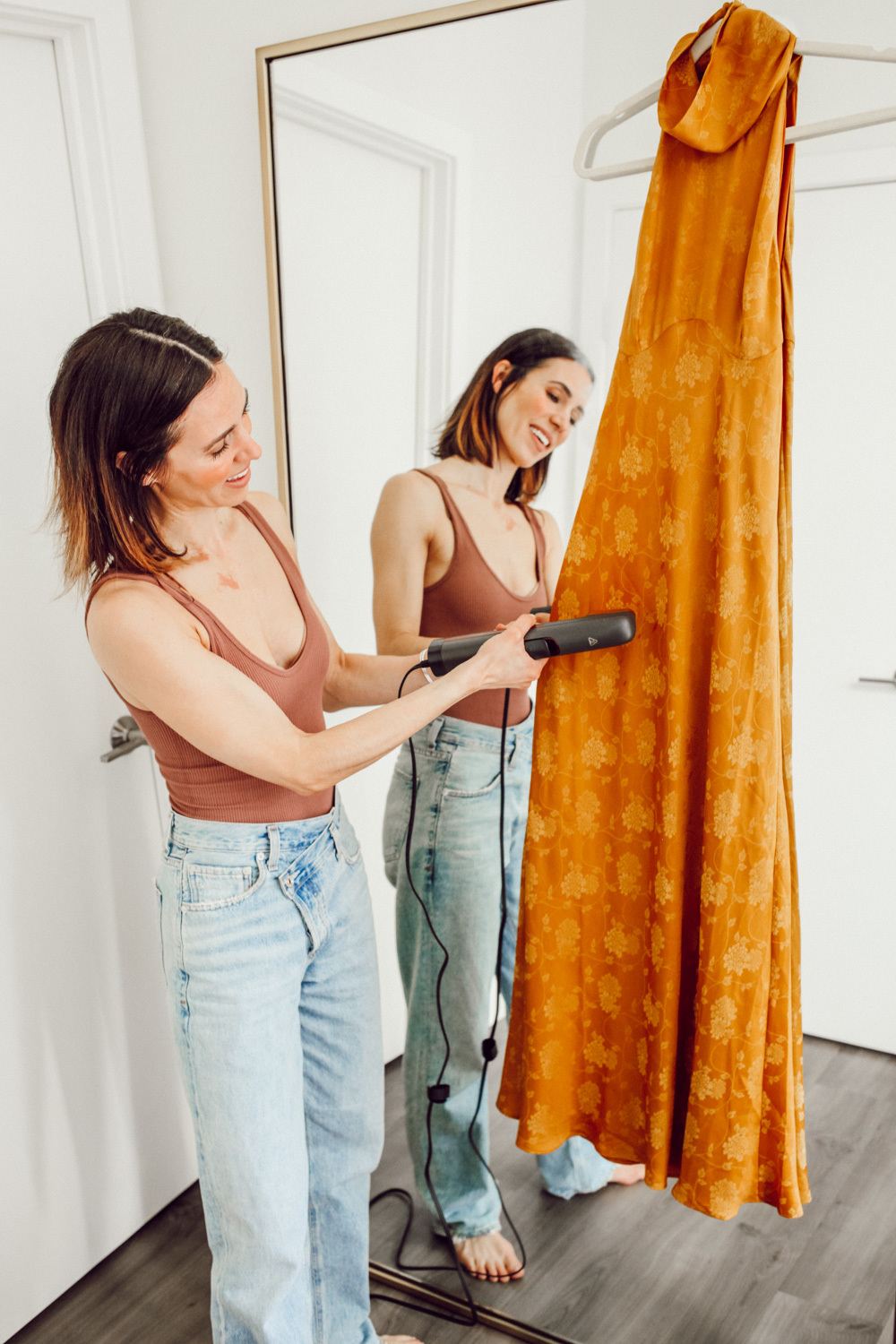 CHI is a brand commonly known as a leading provider for hair care and tools, but did you know that they also carry a line of clothing care products like irons and steamers? They have taken their heat performance technology from hair to wear!
Their irons carry the same technology as their flat irons with the same concept of providing high-performance results with no damage. I spent some time testing their high-performance steamer and iron over the last few weeks and my clothes have never looked or felt better!
In this article, I'm sharing my perspective on ironing vs. steaming and when best to use them!
Ironing
Ironing doesn't have to remind you of a chore from your childhood. When using the right iron, it should give you that thrill and promise of professionally cared for clothing! There are many great irons out there, but I think this high-performance iron by CHI is like the Ferrari of irons. It has a sleek design, made with premium material (titanium infused ceramic soleplate and has the power to smooth out wrinkles fast!
Irons are perfect when you desire pressed clothing like a collared shirt or suit.
Steamshot 2-in-1 Iron and Steamer

By CHI

Shop Now
Typically, items made of heavier materials that require more than just steam to release their wrinkles are better meant for ironing. I love using an iron to make a simple white cotton tee look refreshed and new — it gives it that "right out of the box" look and feel!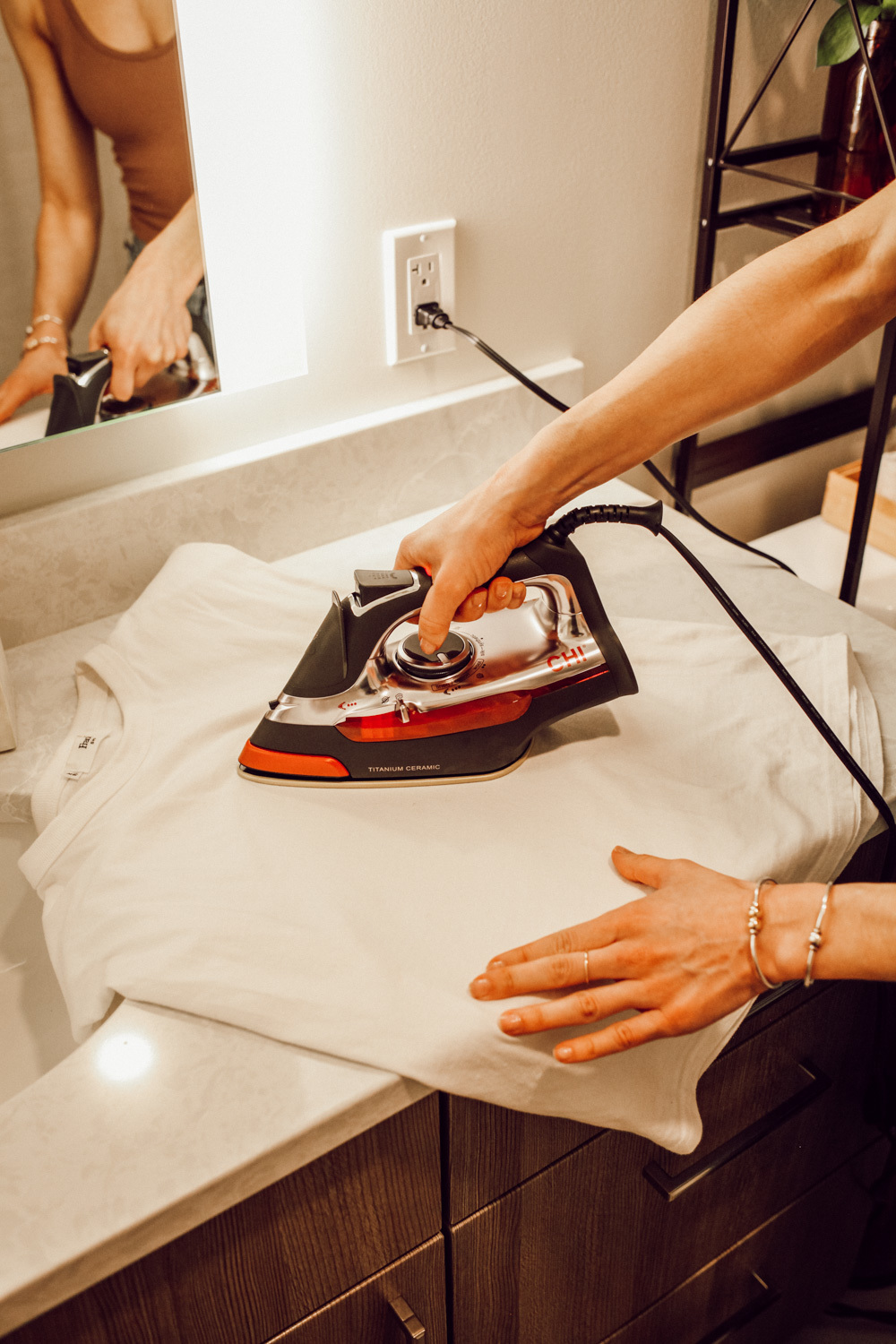 Now if you live in a 900 sq ft. apartment like me, you don't always have space for iron and ironing boarding, and an iron does require a flat surface in order to achieve optimal results! On the flip side, an iron can de-wrinkle large surfaces in a short period of time like bedsheets. Is there anything better than crisp sheets? I'm not sure there is!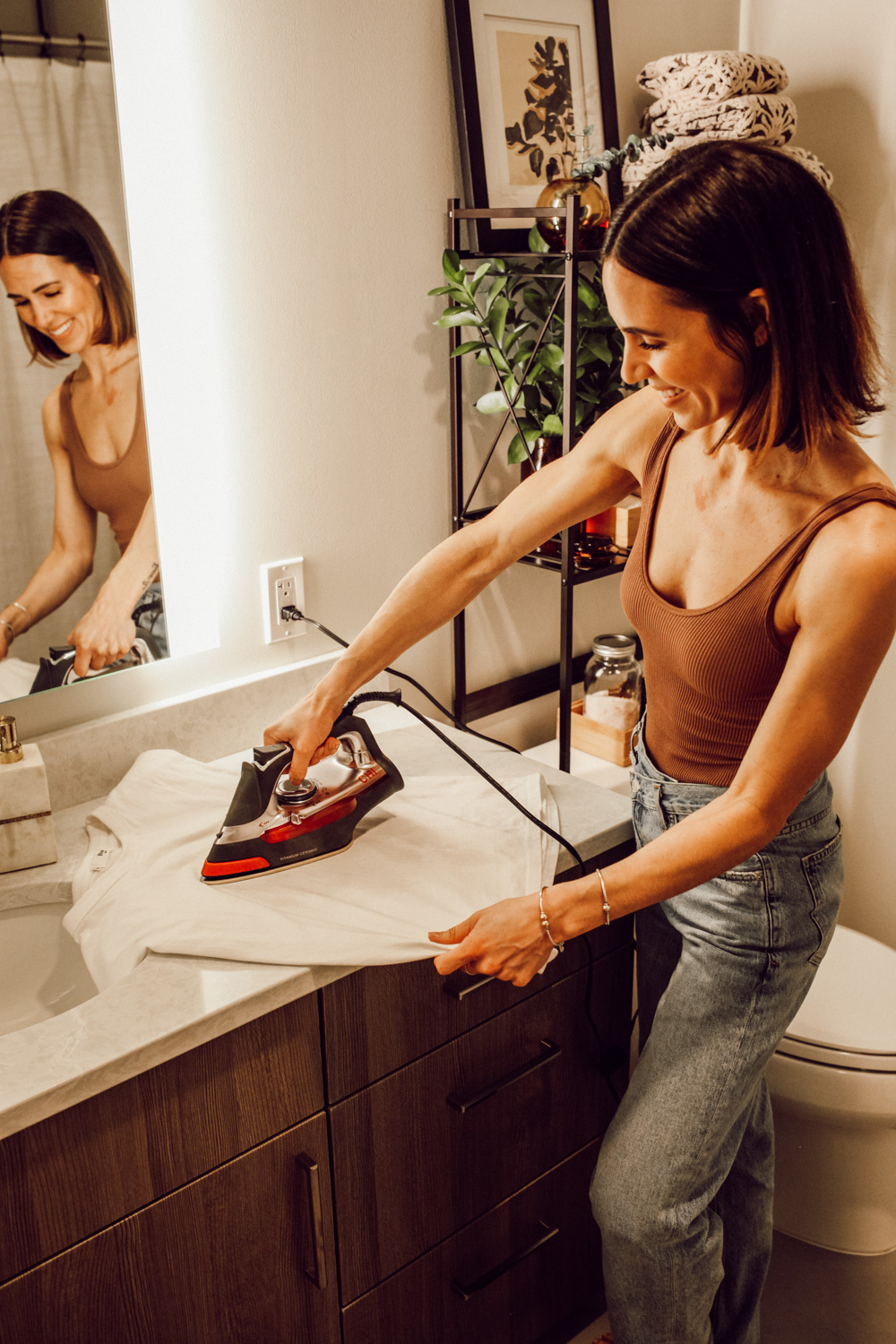 Steamers
Steamers are lifesavers when you are in a pinch and need to de-wrinkle something quick! I prefer to use a steamer on the mornings before I go to the office for a refreshed look! This CHI handheld steamer is the perfect compact, lightweight AND portable steamer! Yes, portable steamer! Think of all the times you could have used a steamer on vacation. This steamer preheats quickly and gives off continuous steam for 5 minutes.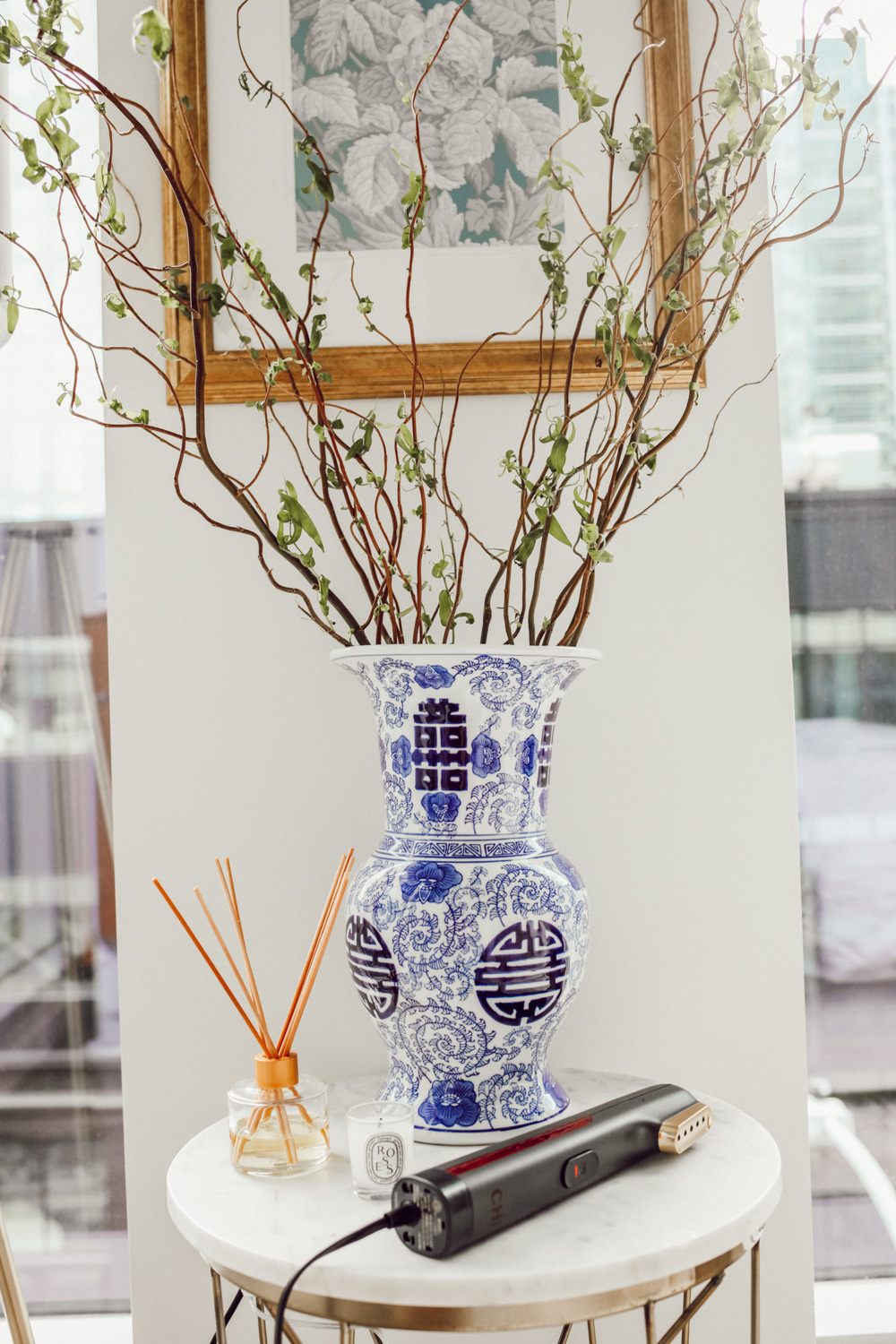 Handheld Garment Steamer

By CHI

Shop Now
Personally, I enjoy the flexibility of a steamer – it's a great on-the-go refresh for your wardrobe! Steamers are also safe on a variety of different fabrics and can be utilized on the most delicate ones too like silk! With satin skirts and silk tops making a comeback these last few seasons, steaming has been my second job!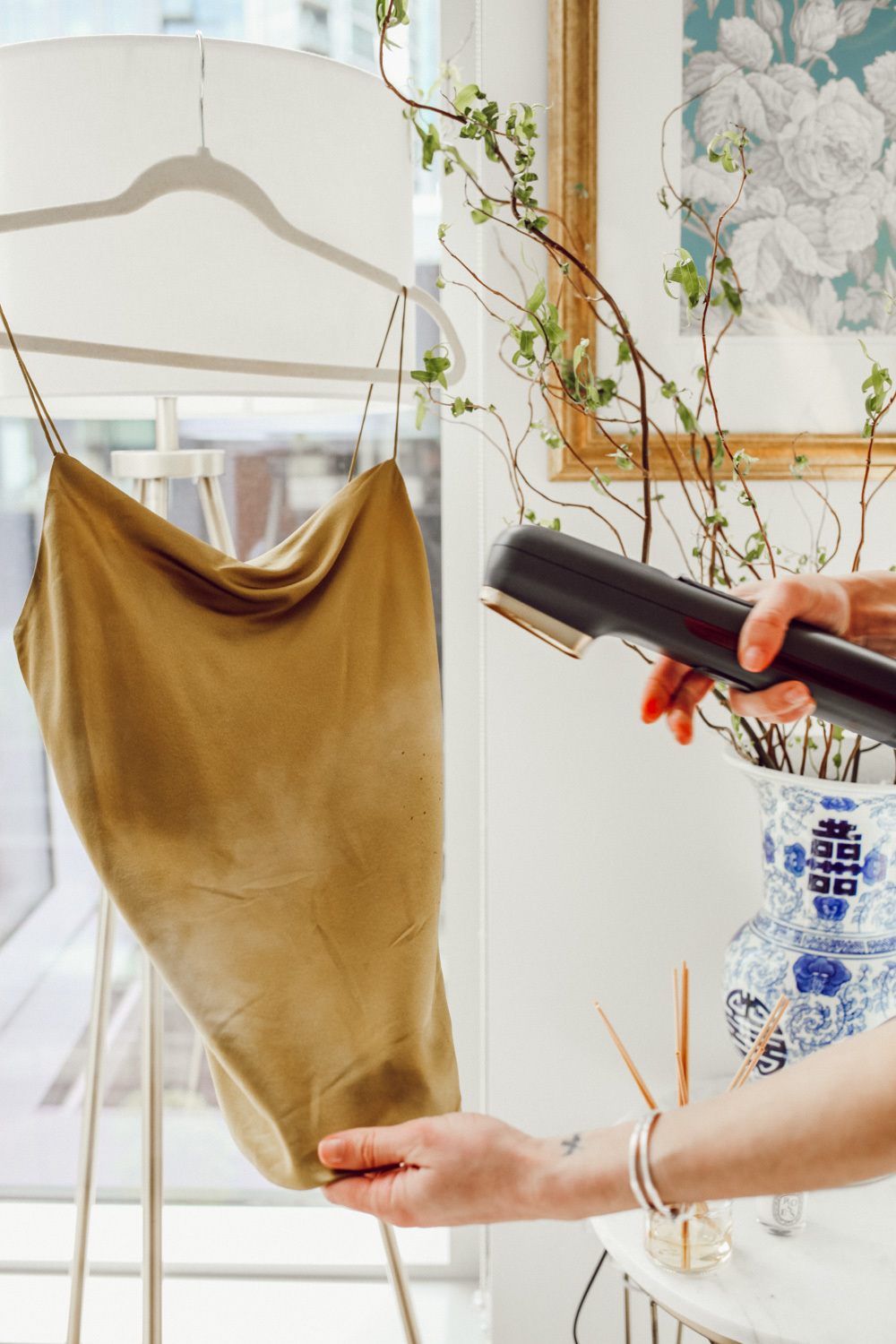 But, there is nothing more satisfying than watching those pesky wrinkles disappear within seconds! The additional bonus? No ironing board required! Simply keep your item on the hanger and steam away! Wardrobe refresh made convenient.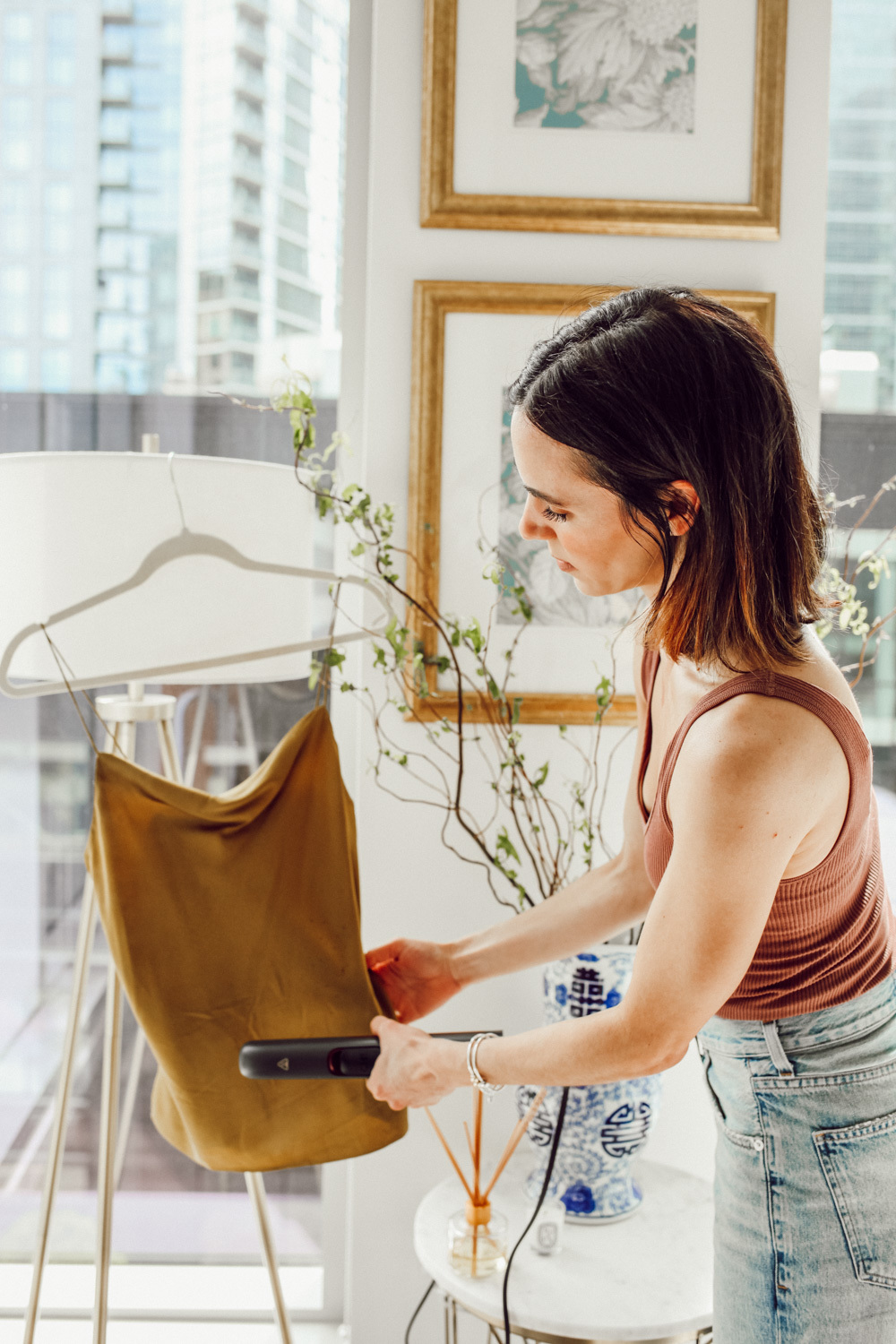 What's your wardrobe refresh preference?