32 Recipes to Make Your Super Bowl Delicious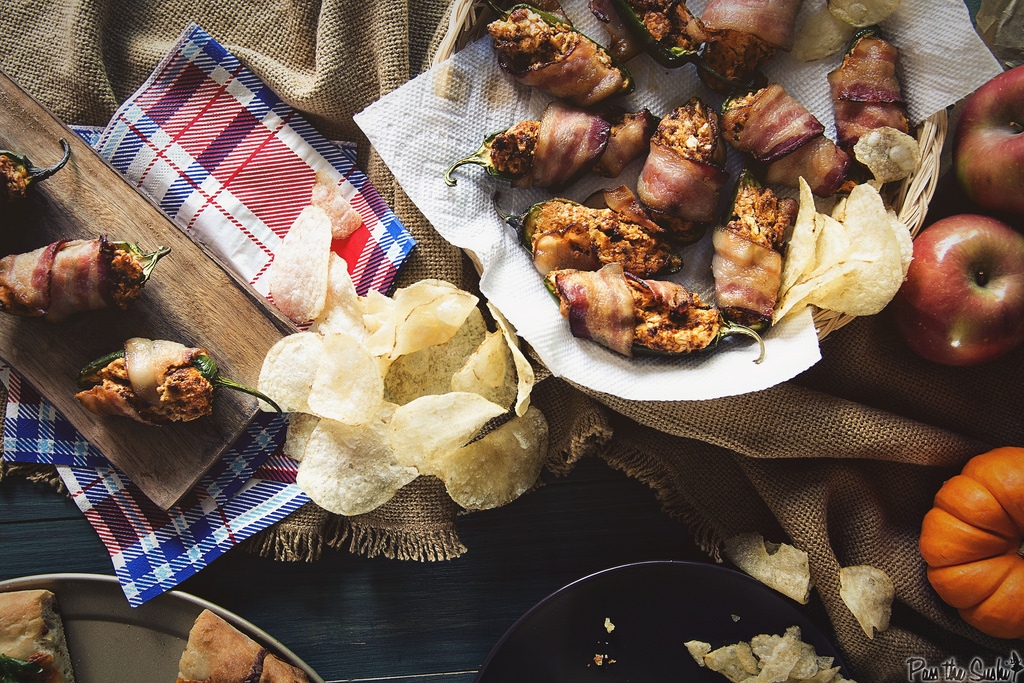 You've seen what your friends and family say to the ref, you don't want to hear what they say to someone with no snacks!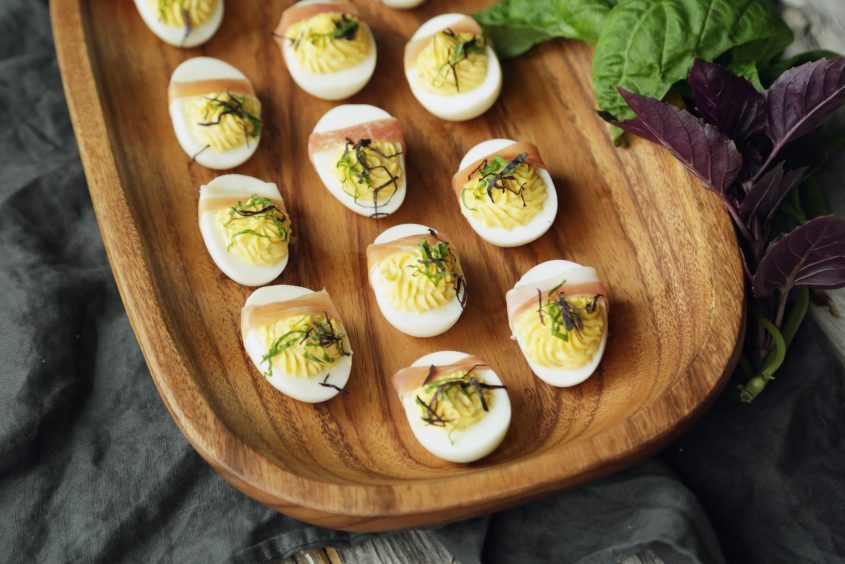 These garlicky deviled eggs are always popular at the table, especially on game days!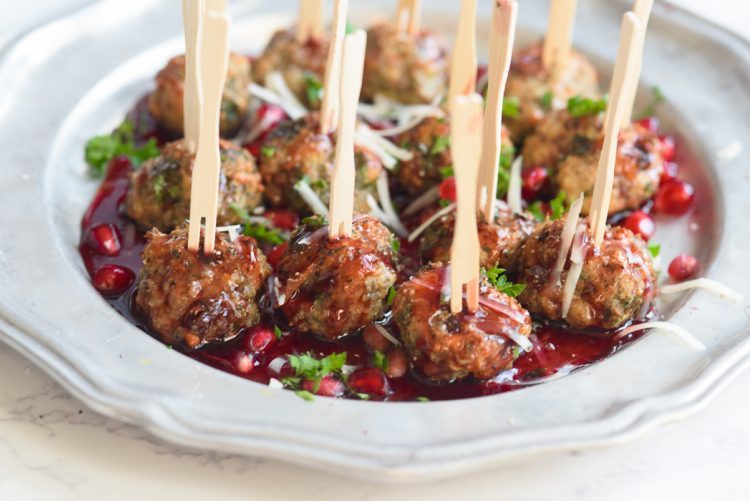 These are sweet and sticky goodness your guests will devour in no time flat; have a second batch ready!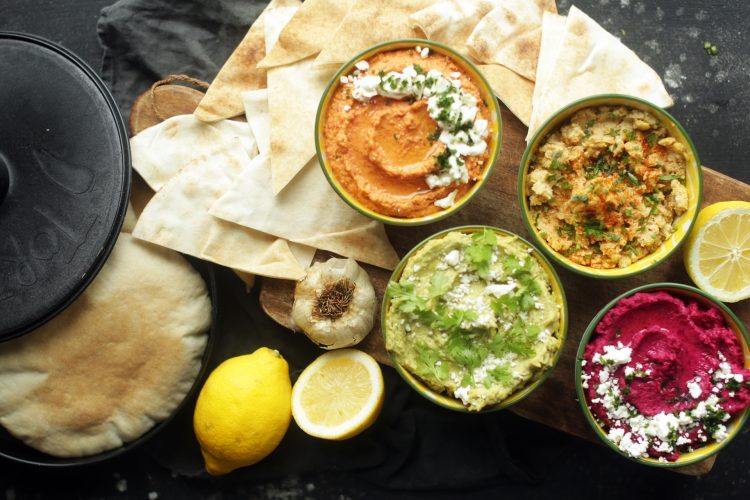 Never settle for any old snack food, make you own delicious dip or try one of our four pre-made flavors that will knock your socks off next game day.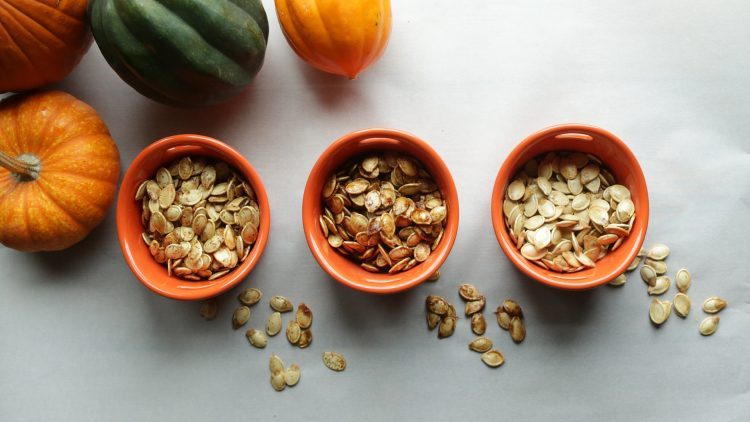 These are crunchy and tasty and a perfect snack on their own or added to your favorite mixed nuts to provide a little extra kick.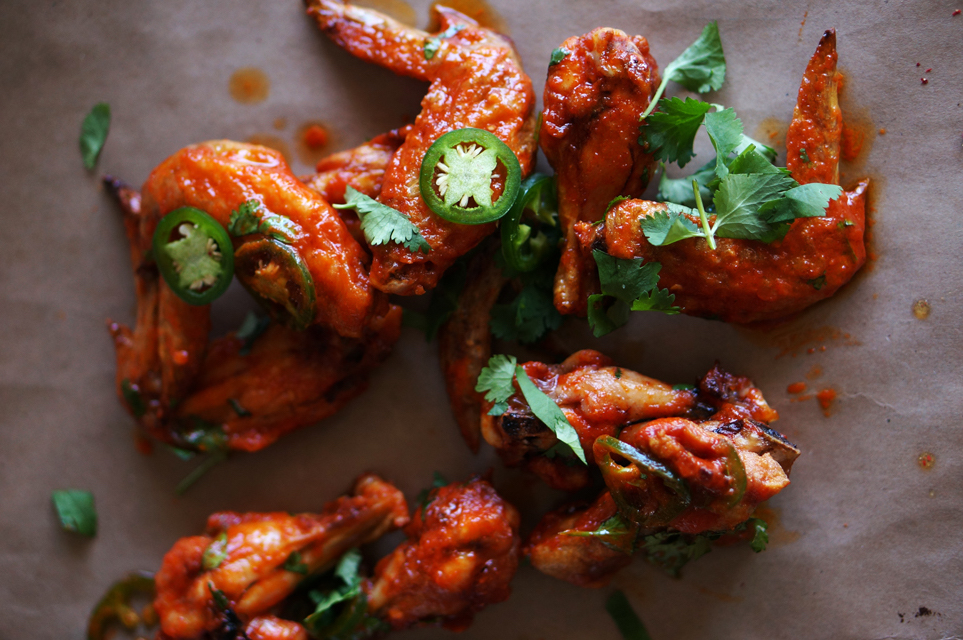 Spicy and sticky delicious, these are going to require a few wet napkins!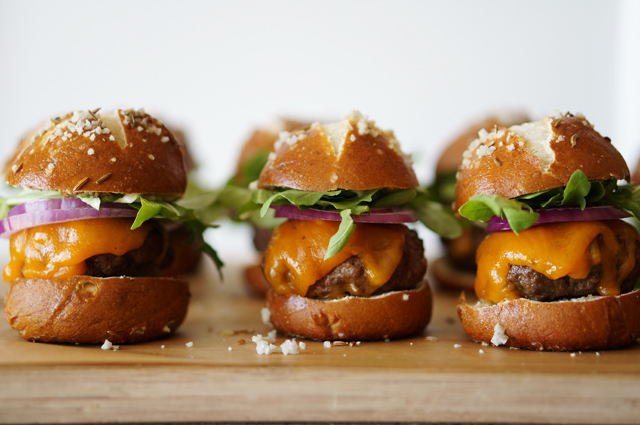 Like your own little pub in the comfort of your living room! What better way to watch the game?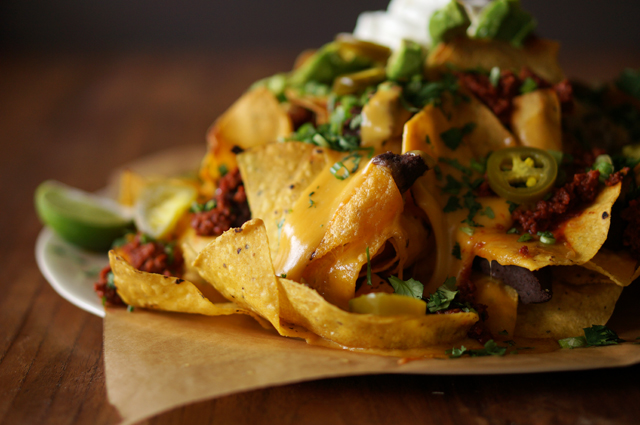 The perfect thing for the center of your coffee table, no matter what brew you choose.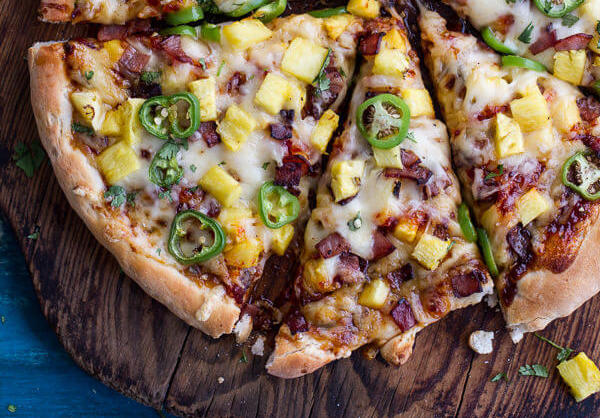 It's not delivery… or anybody else for that matter. You made this crazy good pizza and no one can make you share it.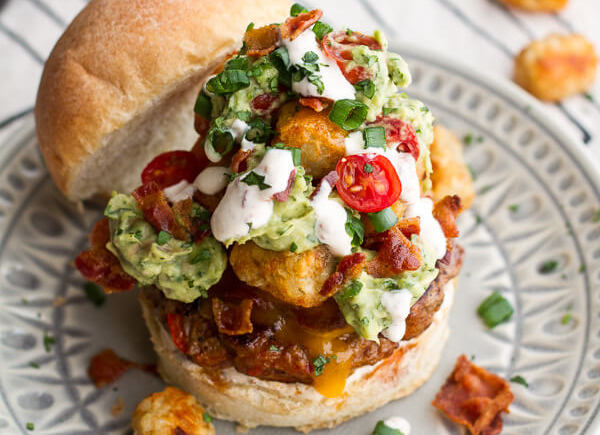 This crazy creation is piled high with everything that is good and tasty in the world. You might take some attention away from the screen with these bad boys.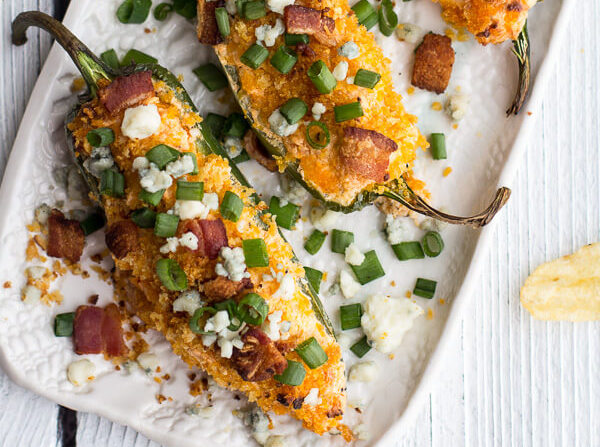 An even heartier snack with all the spicy amazing goodness of classic jalapeno poppers.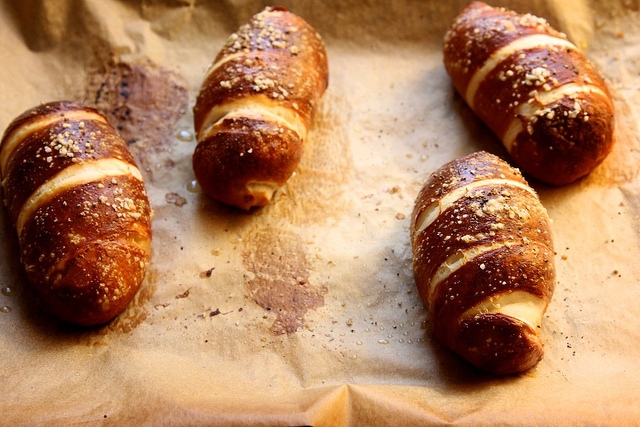 Easy little handheld snacks that are just begging for some cheese dip. And the kids will be begging for more of these!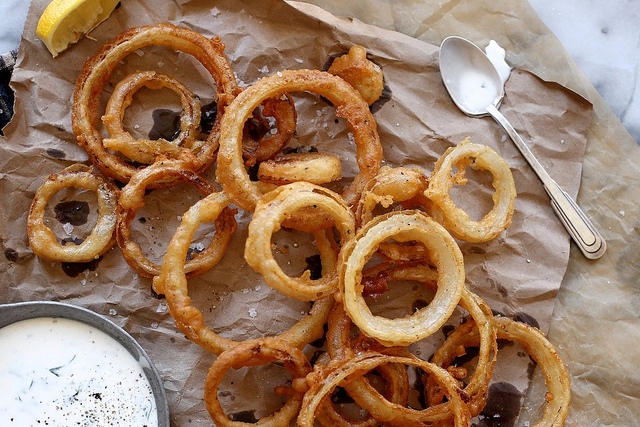 You are never going to look at fast food onion rings the same again after you make these bad boys.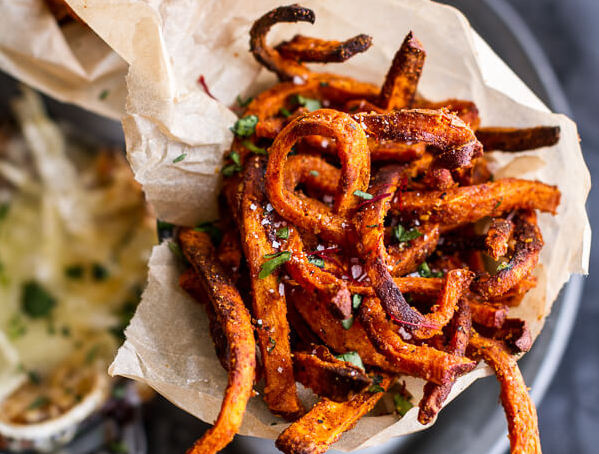 Looking for something a little different to feed your team during the big game? This is a healthy take on a great new taste to your fries. We think this one is a winner!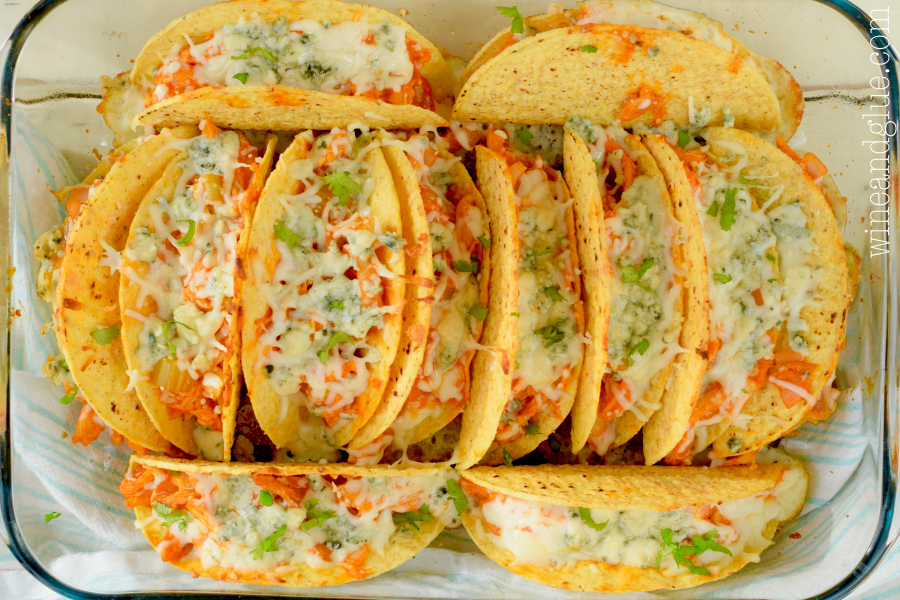 These are a little spicy, super cheesy and just the right crunch for your halftime snacking needs.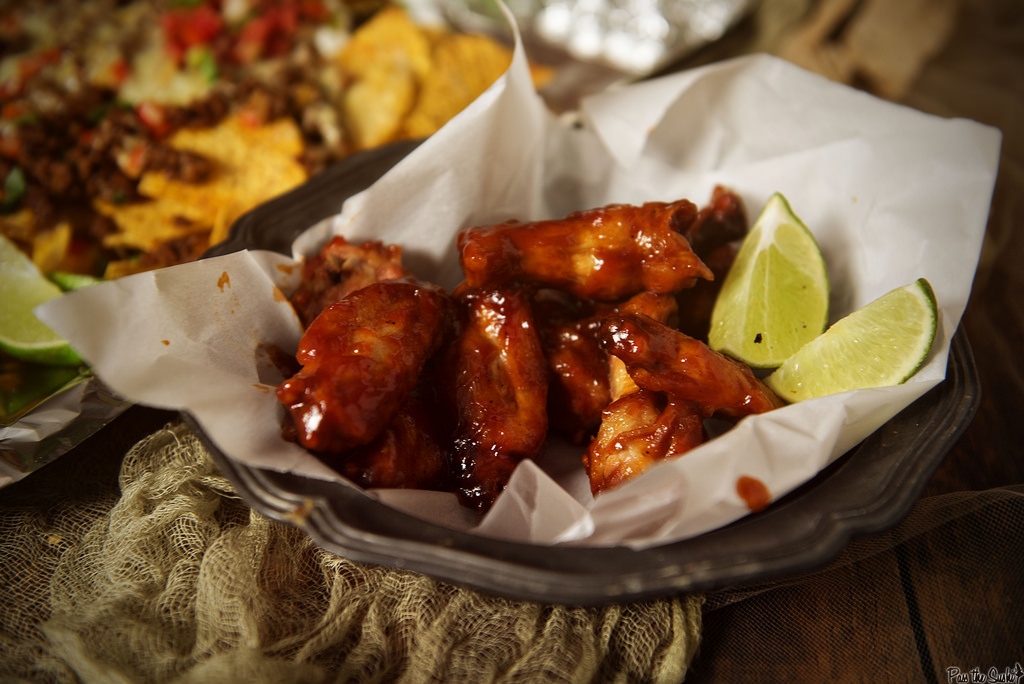 Spicy and sweet, these are sure to go fast! Protect your plate!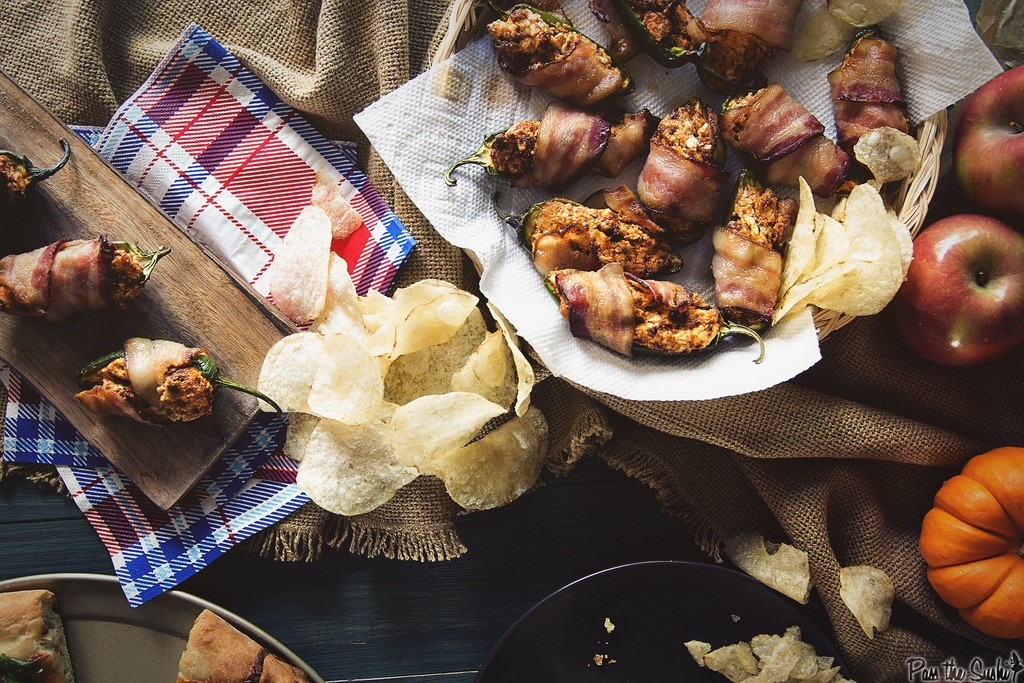 This snack is not to be taken lightly, I always end up having to make two batches so one actually gets out to the dining room.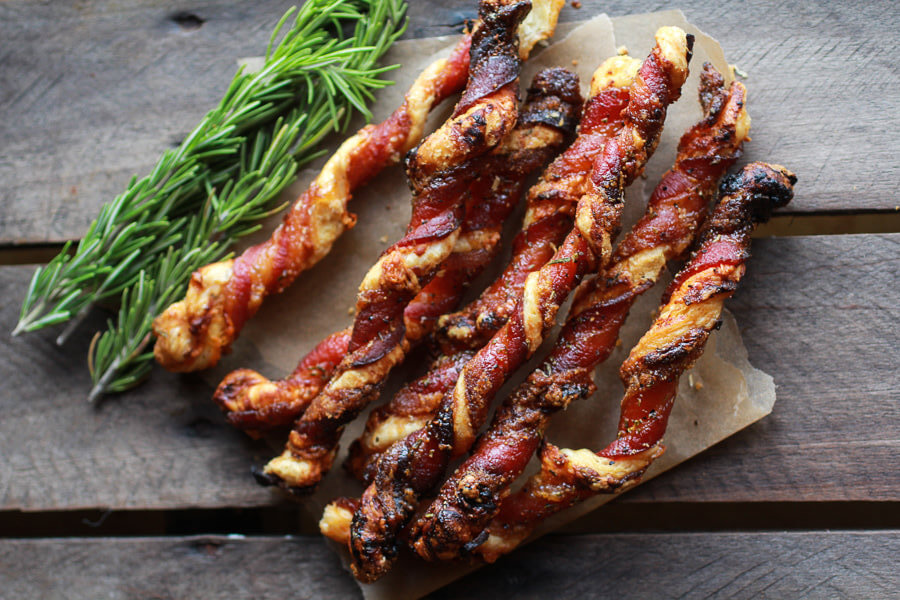 Bacon makes everything better…these are mostly bacon. We'll let you do the math on that one.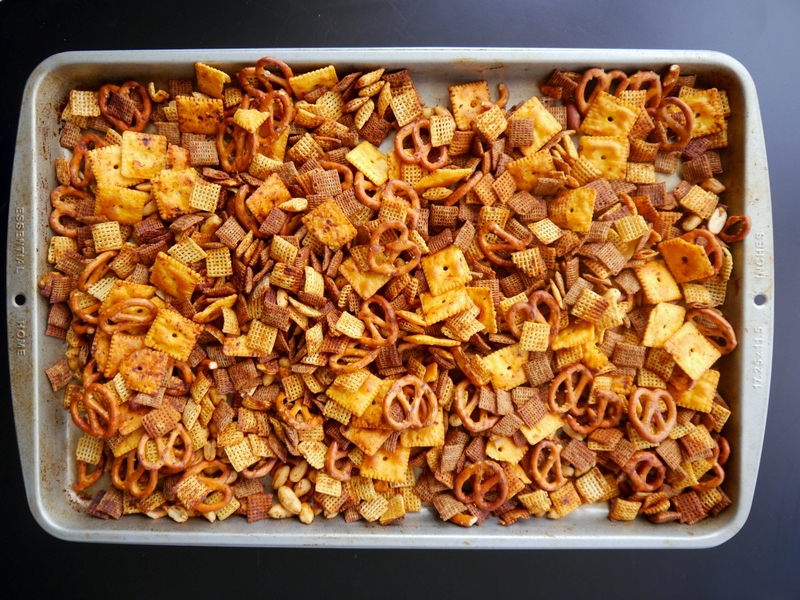 Classic game day snacking. A bowl of this is a must have at any Super Bowl gathering.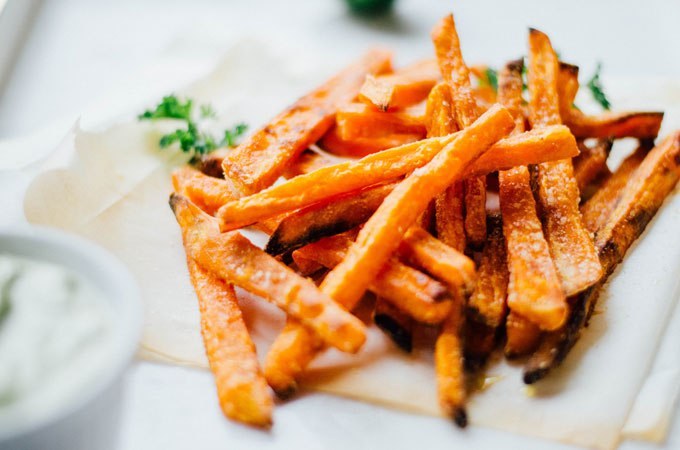 These aren't your average french fries, all sweet and tangy with a creamy avocado dip. I am in love.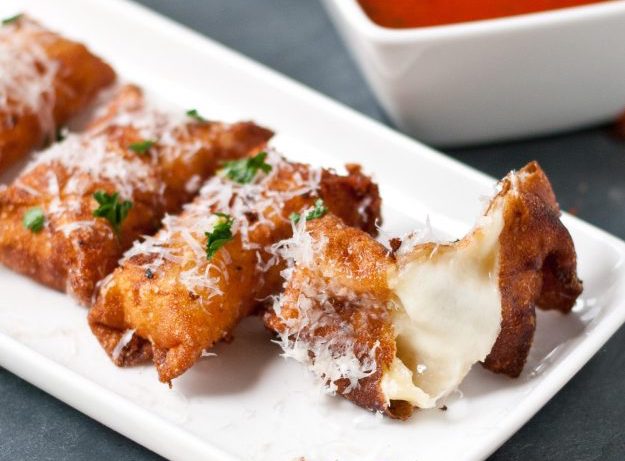 Ever thought, "What if you crossed a mozzarella stick with a crispy dumpling?" Well then you may need to invest in a pad of paper to carry with you when you drink…because these are insane!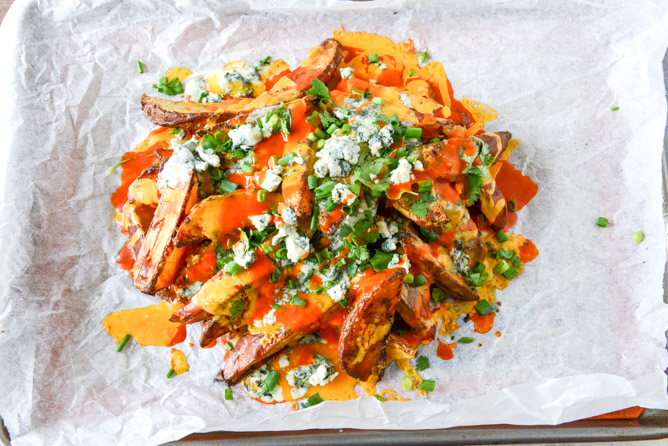 All the goodness of steak fries made at home with the added benefits of a nacho plate. I want!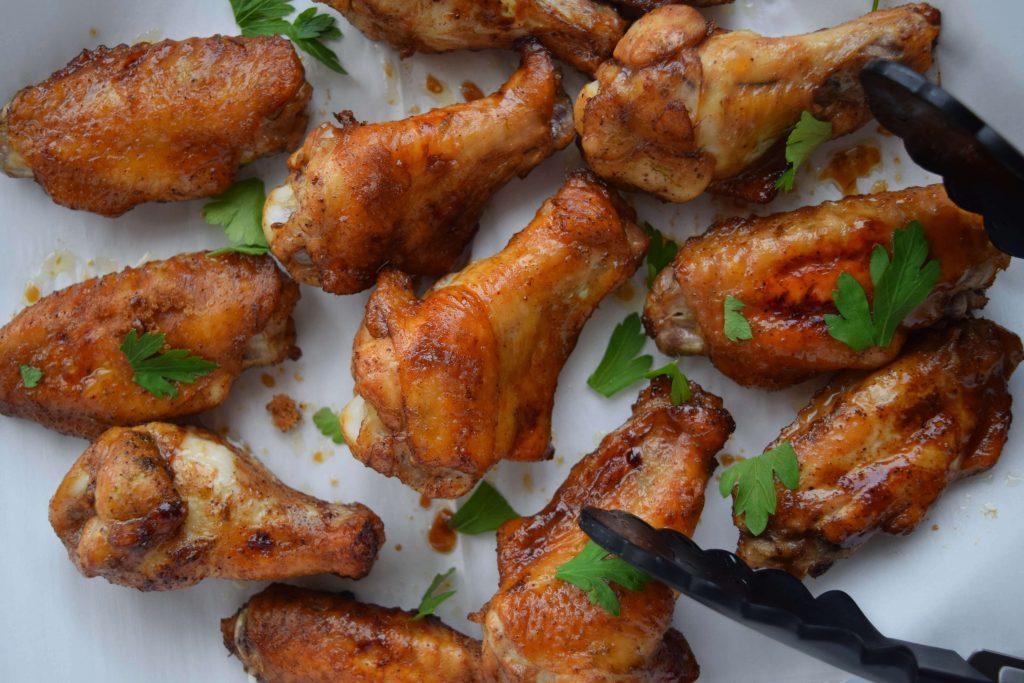 Super easy to throw together and tasty as heck to boot! These are perfect since you know you're going to need some delicious grub at halftime.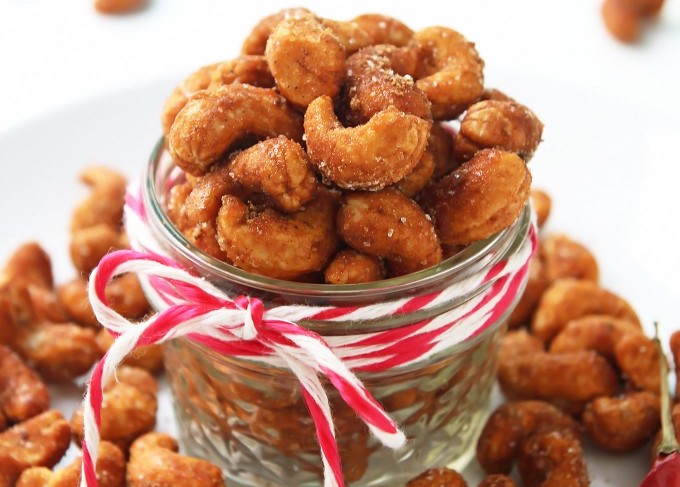 Not satisfied with plain old mixed nuts? Don't worry, we've got you covered! These are gourmet snacking goodness that are sure to be gone before you know it!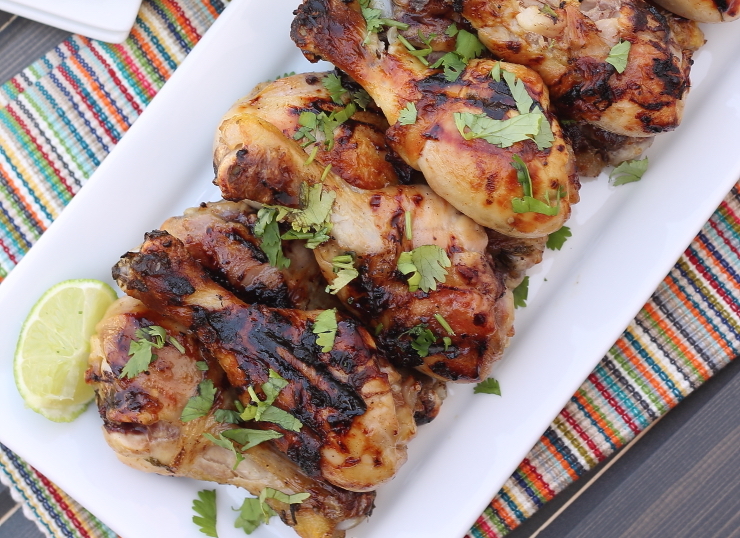 Listen, in Oregon we fire up the grill no matter the weather if there's a good enough reason. This definitely counts as a reason worthy of digging your grill out of the snow and grabbing a beer.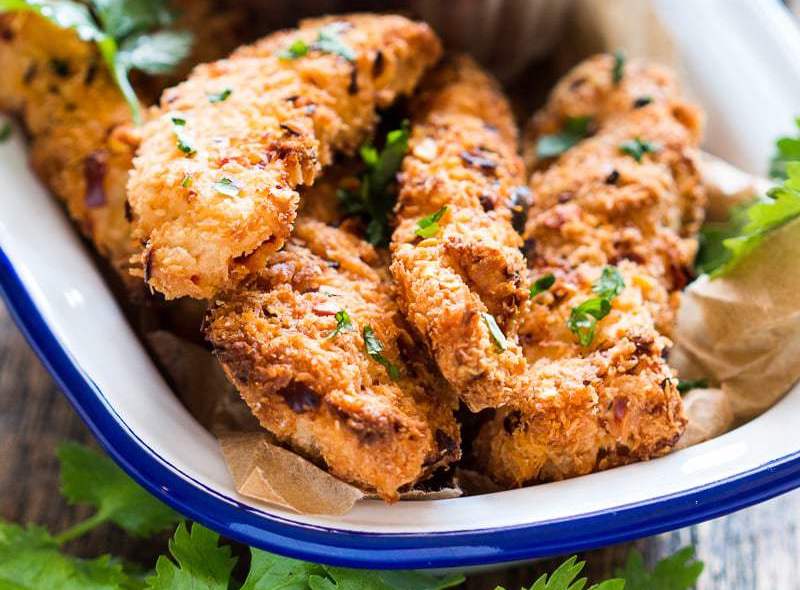 Prefer the oven? These tasty chicken strips are super savory, a little crunchy and just the right thing to snack on while you cheer on your team this game day.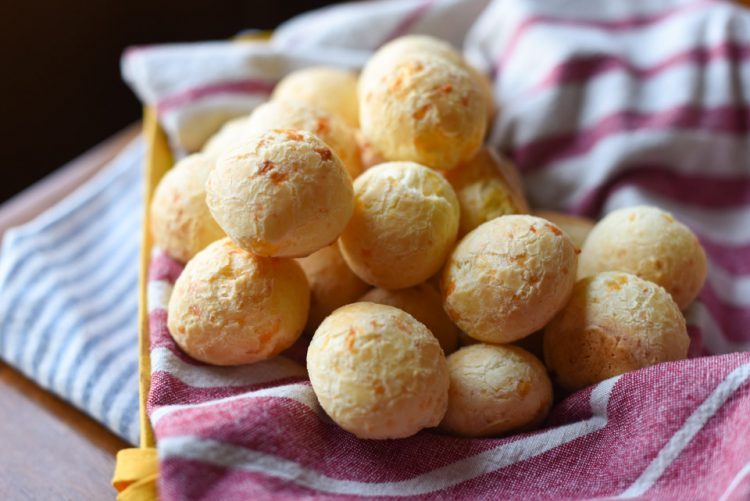 These are as addictive as chips and just as tasty. You're guests are sure to cheer for more of these amazing little snacks.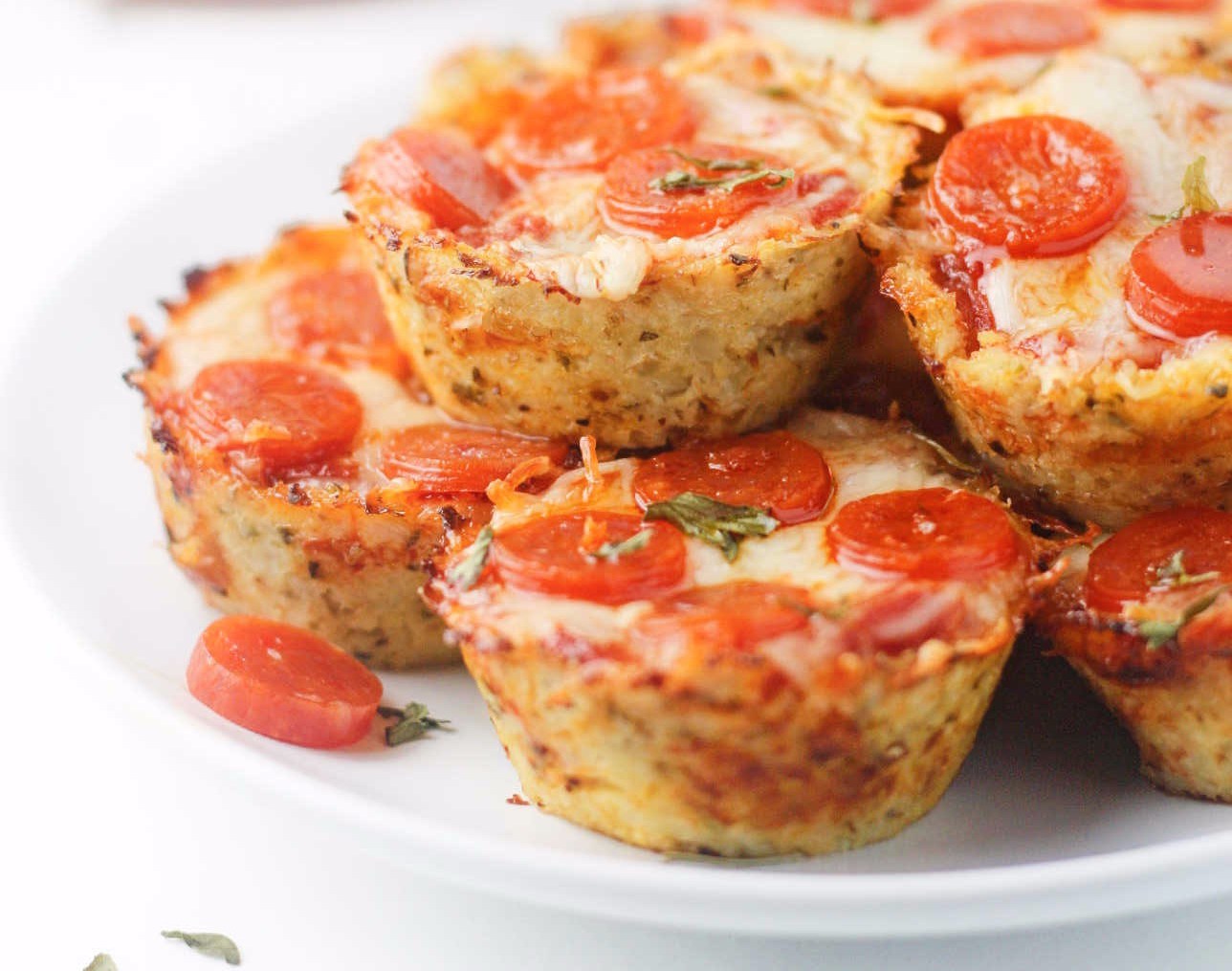 Little bites of pizza heaven in muffin form. I think you are going to love these!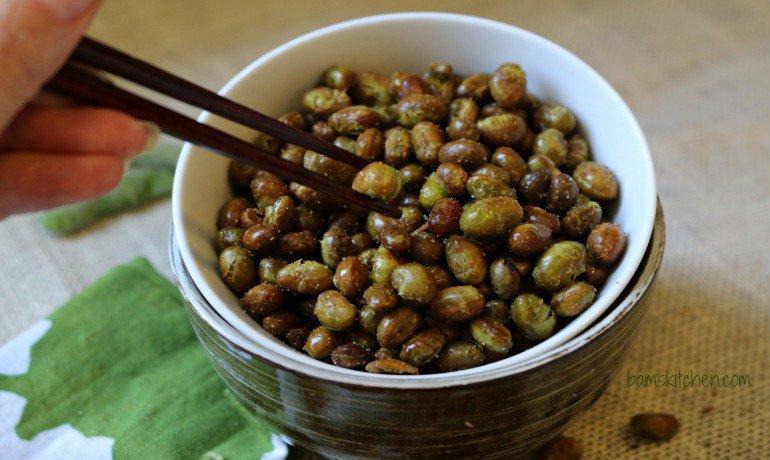 A healthier take on roasted nuts that your guests are sure to love this weekend!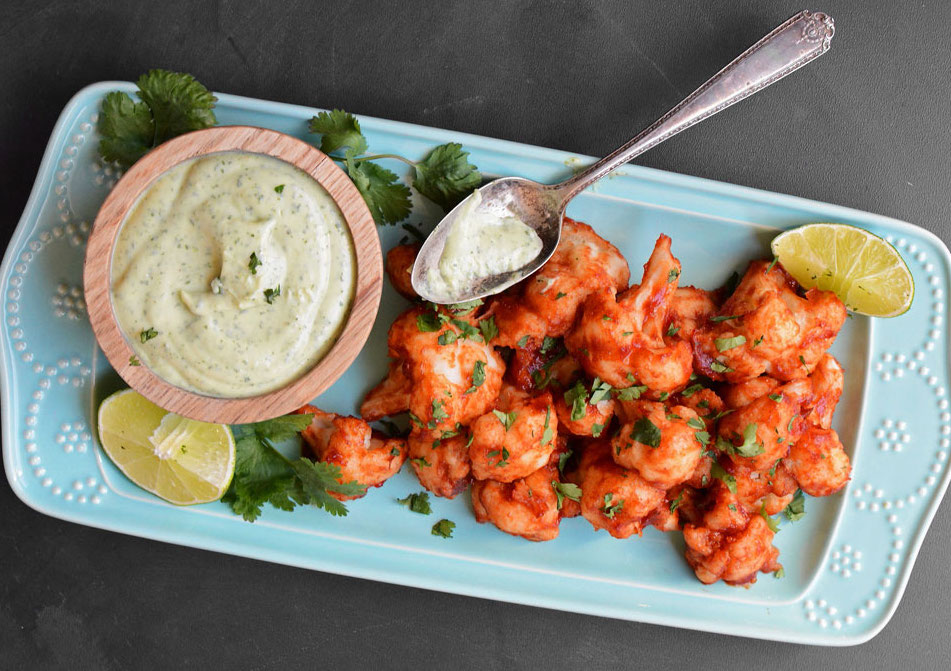 Not all of us are meat eaters but that doesn't mean you should have to miss out on the goodness that is buffalo wings. This wonderful recipe is sure to get everyone on board, vegetarian or not.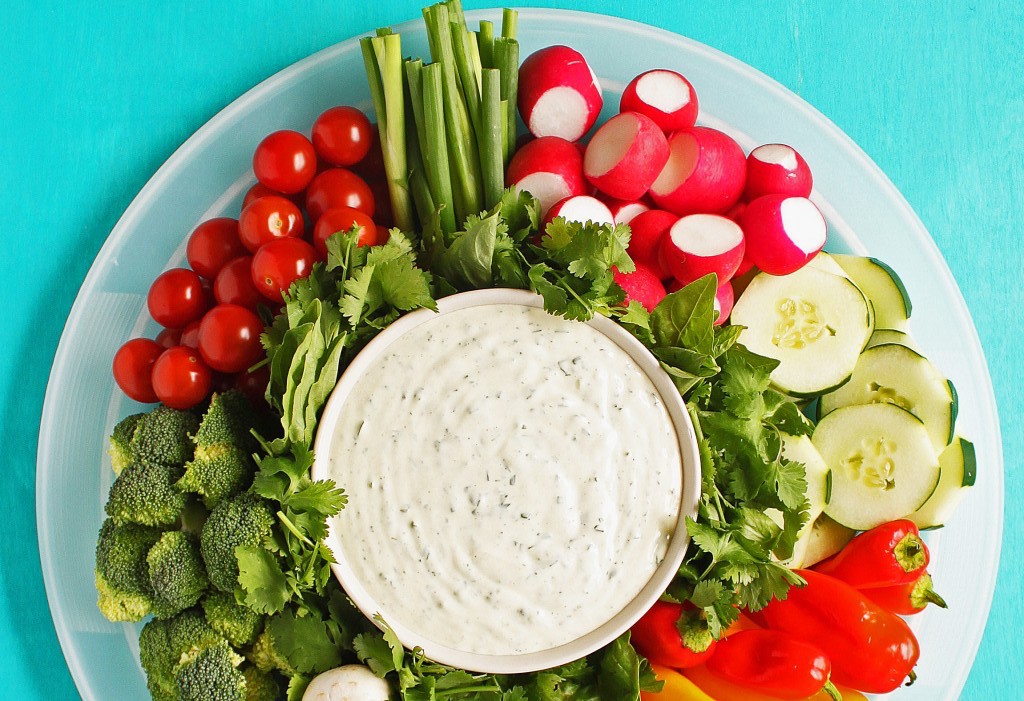 Classic and healthy, this is a great centerpiece to your coffee table on game day this year.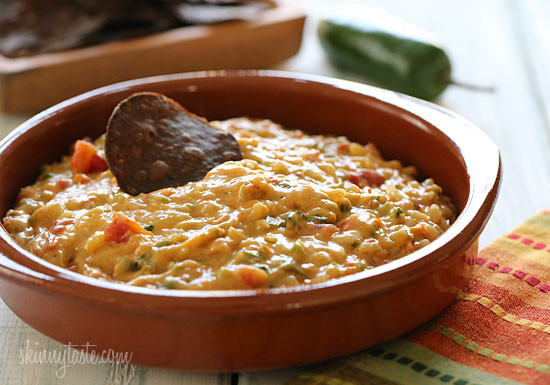 I love a good queso dip and especially if you can make it a little healthier! I am definitely sold on this snack recipe!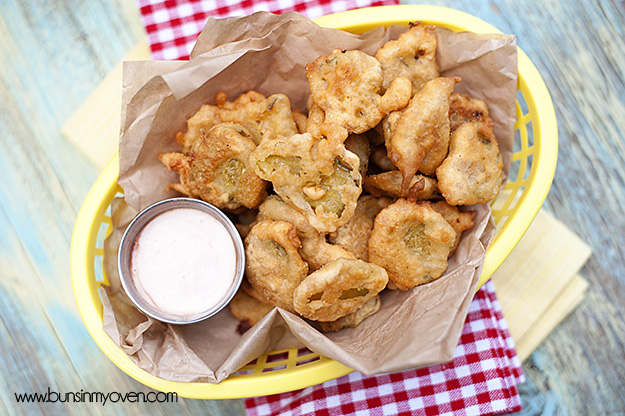 If you have never had a fried pickle before… You are going to forget about onion rings and french fries for a little while. These are the king of snack foods.