The Best Roast Chicken in a Skillet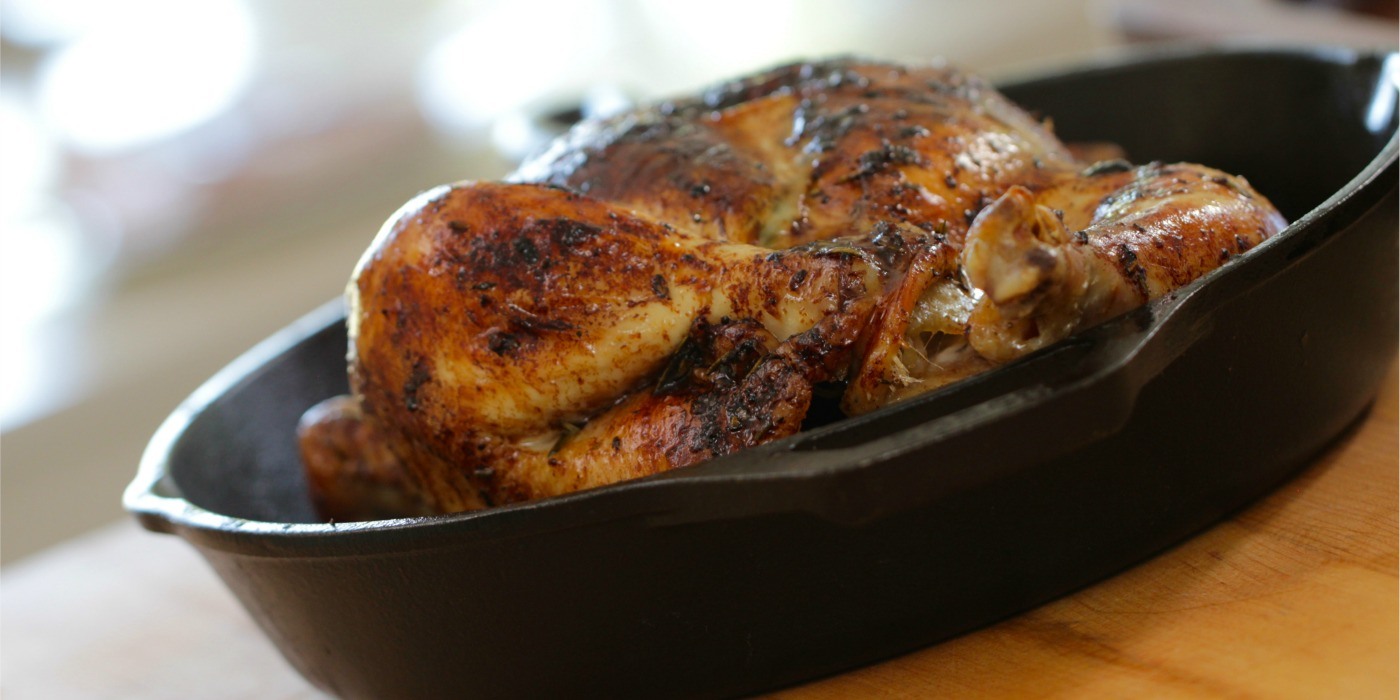 Beth Le Manach of Entertaining with Beth is sharing her top picks for a well stocked kitchen just in time for heading back to school! Make a pledge to cook more often this fall with the help of these beautiful products.
Beth will also be demonstrating her favorite recipes using these products, from a succulent roast chicken to quick and easy panini recipes that will get dinner on the table in a flash!
Check out this week's video where Beth is sharing her recipe for Roasted Chicken in a Skillet with Caramelized Root Vegetables using a Lodge cast iron skillet and Wusthof knives. She even shows how to carve the chicken and clean + season your cast iron afterward!
Beth's Roasted Chicken in a Skillet with Caramelized Root Vegetables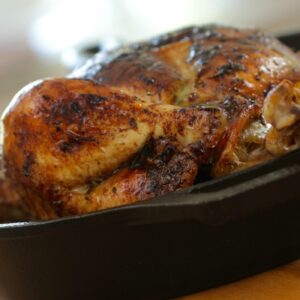 INGREDIENTS
For Chicken:
1 whole 4lb (1800g), Kosher chicken
3 tbsp (45 ml) butter
1 garlic clove, minced
½ tsp salt
1 tsp (5 ml) fresh rosemary, minced
Freshly cracked pepper
1 Vidalia onion, cut into chunks
2 red potatoes, skin on, cut into chunks
2 sweet potatoes, skin on, cut into chunks
3 garlic cloves, sliced
2 tbsp (30 ml) olive oil
1 tsp (5 ml) herbs de Provence
¼ cup (60 ml) white wine
1 tsp (5 ml) Dijon mustard
½-3/4 cups (120ml-180ml) chicken broth
Freshly cracked pepper
INSTRUCTIONS
Preheat oven to 350F/(176C)
Allow chicken to come to room temperature. About 15 mins or so.
Melt butter, add garlic, salt, rosemary, and pepper. Set aside.
Insert a spoon between the breast meat and skin to loosen the pocket. Spoon in 2 spoons of the butter mixture inside the pocket of each breast. Massage skin to distribute butter over breast meat. Reserve about ½ tbsp (7 ml). of butter in order to brush the top of the chicken. Place chicken in a 10" (25 cm) cast iron pan. Tie legs together with butcher's twine. Remove any excess fatty skin at the bottom with kitchen shears. This is so you don't end up with a greasy pan sauce.
Brush skin of chicken all over with remaining butter. Sprinkle skin with salt and pepper to taste.
In a second cast iron skillet, layer the onions and both potatoes. Drizzle with olive oil, salt and pepper to taste and herbs de Provence.
Place both skillets in the oven for 1 hour and 30 mins. Every 20 mins or so, spoon the pan juices of the chicken over of the top of the chicken, and add a spoonful or so to the vegetables too.
Once the vegetables start to cook down and become tender you can begin to stir them occasionally, adding the chicken pan juices often.
Once the chicken is done and its internal temperature has reached 165F, remove the skillets from the oven. Transfer chicken to a cutting board. Allow the chicken to rest for 10 mins.
While resting, prepare the pan sauce. Deglaze the pan with the wine, heat until reduced by 1/3. Add the mustard and whisk. Slowly add ½ cut of chicken broth until desired consistency. Season with freshly cracked pepper.
Carve chicken and place on a platter. Spoon the pan sauce over the chicken. Serve with the vegetables. Dinner is served!