​Roasted Garlic Deviled Eggs with Prosciutto & Basil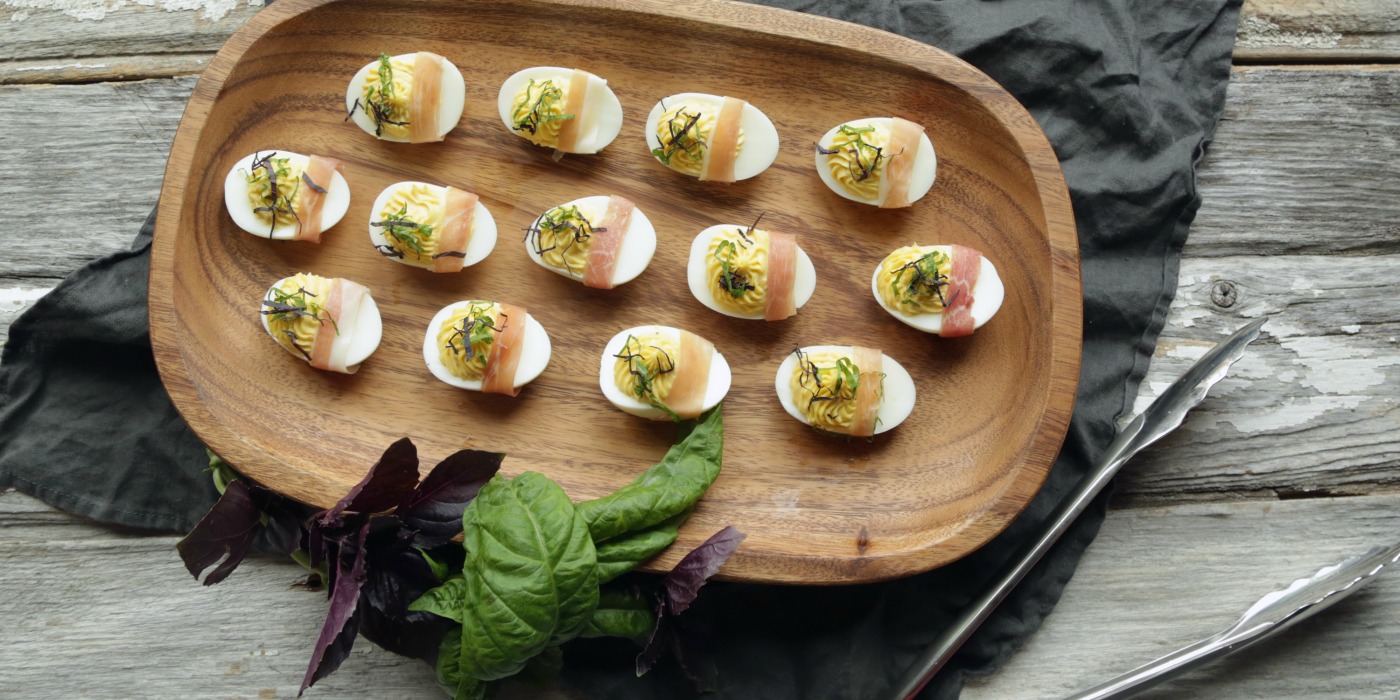 I don't know if it's just me or if I've been seeing all types of cool deviled eggs in restaurants and all over the Internet. So in the spirit of this trend, I decided it was time to hop on the band wagon, but with my own twist, of course! Since deviled eggs are so rich in flavor to begin with due to the yolk, I decided to add a few more things to help take it to the next level.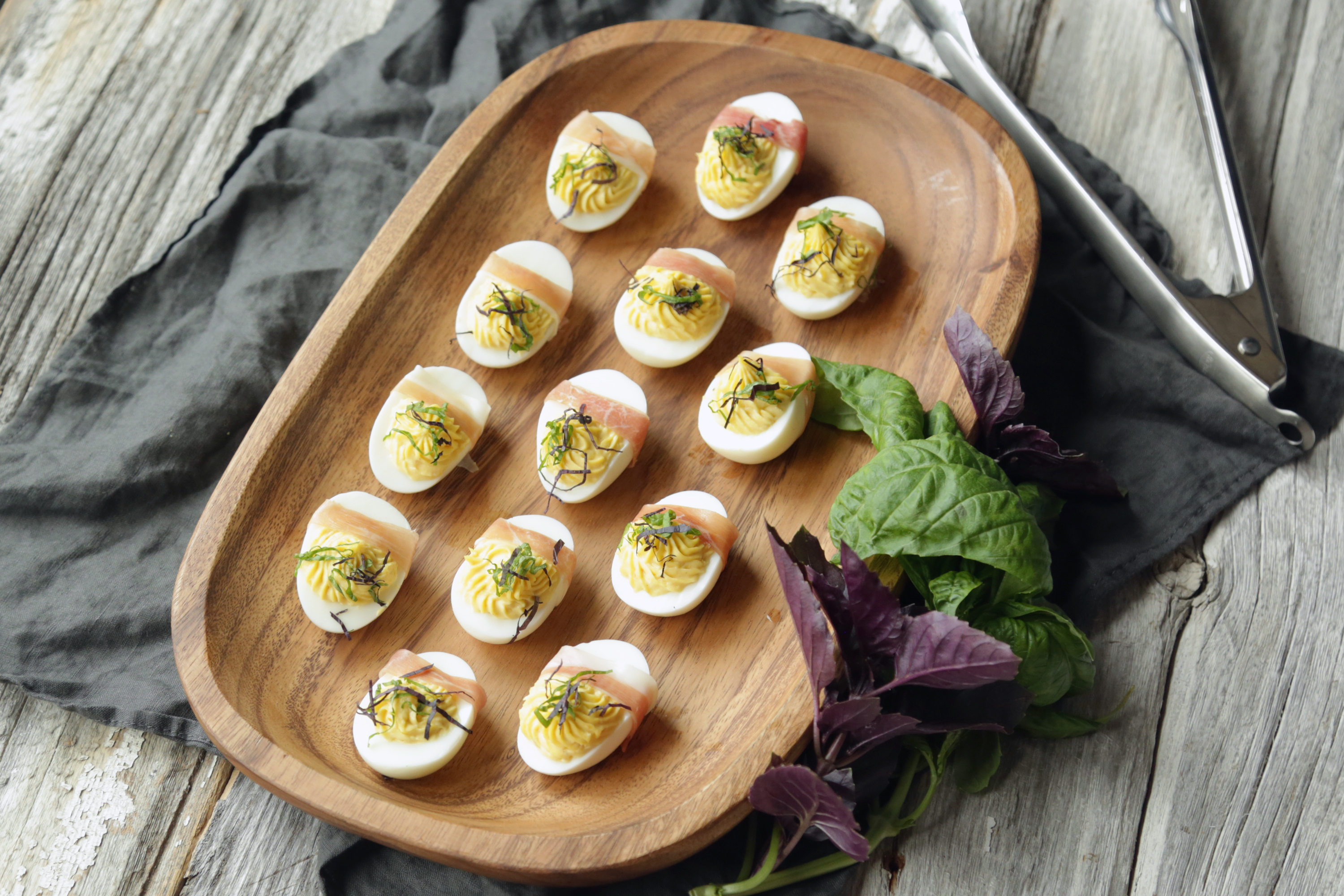 First, it starts with hard boiling the eggs, and I can tell you I've tried every which way and none of them are without their flaws. I've started in cold water, I've started in boiling water, I've simmered, I've covered with a lid, used brown eggs, white eggs… you name it, I've taken a stab at it. To start off this recipe right and put some anxieties to rest, I used a Dash Go Rapid Egg Cooker that literally made the perfect hard boiled egg. It even gives you the option to make soft or medium boiled eggs depending on what you are wanting to do. All-in-all a huge help for this recipe as getting the hard boiled egg right is, like, 90% of a delicious deviled egg.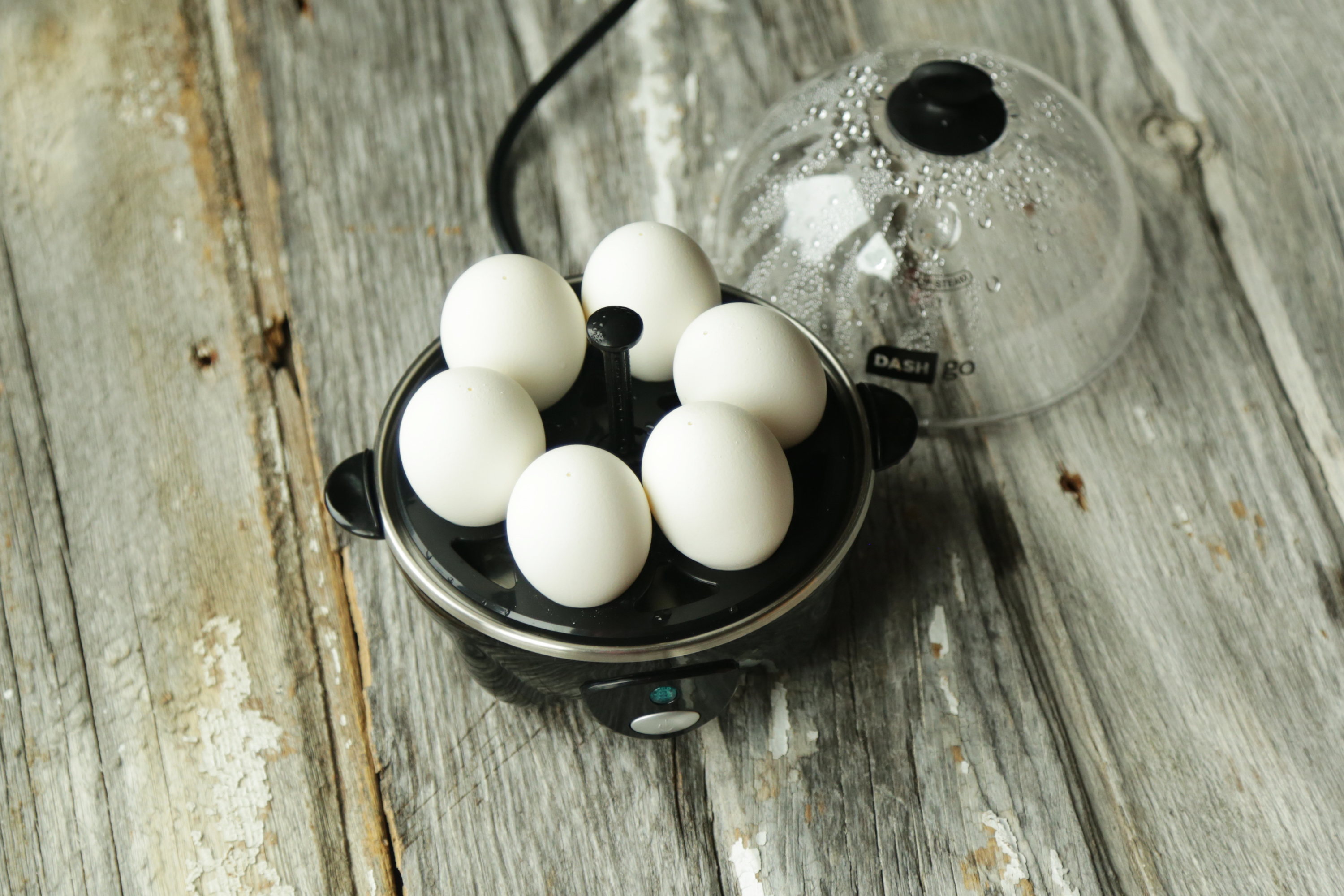 The other 10% are the ingredients! Outside of the yolk and mayonnaise, the recipe is fair game! I love roasted garlic, truffle oil and prosciutto ham, so why not figure out a way to get all of those delicious flavors in there? I did, and it was amazing! I wrapped the finished deviled egg with a thin strip of prosciutto because I thought it would be a little weird julienned and then thrown into the filling.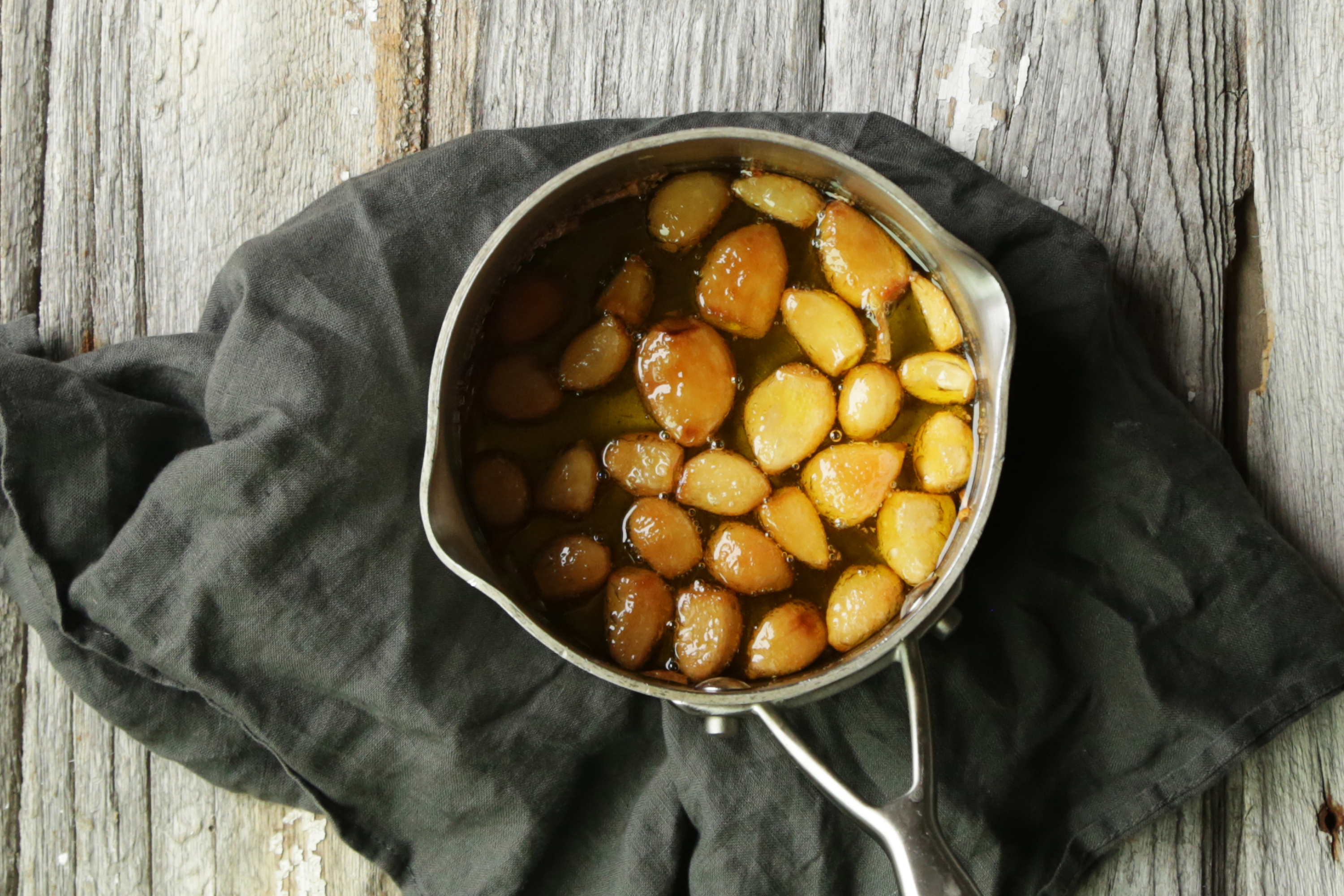 There are also a few ways to get the filling smooth, and it all starts with the hard boiled yolk. You can try using a microplane to grate, process the filling in a food processor, or just whip it extremely well with a whisk in a sturdy bowl. From there it's just folding in the rest of the ingredients.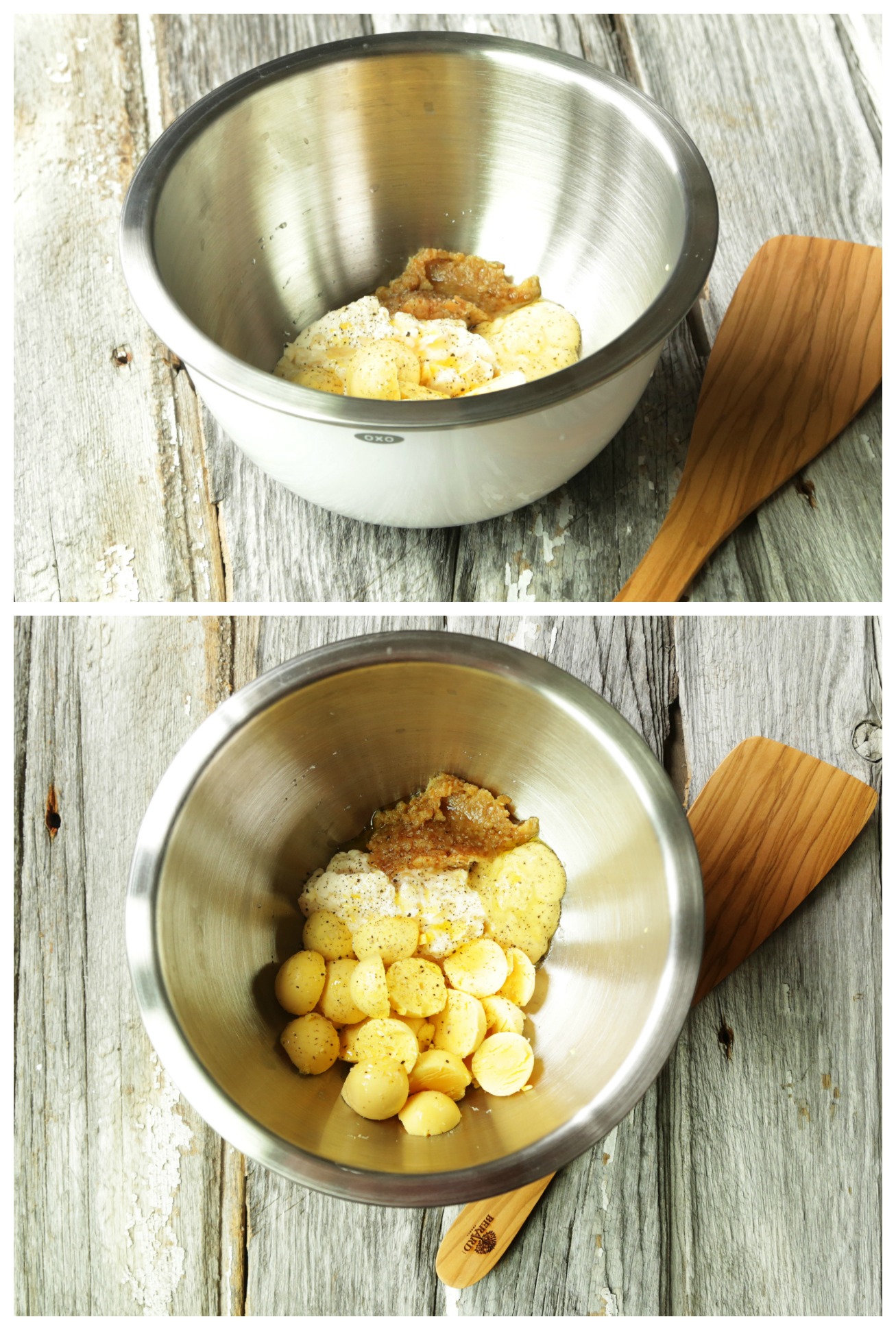 These Roasted Garlic Deviled Eggs with Prosciutto and Basil were beyond delicious and even better, they were incredibly easy to make. If you want to impress a few guests at your next get together, here's the recipe for you.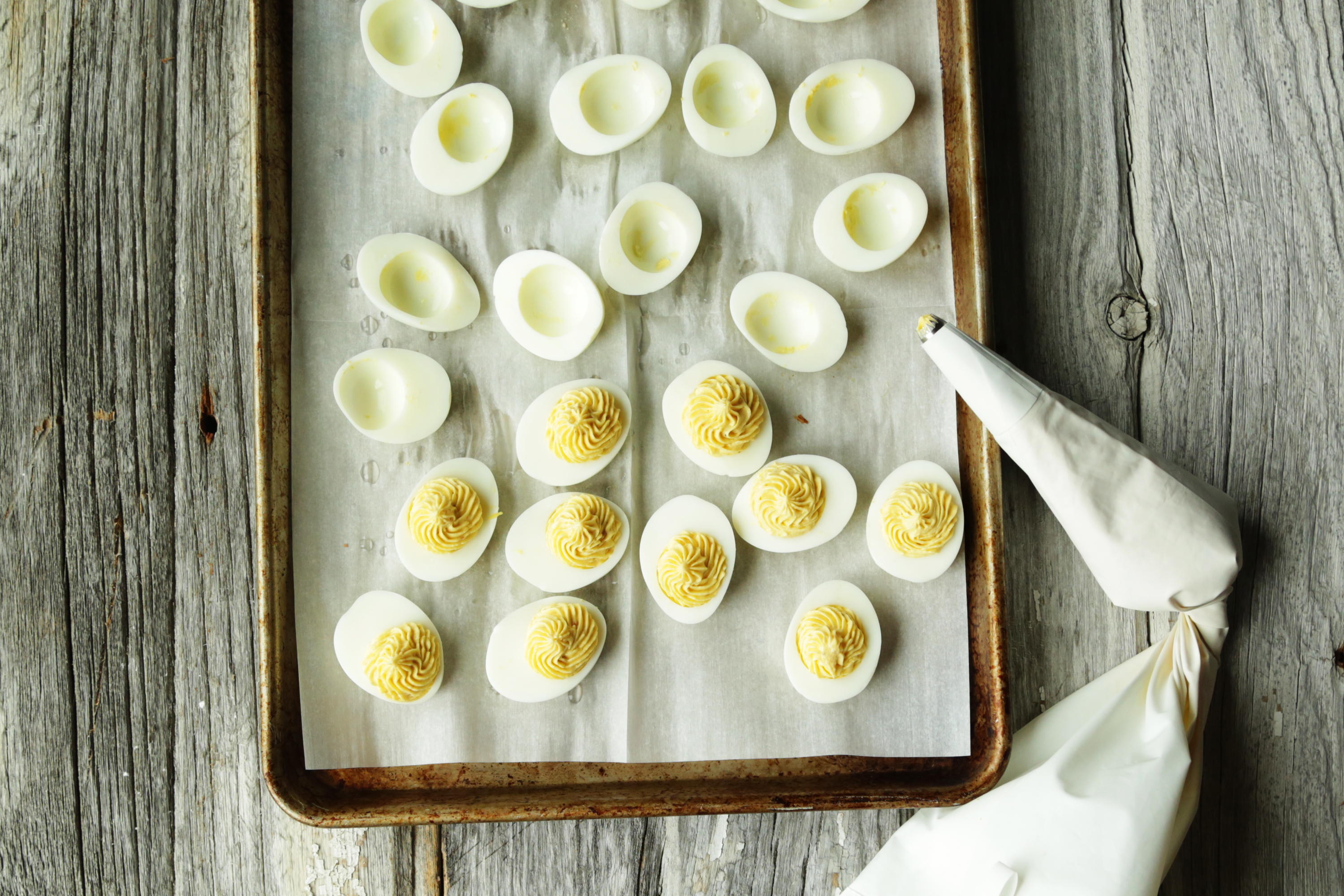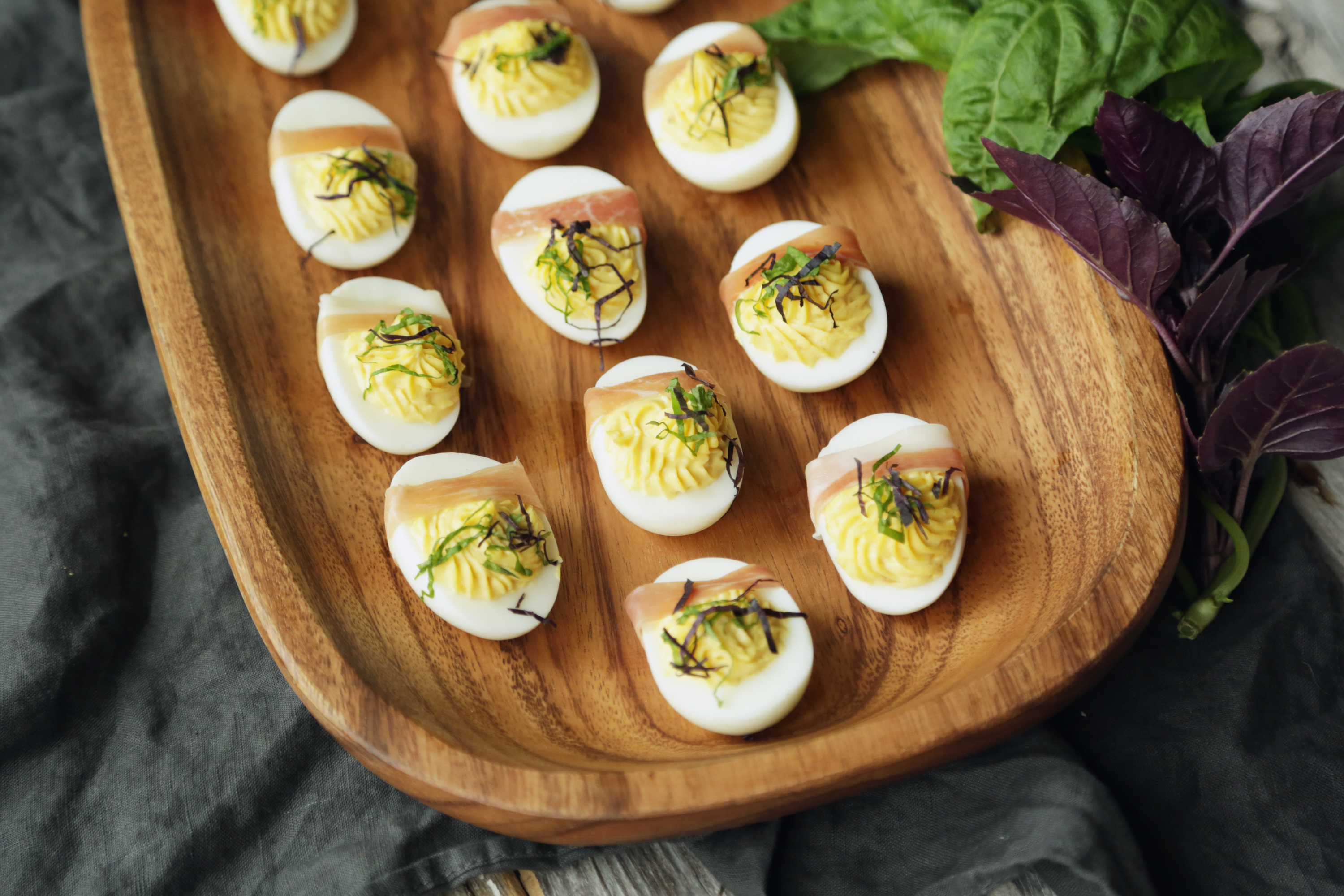 Roasted Garlic Deviled Eggs with Prosciutto and Basil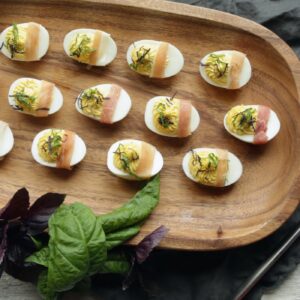 INGREDIENTS
8 hard boiled eggs
3 tablespoons of mayonnaise
1½ teaspoons of Dijon mustard
5 finely minced cloves of roasted garlic
1 teaspoon of truffle oil
16 thin strips of prosciutto ham
1 tablespoon of chiffonade fresh basil
1 tablespoons of chiffonade fresh opal basil
Kosher salt and fresh cracked pepper to taste
INSTRUCTIONS
Cut the hard boiled eggs in half and place the yolks in a medium sized bowl along with the mayonnaise, Dijon mustard, roasted garlic, truffle oil, and salt and pepper and whisk thoroughly until smooth. Transfer the mixture to a piping pastry bag with a #4 tip.
Place the half hard boiled eggs on a sheet pan and evenly pipe the egg yolk-mayonnaise mixture into the holes of the half hard boiled eggs.
Wrap the thin strips of prosciutto around the eggs, taking care not to overlap the piped egg yolk-mayonnaise mixture.
Garnish with both types of basil and chill before serving.