3 Ingredient Meatballs for Easy Entertaining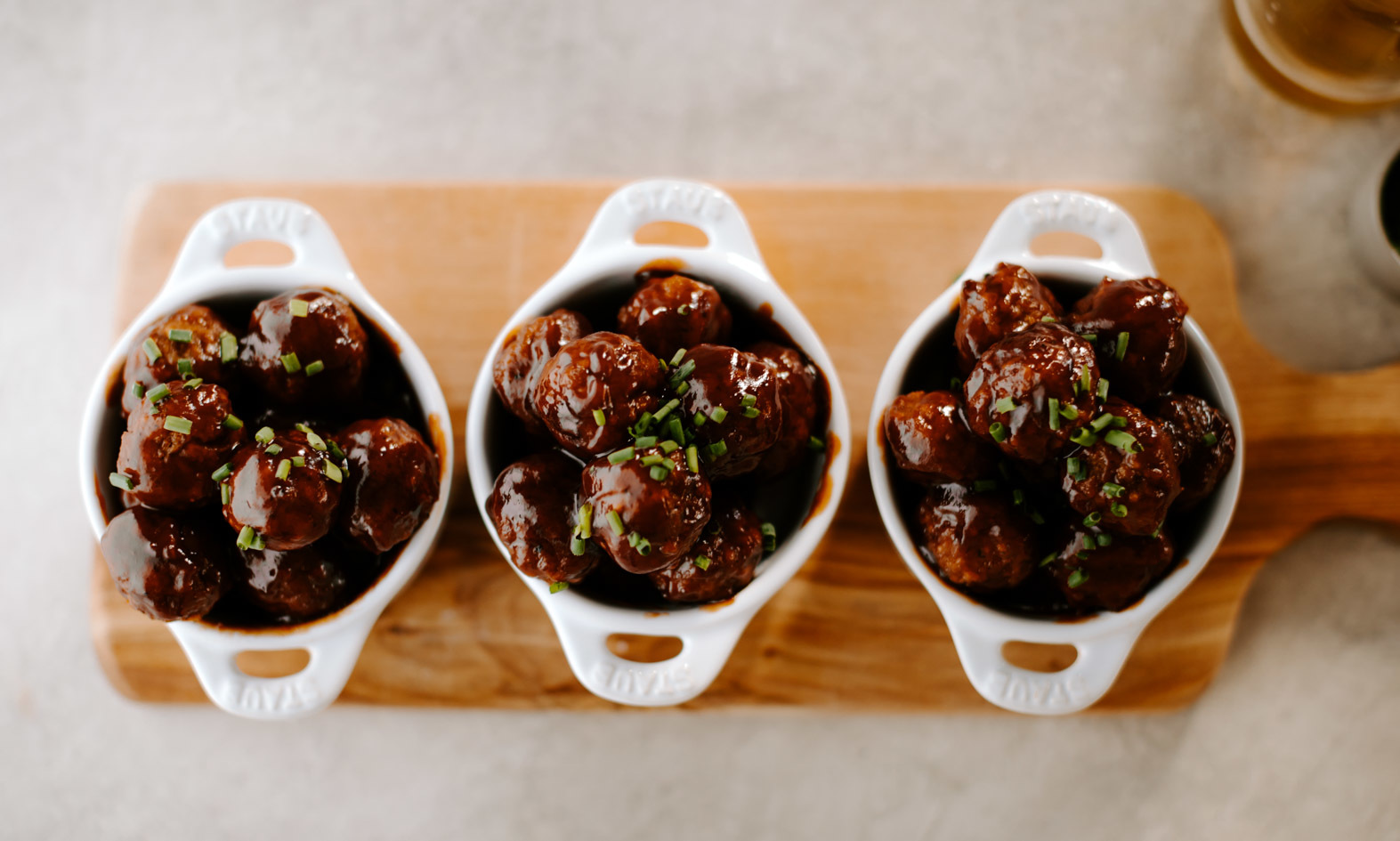 This is the easiest dish you will ever make to entertain a crowd, and that's a promise. I always find myself making these meatballs for holiday parties and football games. That's because it's generally crowd-pleasing, budget-friendly (hello, only 3 ingredients!), and takes no more than 15 minutes total.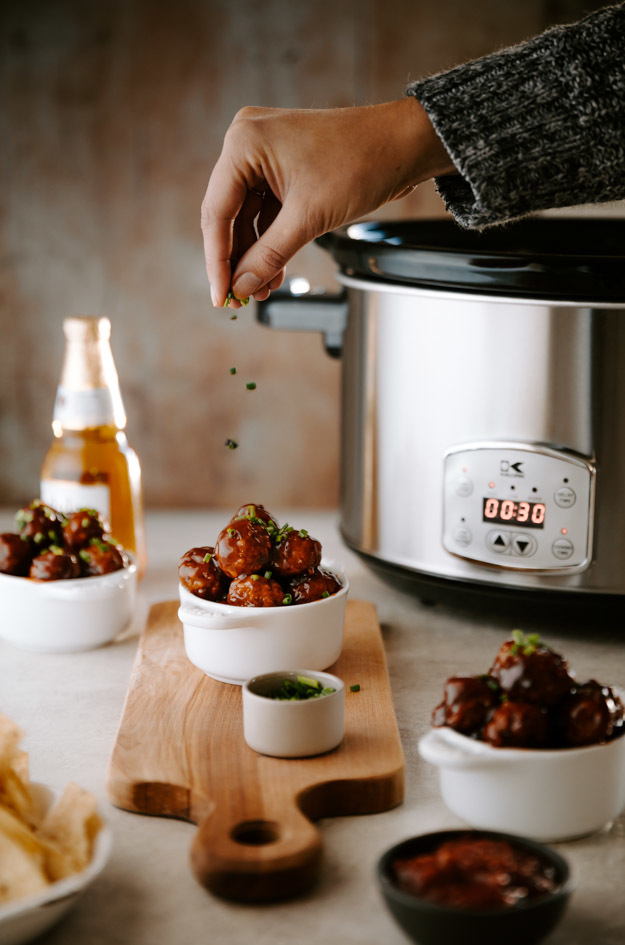 Not to mention a locking slow cooker makes travel easier, and I don't have to worry a minute about keeping the dish warm. Everyone goes wild for these meatballs — they're always the first dish to run out!
A few ways to make this dish even easier for you (Recipe Notes):
Sometimes I like to prep the meatballs in the oven. This gives me more time to get ready by removing some hand-on prep time, and the oven gives the meatballs a really yummy roasted flavor. Just throw the meatballs on a sheet tray and come back in 10.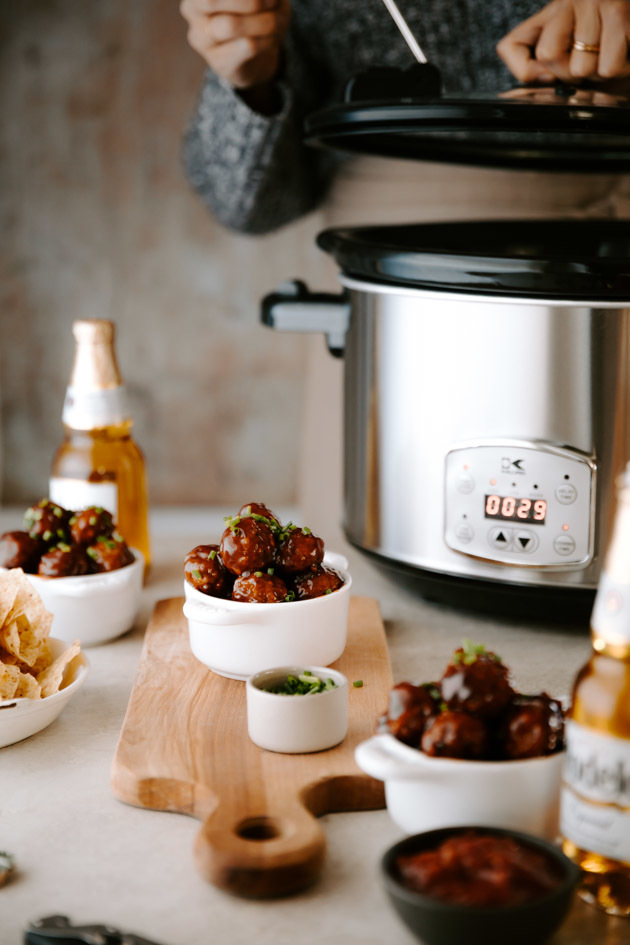 Another way to make this dish is to combine everything in a slow cooker and set it for longer before serving. Skipping the stove-top/oven gives you the most freedom and the least dishes, all you need to do is plan for it a bit more in advance – no big deal!
8 Qt. Digital Slow Cooker

By Kalorik

Shop Now
You may have heard of this dish before, with the use of grape jelly. Yuck. No, I'm just kidding, I'm not here to yuck your yum, but what I am here to do is suggest a new way. Queue the apricot preserves. Holy yum. It adds a slightly, dare I say, sophisticated flavor. I've had them both ways, and I prefer this version tenfold.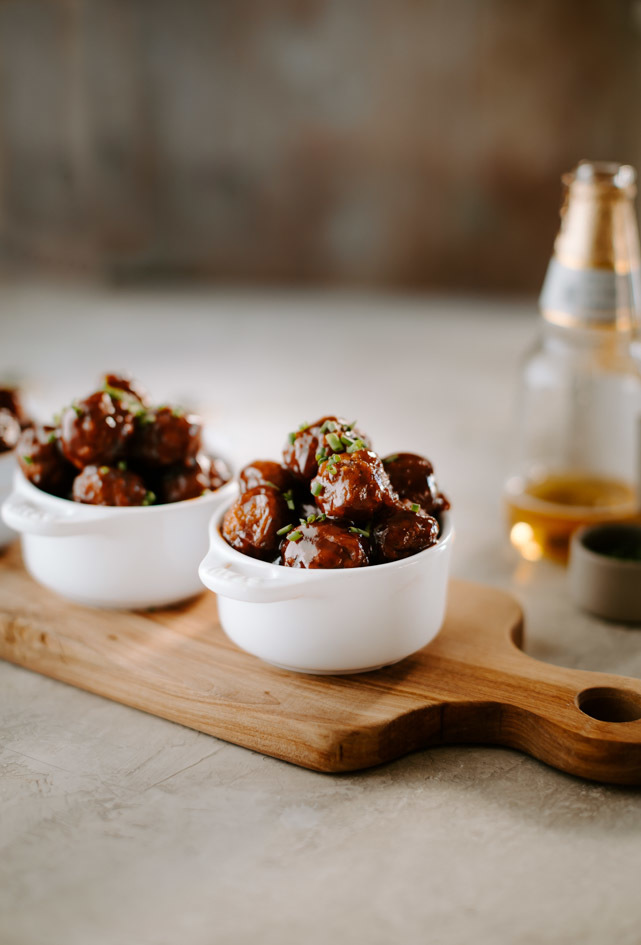 Swedish meatballs are the way to go. They have a really nice flavor that lends itself well to the apricot preserves. If you can't find them, or prefer Italian, no worries. I like the mini size for a more appetizer friendly, bite-size dish. However, feel free to do what you like best.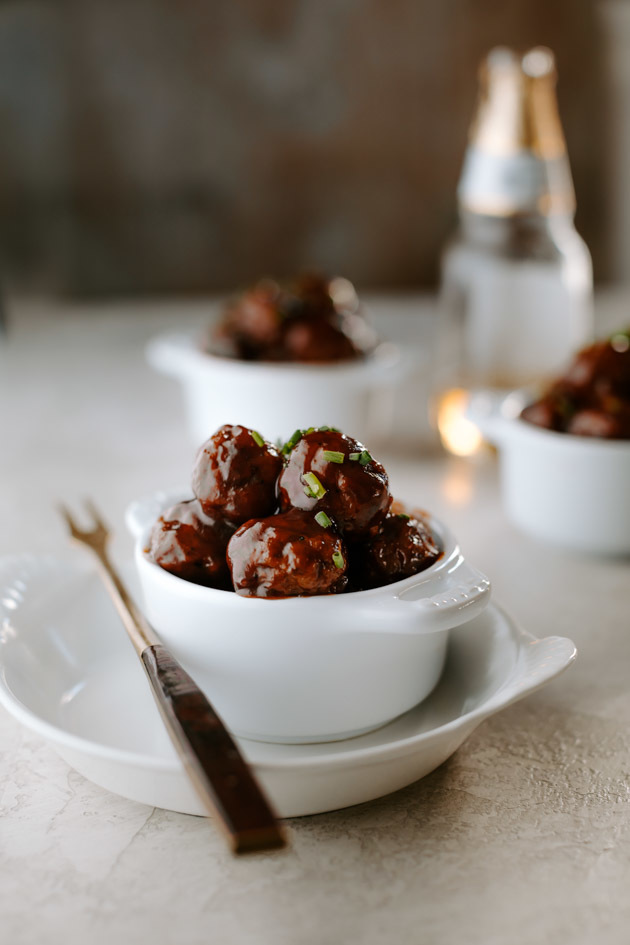 This recipe makes a ton of sauce. I prefer these meatballs saucy, but you could probably add 1/3 more meatballs in the sauce that will be made. Up to you!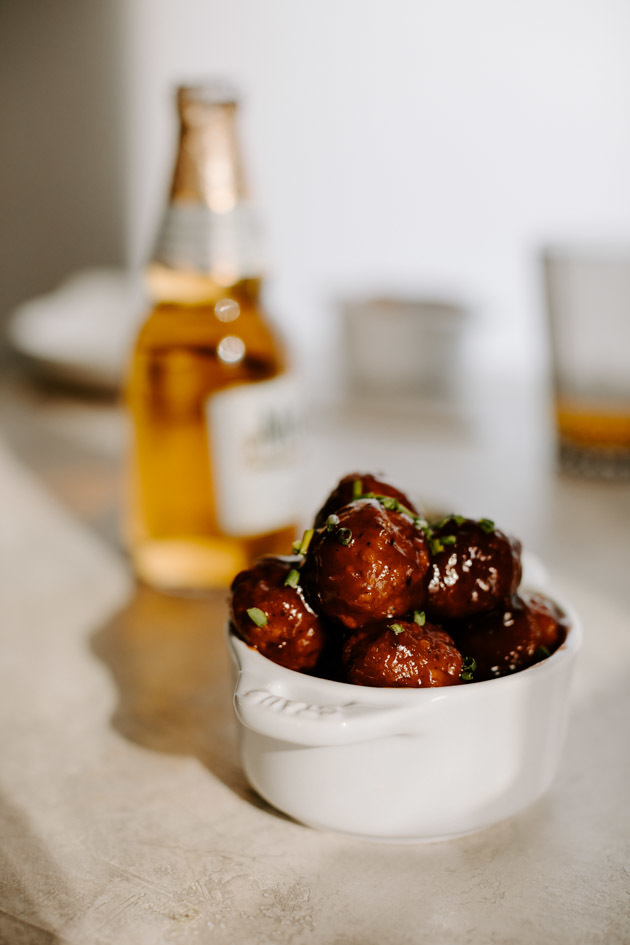 3 Ingredient Appetizer Meatballs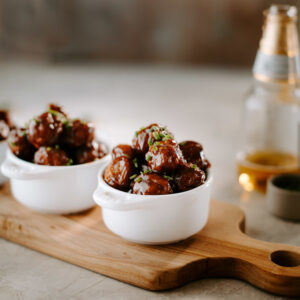 INGREDIENTS
3 lbs frozen Swedish meatballs
40 oz BBQ sauce (I like Sweet Baby Rays)
12 oz apricot preserves
INSTRUCTIONS
In a Dutch oven, combine meatballs, bbq sauce, apricot preserves, and cook over high heat. Stirring occasionally until heated through, about 10 minutes.
Transfer meatball and sauce into a crockpot and set to keep warm as long as needed. Serve with toothpicks. Enjoy!
Other Easy Appetizers:
Easy Last-Minute Appetizers: Popcorn, Candied Nuts, Marinated Olives