14 Autumnal Whiskey Cocktails to Get You Excited for Fall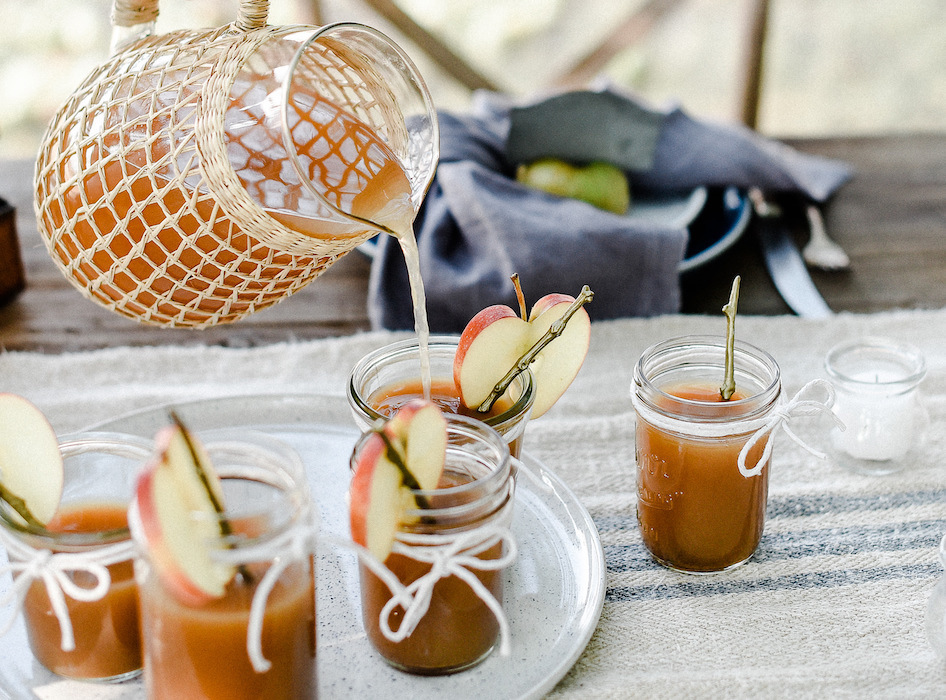 As we slowly transition our wardrobes, home decor and mindsets from summer to fall, we are already craving cool nights around the fire pit, pumpkin-spiced lattes (check out our boozy spiked version below!), apple cider, and homemade apple donuts.
If you're like us, you can never have too many whiskey cocktails in your arsenal. Therefore, we've put together a collection of our favorites. So go ahead and queue up Chris Stapleton's "Tennessee Whiskey" and Darius Rucker's "Whiskey and You", and invite some friends over for these cozy drinks that will warm you from the inside out.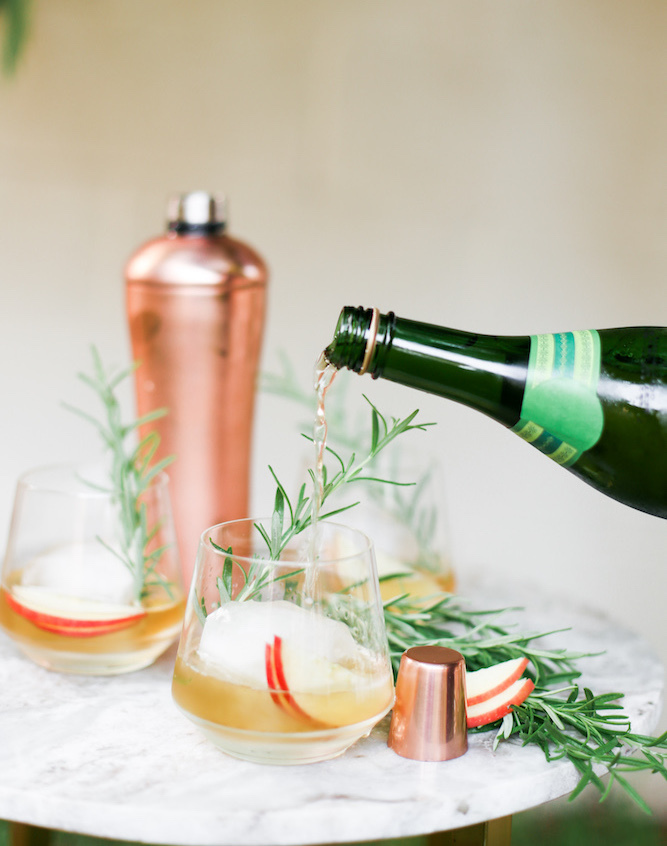 A signature cocktail sets the tone for celebrations and impromptu get-togethers. We've got you covered during crisp autumn days that are around the corner with these Apple Cider Whiskey Rose Cocktails.
Aura Hammered Copper Cocktail Shaker

By Old Dutch

Shop Now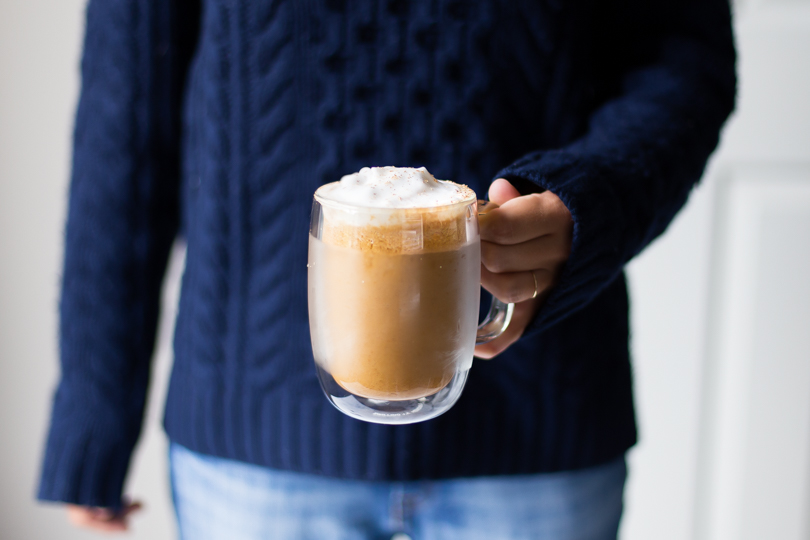 We've been dreaming about these Boozy, Frozen Pumpkin Spice Lattes since our favorite master mixologist, Colleen Jeffers, whipped these up for us. It's no secret that the quintessential PSL doesn't have the best reputation in terms of all-natural ingredients. So Colleen made her own version for us that's twice as decadent (more like a milkshake than a latte).
Professional 1500 Watt Peak Power Quiet Blender

By Hamilton Beach

Shop Now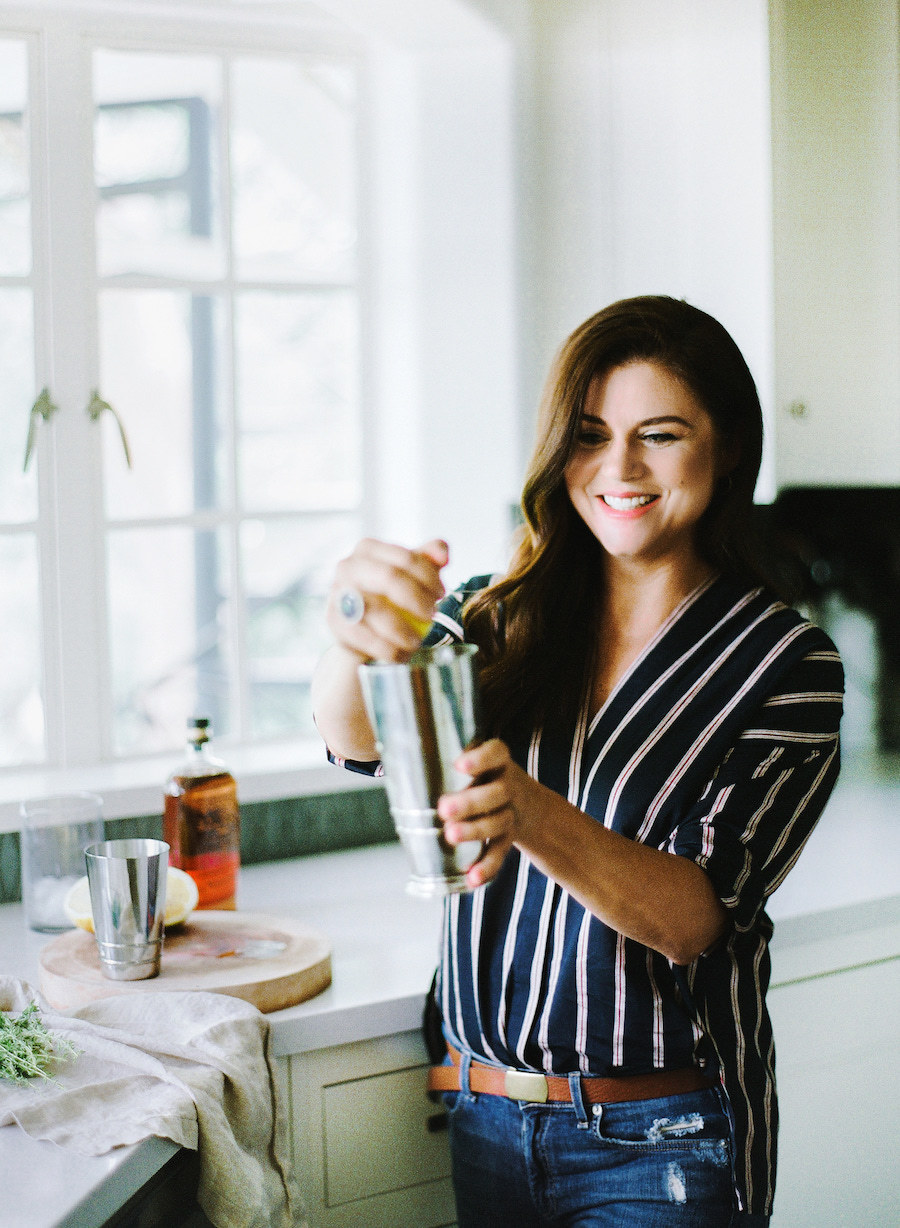 All of us at The Inspired Home fell for this Meyer Lemon and Thyme Whiskey Sour recipe when we met up with Tiffani Thiessen late last summer to talk about her cookbook Pull Up a Chair. It adds a twist to an old standby by adding savory thyme-infused simple syrup and fresh Meyer lemon juice to bourbon. To up the wow factor, Tiffani uses slow-melting ice molds and freezes a pinch of fresh thyme in each sphere.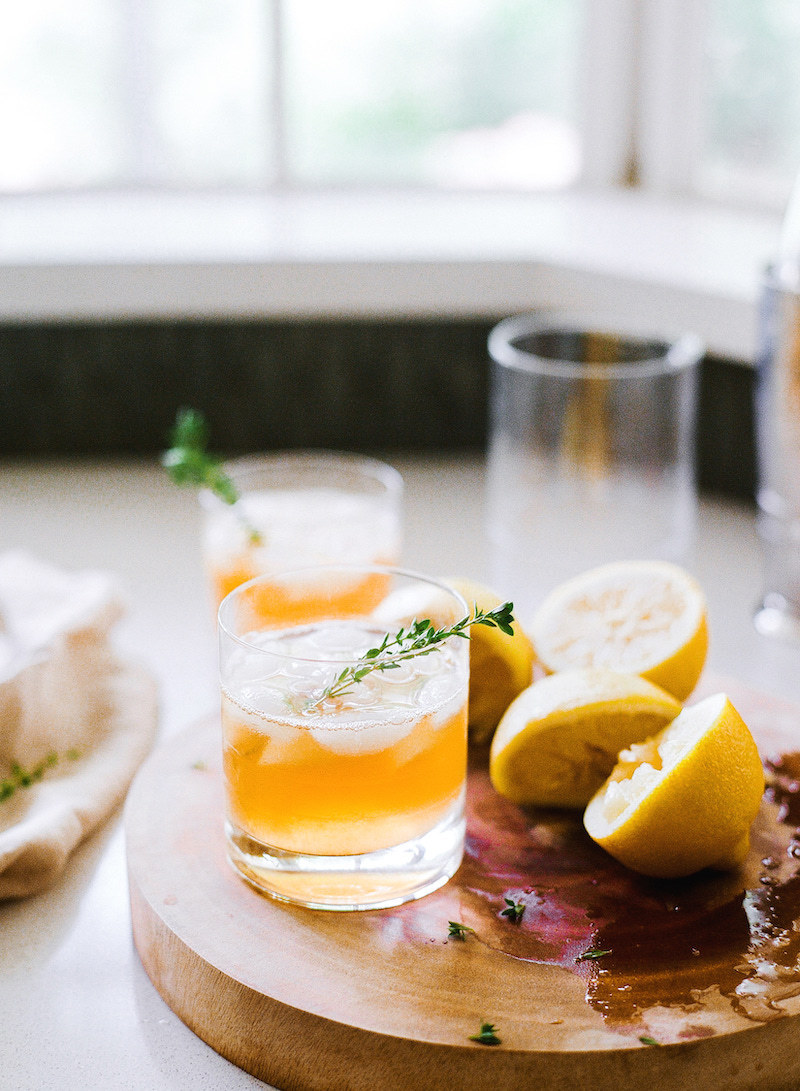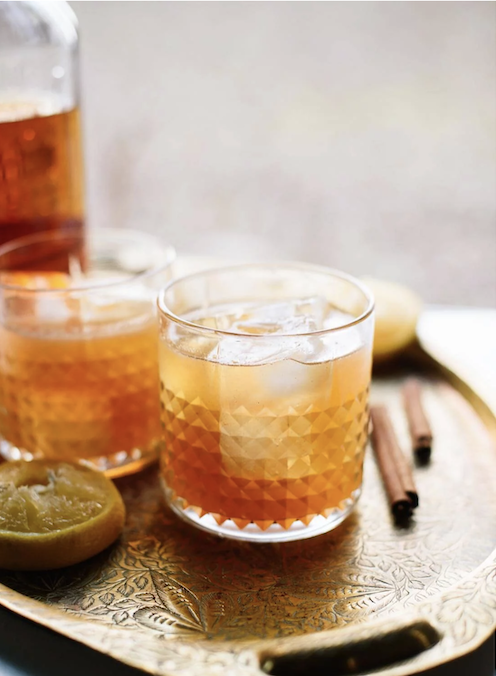 Any whiskey-lover will agree that you can never have too many versions of a classic. As we head into the colder months, keep this beautifully balanced Cinnamon Maple Whiskey Sour recipe from Cookie + Kate in mind. If you are serving guests, you can easily adjust the recipe and make a bigger batch in your cocktail shaker.
DuraCopper 5-Piece Cocktail Shaker Set

By Old Dutch International

Shop Now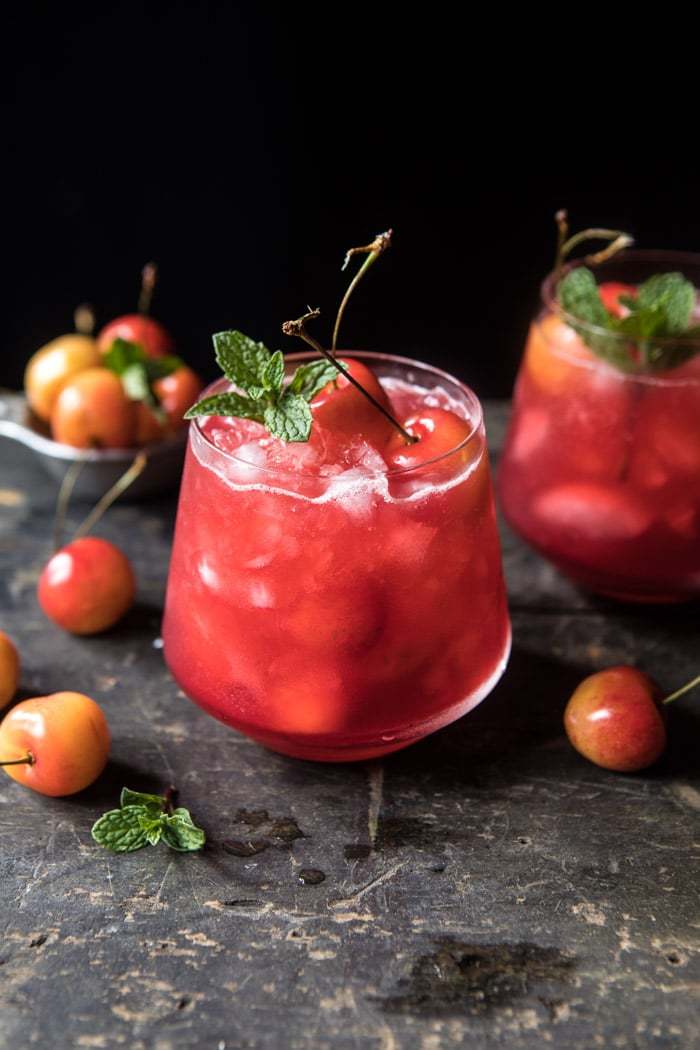 Whenever we want to step up our hosting game, we turn to Tieghan Gerard over at Half Baked Harvest (one of our very first contributors here at The Inspired Home) for inspiration. She doesn't disappoint with her easy and delicious Bourbon Cherry Old Fashioned which uses only five simple ingredients (good-quality bourbon, cherries, lime juice, orange bitters, and honey) and ready in under five minutes. While this recipe will be on repeat for weekend (or weeknight) entertaining, we also agree with Tieghan's assessment of this "perfect Saturday cocktail for sipping on the porch, preferably in an old rocking chair".
Double-Old-Fashioned

By Fortessa

Shop Now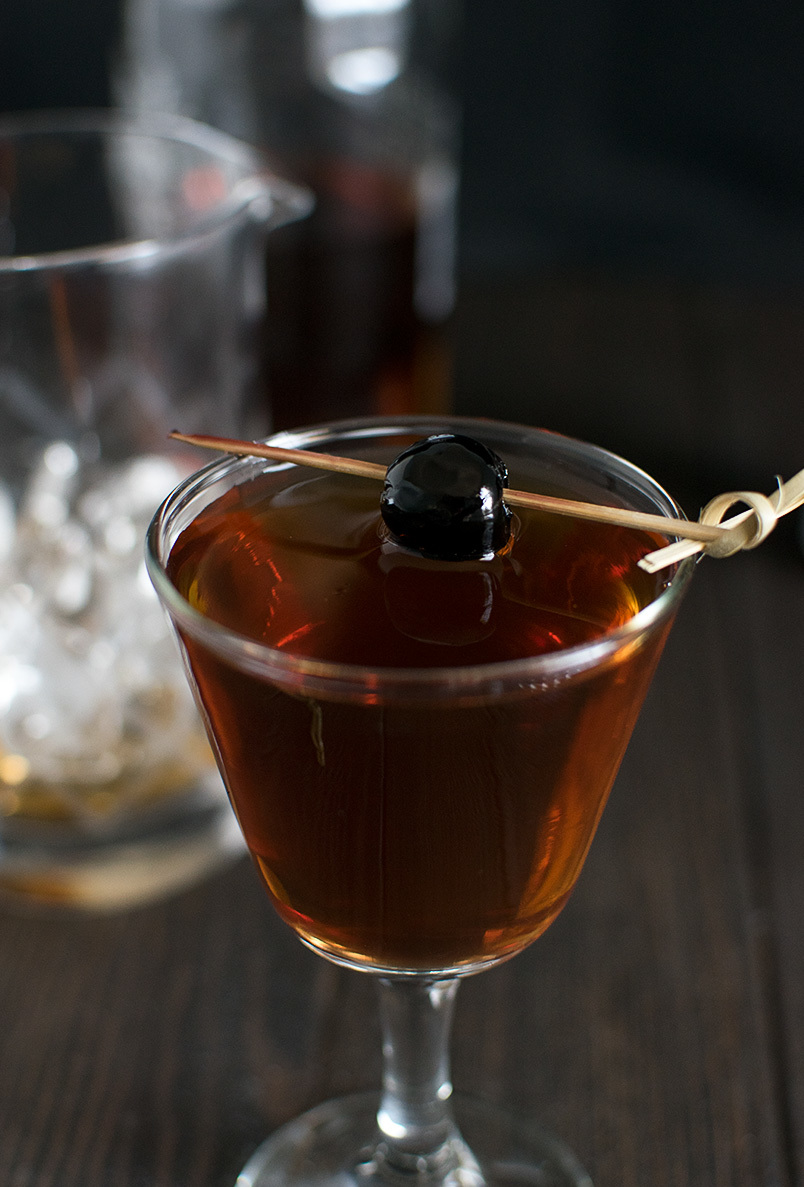 Truth be told, before doing our research, we didn't really know an Old Fashioned from a Manhattan. So we shall share our newfound knowledge with fellow aspiring whiskey cocktail aficionados:
The main difference is that an Old Fashioned uses sugar and is therefore much sweeter, while a Manhattan incorporates sweet vermouth which is more complex and bitter than sweet.
While this classic cocktail seems simple enough with just a few key ingredients (whiskey, vermouth, and bitters), it's fun to learn about the various nuances that each ingredient plays. For example, if you prefer a dry drink – go for Canadian Whiskey and Dry Vermouth. If you are looking for something a bit sweeter (without being overly sweet), try Bourbon and Sweet Vermouth. One of the best explanations we've found about the Manhattan is from The Spruce Eats, including recipes for variations on the original.
Cocktail-Coupe

By Schott Zwiesel

Shop Now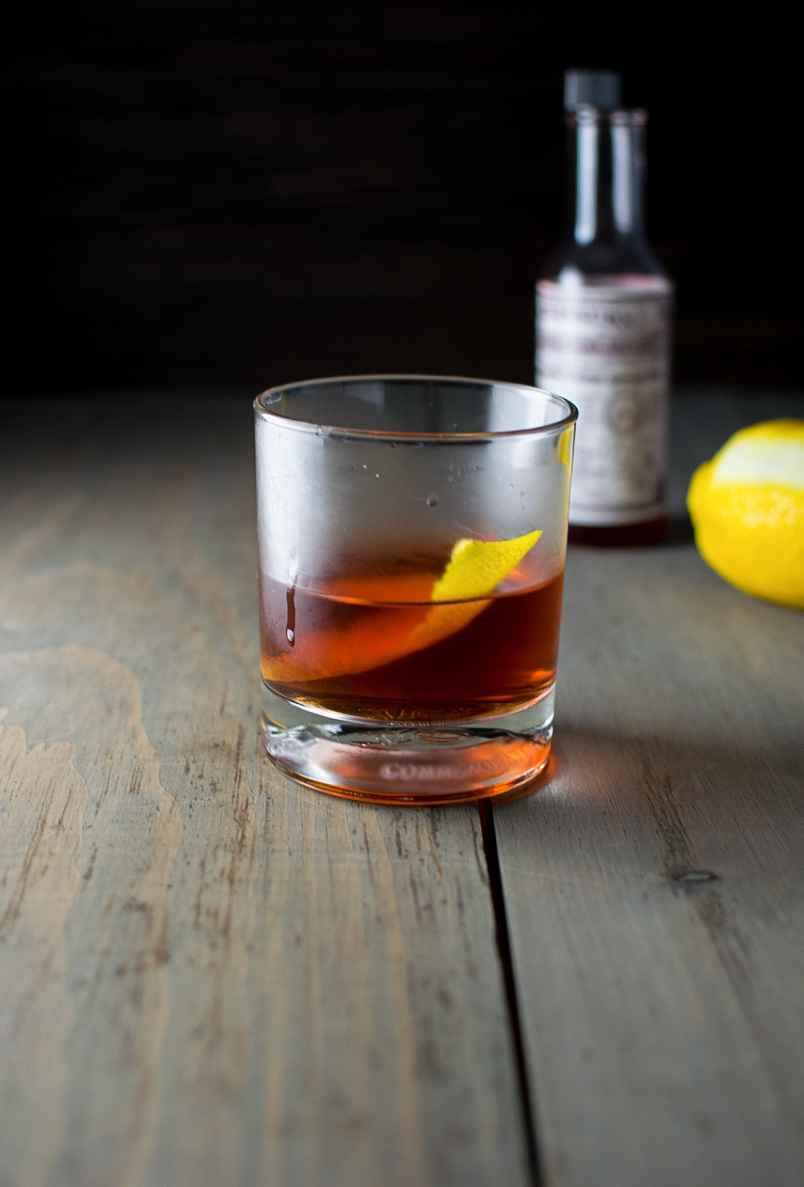 Likened as a "more citrus-y" cousin of The Old Fashioned thanks to its similar makeup – the Sazerac Cocktail originated from New Orleans French Quarter approximately 200 years ago. Kitchen Swagger's Sazerac recipe breaks down the combination of rye whiskey, sugar, absinthe, lemon peel and brought together by Peychaud's bitters which give the drink a reddish color and floral tones.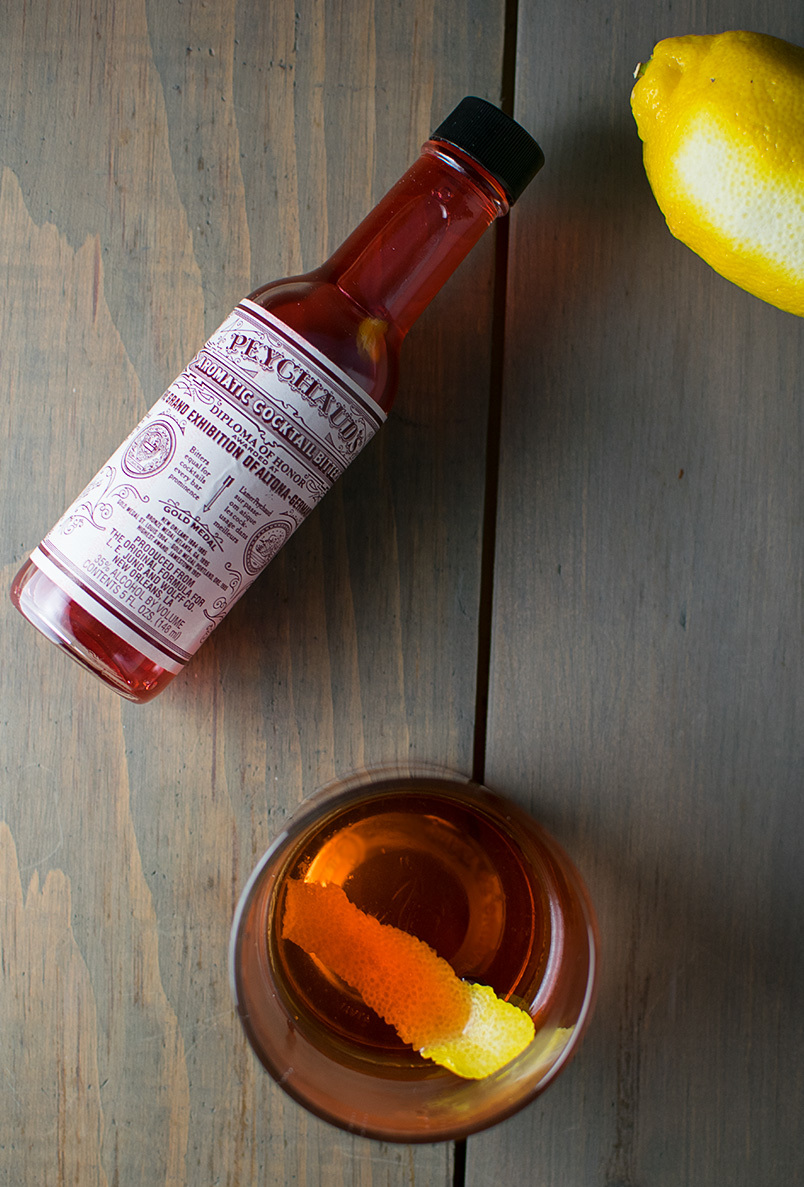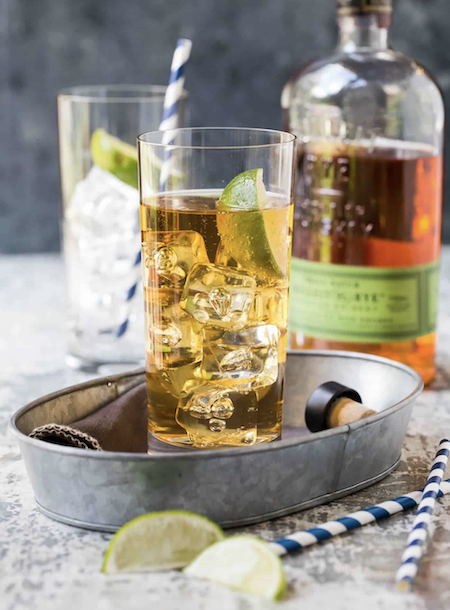 If you are entertaining and don't want to tend to the bar all night, a DIY cocktail bar is a great way to go. You really can't go wrong with this simple 3-ingredient whiskey drink since it has a reputation for appealing to even non-whiskey fans. The ginger ale and lime juice mellows the whiskey and gives it a fresh taste. Garnish With Lemon provides suggestions for serving this Ginger Whiskey Cocktail on your next DIY drink station. By now you have probably realized that the glass indeed matters when serving up various whiskey drinks. This one calls for a highball glass filled with ice.
The Revolver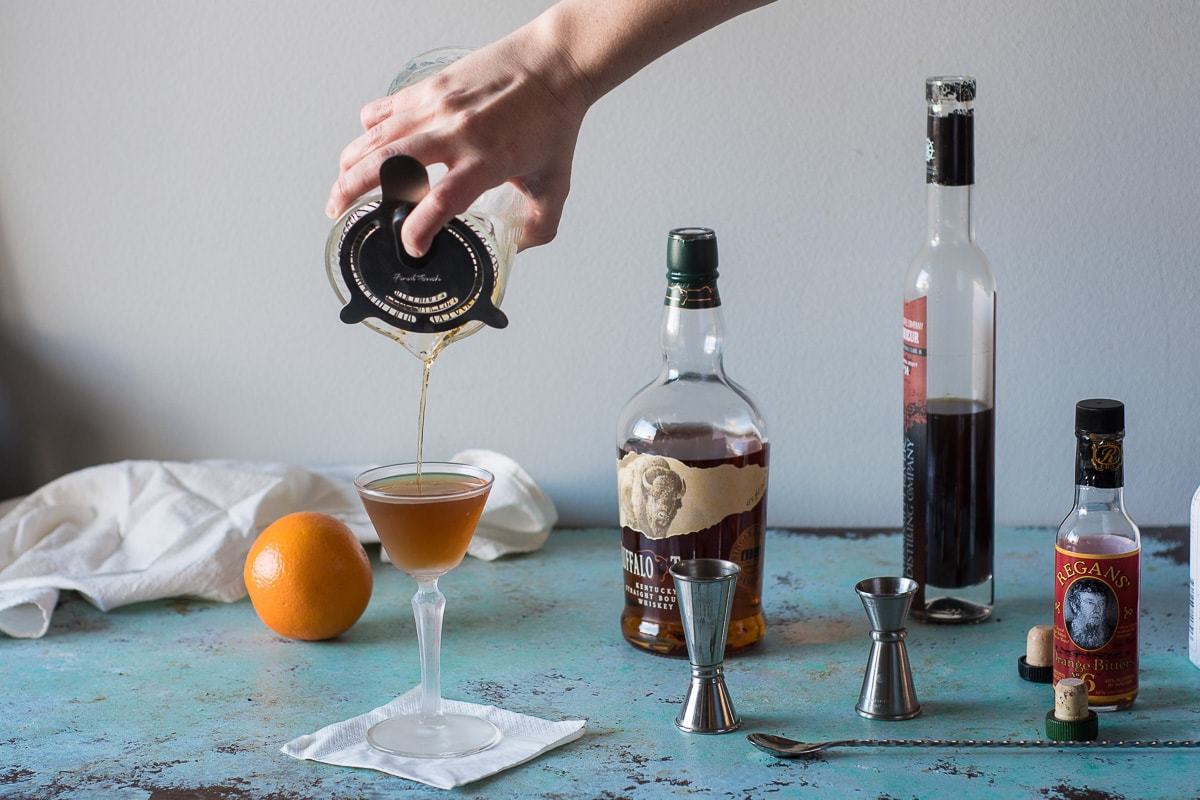 A combination of Bourbon, coffee liqueur, and orange bitters results in a deeply flavorful drink called The Revolver. This sophisticated cocktail was made famous by bartender Jon Santer in the early 2000s in San Francisco. You'll need a mixing glass, strainer, and stirrer for this one. If you are looking for a bit of a party trick, we suggest garnishing the drink with a flamed orange peel. Head over to Blossom to Stem for the Revolver recipe and step-by-step directions.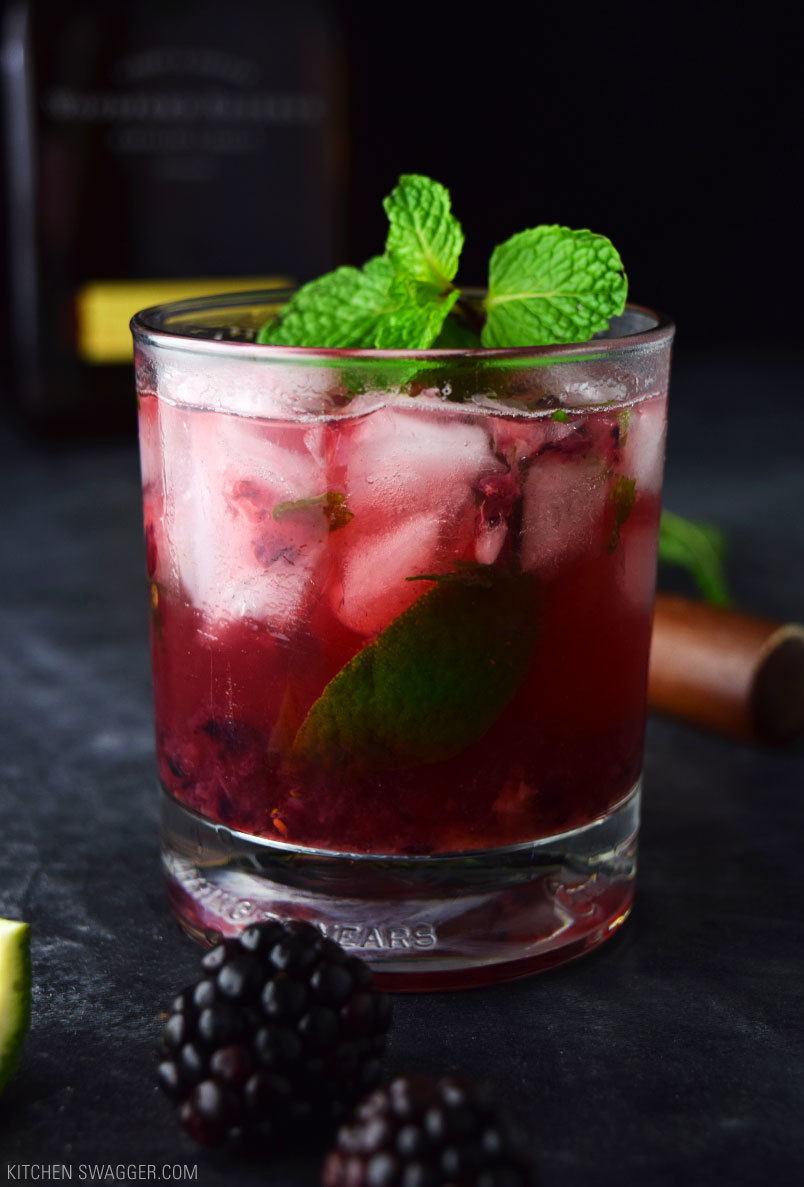 We can't resist a good "smash" cocktail since it gives us an excuse to break out the wood muddler. Kitchen Swagger's Blackberry Whiskey Smash is refreshing and delicious and perfect for any time of the year.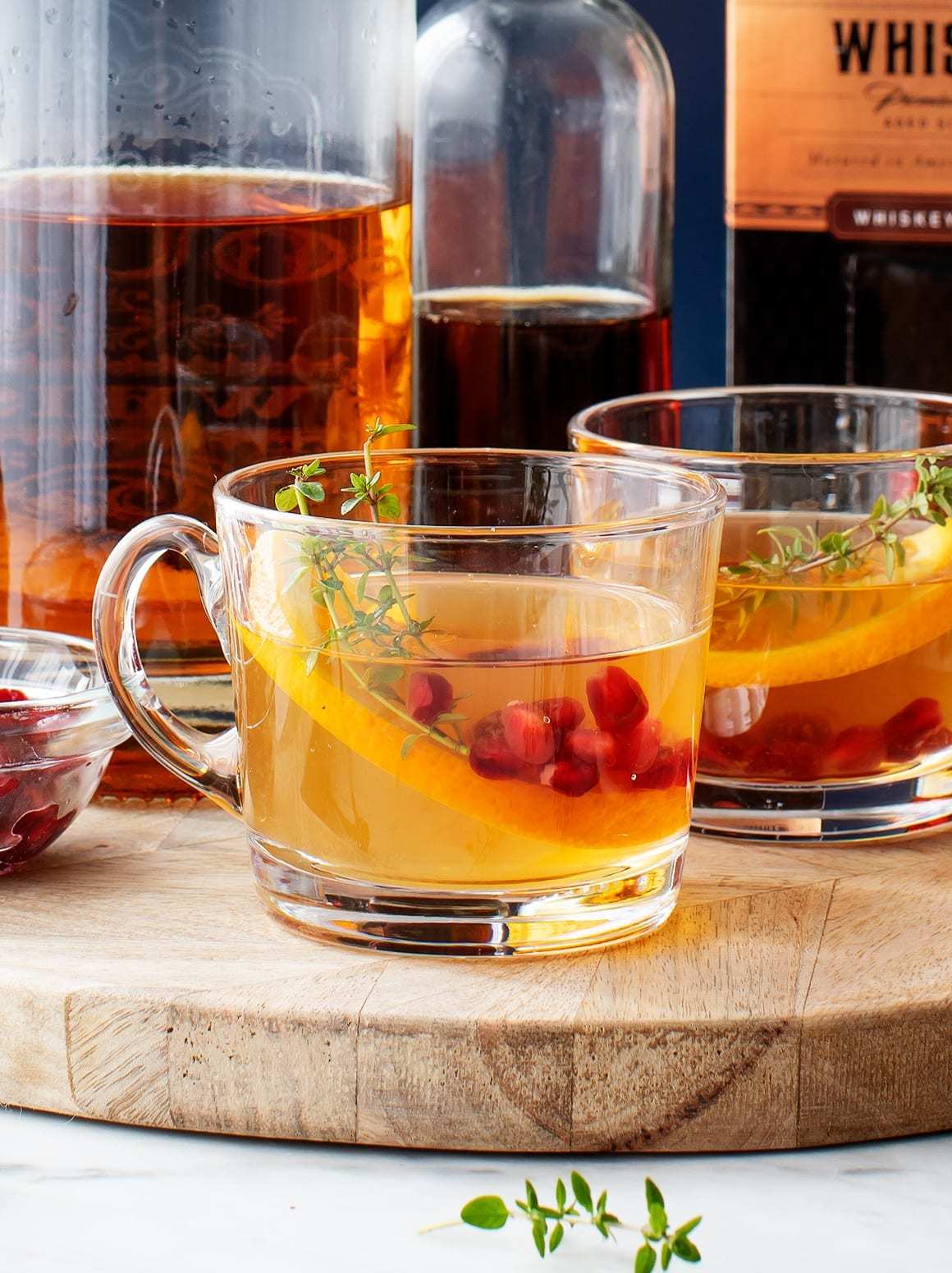 Love & Lemons' healthy take on the Hot Toddy is ideal for nights around the campfire or staying cozy warm while binge-watching Hulu as the weather cools. Ginger tea and maple syrup (or honey) lighten up this classic cocktail, and fresh thyme adds a savory touch.
This is one of the easiest (and most delicious) ways to enjoy whiskey on a crisp fall day. We made this 3-ingredient Spiked Apple Cider for our Apple Harvest Party with Boxwood Avenue so check it out for inspiring fall entertaining ideas.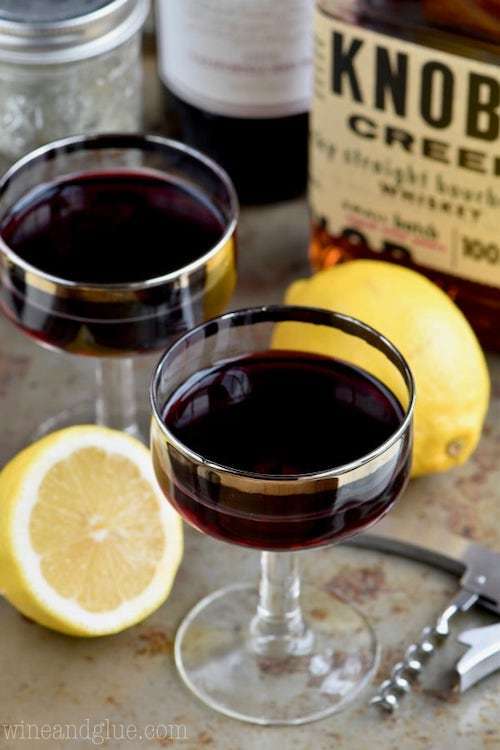 The name sounds like our next favorite country song. Y'all, it packs quite a punch so drink slowly and with caution (but it's simply too good not to share). For chilly nights when you can't decide between whiskey or wine, try this unexpected Whiskey and Wine cocktail.
If you've ever had the chance to visit The Buena Vista in San Francisco, you know that there's truly an art to the Irish Coffee. It sounds so simple with only a few ingredients, but it's all about the details in getting it right. We break it down for you and show you How to Make a Perfectly Balanced Irish Coffee.