Beet Cocktails with Tequila & Za'atar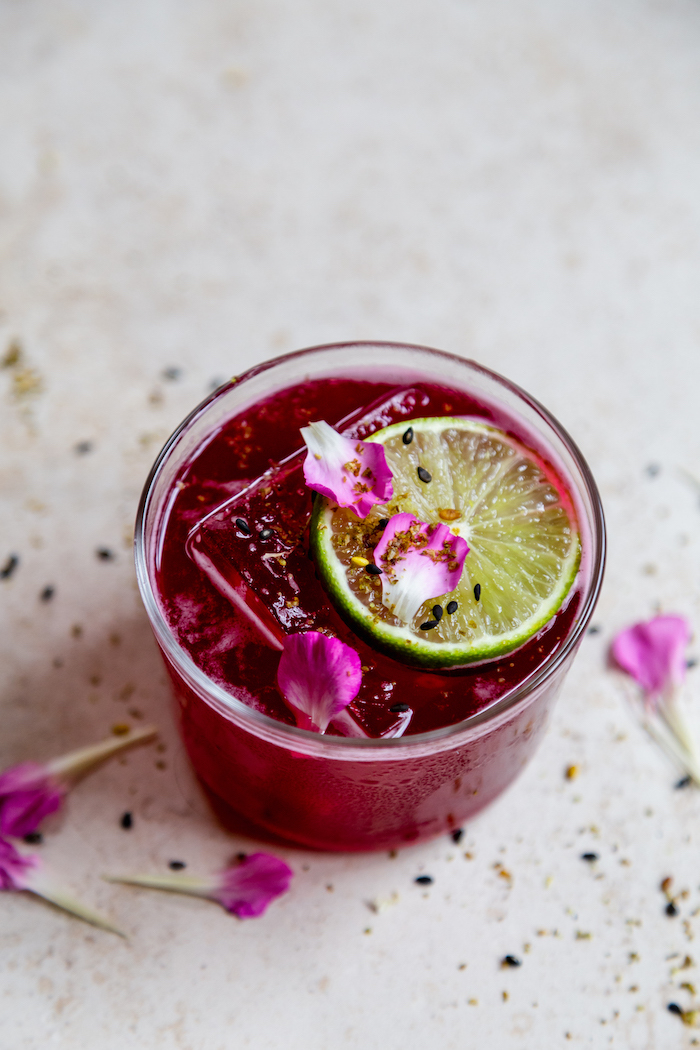 If your farmers market is still in swing, no doubt it's abundant in beetroot right now. The aromatic spice blend of Middle Eastern za'atar stands up wonderfully to the beet's earthy flavor. This combination is perfect with tequila to make a delicious beet cocktail.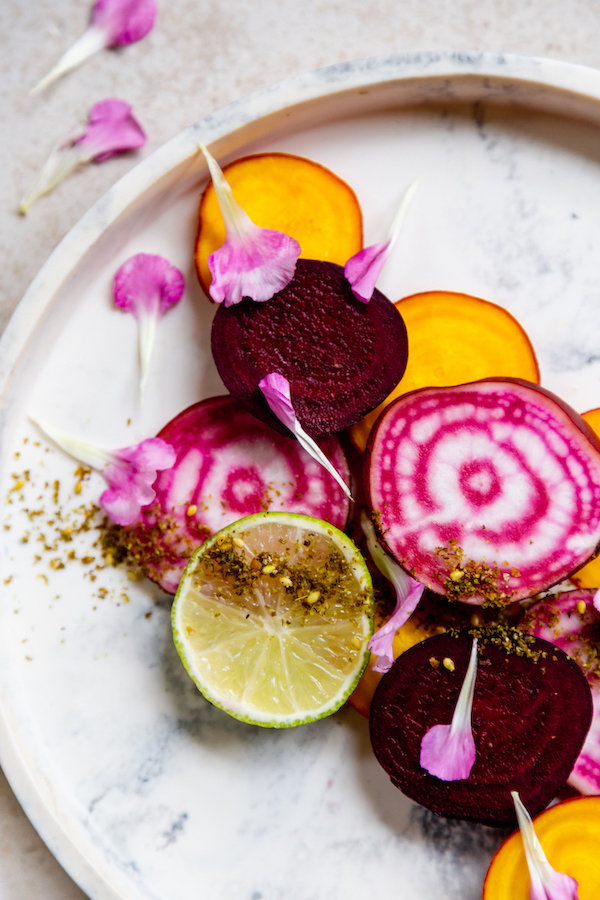 Here's why I love using red beets and beet juice this time of year: they're very much in season, but not so much one of those 'seasonal flavors' — think butternut squash and baking spice — that gets a lot of love. That means any beet dishes and drinks will stand out in the sea of mashes and roasts and mulling and ciders.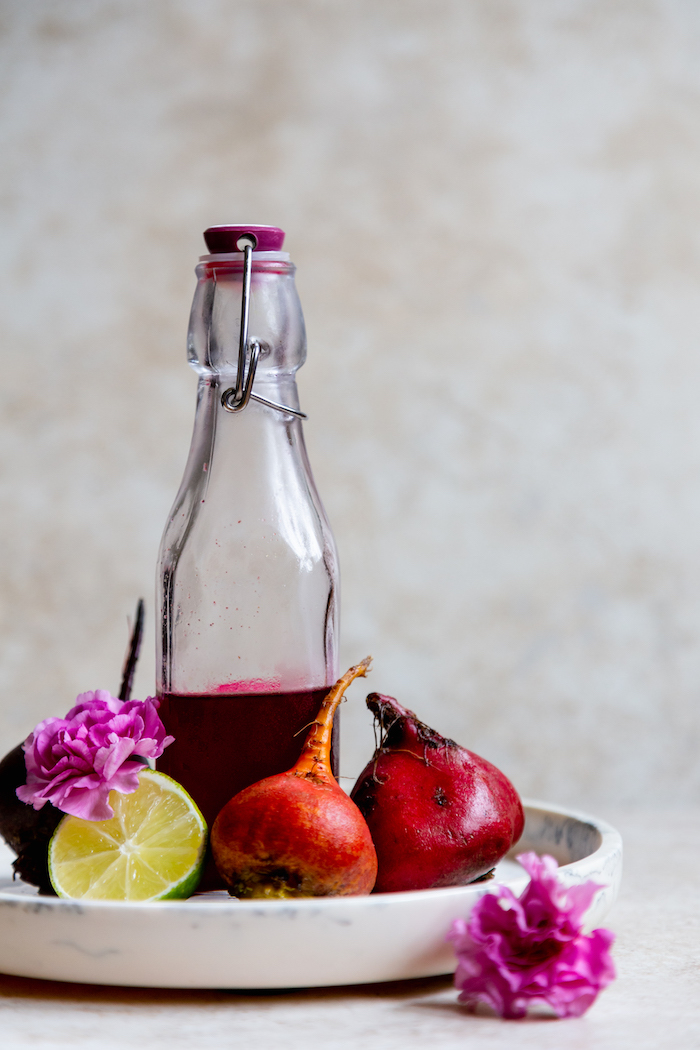 Plus, if you caught my post on Warm Wellness Drinks (which I'm still very much drinking daily, by the way), you know that beets offer powerful antioxidant, anti-inflammatory and vascular-protective effects. In human studies to date, beetroot has been reported to reduce blood pressure, attenuate inflammation, avert oxidative stress, preserve endothelial function and restore cerebrovascular haemodynamics. Kind of a big deal, right?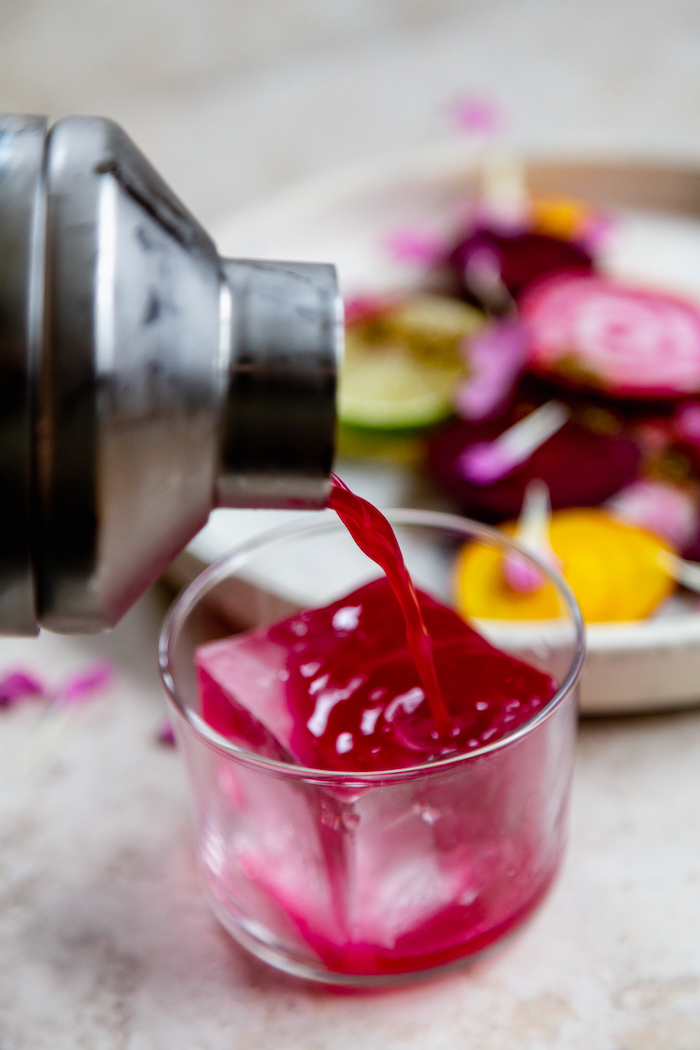 Big caveat: any drink with alcohol is going to be questionable at best when it comes to health — there are a lot of conflicting studies out there about the risks and benefits associated with moderate drinking. This is by no means a health tonic. But if you do enjoy cocktails and still want to make good choices when it comes to ingredients, this one is for you. Za'atar and beetroot infused tequila, honey, and lime are the only things going in here — no cream, no eggs, no refined sugar.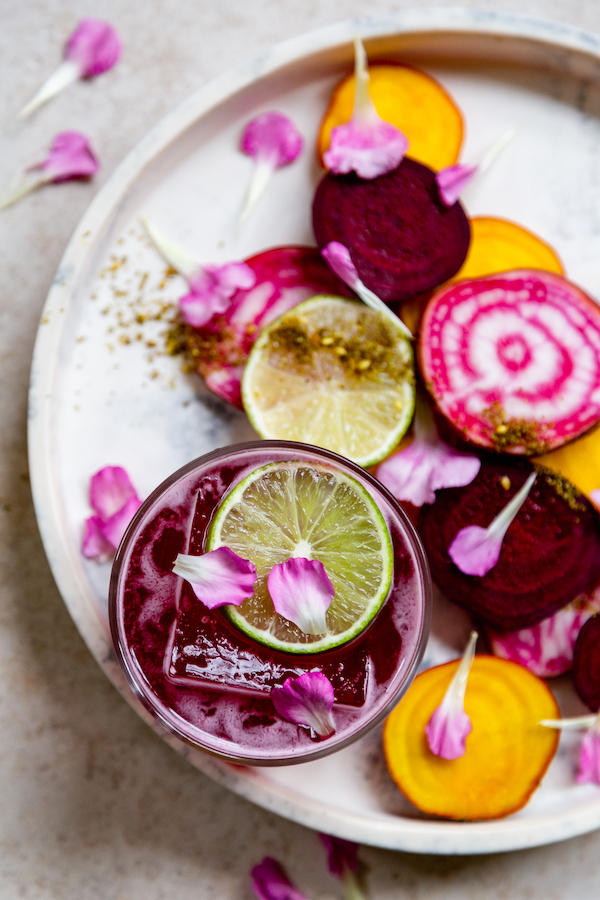 If you don't have za'atar (a Middle Eastern spice blend generally featuring some combo of ground oregano, thyme, marjoram, toasted sesame seeds, and sumac) on hand, it's honestly worth snagging some to keep in the pantry for zhuzhing up snacks. Or even make a homemade za'atar. We eat bread dipped in olive oil and za'atar probably once a week, or sprinkle it over feta, olives — sometimes the better part of an entire cheese board.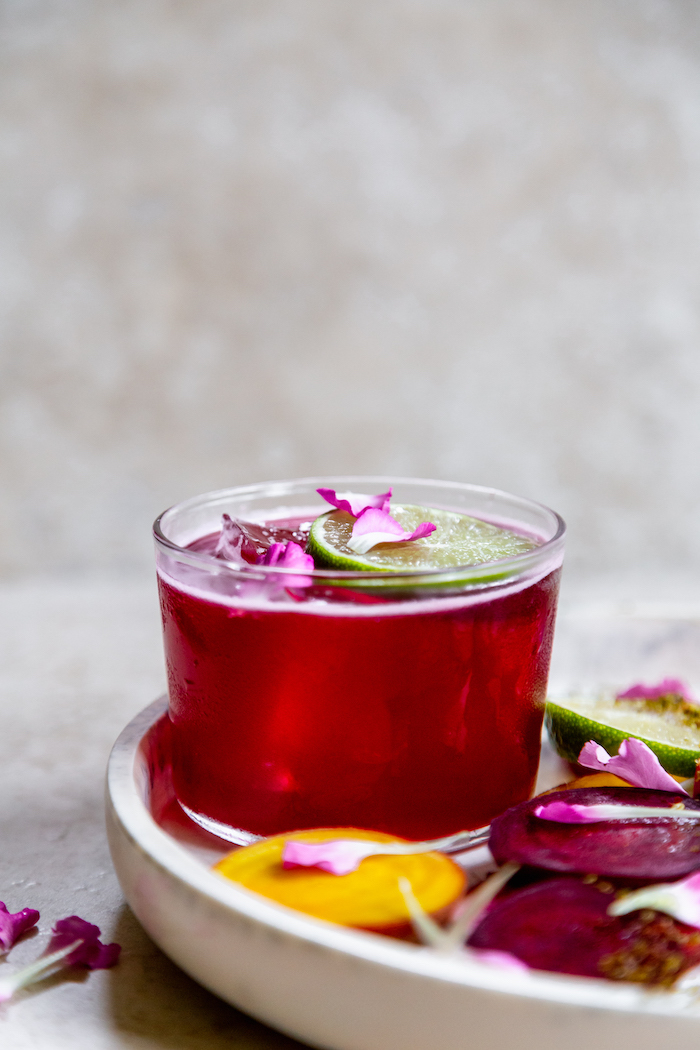 But you can skip it if you don't feel like ordering/picking up any or are just weirded out by that flavor combo. This tequila infusion is still excellent with just the beets. Pour into a rocks glass with ice and sip away.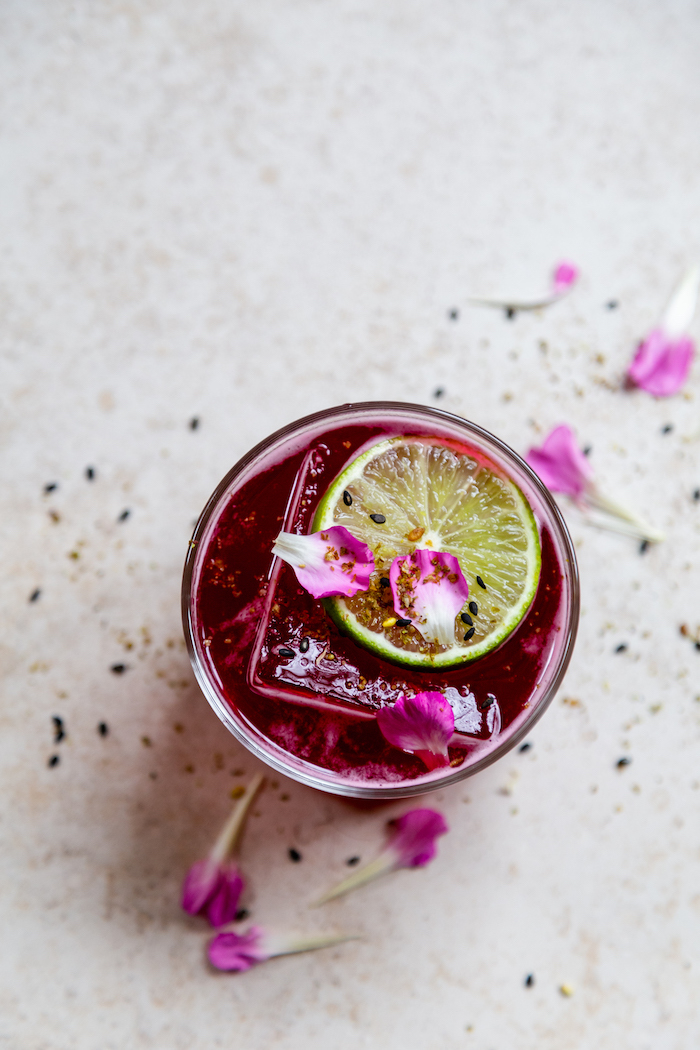 Za'atar Beetroot Tequila Honey Sour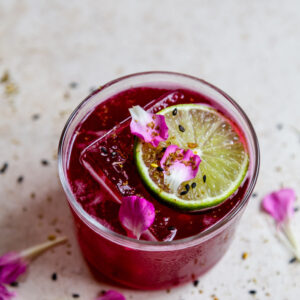 INGREDIENTS
For the Cocktail:

1.5 oz za'atar beetroot tequila (see below)
.5 oz fresh squeezed/strained lime juice
.5 oz honey syrup (see below)
For the Beetroot Tequila:
1 small-medium beet, peeled and chopped into 1/4 inch chunks
1 heaping tbsp za'atar
1 cup tequila
For the Honey Syrup:
[using a kitchen scale, preferred method]
128 grams very hot water
200 grams honey
[OR, if you don't have a kitchen scale]
2/3 cup honey
1/3 cup very hot water
INSTRUCTIONS
For the Cocktail:

(1) Combine all in a cocktail shaker with ice. Shake hard for 15 seconds, then pour over one large ice cube in a short tumbler. Garnish with a lime sprinkled in za'atar, and (optional) edible flower petals.
For the Beetroot Tequila:

(1) Combine all and let sit, covered, in a cool dark space for two hours, stirring once halfway through. Strain and store in the fridge.
For the Honey Syrup:
(1) Stir or shake in a sealed container rapidly until completely combined. Store in the fridge.